Bellwood's trauma and psychological injury program is specifically designed to address the effects of work-related psychological trauma. This 6 week program is designed for military, police, firefighters, EMS, and other first responders who are experiencing PTSD and occupational stress injuries (OSI). The program's small-group format offers clients the sense of safety and stability necessary to heal from trauma, and the opportunity to connect with people with similar struggles or experiences. By providing clients with the tools to manage their PTSD/OSI symptoms, the program is designed to give clients the ability to improve their symptoms and functioning. Over the course of the program, clients attend Trauma-Focused CBT sessions that include evidenced based interventions over three stages.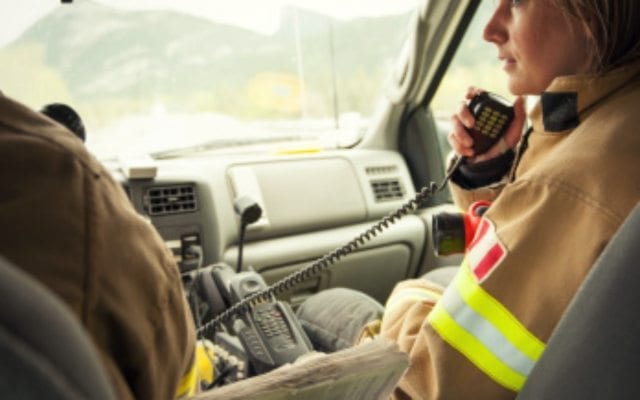 Safety and Stabilization
At the beginning clients learn about the nature of PTSD and trauma responses, and develop techniques to regulate intense emotions and hyperarousal. Staff also work with clients to support them to increase their engagement in activities they have withdrawn from that provide enjoyment and a sense of accomplishment, and decrease isolation. At this stage, clients also set goals that they wish to work on over the 6 weeks of treatment. The team works closely with each client to support them in these goals.
Symptom Management and Trauma Processing
During the next stage of the program, clients work on in-vivo exposure with our Occupational Therapist. This involves the gradual, guided, and systematic approach to situations and activities that have been avoided due to distress.  Clients set their weekly exposure goals with their groups and therapist, and gradually progress through a hierarchy of triggers as progress is made. Clients have opportunities to leave property either alone or in groups to support their in vivo exposure work. In this stage, clients also attend a Cognitive Processing Therapy (CPT) group that focuses on thoughts and feelings related to their trauma. In this group clients identify how the trauma may have impacted how they see themselves and the world, and learn skills to address unhelpful thoughts and feelings. Having the support of others who have are struggling with similar difficulties is an important part of this group. Clients are encouraged to invite their families to the TPIP family program. This is a one day program for family members that provides about trauma, the impact on families members, and ways to support themselves and their loved one.
Anger Management
The program also includes 3 anger management workshops (total of 9 hours). This popular component of the program informs clients about the purposes of anger, its triggers, and its warning signs. Centred around the concept of balance, these sessions invite clients to live a more centred existence and develop healthier, alternate responses to anger
Re-integration
Towards the end of the program, the focus shifts to planning for next steps and discharge. Clients attend sessions to help them identify strategies to maintain their gains when they return home. The team works with clients on developing a solid discharge plan and connects them with ongoing support upon leaving Bellwood.
Our Trauma and Psychological Injury Treatment Team includes a clinical psychologist, counsellors with extensive trauma therapy training, occupational therapist, and supporting medical team. Clients are all matched with a primary counsellor, as well as a physician with whom they meet regularly over the course of the program. Clients also have the ability to get consultation from our psychiatrist as needs arise.
Note: Individuals with a primary/active substance diagnosis will not be suitable for this program, but may be eligible for Bellwood's Addiction and PTSD/OSI Program.