In our experience, inpatient treatment has excellent success rates. Edgewood's strengths lie in the quality of our patient care, our continuum of care, and our personalized, ongoing treatment.
Personalized Residential Treatment Plan
At the Edgewood Treatment Centre, patients work a personalized rehab treatment program at their own rate. Some patients take less time, while others take more. It all depends on the individual. Having said that, the average length of stay is typically between 7-8 weeks.
A Community of Healing & Respect
Edgewood is a therapeutic community. This means that we create an environment where patients, clients, families and staff alike contribute to the healing process as they share activities, build relationships and interact throughout the day.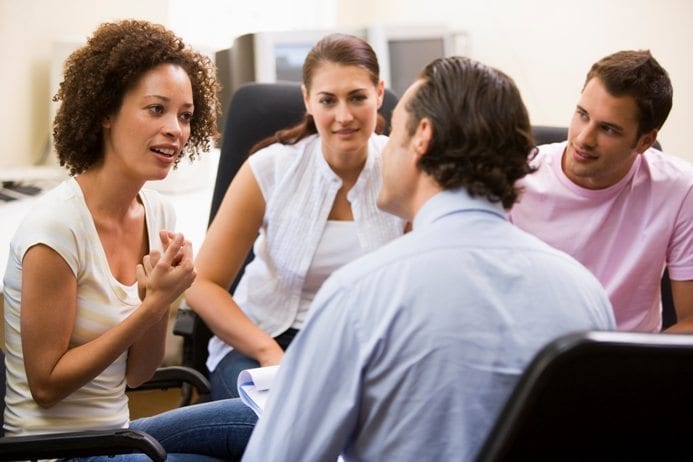 Comprehensive Inpatient Treatment for Addiction
Research shows short-term rehab programs may be more appealing but is the least effective. A comprehensive residential treatment for substance abuse considers many variables, including physical health, mental health, family relationships, and spirituality. At Edgewood, our drug and alcohol addiction treatment programs include:
On-site clinical detox for substances like alcohol, cocaine, or heroin.
Process addictions like gambling, sex addiction, and eating disorders.
Specialized treatment for associated mental health disorders.
Personalized care programs.
Nutritional guidance.
Supervised physical fitness.
Relapse prevention.
Evidence-Based Inpatient Treatment Models and Therapies
We used a combination of evidence-based treatment models, individualized care, and several therapies to treat the whole person. Essentially, we use therapy and tools that are scientifically proven to work. Our programming includes:
Abstinence-based treatment
Uses the fundamentals of the 12 steps.
Educational lectures that discuss the nature of drugs and addiction.
Guided group therapy for open honesty in a safe, supportive environment.
Individual counseling.
Professional psychiatric evaluations.
Peer and self-assessments.
Conferences with people close to you.
Inter-disciplinary Team of Healthcare Professionals
With our 20 years of experience in treating patients with addiction and co-occurring mental health issues, we understand the challenges that come with helping individuals recover. Our inter-disciplinary team consists of physicians specialized in addiction medicine, counsellors, psychiatrists, nurses, fitness coordinators, chaplains and support staff. Rest assured, you or your loved one will receive high-quality medical care that includes:
Thorough medical examinations to determine if detoxification is necessary.
Monitoring and treatment from our ASAM certified physician throughout the entire detox and inpatient treatment process for each patient.
Compassionate 24-hour nursing and medical care.
Dedicated staff that encourages positive lifestyle changes.
Co-Occurring Disorders Treatment
Correct assessment and diagnosis are critical. There is a high rate of co-occurrence between alcohol and drug related disorders, and various mental illnesses. These include:
Mood Disorders
Schizophrenia
Bipolar Disorder
ADD (Attention Deficit Disorder)
ADHD (Attention Deficit Hyperactivity Disorder)
Eating Disorders
Learning Disabilities
Anxiety Disorders
Personality Disorders
Dissociative Disorders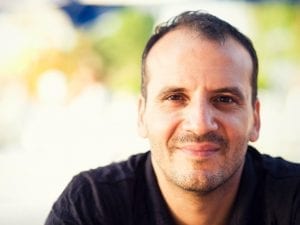 Not everyone struggling with addiction has a co-occurring disorder, but extensive alcohol and drug use can hide underlying problems.
Misdiagnosis is the biggest danger. It's important to get it right, right away. Others may be unaware of the extent of someone's drug or alcohol use, and as a result, medical practitioners may not be able to diagnose problems properly. That's why Edgewood is a Dual Diagnosis Capable facility, providing psychiatric consultation and ongoing medication management for co-occurring disorders.
At Edgewood, those who are already on psychotropic medication are provided an in-depth assessment and on-going monitoring for co-occurring disorders by our inpatient psychiatrists and counselling staff. Our psychiatric care applies industry standards to treat co-occurring disorders. And, if the patient is unstable or unable to benefit from treatment, we provide alternative treatment recommendations.
Sometimes, a co-occurring disorder will go undetected until after treatment begins. We make every effort to stabilize the patient's condition, as long as they are able to continue to participate in the program.
Detox
For substances like alcohol, benzodiazepines, heroin, and fentanyl, a safe and supportive withdrawal program is key. The Edgewood detoxification process includes effective pain management techniques and medications to make the journey as easy as possible. It's medically supervised, for maximum safety.