EHN Canada's Trauma and Psychological Injury Program (TPIP) has moved from Bellwood in Toronto to its own separate, dedicated building at Edgewood Treatment Centre!
The Trauma and Psychological Injury Program (TPIP) is a seven-week residential treatment program specifically designed for members of the Canadian Armed Forces, Veterans Affairs, the RCMP, and first responders who need treatment for post-traumatic stress disorder (PTSD) and operational stress injuries (OSI).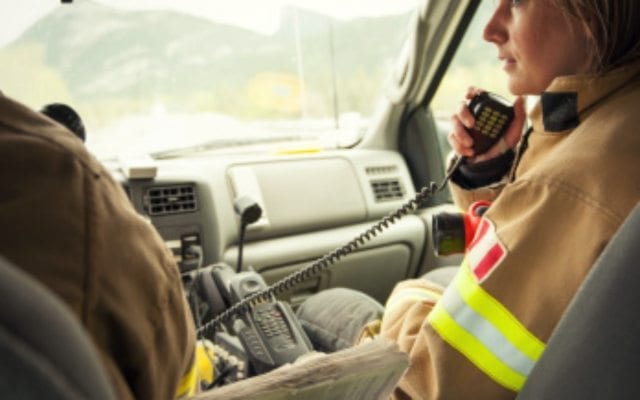 Separate, Dedicated Building and Small-Group Format
Housing the program in its own separate building provides the following benefits:
Providing a safe space, away from a more diverse and often overwhelming addictions community, helps patients ground themselves and focus on their treatment.

A separate, self-contained building helps to quickly develop a cohesive community built on common experience and understanding. Patients feel easily understood and bond quickly.

A separate therapeutic community, exclusively dedicated to the needs of military and first responders, allows patients to be more trusting, emotionally vulnerable, and open, without fear of judgment. They can stay calm, relax, self-regulate, and sleep better.

A separate building provides a safe haven for patients when they are triggered or dysregulated, and serves as a perfect place for structured imaginal and in-vivo exposure therapy.

A dedicated, multidisciplinary clinical team allows the delivery of flexible and individualized care. Dedicated medical staff are in the building and the clinical team is always close by to provide support.

Private rooms with private bathrooms for each patient.
The program's small-group format offers patients the sense of safety and stability necessary to heal from trauma, and the opportunity to connect with people with similar struggles or experiences. The program is designed to give patients the tools they need to manage their post-traumatic stress disorder (PTSD) or operational stress injury (OSI) symptoms to improve their quality of life and daily functioning.
Evidence-Based Treatment Provided by a Multidisciplinary Team
The Trauma and Psychological Injury Program (TPIP) incorporates the following evidence-based therapeutic modalities:
Our multidisciplinary Trauma and Psychological Injury Treatment (TPIP) team includes the following:
Counsellors with extensive trauma therapy training

Supporting medical team

Psychiatrist, available for consultation as required
The Three Stages of the Trauma and Psychological Injury Program
Safety and Stabilization
At the beginning of the program, patients learn about PTSD and trauma responses. They develop techniques to regulate intense emotions and hyperarousal. Staff work with patients to increase their engagement in activities that provide joy and a sense of accomplishment, and that decrease feelings of isolation. In this stage, patients set goals that they want to achieve during their seven weeks of treatment. The clinical team works closely with each patient to help them achieve their particular goals.
Symptom Management and Trauma Processing
During the next stage of the program, patients work on in-vivo exposure with a therapist. This involves gradual, guided, and systematic exposure to situations and activities that patients have been avoiding due to distress. Patients set their weekly exposure goals with their groups and therapist, and gradually progress through a hierarchy of triggers as they make progress. Patients have opportunities to leave the facility, either alone or in groups, to support their in-vivo exposure work.
In this stage, patients also attend a Cognitive Processing Therapy (CPT) group that focuses on thoughts and feelings related to their trauma. In this group patients identify how the trauma may have impacted how they see themselves and the world, and learn skills to resolve dysfunctional thoughts and feelings. The support of other people who are struggling with similar challenges is an important part of this group.
Re-integration
Towards the end of the program, the focus shifts to planning patients' next steps after program completion. Patients attend sessions to help them identify strategies for maintaining their recovery gains when they return home. The team works with each patient to develop an effective aftercare plan and helps connect each patient with ongoing support for after they complete their program.
Note:
The Trauma and Psychological Injury Program (TPIP) is not suitable for individuals with active substance use disorders. Individuals with concurrent substance use and trauma disorders may be eligible for the Concurrent Trauma and Addiction Program (CTAP).