EHN Calgary Outpatient – Team
Shannon Towson
B. A., Clinical Manager
Currently pursuing her Masters in Counselling Psychology, Shannon brings to the Calgary team 15 years of experience working in the addictions field. Proud to be a member of the Edgewood Health Network, she provides individual counselling and is also a group facilitator of patient aftercare, Insite aftercare, and the Intensive Outpatient Program. She is a member of the Canadian Counselling and Psychotherapy Association. Combining professional experience with a personal approach, she is honoured to walk alongside recovering addicts and their families as they rebuild their lives.
Eric Fisher
BSc, MSc, CCC, Addictions Counsellor
Eric Fisher is a certified mental health counsellor with experience working in inpatient and outpatient settings both in Canada and the United States. He received his Master of Science degree in Clinical Mental Health Counselling from Freed-Hardeman University in Henderson, TN, USA. Eric finds joy in the opportunity to support and walk with courageous individuals in recovery from addiction.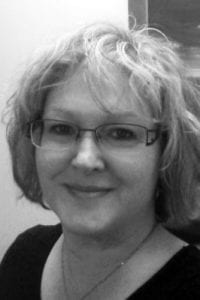 Stella Herron
Administrator & Relaxation Therapist
Stella Herron's friendly warmth creates a welcoming and safe place for all of our clients in Calgary. Stella is a certified Relaxation Therapist and offers many services such as guided meditation, massage and mindfulness sessions through the Calgary office. She also facilitates workshops designed to ease stress and promote wellness throughout the year.
Shelbi Snodgrass
Counsellor
Shelbi holds a Bachelor of Arts degree, Majoring in Psychology with a minor in Gender, Race, Sexuality and Social Justice from the University of British Columbia. Her experience working with a NGO abroad in South Africa, accompanied by a multitude of both residential and crisis work in Canada has given her diverse exposure to addiction and various dimensions of mental health. Shelbi is passionate about the process of recovery and self-development, bringing her deep understanding of the disease into facilitating support to those individuals and families affected by addiction. She is enthused to be a part of EHN's vision and its dedicated team.