EHN Nanaimo Outpatient – Team
John Lawlor,
MA, RCC, Continuing Care & Outpatient Counsellor
John is a Continuing Care and Outpatient counsellor at Edgewood Nanaimo. He is currently completing a Doctor of Psychology and investigating constructs of long-term, 12-Step recovery as his dissertation topic. His education and experience is complemented by almost four decades of personal recovery. John views treatment as a first step of a lifelong, dynamic and evolving journey characterized by a fundamental understanding of an authentic psychological, social and spiritual self. John and his wife Jamie enjoys traveling, BC's outdoors and live theatre.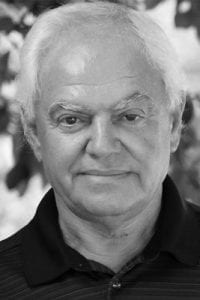 Sergio Orlando
Outpatient Counsellor
After successfully completing treatment and embarking on his own recovery in 1988 Sergio's interest in addiction treatment was piqued. He went on to receive training in the field of addiction treatment in Montreal, QC and subsequent certification in Vancouver, BC. Sergio began working as an inpatient counsellor at Edgewood in the summer of 2000 and for the last sixteen years, his training, experience and passion have been part of the transformation of many lives. "I try to bring an attitude of compassion when I come to work. This is the place to give you hope, to have the freedom to not have to live the life you were living. I want to say to the suffering addict, 'I do understand you and there is a better life'." Sergio Orlando is a living testament to a good life in recovery.