Après Lunch to Lights Out
Hopefully, you have had an opportunity to read part one of our blog, A Day in the Life of Bellwood.  Rise and Shine to the Noon Day Break will have led you through a typical morning at Bellwood Health Services, concluding at the lunch hour.  As previously mentioned, lunch, and all other meals and snacks are as important as every other component of Bellwood's holistic treatment model.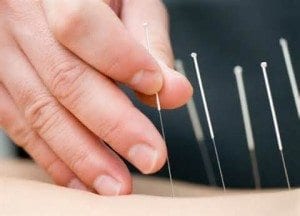 After lunch, activities shift from the intense cognitive focus of the morning's lectures and groups to sessions that are more practical, individual, and physically-focused.  Between 1:00-2:00, your time will be less structured.  Depending on your program and timeline, you might have an acupuncture session or individual appointments with your therapist or recovery counsellor at this time.  Or, you might just have a free hour to rest, enjoy a walk around the grounds, or work on some of your session assignments.
Once your lunch and rest period are over, your afternoon's activities between 2:00-4:15 will be shaped by the program in which you are participating.  This is the time when your sessions will focus on the issues and recovery tools specific to the substance or behaviour with which you are struggling.  Whether your primary treatment area relates to substance abuse, problem gambling, sex addiction, eating disorders, or addiction with PTSD, you will be involved in specialized groups and sessions with other clients dealing with these similar issues.  Some examples of these sessions include therapy groups, educational lectures and films, expressive artwork, money management and budgeting sessions, and collage session.  There are many different things happening during this time period, but your weekly schedule will always clearly show you where you need to be at all times.
Individual appointments with your therapist, recovery counsellor, or physician may be scheduled during this or other times throughout the day.  The appointments are arranged based on individual needs; the number of sessions you receive during your treatment program will vary based on your progress.
An important program that takes place during the afternoon is our three-week Relapse Prevention Treatment Program.  If the program you are participating in is longer than 4 ½ weeks, you will automatically receive this important small group component.  You will learn to recognize triggers, risk factors, and early warning signs of slipping back into your former habits and behaviours.  Bellwood counsellors will help you identify specific aspects of your lifestyle, circumstances, and outlook that may need to be changed, removed or added in order for you to build a strong foundation for your recovery.  Even if you did not initially choose a program length that included the relapse prevention component, you always have an option to request a three week extension so you can take advantage of this program.
All of our programming is designed with a clinical focus. We want each part of your day to be a healing and learning experience within a larger part of a therapeutic community.