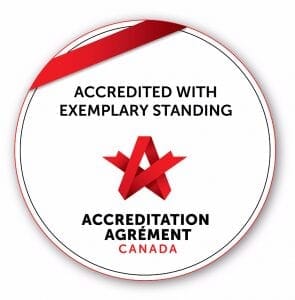 Bellwood is pleased to share with you the exciting news that we recently completed our accreditation process and have received the highest level of certification from Accreditation Canada: Accreditation with Exemplary Standing. This award level is a repeat of our 2012 achievement and reflects our continuing commitment to quality and services to our clients.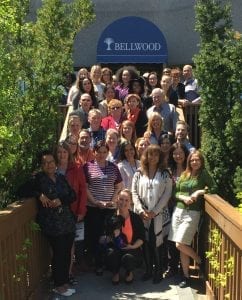 As part of the accreditation process, Bellwood was evaluated on 417 safety and quality standards, and met each one of these standards.  Quality dimensions included:
Population focus
Accessibility
Safety
Worklife
Client-centred services
Continuity of services
Appropriateness
Efficiency
Bellwood is committed to providing excellent care and service to our clients, their families, and our community partners.  Our commitment to quality is long-standing, and is reflected through our membership in the Edgewood Health Network, Canada's first truly national organization for addiction treatment services.
We will strive to continue to deliver high quality care and services to individuals and families dealing with addictions, substance abuse, eating disorders, concurrent trauma issues, and other related problems, and are excited to announcement that we will be re-locating to a newly renovated, state of the art facility in the Fall of this year.
For more information about Bellwood's accreditation or re-location, please contact us at 416-495-0926/800-387-6198, or [email protected].