There aren't enough words to describe the feelings and experiences that took place in the past two weeks at our new home in the Leaside community! Bellwood Health Services and Waterstone Clinic opened its doors to celebrate the grand opening of their new addiction and mental illness treatment centre in north Toronto. In just two weeks, we had over 500 people visit our new centre. A collection of alumni, staff, healthcare professionals, local and provincial members of parliament as well as supporters were present to welcome our organization with open arms.
At least one in five Canadians will experience an addiction or mental illness in their lifetime. For this reason, having the Strategic Advisor to CEO of CAMH (Centre of Addiction and Mental Health), Dev Chopra, and Deputy Surgeon General of Canadian Forces, Colonel Scott McLeod was important. Both argued why it's critical to have more residential treatment beds for the general public and Canadian soldiers whom require intensive care for addictions and related mental illnesses.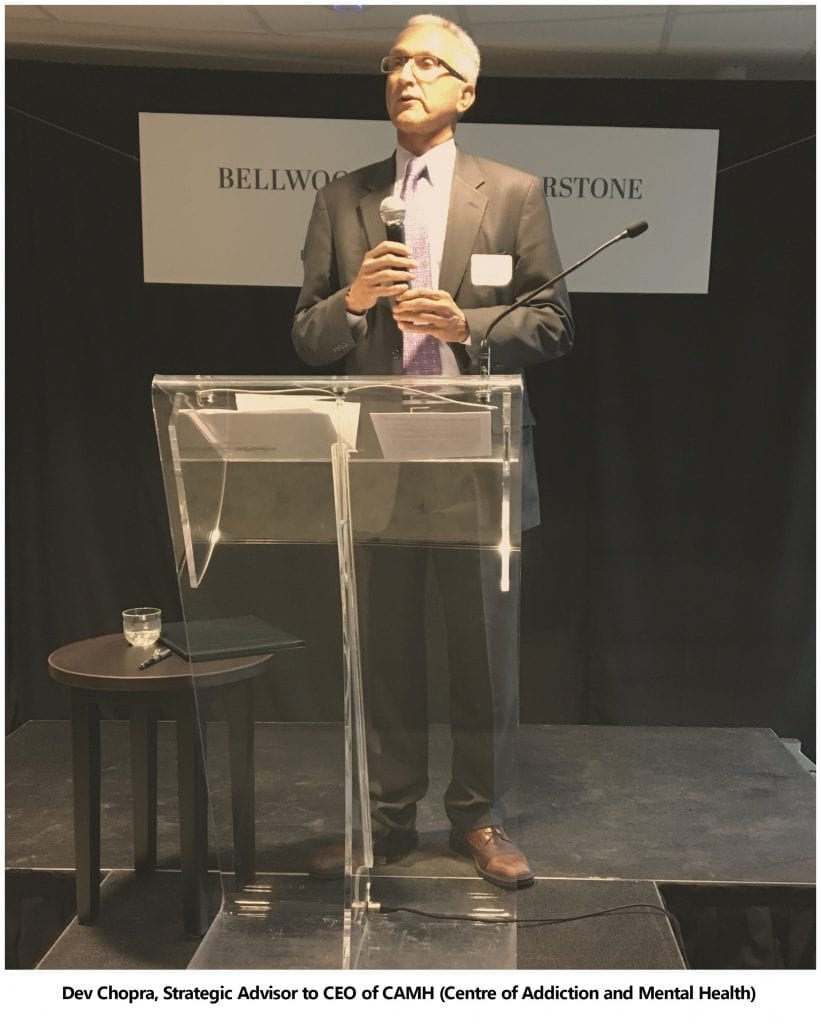 Former member of the Toronto Maple Leafs and former CityTV Broadcaster, Jim McKenny, shared his memories as a client of the Donwood Institute. Jim McKenny's message was loud and clear. Talk to someone and get help if you're struggling with substance abuse. There's no shame in asking for help.
The following week Chynna Phillips and Billy Baldwin visited on behalf of Healthy Minds Canada to share their experiences as a family living with mental illness.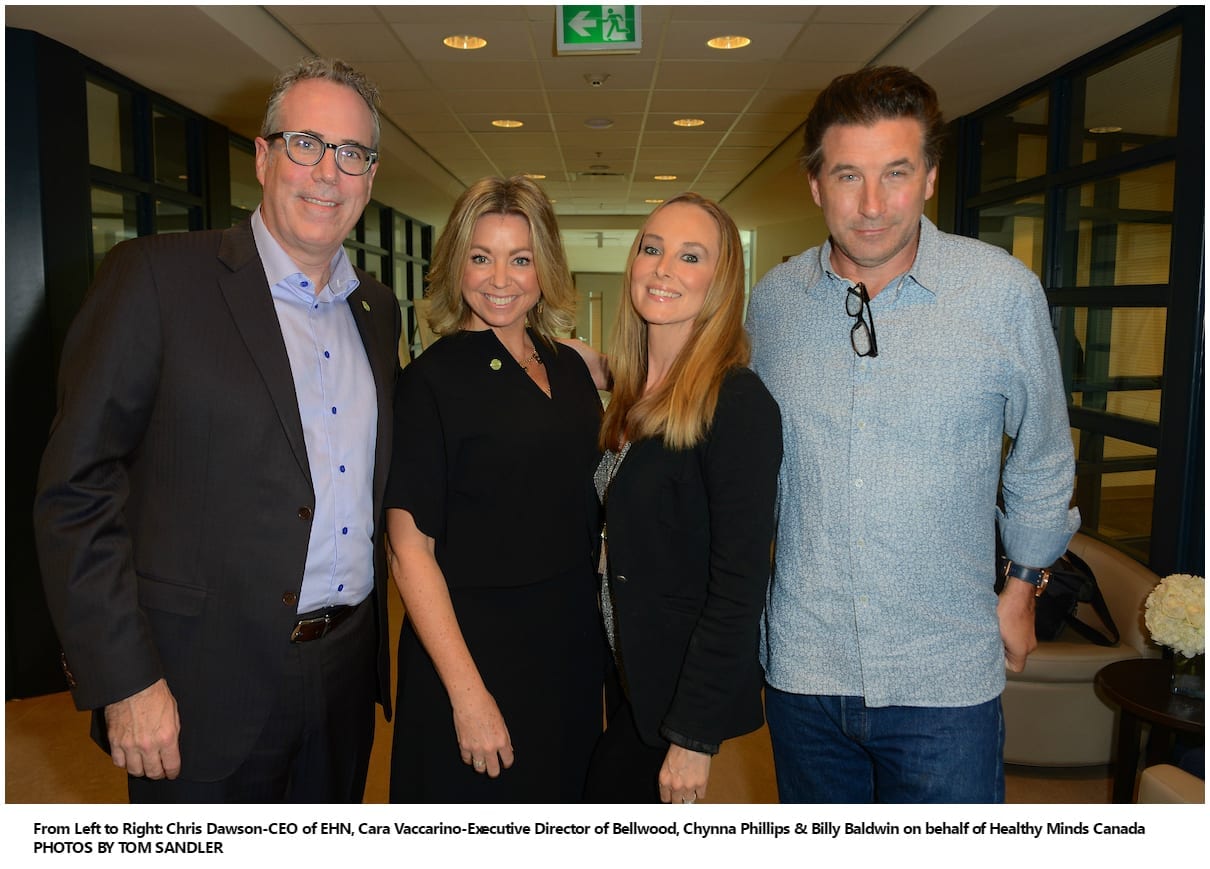 Coming Home
Although, 175 Brentcliffe Road is the new address to our treatment centre, it really isn't that foreign to us. Brentcliffe's address carries a ton of rich history for Bellwood. Bellwood, formerly known as the Donwood Institute, use to reside at 175 Brentcliffe Road and it was where the founder of Bellwood,
Dr. Gordon Bell, developed the core treatment program and values that are still used to this day in treatment programs across the globe.
Five Quick Facts About Our New Treatment Centre:
We have grown from 58 to 88 beds helping Bellwood & Waterstone provide care to more people needing treatment and support.

We've expanded programming within

eating disorders

and

PTSD treatment

.

It rests on nine beautiful acres in mid-town Toronto.

New treatment facility will provide a calm, quiet and peaceful therapeutic community for patients, clients, families and staff.

Clients and patients will have access to additional holistic and health services provided by local healthcare organizations onsite
Bellwood has always been recognized for the high quality of care and success in helping individuals recover from addiction. The truth is its old home never seemed to match the level of care. We now have a treatment centre that will provide our patients with an advanced level of care and a better healing environment that's conducive to long-term recovery.
A Bright Future
It's no secret that more Canadians continue to become victims of overdoses and opioids-related deaths. Bellwood Health Services' and Waterstone Clinic's new facility will be a state-of-the-art place to help restore families and increase access to treatment for addictions and related mental illnesses. The Edgewood Health Network as a whole- will continue to help de-stigmatize mental illness and addiction disorders through education and specialized treatment. We are here, and we are ready to help.