Program to launch May 2017
TORONTO, May 17, 2017: In light of the Fentanyl Crisis, Bellwood Health Services in Ontario and Edgewood Treatment Centre in British Columbia will offer free treatment bursaries for opiate addicts.
"Opiates continue to be the fastest growing addiction in Canada, and Fentanyl has made it the most deadly," says Cara Vaccarino, Chief Operating Officer of EHN. According to the Coroners Service of British Columbia, the epicenter of the crisis, Fentanyl overdoses killed nearly 1,000 people in that province last year. It's a growing problem in Alberta and Ontario as well, where Fentanyl overdoses have killed hundreds of people. "The public health system has not been able to respond quickly enough to the crisis. There are wait times of as much as 18 months to enter public residential treatment centres. And sadly, most of them fall short of addressing the complex issues related to addiction."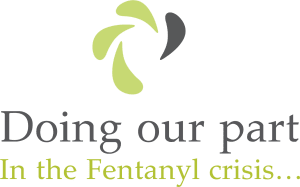 Since beginning operations over 30 years ago, EHN's treatment centres (Bellwood and Edgewood) have helped thousands kick their addictions. Bellwood's six-week program claims an 83% success rate. Normally, this level of inpatient treatment costs patients $25,000 each. But Vaccarino says that the privately run network has decided to extend treatment to addicts who don't have the financial means to pay that fee because; "We need to do our part." "Many addicts live marginal lives and deserve every opportunity to get better just like anyone else facing a life threatening disease" says Vaccarino, "and we recognize that a lot of them simply do not have the financial resources to pay. Not only that, it's good for society and families faced with addiction." Over the next year, EHN's centres in Nanaimo and Toronto each plan to treat between 12 and 15 addicts, at no cost to the patient or the public.
Persons seeking treatment can contact the centers 27/7 toll-free, at 1-800-387-6198 (Toronto) or 1-800-683-0111 (British Columbia).
Press Contact:
Cara Vaccarino, Chief Operating Officer
Edgewood Health Network Inc.
Email: [email protected]
(647) 822-0903