We know it is not always easy to find the right addiction treatment centre. It can be confusing in deciding what questions to ask to understand the quality of treatment you will receive, or the track-record of different treatment providers.
As a follow-up to our blog 'The Most Important Questions to Ask a Treatment Provider', we developed this smart infographic to help you find the right addiction treatment centre for yourself or a loved one.
Always ask the rights questions and understand all the facts before you choose. Addiction treatment is an investment in your health and future. Be well everyone!
CLICK HERE to view an enlarged version of the infographic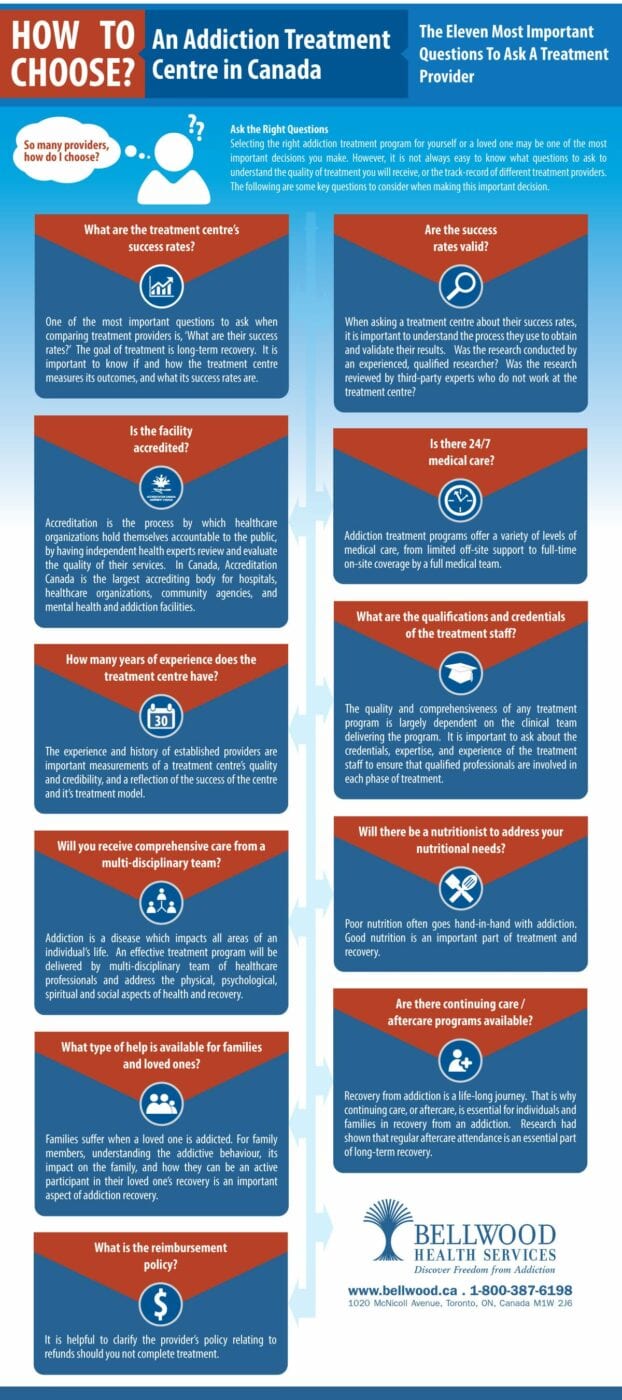 Embed this Infographic!
[ Source Bellwood Health Services]