For individuals trying to stop using alcohol or drugs, regular Massage Therapy can be very helpful. People struggling with stressful lives often turn to these substances in an effort to feel better. The process of learning how to live without using alcohol and/or drugs can also produce a lot of anxiety. At Bellwood, we offer massage along with several other ways to help reduce stress.  Our feedback is consistently positive that massage is helpful. Most of our clients report that they plan to continue receiving massage therapy after treatment.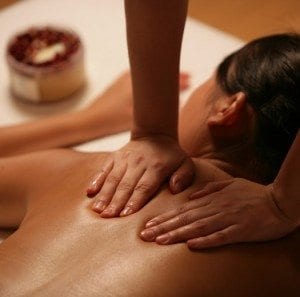 Massage helps to decrease muscular pain. Often, this type of pain is caused by tension, especially in our neck, shoulders and back.. Alleviating pain makes us feel happier. Human touch itself has been found to improve anxiety and depression. We also usually sleep better when we are more relaxed. Better sleep helps us to be more motivated and more productive. At Bellwood, we offer a consistent schedule of classes and activities that mimic a healthy lifestyle in recovery.
Muscular tension can cause headaches. Withdrawal from alcohol, drugs and caffeine often causes headaches. Massage can help relieve headaches, also helping to improve mood. Regular massage therapy may also lead to less need for pain medication.
Lastly, massage therapy helps boost immunity against disease. The Journal of Alternative and Complementary Medicine published a study in 2010 about massage having a positive effect on patients' white blood cell count. This is particularly important in the addict population. Addicts tend to have weak immune systems due the physical stress of alcohol and/or drugs abuse.