The destructive nature of addiction
By Lee Hausmann, MA, ICCAC
Originally published in the Summer 2015 issue of Moods Magazine,  https://www.moodsmag.com/moods/index.php 
As an addiction therapist and a person who has been directly impacted by addiction, I have been involved in the treatment of people struggling from this mental health disorder for over 20 years. Addiction comes in many forms: alcoholism, drug dependence, sex addiction, gambling, eating disorders, Internet-based addictions, shopping, relationships, and the list goes on. Whether it's a chemical dependency or a behavioural addiction, the impact on an individual is devastating. It can affect all areas of life, and if not arrested, can lead to death. The havoc addiction creates, and the slow, insidious destruction that occurs, causes an individual to lose, among other things, their sense of self, their identity and their values. The purpose and meaning of life is clouded over by a lens of despair, self-loathing, fear and emptiness. I have heard many addicts in early recovery speak about the emptiness or void that is felt in their hearts: a feeling of disconnect, soullessness, or spiritual bankruptcy.
Spirituality vs Religion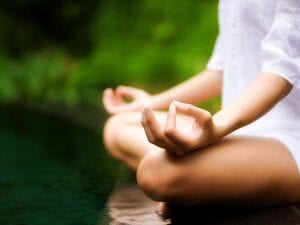 Often when clients first enter treatment, hearing the word "spirituality" can create a visceral reaction. This word is often misinterpreted and misunderstood. It can challenge an individual's belief system and conjure up prejudices as they associate the word spirituality with religion and God. Part of my work as a therapist is to try to distinguish between the word "spirituality" and "religion," in an attempt to open clients' minds and expand their understanding of this topic. It is important to differentiate between the two. Religion is a specific fundamental set of beliefs and practices generally agreed upon by a number of persons or sects. It is a man-made doctrine. A 12-step phrase states, "Religion is for people that are afraid to go to hell. Spirituality is for people that have already been there." Unlike religion, spirituality has a wide scope with loose and broad definitions, and is open to interpretation. It is a very personal experience. It can be viewed as a dimension of who we are, the unseen yet vital, animated essence of a person or animal; the intelligent non-physical part of human beings. Whichever way spirituality is defined, there is proof that it is an imperative piece of the healing process if the addicted person is to become well and whole. A person can be both religious and spiritual, however, for purposes of addiction, it is only necessary for people to develop a sense of their own spirituality.
What's the Big Deal?
Addiction is a complicated, debilitating and destructive mental health disorder that can be fatal, and therefore dictates the need for an equally complex and powerful solution. In other words, the dimension of the solution needs to be equivalent to the dimension of the problem. "There has been an explosion of scholarly and clinical interest in exploring the role that spirituality may play in substance abuse assessment, treatment and recovery (C. Shorkey, M. Uebel, & L.C. Windsor, 2008, 287)." It was reported in Time magazine that from 2000 to 2002, there were more than 1,000 scholarly articles on the relationship between spirituality and mental health, whereas in 1980 to 1982 there were less than 100 articles published on this topic. This growing field of research has substantiated the fact that increased spiritual practices are associated with longer-term addiction recovery. "When individuals experience a "spiritual awakening" as a result of their AA involvement, they are four times more likely to be abstinent than those who reported no spiritual awakening (C. Shorkey, M. Uebel, & L.C. Windsor, 2008, 287)." In my 25 years in the recovery community, the people who have chosen to establish some type of a spiritual practice, such as a daily routine of reflection or meditation, stay clean and sober and begin to positively change their lives. Addiction presents an individual with a choice: life or death? The path of addiction leads to death, but the path of recovery leads to life. And this life of recovery with a spiritual context can begin to include a sense of self, self-worth, self-esteem, self-respect, empowerment, integrity and freedom. And THAT'S a big deal.
Spirituality as a Practical Matter
Often, spirituality is not a very practical matter, especially in early recovery. There are many deep questions, such as: Why am I here? What is my purpose? Is there more to me than just flesh and bones? These may seem inconsequential when an individual is dealing with more pressing matters, such as earning a living, paying bills, attending to children and trying to stay clean and sober. It can be easy to set spirituality aside, putting it off as something to be done at a later time. This can be a dangerous place for an addict, especially when we bring to mind the fact that addiction is chronic, progressive, and fatal if not arrested. Can spirituality become a practical matter and part of everyday life? Yes, it can. For thousands of years, man has acknowledged that he has an invisible aspect to himself, call it soul, divinity or higher state of consciousness. For addicts, an exploration of the spiritual aspect of her/his nature cannot be ignored, if the individual is to get well. What then, is a spiritual practice, how can it be incorporated into everyday life, and what are the benefits of such an experience?
A Spiritual Practice
When I was a little girl playing in the backyard of my family home in Weston, Ontario, I recall my friends and me digging holes for fun in my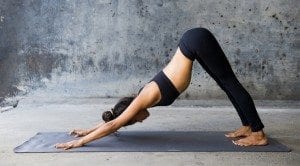 mother's flower garden. As we dug deeper, I began to feel anxiety rise in the pit of my stomach. In my imagination I visualized digging right through the earth to the other end of the world, which was an unknown and frightening place for me. In today's day and age, this is an absurd idea. We live in a much smaller world today. Countries and cultures are interconnected through trade, exchange of thoughts, culture, sophisticated levels of communication, and globalization. The East meets the West, bringing with it ancient traditional practices of meditation, mindfulness, yoga, and a diverse array of spiritual and mystical practices, writings and philosophies. Therefore, today there is a wealth of information that we can access to help us along this path. How does this actually happen? The following are practices that can create a context in a person's life to help them begin to grow both spiritually and emotionally:
Regular practice of meditation
Quiet time, reflection and journaling
Regular readings of inspirational literature
Regular practice of prayer or spiritual affirmations
Joining a 12-step program and becoming active in that community
Regular yoga practice
Regular participation in a church or your preferred spiritually-based organization
Spirituality as a process encourages an individual to live in the present moment, learning from their experiences. Everyday life then becomes a school, a place to expand one's awareness, change perceptions, recognize the positive and negative workings of the ego, and to begin to find one's place in this world and one's connection to oneself.
In early recovery when the fog lifts and clarity begins to unfold, this stark reality can be frightening and frustrating. Resentments that were once drunk away are now coming to the surface. Hurt and pain of the past are no longer repressed. This is where the "work" of recovery through treatment, therapy and 12 step groups, begins the process of clearing the wreckage of the past. With perseverance, commitment and daily spiritual practice, positive emotions such as love, hope, joy, forgiveness, compassion and gratitude can replace the darkness of early recovery. Experiencing positive emotions helps to expand our awareness, change our perceptions, and broaden our lives. The journey of recovery or spiritual and emotional growth is one from dependence on outside sources (drugs and alcohol) to developing inner resources and strengths. There is a saying in the rooms of Alcoholics Anonymous, "It's an inside job." A spiritual practice is at the root of these changes, leading an individual to live a life of transparency and integrity, where the insides match the outsides, masks are no longer needed, the facade is gone, replaced by authenticity and genuineness. A transcendence of self into a larger reality is where service to others becomes a common occurrence and a necessary part of an individual life.
If there was one message I would like to communicate to all those individuals in early recovery, it would be to take spirituality seriously as an essential element of recovery. And to keep up the practice until the miracle happens. An excerpt from the Big Book of Alcoholics Anonymous captures this
in The Promises:
"If we are painstaking about this phase of our development, we will be amazed before we are half way through, we are going to know a new freedom and a new happiness, we will not regret the past, nor wish to shut the door on it, we will comprehend the word serenity and we will know peace; no matter how far down the scale we have gone, we will see how our experience can benefit others; that feeling of uselessness and self-pity will disappear, we will lose interest in selfish things and gain interest in our fellows, self-seeking will slip away, our whole attitude and outlook upon life will change, fear of people and economic insecurity will leave us. We will intuitively know how to handle situations which used to baffle us…."
And THIS is a big deal.