Written By: Brent Lloyd, BSW, MA, Clinical Manager, EHN Calgary Outpatient Clinic
A Touch of Controversy
Questions about the effectiveness of the 12-Step Alcoholics Anonymous and whether it's a bonifide approach to addressing recovery from addiction still remain. These questions can create uncertainty about whether or not the 12-Steps program is right for you or if it will work.
Authors, such as Dr. Lance Dodes who published a few years ago, "The Sober Truth: Debunking the Bad Science Behind 12-Step Programs and the Rehab Industry" used key studies to support his opinion that AA didn't work.
In the last couple of years, new research studies demonstrate that the 12-Steps do work and help people remain in recovery. A study published this year in the Journal of Health and Human Services Administration looked at the effectiveness of the 12-Steps in helping someone remain abstinent after they'd been through a substance abuse treatment program at the one year mark and five year mark. The results found that "12-Steps or self-help program have a higher success than cases not in a program for the 1-year follow up… Comparing the percentages we can conclude that the probability that an individual relapses is smaller for those who are part of the 12-Step program."[1]
My Point of View
Before we get started, let's first look at how open and willing we are to look at both pros and cons of Alcoholics Anonymous. Easier said than done. I believe we all have biases and that does not have to be a negative thing as long as we are willing to be honest about how and why we came about these biases.
For instance, I have met and had the privilege of hearing how scores of people in recovery from addiction whom now speak highly of AA, but at the beginning were angry, defiant and skeptical about this approach. I was one of them.
I have found that when wanting to get high our drunk I would go to any lengths to make this happen. I learned that I needed to be earnestly willing to put in at least half that energy. That's where AA became the chief reason that helped not only solve the drinking problem I had, but my emotional, health, spiritual, physical and emotional.
Essentially, you need to participate on a regular basis and "work" the 12-Step program if you want to see results. Recently, in Drug and Alcohol Dependence, a study looked at the recovery benefits of the "therapeutic alliance" among 12-Step mutual-help organization attendees and their sponsors. The results from this study showed that almost 69% of participants that had a sponsor, remained in contact with them and had a strong sponsor alliance were "significantly associated with greater 12-Step participation and abstinence, on average, during follow-up. Interaction results revealed that more sponsor contact was associated with increasingly higher 12-Step participation whereas stronger sponsor alliance was associated with increasingly greater abstinence." [2]
Let me be clear. AA is not a cure all. Those words are from the AA big book. I would humbly ask any person struggling with addiction to look at all options, many people who have recovered via the AA route will tell you themselves that they had tried many approaches before going through the doors of an AA meeting.
You Be The Judge
In conclusion, only you can answer the question is AA right for me. However, before you rule it out as an option, please give it an earnest evaluation. Recovery is not for the faint of heart and walking through any recovery program requires one to look within. Not an easy task when we put down our mood altering chemicals. I am bias- yes. However, 19 years of ongoing recovery has inspired me to remember where and why I am sober.  I would not be where I am today without this life changing fellowship of AA.
Regards, Brent Lloyd, BSW, MA, Clinical Manager, EHN Calgary Outpatient Clinic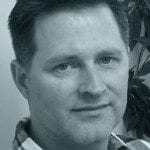 Brent is a registered social worker with a degree from the University of Victoria and a Master of Arts in Leadership from Royal Roads University. With several years of experience as a counsellor in both inpatient and outpatient settings, Brent is passionate about guiding and assisting individuals and their loved ones through the struggles of addiction.
[1] Gamble, J., & O'lawrence, H. (2016). An overview of the efficacy of the 12-step group therapy for substance abuse treatment. Journal of Health and Human Services Administration, 39(1), 142.
[2] Kelly, J. F., Greene, M. C., & Bergman, B. G. (2016). Recovery benefits of the "therapeutic alliance" among 12-step mutual-help organization attendees and their sponsors. Drug and Alcohol Dependence, 162, 64.