The newest clinic in the Edgewood Health Network is now offering our Intensive Outpatient Program. On February 1st, EHN Montreal began running the program designed for those who want to participate in intensive addiction treatment while continuing to maintain their day-to-day lives. Inpatient treatment is not suitable or possible for everyone seeking help, and so we've created a high-quality outpatient program that meets the needs of those clients.
The Intensive Outpatient Program (IOP) includes over 90 hours of psycho-social education, group therapy and individual therapy.  Clients are able to explore the underlying causes of their addiction and address them in a safe and supportive environment.
Programming in English has already begun with a French IOP following in May.  Intensive Outpatient treatment has already been extremely beneficial to many clients in our other locations. Brent Lloyd, clinical manager of EHN Calgary, says that the program is popular even though it's difficult. "Participants have asked for extensions on their three month program because of the growth they're experiencing. They are interested thriving and not just surviving. It is not for the faint of heart, however, the dynamics that transpire when you treat people with respect and invite them to be part of community is inspiring to watch. The gratitude they express is humbling. 'I feel heard, loved, seen and shame and guilt is not driving my life.' We also hear 'this stuff is hard.' We remind them, yes, but not as hard as living in active addiction."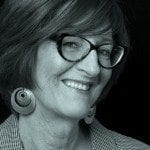 Ivy Tolchinsky is EHN Montreal's Clinical manager. Ivy is passionate about recovery and has dedicated over 12 years of her work experience to the field of addiction as a counsellor, supervisor and group facilitator. During that time she
has dealt with a wide range of individuals at various stages in their recovery process; from newcomers to those struggling with issues in later recovery. She empowers people to use their lifestyle transition as a learning process to find new and fulfilling directions while maintaining sobriety.
If you or someone you know would like more information about the IOP in Montreal, please call 514-521-9023 or visit edgewoodhealthnetwork.com/montreal to learn more about the various services offered at EHN Montreal.