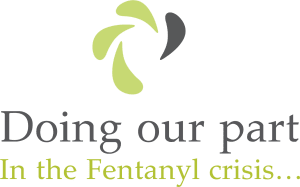 The Edgewood Health Network (EHN) is committed to doing our part in helping communities address the current Fentanyl crisis across Canada. Edgewood Health Network is awarding residential treatment bursaries to qualified individuals struggling with Opioid Use Disorder. Our goal is to provide financial aid to those Canadians seeking specialized treatment for recovery from Opioid Use Disorder.
Financial Award Criteria
Successful applicants must have an Opioid Use Disorder and be 19+ years.
The financial award is intended to assist patients in the cost or residential (inpatient) treatment at an Edgewood Health Network (EHN) facility ONLY. See Edgewood Treatment Centre 
Financial awards are not intended to cover payments for past treatment.
EHN reserves the right to award financial assistance to those they deem eligible. EHN reserves the right to manage the award as it sees fit.
Eligible participants agree to abide by the policies and procedures of the chosen residential treatment facility.
Process for Reviewing Applications
Once you have completed and submitted your application, it will be reviewed by the Clinical Team, who will provide feedback regarding any missing or unclear information.
The Clinical Director will review all applications. Financial awards will be based on the following criteria:

Financial need
Urgency of need (based on treatment team recommendations and presenting information)
Commitment to treatment program and motivation to change
Strength of support structure post treatment

If additional information is required, the applicant (or parent/guardian) will be contacted by the treatment facility.
Award amounts will be based on the criteria listed above, the number of applications, available funds, and the potential cost of treatment.
The treatment facility reserves the right to make any exceptions to the criteria as is deemed necessary.
The Financial Award expires 60 days from the estimated treatment start date as per the application but the applicant may reapply.
If an Applicant does not receive Financial Awards, they may reapply. Applications do not roll over.
The Financial Award does not cover "no shows" or penalties incurred with the treatment provider.
Applicants must complete the Application above and send this to Edgewood Treatment Centre by fax or email. 
Edgewood Treatment Centre
2121 Boxwood Road
Nanaimo, BC
V9S 4L2
1-800-683-0111
Fax: 250-751-2758
Admissions: [email protected]