Chris Howe: Recovered Alcoholic and Addict, and Firefighter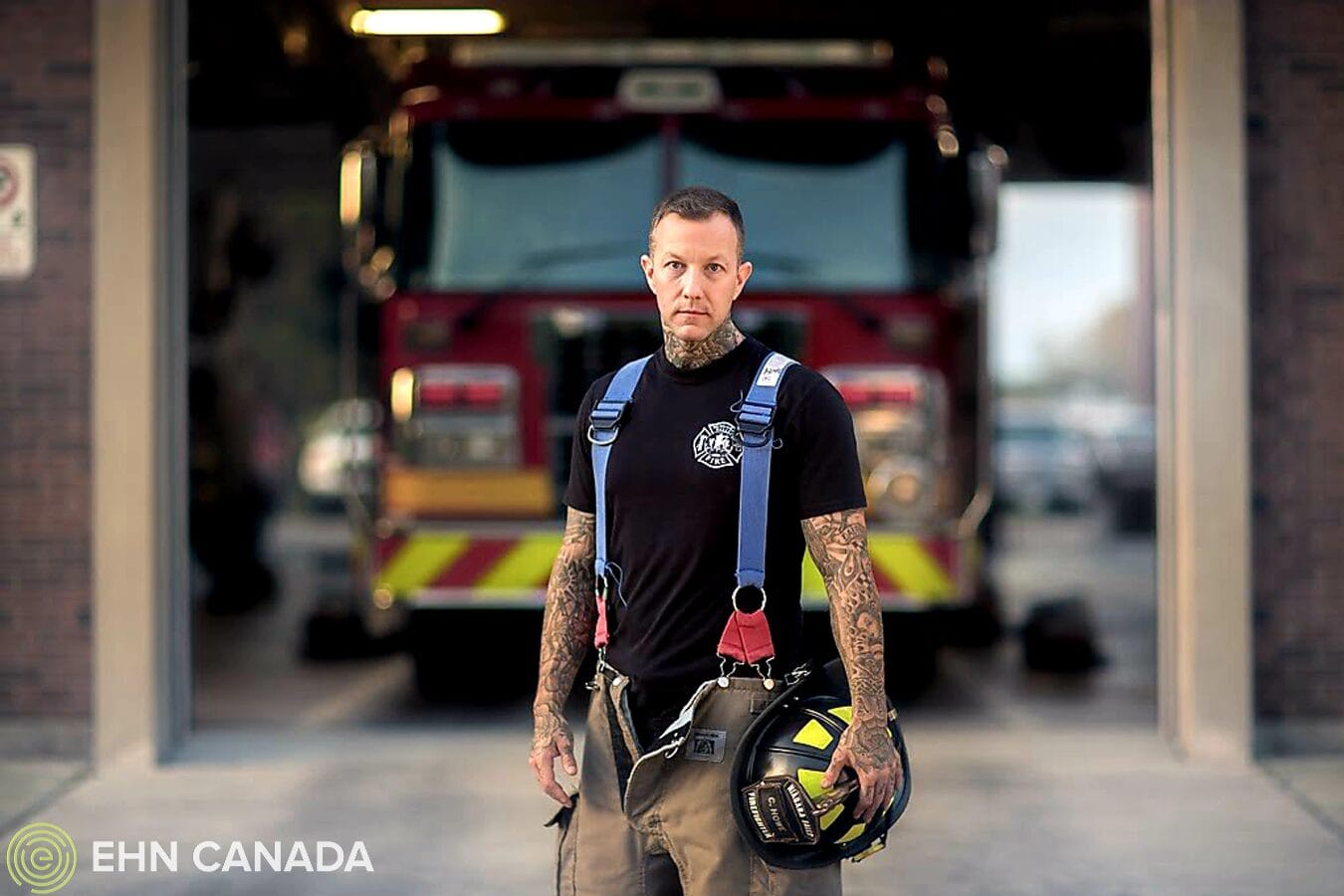 Chris Howe is a recovered alcoholic and drug addict since 2011. His struggles with mental health, addiction, and suicide started when he was 15 years old and continued for nearly two decades. Chris spent years running from his addictions. He moved across the globe in hopes of escaping his demons and recreating himself—only to realize that his demons were inside him. After three suicide attempts and countless vain attempts at recovery, Chris found himself at a crossroads. He could no longer live the way he was living—suicide seemed like the only answer. In a moment of truth and surrender, he chose to walk back into the rooms of recovery. This time he was at his defeat. He was finally ready to recover. Since that fateful day, Chris has become a happy, healthy, and productive member of society.
Chris works as an Acting Captain for the Niagara Falls Fire Department. He gives back to the public and also to coworkers and peers who struggle with substance abuse, PTSD, mental health problems, and various other personal and work-related problems. In this role, Chris is able to see the epidemic of drug-related illnesses as a first responder. Having come back from this deadly illness himself, he is able to offer a sympathetic hand to addicts who are still sick and suffering.
Chris volunteers his time speaking to alcoholics and addicts in jail who are seeking recovery while incarcerated. Chris also sponsors individuals in an evidence-based 12-step approach. He speaks to groups and individuals from all walks of life, sharing his story of experience, strength, and hope. Chris also speaks to business groups, emergency service departments, and the general public about recovery and addiction in the workplace.
Speaking Topics
Personal account of his struggle and recovery from alcoholism, addiction, and mental health problems while working in the fire service. The presentation includes a no-holds-barred, personal account of Chris Howe's journey through his afflictions of mental health problems and substance abuse, to recovery and service work today. Chris speaks from a firefighters' perspective about his ever-changing profession. Speaking engagement includes information, resources, and an open Q&A session.
Substance abuse as it relates to emergency responders.
Stigma surrounding mental health issues, substance abuse, and asking for help.
Tips and suggestions for employers, peers, family members, and friends for recognizing and engaging with a sick and suffering addict or alcoholic.
Messages of experience, strength, and hope for emergency responders who may be struggling with trauma and substance abuse.
Social Media
Instagram: @_chris_howe_
Facebook: https://www.facebook.com/chris.howe.3572
Articles, Podcasts, and Videos
A story of addiction: 'You can't hide it' (article in The St. Catherines Standard)
Road to Recovery (article in Fire Fighting in Canada)
Road to Recovery (podcast in Fire Fighting in Canada)
Unmasked: The Journey (video)
[ninja_form id=12]