The Dangers of New Year's Resolutions
How many times have you vowed to stop drinking in the new year only to disappoint yourself or your loved ones? January seems like the perfect time to start fresh. People have the best intentions to do something that will improve their life and their emotional well-being but do these new years resolutions actually work? Or are we setting ourselves up for failure?
If you've tried to stop on your own several times, chances are you won't be successful unless you get help and the proper support in place to maintain your sobriety. At Bellwood Health Services, our research studies show that 83% of our substance use clients who participate in our comprehensive treatment program and recommended continuing care support, are successful in their recovery.
David Paul, Counsellor from Bellwood Health Services believes new year's resolutions may seem like a good idea but rarely work out. "An example of a new year's resolution might be to go to treatment. If you're not ready for treatment don't just do it as resolution. This should be a decision that has been well thought out. That being said, when people are being mandated to go to treatment it's a completely different scenario and those individuals should follow through. The reality is that anytime is a good time for treatment. In some cases it might be safer for them to be in treatment."
Making promises and not following through may not seem unusual to many. However for addicts, it's actually a common behaviour as a result of their addictive psyche trying to rationalize why they will stop drinking in the new year and not at that very instant. Lauren Melzack, Clinical Supervisor at Edgewood Treatment Centre explains, "It's one of the way addicts keep themselves going, making promises to everyone, including themselves, that this time I will do it differently. Of course they never do. So it is a perpetuation of old thinking. 'I'll have one last party and then January 1st I will stop' is insane thinking. For drinking, this is obvious but considering the fact that addicts act out in so many ways making resolutions of any kind can lead to trouble. The fact is that new years is no different than any other time and should indeed be just like any other day."
Moving Towards A Lifetime of Change
If you're seriously thinking of starting a treatment program and want to turn your life around, David Paul suggests going to a few meetings first, "12 Step meetings are a great way to start for sober guidance. I also encourage you to talk to your doctor, see a counsellor or therapist to help you understand the benefits of treatment. Be prepared to stick with treatment and an aftercare program. Make sure you are going to treatment for the right reasons. Are you sick and tired of being sick? Do it for you, not for others and not to appease anyone. This is your health. You need to decide what and when you need to get help." Lauren Melzack agrees 12-step meetings are valuable support for addiction recovery.
Danny, a Bellwood volunteer, shares why making the decision to recover is a lifetime commitment that requires support from others, "My life was a cascade of endless problems and broken promises until I found recovery. It was like someone opened up the basement door and turned on the light to guide me out. I had to climb the stairs by myself. It seemed long and arduous but with encouragement from people at the top of the stairs I stepped into the light. My initial start in recovery was with AA and my understanding grew as I continued to work on myself. Surrounding myself with the support that I need and the willingness to go to any length for my sobriety has changed my life in ways I could never have thought of."
Admitting you have a problem is an important step to take towards recovery. However, talking to someone about your addiction honestly and openly is just as significant. There are several support options available to individuals, including the Edgewood Health Network. The Edgewood Health Network is comprised of many different centres that offer inpatient and outpatient services in treating addiction and mental health across Canada.
If you or someone you know is contemplating about getting help for an addiction, please contact us to speak to one of our counsellors. We are here and we are ready to help.
Will AA's 12-Steps Work For Me?
Written By: Brent Lloyd, BSW, MA, Clinical Manager, EHN Calgary Outpatient Clinic
A Touch of Controversy
Questions about the effectiveness of the 12-Step Alcoholics Anonymous and whether it's a bonifide approach to addressing recovery from addiction still remain. These questions can create uncertainty about whether or not the 12-Steps program is right for you or if it will work.
Authors, such as Dr. Lance Dodes who published a few years ago, "The Sober Truth: Debunking the Bad Science Behind 12-Step Programs and the Rehab Industry" used key studies to support his opinion that AA didn't work.
In the last couple of years, new research studies demonstrate that the 12-Steps do work and help people remain in recovery. A study published this year in the Journal of Health and Human Services Administration looked at the effectiveness of the 12-Steps in helping someone remain abstinent after they'd been through a substance abuse treatment program at the one year mark and five year mark. The results found that "12-Steps or self-help program have a higher success than cases not in a program for the 1-year follow up… Comparing the percentages we can conclude that the probability that an individual relapses is smaller for those who are part of the 12-Step program."[1]
My Point of View
Before we get started, let's first look at how open and willing we are to look at both pros and cons of Alcoholics Anonymous. Easier said than done. I believe we all have biases and that does not have to be a negative thing as long as we are willing to be honest about how and why we came about these biases.
For instance, I have met and had the privilege of hearing how scores of people in recovery from addiction whom now speak highly of AA, but at the beginning were angry, defiant and skeptical about this approach. I was one of them.
I have found that when wanting to get high our drunk I would go to any lengths to make this happen. I learned that I needed to be earnestly willing to put in at least half that energy. That's where AA became the chief reason that helped not only solve the drinking problem I had, but my emotional, health, spiritual, physical and emotional.
Essentially, you need to participate on a regular basis and "work" the 12-Step program if you want to see results. Recently, in Drug and Alcohol Dependence, a study looked at the recovery benefits of the "therapeutic alliance" among 12-Step mutual-help organization attendees and their sponsors. The results from this study showed that almost 69% of participants that had a sponsor, remained in contact with them and had a strong sponsor alliance were "significantly associated with greater 12-Step participation and abstinence, on average, during follow-up. Interaction results revealed that more sponsor contact was associated with increasingly higher 12-Step participation whereas stronger sponsor alliance was associated with increasingly greater abstinence." [2]
Let me be clear. AA is not a cure all. Those words are from the AA big book. I would humbly ask any person struggling with addiction to look at all options, many people who have recovered via the AA route will tell you themselves that they had tried many approaches before going through the doors of an AA meeting.
You Be The Judge
In conclusion, only you can answer the question is AA right for me. However, before you rule it out as an option, please give it an earnest evaluation. Recovery is not for the faint of heart and walking through any recovery program requires one to look within. Not an easy task when we put down our mood altering chemicals. I am bias- yes. However, 19 years of ongoing recovery has inspired me to remember where and why I am sober.  I would not be where I am today without this life changing fellowship of AA.
Regards, Brent Lloyd, BSW, MA, Clinical Manager, EHN Calgary Outpatient Clinic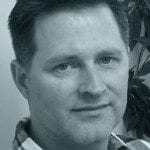 Brent is a registered social worker with a degree from the University of Victoria and a Master of Arts in Leadership from Royal Roads University. With several years of experience as a counsellor in both inpatient and outpatient settings, Brent is passionate about guiding and assisting individuals and their loved ones through the struggles of addiction.
[1] Gamble, J., & O'lawrence, H. (2016). An overview of the efficacy of the 12-step group therapy for substance abuse treatment. Journal of Health and Human Services Administration, 39(1), 142.
[2] Kelly, J. F., Greene, M. C., & Bergman, B. G. (2016). Recovery benefits of the "therapeutic alliance" among 12-step mutual-help organization attendees and their sponsors. Drug and Alcohol Dependence, 162, 64.
The 12-Steps De-coded
By Iryna Gavrysh, Simone Arbour, and George Ratnanather.
The 12-Steps of Alcoholics Anonymous and Religion
Our clients come from all walks of life and while some people identify with a particular religion, others describe themselves as atheists, agnostics, humanists or freethinkers. One question we are frequently asked by clients relates to the 12-steps aspect of Alcoholics Anonymous. People often wonder: "Do I need to believe in God or religion to benefit from the 12-Step process?' or "I am not religious, is AA right for me?".
While it is true that six of the original 12-Steps refer to 'God' or a 'Higher Power, it also true that Alcoholics Anonymous is the most common self-help source for individuals dealing with alcohol addiction in North America.
Although it is an undeniable fact that the original 12-Steps were based on Christian teachings, today, AA has grown into a spiritual program. Spirituality being much broader and more encompassing can be defined as "that which gives people meaning and purpose in life" (Puchalski, Dorff, & Hendi, 2004). This 'purpose in life' can take on many forms. For some it could involve god, a creator or a deity, while for others it could be a philosophy, an inner divinity, a belief, or absolutely anything that gives life a sense of purpose.
At Bellwood, our rehab program is not based on the 12-Steps. Our treatment programs use a holistic approach with includes counselling, psychotherapy, addiction education, medical care, nutrition and fitness amongst other tools. Though not 12-Step based, we encourage our clients to attend 12-Step meetings during and especially after treatment as an additional support mechanism when they complete residential or out-patient treatment.
The shift from religion to spirituality occurred during the early years of AA. Bill Wilson (1957), the founder of AA, explains that the 12-Steps were rewritten after much debate. For example, "god" has been changed to "god as we understand him" and it has been emphasised that the steps are to be taken as suggestions for recovery and not as the ultimate truths."
In more recent years we have seen more visible variations of the 12-Steps. Atheists, agnostics, humanists and other groups have developed their own variations while keeping the essence of the 12-Steps in place. Below is a sampling of some of these ideas. What is important to keep in mind, is that the underlying essence of each step is what is helpful for recovery – not necessarily the language. That way, it is possible to find meaning in the 12-Steps regardless of your particular belief system or understanding of spirituality or religion.
Agnostics AA 12 Steps
Roger C. (2012). The Little Book. A Collection of Alternative 12 Steps, (11)
We admitted we were powerless over alcohol—that our lives had become unmanageable.
Came to believe and to accept that we needed strengths beyond our awareness and resources to restore us to sanity.
Made a decision to entrust our will and our lives to the care of the collective wisdom and resources of those who have searched before us.
Made a searching and fearless moral inventory of ourselves.
Admitted to ourselves without reservation and to another human being the exact nature of our wrongs.
Were ready to accept help in letting go of all our defects of character.
With humility and openness sought to eliminate our shortcomings.
Made a list of all persons we had harmed, and became willing to make amends to them all.
Made direct amends to such people wherever possible, except when to do so would injure them or others.
Continued to take personal inventory and when we were wrong, promptly admitted it.
Sought through meditation to improve our spiritual awareness and our understanding of the AA way of life and to discover the power to carry out that way of life.
Having had a spiritual awakening as a result of these steps, we tried to carry this message to alcoholics, and to practice these principles in all our affairs.
Humanist Twelve Steps
Roger C. (2012). The Little Book. A Collection of Alternative 12 Steps, (13)
Renowned behavioral psychologist B. F. Skinner's 12-Step version first published in "The Humanist" (1987).
We accept the fact that all our efforts to stop drinking have failed.
We believe that we must turn elsewhere for help.
We turn to our fellow men and women, particularly those who have struggled with the same problem.
We have made a list of the situations in which we are most likely to drink.
We ask our friends to help us avoid these situations.
We are ready to accept the help they give us.
We earnestly hope that they will help.
We have made a list of the persons we have harmed and to whom we hope to make amends.
We shall do all we can to make amends, in any way that will not cause further harm.
We will continue to make such lists and revise them as needed.
We appreciate what our friends have done and are doing to help us.
We, in turn, are ready to help others who may come to us in the same way.
The Twelve Steps of Self-Confirmation
Le, C. Ingvarson, EP. & Page, R.C. (1995). The Twelve Steps of Self-Confirmation. Journal of Counseling & Development, 73 (6), 603-609.
I realize I am not in control of my use.
I acknowledge that a spiritual awakening can help me to find a new direction.
I am ready to follow and stay true to the new path I have chosen.
I have the strength and courage to look within and to face whatever obstacles hinder my continued personal and spiritual development.
I commit to become fully aware of how my use hurt those around me.
I am changing my life and developing my human potential.
I am proud of my strength and ability to grow.
I will do all I can to make up for the ways I have hurt myself and others.
I will take direct action to help others in any way that I can.
I will strive to be self-aware and follow the new path I have chosen.
I will continue to develop my potential through helping others and strive to become fully conscious of myself and life around me.
I will continue to develop my own human potential and spirituality and will actively help others who cannot control their use of alcohol.
There are many more versions of the 12-Step process and groups. Some include a 'higher power' and others don't. It is important to keep in mind that The 12-Step process may not be a right fit for everyone. While some find immense benefit in attending meetings and going through the 12-Step process, others find alternative support groups and healing practices. In our experience, over the last 30 years we have seen many who have benefited from the 12-Step process; whether through Alcoholics Anonymous, Narcotics Anonymous, Overeaters Anonymous, Sex Addicts Anonymous or a similar group. Our own research has demonstrated that attendance at continuing care supports such as AA significantly increases an individual's chances of being in recovery six-months after residential treatment (Arbour et al., 2011). As such, we continue to encourage our clients to attend meetings while in treatment and beyond especially considering that such supports are free and available almost everywhere, including online.
The best way to know if the 12-Step process is right for you is to attend a meeting yourself. Try a few different meetings and groups to see which one best fits your needs and personality. Some helpful sites to discover meetings in your area are:
We Can Help You
If you would like to learn more about the treatment programs provided by EHN Canada, enrol yourself in one of our programs, or refer someone else, please call us at one of the numbers below. Our phone lines are open 24/7—so you can call us anytime.
References
https://silkworth.net/magazine_newspaper/humanist_jul_aug_1987.html, https://aatorontoagnostics.org/wp-content/uploads/2012/06/Alcoholics-Anonymous-and-the-Counseling-Profession.pdf, https://www.aa.org/newsletters/en_US/f-13_fall03.pdf, https://www.ww.bettyfordinstitute.org/uploaded-assets/pdf/what_is_recovery/Galanter_spirituality_model.pdf