How Healthy Eating Can Help You With Addiction Recovery
Written by Munis Topcuoglu, Editor at EHN Canada.
Healthy eating helps you with addiction recovery by allowing your mind and body to work better and heal faster.  It helps you maintain your recovery by supporting your mind and body to function well consistently, thus maintaining your good health. Eating a healthy diet helps you with addiction recovery in a number of specific ways such as stabilizing your mood, improving your focus, increasing your energy, and making you better at resisting cravings for addictive substances and behaviors.  Conversely, nutrient deficiencies can make addiction recovery more difficult by making you more susceptible to depression, distraction, fatigue, and cravings. Substance use disorders can make you are especially vulnerable to nutrient deficiencies, for a number of behavioral and biological reasons—but healthy eating can help correct your nutrient deficiencies and greatly improve your odds of successfully achieving recovery and maintaining it long term.
Healthy Eating Means Getting the Right Nutrients and Calories in the Right Quantities
Your mind and body use up nutrients and energy constantly, so healthy eating requires that you get sufficient nutrients and energy regularly from the foods you eat.  Healthy eating means getting enough of all the nutrients you need to function well and be healthy, but not excessive amounts of any nutrients that would be enough to harm you.  Healthy eating also means getting enough calories (energy) that you need for performing healthy physical activity and maintaining a healthy body weight, but not so much that it would cause you to gain an unhealthy amount of body fat.
There are two main categories of nutrients, macro-nutrients and micro-nutrients.  Macro-nutrients are basic building blocks and energy sources for your body; you must get them in relatively large amounts, such as 10's or 100's of grams per day.  In comparison, micro-nutrients have specialized functions in your body; you need them in much smaller amounts, such as micrograms or milligrams per day.
Macro-nutrients
The three macronutrients are protein, fat, and carbohydrate.
Protein
Protein is used for building and repairing all the cells in your body.  It is especially important for muscle and connective tissue, but is also necessary for producing hormones and neurotransmitters.  Proteins are composed of amino acids. There are some amino acids that your body needs but cannot produce: these are called "essential amino acids."
Fat
Fat is a preferred energy source, but is also essential for your nervous system, building cell membranes, and producing hormones.  There are some fats that your body needs but cannot produce: these are called "essential fatty acids."
Carbohydrate
Carbohydrates are an optional energy source.  Appropriate carbohydrate intake depends on your physical activity levels and your genetics.  Excessive carbohydrate intake can disrupt your metabolism, cause you to gain unhealthy body fat, and lead to diabetes and cardiovascular disease.
Micro-nutrients
The two main groups of micro-nutrients are vitamins and minerals.  Vitamins are organic molecules and minerals are chemical elements.  Each vitamin and mineral has specialized roles within your body and they are all required in small amounts for your mind and body to function properly.  Your body cannot produce vitamins or minerals.
Essential nutrients and healthy foods
Essential nutrients are nutrients that your body requires to function properly but cannot produce, they are the following: essential amino acids, essential fatty acids, vitamins, and minerals.  Since your body cannot produce them, you must get them from the food you eat.
Healthy eating means getting all the essential nutrients that you need.  Therefore, healthy foods are foods that contain high amounts of essential nutrients; they are usually whole, unprocessed, and fresh.  In contrast, unhealthy foods contain low amounts of essential nutrients and are often refined, processed, and contain preservatives.

Addiction Makes It Difficult to Eat Healthy, Often Resulting in Nutrient Deficiencies
Addictive substances and behaviors can make healthy eating more difficult in a number of ways.  They can also prevent you from getting enough nutrients despite a normally healthy diet. When you don't get enough of a particular essential nutrient in your body, you develop a nutrient deficiency.  Addictive substances can interfere with healthy eating and cause nutrient deficiencies in the following ways.
Reducing your appetite
When your appetite is reduced and you regularly eat less food, you might not get enough nutrients and energy even if the foods you eat are normally healthy foods.
Increasing cravings for unhealthy foods
When you have cravings and eat a lot of unhealthy foods, it can be difficult to get all the nutrients you need, since unhealthy foods contain low amounts of essential nutrients.
Reducing how well you absorb nutrients
Getting enough nutrients requires that you absorb the nutrients from food in your digestive system.  Since some addictive substances can reduce your ability to absorb nutrients, you might not get enough nutrients even if you have a normally healthy diet.
Depleting nutrients in your body
Getting enough nutrients means that the amount of each nutrient you get equals the amount your body uses up.  Some addictive substances can cause your body to use up nutrients in much larger quantities than normal, or they can destroy nutrients in your body.  When either of these happens, you might not get enough nutrients even if you have a normally healthy diet.
Reduce your motivation to eat healthy
Staying motivated to eat healthy requires maintaining the belief that healthy eating will produce positive outcomes for you.  It also requires the confidence that you will succeed at healthy eating long enough to experience those positive outcomes. Addiction can make it more difficult to maintain a positive outlook on the future and can also negatively affect your confidence.
Take your attention and energy away from your goal of healthy eating
Especially when you first start, healthy eating requires that you pay careful attention to choosing the foods you eat.  Shopping for and preparing healthy foods also usually requires more time and energy compared to unhealthy foods. Addictions can be distracting and take your attention away from healthy eating.  They can also get in the way of healthy eating by draining your time and energy.
Nutrient deficiencies and too few calories
As described above, recovering addicts often do not eat healthy and do not get enough nutrients and calories.  If you are a recovering addict, you may have nutrient deficiencies that are harming your mind and body in ways that make getting sober and staying sober much harder.  A caloric deficit (eating too few calories) can also make getting and staying sober much harder.
Healthy Eating Makes Addiction Recovery Easier—Nutrient Deficiencies Make It Harder
There are a number of factors that are essential for addiction recovery and recovery maintenance.  These factors are positively affected by healthy eating and negatively affected by nutrient deficiencies.
Mood and confidence
A positive outlook and confidence in your ability to overcome challenges makes it easier to accomplish difficult tasks.  Healthy eating can help maintain a stable positive mood whereas nutrient deficiencies can make you more vulnerable to anxiety and depression.  For example, research has shown a relationship between folic acid (vitamin B9) deficiency and depressed mood, and also a relationship between thiamine (vitamin B1) deficiency and decreased self-confidence (Ottley, 2000).
Focus and awareness
Focusing on achieving your goals combined with maintaining awareness of yourself and your environment are very useful practices.  Healthy eating can improve your ability to focus and maintain awareness whereas nutrient deficiencies can make you more vulnerable to distractions.  An example is magnesium deficiency, occurring especially frequently in recovering addicts, which has symptoms including confusion and insomnia (Flink, 1985).
Motivation, drive, and energy
Consistent motivation, drive, and energy are necessary for problem solving and overcoming obstacles.  Healthy eating can help maintain high levels of motivation, drive, and energy whereas nutrient deficiencies can cause you to experience more ups and downs that jeopardize your success.  A well-known example is iron deficiency which can cause apathy and abnormal fatigue (Ottley, 2000).
Experience of cravings and ability to resist them
Feeling cravings less intensely and being able to resist them are both critically important.  Healthy eating can make your cravings for addictive substances and behaviors less intense, it can also strengthen your willpower to resist them.  Conversely, nutrient deficiencies can make your cravings more intense and weaken your willpower. One example is a study which showed that alcoholics treated with a traditional therapy combined with nutritional therapy had less alcohol cravings and were more successful at abstaining compared to alcoholics treated with only traditional therapy (Biery et al., 1991).
Too Much of Certain Macro-Nutrients Can Also Make Recovery and Maintenance Harder
Certain macro-nutrients consumed in excess can harm you and make addiction recovery and recovery maintenance more difficult, a few examples follow.  
Carbohydrate: Sugars
Too much sugars (simple carbohydrates) can cause you to have unstable energy levels, intensified cravings, and lower willpower.  Sugar is a reinforcing substance which has demonstrated cross-sensitization with other addictive substances such as amphetamine and alcohol in rodent models (Hoebel et al., 2009).
Fat: ratio of Omega-6 to Omega-3
Researchers believe that a high ratio of omega-6 to omega-3 (two fatty acids) can increase systemic inflammation which contributes to the development of chronic conditions such as arthritis and cardiovascular disease (Patterson et al., 2012) and also depression (Berk et al., 2013).
Protein: (Any)
Some addictive substances cause kidney damage.  If you have kidney damage, there is evidence which suggests that excessive protein consumption can make it worse (Levey et al., 1996).
For Best Results Make Healthy Eating a Part of Your Addiction Recovery Plan
Healthy eating will ensure that the food you eat is helping your addiction recovery and not holding you back.  It will ensure that the food you eat is protecting you from relapse and not increasing your risk.
Healthy eating is challenging for anyone and to succeed you need a clear plan for how you will start eating a healthier diet and for how you will develop habits to keep eating healthy for the rest of your life.  The following list is a good starting point:
Eat whole, fresh, unprocessed foods.
Avoid fast food—completely, if possible.
Avoid refined sugars—completely, if possible.
Avoid highly processed vegetable oils (e.g. canola)—completely, if possible.
Cold-pressed olive oil and other minimally processed vegetable oils are okay in small amounts.
Avoid grains—completely, if practical. If you are very physically active or trying to gain weight, go with white rice.
Consume unprocessed, whole-food sugars and starches sparingly (e.g. fruit, sweet potatoes, squash) unless you are very physically active or trying to gain weight.
Eat a variety of different foods whenever possible.
Eat meat that is grass-fed, organic, or naturally raised.
Eat fish that is wild-caught or organic.
Grass-fed butter is a great source of healthy fats and fat-soluble vitamins.
Consume grass-fed milk or cheese only if you, personally, can tolerate dairy.
Eat vegetables as tolerated and needed for regular digestion.
Consume nuts and seeds sparingly.
However, each individual's nutritional requirements are different, due to a wide range of factors.  Professional consultation can help you design a personalized plan for your own specific needs and develop a deeper understanding of your unique nutritional requirements.
EHN Canada Facilities Can Help You Eat Healthy, Achieve Recovery, and Maintain It
The comprehensive drug rehab and other treatment programs at EHN Canada facilities include nutrition planning through consultation with our staff dietitians.  Our nutrition planning aims to get you eating healthy with the following objectives for successful long-term addiction recovery:
Stabilize your mood and improve your resilience;
Increase your focus and energy levels;
Reduce your cravings for drugs, alcohol, and addictive behaviors;
Heal the damage caused to your body by alcohol or substance abuse;
Improve any other medical conditions you may have;
Develop habits of self-care and a healthy lifestyle.
Please Call Us for More Information
If you would like to learn more about the treatment programs provided by EHN Canada, enrol yourself in one of our programs, or refer someone else, please call us at one of the numbers below. Our phone lines are open 24/7—so you can call us anytime.
Online Treatment and Support
If you'd like to learn more about our online treatment and support options, please call us at 1-800-387-6198 or visit onthewagon.ca.
Further Reading About How Specific Nutrients Can Help Addiction Recovery and Recovery Maintenance
Sugar (video)
References
Berk, M., Williams, L. J., Jacka, F. N., O'Neil, A., Pasco, J. A., Moylan, S., … & Maes, M.
(2013). So depression is an inflammatory disease, but where does the inflammation come from?. BMC medicine, 11(1), 200.
Biery, J. R., Williford, J. J., & McMullen, E. A. (1991). Alcohol craving in rehabilitation: assessment of nutrition therapy. Journal of the American Dietetic Association, 91(4), 463-466.
Flink, E. B. (1985). Magnesium deficiency in human subjects—a personal historical perspective. Journal of the American College of Nutrition, 4(1), 17-31.
Hoebel, B. G., Avena, N. M., Bocarsly, M. E., & Rada, P. (2009). Natural addiction: A behavioral and circuit model based on sugar addiction in rats. Journal of Addiction Medicine, 3, 33-41.  
Levey, A. S., Adler, S., Caggiula, A. W., England, B. K., Greene, T., Hunsicker, L. G., … & Teschan, P. E. (1996). Effects of dietary protein restriction on the progression of moderate renal disease in the modification of diet in renal disease study: modification of diet in renal disease study group. Journal of the American Society of Nephrology, 7(12), 2616-2626.
Ottley, C. (2000). Food and mood. Nursing Standard (through 2013), 15(2), 46.
Patterson, E., Wall, R., Fitzgerald, G. F., Ross, R. P., & Stanton, C. (2012). Health implications of high dietary omega-6 polyunsaturated fatty acids. Journal of nutrition and metabolism, 2012.x
The Importance Of Aftercare In Recovery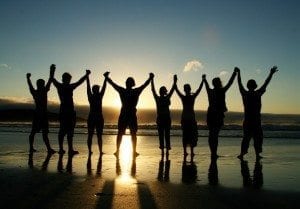 For those suffering from addiction, the consequences can be devastating. People lose their jobs, damage their relationships with friends and family, and face financial hardship. It becomes cyclical; substance abuse creates these personal difficulties and in turn, they can cause stress and trigger the individual to use more frequently. In other words, abusing substances becomes the individuals primary means of coping with life's difficulties. When this happens, the environment becomes so toxic that admission into a residential addiction treatment center may be necessary to give the individual a chance at recovery.   
Residential treatment offers a safe environment to begin to repair the damage caused by addiction.  At this stage, people are very vulnerable and treatment provides a safe place away from triggering situations in which they might relapse. They can focus on healing and recovery. Clients are taught more constructive coping strategies, relapse prevention and grounding techniques. They can then begin to practice and refine these skills without the outside pressure of their environmental stressors. 
While residential treatment is a necessary first step, recovery really consists of using coping, grounding and communication tools in "real life" situations.  Without prior experience practicing these newly acquired tools, the recovering addict is susceptible to return to past behaviours and may relapse.  Therefore, early recovery is a time of transition and one where aftercare support becomes vital to long term behaviour change.   Continuing care is an active way the individual can build on the foundation of recovery that he/she has established in residential treatment. 
There are many support systems available to individuals in early recovery. Aftercare supports can consist of self-help groups such as Alcoholics Anonymous, individual counselling, or outpatient groups run by addiction treatment organizations.  Furthermore, these meetings take place throughout the day and into the evening, making them easier to attend.  Also, with the latest technology trends there a variety of aftercare meetings available online.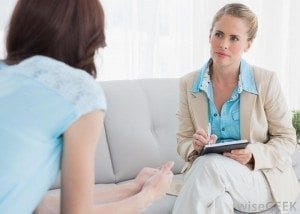 Attending aftercare benefits the participants by giving them the ability to share their experiences using active coping skills in real life situations.  Individuals may receive feedback on how they can improve these skills going forward or receive reinforcement that they are progressing well.  Another benefit is the opportunity for the individual to belong to a community that they can relate to – one that is supportive, but will also hold each other accountable when needed.  For example, aftercare can help individuals come to a realization that they may be on a risky path of returning to their previous behaviours.  These groups also provide members with the opportunity to pass knowledge onto others who are beginning their journey of recovery.  Imparting knowledge and experiences onto newcomers can help reinforce an individual's commitment to abstinence and a life of wellness.
Research has also demonstrated the importance of aftercare.  Studies have found that regular aftercare participation is one of the best predictors of success following treatment.  For example, a long-term follow-up study spanning 40-years, found that those who were able to maintain longer periods of abstinence were attending 20 times as many meetings as those who were not able to maintain abstinence.   Bellwood's own outcome research has demonstrated that 83% of those who engaged in two or more regular aftercare supports were high recovery (continuously abstinent or achieved at least 95% reduction in substance use) at six-months follow-up from residential treatment.
There are many different forms of aftercare, but it is important to remember that attending any form of aftercare is an improvement over leaving the treatment center overconfident. Recovery requires continuous work on the skills learned in treatment and is a lifelong process. As the Chinese philosopher Laozi once said 'a journey of a thousand miles begins with a single step' and each week of successful engagement in support, is a successful step on the road of recovery and lifelong wellness.
Untreated Sobriety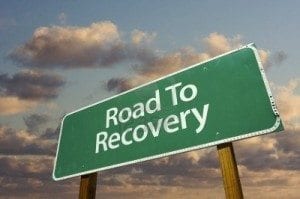 Managing to stop using alcohol or drugs can be a major milestone in the life of someone struggling with an addiction. However, remaining abstinent from substances is only a part of recovery. After quitting, a person can be in a state called "Untreated Sobriety," or as it is often called, "Being A Dry Drunk." This means that while the person is no longer using substances, they still manifest many of the thoughts and behaviors as if they were still in the midst of their addiction. Unable to use drugs or alcohol to cope with their emotions, people with untreated sobriety often feel a sense of anger or resentment due to the fact that they had to give up the one thing that seemingly made them feel better.
Addiction often serves a purpose whether as a coping mechanism, or as a means of escape or avoiding boredom. If the underlying emotional needs are not being addressed, simply removing the substance is not enough. Recovery is not about going back to the way things were before the addiction reared its head. The person has to uncover the reasons for picking up a drink in the first place. Chemical dependency is often a symptom of a larger issue, similar to an iceberg where most of the problems are underneath the surface.
It is also important to consider the psychological ramifications of letting go of a certain way of life or routine.  What happens when we give up or lose something that has been a huge part of our lives for a long time? Something that we believe made us happier? We begin to grieve. Grieving the loss of alcohol or drugs can be as powerful as losing a loved one. If the person does not begin to actively work through this grief to get to the acceptance stage, relapse is a lot more likely. Very often people get stuck in the anger stage asking: "Why me?" or "Why can't I have just one?" This type of thinking is what can precipitate relapse. This is why it is important to ask for help and guidance, learn about the disease of addiction and begin to explore personal reasons for using substances.
Recovery is about progress and many make it through the process to the final stage. They can finally accept the loss and with the help of others, grow through the experience and move on. Others never make it through and remain stuck, feeling angry, bitter and resentful. They may not have used drugs or alcohol for a while, but are hanging on for dear life, "white knuckling it", and screaming in anger, "I HAVE QUIT!" all the while feeling miserable. How long can this go on before drugs and alcohol looks like a good option again?
It is important to note that it is not necessarily the person's fault if they were not able to progress in their recovery. Some people may have underlying mental health issues that have not been addressed. Other times, environmental stressors and triggers may be too overwhelming especially for someone who is early on their path to recovery.  That being said, it is important to be mindful of how recovery is being approached. Recovery is about making changes that go beyond staying sober. It is about feeling good about life and the ability to meet life challenges rather than feeling deprived. Getting to the acceptance stage by quitting AND being in recovery, is what makes life beautiful again.
By: Kim Holmgren, Recovery Counsellor &
Iryna Gavrysh, Research Assistant