End the Impact of Addiction: How You Can Help Your Children Start Their Own Healing
Written By: Nicole Sartore-Babuin, BSW, CDP, Family Programs
Many of us can probably relate to watching the fame of baseball, either live or on television. These days as a busy mom, I find myself racing to the ball fields after work to watch my kids play the all American game. As they come up to bat, I get butterflies in my stomach. Will they hit the ball? Will the ball hit them? What if they strike out? As the parents in the stands cheer, I find myself growing more and more anxious. What if they strike out?
This is a question I would like to focus on. What if they DO strike out?
I look at parenting similar to the game of baseball. Sometimes we get a hit. We run the bases and sometimes we have fans cheering for us. Some days we don't come near to making contact with the ball. We can feel that there are hundred pound weights around our ankles, and the bleachers are empty. Ultimately all any of us can do, is our best.
I am a parent, and I am also a practicing counselor working with families who have been impacted by substance use disorder. I have been working with kids and families for the past twenty two years to help break the cycle and stigma of substance use disorder. Addiction affects all family members, and I often tell families who have a member struggling with addiction, that when they get involved in their own healing process it greatly increases the chance of successful recovery for their loved one. With education and information they can become the "cheering section" that supports and encourages their loved one's recovery, and within those families, it is the youngest, most vulnerable members who can benefit most from this type of intervention.
Children often don't have ways to talk and express conflicting feelings, may internalize their feelings resulting in guilt, anxiety, confusion, anger and depression. By offering a safe and supportive environment where children can learn ways to express uncomfortable feelings, learn a definition of substance use disorder, understand they can't 'catch' it, (like a cold or flu) and most of all that they are not alone we are beginning to break the cycle of addiction.
In Bounce Back our definition of addiction is 'Hooked, Stuck and Trapped'. The goal of the program is to help children develop the skills and resources they will need to meet the emotional challenges they face, and for them to know that there is a safe place they can come or talk, and that it is not their fault.
As parents, it is our job and responsibility to provide children tools they'll need to deal with life's challenges and stressors. When children are living in homes where substance use is an issue, parents can be the stressors. If these children never receive support and the opportunity to learn about the nature of substance use disorder and learn coping strategies, the repercussions can be severs: problems in school, the law, elevated rates of Attention Deficit Hyperactivity Disorder (ADHD) and Oppositional Disorder (DOD), truancy, runaways, as well as increased chance of developing a substance use disorder in their adulthood.
As a parent, if you knew you could greatly decrease the odds of your child having to attend an inpatient treatment for addiction, wouldn't you seek it out? Wouldn't you want him or her to know where to go for help and support if they ever developed a substance use disorder?
Often parents need support too. Early intervention programs like Bounce Back provide the support to help you learn how to help your kids so that as parents- you can be the one cheering them on or better yet, hitting a home run. Through our extensive family addiction programs at Edgewood Health Network we can help families and children recover. Over the next few months I will be writing about the Bounce Back and Family Programs we offer and how they are helping make a difference.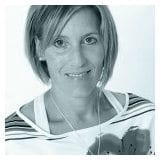 Nicole Sartore-Babuin, BSW, CDP, Family Programs
Nicole Sartore-Babuin completed her Bachelor of Social Work at the University of Victoria and worked as both inpatient and family counselor at the Edgewood Treatment Center in Nanaimo, BC Canada. In 2004 Nicole relocated to the Seattle, where she pioneered Edgewood's children's program Bounce Back. She specializes in working with family members who have been affected by the devastation of addiction and truly believes that everyone deserves a chance to recover.
What to Do When Your Loved One Isn't Ready For Addiction Treatment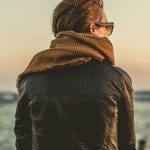 What can you do when you have a family member who won't stop using? Do you feel as if you've tried several approaches but nothing seems to change? You are not alone. Many Canadian families struggle with substance abuse more often than you think. Approximately 1.3 million Canadians still need help with substance abuse. [1]
Unfortunately, addiction is a disease that affects not only the person with the addiction but all those around them. Family members often take on roles and responsibilities that were never theirs to begin with, but feel they have no choice but to act in those roles. Whether you are a mother, father, spouse or sibling, there is a way that you can provide support for your family member, and it starts with your own healing process.
Lana Robson is an Addiction Counsellor who leads the Family Program at Bellwood Health Services and she believes family members can be catalysts for someone struggling with substance abuse. "I always ask family members, 'What do you have control over if you don't have control over your family member? It's yourself.' That's what can potentially start families on the path towards recovery. When a family member begins to change their behaviour, it can prompt a change in the addict's behaviour, too."
Common Reactions of Family Members Living With an Addict
Family members can spend much energy and time managing the addict because that's what they feel they must do in order to help the addict. Loved ones also adapt specific behaviours known as codependency and enabling. Codependency refers to behaviour of a person who's always putting the addict's needs ahead of their own. Lana describes enabling as, "any behaviour that takes responsibility away from someone's lack of responsibility." Some family members may also begin to isolate themselves because it's easier than giving an explanation of what's really going on in their family's life.
Setting Healthy Boundaries
Lana Robson has many family members contact her and tell her they don't know what to do anymore and they need help. She often tells them to start with baby steps. "As family members begin to set boundaries and begin to work on themselves, they begin to feel confident and empowered again in the relationship. Boundaries are about communicating self-worth. It teaches people how to treat us."
Family members need to let a loved one with the addiction experience natural consequences. Lana believes this can only be done when boundaries are communicated along with a plan of action that supports your boundary. "If you're going to set a boundary, you have to be willing to follow through with the consequence (your plan of action).  Otherwise, it no longer makes it a boundary, but instead, simply a threat. Strong, healthy boundaries come from having a good sense of your own self-worth. Many times by setting boundaries, we may actually help our loved one move from a state of denial that they have a problem to contemplating about getting treatment."
Family Resources, Support and Treatment
Several resources and support are available to families who are living with someone who has a substance abuse problem or other behavioural addiction problems that is affecting their families. Al-Anon, Nar-Anon and Gam-Anon are some of the 12-Step Programs available for family members. Each program provides weekly meetings in various locations that are listed on their websites.
Bellwood also provides a four day Family Program every three weeks that offers psycho-education, therapy and resources to family members to help them learn self-care, stress management, relaxation and communication skills. According to Lana, "When people learn that addiction is a disease and learn new coping mechanisms, they're able to better understand and change their life around."
Bellwood wants family members to recognize that, "You didn't cause it. You can't cure it. And you can't control it. It's not your fault." The Family Program aims at creating a safe, confidential and supportive environment for families and friends to express how the addiction has impacted them mentally, emotionally, socially and physically. It also gives family members a chance to look at some of their own behaviours that they've adapted as a result of trying to deal with the chaos that comes with addiction.
Next Steps
"With boundaries, it comes down to this, that you don't support the illness, you support recovery."- Christopher Kennedy Lawford
Talking to someone can make all the difference. If you're concerned that someone you love has an addiction and you're not sure what to do, please give us a call at 1-800-387-6198 to speak to one of our addiction counsellors. Bellwood Health Services offers, one-on-one counselling, intervention training, a Family Program as well as a Family Continuing Care Program.
[1] Pirie, T., & National Treatment Indicators Working Group (2015). National Treatment Indicators Report:2012-2013 Data. Ottawa, Ontario: Canadian Centre on Substance Abuse. (April 2015). Retrieved from https://www.ccsa.ca/Resource%20Library/CCSA-National-Treatment-Indicators-Report-2015-en.pdf