Challenging Those Addiction Symptoms That Can Linger After You Stop Drinking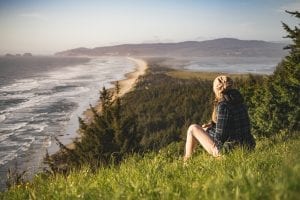 "This is WHO I AM! Why are you trying to change me? I stopped drinking!" Sound familiar? Statements like these are examples of what people might say who've stopped drinking but continue to behave as if they were still drinking or using. You see, becoming sober is just one part of addiction recovery. This behaviour is commonly referred to as untreated sobriety.
It's important to recognize this behaviour because it usually presents itself as anger and resentment. These emotions are triggering for your recovery. The anger and resentment are usually a result of not being able to accept that you can no longer use substances to feel better. In essence, what you may be experiencing is grief over the loss of your drug of choice.
We spoke to Kim Holmgren, Addiction Counsellor at Bellwood Health Services to discuss what "dry drunk syndrome" looks like. Kim Holmgren teaches a session on untreated sobriety every few weeks at Bellwood to clients and has been with Bellwood's clinical team for over three years. Kim Holmgren states, "Although a person may not have used or acted out in years they may still have never had a sober day. So not using or acting out is definitely a part of addiction recovery, but in itself, it is not recovery." Moving from a stage of loss to acceptance can make all the difference of how you feel. If you're having a difficult time accepting the loss of drugs or alcohol, this can keep you stuck in a nasty state of bitterness.
Kim Holmgren shared with us a list of symptoms or some things you might say when you have untreated sobriety:
Low self-esteem
Can't live in the moment.
"I don't like myself."
"What do they think of me?"
"Am I good enough?"
"Nobody understands me."
"You don't get it."
Tomorrow I'll smarten up.
I don't fit in.
Maybe I can control it?
One isn't going to hurt…or is it?
But it is different now.
I feel so much better
I don't feel any better.
I still feel crappy.
"I'll stay off the hard stuff!"
Why does everything always happen to me?
I never get a break.
If they don't trust me, why am I doing this?
It's not going to help if I call someone.
I'm different.
I don't care.
It's MY LIFE!
Kim Holmgren states that all these symptoms or sayings are often said by individuals by people who aren't in recovery too, but the difference is that this type of thinking and behaviour is dangerous for a person who is in recovery. "Those who quit using or acting out and are still angry about it usually wind up living miserable lives and usually make everyone around them feel miserable too. Family members or members from a support group are often the first to notice this behaviour. Some people might argue that their loved one or friend is trying to change who they are despite the obvious. Why pay attention to this? Resentment and anger are one of the worst enemies for a person in recovery! Remember, these individuals are not addicted to the substances. The substances are just a solution. If this behaviour isn't handled properly, it can come back after long periods of sobriety and is usually the first sign of a relapse waiting to happen."
Recovery Vs. Abstinence/ Not Acting Out
What does recovery look like versus untreated sobriety? Kim Holmgren explains, "Recovery involves working on all of the problems and issues that led you to use in the first place. It requires major lifestyle changes and developing a support group system. You need to work on yourself and fix what was broken. Plain abstinence does not do any of the things previously mentioned."
Kim Holmgren does mention in a previous blog post that its not always the person's fault they weren't able to accept and move forward in their recovery. "Sometimes people have underlying mental health illnesses that haven't been addressed yet. Other times, it can be environmental stressors and triggers that are overwhelming for someone who is in early recovery."
Next Steps
According to Kim Holmgren, one of first things you can do to stop this behaviour and move towards acceptance is to get a sponsor, "Get a sponsor and to talk to them. Ask yourself, where are the anger and the resentment coming from? Acceptance is the first step." Kim Holmgren also suggested to look at Dr. Steven Melemis, PhD, MD' five rules of recovery published in his book, I Want To Change My Life: How to Overcome Anxiety, Depression and Addiction:
Change your life. You recover by creating a new life where it is easier to NOT use.
Be completely honest. Addiction requires lying. From this day forward, you have to be completely honest, especially with yourself and your recovery circle. As you get more comfortable, the circle can widen. Honesty is always preferable, except where it may harm others.
Ask for help. That includes doctors, therapists, addiction counsellors and people in recovery. Anywhere that will help your recovery.
Practice self-care. Mind-body relaxation is not an optional part of recovery, it is essential. The practice of self-care during mind-body relaxation translates into self-care in the rest of life.
Don't bend the rules. Don't look for loopholes in your recovery (quick fix). No change is no change.
If you need to speak to someone about the challenges you are facing in your recovery, please call us at 1-800-387-6198. It's important that you start to be honest with yourself and ask for help.
A Healing Path for All: The Importance of a Family Aftercare Program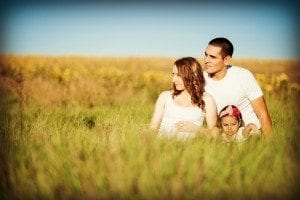 Addiction is a family disease. It doesn't affect just one person in the family; it affects everyone in the family. You've probably heard this statement many times or perhaps you've never thought of addiction in this way. Well, it's very true and although the other family members are not addicted they still experience pain, loss, and turmoil.
Addiction has a way of creating tension and conflict that leads to problems for family members about how to cope with the person's addiction and the effects on the family unit.[1] An American study was conducted on over 25,000 family members of someone with substance use disorder (SUD), matched to family members of someone with diabetes, asthma or a control group of family members where there was no SUD  nor chronic physical illness. The results were that in the year prior to diagnosis of the main patient, family members of those with SUD were more likely to themselves be diagnosed with mental illnesses including depression or trauma than those in the diabetes or asthma groups.[2]
Most people have trauma as a result of living with someone that has an addiction. Dealing with violence, emergencies, police and ambulance situations, verbal or physical abuse, mental abuse, worrying about someone else's life or death all the time without the power to change it, being lied to or being blamed are all experiences that can create distress and leave people emotionally overwhelmed.
What starts off as trying to help your family member who's struggling with drugs or alcohol (because it feels like it's the right thing to do) often ends up becoming a life's mission. Susan Barnes, Addiction Counsellor and Supervisor of Volunteers at Bellwood Health Services agrees, "Family members may not realize it because they are so focused on the addict."  Loved ones dedicate every last breath and strength towards managing the unmanageable. They feel the need to fix everything. Resentments grow, isolation becomes the norm and boundaries become a thing of the past.
Support is Necessary for Family Members Too
Trying to change the behaviour of a person who's been struggling with addiction takes time, support and professional treatment. So why wouldn't it be the same for a family member? Family members take on roles and responsibilities as a way to cope with the chaos that comes with addiction. At Bellwood Health Services, family members are encouraged to attend the Family Program. The Family Program is designed to help family members understand what addiction means and how change is possible; there is a light at the end of the tunnel.
The Family Program is the first step towards recovery for family members. Think of the Family Program as the renovation of a building that holds new skills, education and goals. The Family Aftercare Program is maintenance for that newly renovated building.
Susan Barnes believes it's important for family members to continue to receive support once their loved one has completed an addiction treatment program, "Family members need to heal from the trauma and the after effects of living with the addiction. It's a long term process and it requires all parties to heal first before they are ready to heal the relationship."
Research by the University of Birmingham states that "Good quality social support, in the form of emotional support, good information, and material help, is an invaluable resource for affected family members, supporting their coping efforts and contributing positively to their health."[3] Bellwood's aftercare program is just that according to Susan Barnes, "Family Aftercare has always been an integral part of the Bellwood Treatment Program. Addiction is the disease of the addict which can only be healed by the addict. However, the family can play a significant role by supporting the recovery behaviours and not enabling the addictive patterns. This requires education, a lot of practice and support for the family members before they are able to provide the healing environment."
Providing a Healing Environment
Susan Barnes states that the healing environment has many layers. During family aftercare, loved ones learn facts about addict behaviours and addictions. Family members begin to comprehend how their own participation in the dynamic develops. Essentially, loved ones will learn about what is helpful and not so helpful in recovery.
There is something very powerful and healing that can come from a group of people that share the same experience. The following are some of the reasons why Susan Barnes believes group aftercare for family members works:
Being with people who understand you.
Being able to talk about things they normally hide.
Non-judgemental environment.
Hearing about experiences of others so they can learn from them.
Finding hope and support.
Finding self-esteem and confidence again.
Developing your own voice.
Learning to take care of their emotional needs.
Bellwood Family Aftercare Program
It doesn't matter if you have a loved one in any of Bellwood's substance abuse treatment programs or not, anyone is welcome to attend the Family Aftercare Program. Bellwood's Family Aftercare Program can run up to two years facilitated by an addiction counsellor. Years 3, 4 and 5 are self-facilitated groups as they have much more insight and experience with addiction recovery. Group fees decrease with each year.
Whether it's through a Bellwood family aftercare program or Al-Anon, participating in a continuing support program is important to move forward in your own recovery and to support your loved one.
If you'd like to learn more about this program or are interested in registering for this program, please call us at 1-800-387-6198 or email us.
[1] Copello, A., Templeton, L., Orford, J., Velleman, R., Patel, A., Moore, L.. . Godfrey, C. (2009). The relative efficacy of two levels of a primary care intervention for family members affected by the addiction problem of a close relative: A randomized trial. Addiction, 104(1), 49-58. doi:10.1111/j.1360-0443.2008.02417.x
[2] Copello, A., Templeton, L., & Powell, J. (2010). The impact of addiction on the family: Estimates of prevalence and costs. Drugs: Education, Prevention and Policy, 17(s1), 63-74. doi:10.3109/09687637.2010.514798
[3] Copello, A., Templeton, L., Orford, J., Velleman, R., Patel, A., Moore, L.. . Godfrey, C. (2009). The relative efficacy of two levels of a primary care intervention for family members affected by the addiction problem of a close relative: A randomized trial. Addiction, 104(1), 49-58. doi:10.1111/j.1360-0443.2008.02417.x
After Continuing Care: A New Option to Help You Evolve in Your Long Term Recovery
By: Nelson Sacristan, MA, CSAT, Clinical Manager- EHN Vancouver
Over the years, we have watched our clients successfully complete Continuing Care (formerly aftercare) and set off on the next stage of their journey in recovery. For some, this means stronger commitments in 12 step recovery, while for others it means therapy or a support group. Some folks leave the Continuing Care program and are fine with maintaining their recovery lifestyle using a variety of sources. Others ask us, "What comes next?"
This question was posed to me about a year ago by some of our most committed and motivated clients who were coming to the end of their year in the Continuing Care program at EHN Vancouver. Coincidentally, we were already looking at expanding our services and starting a 'post-Continuing Care' group seemed like the right step, at the right time.
This group, which really has no name but is sometimes referred to as 'second stage' around the office, is quite different from our regular groups:
1. Membership is open to anyone who completed an aftercare program, no matter which treatment program they came from. This includes inpatient, IOP or our family programs.
2. We accept folks who are not affiliated with Edgewood but are in recovery.
3. Our members are steadfast in their commitment to recovery. All clients have abstinence under their belts and are active in working a meaningful recovery.
4. This group is united by its commitment to 'going deeper', their curiousity to learn, and willingness to take risks towards greater intimacy with each other and with the people in their lives.
5. In early recovery, a fear of relapse and being 'sick and tired of feeling sick and tired" is often what motivates compliance and successful abstinence. "What comes next?" is about understanding and growth: How am I perceived by others? What do I need to change to be more real, more authentic? Where does my stuff originate? What am I willing to do to really change, to grow, and to be more fully who I am?
'Second-stage is a process group, which means that it can be as much about the members of the group as it is about what goes on outside the meeting, in the members' lives. We have a structure that includes checking in with each other, being available for issues that arise within the meeting, and applying what is learned to other parts of life. Emphasis is placed on applying the knowledge gained from experiencing intimacy in the group to other meaningful relationships.
EHN Vancouver uses processes and activities which reflect the interests of the group. Some of the topics covered include the similarities between the "The Hero's Journey" and Recovery and Triangulation in Relationships. The philosophy of the group focuses on manifestation. Often what happens in group therapy is a reflection of what a person experiences in their real life. Therefore, what is learned in group can be applied to resolve issues on the outside.
What happens during group therapy is a "microcosm"-  a snapshot of other issues. An analogy using the idea of 'holograms' can help explain the process. Holograms, from the Greek "whole message" are images of an object burned onto photographic plates. A hologram uses lasers set in an array that can capture the 3 dimensions of the object. When you look at  a hologram, you can see how similar the view the dimensionality of the original object is in 3 dimensions. When a hologram breaks, each piece reflects the whole image of the hologram! Similarly, the group interaction is a piece, a 'reflection' of what the member brings to the group from the outside.
Along with recovery and curiosity, members of the group share a willingness to introspect, to be willing to sit with feedback and the desire to be accountable, knowing that accountability is the check on behavior and a mirror to how we make choices in life.
Are you looking for a new way to support your long-term recovery? This post continuing care group may be right for you. It takes place on Thursday mornings from 10AM to noon at our Vancouver office. Contact me – Nelson Sacristan, Clinical Manager – at 604-734-1100 for more details about registration.
Nelson Sacristan, MA, CSAT, Clinical Manager of EHN Vancouver holds a Master's Degree in Counselling Psychology as well as certification in substance abuse counseling. He has been working in the addictions field for 20 years. Nelson sees his role as helping our clients and their families to understand the nature of addictions, and to facilitate discovery of their inner strengths and integrity. As a Certified Sex Addiction Therapist, he is also available to help men and women struggling with compulsive sexual behaviours
5 Reasons Why You Need Continuing Care After You've Completed a Drug Rehab Program
Congratulations on completing your addiction treatment program! You have an opportunity to start fresh at a new life. Your therapist recommends you enroll in a continuing care program, but you thought you were finished with therapy. Perhaps, you're wondering what is continuing care and why is it important after treatment? You are not alone.
Many of our clients experience the same sense of gratitude and peace after they've completed a residential addiction treatment program, which is a great start, but it's a different world out there now. You may have started to change your behaviour, but the rest of the world has remained the same since you've been gone. For some people, it can be daunting and overwhelming to realize that perhaps you've hurt people and caused some strain in your work relationships as a result of your addiction. It's important that you continue to work on your newly acquired life skills and use the coping tools you learned in treatment to help you work through these challenges. Having the proper support network can also be a positive influence and reminder of why you are in recovery and how to use those new life skills to stay sober.
As part of the Continuing Care Plan at Edgewood Health Network, group therapy, online aftercare, sober living houses and outpatient services are the many ways people can experience continuing care. The strength of continuing care comes strongly from participating in group therapy. This can help you work through and develop a plan on how to handle real, high-risk situations so that you stay on your recovery path. We sat down with one of our addiction counsellor's from EHN's Bellwood Health Services, Susan Barnes, who is a part of the Continuing Care Program, to get a better understanding on what it looks like and the benefits it can offer to people who have completed a residential treatment program.
According to Susan, "continuing care is crucial in maintaining sobriety.  In treatment, people gain awareness, perspective, knowledge, raise their self-esteem, sense of self-worth and efficacy.  However, once back in their familiar surroundings with the same stressors as before – lacking the constant support of the treatment team and co-clients as well as the structure to their daily life that inpatient treatment provides, the gains could easily slip and people often find themselves back in the same old way of thinking."
With the help of Susan Barnes, we developed a list of five reasons why you need continuing care after completing an addiction residential treatment program:
1. Support: A continuing care program can provide you with a safe and supportive environment to discuss the challenges and benefits of being in recovery in a non-judgmental setting because the people listening to you are in recovery themselves.
2. Hope: Continuing care is an encouraging maintenance strategy that can give you the hope and motivation to keep going and stay positive when times get tough. Listening to other people's stories can be a positive experience for you and a reminder of why you chose recovery in the first place.
3. Accountability: For many people, continuing care can be seen as a step down program from their previous structured schedule they followed while in treatment. It's a transition from treatment to everyday living that will help you stay successful in your recovery. It provides you with a support network that keeps you accountable and honest with yourself. At the Edgewood Health Network, the Continuing Care Program has an addiction counselor and other people who are in recovery meet weekly for group therapy and random drug testing. The dynamics of the group setting is what keeps people inspired, honest and self-aware of how you feel and how you're coping with life's daily challenges. These are people that will also call you on your bluff and tell you like it is when they think you are being dishonest. Your sober friends can provide insight and help you understand the behavioural patterns that are red-flags for slip- ups.
4. Increase in Self-Efficacy: Participating in a regular continuing care program will give you the confidence and a stronger sense of commitment to remain sober and practice a healthier lifestyle. When you witness other people in recovery cope successfully in difficult situations, it gives you the courage and self-assurance to believe that you too can stay strong. Every week when you go back to meet with your group, you're acknowledging how much you've accomplished, how much stronger you are becoming in your recovery and how much more determination you have to quickly recover from any setbacks you encounter.
5. Tools & Strategies for High-Risk Situations: Understanding your behavioural patterns to help you make better choices was something you learned while in treatment, but will be practiced more so in continuing care. Continuing care teaches you how to identify and handle situations to prevent you from relapsing. Divorce, health problems, and work-related issues can all be triggers for stress, mood swings, and fatigue.  Having a healthy and thorough plan on how to manage those triggers will help you to be mindful of your emotions and feel prepared for the future.
Sources:
https://psychology.about.com/od/theoriesofpersonality/a/self_efficacy.htm
The Importance Of Aftercare In Recovery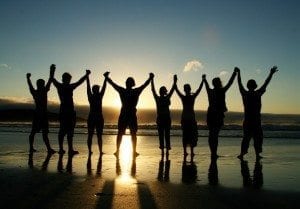 For those suffering from addiction, the consequences can be devastating. People lose their jobs, damage their relationships with friends and family, and face financial hardship. It becomes cyclical; substance abuse creates these personal difficulties and in turn, they can cause stress and trigger the individual to use more frequently. In other words, abusing substances becomes the individuals primary means of coping with life's difficulties. When this happens, the environment becomes so toxic that admission into a residential addiction treatment center may be necessary to give the individual a chance at recovery.   
Residential treatment offers a safe environment to begin to repair the damage caused by addiction.  At this stage, people are very vulnerable and treatment provides a safe place away from triggering situations in which they might relapse. They can focus on healing and recovery. Clients are taught more constructive coping strategies, relapse prevention and grounding techniques. They can then begin to practice and refine these skills without the outside pressure of their environmental stressors. 
While residential treatment is a necessary first step, recovery really consists of using coping, grounding and communication tools in "real life" situations.  Without prior experience practicing these newly acquired tools, the recovering addict is susceptible to return to past behaviours and may relapse.  Therefore, early recovery is a time of transition and one where aftercare support becomes vital to long term behaviour change.   Continuing care is an active way the individual can build on the foundation of recovery that he/she has established in residential treatment. 
There are many support systems available to individuals in early recovery. Aftercare supports can consist of self-help groups such as Alcoholics Anonymous, individual counselling, or outpatient groups run by addiction treatment organizations.  Furthermore, these meetings take place throughout the day and into the evening, making them easier to attend.  Also, with the latest technology trends there a variety of aftercare meetings available online.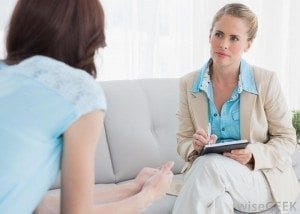 Attending aftercare benefits the participants by giving them the ability to share their experiences using active coping skills in real life situations.  Individuals may receive feedback on how they can improve these skills going forward or receive reinforcement that they are progressing well.  Another benefit is the opportunity for the individual to belong to a community that they can relate to – one that is supportive, but will also hold each other accountable when needed.  For example, aftercare can help individuals come to a realization that they may be on a risky path of returning to their previous behaviours.  These groups also provide members with the opportunity to pass knowledge onto others who are beginning their journey of recovery.  Imparting knowledge and experiences onto newcomers can help reinforce an individual's commitment to abstinence and a life of wellness.
Research has also demonstrated the importance of aftercare.  Studies have found that regular aftercare participation is one of the best predictors of success following treatment.  For example, a long-term follow-up study spanning 40-years, found that those who were able to maintain longer periods of abstinence were attending 20 times as many meetings as those who were not able to maintain abstinence.   Bellwood's own outcome research has demonstrated that 83% of those who engaged in two or more regular aftercare supports were high recovery (continuously abstinent or achieved at least 95% reduction in substance use) at six-months follow-up from residential treatment.
There are many different forms of aftercare, but it is important to remember that attending any form of aftercare is an improvement over leaving the treatment center overconfident. Recovery requires continuous work on the skills learned in treatment and is a lifelong process. As the Chinese philosopher Laozi once said 'a journey of a thousand miles begins with a single step' and each week of successful engagement in support, is a successful step on the road of recovery and lifelong wellness.
Understanding Emotional Eating
We all deal with our emotions in different ways. One may seek refuge in a friend, while others may withdraw and seek solitude. Some people turn to food as a source of comfort and pleasure. This scenario is not typically ruled by physical hunger, but rather an emotional hunger that is satisfied by specific foods, such as potato chips, ice cream or chocolate. Most comfort foods have something in common; they contain sugar, fat and/or sodium. It may be difficult to control how much we eat during these times, as 'comfort foods' elicit a calming feeling and ultimately improve our mood – fueling us to continue eating. We have all engaged in this behaviour on occasion in the past, but at what point does this behaviour become problematic?  When one eats to create a feeling, or to manage emotions regardless of hunger levels, this creates an unhealthy relationship with food.
Food in the Reward System
Food, music and sex are stimuli that naturally release dopamine, initiating the reward center in our brain, which deem them as rewarding and worth repeating. Dopamine, the neurotransmitter commonly known as the 'pleasure molecule' is increased in our brain nerve endings and creates feelings of happiness and pleasure. While food does not affect dopamine levels to the degree that addictive substances such as drugs and alcohol do, it triggers the brain to repeat the rewarding behaviour, in this case – eating. Refined foods that are heavily processed are often higher in sugar and sodium, and these are broken down and absorbed into our bloodstream quickly, giving the brain a sudden rise in dopamine levels. These refined foods are more likely to stimulate dopamine levels, versus foods that our body has to work harder to process – such as complex carbohydrates or protein including whole grains or meat.
Food is much more than just a source of energy for our bodies. It is an integral component of sustaining life. However through habit and our own experiences, we have learned that we can manipulate how we feel by choosing certain foods. For some, this can become an all-consuming behaviour in ones' life.
Emotional Hunger vs. Physical Hunger
Food is commonly a source of stress relief for many. People may indulge in food cravings in hopes of easing stress and anguish, or to feel happy. However, many who find themselves in these scenarios are left with feelings of regret or guilt.
How do we differentiate between emotional hunger versus physical hunger? There are many differences that can help identify whether food may improve or harm the situation.
Physical hunger is a biological signal indicating a need for food to provide our body with energy. Physical hunger is gradual, whereas emotional hunger is sudden. Emotional hunger is usually urgent, and often involves very specific foods, which are often unhealthy. However physical hunger can be delayed or addressed at a later time, and we are open to more choices in what will be satisfying.
Often emotional eating leaves one unsatisfied, which encourages more food in order to feel content. Whereas in physical hunger, our body registers food consumed and we feel satiated. It is common to experience feelings of guilt over the food choices made when emotional eating, while still feelings of stress remain unresolved.
Structured Eating
Structure is an integral part of addiction recovery, and this practice is applicable to practicing healthy eating as well. It is common to eat sporadically and consume unbalanced meals when eating to fulfill feelings. These maladaptive behaviours can impact the way our brain responds to foods, which affect ones mental and physical health.
So what does balanced and structured eating look like? While there is no 'right' way of healthy eating, there are many principles that we can practice that allow us to enjoy food in moderation.
1. Balance
Balancing each meal with a good source of grain/starch, protein and vegetable/fruit allow us to get the necessary nutrients from our food. Most 'comfort' meals are high in carbohydrates and fat, but often lack fiber or protein. Each macronutrient has its role within our body.
Carbohydrates provide us with immediate energy, and also supply us with many vitamins and minerals.
Protein helps our body repair damage and produces certain neurotransmitters.
Polyunsaturated fats play a role in heart health, cognition as well as producing feelings of fullness and satiety. These are a few examples of the importance of including balanced meals in overall health.
2. Timing and Eating
While balanced meals are important, another component of structured eating is timing. Abstaining from food for long periods of time can trigger negative feelings such as anxiety, irritability and fatigue. Small snacks are beneficial, as they allow us to refuel our body before the onset of those negative symptoms. It can also deter us from impulsive eating or acting on food cravings, as we feel satisfied and full. Three meals and three snacks a day provide us with long lasting energy throughout the day, and promote optimism, concentration and alertness. Establishing structure in one's meal plan is beneficial in creating a healthy relationship with food, as well as improving one's overall mental and physical health.
3. Habit & Learned Behaviours
While practicing balance and moderation are an important part of breaking the cycle of emotional eating, there are other components that lead one to rely on external sources of pleasure in times of need. Habit and learned behaviours also factor into how we utilize food during these periods. Identifying triggers can help to determine the underlying cause of stress. Boredom, stress and loneliness are often prime times when food can be an outlet for distracting one from these negative emotions.
Being able to recognize these triggers and time frames in the moment can help us make healthier choices including balance and moderation, seeking support and utilizing healthy coping mechanisms.

How to Break the Cycle of Emotional Eating
If you would like to learn more about emotional eating, or you need help, talk to your family doctor who can refer you to a nutritionist/ dietitian.  Here are some places, you can visit too:
If you or someone you know is struggling with overeating, please call Bellwood to speak to one of our counsellors to get help: 1-800-387-6198
Giving Back to Others: One of the Greatest Gifts in Addiction Recovery
At Bellwood Health Services, we have a group of volunteers who assist our team of clinicians and our clients 7 days a week. Their acts of kindness and selflessness portray what it truly means "to give back to others". Some of the Bellwood Volunteers have been through addiction treatment themselves and are in recovery. So, the question is, "Why is it important to our Volunteers and others in recovery to give back?"
Why Give Back?
"For it is in giving that we receive." ― St. Francis of Assisi
Recovery from drugs alcohol or other behavioural addictions is a process not a life experience. As one continues on a path of sobriety, it becomes easier to realize and open ourselves to healthier and better decisions. One can find inner peace much better and has a better sense of gratitude for where they are now because of who helped them and because of their own courage to change their life around.
Gratitude is a part of recovery. It's the feeling of being thankful for having received something. In recovery, one is grateful for having received the tools and knowledge from rehab or a support group to stay sober. Helping others is an important component of recovery in aftercare.
Helping people because someone helped you is a way of saying thank you. It helps you stay focused on the road of recovery and stay connected with others. Helping and sharing your own experiences with others can be reasons that someone finally discovers peace in their life or experience some relief from an awful day they may be having.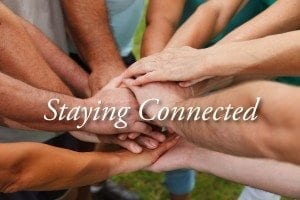 Many of the Bellwood Volunteers had mentioned the following as some of the reasons why they volunteer at Bellwood Health Services:
They are grateful and want to give back

Helping others helps their recovery

It is inspirational and gives them hope
The Benefits of Giving Back for YOU
Studies show that individuals in recovery that continue to help others find sobriety are more likely to stay abstinent than those who do not help others.
Other benefits of giving back:
Improves self-esteem and self confidence

Feel more empowered in your recovery

Improves your resilience against mental illnesses, such as depression

Helps improve your community

Find more purpose and meaning in your life

Stay connected and not isolate

Develop new skills

Gain a better perspective of what life is like now in recovery, what's really important to you and the benefits of living clean.
What you can do to give back:
Work on yourself: May seem selfish or quite opposite of what I have been saying but you must ensure that you are not neglecting your needs so that you are able to physically, psychologically, and spiritually "give back" selflessly.

When you are ready, become someone's sponsor – a guide through someone's recovery process. It's a selfless service that can be offered to another individual who needs help learning how to live a healthier life without addiction.

Volunteer your Time: In a Canadian study, 85% of Ontario volunteers rated their health as "good" compared to 79% of non-volunteers. More research is showing that the good feelings you experience when helping others may be just as important to your health as exercise and a healthy diet. Bellwood always has volunteer opportunities at our treatment facility in various roles. Click on this link to learn more about these volunteer opportunities.

Donating to a charity or good cause.
These are just some examples of what you can do to give back. Start with small acts of generosity if you are not ready to make bigger commitments. You may offer to make coffee at your next 12-step meeting or extend your seat the next time you see a parent with a child on the TTC. The opportunities are endless when it comes to carrying out compassionate deeds.

"It's been a privilege to have served you." – Dr. Gordon Bell, Founder of Bellwood Health Services
References
https://www.choosehelp.com/topics/drug-rehab/the-importance-of-rehab-aftercare
https://www.psychologytoday.com/blog/here-there-and-everywhere/201212/25-quotes-giving
https://hr.buffalo.edu/files/phatfile/Reasons_To_Give_Back.pdf

https://journaltimes.com/lifestyles/relationships-and-special-occasions/reborn-from-from-addiction-to-recovery-giving-back-to-others/article_217964ae-a572-11e3-b244-001a4bcf887a.html

5 Tips to Help You Survive the Holidays in Early Recovery
The holidays can be a stressful season for many of us, especially when old family traditions still exist and you have started to develop new and healthier ones.  It can be difficult for family members or friends to understand that you can't join the family for Christmas dinner this year because it raises bad memories or that being near alcohol is just too triggering for you at this point in your recovery.
Early recovery from alcohol or drug addiction can be very challenging.  Yet, with the right tools and support, you can stay sober and prevent relapse from overriding all the great progress you made during rehab.
So whether you are or are not attending a Christmas celebration(s), here are Bellwood's 5 tips to help you survive the holidays in early recovery:
Stay connected.  It can get busy around the holidays with all the shopping, Christmas potlucks and holiday parties.  Yet, it's still important to continue practicing the recovery skills you learned in treatment to ensure you continue on your road to a healthier and happier lifestyle.  Whether it means going through Bellwood's Aftercare Program or attending your 12-step meetings- make sure you don't miss a meeting!  Plan ahead!  If you know you are going to be out-of-town, do some research and jot down the addresses of local 12-step meetings in your vacation destination.  Crises happen- even during the holidays and it's important to have the support and reassurance of your fellow brothers and sisters.
Avoid situations where the dangers of abusing drugs or alcohol may occur.  If you know that a company Christmas celebration will have alcohol and it is too triggering to be around- than do not attend or go with someone who is supportive of your recovery.  Avoid and steer clear of places and old "friends" that made you use.
Eat and snack on time to avoid those mood swings because they can be triggers for relapse.  Pay attention to your basic needs such as your hunger.  As Margaret Fieldhouse, our nutritionist, at Bellwood Health Services, would say, "Eat your 3 snacks and 3 meals a day.  Make sure you eat your protein and be mindful of your sugar intake!"  Bring healthy snacks with you on long trips and plan your meals ahead.
Get proper rest and exercise.  Ensure you are getting enough sleep so that you have the energy and right attitude to get you through the day. Plus, exercising on a regular basis can help you sleep better and feel better too when you are experiencing anxiety or stress.
Acknowledge when you need help.  Reach out to your sponsor or give Bellwood a call to help you get through the challenge that you are facing.  Early recovery from addiction is not the same for everyone.  Listen to the red flags and get the support that you need.
Remember: Don't get…
Hungry
Angry
Lonely
Tired
Carbohydrates: The Simple and Complex Truth
Written by: Natalie Tilluckdharry
According to Health Canada, 'carbohydrates are the body's most important source of energy'. However, it is one of the most widely criticized nutrients in food. Following the influx of popularized 'low carb' diets in the 1990's, carbohydrates have taken the blame for obesity and have since held a negative connotation in the minds of many. In addiction and recovery, carbohydrates play a role in energy levels, anxiety, fatigue and cravings. Certain carbohydrates can help to improve these symptoms in those recovering from drugs, alcohol and food addiction.
The Basics of Carbohydrates
Carbohydrates are one of three macronutrients our body relies on to produce energy. It is our body's primary source of energy, as carbohydrates are broken down into glucose. Our body runs on glucose, which is converted in the mitochondria to usable energy called ATP.
However, not all carbohydrates are created equally. They are comprised of two groups: simple and complex carbohydrates.
Simple Carbohydrates
Sugar
Honey
Syrup
Juice
Milk
Chocolate, candy, soda etc.
Simple carbohydrates are broken down and absorbed quickly. Most of these products are refined, and limited in vitamins, minerals or fibre. The enzymes in our body easily digest them, and can trigger a spike in insulin, creating a 'sugar crash'. Simple carbohydrates begin to break down into smaller components as they enter our mouth, with the help of enzymes in our saliva. Some of the glucose from these simple carbohydrates is absorbed sublingually (beneath the tongue) and our blood glucose levels begin to rise. The body further breaks down the simple carbohydrates in the stomach, and the remaining glucose is absorbed within the small intestines into the bloodstream, raising blood glucose levels. This creates a burst in energy levels, which is short lived. The body reacts to this sudden rise in blood glucose by signalling the pancreas to secrete insulin – a hormone that regulates the concentration of glucose in the bloodstream. As insulin is released, it initiates glucose uptake, creating a sudden drop in blood glucose. This 'sugar crash' has a major effect on our physical and mental state.
Effects of Simple Carbohydrates
The swift changes in blood glucose cause feelings of highs and lows from jitteriness and excitability to anxiety, fatigue and mood swings. This is a concern for those in recovery from drugs and alcohol. In early recovery, when symptoms of low mood and anxiety are prevalent, foods rich in simple carbohydrates can amplify these feelings. Also, many people afflicted with addiction also suffer with concurrent mental health disorders including depression, anxiety and sleep disorders. While foods high in simple carbohydrates are often sought out for comfort or to satisfy sugar cravings, too much can create negative consequences in ones' recovery by altering mood and emotions. So should addicts avoid simple carbohydrates altogether? Not at all. Indulging in these foods is part of healthy eating when used in moderation as part of a balanced diet.
Complex Carbohydrates
Rice

Pasta

Breads

Cereals (bran, oats, etc.)

Starches (i.e. potatoes)

Fruits

Vegetables
Complex carbohydrates are rich in vitamins, minerals and fibre. Fibre, which is not digested or absorbed by our body, slows down the rate of absorption of glucose and does not create the highs and lows as mentioned above. As glucose is slowly absorbed in the small intestines, the demand on the pancreas to secrete large amounts of insulin is less significant. This creates a slow and steady rise in blood glucose without the 'crash', and provides long lasting energy. Fibre also helps reduce risk of heart disease, elevated cholesterol, and improves gastrointestinal health, which is often compromised in many addicts. Grain products that are refined during the manufacturing process such as white rice and pasta lose the outer layer of the grain, which contains much of its nutritional value. However most products are now fortified, meaning foods are enriched with extra micronutrients. Although there is a difference in quality of white versus whole grain products, they both offer various health benefits and importance in our diet. Health Canada recommends making half of daily grain products as 'whole grain'.
Effects of Complex Carbohydrates
Various vitamins and minerals are found in complex carbohydrates. For example, B vitamins are found in grain products, fruits and vegetables. B vitamins function in the production of energy, the central nervous system and synthesis of neurotransmitters. We require certain amounts of these vitamins in order for our body to carry out these essential roles. During the addiction, when drugs and alcohol are abused, healthy eating is often not practised. Many addicts consume a diet low in complex carbohydrates such as fruits and vegetables, creating inadequate levels of these vitamins – also known as insufficiencies. This affects the numerous roles that these vitamins perform, causing serious damage affecting the nervous system and cognition. In recovery from addiction, complex carbohydrates help to stabilize energy levels, restore vitamin and mineral functions within the body and reverse the damage incurred from the effects of the addictive substance.
Carbohydrates, like all foods have a place in healthy eating. The simple negative association that has been developed with this entire group of food means we deprive ourselves of the many health benefits they offer. Canada's Food Guide for Healthy Eating recommends that adults consume 7-10 servings of fruits and vegetables per day, in addition to 6-8 servings of grains a day. These amounts help us meet our needs for vitamins, minerals and nutrients and contribute to your overall health and vitality (Health Canada, 2011). In recovery, choosing the right foods can help our bodies heal and continue to live a sober life.
For more information on recommendations for grains, fruits and vegetables, go to Health Canada's Healthy Food Guide for Eating:
https://www.hc-sc.gc.ca/fn-an/food-guide-aliment/index-eng.php
In the next article, we will explore how carbohydrates influence emotional eating and why food can become an addiction.
Self-Compassion and Psychological Well-Being: Applying Self-Compassion Principles to Well-Being
Written By: Barak Raz
Our post-modern, technologically advanced, individualistic, wealthy, progressive and competition-driven society appears to have lessened our capacity to be compassion-ate with others and ourselves. Numerous mediating factors might contribute to this situation, including compromised traditional, social, communal and cultural ties, ur-banization and emigration trends, economics, globalization, politics and neo-liberal market pressures. Current studies in health, psycho-social and psychiatric domains further echo alarming client reports of growing sense of alienation, lack of support, dissatisfaction and lower sense of happiness, which may further have direct and indi-rect impact on the well-being of adults, children and families . It is in this context, that self-compassion is gaining momentum as an emerging and meaningful field of psy-chology with wide range application potential.
The concept of self-compassion has roots in ancient philosophies, ideologies and cultures, and occupies important aspects of many religions. However, it is only re-cently that self-compassion has been researched in more formalized settings. More-over, although relatively new to psychology, self-compassion concept is surprisingly fitting with several psychotherapeutic approaches such as cognitive, positive, human-istic, present and strength focused schools of thought. In general, self-compassion refers to the way we relate and treat ourselves. More specifically, it involves feelings of caring and self-directed kindness in the face of personal, interpersonal and contextual suffering and involves the recognition that one's perceived suffering, failures and inadequacies are part of the human condition . Furthermore, research on the applicability and effectiveness of self-compassion is showing great promise in such areas as stress reduction, anxiety, depression, quality of life, self-esteem, intrinsic motivation in the classroom, emotional intelligence, emotional maturity and improved psychological well-being . Research has been demonstrating that treating ourselves in self-compassionate ways might be of outmost importance to our sense of psychological well-being, in the context of academic, occupational, health and personal domains.
To further understand self-compassion, it would be useful to expand discussion on suffering. According to studies in this area, suffering can be experienced in response to an event, a situation, an emotional response, a psychological state, spiritual alien-ation, or a physical response to illness or pain . Suffering manifests as a pattern of decreased self-care and ability to relate to others, and diminished autonomy. Where self-compassion by comparison, manifests as a pattern of increased self-care capacity, compassion, empathy for others, increased relatedness and sense of community, autonomy, efficacy, independence and healthier sense of self in the face of suffering. One great example of the use of compassion in the face of suffering is described by Dr. Frankl, a holocaust survivor and psychiatrist :
"We who lived in concentration camps can remember the men who walked through the huts comforting others, giving away their last piece of bread. They may have been few in number, but they offer sufficient proof that everything can be taken from a man but one thing: the last of the human freedoms – to choose one's attitude in any given set of circumstances, to choose one's own way."
Furthermore, research has identified several important aspects of self-compassion including, self-kindness, non-critical self-judgment, communal sense of humanity, i.e. a sense of belonging and ability to show empathy to others, social connectedness versus isolation, and mindfulness versus identification. It is also worth noting that self-compassion and empathy for others have been identified as powerful contribu-tors to well-being in that they add to our sense of security and attachment to our her-itage, as well as attachment to our social, cultural and spiritual spheres . In addition, personal characteristics such as sociability and extraversion/introversion, to name a few, as well as cultural values, such as individualistic versus collectivistic values, might also impact our sense of well-being.
It is interesting to note that these self-compassion aspects appear to be consistent with research findings on psychological well-being components. More specifically, although this subject matter is recognized as complex, research suggests that in general, psychological well-being includes subjective, social, and psychological di-mensions as well as health-promoting attitudes and behaviours. Factors that have been found to correlate with psychological well-being include self-acceptance, mean-ingful ties to others, a sense of autonomy in thought and action, the ability to manage complex environments to suit personal needs and values, the pursuit of meaningful goals and a sense of purpose in life and continued growth and development as a person . These similarities may further support our recognition of the potential value and strength of self-compassion approach.
Equally important is the fact that the positive effects of self-compassion appear to impact physiological well-being. For example, studies looking at meditation and self-control techniques aimed at fostering an attitude of self-compassion, have demon-strated to strengthen neuro-physiological and immune systems .
Following this brief introduction and discussion of self-compassion and its overlapping consistency with psychological well-being, we can now look at several strategies aimed at applying self-compassion to everyday life, whereby leading to an increase in our capacity for self-compassion and further contributing to a healthy sense of psy-chological well-being.
Think of compassionate people from your past and present, such as your parents, special family members, friends, teachers and positive role models and focus on the meaningfully encouraging messages and exchanges with them. Then, notice the warm and soothing feelings you get in relation to them and yourself. This can also be used as a great grounding tool, i.e. an anxiety management tool that grounds you to the present time in a safe way, when faced with an upsetting feeling, thought or situation.
Decide to become your own best friend and apply the support skills you use with others to yourself, when facing challenges. You can use a variety of means to ac-complish this, such as reflective, imagery, written or verbal approaches. For ex-ample, choose to take a loving, warm, kind and understanding approach to self. Learn to honour and respect your needs and wishes by consciously thinking and taking care of them. You could also consider using imagery, where you imagine your inner self in a warm and compassionate manner. This approach can be ex-panded to the use of journaling and/ or writing a reflective letter to yourself, which are typical tools encouraged in therapy.
Reach out and get involved emotionally, socially and/ or spiritually with your community. It will help you feel a sense of belonging and connectedness beyond yourself and allow you to practice empathy with others. In addition, it will help put personal suffering in perspective. For example, you might experience a wide range of negative feelings in regards to a difficult work, relational or family situa-tion. Being involved in some community engagements, such as charity work with the less fortunate, might help put your own struggles in a different light. For in-stance, consider the following self-discussion in a hypothetical and yet common case of dealing with career expectations. "My feelings are hurt and I feel frustrat-ed as a result of feeling I have not lived up to my full potential and feel that others have not been supportive of my career ambitions. However, it is also true that I have managed to do relatively well when I consider the career barriers of…."
Lastly, given our discussion, consider the following clinical vignette. Imagine seeing a client or hearing a friend express the following belief: "he or she will not love me be-cause I am no good". A cognitive therapist may look at the negative self-value and self-assumption of being no good and un-lovable; confront the imbedded negative self-expectation that another could not love him/her; or discuss the low self-efficacy perception that one is incapable of being good or loved. How would you approach this from a self-compassion perspective?
In conclusion, the use of self-compassion concept to improve psychological well-being in the face of suffering and modern day pressures appears to offer significant value. Self-compassion refers to the manner in which we relate and treat ourselves in the face of suffering, and research is showing promise in applying self compassion to the treatment of various mental health and everyday challenges, including stress, self esteem, depression, anxiety, emotional maturity and sense of well-being. In addition, self-compassion appears consistent with positive and cognitive based psychological schools of thoughts, as well as with findings on important well-being components. This article further presents several self-help strategies using the concept of self-compassion to everyday life challenges, which are aimed at increasing our inherent capacity for self-compassion and sense of psychological well-being.
References
Timimi S. (2010). The McDonaldization of Childhood: Children's Mental Health in Neo-liberal Market Cultures. Transcultural Psychiatry Nov. 2010 47: 686
Neff, K. D. (2003a). Development and validation of a scale to measure self compassion. Self and Identity, 2, 223-250.
Neff, K. D. (2003b). Self-compassion: An alternative conceptualization of a healthy attitude toward oneself. Self and Identity, 2, 85-102.
Raes F, Pommier E, Neff KD & Van Gucht D. (2011). Construction and factorial validation of a short form of the Self-Compassion Scale. Clin Psychol Psychother. May-Jun;18(3):250-5. Epub 2010 Jun 8 University of Leuven, Belgium.
Kathryn B, Michael S, & Linda EC. (2010). Exploring Self-compassion and Empathy in the Context of Mindfulness-based Stress Reduction (MBSR). Department of Psychosocial Resources, Tom Baker Cancer Centre, Alberta, Canada and De-partment of Oncology, University of Calgary, Alberta, Canada Stress and Health.
Neff KD. (2009). The Role of Self-Compassion in Development: A Healthier Way to Relate to One self. Hum Dev. June; 52(4): 211–214.
Van Dam NT, Sheppard SC, Forsyth JP & Earleywine M. (2010). Self-compassion is a better predictor than mindfulness of symptom severity and quality of life in mixed anxiety and depression. J Anxiety Disord. 2011 Jan;25(1):123-30. Source: Department of Psychology, University at Albany, SUNY, Albany, NY 12222, United States.
Reyes DM, RN, MS, ANP-BC (2011). Self-Compassion: A Concept Analysis J Holist Nurs. Oct 24, 2011.
Viktor E. Frankl (1959, 1962, 1984, 1992). Man's search for meaning. Beacon Press Books. Boston, Massachusetts, USA.
Wei M, Yu-Hsin K, Liao, Ku TY & Shaffer PA. (2011). Attachment, Self-Compassion, Empathy, and Subjective Well-Being Among College Students and Community Adults. Journal of Personality.
Ryff, C., & Keyes, C. (1995). The structure of psychological well-being revisit-ed. Journal of Personality and Social Psychology, 69, 719–727.
Shapiro D.H. & Walsh R.N. Shapiso, D.H. (1984). Meditation, Classic and Contemporary Perspectives. Aldin Publishing Company. NY. USA. pg. 84-300.
Lutz A, Brefczynski-Lewis J, Johnstone T, and Davidson RJ. (2008). Regula-tion of the theme neural circuitry of emotion by compassion meditation: effects of the meditative expertise. Public Library of Science. 3: 1-5.
The Power of Protein in Addiction Recovery – Part 2
The foods we eat play a powerful role in the way we think, act, and feel. For example, foods high in refined sugar can cause a burst of energy followed by a crash. Or a large meal high in carbohydrates can make you feel tired and relaxed. Fasting or abstaining from food for long periods can create changes in your mood and energy levels, causing irritability and even depressive symptoms. These choices influence one key area that not only controls our feelings but also our entire body – the brain.
Protein and Neurotransmitters
Neurotransmitters are the brain chemicals that send information to the rest of our body. Different neurotransmitters produce different effects. Some make us feel happy and energized, while others make us feel calm and optimistic.
When we ingest proteins, they are broken down into amino acids during the process of digestion. These amino acids help the neurons in our brain manufacture neurotransmitters that make us feel the way we do. Tyrosine and tryptophan are two of the main amino acids, which respectively support the production of dopamine and serotonin.
Tyrosine and Dopamine in Addiction
Dopamine is often called the 'pleasure molecule', and is associated with the reward center of the brain. Many natural activities such as eating and sex trigger the release of dopamine, creating that 'pleasurable' feeling. Our brain registers that activity as a reward, and something we want to do again as it was enjoyable – a reward motivated behaviour.
Drugs, alcohol, sex, gambling and even food work in this same reward system, however to a greater effect. They over stimulate the production of dopamine, flooding the brain with its release, and causing a high. This feeling of euphoria is one that cannot be obtained with natural dopamine releasing activities. Once the addictive substance is no longer present, studies show that during withdrawal these levels of dopamine diminish. This often creates a yearning to go back to the behaviour that produced the high, and is in part what fuels drug seeking behaviour.
Tyrosine is an amino acid found in many high protein foods, such as: chicken, turkey, soy products, cheese, milk, nuts and seeds. Tyrosine is a precursor to the production of dopamine. In recovery, dopamine levels are diminished, and off balanced due to the 'habit' of obtaining large amounts of dopamine from the addictive substance. Low levels of dopamine could contribute to low mood, fatigue, and cravings for the drug of choice. Dopamine also plays a role in helping with concentration and alertness – both of which are beneficial for all. Restoring the natural balance and production of dopamine is an important step in addiction recovery.
Incorporating foods that are high in protein throughout the day helps to slowly stabilize the production of dopamine in recovering addicts. However, not all dietary tyrosine consumed is used by the brain to produce neurotransmitters. There are many other functions for this amino acid in our body, and therefore having sufficient amounts to supply all functions is important. Due to the compromised diet of those with addiction, it is beneficial in early recovery to incorporate protein at all three meals and three snacks to maximize the potential effects. Eating high protein meals supports stable energy levels and helps reduce cravings for the addictive substance, by increasing the presence of dopamine in the body through natural means.
Tryptophan and Serotonin in Addiction
Serotonin is the neurotransmitter that is often associated with feelings of happiness, optimism and overall well being. It also is a key player in regulating mood, sleep and appetite. These three areas are often compromised due to the addiction, and could be linked to low levels of serotonin. Low levels of serotonin are associated with mood disorders and depression. Some research suggests that a well balanced diet including carbohydrates and protein can lessen depressive symptoms in those with depression.
Tryptophan is a precursor in the production of serotonin. Tryptophan is found in high protein foods such as meat, eggs, fish, cheese and legumes. Similar to dopamine, the use of addictive substances can reduce the production and release of serotonin. Research shows lower levels of serotonin in alcoholics. In withdrawal, serotonin levels may be low, contributing to low mood, trouble sleeping, low appetite and cravings for sweets. These symptoms are hardly conducive for a successful recovery.
While dietary tryptophan can increase the levels of serotonin within the brain, it does not work as an antidepressant. Some evidence shows a diet high in tryptophan can reduce depressive symptoms in those with mild to moderate depression. In healthy individuals, it can improve mood, sleep and appetite.
Tryptophan is one of the least abundant amino acids. Since it uses the same mode of transport as other amino acids, it must compete to cross the blood-brain barrier. However, adding a carbohydrate in addition to a tryptophan rich protein may help to beat the competition. When carbohydrates are present, insulin is released and redirects the other nutrients to muscle stores. This increases the ratio of tryptophan, allowing it to cross the blood brain barrier, and in turn convert to serotonin.
Getting enough protein throughout the day helps to support the production of serotonin. In early recovery, this is beneficial as it helps to decrease depressive symptoms. A balanced meal or snack, consisting of protein and carbohydrate may maximize the outcome of serotonin production. These meals will make you feel relaxed, calm, and promote a feeling of well-being.
Addiction Recovery and Protein
Drug and alcohol abuse creates a magnitude of effects creating social, mental and physical health consequences. These addictive substances hijack the neurotransmitters responsible for our every thought and feeling. In recovery, restoring the normal production and balance of the many neurotransmitters present can help to lessen symptoms experienced, including cravings for the drug of choice.
While there are many factors which impacts how we feel, act and think – nutrition undeniably plays an integral role. A well balanced diet, including protein, carbohydrates and fat works to alleviate these symptoms, and promotes a healthy recovery. In recovery from addiction, balance and moderation is key and this philosophy applies to nutrition as well.
Exercise for Addiction Recovery
As a physical health instructor working with individuals overcoming addiction, I have seen first-hand how exercise can have a positive impact on mood and energy levels. Spending time with my clients everyday also provides me with the opportunity to see how they change as exercise becomes a bigger part of their daily routine. My clients appear to feel more connected and alive. They're getting out and moving and realizing that by exercising and taking care of themselves, they're also saying, "I'm worth it." This in turn impacts their self-esteem and feelings of shame and isolation — feelings that once dominated their self-concept. Working in this role as I have for so many years, I can see how exercise and physical health can really benefit those who struggle with addiction.
The number of Canadians struggling with alcoholism and other addictions is staggering. Current research estimates the prevalence of substance abuse in Canada at 11 per cent (about one in ten adults). Many addiction treatment centres require patients to abstain from all mood-altering substances while they are in treatment. This may be challenging, but in order to provide adequate care, the treatment centre should offer physical and emotional support from doctors, nurses and other healthcare professionals to help patients stay in treatment and minimize the likelihood that they will seek out alcohol or drugs.
After the clients have stabilized (usually about a week into treatment), a major focus of the therapists becomes teaching self-care techniques that clients can practice before they leave treatment. These must include behaviours that the client can realistically continue after they leave treatment and return to daily life. One of these behaviours is healthy exercise. When a person with an addiction completes treatment, it is ideal that he/she is already in the habit of working out several times a week. At the end of treatment, the client should be confident that they have acquired a variety of tools that will help them remain in recovery, one of which is physical exercise.
Exercise is important because it can help regulate and establish physical and emotional well being. The benefits of following a structured fitness program are many; improved cardiovascular health, better strength and balance, improved sense of well being, maintaining healthy body weight and better self-esteem. For many people, regular exercise paired with weekly support meetings, regular communication with their sponsor, healthy diet and adequate sleep provide a successful recovery experience.
Unfortunately, a large number of individuals suffering from addiction also suffer from depression. Many are prescribed with medication, but that alone is often not enough to help individuals establish meaningful recovery from addiction. In addition to abstaining from mood-altering substances, a regular cardiovascular exercise routine can provide a natural, effective alleviation of depression. In his book, The Depression Cure, Stephen Ilardi calls aerobic exercise a potent antidepressant. He recommends keeping one's heart rate (HR) elevated to between 120 to 160 bpm (about 70-80 per cent of max HR) for 35 minutes three times a week. Endorphin levels peak approximately 30 minutes after the start of aerobic exercise. This is a great starting point and with a physician's approval, these numbers can be gradually increased.
One of the main reasons why cardiovascular exercise helps to elevate mood is because certain chemical changes that occur in the body affect how we feel during and after strenuous exercise. Endorphins are classified as "endogenous opioid polypeptides" and they are thought to be produced by the pituitary gland and hypothalamus during strenuous exercise, and in response to pain, excitement and other stress stimuli. Once produced, endorphins are distributed throughout the nervous system where they interact with the opiate receptors to reduce our perception of pain. These natural pain relievers not only reduce the perception of pain, but they are also linked with an increased sense of euphoria and well-being. The amount of endorphins released depends on our physical fitness and regular cardiovascular exercise maximizes the potential benefit of endorphins.
Research studies suggest that those who suffer from depression may benefit more from group cardio classes than they do from exercising alone. The social benefits of group classes may further increase the endorphins released by the body during exercise. These findings suggest that it would be more beneficial to have people who are in treatment for addictions exercise together, rather than individually. If individuals recovering from addiction experience positive, energizing results from group cardio classes, they will be encouraged to continue with them after treatment.
Successful recovery from an addiction requires a comprehensive approach to physical, psychological, social and spiritual well being. Ideally, addiction treatment centres will offer a variety of cardio and yoga-type classes to help clients realize the benefits of frequent physical activity. It also works well if clients can choose to add additional independent sessions in a weight room or workout room. These sessions could include strength training and cardiovascular workouts.
Individuals in treatment should be encouraged to write down a detailed weekly exercise routine, including the type, location and frequency of exercise in which the client will engage. Treatment providers should also recommend that clients find a workout partner and/or take classes as part of their plan. It is harder to skip workouts when someone is waiting for you.
Finding a suitable fitness partner is invaluable. There are many organizations where you may speak to people or send an email regarding an interest in regular walking or attending a gym together. Those who are attending AA/NA meetings or other support programs could find a partner there. For some, having a co-worker for daily lunchtime walks works well. Churches, synagogues and other spiritual organizations may provide a great opportunity. It is advisable to exercise with someone who has goals and values that are similar to yours.
If you are planning to go to a recreation centre, you can make an appointment with a personal trainer on your first visit. Ask the trainer to help you set up a routine of cardiovascular exercise and resistance training that you can follow. Also, the personal trainer can recommend appropriate group classes for your level of fitness. If you are planning to start walking, jogging, cycling, or swimming independently, consider speaking to your family physician or a kinesiologist about frequency and intensity. If you aren't able to exercise consistently for 35 minutes, gradually increase the length of your workout to maximize the benefits from endorphin release. Regular, enjoyable exercise can be an important factor in a person's recovery from addiction and their commitment to the process. Just as missing support meetings are a red flag for relapse, so is missing workouts (for no real reason). Reach out for help and support to get back into your regular, healthy routine. Everyone, at every age is encouraged to include some cardiovascular exercise (i.e. walking) in his/her weekly schedule.
By Wendy Lee, BA Kin, CK, FIS.