Early Recovery: Three Things That Can Help Sustain Sobriety

Life during your first year of sobriety can sometimes be overwhelming.  Unfortunately, there is no guidebook or one specific path for everyone to follow during this time. Recovery is unique to each person.  However, every person seeking recovery needs to start by taking an inventory of their lives and beginning to make healthy changes and decisions.  This is a common thread woven into every successful recovery and a necessary step in achieving and maintaining sobriety.
We would like to share three tips to help you begin and sustain your recovery.
Support and Communication
In early recovery, it is very important to surround yourself with a strong support system, and maintain a schedule of daily contact with one or more people.  It can be easy to let this critical connection slip from your routine as you begin to feel better and perhaps a bit too comfortable in your new life of recovery.  Never forget that connection and support are foundations of a solid recovery.
Develop a Personal Plan
"Sometimes a choice that is right for you may be uncomfortable or even unacceptable for others."
Choose your friends wisely, and avoid people and places that may trigger addictive behaviours.  Be aware of the possible risks associated with events such as weddings, work functions, family dinners, or going out with "old" friends.  Always have an exit plan and do not hesitate to use it if you are feeling uncomfortable in a particular situation.  Ask for help from your support network to come up with a plan that will help you stay safe.  And remember that everyone is different.  A situation that another person can handle may be triggering for you.  Set your own path of recovery.
Manage Expectations
Sometimes, people new in recovery tend to see things through rose-colour glasses. Being caught up in feelings of hope and seeing the possibilities of your life free from addiction, you might believe all is well with friends and family.  You might imagine that loved ones will simply forgive and forget your past behaviours. Unfortunately, sometimes that is easier said than done.  Family and friends may have faced years of difficulties related to your behaviours, and need to heal as well.  By acknowledging that relationships may not immediately return to normal, you can avoid unnecessary resentment and pressure.   It is important to recognize that recovery is a process, for both yourself and your loved ones.
Helping You Stay Clean
If you've been through treatment, you know how vital it is to stay connected. Do not isolate yourself. Feel free to give us a call on our toll free number, 1-800-387-6198, or email us. You can also drop by any of our inpatient and outpatient offices to speak to someone who understands what you are going through.
References:
Headquarters, I. (1992). Courage to change: One day at a time in Al-Anon II. ([Large print ed.). New York: Al-Anon Family Group Headquarters.
The Importance Of Aftercare In Recovery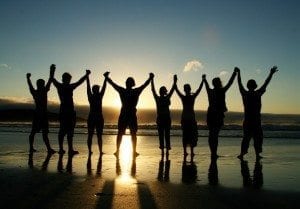 For those suffering from addiction, the consequences can be devastating. People lose their jobs, damage their relationships with friends and family, and face financial hardship. It becomes cyclical; substance abuse creates these personal difficulties and in turn, they can cause stress and trigger the individual to use more frequently. In other words, abusing substances becomes the individuals primary means of coping with life's difficulties. When this happens, the environment becomes so toxic that admission into a residential addiction treatment center may be necessary to give the individual a chance at recovery.   
Residential treatment offers a safe environment to begin to repair the damage caused by addiction.  At this stage, people are very vulnerable and treatment provides a safe place away from triggering situations in which they might relapse. They can focus on healing and recovery. Clients are taught more constructive coping strategies, relapse prevention and grounding techniques. They can then begin to practice and refine these skills without the outside pressure of their environmental stressors. 
While residential treatment is a necessary first step, recovery really consists of using coping, grounding and communication tools in "real life" situations.  Without prior experience practicing these newly acquired tools, the recovering addict is susceptible to return to past behaviours and may relapse.  Therefore, early recovery is a time of transition and one where aftercare support becomes vital to long term behaviour change.   Continuing care is an active way the individual can build on the foundation of recovery that he/she has established in residential treatment. 
There are many support systems available to individuals in early recovery. Aftercare supports can consist of self-help groups such as Alcoholics Anonymous, individual counselling, or outpatient groups run by addiction treatment organizations.  Furthermore, these meetings take place throughout the day and into the evening, making them easier to attend.  Also, with the latest technology trends there a variety of aftercare meetings available online.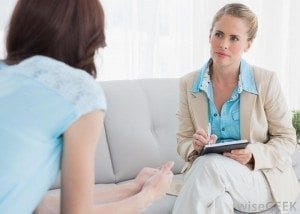 Attending aftercare benefits the participants by giving them the ability to share their experiences using active coping skills in real life situations.  Individuals may receive feedback on how they can improve these skills going forward or receive reinforcement that they are progressing well.  Another benefit is the opportunity for the individual to belong to a community that they can relate to – one that is supportive, but will also hold each other accountable when needed.  For example, aftercare can help individuals come to a realization that they may be on a risky path of returning to their previous behaviours.  These groups also provide members with the opportunity to pass knowledge onto others who are beginning their journey of recovery.  Imparting knowledge and experiences onto newcomers can help reinforce an individual's commitment to abstinence and a life of wellness.
Research has also demonstrated the importance of aftercare.  Studies have found that regular aftercare participation is one of the best predictors of success following treatment.  For example, a long-term follow-up study spanning 40-years, found that those who were able to maintain longer periods of abstinence were attending 20 times as many meetings as those who were not able to maintain abstinence.   Bellwood's own outcome research has demonstrated that 83% of those who engaged in two or more regular aftercare supports were high recovery (continuously abstinent or achieved at least 95% reduction in substance use) at six-months follow-up from residential treatment.
There are many different forms of aftercare, but it is important to remember that attending any form of aftercare is an improvement over leaving the treatment center overconfident. Recovery requires continuous work on the skills learned in treatment and is a lifelong process. As the Chinese philosopher Laozi once said 'a journey of a thousand miles begins with a single step' and each week of successful engagement in support, is a successful step on the road of recovery and lifelong wellness.