From Child Abuse to Freedom from Addiction: a Story of Healing and Recovery
This is the story of Tina, her journey through abuse, sex addiction and how she was able to find herself through healing and recovery.
Each time Tina's bedroom door opened, she cringed, hoping this time would be different. In the year that her cousin, five years her senior, lived with her family, she'd grown to expect a late night visit, when he would creep into her bedroom, close the door, and expose her to things she wasn't even yet allowed to watch on the TV screen.
The activity consumed her: at 10 years old, Tina learned the meaning of someone's sexual advances. In later years, when she would read articles and attend meetings and counselling sessions, she recoiled over her memories, because it seemed so unlike what had been shared with her – she remembered seeking the touches, anticipating the kisses, encouraging the orgasms. She felt repulsive at the end of every "session," as she learned to call them, and yet did nothing to stop the activity – or the assault, as adults would end up calling it in her future.
Once her cousin moved out, the abuse stopped. No one in her household ever knew, and she would never share. Her father, a military man, was away more often than he was home, and her mother spent so much time at the office trying to make ends meet that she spent much of her time alone with the family dog. She so missed her parents' presence, and much to her confusion, missed her cousin and their nightly rendezvous.
In the years that followed, Tina grew to be an awkward teenager, with long thin arms and stick straight hair that clung to her round, cherubic face. No boy ever looked her way, and this lack of attention frustrated her to no end. It catapulted her into a lifelong project: she was determined to become beautiful, so no one would ever look away from her again.
The sudden power that accompanied her newfound image – blouses that hugged her slender frame and emphasized her small waist and long legs, flowing bombshell hair that smelled of jasmine and vanilla – was intoxicating. There was hardly a man who could resist her warm, enchanting laugh and her captivating methods of flirtation. Tina felt as though she'd won; the attention and devotion she sought as a child was suddenly in her grasp.
She met – and dated – boy after boy, man after man. Some of them she allowed into her bed – although never truly into her heart – while others she kept at bay, physically and emotionally.
It wasn't then that Tina's addiction to love and sex began. No, it began 10 years before, when she was barely menstruating and should never have known the details of a man's body up close. After Andrew, though, was when her descent into darkness began.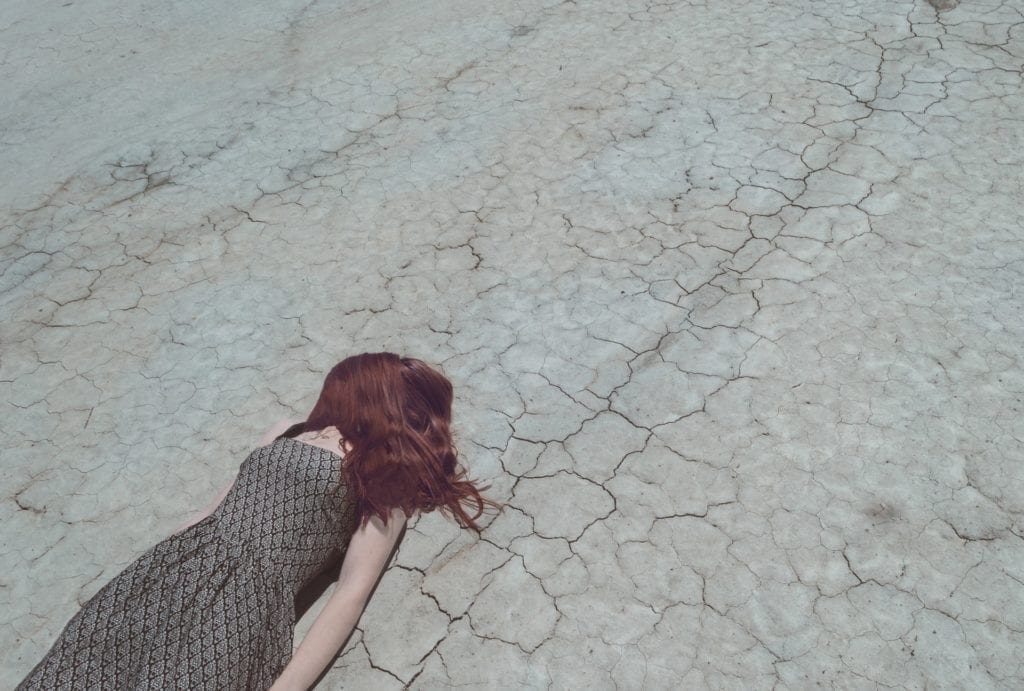 Tina married the first man who asked for her hand. He was blue collar, respectful, and impressionable. Without knowledge of Tina's violent past, he only knew of and loved the person Tina presented herself to be: smart, virginal, sweet and loyal. Unbeknownst to her husband, however, Tina carried with her a most humiliating secret.
She met men everywhere: online, in bars, at work. As a sales representative at a global tech firm, Tina had access to hundreds of eligible and ineligible men, married and single. She would bat her eyes and dangle promises, and one by one, each man succumbed to Tina's seductive gaze. She found no relief from each affair, only growing more and more needy, becoming less and less in control of her body, her life and her reputation.
By the time Tina turned 30, she had lost count of the number of men she had slept with. She'd learned to put her life in silos: during the day she would adopt multiple personalities, taking on the role of married wife one moment, adoring mom another, single seductress when needed. She learned quickly how to juggle each life, until the one day it was not only no longer feasible, but bearable.
Tina scoured the internet for solutions, unable to admit to her family and friends of her problem, and ashamed of the stigma surrounding her illness. She attended 12 step programs, read books, attended church. Nothing seemed to fill the hole in Tina's heart; nothing was getting her closer to healing.
Broken, with several episodes of relapse, Tina serendipitously discovered an outpatient program for sexual addiction. Through this guided program, she found the first steps of healing, beginning with the hardest part – admission. She'd denied over and over again that she had a problem at all, which is what prevented her from seeking and finding recovery. But led by the program, she found her voice – and knew wholeheartedly that her core issues of trauma were to blame for her triggers and compulsions.
Within several weeks, Tina could finally breathe. There was no magic pill, no spell, no empty phrases recited again and again that guaranteed her recovery – but there was hope, and there was control. In the joy of recovery, there was life again.
Johanne's final story
Johannes never expected to be in jail. He wasn't counting on smoking pieces of fentanyl patches either. And he hadn't envisioned dealing with ethnic cleansing in Bosnia or being on patrols in Afghanistan.
In fact, growing up in a small Nova Scotia town, all he wanted was to be outside. Fishing. Swimming. Hanging with his buddies.
Addiction had another plan.
Fit, rested and relaxed as he sits on his mountain bike looking out at the gloriousness that is Queneesh, a massive glacier on Mount Washington towering over the Comox Valley on Vancouver Island, Johannes' face breaks into a smile.
"I'm very happy," he says. "I wake up every morning and, when I open my eyes, I'm automatically happy. So, there ya go."
He's come so far.
Born in 1977, raised in Nova Scotia and New Brunswick, Johannes is a minister's son. His mother stayed at home raising Johannes, his brother and two sisters. He had no trouble with faith. Higher Power was all around them.
"I was raised in the church. We lived in the back of a church, actually, in the church parsonage," he says. "We went to church twice on Sunday, Tuesday night and sometimes Friday night."
"I was close to all my siblings. I had maybe two or three really close friends."
There was no drinking or smoking in the family home. No wild parties. No television, even.
"I was kind of a quiet kid — an introvert, if you will. I was always out in nature. Always out with my friends in the woods, building camps, swimming in the creeks, fishing, boating."
By high school, when friends began experimenting with cigarettes and alcohol, Johannes began to see the differences between himself and his strict, God-based upbringing and the lifestyle his adolescent classmates were beginning to explore. Though he remembers sneaking a taste of fermented grape juice at 14 behind his dad's pulpit and "feeling a little bit funny", Johannes would buckle down and stay focused on his career path — one in uniform.
"In high school, I was wanting to be an RCMP. So, I took the co-op program for RCMP, doing ride-alongs, even getting into a couple of high-speed chases," he says. "When I was in Grade 12, they hired me as a jail guard to watch the drunks when they would come in on weekends, or whenever they would call me on my pager. I wasn't getting into any trouble at all."
He also made another move — into the Canadian Armed Forces as a reservist at 16.
As he finished high school, Johannes was in love with his high-school sweetheart and working for the Canadian Forces and the RCMP. His life was going swimmingly. He proposed to his fiancé, they married and began planning for a family. He applied and was accepted into the military Regular Forces and was posted to the Third Battalion, Royal Canadian Regiment – one of the nation's most decorated and respected army units, based in Petawawa, Ontario. The outfit had served at Vimy Ridge, in Sicily, in Korea. Johannes had joined an honorable, historic family and life was good.
"We were both living a spiritual life. I still had God in my life at that point. We'd go to church at least once a week, sometimes twice a week."
His wife was soon pregnant; a boy was on the way.
But the storied "3 RCR" was about to get involved in the simmering conflict in Bosnia, and life would change forever.
In the early 1990s, the break up of Yugoslavia had percolated into a cauldron of inter-ethnic conflicts. Yugoslavia, which had been set up as a federation of six republics after the Second World War, had split apart following the death of its president in the 1980s. By the time Johannes and his new bride arrived in Petawawa, Serbs and Croats were just three years removed from the Bosnian War, a horribly complex and vicious conflict which basically ended in a stalemate. But, along with over a million refugees, over 100,000 were left dead, many as a result of the first case of genocide in Europe since World War II.
The capital city of Sarajevo, which had hosted the Olympic Games in 1984, had spent four years under attack before the siege was lifted in 1996. Civilians were targeted and massacred in many parts of the Bosnia and Herzegovina. NATO, of which Canada is a key and active member, was involved during and after the conflict, attempting to establish long-term peace. In fact, over 60,000 soldiers from over 30 countries were eventually deployed under Operation Joint Endeavor as peacekeepers. Twenty-three Canadian soldiers died in that war.
Once the war had ended, stabilization peacekeeping forces continued to get between tense and hostile pockets of resistance to the ceasefire. This was the environment to which Johannes and his brothers in 3 RCR were deployed in Bosnia in July 1998 as Rotation 3 of Operation Palladium.
While his wife was at home, selling Mary Kay and looking after their baby boy, Johannes was thrust into a world in which he had no experience.
"I guess you could say I was pretty innocent, ignorant of the world. I was raised in such a closed environment," he says quietly.
Johannes was dispatched with medics, going on calls with military and civilian first responders, transported in armored personnel carriers converted into ambulances.
"We'd go pick them up and bring them back to camp."
As well, there were regular patrols, going from town to town.
"I felt a lot of threat. I was scared for my life many times. It was a whole new side of the world I had never experienced before."
Not one to speak about the horrors of what he saw and experienced, suffice to say coping was a challenge in the tinderbox of post-War Bosnia.  Three months into his six-month deployment, he was given two weeks' leave and went to Croatia for some R&R. It quickly deteriorated into something else.
"That's where I really got into the drinking. In Porec and Bled. I barely remember them. Blackouts. Trying to cope," he recalls. "My spirituality was non-existent at that point. I didn't have God in my life. Praying was non-existent. So, I started drinking to fill that hole."
Peacekeepers have an interesting perspective on what they are called to do. With the war ended, there were progressively fewer incidents of breach of the terms of the ceasefire. Johannes downplays the anxiety with which he and his colleagues were living.
"Danger? Well, that's the way I felt at that time. It wasn't a constant threat. 1998 was a little bit different from past tours … but I still felt threatened."
The consuming of alcohol soon wasn't restricted to R&R leaves, either.
"Oh, a couple of times a week I'd get drunk. Some Bosnian moonshine stuff they would give us. I forget what they called it, but it was pretty powerful stuff," he remembers.
And the innocence of a maritime boy, a preacher's son, was quickly fading.
"It was a combination of being scared and it's a whole new world. I was excited for this whole different experience. Trying new things. I never really got to party growing up. So, I was liking this drinking thing."
"It felt so normal. Everyone that I knew was doing it. Everyone was smoking cigarettes, smoking cigars. That's where I started smoking cigars too. I remember buying some Colts, so now I was smoking cigars too."
He returned to his new baby, his high school sweetheart bride, and attempted to reclaim his pre-deployment life.
"I would call it a slow climb because, after Bosnia, I came back to Petawawa and didn't really carry that drinking lifestyle on anymore. I slowed down, maybe had a drink once a month or so. It hadn't got its claws into my life yet."
Everything changed two years later when, on a night airborne jump exercise, his parachute malfunctioned. Johannes injured his back and broke both legs.
"I came home from that in two casts and a wheelchair."
Confined to the chair, on low-dose medications for pain, he would still go to work every day – a military van would pick him up and take him in. But, between his ears, his mind was in a battle.
"The whole accident itself played in my head a lot. I had nightmares steady about it. It really affected my sleep. So, I started drinking a lot."
The accident, the drinking, the nightmares all took their toll on the marriage. His legs would recover. The marriage would not.
"One day I came home and she was, basically, cheating with the landlord. So, I packed up my truck with some clothes, my uniforms, and that's about it. I moved into the shacks [barracks]."
His addiction lifestyle blared. The slow climb was over.
"Drinking takes on a life on its own. It gets out of hand. I'd buy 40 pounders, rum or vodka. I'd try to down it. I remember playing music really loud, crying in my room, isolating and drinking."
He didn't isolate entirely. He took the show on the road.
"My first night living in the shacks, I went to the bar. I drove back and got my first DUI. A week later, I got caught driving my truck around base again. I got into a cop chase. I had no insurance and was driving while under suspension. So, due to that, I got a little bit of jail time."
He also discovered ecstasy and cocaine.
"The first night I did them, I loved them. I found my drugs."
As the needle climbed on the addiction speedometer to oblivion, Johannes passed all the criteria, from abstinence to drinking moonshine to impaired driving to jail time.
"I met all the right people. All the drug dealers in town, [gang] affiliates. A month after first doing dope, I started selling dope. I'd be the guy that everyone would come to."
He was banned from seeing his first son, but even that wouldn't wake him up. Johannes' addiction, fueling the choices he was making, began to rule his life and career.
"Even during training, I was still doing lots of drugs and partying. It was very much a big part of my life. I would be a functioning addict."
In September of 2001, two planes hit the Twin Towers in New York City. Two years later, as a serving member of the 3rd Battalion, The Royal Canadian Regiment, Johannes was part of Roto 0, Canada's initial deployment to Kabul, Afghanistan.
As part of the International Security Assistance Force (ISAF), the main purpose was to train the Afghan National Security Force and help them rebuild, while securing Kabul and surrounding areas from Taliban and al Qaeda insurgents. From the summer of 2003 to the winter of 2004, Johannes served in a theatre teeming with tension, fire fights, and constant threat of roadside bombs.
"It was a lot hotter," quipped Johannes, deflecting from the seriousness of his journey into Afghanistan. "It's really different from Bosnia. I was a lot more scared in Afghanistan that I was in Bosnia, I can tell you that. In Afghanistan, I was in a section, so we were doing patrols non-stop. Night patrols. Day patrols. Going on missions. Walking on foot. In vehicles. Roadside bombs happened. I felt vulnerable."
Things got real, and really fast.
By October 2003, Canada had 1,800 soldiers deployed in Kabul. That month, Johannes was in camp when word got back that a friend and fellow New Brunswicker, Sgt. Rob Short, was killed in a bombing that also claimed the life of Ottawa's Cpl. Robbie Beerenfenger. Three others were injured. By the end of Canada's engagement in Afghanistan, 158 men and women had been killed. It's not something Johannes, nor any military member or family, for that matter, can shake easily.
The loss of Sgt. Short was particularly difficult. Though his superior in rank, the two were buddies. They had even run an Iron Man together four years prior.
"Yeah, we had trained all that summer together. I remember at the 43-kilometre point, I passed him, and, at the end, I got 19th and he got 20th," Johannes says quietly. "I still remember the look on his face when I passed him."
In the war zone of Afghanistan, it was the drugs and alcohol that kept the ghosts at bay for the 25-year-old minister's son.
"I was numbing myself out. Still carrying on. Doing drugs when I was there [in Afghanistan]. Cocaine and ecstasy was brought over. I wasn't into the opiates at that point, thank god. They were everywhere. Poppies. Opium."
As he counted down the days before his Afghanistan deployment ended, Johannes broke his ankle in a charity function. His war was over.
"I got operated on over there by a German doctor and got sent home about two weeks prior to my six months [service]. I made it back safe. It was meant to be, I guess."
For the next 12 years, his addiction rampaged, however. The alibi of wartime trauma makes sense. The actions did not.
"Back home, I got harder into the drugs. I didn't know what was wrong with me. I was a different person when I came back. Numerous people say that. I remember feeling different, too. I had a lot of adrenaline in my body and I just couldn't stop moving. I felt different. I needed more drugs to fuel the adrenaline. It was the only thing that made me feel safe."
He was living a double life. Working for the military. Working for drug dealers. Collecting debts. Kicking down doors, beating people up. Splitting proceeds with the dealers. The military police, the OPP, judges, became unwelcome-yet-predictable players in his dangerous lifestyle choices.
Johannes spent most of 2004 behind bars in Ottawa. Assault. Kidnapping. Drug charges.
"It's another level of fear. A lot of shanks. [There are] a lot of Somalians in there and they're all packing shanks. Almost every day, I'd see bloodshed. People stabbed with shanks or pencils. Definitely knocked out. Every day, there's violence. I was included in that sometimes."
The next year, the military had had enough. Johannes was released, but not before being sent to treatment at Bellwood.
"I was pretty defiant. Very angry. Violent. I got kicked out of Bellwood after 25 days or so for violent behavior. I met a girl in rehab who gave me her condo keys. So, I went AWOL to her condo for a few weeks down by the CN Tower."
After a few weeks, Johannes decided he'd better go back to Petawawa. He showed up to work and was arrested immediately.
"I did a couple of days in their cells on suicide watch. Somebody watching me all day, all night. I was that dark."
He was released from the military and discovered needles.
I hadn't done [needles] before because I don't think I'd felt that desperate or dark. But, by that point, I was so helpless, I didn't care about nothing, myself, or anything. I didn't care if I died or lived."
He was shooting cocaine, drinking every day. Smoking crack. Crystal meth. Couch surfing.
"Sometimes I was sleeping in hallways. Running from the cops. Doing crime. Busting into houses. Getting in fights. It was just chaos," he recalls.
The army sent him $13,000 as compensation for his contributions.
"I blew all that on drugs in a month or so. So, [that was] all gone."
A few more month-long visits to the crowbar hotel later, Johannes was a shell of himself, 40 pounds under his Afghanistan fighting weight. Yet, he soon found another relationship and got off the needles.
"She got me off the needle, so I was just snorting cocaine. I was just doing lines now," he chuckles, emphasizing the "just" word. "Yep, I was getting better. I was just drinking a lot and doing lines. Everyday. I couldn't go a day without drinking or doing drugs or something."
On a doctor's visit, he was introduced to morphine. Then OxyContin and Percocet. His OxyContin habit alone began at 80 mg a day. By the time he finished, he was at 800 mg per day. Add the Percocet and alcohol on top of that.
In 2013, he was back in prison for a car accident while impaired, without insurance and in possession of drugs. He reached out to Veterans Affairs and asked for help. He had every intention of getting sober for good. He was again sent to Bellwood and completed its two-month, cutting-edge PTSD/OSI program. Johannes got off the drugs — to some degree.
"It didn't click in that alcohol was a problem, just drugs," says Johannes. "So, I stopped the drugs. I was off the drugs for a good eight, nine months. But, as soon as I got out of Bellwood, I was drinking the same day. I thought I was sober. I was telling everyone I was sober."
Anyone who believes they are sober when they are drinking alcohol is destined to revisit their addiction, it seems. At least, that is the way it was for Johannes. Within a year, he was back into drugs, all of it, except for the needles.
"Of course, my doctor at that point cut me off my meds [from] the car accident. So, I had to get all my opiates from the street. I got into heroin. Heroin is cheaper. I was doing lines of heroin and fentanyl patches. Smoking fentanyl patches. What a big mess."
"I'd reached a point in my life where I was now stealing from big-box stores. Going into Walmart with a shopping cart and coming out with two big 60-inch TVs, going to get a fast $500 bucks from dealers [who] buy them. At that point, my habit per day was a good $400-$500 I needed just for myself."
Another prison sentence. Another year in jail. Johannes received visits from ministers, and he began trying to get his head around changing his life. A fellow veteran-turned monk visited him weekly and got him into meditation. Again, he intended to stay sober and reclaim his life. His pension contributions were banked while he served his prison time. He got out to $30,000 – a powerful reason to lose, or not lose, control.
"The very first day I got out of jail, one of my drug connections met me at the parking lot and drove me to town. Everyone was doing drugs. I said, 'Okay, just give me a little piece of the fentanyl.' I smoked a little piece of the fentanyl, and 25 days and an overdose later, I'd spent $30,000. I got arrested on my birthday. There I was, back in jail. Really, really coming down off the fentanyl like you wouldn't believe. For about two weeks, I couldn't sleep. All that good stuff that goes with it."
He spent his final month in jail, in hell. He had no reason to live.
"That was my ultimate bottom. I was in there for a month. I was trying to hang myself in the washroom with bedsheets. I just wanted to die. I just didn't want to be in my own skin."
He reached out to Veterans Affairs one more time, and to Vets Canada. He was given another reprieve, put up in a hotel and fed while a bed was readied for him, one more time, at Bellwood. His third and final kick at the can. He knew it.
He completed six weeks at Bellwood and was offered an opportunity to come to Edgewood for Extended Care. Understandably, his Ontario clinicians thought leaving the province would be a wise move. He had also just finished an anger management course at Bellwood and was practicing meditation daily. Johannes agreed, and, in May 2016, he arrived in a province he'd never been to, in a town with literally hundreds of alumni, sober, connected, and supportive. He has never looked back.
First off, his counselor was a fellow veteran. Ryan Tompkins served 23 years, retiring as a Chief Petty Officer First Class.
"I felt like [I was at] home right away. A fellow vet in authority. I felt comfortable," Johannes says.
And, the Extended Care program was exactly what was needed, he says.
"It gave me the structure which I so craved. It helped me plan my life. I learned how to live. I didn't know how to do that before. I didn't know how to wake up at a certain time and to actually get things done. To live. To actually plan my day. And to socialize and not isolate."
He was recommended to take up yoga, which he did with vigor. He learned more about what makes him tick, all the while attending Alcoholics Anonymous and Narcotics Anonymous meetings five times a week in and around Nanaimo.
"I had a lot of anger. I had used anger all these years to hide every other emotion. Now I know why. To hide my fear and what have you."
He got himself a sponsor. Lived in a sober house. And, finally, after 10 months, two treatment centre programs in two provinces later, Johannes moved out to a small town within an hour or so of his most recent alma mater rehabilitation centre. Later this month, he expects to attend Edgewood's monthly Cake Night celebration and claim his two-year medallion.
"I love Edgewood," he says with an unmistakable sincerity. "I feel like they always accept me. I'm always welcome there. They're just so nice all the time to me. They always give me compliments when I go in. They always say how good I'm looking. They always try to bring me up."
These days, Johannes is keeping a low profile, but not so low he isn't connected. To his friends. His support system. To Edgewood. To family.
He receives a modest pension for his military service, and the PTSD that came with it.
"They don't foresee me working at all," he says. "My PTSD level is quite high. They're going to leave me alone right now, let me do my thing. Just stay sober."
Living in a small town with one stoplight is right up the alley for this minister's son.
"I love it. I'm a country boy, so this is right up my alley. I don't have a driver's license as of yet, so there's a city bus that goes right by my house to town," he says.
"I got a mountain bike, so I'm always on my bike. I got lots of sober friends that will drive me around. I get around just fine."
There are good days and bad days, he says, though, "the bad days are very few and far between now."
"A bad day? Well, it might just look like I sleep in. Feel angry. I want to isolate. I might go into mental relapse. It's moreso [that] the anger comes back. I've got to keep my anger in check because that's old behavior."
But he doesn't want to dwell on the negative days when there is so much peace in life now. He practices yoga and meditation daily and is always looking forward to the next local meditation workshops.
"I'm always out in nature. On my paddleboard or on my kayak, mountain biking. I got a ski pass, so I spent almost 40 days up on the mountain this season. I go to yoga all the time. I'm now dating my yoga teacher. She lives down the road," he says with grin.
He makes coffee for his 12 Step groups, puts away chairs, and is volunteering for their annual rally. Like Bellwood, Edgewood recently launched its own Concurrent Trauma and Addiction program for first responders and military men and women. This pleases Johannes, and he is obviously highly recommending it for those who have worn uniforms, and who have seen and endured more than can be expected without residual effects.
"If I'm coming in with trauma and I'm a soldier, that C-TAP program is very important. It's important to have people around me who can relate to me. Who are on my level. Especially being a soldier with trauma. We relate to each other much more than civilians. I feel comfortable talking to you because you are a veteran yourself. That's the way it is."
And, if at first you don't succeed, remember to keep at it, he says.
"Well, for me, three tries is quite a magical number. So, I say to anyone there is hope past the anger. There is hope past the isolation. I was isolating too much. There is comfortability after isolating. It comes easier after time. Have patience. It's all about the patience. Little bits. Little bits at a time."
In the end, Johannes has come full cirlcle. A quiet life. A handful of good friends. The outdoors. Love. And a returning, deepening faith with a power greater than himself. He's never been more at peace.
"You don't need to fight addiction all alone. You just need to ask for help and get curious about a higher power."
By Jeff Vircoe
Breathing under water: living with health, wholeness, serenity and addiction
B Y  L E E  H A U S M A N N  M A , I C C A C
"Breathing Under Water"
I built my house by the sea.
Not on the sands, mind you;
not on the shifting sand.
And I built it of rock.
A strong house
By a strong sea.
And we got well acquainted, the sea and I.
Good neighbours.
Not that we spoke much.
We met in silences.
Respectful, keeping our distance,
but looking our thoughts across the fence of
sand.
Always, the fence of sand our barrier,
always, the sand between.
And then one day,
— and I still don't know how it happened —
The sea came.
Without warning.
Without welcome, even
Not sudden and swift, but a shifting across
the sand like wine,
less like the flow of water than the flow of blood.
Slow, but coming.
Slow, but flowing like an open wound.
And I thought of flight and I thought of
drowning and I thought of death.
And while I thought the sea crept higher, till
it reached my door.
And I knew then, there was neither flight, nor
death, nor drowning.
When the sea comes calling you stop being
neighbours
Well acquainted, friendly-at-a-distance,
neighbours
And you give your house for a coral castle,
And you learn to breathe underwater.
~ Unpublished poem by Sr. Carol Bieleck,
RSCJ
UNDERSTANDING
It's approximately 7:30 on a cold, clear February morning. I am standing at the floor-to-ceiling windows admiring the skyline of downtown Vancouver from our hotel room at Executive Suites. Our tentative plan is to take a side trip to Edgewood in Nanaimo and visit former clients. When travelling, I always bring my own instant coffee. I have gone from being an epicure of fine wines and hard drugs to a connoisseur of coffee. Our suite comes well equipped with an electric kettle for my morning indulgence. This suite also features a luxurious whirlpool tub which juts out into the walking space of our room. I pour the hot water into my favorite mug from home. As I am stirring, I walk towards the windows to admire the view and suddenly I am on the floor, coffee mug smashed on the marble edge of the tub, blood gushing from my hand. Nausea wellsup in my stomach as I realize what happened. I tripped over the whirlpool tub. I look at my left hand and two fingers are cut open. It doesn't look good.
My partner calls for a taxi to take us to St. Paul's Hospital. It's a challenge for me to get into the cab with a smashed up hand and white bath towel soaked in blood. The driver gives me a frown of disapproval, warning me not to get blood on his seats. As we drive up to the emergency doors of the hospital, my hand is throbbing and the nausea increases. The staff at St. Paul's is efficient and compassionate. After an agonising insertion of four needles to freeze my hand, I see the emergency doctor who quickly and competently sews up my fingers. No tendons were severed, but he suspects a nerve was sliced. This needs to be looked after when I return home.
Seven days later, I am prepped at SunnyBrooke Hospital for emergency hand surgery. I change into gowns, the standard one in front, one in the back. I am asked to lie on a hospital bed, answer a series of questions while an IV is inserted into my wrist. I ask, "What is this for?" The nurse says, "Just something to relax you." I hadn't expected this. The hand surgeon had said I didn't need anything. Then without warning, the dopamine hits my brain and I'm getting ecstatic in the anticipation of mood altering drugs. I can't believe it! I have been clean and sober for over twenty years, but when this information hits my brain I am feeling considerable anticipation and excitement. The anesthetist is standing over me in the operating room. I hear the shuffle of instruments, and then the drug hits! Ah, I'm feeling it, that first intense rush in my lower throat, then the captivation of my brain with intoxication, warmth and relaxation, like a mother's hug. But I'm an addict, and it's never enough. And I can't believe what I do next. I have the audacity to say to her, "Did you know that if one dose is good, two will be better?" Through the haze, I hear her say, "Uuumm? Ok."
"It all comes flooding back. How well
I know these rules. I teach this. I live
this. Active addiction, it's just one
step away, one drink away, one
drug away."
More. Never enough. No "Off" button. Never safely use again. Can't stop at one. Obsession of the mind. Allergy of the body. Powerless. It all comes flooding back. How well I know these rules. I teach this. I live this.  Active addiction, it's just one step away, one drink away, one drug away.
The surgery is over and the benzodiazepines wear off. I'm prescribed Tylenol 3s. My daughter picks me up and drops me at home. I take the Tylenol as prescribed the first time, but the second time I think, "Two are good but four are better." My addict is back, but not for long. I reach out to my partner, a good member of Al anon. He comes to take them away. A sigh of relief. The next day, I am at work and everything is back to normal, except my bandaged hand. Am I going to drink or use drugs again? No, I won't. How can I say that with such conviction and so conclusively? It's because I have learned to breathe under water.
Breathing under water is my ability to face a life crisis or have a brush with mood altering substances and not return to my addiction. When faced with difficult challenges and feeling like I am gasping for air, I have learned to accept the things I can't control and let things be. I can drop into a place within myself that allows me to keep breathing without becoming consumed by external circumstances. "The New Testament called it Salvation, Buddhism calls it Enlightenment and the 12 Steps call it Recovery." (Richard Rohr, "Breathing Under Water")
I am a woman, a mother, a partner,a therapist, an active AA member, and I am an addict. My addiction is my treasured gift.
When I hit bottom, a timely Grace saved my life and led me to the rooms of 12 Step recovery. This crisis has been an opportunity for great spiritual growth. Using the tools laid before me through the 12 Steps, I was able transform my thinking, my belief system and my interactions with this world. I opened up to a new way of seeing, a new level of clarity, and a higher level of consciousness. I had no success until I acknowledged that all my human strength and willpower weren't enough to fight this disease. I was going to drown. But instead, I surrendered. I was then taught to breathe under water through the "Work" of recovery. My journey began with rigorous honesty and humility. I had to admit I was at the end of my human capacity to stop my addiction and learn to surrender. In this surrender, I found a strength far greater than my own.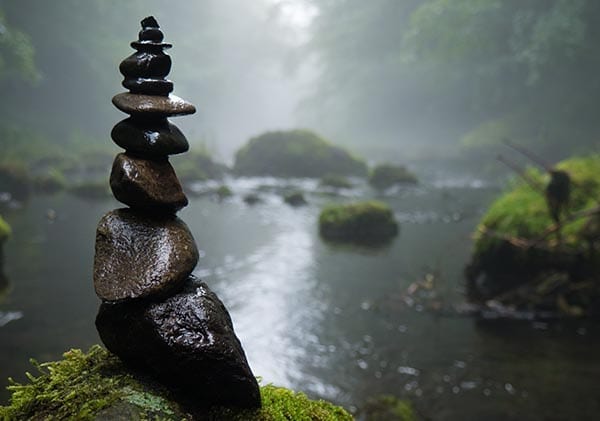 Hope replaced the hopelessness. The idea of faith was presented to me, but one that was expansive and inclusive. I then made a decision to turn my will and life over to the care of this power. Once I had built a foundation of faith, I was able to summon the courage to do a fearless, moral inventory. I needed to examine my life and my actions and take responsibility for harm I had done to myself and others. "The unexamined life is not worth living," stated Socrates. Working through the Steps helped me to identify unhealthy patterns of behaviour. In my case, pride, ego, self-righteous anger, gossip, people-pleasing, and judging and controlling were all qualities that needed to be addressed. It required humility to realize my limitations while acknowledging my strengths. The paradox of humility is that I am both great and small. Continued daily mindfulness and reflection helps address issues in the moment, stopping them from growing into resentments or tensions. Self searching has become a habit and helps me to achieve and maintain emotional sobriety. I am able to sustain this through a meditation practice and service to others.
"In my case, pride, ego, self-righteous
anger, gossip, people-pleasing, and
judging and controlling were all
qualities that needed to be addressed.
It required humility to realize my
limitations while acknowledging my
strengths. The paradox of humility is
that I am both great and small."
Breathing under water isn't always easy. Some days I wonder, "Am I going to drown?" No, I am not. I have built a foundation for living that I step into with ease. When the waves of life threaten to disrupt my serenity, my work in recovery has taught me to drop into my centre and draw from the internal resources of faith, strength and love. I am then able to breathe under water. Inspiration for this article is taken from Richard Rohr's book, Breathing Under Water, Spirituality and the Twelve Steps.
Lee Hausmann MA, ICCAC joined Bellwood Health Services in 2011 as a therapist focusing on individual and group therapy and has been involved in the field of addictions for over 20 years.
Lee holds a Master of Arts Degree in Addiction Counselling from the Hazelden Graduate School of Addiction Studies in
Minnesota. During her post-graduate specialization, she also completed her clinical training which included new patient
assessments, chemical dependency diagnosis, treatment planning, and aftercare recommendations. Lee is also a member of the Canadian Addiction Counsellors Certification Federation and holds an ICCAC certification.
In addition to her work at Bellwood, Lee maintains a private practice helping both men and women address their chemical dependency. She founded Women of Substance — an organization that supports women in recovery and their spiritual growth.
Dear Josh and the staff at Bellwood
" I would like to share a few words to express my gratitude to all of the Bellwood Family. When I arrived at Bellwood and crossed the bridge into the open arms of the waiting staff. I immediately felt the care and love they had for me. They helped me to begin my journey through the Bellwood evolution towards change. From the care of the medical staff, administration staff, kitchen staff, maintenance, and cleaning staff that cheefully took care of all my needs. From the rigorous daily routine, to the many rules, and the adaptation to life in a community setting. The support counsellors with much patience and helpfulness guided me through. To the outstanding teaching of new thoughts on life, spirituality, coping skills, and a life changing discovery of who I am, and who I could become. Delivered expertly by a highly motivated and caring staff of counsellors. You have set my feet firmly on the pathway from evolution to change, and I will forever be grateful to all of you."
From Evolution To Change
Change
From: Wasted time, defeat, and failure
To: Growth, fulfillment, and happiness.
Change
From: Prejudice, unfairness, and exclusion.
To: Brotherhood, justice, and inclusion.
Change
From: Doubt, Fear, and loneliness.
To: Faith, trust and community.
Change
From: Lying, anger, and hate.
To: Honesty, peace, and love.
Change
Bellwood Alumni 1 Year Anniversary was a success.
Some of you may already know, we organized an event for our Bellwood Alumni on Wednesday the 15th of November 2017. A chance for everyone that are currently or were in Bellwood programs to come and network with other Alumni.
Heartfelt speeches, celebration of milestones and of course, some delicious cupcakes were part of the night. Being able to share experiences with a group of people that lived similar events in their lives can be very helpful in remaining strong into one's recovery process.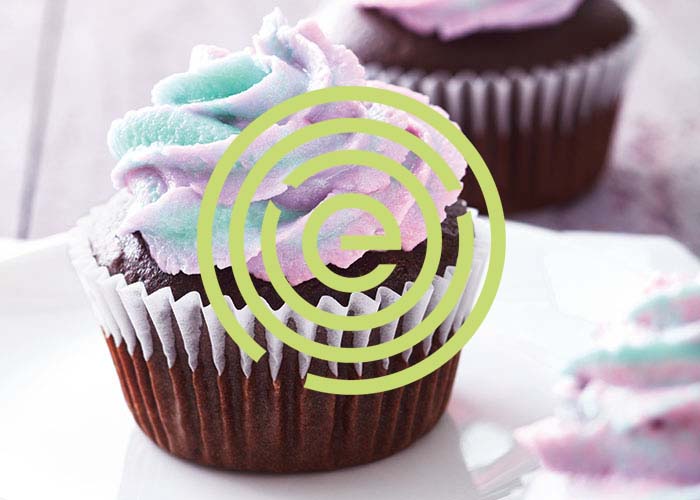 We encourage you to be there on our monthly Alumni meeting (exact monthly date TBD, post will be updated once we know). It's a great event to meet and talk to people just like you, support those in need and perhaps get insight on how to keep a healthy recovery. There's no obligation to say a word if you choose to just listen, we strongly respect everyone's choices.
You can go follow our Instagram page here: https://www.instagram.com/bellwoodalumni/
Our Facebook page is now up as well, like us and be up to date with our upcoming event through Facebook Here
Thanks, stay strong and see you soon.
– Bellwood Alumni