When Sex Is No Longer Fun
By Jeremy Hainsworth
Sex.
It's a word that can light up part of some peoples' brains the same way mentioning cocaine or heroin might.
Indeed, a compulsive sexual behavior can be just as alluring for the addict trying to numb feelings as any other form off using – be that alcohol, chemical, shopping, gambling or any other form.
"Knowing you are a sex addict doesn't mean you are bad or perverted or hopeless. It means you may have a disease, an obsession from which many have healed," Dr. Patrick Carnes, a pioneer in the field, once said.
While the form of using may be different from other addictive behaviors, the symptoms are essentially the same.
"It's a compulsive behavior expressed in sexual activity although activity can be considered obsession, fantasy of course, other things people might do that may not be a behavior you can see outwardly," said Nelson Sacristan, an Edgewood Healthcare Network (EHN) counselor and clinical manager of EHN Vancouver.
"At its root would be trauma, an inability to have intimacy, expressing emotions, sexual behavior," Sacristan said. "The root of it is similar to chemical addiction."
More recently, he said, people coming into treatment may have grown up with the Internet and haven't socially matured or learned how to court or date and acquire a partner.
And now, readily available online pornography may fill that void.
"They're not truly addicted to sex or compulsively with sex outside of pornography," Sacristan says.
Porn could also be traumatizing to young people, according to the vice president of U.S.-based International Institute for Trauma and Addiction Professionals (IITAP). Tami VerHelst says that trauma could add to the roots of a person's addictive behaviors.
Sacristan added that a person with compulsive sexual behavior might also use chemicals to enhance the stimulation of porn or to disinhibit them for other behavior.
"It allows them to go forward and do something sexually they might not otherwise do," he said.
"They maybe might say it was because I was drinking or using cocaine that I picked up an escort."
For others, the alcohol or chemical usage might enhance stimulation, including that from porn.
And, some might use substances or food afterwards to deal with the guilt or shame of what they have done.
"One of the emphases in IITAP was addiction interaction disorder," he said.
Sacristan said there are four ways that addiction neuropaths in the brain are activated through sexually compulsive behavior.
First, there is activation through stimulation or numbing.
Then, there are those who might fantasy, obsession or intrigue with a person.
It's not so much about sex, Sacristan explained. He said such people don't have a good check on reality and need to be shown how to test that.
"It's more around having the thoughts or wishing for the relationship," he said.
Then, there's deprivation, people who are "sexual anorexic.' They don't seek relationships or may be turned off by sex. Such people might have other deprivations and treatment can look at what other needs aren't being met.
As such, say Sacristan and other experts, sex addiction should be treated in such a way for the person as a whole to move into recovery, which means ensuring whoever is providing treatment is educated and qualified in the field, and  has standing as a Certified Sex Addiction Therapist, or CSAT.
Across the EHN realm, the goal is to have CSAT-certified staff at all facilities, so the network can provide treatment where a need is identified.
Sacristan said IITAP provides that certification.
He said the counseling is 12-step friendly but not necessarily part of a program.
"It's looking at the root of the behavior," he said. "You kind of think of where the addict is coming from, what is the effect they are looking for.
"Some folks use obsessive compulsive sexual behavior basically like to numb out from life, having a lot of depression or anxiety."
Terms such as "sex addiction" and "sex addict" do trouble Sacristan, however. He prefers the term "compulsive sexual behavior." He believes the other terms are loaded and could lead to stigmatization.
"I'd rather talk about the behavior than just say, 'Okay, you're a sex addict.'"
But that's a personal choice.
Though not a clinician herself, for her part, VerHelst says many people are just as happy to have a name associated with the condition, to know they're not alone, that they can receive help.
"The people with this issue don't have a problem with the label," she said, noting some 40,000 per month visit the Sex Addicts Anonymous website.
Whatever the terminology, the concept first began to crystalize in the early Eighties with the publication of Dr. Patrick Carnes' book Out of the Shadows.
Sacristan said Carnes, an alcoholic and sex addict started a fellowship in Minnesota and "put the idea of sex addiction on the map."
"He created a task-centered approach for recovery that is based on the 12 steps," VerHelst said.
Through his work, Carnes identified four phases and 10 symptoms of sex addiction.
Much like other forms of addictive behavior, the phases are: preoccupation, ritualization, compulsive sexual behavior and despair.
The symptoms, Carnes found, are:
a pattern of out of control behavior;
severe consequences due to sexual behavior;
inability to stop despite adverse consequences;
persistent pursuit of self-destructive or high-risk behavior;
ongoing desire or effort to limit sexual behavior;
sexual obsession and fantasy as a primary coping strategy;
increasing amounts of sexual experience (because the current level of activity is no longer sufficient);
severe mood changes around sexual activity;
inordinate amounts of time spent in obtaining sex, being sexual, or recovering from sexual experience, and;
neglect of important social, occupational, or recreational activities due to sexual behavior
Out of the Shadows cemented Carnes' reputation as a thought leader in the field and others in the addiction field began to follow his lead.
That, however, led to the acknowledgment that there was a need for a training standard and that certification to treat those with compulsive sexual behavior was necessary.
That led to the creation of the Certified Sex Addiction Therapist, or CSAT program.
Through the creation of the IITAP, a certification program built around academic study, experiential training, supervision and assessment competence was born.
VerHelst said the goal of sex addiction therapy is to help people move past damaging behaviors and onto happy, productive lives. But, first she said, it's important to discover if indeed a person is in need of help fro the condition.
And that's where the six-point PATHOS questionnaire screening tool for sexual addiction comes in. The questions it asks are:
Do you often find yourself preoccupied with sexual thoughts?
Do you hide some of your sexual behavior from others?
Have you ever-sought help for sexual behavior you did not like?
Has anyone been hurt emotionally because of your sexual behavior?
Do you feel controlled by your sexual desire?
When you have sex, do you feel depressed afterwards?
VerHelst suggested if you answer 'yes' to one or more of the questions, seeking help might be a wise idea.
Another tool, she said, is the Sexual Addiction Screening Test designed to assess sexually compulsive behavior that indicates the presence of sex addiction.
And, VerHelst said, the www.sexhelp.com website is also an invaluable tool for those making their first foray into concerns for themselves or others.
So, once a person has some concerns or a sexually obsessive behavior is identified through other treatment or counseling, specific work on the issue can begin, Sacristan said.
VerHelst said CSAT treatment involves a 30-task "recipe for recovery."
It's work a counselor does with a client that can help uncover deeper wounds that have resulted in the negative behaviors.
Tools CSAT therapists have to assist clients include a sexual dependency inventory, post-traumatic stress inventory, a money and work program and assessments for partners.
VerHelst said there are currently 1,700 such therapists worldwide.
"If we had five times that, we would still be underserving," she said.
But, VerHelst stressed, the concept to sexual addiction is not without its detractors.
Indeed, debate over its existence had led it to be included in the third edition American Psychiatric Association's Diagnostic and Statistical Manual (DSM-III) only to see it removed in the DSM-V.
She said the women's liberation movement in the Seventies opposed the idea and that the pornography industry adamantly opposes the concept of sexual addiction.
"They have a multi-billion dollar reason for it not to be 'a thing,'" she said.
"There was a lot of politicking," she said.
Despite that, educating of counselors continues to move forward to address the need for treatment, VerHelst said.
Moreover, Sacristan stressed, treatment does not ask people to stop having sex.
"Abstinence is not the goal," he said. "We want to get people to the point where they can function."
Certified Sexual Addiction Therapists across the Edgewood Health Network
Getting more Canadian counselors trained to meet the demand for people with sexually compulsive or addictive behavior is the goal behind sessions being held at the Edgewood Health Network's Nanaimo treatment centre April 5-9 and Aug. 23-27.
The Certified Sex Addiction Therapy (CSAT) training allows counselors to identify and help those with compulsive sexual behaviours that are impeding their ability to live happy, normal lives.
While Edgewood is hosting the training on the first two of the four CSAT modules,the education itself is being provided by U.S.-based International Institute for Trauma and Addiction (IITAP).
Edgewood clinical director Elizabeth Loudon said the sessions attract between 30 and 50 people from across North America.
Loudon has just completed part of her CSAT training through IITAP.
She said it was clear there was a need for more Canadian therapists to have access to the training.
"I'm really stoked to be part of a learning movement," Loudon said. "I'm really proud to have Edgewood behind it."
IITAP vice president Tami VerHelst is excited about Edgewood being more involved with training greater numbers of CSAT–trained therapists in Canada.
"The need is there," she said. "We're really hoping we can engage a lot of Canadians."
Right now, she said, many Canadians who might need sex addiction therapy have to travel many hours to find help.
Greater training in Canada, and through education such as that in Nanaimo, will help more Canadians deal with compulsive sexual behavior, VerHelst said.
"She (Tami) knows how dedicated we are here," Loudon said.
Loudon said some participants could stay in rooms at Edgewood and enjoy the campus experience while others would be accommodated offsite.
Click here to learn more about this IITAP (CSAT) module series in April hosted at the Edgewood Treatment Centre in Nanaimo, BC .
Treating Partners of Sex Addicts is a Must! Here's Why.
Written By: Nelson Sacristan, MA, CSAT, Clinical Manager-EHN Vancouver
Just as the rise of patients identifying their own compulsive sexual behaviors is increasing, partners of people with compulsive sexual behaviors are also seeking treatment in greater numbers.  What type of treatment should partners receive? Why do partners need treatment if they aren't the ones with the compulsive sexual behaviour? Experience and research tells me that partners are emotionally and psychologically affected by this disorder and they too, need therapy and support to heal from the damage that comes with compulsive sexual behaviour.
Partners, most of them women, struggle with the betrayal and accompanied unraveling of what might have appeared to be a satisfying relationship. Statistics on infidelity are difficult to compile but conservative estimates range between 30% to 60% of marriages in the U.S. feature infidelity.[1] These estimates do not include infidelity where partners are not married, nor do they account for same sex marriages, which only recently have become legal in the U.S. Still, let's be clear. Partners of people with compulsive sexual behaviors include men and women of any sexual orientation and level of commitment. Depending on how 'infidelity' is defined, the figure would be greater if the myriad expressions of compulsive sexual behaviors, like problematic pornography use by a partner, are included.
 What is it like for a female partner of a 'sex addict'?
Many women describe an experience as having their world flipped upside down. What was once a familiar person to you is now revealed to have a completely different life from the one you thought you shared. Even when there have been some indications of infidelity, confirmation carries with it an overwhelming shock to the relationship and all that surround it, including children, families, finances, sexuality and community. Questions that typically arise are:
– How did this happen to me?
– How did I not know?
– Is there more I don't know?
– What do I tell the kids? My family? My friends?
– Many partners vacillate between shock, anger, denial and grief.
First Steps Towards Recovery
A useful first step is to seek the support of a non-judgmental and trusted confidante. Someone who need only listen and help the partner through the first hours and days to regain calm and a sense of self.
The next step would be to consider the immediate implications of the discovery:
1. Does the partner move out temporarily?
2. Who in the community can help contextualize the infidelity and provide guidance for the way forward?
3. Whom can I count on?
Many partners will seek out the comfort of family and friends, others find help through a marriage or relationship counselor. It used to be common that partners would start marriage counseling, with an examination of the marital dynamics which 'led' to the infidelity. If the offending partner is acting out compulsively, it's likely that an emphasis on what triggers the behavior, apart from the relationship, is a better place to start.
Addiction treatment, with its understanding of compulsively driven behavior, is the current standard for treatment of sex addiction.
What Help Is Available For The Partner?
Counseling help for the partner has gone through a dramatic shift in recent years. Some therapists treat partners of sex addicts as if they were partners of alcoholics or chemically addicted people. This included framing the problems and solutions, through a 'co-dependency model. This model implies enabling, rescuing and efforts to control the addict by the co-dependent. While those behaviors are often present, the co-dependent model leaves out a critically important piece of the puzzle. That is, the trauma of the betrayal.
Research indicates that betrayed partners experience post-traumatic stress disorder (PTSD) symptoms. These symptoms include heightened anxiety, intrusive thoughts about the addict and/or the behaviors, sleeplessness and avoidance of relevant stimuli.
Trauma therapy, along with the support of others in similar circumstances in self-help settings, helps the partner to work through the betrayal and regain empowerment. Trauma therapy also helps a partner to work through much of the lasting damage to self. These include sexual shame, broken trust, body image issues, rage and aversion to sex.
At the Edgewood Health Network Clinic in Vancouver, we provide sex addiction therapy to men and women struggling with compulsive sexual behaviours. In addition, we provide support and therapy to partners who have been affected by this disorder. Our team consists of Certified Sex Addiction Therapists (CSAT), which who are qualified to help a partnership understand the behaviors and provide a roadmap for successful treatment.
If you'd like to learn more about our services offered at our Vancouver clinic, please call 604-734-1100 or call our toll free 1-800-683-0111 to learn more about the range of treatment programs we offer under the Edgewood Health Network across Canada.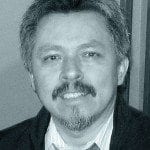 Nelson Sacristan, MA, CSAT, Clinical Manager of EHN Vancouver holds a Master's Degree in Counselling Psychology as well as certification in substance abuse counseling. He has been working in the addictions field for 20 years. Nelson sees his role as helping our clients and their families to understand the nature of addictions, and to facilitate discovery of their inner strengths and integrity. As a Certified Sex Addiction Therapist, he is also available to help men and women struggling with compulsive sexual behaviours
Facts and Statistics About Infidelity. Retrieved on July 2016 at https://www.truthaboutdeception.com/cheating-and-infidelity/stats-about-infidelity.html
Porn Addiction: A Growing Problem
By: Nelson Sacristan, MA, CSAT, Clinical Manager- EHN Vancouver
"Pornography" by definition is a combination of Greek words meaning 'to fornicate' (and also 'to practice idolatry") and 'graph', to write, and to depict. It has evolved since the beginning of its existence along with how it's depicted and when it's used. It probably wouldn't surprise you to know that ever since human beings discovered they had the ability to draw on surfaces, some of the very first images were of sexual acts. A rock etching, whether for celebratory, instructional, spiritual or for other reasons, was once the standard for erotic imagery.
Over time, human beings developed technologies like dyes, paints, printing and photography that would facilitate the depiction of the most basic and yet, mystified of human behaviours. The introduction of the Internet to a worldwide audience in the late 1990's was  accompanied by an exponential growth of access to images about sex, most of them explicit and not all necessarily for an 'erotic' purpose.
At the Edgewood Health Network and perhaps at other treatment centres, more clients- often men, have been seeking help for what has become a compulsive use of pornography. These men and their partners have difficulty with establishing or maintaining satisfying intimate relationships. What is it about online pornography which makes it so difficult to stop using despite all the negative consequences one might endure??
The following are a list of reasons why the use of pornography can become a compulsive behavioural problem:
1. Access: Almost any device can connect to the Internet. There is easier access to pornography. In the past it took a bit of effort to track down the wide variety of pornographic images online. Today access to porn is literally a click away.
2. Availability: Unless there are software or hardware restrictions limiting Internet connections available at a given device, anyone can post, distribute and market pornography. No longer restrained by laws or societal norms, images a person deems sexual can be found, often with no more effort than a click. Online pornography provides access to see things which someone might have been curious about yet provides no context to understand what the curiosity means. What might have been left strictly to the imagination, in the past, is now easily available. Many sources of pornography are free, making point of entry no issue whatsoever.
3. Anonymity: There is a perception that cruising on the Internet is a solitary activity except for group chat or video sharing. Although a computer's IP address is visible to an Internet service provider and law enforcement entities, the illusion of privacy is a tempting draw for people who would not otherwise declare their sexual interests openly. Paradoxically, compulsive use of online pornography often leads to isolation.
"Given the widespread availability of sexually explicit materials online, Internet sex addiction is the most common form of problem online behavior among users."1
Cybersex is the compulsive use of the Internet for acting out sexually. The activities which fall under this category are:
– Accessing online pornography and audio, video, and text stories.
– Real time engagement with a fantasy partner (chat, webcam, audio).
– Multimedia software, "dildonics" and 'virtual reality' interactive platforms.
Who are the people that develop this as a problem?
The largest consumer segment of Internet pornography are between  12 – 17 years old and are usually males. Research reported by the International Institute for Addiction and Trauma Professionals in 2012 delineated adolescent and pre-adolescent males and females by age. The findings are remarkable. By age the age of 10, 10% of the boys and 6% of girls had already been exposed to online pornography; by the age of 12, 19% of boys and 10% of girls respectively.
Adult males who use cybersex tend to get into trouble more dramatically and therefore are the stereotype for the porn abuser. These dramatic consequences can include ruined relationships, divorce, broken families, legal difficulties, lost productivity, concurrent substance abuse issues and social isolation.
A Growing Problem
Despite the male stereotype that exists for the porn abuser, research is indicating a rise in female porn users. According to the Family Safe Media website's pornography statistics, 1 in 3 visitors to porn sites are women. From those women approximately 17% of met the criteria for porn addiction 2. A 2014 study indicates that Canada is second only to the U.S. amongst first world nations in per capita page views.
Assessment of Porn Addiction
Much of the criteria for diagnosing cybersex addiction would be familiar to those treating or suffering from substance abuse addiction. These include pre-occupation, compulsive use, negative and life threatening consequences, powerlessness to stop or reduce use.
A great place to start assessing whether you or a loved one meets diagnostic criteria is available at: www.sexhelp.com/am-i-a-sex-addict/
Certified Sex Addiction Therapists (CSAT) are available at many of our outpatient clinics and treatment centres The Edgewood Health Network Outpatient Clinics in Toronto and Vancouver, as well as the Edgewood Treatment Centre in Nanaimo and Bellwood Health Services in Toronto can all provide treatment for sexual addiction. Please contact us for a consultation or to talk to a counsellor 1-888-202-3531.
Nelson Sacristan, MA, CSAT, Clinical Manager of EHN Vancouver holds a Master's Degree in Counselling Psychology as well as certification in substance abuse counseling. He has been working in the addictions field for 20 years. Nelson sees his role as helping our clients and their families to understand the nature of addictions, and to facilitate discovery of their inner strengths and integrity. As a Certified Sex Addiction Therapist, he is also available to help men and women struggling with compulsive sexual behaviours
At, EHN Vancouver, a new 10-Day Recovery Start Program for Men starts on Wednesday April 13th. To learn more call 604-734-1110 or email: [email protected]
1 Young, K. S.  (2008). Internet sex addiction: Risk factors, stages of development, and treatment. American Behavioral Scientist, 52, 21-37.
2 https://www.familysafemedia.com/pornography_statistics.html