Challenging Those Addiction Symptoms That Can Linger After You Stop Drinking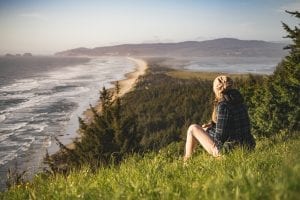 "This is WHO I AM! Why are you trying to change me? I stopped drinking!" Sound familiar? Statements like these are examples of what people might say who've stopped drinking but continue to behave as if they were still drinking or using. You see, becoming sober is just one part of addiction recovery. This behaviour is commonly referred to as untreated sobriety.
It's important to recognize this behaviour because it usually presents itself as anger and resentment. These emotions are triggering for your recovery. The anger and resentment are usually a result of not being able to accept that you can no longer use substances to feel better. In essence, what you may be experiencing is grief over the loss of your drug of choice.
We spoke to Kim Holmgren, Addiction Counsellor at Bellwood Health Services to discuss what "dry drunk syndrome" looks like. Kim Holmgren teaches a session on untreated sobriety every few weeks at Bellwood to clients and has been with Bellwood's clinical team for over three years. Kim Holmgren states, "Although a person may not have used or acted out in years they may still have never had a sober day. So not using or acting out is definitely a part of addiction recovery, but in itself, it is not recovery." Moving from a stage of loss to acceptance can make all the difference of how you feel. If you're having a difficult time accepting the loss of drugs or alcohol, this can keep you stuck in a nasty state of bitterness.
Kim Holmgren shared with us a list of symptoms or some things you might say when you have untreated sobriety:
Low self-esteem
Can't live in the moment.
"I don't like myself."
"What do they think of me?"
"Am I good enough?"
"Nobody understands me."
"You don't get it."
Tomorrow I'll smarten up.
I don't fit in.
Maybe I can control it?
One isn't going to hurt…or is it?
But it is different now.
I feel so much better
I don't feel any better.
I still feel crappy.
"I'll stay off the hard stuff!"
Why does everything always happen to me?
I never get a break.
If they don't trust me, why am I doing this?
It's not going to help if I call someone.
I'm different.
I don't care.
It's MY LIFE!
Kim Holmgren states that all these symptoms or sayings are often said by individuals by people who aren't in recovery too, but the difference is that this type of thinking and behaviour is dangerous for a person who is in recovery. "Those who quit using or acting out and are still angry about it usually wind up living miserable lives and usually make everyone around them feel miserable too. Family members or members from a support group are often the first to notice this behaviour. Some people might argue that their loved one or friend is trying to change who they are despite the obvious. Why pay attention to this? Resentment and anger are one of the worst enemies for a person in recovery! Remember, these individuals are not addicted to the substances. The substances are just a solution. If this behaviour isn't handled properly, it can come back after long periods of sobriety and is usually the first sign of a relapse waiting to happen."
Recovery Vs. Abstinence/ Not Acting Out
What does recovery look like versus untreated sobriety? Kim Holmgren explains, "Recovery involves working on all of the problems and issues that led you to use in the first place. It requires major lifestyle changes and developing a support group system. You need to work on yourself and fix what was broken. Plain abstinence does not do any of the things previously mentioned."
Kim Holmgren does mention in a previous blog post that its not always the person's fault they weren't able to accept and move forward in their recovery. "Sometimes people have underlying mental health illnesses that haven't been addressed yet. Other times, it can be environmental stressors and triggers that are overwhelming for someone who is in early recovery."
Next Steps
According to Kim Holmgren, one of first things you can do to stop this behaviour and move towards acceptance is to get a sponsor, "Get a sponsor and to talk to them. Ask yourself, where are the anger and the resentment coming from? Acceptance is the first step." Kim Holmgren also suggested to look at Dr. Steven Melemis, PhD, MD' five rules of recovery published in his book, I Want To Change My Life: How to Overcome Anxiety, Depression and Addiction:
Change your life. You recover by creating a new life where it is easier to NOT use.
Be completely honest. Addiction requires lying. From this day forward, you have to be completely honest, especially with yourself and your recovery circle. As you get more comfortable, the circle can widen. Honesty is always preferable, except where it may harm others.
Ask for help. That includes doctors, therapists, addiction counsellors and people in recovery. Anywhere that will help your recovery.
Practice self-care. Mind-body relaxation is not an optional part of recovery, it is essential. The practice of self-care during mind-body relaxation translates into self-care in the rest of life.
Don't bend the rules. Don't look for loopholes in your recovery (quick fix). No change is no change.
If you need to speak to someone about the challenges you are facing in your recovery, please call us at 1-800-387-6198. It's important that you start to be honest with yourself and ask for help.
A Healing Path for All: The Importance of a Family Aftercare Program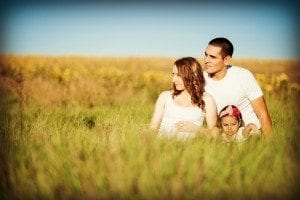 Addiction is a family disease. It doesn't affect just one person in the family; it affects everyone in the family. You've probably heard this statement many times or perhaps you've never thought of addiction in this way. Well, it's very true and although the other family members are not addicted they still experience pain, loss, and turmoil.
Addiction has a way of creating tension and conflict that leads to problems for family members about how to cope with the person's addiction and the effects on the family unit.[1] An American study was conducted on over 25,000 family members of someone with substance use disorder (SUD), matched to family members of someone with diabetes, asthma or a control group of family members where there was no SUD  nor chronic physical illness. The results were that in the year prior to diagnosis of the main patient, family members of those with SUD were more likely to themselves be diagnosed with mental illnesses including depression or trauma than those in the diabetes or asthma groups.[2]
Most people have trauma as a result of living with someone that has an addiction. Dealing with violence, emergencies, police and ambulance situations, verbal or physical abuse, mental abuse, worrying about someone else's life or death all the time without the power to change it, being lied to or being blamed are all experiences that can create distress and leave people emotionally overwhelmed.
What starts off as trying to help your family member who's struggling with drugs or alcohol (because it feels like it's the right thing to do) often ends up becoming a life's mission. Susan Barnes, Addiction Counsellor and Supervisor of Volunteers at Bellwood Health Services agrees, "Family members may not realize it because they are so focused on the addict."  Loved ones dedicate every last breath and strength towards managing the unmanageable. They feel the need to fix everything. Resentments grow, isolation becomes the norm and boundaries become a thing of the past.
Support is Necessary for Family Members Too
Trying to change the behaviour of a person who's been struggling with addiction takes time, support and professional treatment. So why wouldn't it be the same for a family member? Family members take on roles and responsibilities as a way to cope with the chaos that comes with addiction. At Bellwood Health Services, family members are encouraged to attend the Family Program. The Family Program is designed to help family members understand what addiction means and how change is possible; there is a light at the end of the tunnel.
The Family Program is the first step towards recovery for family members. Think of the Family Program as the renovation of a building that holds new skills, education and goals. The Family Aftercare Program is maintenance for that newly renovated building.
Susan Barnes believes it's important for family members to continue to receive support once their loved one has completed an addiction treatment program, "Family members need to heal from the trauma and the after effects of living with the addiction. It's a long term process and it requires all parties to heal first before they are ready to heal the relationship."
Research by the University of Birmingham states that "Good quality social support, in the form of emotional support, good information, and material help, is an invaluable resource for affected family members, supporting their coping efforts and contributing positively to their health."[3] Bellwood's aftercare program is just that according to Susan Barnes, "Family Aftercare has always been an integral part of the Bellwood Treatment Program. Addiction is the disease of the addict which can only be healed by the addict. However, the family can play a significant role by supporting the recovery behaviours and not enabling the addictive patterns. This requires education, a lot of practice and support for the family members before they are able to provide the healing environment."
Providing a Healing Environment
Susan Barnes states that the healing environment has many layers. During family aftercare, loved ones learn facts about addict behaviours and addictions. Family members begin to comprehend how their own participation in the dynamic develops. Essentially, loved ones will learn about what is helpful and not so helpful in recovery.
There is something very powerful and healing that can come from a group of people that share the same experience. The following are some of the reasons why Susan Barnes believes group aftercare for family members works:
Being with people who understand you.
Being able to talk about things they normally hide.
Non-judgemental environment.
Hearing about experiences of others so they can learn from them.
Finding hope and support.
Finding self-esteem and confidence again.
Developing your own voice.
Learning to take care of their emotional needs.
Bellwood Family Aftercare Program
It doesn't matter if you have a loved one in any of Bellwood's substance abuse treatment programs or not, anyone is welcome to attend the Family Aftercare Program. Bellwood's Family Aftercare Program can run up to two years facilitated by an addiction counsellor. Years 3, 4 and 5 are self-facilitated groups as they have much more insight and experience with addiction recovery. Group fees decrease with each year.
Whether it's through a Bellwood family aftercare program or Al-Anon, participating in a continuing support program is important to move forward in your own recovery and to support your loved one.
If you'd like to learn more about this program or are interested in registering for this program, please call us at 1-800-387-6198 or email us.
[1] Copello, A., Templeton, L., Orford, J., Velleman, R., Patel, A., Moore, L.. . Godfrey, C. (2009). The relative efficacy of two levels of a primary care intervention for family members affected by the addiction problem of a close relative: A randomized trial. Addiction, 104(1), 49-58. doi:10.1111/j.1360-0443.2008.02417.x
[2] Copello, A., Templeton, L., & Powell, J. (2010). The impact of addiction on the family: Estimates of prevalence and costs. Drugs: Education, Prevention and Policy, 17(s1), 63-74. doi:10.3109/09687637.2010.514798
[3] Copello, A., Templeton, L., Orford, J., Velleman, R., Patel, A., Moore, L.. . Godfrey, C. (2009). The relative efficacy of two levels of a primary care intervention for family members affected by the addiction problem of a close relative: A randomized trial. Addiction, 104(1), 49-58. doi:10.1111/j.1360-0443.2008.02417.x
The Importance Of Aftercare In Recovery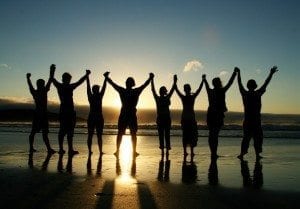 For those suffering from addiction, the consequences can be devastating. People lose their jobs, damage their relationships with friends and family, and face financial hardship. It becomes cyclical; substance abuse creates these personal difficulties and in turn, they can cause stress and trigger the individual to use more frequently. In other words, abusing substances becomes the individuals primary means of coping with life's difficulties. When this happens, the environment becomes so toxic that admission into a residential addiction treatment center may be necessary to give the individual a chance at recovery.   
Residential treatment offers a safe environment to begin to repair the damage caused by addiction.  At this stage, people are very vulnerable and treatment provides a safe place away from triggering situations in which they might relapse. They can focus on healing and recovery. Clients are taught more constructive coping strategies, relapse prevention and grounding techniques. They can then begin to practice and refine these skills without the outside pressure of their environmental stressors. 
While residential treatment is a necessary first step, recovery really consists of using coping, grounding and communication tools in "real life" situations.  Without prior experience practicing these newly acquired tools, the recovering addict is susceptible to return to past behaviours and may relapse.  Therefore, early recovery is a time of transition and one where aftercare support becomes vital to long term behaviour change.   Continuing care is an active way the individual can build on the foundation of recovery that he/she has established in residential treatment. 
There are many support systems available to individuals in early recovery. Aftercare supports can consist of self-help groups such as Alcoholics Anonymous, individual counselling, or outpatient groups run by addiction treatment organizations.  Furthermore, these meetings take place throughout the day and into the evening, making them easier to attend.  Also, with the latest technology trends there a variety of aftercare meetings available online.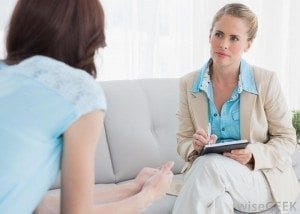 Attending aftercare benefits the participants by giving them the ability to share their experiences using active coping skills in real life situations.  Individuals may receive feedback on how they can improve these skills going forward or receive reinforcement that they are progressing well.  Another benefit is the opportunity for the individual to belong to a community that they can relate to – one that is supportive, but will also hold each other accountable when needed.  For example, aftercare can help individuals come to a realization that they may be on a risky path of returning to their previous behaviours.  These groups also provide members with the opportunity to pass knowledge onto others who are beginning their journey of recovery.  Imparting knowledge and experiences onto newcomers can help reinforce an individual's commitment to abstinence and a life of wellness.
Research has also demonstrated the importance of aftercare.  Studies have found that regular aftercare participation is one of the best predictors of success following treatment.  For example, a long-term follow-up study spanning 40-years, found that those who were able to maintain longer periods of abstinence were attending 20 times as many meetings as those who were not able to maintain abstinence.   Bellwood's own outcome research has demonstrated that 83% of those who engaged in two or more regular aftercare supports were high recovery (continuously abstinent or achieved at least 95% reduction in substance use) at six-months follow-up from residential treatment.
There are many different forms of aftercare, but it is important to remember that attending any form of aftercare is an improvement over leaving the treatment center overconfident. Recovery requires continuous work on the skills learned in treatment and is a lifelong process. As the Chinese philosopher Laozi once said 'a journey of a thousand miles begins with a single step' and each week of successful engagement in support, is a successful step on the road of recovery and lifelong wellness.
Mindfulness: From Distraction to Stillness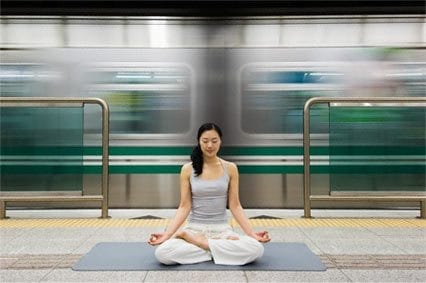 Stillness.  The calm surface of a lake at dawn.  The silence of an empty chapel.  The soft quiet of a night full of stars.  How we wish at times for our minds to settle, and just be still.  For the pointless worries to stop, that ceaseless chatter.  What we should have done, what we should be doing, what we should be preparing for.  The tyranny of the shoulds.  Our minds are constantly doing, always trying to fix things, change things, make things better.  Trying to close the gap between where we are, and where we think we should be.  From the second we get up in the morning, to the time we fall asleep at night.  What should I have said to her on the phone last weekend?  What can I do about my weight?  All big questions, to be sure, but do they never stop?   Why can't we shut our minds off?  It's something I hear in the office all the time.  I can't focus, doc.  I can't turn my brain off.  It won't let me sleep.  It must be ADHD.  Isn't there a pill you can give me?
Modern society doesn't help.  There's always another distraction out there.  Something else to do.  Cellphones, Facebook, Twitter, Google.  More channels on TV.  More ads.  Faster cars.  Better hair.  Whiter teeth.  Another thrill, another sensation.  Don't stop, or you might miss something. A constant need for 'more'.  It isn't hard to see where addiction fits in.
What's the answer?  How does one stop 'doing, doing, doing', and just 'be'?  How do we learn to control our minds, and not have them running in circles, taking us with them?  For a few, the diagnosis really is ADHD, and treatment for this can help.  For most of us though, the problem isn't that we can't pay attention, but that we've forgotten how to. This is where the gentle practice of mindfulness can help. Mindfulness is the awareness that emerges through paying attention, in the present moment, to things as they are.  It's what happens when you start to notice what's going on, both outside you, and on the inside, in your thoughts and feelings. Noticing what it's like to eat an apple and enjoy it, rather than 'scarfing' down lunch so fast you can't remember 10 minutes later what you just ate.  Noticing what your thoughts are, but then remembering that they're just thoughts, and that you don't have to react to them.
A simple way to begin being mindful is to take a minute and just focus on your breathing. Try it.  Let your breath be your 'anchor'.  Notice how each breath in fills you with energy, and how each outward breath lets go of tension.  Sit with your breathing for a moment, and notice what happens.  Let whatever happens happen.  You might notice how the soles of your feet feel on the floor.  You might become aware of all the sounds around you.  Notice it, and then come back to being aware of your breathing.  A thought might cross your mind.  Just notice it, like it's a cloud crossing the sky.  Then gently let it go, and come back to your breathing.  You don't have to react to every thought.  Thoughts and feelings come and go all the time, like bags coming down the baggage chute at the airport.  If you choose, you can sit with them and let yourself experience them.   On the other hand, you can let them go, and just come back to your breathing.  You can control what you pay attention to, and for how long.  You can learn to control your mind, rather than letting your thoughts and impulses run away with you.  It's a skill, which means it takes practice, but it's a skill worth learning.   And the payoff, ultimately, is stillness.
By: Dr. Charlie Whelton, M.D., FRCP(C), ASAM Certified
Untreated Sobriety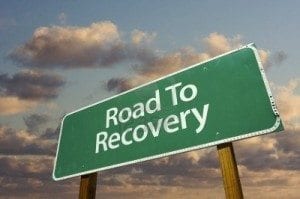 Managing to stop using alcohol or drugs can be a major milestone in the life of someone struggling with an addiction. However, remaining abstinent from substances is only a part of recovery. After quitting, a person can be in a state called "Untreated Sobriety," or as it is often called, "Being A Dry Drunk." This means that while the person is no longer using substances, they still manifest many of the thoughts and behaviors as if they were still in the midst of their addiction. Unable to use drugs or alcohol to cope with their emotions, people with untreated sobriety often feel a sense of anger or resentment due to the fact that they had to give up the one thing that seemingly made them feel better.
Addiction often serves a purpose whether as a coping mechanism, or as a means of escape or avoiding boredom. If the underlying emotional needs are not being addressed, simply removing the substance is not enough. Recovery is not about going back to the way things were before the addiction reared its head. The person has to uncover the reasons for picking up a drink in the first place. Chemical dependency is often a symptom of a larger issue, similar to an iceberg where most of the problems are underneath the surface.
It is also important to consider the psychological ramifications of letting go of a certain way of life or routine.  What happens when we give up or lose something that has been a huge part of our lives for a long time? Something that we believe made us happier? We begin to grieve. Grieving the loss of alcohol or drugs can be as powerful as losing a loved one. If the person does not begin to actively work through this grief to get to the acceptance stage, relapse is a lot more likely. Very often people get stuck in the anger stage asking: "Why me?" or "Why can't I have just one?" This type of thinking is what can precipitate relapse. This is why it is important to ask for help and guidance, learn about the disease of addiction and begin to explore personal reasons for using substances.
Recovery is about progress and many make it through the process to the final stage. They can finally accept the loss and with the help of others, grow through the experience and move on. Others never make it through and remain stuck, feeling angry, bitter and resentful. They may not have used drugs or alcohol for a while, but are hanging on for dear life, "white knuckling it", and screaming in anger, "I HAVE QUIT!" all the while feeling miserable. How long can this go on before drugs and alcohol looks like a good option again?
It is important to note that it is not necessarily the person's fault if they were not able to progress in their recovery. Some people may have underlying mental health issues that have not been addressed. Other times, environmental stressors and triggers may be too overwhelming especially for someone who is early on their path to recovery.  That being said, it is important to be mindful of how recovery is being approached. Recovery is about making changes that go beyond staying sober. It is about feeling good about life and the ability to meet life challenges rather than feeling deprived. Getting to the acceptance stage by quitting AND being in recovery, is what makes life beautiful again.
By: Kim Holmgren, Recovery Counsellor &
Iryna Gavrysh, Research Assistant
5 Tips to Help You Survive the Holidays in Early Recovery
The holidays can be a stressful season for many of us, especially when old family traditions still exist and you have started to develop new and healthier ones.  It can be difficult for family members or friends to understand that you can't join the family for Christmas dinner this year because it raises bad memories or that being near alcohol is just too triggering for you at this point in your recovery.
Early recovery from alcohol or drug addiction can be very challenging.  Yet, with the right tools and support, you can stay sober and prevent relapse from overriding all the great progress you made during rehab.
So whether you are or are not attending a Christmas celebration(s), here are Bellwood's 5 tips to help you survive the holidays in early recovery:
Stay connected.  It can get busy around the holidays with all the shopping, Christmas potlucks and holiday parties.  Yet, it's still important to continue practicing the recovery skills you learned in treatment to ensure you continue on your road to a healthier and happier lifestyle.  Whether it means going through Bellwood's Aftercare Program or attending your 12-step meetings- make sure you don't miss a meeting!  Plan ahead!  If you know you are going to be out-of-town, do some research and jot down the addresses of local 12-step meetings in your vacation destination.  Crises happen- even during the holidays and it's important to have the support and reassurance of your fellow brothers and sisters.
Avoid situations where the dangers of abusing drugs or alcohol may occur.  If you know that a company Christmas celebration will have alcohol and it is too triggering to be around- than do not attend or go with someone who is supportive of your recovery.  Avoid and steer clear of places and old "friends" that made you use.
Eat and snack on time to avoid those mood swings because they can be triggers for relapse.  Pay attention to your basic needs such as your hunger.  As Margaret Fieldhouse, our nutritionist, at Bellwood Health Services, would say, "Eat your 3 snacks and 3 meals a day.  Make sure you eat your protein and be mindful of your sugar intake!"  Bring healthy snacks with you on long trips and plan your meals ahead.
Get proper rest and exercise.  Ensure you are getting enough sleep so that you have the energy and right attitude to get you through the day. Plus, exercising on a regular basis can help you sleep better and feel better too when you are experiencing anxiety or stress.
Acknowledge when you need help.  Reach out to your sponsor or give Bellwood a call to help you get through the challenge that you are facing.  Early recovery from addiction is not the same for everyone.  Listen to the red flags and get the support that you need.
Remember: Don't get…
Hungry
Angry
Lonely
Tired
Trauma, Addiction and Mood
Trauma, Addiction and Mood: Self-Regulation For Recovery
A favourite saying in 12-Step fellowships is: "It's a simple program for complicated people." To be human is to be complex, but that complexity can make addiction seem like a labyrinthine problem, both for the addicted person and for others seeking to help. Trauma, too, is a complex condition. Researchers and clinicians have identified a large number of facets that can be related to trauma: "stuck" (that is, undischarged) flight/fight responses, tonic immobility ("freeze" response) and dissociation, disrupted and damaged belief systems and self-image, chronic anger and rage, debilitating anxiety, major depression, suicidality and homicidal ideation, massive breakdown of lifestyle and relationships, deep shame, guilt, and distrust of people. When addictions and trauma occur together, the complexity can become quite daunting. However, understanding how trauma and addiction interact can open the door to understanding how to recover.
Addiction Can Be a Coping Method for Trauma
Traumatic events are shockingly common. The General Social Survey in 1998 reported that two-thirds of Canadians over the age of 15 had experienced at least one traumatic event in the previous 12 months; and more than one-third of Canadians had experienced multiple traumatic events in the previous year.1
Not knowing how to manage the emotional and physiological stress that may be experienced after a traumatic event, many people turn to addictive substances and behaviours as a means to cope with their discomfort and pain. Studies done in the United States have found that more than two-thirds of people seeking treatment for substance abuse report having experienced one or more traumatic events in their lives.2  Substance users are two to three times more likely than the general population to witness serious injury or death and to experience physical assault.
Trauma Symptoms Fuel Addiction
Overwhelming emotions, along with frequent physical arousal and tension, are primary symptoms of trauma that sufferers have great difficulty regulating. The biological threat response (flight/fight/freeze) appears to become lodged in the nervous system of the survivor, with the result that their body feels as though – and gives their brain the message that – they are constantly in mortal danger. In addition, multisensory images of traumatic experiences may intrude frequently on the mind – images that are charged with intense feelings such as fear, rage, guilt or grief. A leading clinician and research psychiatrist in the field of trauma, Dr. Bessel A. van der Kolk, has said that, "The inability to modulate emotions gives rise to a range of behaviors that are best understood as attempts at self-regulation. These include aggression against others, self-destructive behavior, eating disorders, and substance abuse."
People who suffer from concurrent trauma and addictions are often able to identify the specific symptoms that they have been seeking to regulate with their addictive behaviour. For example, both alcohol and cannabis can temporarily reduce chronic hypervigilance and thus help people sleep, function at work, and maintain relationships. These substances, as well as opiates or disordered eating, can also be used to "numb out" chronic anxiety by facilitating a dissociative state. On the other hand, self-harming behaviour (including some types of disordered eating) can counteract numbing and help the person feel more alive. Similarly, cocaine and stimulants can increase hypervigilance and associated feelings of power and control.
Activities that re-enact traumatic arousal can counteract a prevailing sense of emotional numbness, and may also be driven by the "stuck" flight/fight energy that is seeking to discharge itself. For example, addictive sexual behaviour can be a (not necessarily literal) re-enactment of sexual trauma, and high-risk behaviour as a result of alcohol or cocaine use can also be a way of re-enacting the anxious arousal of past traumatic experiences. Gambling, along with the sometimes consequent levels of debt, borrowing, and sketchy companions, can in itself be a high-risk re-enactment. Different types of physical exertion may replicate aspects of the flight (such as bicycling or running) or fight (such as weight training or martial arts) response, and as such can become a form of compulsive re-enactment. Sometimes people combine the functions of different addictive behaviours to move sequentially between, for instance, the arousal of re-enactment and sleep.
Another favourite 12-Step fellowship saying is: "The good news about recovery is that you get your feelings back; and the bad news is that you get your feelings back." For survivors of trauma, this can be bad news indeed. The very symptoms they have been using substances and addictive behaviours to manage may now emerge in full force. For people in recovery, learning and practicing healthy means to self-regulate mood and physiological state is an urgent need.
Stabilizing Emotions for Recovery
Stabilization is a central principle of addiction relapse prevention. It involves establishing a balanced and health-promoting routine that includes appropriate nutrition, physical exercise, and rest, along with recovery-focused activities, work, family life and leisure. The first stage of recovery from trauma is often termed "safety and stabilization," and is a vital foundation for the eventual work of processing and releasing traumatic memories. For the person recovering from both trauma and addiction, stabilization has an internal as well as an external component. Along with the balanced lifestyle, a trauma survivor must learn how to pay on-going attention to their internal state.
It can be extremely helpful for a traumatized person to become aware of the specific symptoms they were seeking to regulate through their addiction. Someone who had been drinking to get to sleep can focus on sleep hygiene to begin creating a sense of safety and stability. A person who has been on a roller coaster of anxious hyperarousal followed by depressed lethargy can prioritize the learning of methods to bring down the highs and bring up the lows. And if intrusive memories and images have been haunting or flooding the person's mind, then she or he can focus on techniques for mindfully containing the images, without numbing or fearfully seeking to suppress them. Thankfully, there are methods available that can, with determined practice, effectively address the full range of trauma symptoms.
A fundamental practice for anyone seeking to recover from the suffering of concurrent trauma and addiction is to use tension reducing methods to regulate the nervous system. These techniques also help people to gradually become re-acquainted with, and accepting of their internal states, both positive and negative. A few of the most beneficial are gentle, mindful breathing, progressive muscle relaxation, specific types of soothing imagery, listening deeply to calming music, walking outdoors at a relaxed pace, and engaging in mutually nurturing social interaction and connectedness.
Recovery from the combination of trauma and addiction is absolutely possible. For as long as there have been mood altering substances, mood-altering behaviours, and human beings experiencing the trials of living, it is probable that the two conditions have been afflicting people; but recovery has also been occurring. Certainly, since Alcoholics Anonymous began in the mid-1930s, many addicted people with trauma have succeeded in regaining health and a satisfying way of life.
However, this does not mean that such recovery is easily achieved, nor has there has been a 100% success rate. As more effort has been devoted to understanding the interaction between trauma and addiction, we've come to understand how challenging the work of recovery can be. At the same time, a much wider array of approaches has emerged for responding to the challenges. The simple good news for complicated people is that anyone entering into recovery can learn techniques to manage traumatic emotions and memories – and physical arousal and tension – in a way that the addiction never could. While it takes a lot of work to recover from trauma and addiction, there is a very thorough set of tools at our disposal.
Originally published in the Fall 2012 issue of Moods Magazine, www.moodsmag.com.
References:
Statistics Canada, General Social Survey 1998
O'Brien JM, Addiction and Trauma, Presented at the 3rd Annual Co-Occurring Disorders Institute, University of Maine at Augusta, 2011, citing Back et al, 2000
O'Brien JM. Addiction and Trauma. Presented at the 3rd Annual Co-Occurring Disorders Institute, University of Maine at Augusta, 2011, citing Cottler et al, 2001, & Kessler et al, 1995. [Kessler RC, Sonnega A, Bromet E, Hughes M, Nelson CB. Posttraumatic stress disorder in the National Comorbidity Survey. Archives of General Psychiatry. 1995 Dec;52(12):1048-60.]
Van der Kolk, BA, Fisler, RE. Childhood abuse and neglect and loss of self-regulation. Bulletin of the Menninger Clinic. 1994 Spring;58(2):145-68
Janina Fisher, Addictions and Trauma Recovery, Paper presented at the International Society for the Study of Dissociation. San Antonio, Texas, November 13, 2000
What's on Your List for the Holidays?
Tips on coping during the holidays:
As the holiday season approaches, getting together with friends and family may be something we look forward to. We often think of the holidays as a time for children – a magical time.
But the holidays can conjure up bad memories. Even when personal experiences have changed, the anxiety associated with the past can flood into the present and taint it. Being prepared, knowing your limitations, and planning can keep things manageable.
For the addict in recovery, the holidays can be difficult and a time when there is a risk for relapse. If you are not with your family, this is a time of year when you may miss them more. You may feel lonely even when you are with others. Going back to the basics in recovery is a good way to cope.
Attend extra 12-step or support meetings. Stay involved with recovery activities. Host an event for friends who are also in recovery. Stay in touch with your sponsor and your counsellor if you have one. If you do not have one, get one. Take a few minutes every day for reflection. Use one of those little books that have a daily inspiration. Write a few lines in a diary and work on developing "an attitude of gratitude".
One of the options for someone recovering from an alcohol problem is to speak to your doctor about using the protective drug, Antabuse. It is not addicting; it only reacts when you drink alcohol. It will make you physically sick. Why would anyone take this stuff, you might ask? When your mind is preoccupied with the idea of drinking all day and night, it is difficult to focus on anything else. Instead of having to make hundreds of decisions during the day not to drink, you make one decision – I am taking Antabuse today. Most people are not interested in testing the reaction. It is like having an insurance policy. It protects you against the impulsive first drink that can lead to disaster. It buys you time to consider your options. It buys you time to let the problem, the stress, or the anxiety to pass. It's a good tool early in recovery and for times when you are feeling stressed or vulnerable.
If alcohol is not a problem for you, you still need to be cautious. For many drug addicts, the risk of relapse to their main drug is through beer or alcohol.
There are also new medications available that help reduce cravings. Ask your doctor if there is something suitable for you. However, medications do not change your lifestyle, so be vigilante in your recovery.
Parties and events will continue into January and pop up during the year. Plan for the event. Will there be alcohol or drugs? Is the venue a safe place; a place where you will not be triggered? Who will you go with? Try not to go alone. You can plan to arrive late and to leave early. Have a secret signal that lets the other person know that you are feeling uncomfortable and would like to leave.
Eating breakfast, lunch and dinner plus a mid-morning, mid-afternoon and evening snack helps your blood sugar level not to drop. Mood swings and cravings are reduced when you eat regularly and include protein, carbohydrates and a little fat in your diet.
A good brisk walk is a simple way to get some exercise and also help you to cope better with stress. Watch your coffee intake. Coffee is a stimulant. It can make some people agitated and interfere with sleep. Speaking of sleep, make sure you get enough. When you are over-tired, you do not cope as well with stress. Remember 'HALT' – don't get Hungry, Angry, Lonely or Tired!
Be well everyone!
M. Linda Bell
Chief Executive Officer  – Bellwood Health Services