A Day in the Life of Bellwood – Part Two
 Après Lunch to Lights Out
Hopefully, you have had an opportunity to read part one of our blog, A Day in the Life of Bellwood.  Rise and Shine to the Noon Day Break will have led you through a typical morning at Bellwood Health Services, concluding at the lunch hour.  As previously mentioned, lunch, and all other meals and snacks are as important as every other component of Bellwood's holistic treatment model.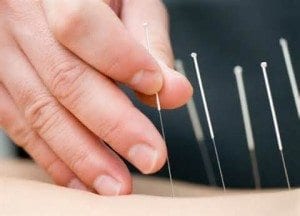 After lunch, activities shift from the intense cognitive focus of the morning's lectures and groups to sessions that are more practical, individual, and physically-focused.  Between 1:00-2:00, your time will be less structured.  Depending on your program and timeline, you might have an acupuncture session or individual appointments with your therapist or recovery counsellor at this time.  Or, you might just have a free hour to rest, enjoy a walk around the grounds, or work on some of your session assignments.
Once your lunch and rest period are over, your afternoon's activities between 2:00-4:15 will be shaped by the program in which you are participating.  This is the time when your sessions will focus on the issues and recovery tools specific to the substance or behaviour with which you are struggling.  Whether your primary treatment area relates to substance abuse, problem gambling, sex addiction, eating disorders, or addiction with PTSD, you will be involved in specialized groups and sessions with other clients dealing with these similar issues.  Some examples of these sessions include therapy groups, educational lectures and films, expressive artwork, money management and budgeting sessions, and collage session.  There are many different things happening during this time period, but your weekly schedule will always clearly show you where you need to be at all times.
Individual appointments with your therapist, recovery counsellor, or physician may be scheduled during this or other times throughout the day.  The appointments are arranged based on individual needs; the number of sessions you receive during your treatment program will vary based on your progress.
An important program that takes place during the afternoon is our three-week Relapse Prevention Treatment Program.  If the program you are participating in is longer than 4 ½ weeks, you will automatically receive this important small group component.  You will learn to recognize triggers, risk factors, and early warning signs of slipping back into your former habits and behaviours.  Bellwood counsellors will help you identify specific aspects of your lifestyle, circumstances, and outlook that may need to be changed, removed or added in order for you to build a strong foundation for your recovery.  Even if you did not initially choose a program length that included the relapse prevention component, you always have an option to request a three week extension so you can take advantage of this program.
All of our programming is designed with a clinical focus. We want each part of your day to be a healing and learning experience within a larger part of a therapeutic community.
The Importance Of Aftercare In Recovery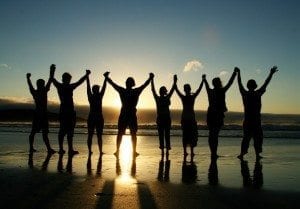 For those suffering from addiction, the consequences can be devastating. People lose their jobs, damage their relationships with friends and family, and face financial hardship. It becomes cyclical; substance abuse creates these personal difficulties and in turn, they can cause stress and trigger the individual to use more frequently. In other words, abusing substances becomes the individuals primary means of coping with life's difficulties. When this happens, the environment becomes so toxic that admission into a residential addiction treatment center may be necessary to give the individual a chance at recovery.   
Residential treatment offers a safe environment to begin to repair the damage caused by addiction.  At this stage, people are very vulnerable and treatment provides a safe place away from triggering situations in which they might relapse. They can focus on healing and recovery. Clients are taught more constructive coping strategies, relapse prevention and grounding techniques. They can then begin to practice and refine these skills without the outside pressure of their environmental stressors. 
While residential treatment is a necessary first step, recovery really consists of using coping, grounding and communication tools in "real life" situations.  Without prior experience practicing these newly acquired tools, the recovering addict is susceptible to return to past behaviours and may relapse.  Therefore, early recovery is a time of transition and one where aftercare support becomes vital to long term behaviour change.   Continuing care is an active way the individual can build on the foundation of recovery that he/she has established in residential treatment. 
There are many support systems available to individuals in early recovery. Aftercare supports can consist of self-help groups such as Alcoholics Anonymous, individual counselling, or outpatient groups run by addiction treatment organizations.  Furthermore, these meetings take place throughout the day and into the evening, making them easier to attend.  Also, with the latest technology trends there a variety of aftercare meetings available online.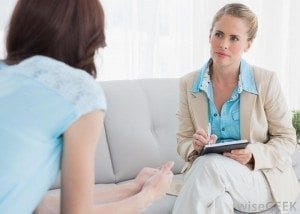 Attending aftercare benefits the participants by giving them the ability to share their experiences using active coping skills in real life situations.  Individuals may receive feedback on how they can improve these skills going forward or receive reinforcement that they are progressing well.  Another benefit is the opportunity for the individual to belong to a community that they can relate to – one that is supportive, but will also hold each other accountable when needed.  For example, aftercare can help individuals come to a realization that they may be on a risky path of returning to their previous behaviours.  These groups also provide members with the opportunity to pass knowledge onto others who are beginning their journey of recovery.  Imparting knowledge and experiences onto newcomers can help reinforce an individual's commitment to abstinence and a life of wellness.
Research has also demonstrated the importance of aftercare.  Studies have found that regular aftercare participation is one of the best predictors of success following treatment.  For example, a long-term follow-up study spanning 40-years, found that those who were able to maintain longer periods of abstinence were attending 20 times as many meetings as those who were not able to maintain abstinence.   Bellwood's own outcome research has demonstrated that 83% of those who engaged in two or more regular aftercare supports were high recovery (continuously abstinent or achieved at least 95% reduction in substance use) at six-months follow-up from residential treatment.
There are many different forms of aftercare, but it is important to remember that attending any form of aftercare is an improvement over leaving the treatment center overconfident. Recovery requires continuous work on the skills learned in treatment and is a lifelong process. As the Chinese philosopher Laozi once said 'a journey of a thousand miles begins with a single step' and each week of successful engagement in support, is a successful step on the road of recovery and lifelong wellness.
"Orthorexia": When Healthy Eating Becomes a Problem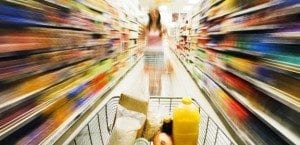 Orthorexia is a relatively new term used to describe a type of problematic eating and food preoccupation.  As orthorexia is somewhat unknown, there is some confusion about what it actually means, and whether or not it is an emerging eating disorder, distinct from anorexia nervosa and bulimia nervosa.
The term orthorexia first appeared in a 2001 book by Steven Bratman entitled Health Food Junkies: Orthorexia Nervosa – Overcoming the Obsession with Healthful Eating. The author, who is a physician specializing in holistic medicine, coined the term and defined it as an "unhealthy obsession with healthy food."  The root "ortho" comes from the Greek meaning "correct" or "right" and "rexia" implies that it is an eating disorder similar to anorexia but with an emphasis on correct or "pure" eating. The term orthorexia is not listed in the dictionary, nor is it an official diagnosis, and as a result there are no associated criteria for diagnosis. However it may useful to think about the idea of having an "unhealthy obsession with healthy food." Can one take an interest in healthy eating too far? If so, how far is too far? Can the interest in healthy eating lead to negative physical and mental consequences? In my everyday life experiences and in my experience as a therapist working with clients who have eating disorders, I have seen examples that I would define as "taking an interest in healthy eating too far." I have seen the obsession with healthy eating affect people's lives, health and happiness. I have seen this become a contributing cause of death.
I believe an interest in healthy eating can be seen as part of an attitude and behaviour continuum that ranges from those who know about, and try to make wise choices in their food selection most of the time, to those who cannot eat food that is deemed "imperfect," even if it means starving themselves.
I personally know of an example whereby an individual let their obsession with healthy eating ultimately lead to their premature death. Not long ago, I received a call from a friend whose elderly father was in the hospital with a medical illness.  My friend was very concerned because while in the hospital, his father refused food and water. For years, this man had controlled his diet by choosing foods that he thought were healthy. He tried to buy everything organic, would not eat certain food for reasons that to me seemed obscure, was vegetarian, mostly vegan and drank only bottled water. He felt good about making these choices and generally talked about them with an air of pride. However, when in the hospital, he was not eating or drinking. He stated he considered the water to be unsafe because it came from the tap, and the hospital food, which was not organic, would make him sicker. Had it not been for these attitudes and fears, which led to his refusal to eat while in the hospital, his medical issue probably could have been treated successfully.
Although this story may seem extreme, it is not uncommon. For example, someone can start out with good intentions to improve their health, but this can spiral out of control. The ways in which it can spiral out of control include limiting or avoiding social eating when the food provided is not considered healthy enough, becoming preoccupied with food and health in general. This in turn can affect mental health and happiness, and even the ability to focus on other important aspects of life such as recreation, school and career. What started out as a seemingly "normal" interest in a healthy diet ironically becomes unhealthy.
Part of the problem is that all the messages we currently get from media, Internet, books etc. about healthy eating and healthy foods can be very confusing. Almost any food you choose can be seen as either healthy or unhealthy depending on the source of the information. If you were to follow all the advice, there would be literally nothing left to eat! And don't forget, many sources of information such as the Internet and TV can be sensational, and not based on scientific evidence. One extreme reaction to this type of information is to try to restrict all foods that are considered "bad", as evidenced in those exhibiting "orthorexic-type" behaviours. The other is to disregard all nutritional information, because it is impossible to meet these standards. These individuals end up eating a predominance of fast food and foods with little nutritional value.
What is ideal, however, is the idea that one can develop a balanced, middle ground approach to diet and nutrition. Granted, this is not sexy or exciting. However, it can be maintained in the long term, and would not negatively impact one's emotional and physical well-being. In a balanced approach, one thinks of healthy eating "guidelines" rather than rules or absolutes. Food is neither good nor bad, and all food can be eaten in moderation.  An example of a healthy eating guideline is "whole grains are better than processed grains – I aim to have whole grains about half the time." Or that "desserts or other "fun foods" taste great and add to pleasure in life. I can allow myself to have a portion of these foods daily." This balanced approach is one which promotes recovery from eating disorders, and which I espouse in my own life.
If you are finding yourself preoccupied with healthy eating, or other eating concerns, it can be very helpful to seek counselling.  The diagnosis or label ("orthorexia", bulimia, etc.) is not the important thing. What is important is whether food is interfering with your life; making you feel overwhelmed, taking too much time and energy, affecting relationships, self-esteem or your mood. If this is the case, a therapist, especially one familiar with eating disorders, can be of great help.