How Our Occupational Therapists Help Trauma Patients
Most of us take for granted our ability to complete the most basic steps associated with self care and social engagement. We never really consider that brushing one's teeth, taking a shower, or having even the briefest social interaction with a stranger may be an emotionally strenuous task for some individuals. Naturally, when a person suffering from post traumatic stress disorder (PTSD) tries to explain the difficulty they experience executing daily tasks, it is not uncommon for them to be met with objections or to have their issues dismissed and be told to simply "get over it." This advice is in no way helpful to the firefighter who is triggered by the sound of their own children crying, after witnessing children dying in a fire while on the job. And this certainly does nothing to assist the war veteran who relives moments on the battlefield everytime they hear the sound of aircraft overhead. From the decades of research on PTSD, one thing is abundantly clear—avoidance is not a viable option. Enter occupational therapy.
What Is Occupational Therapy?
Occupational therapy is a form of treatment for individual suffering from addiction or mental health disorders that interfere with their ability to perform daily tasks associated with living a normal, healthy. Occupational therapy focuses on three main areas:
Self Care: includes personal hygiene, grooming, and healthy eating

Productivity: includes maintaining employment or attending school

Leisure: includes playing sports, team activities, and personal hobbies
Occupational therapists will often try to restore a patient's self-confidence by breaking down big tasks into smaller, more manageable subtasks for the patient. This approach prevents the patient from feeling overwhelmed and gives them a sense of achievement by proving a series of small wins that bring them incrementally closer to achieving a big goal.
Symptoms of Post-Traumatic Stress Disorder
The biggest commonality among first responders, veterans, and survivors of abuse with post-traumatic stress disorder (PTSD) is that it impairs their abilities to move forward after the traumatic event. PTSD symptoms create severe psychological limitations that promote self-destructive behaviors. Through repetition, these behaviors become habits that an individual will feel unable to control, much less stop. PTSD symptoms are usually grouped into four categories:
Intrusive memories

Avoidance of triggering situations and emotions

Negative changes in thinking and mood

Changes in physical and emotional reactions
In his book, The Evil Hours: A Biography of Post-Traumatic Stress Disorder, David J. Morris describes the aftermath of trauma as follows:
Trauma destroys the fabric of time. In normal time you move from one moment to the next, sunrise to sunset, birth to death. After trauma, you may move in circles, find yourself being sucked backwards into an eddy or bouncing like a rubber ball from now to then to back again. … In the traumatic universe the basic laws of matter are suspended: ceiling fans can be helicopters, car exhaust can be mustard gas. 

Understanding Your Emotions Helps Manage Symptoms
Our emotions are an important part of our individual growth and development. They can help us with everything from situational awareness to establishing healthy relationships. Distinguishing between an appropriate emotional response and a dysfunctional one can be a challenge for individuals with post-traumatic stress disorder (PTSD). Our occupational therapists teach patients principles and skills to help them better understand their emotions:
Your emotions can provide you with useful information or important signals.

Emotional signals can often be useful, but they should not be treated as facts.

Your emotions are important, but keep them out of the driver's seat when it comes to making certain types of decisions.

Staying connected to your emotions is essential for developing useful coping techniques. However, you must also maintain the capacity for rational analysis of your reactions to situations and be able to evaluate whether or not your reaction is appropriate.

In some situations, the appropriate action for you to take may be the opposite of what your emotions are telling you to do—this is called "opposite to emotion action."
The process of working with occupational therapists is both collaborative and goal oriented, making it easy for patients to track their progress.
The Wise Mind: Balancing Emotion and Reason
When we are in our emotional mind, our actions are predominately based on our emotions and how we are feeling. Our response to stress or triggering situations is extremely reactive as we abandon logic, fact, and reason when our emotional mind has taken over. An example of your emotional mind taking over is when you overreact to a situation because it triggers a negative memory of a similar situation; your fear that something similar to your memory may happen again drives your overreaction, even if it is actually extremely unlikely.
We would all like to believe that we operate from our reasonable mind, however this is not always the case. The reasonable mind is the part of us that is based solely on logic and rational information. It gathers and interprets empirical information from our observations and forms beliefs and opinions based on that information. If drives actions that are are cool, controlled, and strategic. The reasonable mind is very useful in crisis situations. Many military personnel and first responders can tell you, being able to access the reasonable mind when you need it can be the difference between life and death. The reasonable mind is excellent for planning and evaluating big life decisions, however, it is possible to overdo it and fail to recognize and consider the significance of our emotional signals. Overuse can create habits such as minimizing our feelings, and compartmentalizing events that could be pivotal to our development by diminishing our emotional connections to them. Such habits could lead to depression, burn out, or feeling numb.
The wise mind is the integration of the reasonable mind and the emotional mind. It is a functional blend of strategic thinking guided by healthy emotional awareness. It is the capacity to consider past experiences, current perceptions, and theoretical knowledge, to arrive at a constructive understanding of one's present situation. Our occupational therapists teach our patients techniques to make the wise mind more easily accessible and available to help them manage their trauma symptoms.
Problem Solving: Barriers and Strategies
Problem solving can be difficult for the average person on any given day. It requires us to use all aspects of our mental capacity to analyze a particular set of circumstances and available choices, and then produce a solution. An ideal solution would not only satisfy our immediate need, but would also be consistent with our long-term goals. This process can be extremely difficult for individuals suffering from mental health or substance use disorders as they may not trust their own judgement and or accuracy in assessing a situation.
Barriers to Effective Problem Solving
The first step that our occupational therapists take with patients is to help them identify common barriers to solving problems quickly and effectively, including the following:
Looking for a perfect solution

Feeling hopeless or helpless; believing that a satisfactory solution does not exist

Feeling depressed, distressed, or anxious to the point that one cannot focus on problem solving

Excessive fatigue to the point that impairs cognitive ability

Underdeveloped problem-solving skill set
Strategies for Effective Problem Solving
Occupational therapist also teach patients a range of effective problem-solving strategies that can be used in different situations, including the following:
Algorithms: An algorithm is a iterative, step-by-step procedure that produces a better solution with each iteration. While it has a high change of producing a good solution, it can be very time consuming.
Heuristics: A heuristic is a mental rule of thumb, such as an educated guess, stereotype, or generalization. Many people tend to employ this particular strategy when faced with a series of complex problems to reduce the possibilities to a more manageable number.
Trial and error: This approach can be effective when the number of potential solutions is small and the cost of failure is low. The idea is to try solutions, learn from the results, and keep trying until a satisfactory solution is discovered.
Insight: With this strategy, the solution to a problem may appear "all of a sudden." Many researchers believe that insight occurs when a person recognizes features of a current problem that are similar to a problem that the person has successfully solved in the past.
Subjective Unit of Distress Scale and Coping Strategies
It can be very difficult for those suffering from substance use and mental health disorders to clearly recognized and understand how they are feeling at any given time. Occupational therapists provide patients with tangible metrics to help them the recognize, isolate, and react appropriately to negative stimuli. The Subjective Unit of Distress Scale (SUDS) works as an emotional gauge, and is a crucial part of therapy. The SUDS protects patients from their more destructive emotions by teaching them practical ways to distract themselves from what they are feeling. The objective is to turn this distraction, which may be unusual to the patient in the beginning, into their habitual response to extreme stressors.  
Occupational Therapists Help Patients Get Back to Their Lives Faster and Better
Recovery from post-traumatic stress disorder is a difficult process that requires hard work and commitment from the patient. Occupational therapists help facilitate this process and allow patients to return to their normal lives more quickly, with effective coping skills, useful habits, practical knowledge, and effective problem-solving strategies.
Call Us for More Information
If you would like to learn more about the treatment programs provided by EHN Canada, enrol yourself in one of our programs, or refer someone else, please call us at one of the numbers below. Our phone lines are open 24/7—so you can call us anytime.
Integrated Treatment of Substance Use Disorders and Concurrent Post-Traumatic Stress Disorder (PTSD) Is The Most Effective Approach
Post-traumatic stress disorder (PTSD) can develop after an individual has been exposed to a traumatic event such as death, serious injury, or a threat of harm to themselves or to others. When exposed to such events, it is normal to feel intense fear, helplessness, and horror, but in most cases, these feelings are eventually resolved—but, unfortunately, not always. Some people experience long-lasting and intrusive symptoms such as disturbing flashbacks, heightened states of arousal, mood disturbances, and avoidance of memories about the event. These are the symptoms associated with PTSD.
Post-traumatic stress disorder (PTSD) is more common than you might think. An estimated 1-in-10 Canadians will experience PTSD at some point in their lives. Certain populations are at higher risk of developing PTSD because they are more likely to experience traumatic events. Members of the military are often seriously injured, witness the death or injury of others, and have their lives seriously threatened. Many veterans returning from Iraq and Afghanistan report being targets of enemy gunfire, knowing someone who was injured or killed, or even having to handle dead bodies. Such experiences can have a lasting effect on an individual's mental and emotional well-being.
There appears to be a bi-directional causal relationship between developing post-traumatic stress disorder (PTSD) and developing a substance use disorder. People with PTSD experience persistent and disturbing psychological symptoms, which make them more likely to use alcohol or drugs as coping mechanisms. Conversely, people with substance use disorders are both more likely to experience traumatic events and less likely to be able to process them effectively.
Compared to either disorder alone, concurrent post-traumatic stress disorder (PTSD) and substance use disorders are associated with worse mental and physical functioning, and higher levels of psychological distress. When these two disorders are concurrent, the negative effects can be quite severe: they can impair a person's ability to work, to maintain healthy relationships, and to maintain a positive outlook on life. As a result, people with concurrent PTSD and substance use disorders will often experience rapidly deteriorating physical and mental health, and should therefore get treatment as soon as possible.
There are several treatment options available for individuals with concurrent post-traumatic stress disorder (PTSD) and substance use disorders, including both medical therapy and psychotherapy. Historically, treatment focused on resolving the substance use disorder first, before proceeding to address the PTSD. However, the historical approach risks exacerbating a patient's PTSD symptoms: when a patient with PTSD narrowly focuses on trying to resolve their substance use disorders, they are likely to be confronted with challenges and discomfort for which they are not yet adequately prepared. Today, however, most clinicians recognize that patients' substance use is closely related to their PTSD symptoms. Hence, at EHN Canada, we believe that the most effective treatment approach is through integrated treatment programs that address both disorders together.
EHN Canada's integrated treatment model acknowledges the fundamental interdependence between post-traumatic stress disorder (PTSD) and substance use disorders. Therefore, we address the two disorders at the same time, usually within the the same treatment program. Substance use disorders are conceptualized as tools—albeit highly dysfunctional ones—that people use to try to manage their PTSD symptoms. We educate patients and provide them with a new, healthier, and more effective set of tools, early on in their treatment programs. This reduces the likelihood that a patient's PTSD will compromise their recovery from their substance use disorders. Our conviction that the integrated treatment model produces superior outcomes is also supported by patients' attitudes: research has found that patients with concurrent PTSD and substance use disorders report an overwhelming preference for the integrated approach.
Post-traumatic stress disorder (PTSD) and substance use disorders have a complex interrelationship. EHN Canada treatment programs teach patients how to recognize and manage their symptoms and triggers. We also help patients create solid recovery plans that serve to guide their long-term behaviour changes. EHN Canada's individualized treatment programs also push each patient to discover their own unique strengths and skills. We encourage and support our patients to further develop these abilities to support their successful recoveries and recovery maintenance. Patients complete EHN Canada treatment programs having developed functional and adaptive coping strategies, as well as assertiveness and effective communication skills. They walk out our doors ready to face the world, full of optimism, and eager to get back to their relationships, families, friends, and careers.
Call Us For More Information About Our Programs
If you would like to learn more about the treatment programs provided by EHN Canada, enrol yourself in one of our programs, or refer someone else, please call us at one of the numbers below. Our phone lines are open 24/7—so you can call us anytime.
Challenging Those Addiction Symptoms That Can Linger After You Stop Drinking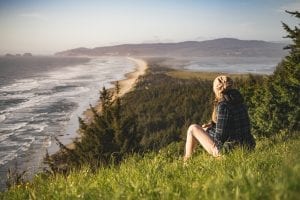 "This is WHO I AM! Why are you trying to change me? I stopped drinking!" Sound familiar? Statements like these are examples of what people might say who've stopped drinking but continue to behave as if they were still drinking or using. You see, becoming sober is just one part of addiction recovery. This behaviour is commonly referred to as untreated sobriety.
It's important to recognize this behaviour because it usually presents itself as anger and resentment. These emotions are triggering for your recovery. The anger and resentment are usually a result of not being able to accept that you can no longer use substances to feel better. In essence, what you may be experiencing is grief over the loss of your drug of choice.
We spoke to Kim Holmgren, Addiction Counsellor at Bellwood Health Services to discuss what "dry drunk syndrome" looks like. Kim Holmgren teaches a session on untreated sobriety every few weeks at Bellwood to clients and has been with Bellwood's clinical team for over three years. Kim Holmgren states, "Although a person may not have used or acted out in years they may still have never had a sober day. So not using or acting out is definitely a part of addiction recovery, but in itself, it is not recovery." Moving from a stage of loss to acceptance can make all the difference of how you feel. If you're having a difficult time accepting the loss of drugs or alcohol, this can keep you stuck in a nasty state of bitterness.
Kim Holmgren shared with us a list of symptoms or some things you might say when you have untreated sobriety:
Low self-esteem
Can't live in the moment.
"I don't like myself."
"What do they think of me?"
"Am I good enough?"
"Nobody understands me."
"You don't get it."
Tomorrow I'll smarten up.
I don't fit in.
Maybe I can control it?
One isn't going to hurt…or is it?
But it is different now.
I feel so much better
I don't feel any better.
I still feel crappy.
"I'll stay off the hard stuff!"
Why does everything always happen to me?
I never get a break.
If they don't trust me, why am I doing this?
It's not going to help if I call someone.
I'm different.
I don't care.
It's MY LIFE!
Kim Holmgren states that all these symptoms or sayings are often said by individuals by people who aren't in recovery too, but the difference is that this type of thinking and behaviour is dangerous for a person who is in recovery. "Those who quit using or acting out and are still angry about it usually wind up living miserable lives and usually make everyone around them feel miserable too. Family members or members from a support group are often the first to notice this behaviour. Some people might argue that their loved one or friend is trying to change who they are despite the obvious. Why pay attention to this? Resentment and anger are one of the worst enemies for a person in recovery! Remember, these individuals are not addicted to the substances. The substances are just a solution. If this behaviour isn't handled properly, it can come back after long periods of sobriety and is usually the first sign of a relapse waiting to happen."
Recovery Vs. Abstinence/ Not Acting Out
What does recovery look like versus untreated sobriety? Kim Holmgren explains, "Recovery involves working on all of the problems and issues that led you to use in the first place. It requires major lifestyle changes and developing a support group system. You need to work on yourself and fix what was broken. Plain abstinence does not do any of the things previously mentioned."
Kim Holmgren does mention in a previous blog post that its not always the person's fault they weren't able to accept and move forward in their recovery. "Sometimes people have underlying mental health illnesses that haven't been addressed yet. Other times, it can be environmental stressors and triggers that are overwhelming for someone who is in early recovery."
Next Steps
According to Kim Holmgren, one of first things you can do to stop this behaviour and move towards acceptance is to get a sponsor, "Get a sponsor and to talk to them. Ask yourself, where are the anger and the resentment coming from? Acceptance is the first step." Kim Holmgren also suggested to look at Dr. Steven Melemis, PhD, MD' five rules of recovery published in his book, I Want To Change My Life: How to Overcome Anxiety, Depression and Addiction:
Change your life. You recover by creating a new life where it is easier to NOT use.
Be completely honest. Addiction requires lying. From this day forward, you have to be completely honest, especially with yourself and your recovery circle. As you get more comfortable, the circle can widen. Honesty is always preferable, except where it may harm others.
Ask for help. That includes doctors, therapists, addiction counsellors and people in recovery. Anywhere that will help your recovery.
Practice self-care. Mind-body relaxation is not an optional part of recovery, it is essential. The practice of self-care during mind-body relaxation translates into self-care in the rest of life.
Don't bend the rules. Don't look for loopholes in your recovery (quick fix). No change is no change.
If you need to speak to someone about the challenges you are facing in your recovery, please call us at 1-800-387-6198. It's important that you start to be honest with yourself and ask for help.
Substance Use and Addiction: What Does Work Have to Do With It?
Could your job be encouraging a substance use disorder?
Addiction can affect anyone, regardless of their job.  But there are certain fields where substance abuse and addiction are more common, and they tend to have a few things in common. Research shows that high stress, low job satisfaction, long hours or irregular shifts, fatigue, repetitious duties, boredom, isolation, irregular supervision and easy access to substances can all contribute to the problem. But what groups are most affected?.  We know that employees in the arts and entertainment, mining and food services are more likely to report heavy drinking in the past month compared to other employment groups. On the other hand, employees working in healthcare and education are the least likely to report heavy alcohol use. 
Risk Factors Explained:
There are several factors associated with different types of jobs that may lead to an increased likelihood of problematic substance use. Low employee visibility and isolation can be high risk for substance use and misuse. Jobs that involve a substantial amount of travel, and therefore less direct supervision such as some sales jobs, construction or contracting jobs, can lead to increased substance use.  In addition, social and workplace norms around drinking and drug use can also contribute to the problem. Some work environments are more permissive that others and it has been found that perceived acceptability of drinking by coworkers is one of the strongest predictors of drinking behaviour. In some industries such as the food and beverage service industry, alcohol is easy to acquire right on the job, making it easier to consume. Therefore the normative belief that it's okay to have a drink while at work, coupled with the easy access to alcohol can make it extremely likely that an employee in a bar or restaurant will consume alcohol while on the job. If the employee works every day, it can become a daily habit that can ultimately lead to it's misuse and possibly abuse.
Another important contributing factor is the issue of employee stress. Stress can come from various sources including physical hazards or heavy workloads, tight deadlines, low job security and workplace conflict. These factors can lead to an employee feeling little or no control over what happens at work. Jobs that offer very little control, combined with increasing demands, can place the employee at risk for substance use as the alcohol or drugs may be the employee's form of coping with the demands and stress of the work environment. Therefore employers should be aware of possible stressful situations and should emphasize work/life balance with employees.
What to do?
It is important to note that not all employees working in high risk occupations will go on to develop an addiction. Instead, it is likely that a combination of several causes, including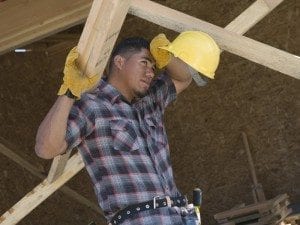 individual factors such as genetics, social, cultural, and mental health issues, places an employee at greater risk for developing a substance use problem. In order to minimize this risk, it helps if employers are aware of the common signs of substance abuse and receive adequate training in how to approach an employee that might need help.
It is also important to establish clear organizational policies about substance use in the workplace. Employees need to have clear expectations about workplace rules and repercussions that would follow should an employee choose to break those rules. Employers should also be aware of how the work environment or job features may lead to maladaptive coping or other unwanted behaviours such as drinking alcohol or using drugs. This knowledge could shape the workplace culture such that employees feel empowered to approach a supervisor when concerned or taking some time to rest and recover when feeling stressed or overwhelmed.
So pay attention to the signs.  Try to minimize stress, isolation and fatigue. Work on creating a culture where health and self-care are more important than drinking and using.
Why Not Make Addiction Recovery Your Family's New Year's Resolution?
Living with someone who has an addiction is not fun. Broken promises, lies, disappointments and fear tend to be the norm. Putting on a good face, covering up the problem and not talking about it are also the norm.
Trying to have "normal" family celebrations is a challenge.
A friend of mine, a physician in addiction medicine, told me this story about a patient of his. It is about a man, a father, a husband who had a serious drinking problem. Vacations, birthdays and holidays had been ruined over and over again because he always got drunk. His family was sick and tired of it. He refused to stop drinking, refused to get help and carried on in spite of their pleas.
Since the father never really participated in celebrations the family decided to exclude him and carried on without him.
One Christmas day, a neighbour noticed that the blinds in one of the bedroom windows were flickering open and then would close, then open and close and it repeated over and over. The neighbour got concerned and walked across the street and knocked on the door. The family was having a great time and was just about to sit down to a lovely Christmas dinner. The neighbour reported his concern and asked if he could check the bedroom. The family had no objections.
When the neighbour opened the door he was astonished. There on the floor was his friend, the father of the household, gagged, trussed up and lying on the floor near the window. Between his tied up hands was the cord for the blinds.
The neighbour went back out to the dining room and asked the family what was going on. They very casually reported that on special occasions they would wait until dad was drunk, then tie him up and put him in the bedroom to sleep it off. This ensured that dear old dad was quiet and safe and also guarantee that the family could enjoy the festivities in peace; without any trouble. It worked well every time they said. The neighbour was dumbfounded.
When he returned home, he called the police who came and rescued dad.
If your Christmas was another nightmare this year, why not try something new in 2014. If you are a family member call Bellwood and find out about the education and counseling services we have for adults and kids living with someone with an alcohol or drug problem or any other kind of dependency problem.
If you identify with the dad in this story, call Bellwood. Ask about our treatment and rehab programs. You have nothing to lose by making a call and coming in for a chat.
Help us help you. Call 416-495-0926 or 1-800-387-6198
Join us for a live chat.
Don't wait, call now. We are here to help you.
5 Tips to Help You Survive the Holidays in Early Recovery
The holidays can be a stressful season for many of us, especially when old family traditions still exist and you have started to develop new and healthier ones.  It can be difficult for family members or friends to understand that you can't join the family for Christmas dinner this year because it raises bad memories or that being near alcohol is just too triggering for you at this point in your recovery.
Early recovery from alcohol or drug addiction can be very challenging.  Yet, with the right tools and support, you can stay sober and prevent relapse from overriding all the great progress you made during rehab.
So whether you are or are not attending a Christmas celebration(s), here are Bellwood's 5 tips to help you survive the holidays in early recovery:
Stay connected.  It can get busy around the holidays with all the shopping, Christmas potlucks and holiday parties.  Yet, it's still important to continue practicing the recovery skills you learned in treatment to ensure you continue on your road to a healthier and happier lifestyle.  Whether it means going through Bellwood's Aftercare Program or attending your 12-step meetings- make sure you don't miss a meeting!  Plan ahead!  If you know you are going to be out-of-town, do some research and jot down the addresses of local 12-step meetings in your vacation destination.  Crises happen- even during the holidays and it's important to have the support and reassurance of your fellow brothers and sisters.
Avoid situations where the dangers of abusing drugs or alcohol may occur.  If you know that a company Christmas celebration will have alcohol and it is too triggering to be around- than do not attend or go with someone who is supportive of your recovery.  Avoid and steer clear of places and old "friends" that made you use.
Eat and snack on time to avoid those mood swings because they can be triggers for relapse.  Pay attention to your basic needs such as your hunger.  As Margaret Fieldhouse, our nutritionist, at Bellwood Health Services, would say, "Eat your 3 snacks and 3 meals a day.  Make sure you eat your protein and be mindful of your sugar intake!"  Bring healthy snacks with you on long trips and plan your meals ahead.
Get proper rest and exercise.  Ensure you are getting enough sleep so that you have the energy and right attitude to get you through the day. Plus, exercising on a regular basis can help you sleep better and feel better too when you are experiencing anxiety or stress.
Acknowledge when you need help.  Reach out to your sponsor or give Bellwood a call to help you get through the challenge that you are facing.  Early recovery from addiction is not the same for everyone.  Listen to the red flags and get the support that you need.
Remember: Don't get…
Hungry
Angry
Lonely
Tired
Living with an active addict
Living with an active addict can be full of pain, disappointment, anger, regrets and sadness. The alcohol, drugs, gambling or sex have control over the addict. For the active addict and their family, chaos reigns. Family and friends get anxious, fearful and stressed out just anticipating the next crisis or episode.
Addiction is like an octopus that sends out its tentacles, grabs the people around the addict, and pulls them down toward despair. It is called a family disease. However, family members do not have to wait until the addict decides to get help before they do something. Spouses, partners, children and friends can get help for themselves. Call a treatment centre in your area. Ask if they have a family program. Ask for names of counselors or doctors who help families. Call the counsellor and make an appointment. Do it now! There is great relief when you have someone to talk to who understands what you are coping with. You can learn how to reduce the stress in your own body rather than worrying about the addict. Children can learn that it is not their fault. Since children of addicts are at a higher risk for developing an addiction themselves, teaching them early is the best prevention. Children learn from their parents. You can teach them that in times of trouble, it is okay to reach out for help. Or, you can let them continue to observe how you and the addict cope with life's problems. Family members can take action that breaks the cycle of addiction and reduces the stress and the chaos. If you do not change the way you are handling your life, and the stress continues and continues, you can expect to develop your own physical and mental health problems.
Al-Anon is a free, self-help program for family and friends of alcoholics. It is the sister program to Alcoholics Anonymous and there are meetings everywhere. Nar-Anon is for families of drug addicts and the sister organization of Narcotics Anonymous. Gam-Anon is the sister program for Gamblers Anonymous. Check the yellow pages. The Internet also has many resources and there are actually meetings on-line.
On occasions, the addict may be remorseful about their actions. However, they may also appear to be angry and be pushing their loved ones further away. Addicts have an uncanny ability to leave others thinking that all the problems are their fault. In spite of all the outward bravado, the addict experiences anxiety, fear and stress as well. They know they are trapped and cannot find a way out. In their remorse, there may be a desire to stop. For families, they have heard this promise before.
It is important to remember that in their addiction, the addict is not making rational decisions. The baffling part of an addiction is that the addict minimizes all the consequences that are falling out around them. They constantly deny them. They are so good at it that they actually convince themselves that what they are saying is the truth. It is like having a short circuit in the brain. Therefore, why would we expect the addict to make a rational decision about getting help? They need help to make the decision.
The time for action could be today, for you, your families and friends to take action, to learn about, and to implement an "intervention".
The vast majority of addicts do not come into treatment because they have seen the light. They come because there is a crisis in their life. An intervention may be just the crisis that is needed. A trained counsellor can help coach you on the intervention process. Take time to learn and. If you need help, find help and make the call. You are not alone. Strive for balance and taking care of yourself.
Be well everyone!
Heavy Drinking by the Numbers
This is an infographic that we put together to illustrate the Heavy Drinking patterns in Canada. The data is based on the 2012 Canadian Community Health Survey. Overall in 2012, the rate of heavy drinking decreased to 17.4% in 2012 from 19% in 2011, which is great. But sadly heavy drinking remains high in our society and the numbers have been relatively constant at around 17% between 2005 and 2010, before an increase in 2011.
Embed this Infographic!