Intensive Outpatient Program For Addiction Begins At EHN Montreal
The newest clinic in the Edgewood Health Network is now offering our Intensive Outpatient Program. On February 1st, EHN Montreal began running the program designed for those who want to participate in intensive addiction treatment while continuing to maintain their day-to-day lives. Inpatient treatment is not suitable or possible for everyone seeking help, and so we've created a high-quality outpatient program that meets the needs of those clients.
The Intensive Outpatient Program (IOP) includes over 90 hours of psycho-social education, group therapy and individual therapy.  Clients are able to explore the underlying causes of their addiction and address them in a safe and supportive environment.
Programming in English has already begun with a French IOP following in May.  Intensive Outpatient treatment has already been extremely beneficial to many clients in our other locations. Brent Lloyd, clinical manager of EHN Calgary, says that the program is popular even though it's difficult. "Participants have asked for extensions on their three month program because of the growth they're experiencing. They are interested thriving and not just surviving. It is not for the faint of heart, however, the dynamics that transpire when you treat people with respect and invite them to be part of community is inspiring to watch. The gratitude they express is humbling. 'I feel heard, loved, seen and shame and guilt is not driving my life.' We also hear 'this stuff is hard.' We remind them, yes, but not as hard as living in active addiction."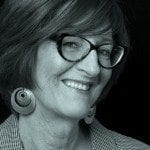 Ivy Tolchinsky is EHN Montreal's Clinical manager. Ivy is passionate about recovery and has dedicated over 12 years of her work experience to the field of addiction as a counsellor, supervisor and group facilitator. During that time she
has dealt with a wide range of individuals at various stages in their recovery process; from newcomers to those struggling with issues in later recovery. She empowers people to use their lifestyle transition as a learning process to find new and fulfilling directions while maintaining sobriety.
If you or someone you know would like more information about the IOP in Montreal, please call 514-521-9023 or visit edgewoodhealthnetwork.com/montreal to learn more about the various services offered at EHN Montreal.
EHN Provides Customized Eating Disorder Treatment By Combining Services of Bellwood and WaterStone Clinic
During the holidays, many people are busy shopping for gifts, baking Christmas goodies or decorating their Christmas tree. They are spending time with their families and friends, and enjoying holiday celebrations. But for someone with an eating disorder, this time of year can be a nightmare. There is such an emphasis on food and indulging. Relatives who are unfamiliar with eating disorder make comments on weight, shape or the amount of food consumed. It causes a lot of stress and anxiety as they think about large groups of people watching them eat. Close family members are often on high-alert, running interference between relatives, as well as keeping any eye on any restricting, binging or purging behaviors.
So, how many Canadians have an eating disorder? The latest statistics reveal that approximately 300,000 Canadians – that's men and women – are suffering with an eating disorder. And it has the highest mortality rate in comparison to all other mental health illnesses. The wait lists for beds at eating disorder units in Canada can be very long. By then, several people may get worse or die from their illness.

In order to expand the available eating disorder programs, we are combining our two established eating disorder programs, Bellwood Health Services and WaterStone Clinic. With this partnership, we will be able to offer residential stays and addiction treatment through Bellwood Health Services and eating disorder treatment through WaterStone Clinic.  Whether a client suffers from anorexia nervosa, bulimia nervosa or binge eating disorder, we will be able to create a customized treatment plan that is tailored to them and takes advantage of all our new capabilities.  Moreover, this clinical initiative will simultaneously offer treatment for clients with co-occurring addictions and eating disorders.
Together, we will be able to provide customized treatment and on-going support for people with eating disorders.
Here are some tips for those in eating disorder recovery for getting through the holidays safely:
1. Develop a plan and decide what tools or techniques you will use in case you encounter a specific place or person so that you can ensure you practice healthy eating habits.
2. It's important that you take care of your body to ensure your emotional health is in check. Getting enough sleep, exercise and proper nutrition will allow you to be in a healthy state of mind.
3. Reaching out and staying connected to your support buddies will help you manage stressful situations that are making you feel anxious or sad.
4. The holiday season can be extremely hectic and it's easy to get caught up in the commotion, so try to be mindful and stay present.
5. By the way, you don't have to love the holidays. You just have to get through it- and you will, with the right tools and support from your family, coworkers, friends or recovery network.
If you need to get in touch with someone at any of our treatment centres or at the Edgewood Health Network, please call:
Bellwood Health Services at 416-495-0926 or visit bellwood.ca
Edgewood Health Network at 647-748-5501
EHN Montreal Opens
Part of our mandate at the Edgewood Health Network is to provide service to all Canadians. Our goal is to create a national network of inpatient and outpatient treatment centers across the country that meet the needs of all Canadians. With that in mind, we are happy to announce our move into Quebec.
We have just opened the doors to our brand new outpatient clinic in Montreal. Our team in Montreal will be offering the same great programming as the rest of our clinics; individual counselling, group therapy, family programs, continuing care, and our Intensive Outpatient Program. We'll also offer interventions, drug testing and various wellness workshops throughout the year. Our clinicians are bilingual and services are available in both languages. Our English Intensive Outpatient will begin in January 2016, and a French option will follow later in the year. You can contact the EHN Montreal clinic at 514-939-1919 or visit Clinique Nouveau Depart.
5 Signs Addiction Is Taking Over Your Family
When someone in your family suffers from addiction, it's not just the addict who hurts.  Family, friends, spouses and even co-workers are deeply impacted by this disease.  It can feel like it has taken over your life, even though you aren't the one using drugs or drinking. And it often happens before you even realize it.
1. You feel exhausted
You spend most of your time and energy on your loved one. You worry about them all the time and you constantly brainstorm how to help them.  You spend so much time managing their addiction that it's become the dominant force in your life; you run interference with their job, you give rides and money, and you pick up the pieces when everything falls apart.  Other relationships suffer because you are too tired to even connect with friends and loved ones. It's called caretaking, and it prevents you from taking care of yourself.
2. Your biggest fear is losing them
You may have known other addicts who passed away because of their disease, and you've probably noticed your loved one getting worse over time. It seems like no matter what you do, they keep using and you're so afraid of what could happen.  The fear that they will lose their life overwhelms you.
3. It feels like you`re grieving
Many people who have gone through our family programs say that addiction in the family is like "death without a body." But we tend not to acknowledge this grief because they are still alive. But you probably haven't been able to celebrate special occasions, have family get-togethers or talk about your loved one with others.  The happy family has disappeared and you grieve for it.
4. You feel guilty and ashamed
"How did this happen to my family? Is it my fault? What could I have done to prevent this?" These are the questions you ask yourself all the time.  And you keep a lot of secrets because you don't want the rest of the world to know what's happening in your home.  There is a huge amount of shame, guilt, self-blame and a loss of self-esteem.
5. You are starting to isolate
You have become so wrapped up in the fear, guilt and exhaustion that you have begun to disengage in other parts of your life. It feels impossible to give your all to work, social activities and other relationships, because there just isn't anything left to give.  You are focused on the addict, and everything else has just started to fall to the wayside.
If you can relate to most of the scenarios, it might be time to get some help for yourself.  Addiction doesn't have to run your life anymore.  Look for a local Al-Anon group to meet some others who are in the same situation as you.  You could also participate in one of our family programs; we provide both education on addiction as well as therapy and coping skills to deal with the overwhelming emotions. You could even just give us a call – our family counsellors are happy to talk with you, and help you decide the best course of action for your situation.  Whatever you do, it's important to acknowledge the affect addiction has had, so that you can start to take care of yourself.
Five things you need to know about the Edgewood Health Network
We get it. We're new on the block, and you might be a little confused as to what the Edgewood Health Network really is. Simply put, we provide addiction treatment for adults in both an inpatient and outpatient setting. Here are five things you need to know about us:
1. Our first priority is always patient care
a. When we make decisions, we ask ourselves, "is this what's best for our patients?" Your health and well-being are always our number one priority. This is because our programs extend far beyond inpatient treatment. Our Continuing Care programs are here to support you for as long as you need us. It's a relationship for life.
2. We have locations across Canada
a. We are the only national network of adult inpatient and outpatient treatment services across the country. Our network is made up of Edgewood Treatment Center in British Columbia, Bellwood Health Services in Ontario, and EHN outpatient clinics in Seattle, Victoria, Vancouver, Calgary and Toronto. We plan to be in Québec as soon as possible. This means that patients get the same quality of care across the country.
3. Our EASI tool allows us to create personalized treatment programs
a. With so many programs and services available, how do you know what's right for you? We've developed an open source assessment tool that combines ASAM placement criteria with the DSM-5 diagnostic and statistical manual. In just a few hours, we can get an accurate picture of the severity of the addiction, and create a personalized treatment plan to meet your needs. You may not need residential treatment, but are a great fit for outpatient programs. This is what the EASI tool will tell us.
4. We believe in addressing all aspects of the patient's health
a. We believe that the best long-term recovery is a treatment that addresses all aspects of the patient's health: physical, mental, emotional and spiritual body, as well as the family, and community system. To achieve this we incorporate physical fitness, meditation workshops, trauma processing, group therapy, individual counseling, medical care and life skills coaching into our programs. Addiction breaks down those systems; we help you build them back up.
5. Our Continuing Care
a. Addiction treatment introduces you to sobriety; Continuing Care helps you build a life in recovery. We offer a variety of programs to help you stay well and transition into a healthy and happy life with your friends and family. And we'll help you choose the program that's right for you, whether it's extended care, sober living, individual counseling, relapse prevention, or mindfulness meditation.
Get started down your path to recovery with the Edgewood Health Network.