Tips to Return to Work Post-Addiction Treatment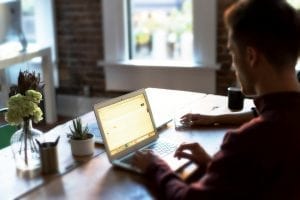 How do you balance your job and new responsibilities towards recovery? For people who have just completed an inpatient substance abuse treatment program and plan on returning to work, you may have several questions.
Do I tell my boss that I was in rehab?
What do I tell coworkers who want to know where I've been these last couple of months?
How will I handle work responsibilities and my recovery?
All very valid questions and with time you will become more experienced and better able to handle.
When it comes to early recovery, we know it's crucial that you plan ahead your daily itinerary because having extra time can lead to boredom and boredom is a slippery slope for relapse. Planning ahead will allow you to handle unexpected questions and avoid certain situations that are risky for your recovery.
We spoke to David Paul, Addiction Counsellor at Bellwood Health Services, whom works closely with many individuals and employers who have sent their employees to Bellwood for addiction treatment. David Paul has many years of experience working with individuals to help them plan and transition back to their communities and into their jobs post- treatment.
To Disclose or Not To Disclose
If your employer hasn't been a part of your recovery from the beginning and you're returning to work, you may be wondering whether or not to tell them. David Paul states, "You are not obligated to tell them.  By law, a person is entitled to take medical leave without disclosure of the issues or problems. But, you may want to inform your HR Manager, in case you need some more help with your recovery, for example appointments, 12-Step meetings, or therapist meetings. This disclosure to your HR Manager should all be confidential! Honesty is really the best policy."
Relationships with Co-workers
So far, you've had experience ending relationships with people in your personal life that were helping fuel your addiction. It was tough but very much needed. You will need to make choices regarding who to hang out with at work and how to maintain professionalism in your workplace too.
David Paul explains, "Everyone needs balance in his or her life. One should focus on their job duties and make wise choices with the people they hang out with at work. If there are others that have addiction issues at the workplace one should steer clear of these people and really only communicate for work related issues, duties, supervision etc."
This doesn't mean that you can't build healthy relationships with others at work. You may find other employees in your workplace that are in recovery too. David Paul shares, "If there is someone else in the workplace that is in recovery you may want to touch base with them, as they would understand what you are going through and trying to accomplish."
Preparing Your Return-to-Work
One of the very first things you should do is arrange to speak to the company's employee assistance professional (EAP) if available, counsellor or therapist and the addiction rehab centre where you went for treatment to help you prepare your return to the workplace. In An Employer's Guide to Workplace Substance Abuse published by the National Business Group on Health, it states that employers have an important role in combating stigma in the workplace and helping employees understand that they can seek treatment without jeopardizing their careers. It also reminds employers that although they may not know which members on their team is in recovery, they must understand that there's a balance between wanting to help and respecting an employee's request for privacy.
David Paul says, "You should work on a return-to-work plan which may include graduated return-to-work. Meaning 3 days a week to 4 days to eventually full hours. You may have to switch your shifts. For example, perhaps not do night shifts, maybe not evening shifts and the company may have their own ideas of your return to work. Usually they are accommodating as they want to get you back to work in a safe way and conducive to your recovery."
Communication with your human resources or occupational health and safety department will help you stay safe while transitioning back to the workplace. David Paul suggests, "You could have a conference call or face to face meeting with your HR or company nurse to discuss your return to work and any issues or requirements you need in order for you to return safely. Easy does it."
Explaining Your Absence
Your co-workers might be surprised to see you back at the office because they aren't sure where you've been. They might point blank ask you why you were away. There are smart ways on how to handle these situations. David Paul provides some advice and tips on how to manage. "Hold your head up high, try to go back with confidence, and tell only one story if people ask where have you been. Keep it consistent.  I was off for health reasons and I am better now. End of story."
David Paul continues, "There will probably be rumours. Remember, they are only rumours and let them go- just ignore them. You are probably not the only person in the company that has had or has an addiction problem. Don't buy into it or encourage further talks around your absenteeism."
5 Tips on How to Handle Workplace Functions
According to David Paul, in early recovery it's wise not to attend any functions where alcohol will be served. As your recovery gets stronger, you may be able to attend some functions. You are the best judge of your health. You must do what feels right in order to stay sober.
If your employer or company nurse knows where you've been, go and talk to them and explain how it can trigger you to go to events where alcohol is served. Politely request to be excused from this event.
You may be able to take a "buddy" with you to the event. Go for the dinner and leave before the dance partying begins.
You may want to be in touch with your sponsor or counselor a few times throughout the event.
Leave early, take breaks, go outside and stay grounded.
If you have to stay in a hotel for work purposes, ask that the Mini Bar be locked or emptied before you get there.
It Gets Easier
It may seem difficult at the beginning with all the adjustments you're making in order to work through your recovery. Still, these are the types of decisions that must be made to keep you safe and on the right path. Some reminders that David Paul shares with us:
Do not make any major decisions for the first year of your recovery. For example, quitting your job, selling your house and relocating unless you really have to for legitimate reasons.
Remember, you are entitled to your anonymity but you must own and care for your own recovery.
When you've been sober for a few months, you'll start to gain clarity about your past and the best way to navigate your new life without the use of mood altering substances.
Put your old behaviours behind you and show by example the new you.
If you need help with transitioning back to work or you're an employer that needs assistance with an employee, give us a call at 1-800-387-6198. To learn more about our treatment and support services for employees and employers, click here.
Back to Work after Addiction Treatment – How You Can Make a Difference in Your Employee's Recovery
Written By: Julie Bowles
(Originally published in Winter Issue of Moods Magazine, 2016, www.moodsmag.com) 
Addiction in the workplace is nothing new.  Employers have had to deal with the issues relating to addicted employees ever since alcohol became integrated into our society, over 200 years ago.  Early on, employers identified that certain employees were more affected by alcohol, and prone to accidents and low productivity.  However, until the birth of the early-model treatment programs for alcohol in the 1940s, there were few options for employers who wanted to help their employees.  This need led to the development of Occupational Alcoholism Programs, the forerunner of today's Employee Assistant Programs, or EAPs.
Awareness and understanding of workplace addiction issues continue to grow, with policies and legislation designed to protect both the employer and employee, and a willingness on the part of organizations to support an employee with counselling and treatment.  Research has shown that inpatient addiction treatment can have a dramatic positive impact on employee workplace performance, with one study indicating a 76% increase in productivity, a 76% decrease in absenteeism, and a 91% decrease in incidents of arriving late or leaving early.
But what about post-treatment?  Are employers as comfortable knowing how to manage someone returning to the job after treatment?  Do they understand that the role they play can be just as important as the one they played pre-treatment?  As with any chronic disease, the recovering individual will always need to live with an awareness of the need to maintain their recovery.  Assuming an employee has included his or her employer in the treatment plan, there are many ways the employer can provide support and contribute to the individual's continued recovery.
Respect the Employee's Privacy and Confidentiality
Privacy and confidentiality are paramount, both while the individual is in treatment, and upon return to work.  An employee may choose to seek treatment confidentially on their own, using vacation or sick time to cover their absence and not disclosing to their employer.  For a variety of reasons, others may include their manager or supervisor in the process.  While this will open the door for opportunities to support the employee, it also places the responsibility for confidentiality firmly on the shoulders of the manager or supervisor.
Some employees will ask about their colleague; it's human nature.  Why is he taking time off?  Is she alright?  Where has he gone?  For some, it will be gossip, while for others, it will be genuine concern.  In many cases, the individual's colleagues will either officially or unofficially know there is a problem.  They may have observed the behaviours first-hand, or had to cover up for uncompleted work and absences.  Once the employee returns from treatment, colleagues will likely notice changes in behaviour, both at work and during social events.
It is the employee's choice as to what they wish to share and disclose, if anything.  Some will choose to keep their treatment and recovery confidential.  Others will share their story and embrace any support they receive as a result of their disclosure.  Some may even champion recovery amongst their colleagues.  However, regardless of their decision, the employee needs to believe that their privacy and confidentiality will be respected and protected at all times by their employer.
Educate and Be Prepared
One way employers can help alleviate uncomfortable situations such as those described above is to be proactive by providing regular education to all staff about addiction.  Through education and training, all employees can learn about signs and symptoms and what they can do if they are concerned about a colleague's behaviour.  It will also help reduce the stigma that is still often attached to addiction, and give staff greater comfort in knowing how to respond when a colleague returns to the workplace.
Return to Work
Treatment has been successfully completed and it is time for the employee to return to work.  While the employee hopefully feels like a new person with new behaviours and attitudes, reality will set in when they arrive back at work to face the same stresses, deadlines, conflicts and responsibilities that were there when they left.  Now they need to manage them without their substance or behaviour of choice, while ensuring they meet their workplace expectations.  One of the most dangerous thoughts an employee can have in early recovery is to feel that he must jump back in where he left off and play catch up with his workload.  This attitude can quickly lead to the individual feeling overwhelmed and stressed, resulting in burnout and potentially relapse by returning to their old behaviours.
As an employer, there needs to be a good balance between sensitivity and expectations.  It is important to communicate openly and ensure that the employee understands what is expected of him.  It is important that the employee understands that while the organization wants them to be successful in their recovery, they still need to comply with clearly discussed and documented performance guidelines and expectations.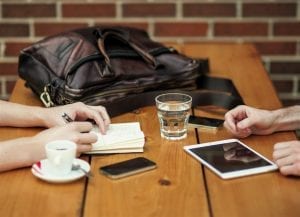 One of the most important things a manager can do is to be involved in regular communication with the treatment centre addiction counsellor working with the employee.  This three-way connection between the counsellor, employee, and employer can be the cornerstone for success during the post-treatment, or aftercare, phase of recovery.
With the help of the addiction counsellor, a strong and realistic back to work plan can be developed.  The return date and responsibilities upon return need to be looked at on a case by case basis, however in most situations the recommendation is often for the employee to return to work full time in their existing role.
A back to work plan may also include requirements for regular drug testing, a last chance agreement, and participation in the treatment centre's aftercare program.  Research has indicated a significant increase in the rate of recovery with participation in multiple aftercare supports.  An important component of a back to work plan should include aftercare participation with attendance monitoring and reporting back to the employer by the addiction counsellor.
Before completing treatment, and with the help of the addiction counsellor, the employee should have developed a detailed relapse prevention plan.  While this plan extends beyond the workplace, it can include important details regarding managing situations while at work, and knowing about resources that can be available.  The addiction counsellor can help identify company EAP resources and support meetings.  Some professionals such as police and lawyers have their own peer support systems.  Some companies have onsite 12-Step meetings such as Alcoholics Anonymous, and many unionized workplaces have substance abuse representatives available for support and guidance.
The relapse prevention plan can also provide assistance in dealing with difficult or triggering situations that the employee might encounter as part of his or her job, such as business trips, conferences, sales dinners, and company social events.  While it may not be a requirement for the employee to share the relapse prevention plan, any willingness to include the employer in the workplace-focused plan can only further strengthen the back to work and recovery experience.
There are many ways an employer can help with the transition back to work and provide the support needed to help their employee through the early days of recovery and beyond.  However, it is important to be aware that there is a difference between being supportive and being in charge.  Managers need to be mindful and able to distinguish between monitoring and requiring accountability, and stepping back and trusting their employee, who must want to be in recovery for themselves, not for their manager.  With this shared goal between the employer and employee, there is a good likelihood that everyone will be successful.
Substance Use and Addiction: What Does Work Have to Do With It?
Could your job be encouraging a substance use disorder?
Addiction can affect anyone, regardless of their job.  But there are certain fields where substance abuse and addiction are more common, and they tend to have a few things in common. Research shows that high stress, low job satisfaction, long hours or irregular shifts, fatigue, repetitious duties, boredom, isolation, irregular supervision and easy access to substances can all contribute to the problem. But what groups are most affected?.  We know that employees in the arts and entertainment, mining and food services are more likely to report heavy drinking in the past month compared to other employment groups. On the other hand, employees working in healthcare and education are the least likely to report heavy alcohol use. 
Risk Factors Explained:
There are several factors associated with different types of jobs that may lead to an increased likelihood of problematic substance use. Low employee visibility and isolation can be high risk for substance use and misuse. Jobs that involve a substantial amount of travel, and therefore less direct supervision such as some sales jobs, construction or contracting jobs, can lead to increased substance use.  In addition, social and workplace norms around drinking and drug use can also contribute to the problem. Some work environments are more permissive that others and it has been found that perceived acceptability of drinking by coworkers is one of the strongest predictors of drinking behaviour. In some industries such as the food and beverage service industry, alcohol is easy to acquire right on the job, making it easier to consume. Therefore the normative belief that it's okay to have a drink while at work, coupled with the easy access to alcohol can make it extremely likely that an employee in a bar or restaurant will consume alcohol while on the job. If the employee works every day, it can become a daily habit that can ultimately lead to it's misuse and possibly abuse.
Another important contributing factor is the issue of employee stress. Stress can come from various sources including physical hazards or heavy workloads, tight deadlines, low job security and workplace conflict. These factors can lead to an employee feeling little or no control over what happens at work. Jobs that offer very little control, combined with increasing demands, can place the employee at risk for substance use as the alcohol or drugs may be the employee's form of coping with the demands and stress of the work environment. Therefore employers should be aware of possible stressful situations and should emphasize work/life balance with employees.
What to do?
It is important to note that not all employees working in high risk occupations will go on to develop an addiction. Instead, it is likely that a combination of several causes, including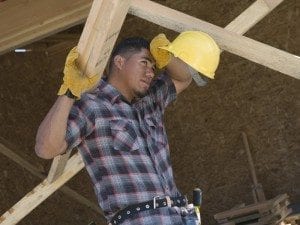 individual factors such as genetics, social, cultural, and mental health issues, places an employee at greater risk for developing a substance use problem. In order to minimize this risk, it helps if employers are aware of the common signs of substance abuse and receive adequate training in how to approach an employee that might need help.
It is also important to establish clear organizational policies about substance use in the workplace. Employees need to have clear expectations about workplace rules and repercussions that would follow should an employee choose to break those rules. Employers should also be aware of how the work environment or job features may lead to maladaptive coping or other unwanted behaviours such as drinking alcohol or using drugs. This knowledge could shape the workplace culture such that employees feel empowered to approach a supervisor when concerned or taking some time to rest and recover when feeling stressed or overwhelmed.
So pay attention to the signs.  Try to minimize stress, isolation and fatigue. Work on creating a culture where health and self-care are more important than drinking and using.
Addiction and Safety-Sensitive Assessments
In our previous post, we explored the topic of addiction in the workplace and safety-sensitive assessments. In this article we delve deeper – we examine the differences between regular addiction assessments and safety-sensitive assessments; how a safety-sensitive assessment is conducted; and finally the value-benefit for employers.
The Difference between Regular and Safety-Sensitive Addiction Assessments
A regular addiction assessment considers a wide range of information about an individual when identifying the presence of an addiction. The types of relevant information include the person's history relating to: vocation; childhood; relationships and family; academics; medical issues; financial issues; substance use, etc. This type of assessment could be initiated following a history of documented behavioural problems in the workplace, suggesting a substance use problem, or it could be initiated in response to a personal or family incident.
On the other hand, a safety-sensitive or corporate assessment is usually triggered by a precipitating event in the workplace: a forklift is driven off a shipping dock; a chartered accountant's miscalculation causes a major financial loss for a client; an electrician leaves live wires exposed; a nurse gives the wrong medication to a patient; a CEO arrives impaired at a shareholder meeting.
Incidents and observations a manager should be aware of that would indicate there could be a safety-related problem include:
Being impaired, hung over or in withdrawal from drugs while at work
Actions that could be a safety hazard to him or herself or others (e.g. sound judgement, mental acuity and alertness are compromised)
An individual covering up for accidents rather than openly assuming responsibility
Co-workers covering up and taking up the slack for their colleague
How a Safety-Sensitive Assessment is Conducted?
This in-depth assessment is usually conducted by a psychologist and an addiction physician and delves into greater detail about the employee and the situation that led to the assessment. The details of the precipitating event and the nature of the job are looked at to determine the degree of risk created by the employee with the substance abuse problem. A detailed substance abuse history is taken, including a variety of laboratory toxicology tests. The person's psychiatric history is considered as well as other mental health risk factors. The assessment also looks at the individual's current relationship with his or her employer and the level of motivation for treatment. Based on the assessment results, the final report to the employer will indicate whether or not there is a substance abuse problem and outline recommendations for treatment. Depending on the level of use or abuse, the recommendations can include:
(1) No substance abuse problem identified
The incident could have been the result of a one-time error, or lapse of judgement on the part of the employee. In this case, the recommendation would be for the employee to return to work.
(2) Education and Monitoring
This could involve participation in an addiction education program to raise the employee's awareness of addiction and its physical, psychological and social effects, combined with a monitoring program.
(3) Outpatient Treatment
Options can include individual counselling, group therapy, and support groups such as a 12-step program, like Alcoholics Anonymous.
(4) Family Program
This is a program that provides education and counselling for family members of those suffering from an addiction and can also be beneficial to the employee.
(5) Residential Treatment / Detox
A recommendation for a residential treatment program with or without detox can range in length from as few as three weeks up to many months. The recommended program length would depend on the individual's history and personal situation, as well as the program model of the treatment centre. If required, detox can take various forms, including home detox, community-based services, and private services as part of a treatment program.
It is important that the organization providing the assessment liaise with the employer at all stages of the assessment. The recommendations given to the employer should be coordinated with all relevant departments, including occupational health, human resources, and management. This cooperation and communication will lead to the best possible result for all parties involved.
The Value of Safety-Sensitive and Corporate Assessments
There are many reasons for utilizing these types of high-level assessments to identify and manage workplace addiction issues. Employers have a moral and legal responsibility to ensure that their employees are healthy and have a safe work environment. Legislation and legal obligations to safeguard employee well-being while on the job ensure that addiction-related issues are identified, addressed and managed through alcohol and drug policies, employee assistance programs, and varying levels of treatment support. Identifying an addiction issue through a safety-sensitive or workplace assessment provides important documentation should a safety investigation, disciplinary or termination action be necessary, or if a lawsuit develops.
The assessments also make good business sense. Addiction in the workplace can be extremely detrimental to productivity and morale. Identifying the problem and helping with a solution will boost the company's bottom line and the overall morale within the organization. It will also help avoid customer satisfaction issues resulting from employee errors or behaviours.
Finally, perhaps the most important reason for utilizing these assessments is a genuine concern for an employee's health and well-being. Organizations that follow a philosophy of placing an employee's needs ahead of those of their business shall be rewarded many times over with healthy employees, satisfied customers and a safe and productive workplace.
By Susan McGrail, MSW, RSW, PhD (Can) and Julie Bowles
Addiction in the workplace and Safety-Sensitive Assessments
From big rigs to balance sheets – Addiction and safety sensitive assessments know no bounds
Safety. Not many workplace issues have caught the attention of employers in the past few years, as has the issue of safety. This is not surprising given that workplace safety impacts employees, customers, and the general public. Corporate responsibility to employees and other stakeholders, as well as government regulations, have led to the creation of new policies, procedures, committees, and specialized fields within the human resources and occupational health professions. Workplace safety is now viewed as an indicator of a positive work environment. In fact, companies promote their track records of "accident-free work-days" and reward employees for their roles in maintaining a safe workplace.
For many people, obvious thoughts of workplace safety include hard hats, safety boots, safety glasses and hearing protection. Construction is often the first type of job to come to mind where safety is a priority, because our understanding of safety is frequently related to the dangers of heavy or falling objects, and hazards such as heights. In contrast, people working in other environments and industries such as healthcare, retail and business are less likely to think about potential safety hazards when they arrive for work each day. However, many of the causes of workplace injuries are just as likely to be found in a law firm, as in a manufacturing plant. These causes include fatigue, stress, slips, lifting, trips and falling objects. While the resulting incident may not lead to an injury, an accountant's miscalculation or a teacher's classroom behaviour can have far-reaching implications and therefore may be deemed just as serious. As a result, workplace safety needs to be a priority regardless of how risk-free a job appears to be.
Addiction in the Canadian Workplace
While workplace safety mishaps can occur at any time, the likelihood of the above-mentioned scenarios is compounded when an employee suffers from a substance abuse problem. While many employers believe that they are immune from issues relating to substance abuse, studies show otherwise. Current research estimates that over one in ten adults in Canada have a substance abuse problem, and 76 per cent of these people are employed. The total cost of substance abuse to the Canadian economy in 2002 included $24.3 billion in productivity losses due to incidences such as accidents and injuries, on the job errors, absenteeism, tardiness, and employee morale. Whether an employee's job involves high-risk, safety-sensitive activities or office-related processes, an employee's addiction can put an organization at risk.
Identifying and dealing with employee substance abuse is not an easy task. It can challenge the most experienced managers, human resources and occupational health professionals. However, organizations and managers who are willing to help a struggling employee will realize many benefits, including: decreased absenteeism; a reduction in the number of times the employee arrived late or left early, increased productivity; decreased presenteeism. Studies also demonstrate the importance of an employer's role in an individual's recovery. Bellwood Health Services' outcome studies show that 82 per cent of clients who were referred and supported by their employer were in high recovery when followed-up six months after completing residential addiction treatment.
One of the most effective ways to identify an employee addiction issue is to arrange for a specialized assessment to be completed by an addiction professional. While this is a valuable exercise for employees working in a safety-sensitive position, it is just as helpful in identifying issues relating to addiction in less "high-risk" roles and industries. Often referred to as safety-sensitive assessments or independent medical examinations, they can also be called workplace, corporate or executive assessments, and can be a useful tool for any position where there is a risk of accident or serious error. More and more organizations are using these types of assessments as a tool to pro-actively manage employee addiction issues in order to retain valuable employees.
By Susan McGrail, MSW, RSW, PhD (Can) and Julie Bowles