End the Impact of Addiction: How You Can Help Your Children Start Their Own Healing
Written By: Nicole Sartore-Babuin, BSW, CDP, Family Programs
Many of us can probably relate to watching the fame of baseball, either live or on television. These days as a busy mom, I find myself racing to the ball fields after work to watch my kids play the all American game. As they come up to bat, I get butterflies in my stomach. Will they hit the ball? Will the ball hit them? What if they strike out? As the parents in the stands cheer, I find myself growing more and more anxious. What if they strike out?
This is a question I would like to focus on. What if they DO strike out?
I look at parenting similar to the game of baseball. Sometimes we get a hit. We run the bases and sometimes we have fans cheering for us. Some days we don't come near to making contact with the ball. We can feel that there are hundred pound weights around our ankles, and the bleachers are empty. Ultimately all any of us can do, is our best.
I am a parent, and I am also a practicing counselor working with families who have been impacted by substance use disorder. I have been working with kids and families for the past twenty two years to help break the cycle and stigma of substance use disorder. Addiction affects all family members, and I often tell families who have a member struggling with addiction, that when they get involved in their own healing process it greatly increases the chance of successful recovery for their loved one. With education and information they can become the "cheering section" that supports and encourages their loved one's recovery, and within those families, it is the youngest, most vulnerable members who can benefit most from this type of intervention.
Children often don't have ways to talk and express conflicting feelings, may internalize their feelings resulting in guilt, anxiety, confusion, anger and depression. By offering a safe and supportive environment where children can learn ways to express uncomfortable feelings, learn a definition of substance use disorder, understand they can't 'catch' it, (like a cold or flu) and most of all that they are not alone we are beginning to break the cycle of addiction.
In Bounce Back our definition of addiction is 'Hooked, Stuck and Trapped'. The goal of the program is to help children develop the skills and resources they will need to meet the emotional challenges they face, and for them to know that there is a safe place they can come or talk, and that it is not their fault.
As parents, it is our job and responsibility to provide children tools they'll need to deal with life's challenges and stressors. When children are living in homes where substance use is an issue, parents can be the stressors. If these children never receive support and the opportunity to learn about the nature of substance use disorder and learn coping strategies, the repercussions can be severs: problems in school, the law, elevated rates of Attention Deficit Hyperactivity Disorder (ADHD) and Oppositional Disorder (DOD), truancy, runaways, as well as increased chance of developing a substance use disorder in their adulthood.
As a parent, if you knew you could greatly decrease the odds of your child having to attend an inpatient treatment for addiction, wouldn't you seek it out? Wouldn't you want him or her to know where to go for help and support if they ever developed a substance use disorder?
Often parents need support too. Early intervention programs like Bounce Back provide the support to help you learn how to help your kids so that as parents- you can be the one cheering them on or better yet, hitting a home run. Through our extensive family addiction programs at Edgewood Health Network we can help families and children recover. Over the next few months I will be writing about the Bounce Back and Family Programs we offer and how they are helping make a difference.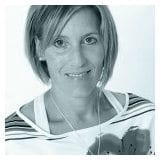 Nicole Sartore-Babuin, BSW, CDP, Family Programs
Nicole Sartore-Babuin completed her Bachelor of Social Work at the University of Victoria and worked as both inpatient and family counselor at the Edgewood Treatment Center in Nanaimo, BC Canada. In 2004 Nicole relocated to the Seattle, where she pioneered Edgewood's children's program Bounce Back. She specializes in working with family members who have been affected by the devastation of addiction and truly believes that everyone deserves a chance to recover.
What to Do When Your Partner Drinks Too Much
When your spouse has a problem with drinking or using drugs, it can seem as if your whole word is falling apart. It isn't the relationship you wanted or planned. And what used to bring your joy and happiness is now filled with loneliness and despair. So what do you do? How do you start addressing the issue? Follow these 5 tips as your first steps:
1. Accept the reality of the situation
This one can be the hardest. You don't want to believe that your partner has a problem. And you definitely don't want to believe that it's becoming a huge part of your relationship, but it is. It's understandable; the consequences of alcohol or drug addiction are frightening. Once you accept they have a problem, you'll have to accept that it could ruin your relationship or their life. But the longer you deny this, the worse things will get. You can't begin to move forward until you have fully accepted that this is happening to you and your family.
2. Get educated
You and your partner can't deal with this problem until you both understand it. Substance use disorders are complex and affect the both partners' physical, social, mental and emotional well being. If your spouse had been diagnosed with diabetes or cancer, this would be an obvious part of the process, but addiction is a shame based disease. Don't be ashamed to seek out educational resources. With 47,000 Canadian deaths linked to substance abuse annually, this disease affects a lot people and there are a lot of resources out there to help you understand it.
3. Get some support
Just like your spouse can't get sober alone, you cannot recover alone either. You need some good coping skills and people you can call on when things get heavy. Head to a counsellor, therapist or a support group for family and friends of addicts.  The people there will understand what you're going through and will be able to help you through this journey.
4. Let yourself grieve
Going through addiction in the family is akin to suffering a big loss. The relationship you once had and the future you imagined is probably gone. This doesn't mean that your relationship is necessarily over. It's just means that your partner will be deeply changed, whether they get sober or stay in active addiction.  Make sure you let yourself grieve this loss – you have a right to be sad and sorry that it's gone, and you won't be able to embrace the new until you've given yourself the time to move on.
5. Put yourself first
If your partner is deep in their addiction, it's likely that they've become the center of your world. Your mission to get them sober and well may have morphed into your purpose in life. It's become a bit of an unhealthy dynamic and it's likely the rest of your relationships and endeavors have suffered because of it. It's time to start putting yourself first. As hard as it may seem, ensuring your own physical, mental and emotional well being has to be your most important priority. There are some difficult times ahead, and you need all the strength you can get. And you'll be surprised how much better you feel when your life revolves around you again.
There's no easy solution when you love an addict, and no one-size-fits-all solution. But if you practice acceptance, allow yourself to grieve, get the education and support you need, you'll be ready to move in the direction that's right for you and your family. For more information, learn about our family education and support programs here.
5 Signs Addiction Is Taking Over Your Family
When someone in your family suffers from addiction, it's not just the addict who hurts.  Family, friends, spouses and even co-workers are deeply impacted by this disease.  It can feel like it has taken over your life, even though you aren't the one using drugs or drinking. And it often happens before you even realize it.
1. You feel exhausted
You spend most of your time and energy on your loved one. You worry about them all the time and you constantly brainstorm how to help them.  You spend so much time managing their addiction that it's become the dominant force in your life; you run interference with their job, you give rides and money, and you pick up the pieces when everything falls apart.  Other relationships suffer because you are too tired to even connect with friends and loved ones. It's called caretaking, and it prevents you from taking care of yourself.
2. Your biggest fear is losing them
You may have known other addicts who passed away because of their disease, and you've probably noticed your loved one getting worse over time. It seems like no matter what you do, they keep using and you're so afraid of what could happen.  The fear that they will lose their life overwhelms you.
3. It feels like you`re grieving
Many people who have gone through our family programs say that addiction in the family is like "death without a body." But we tend not to acknowledge this grief because they are still alive. But you probably haven't been able to celebrate special occasions, have family get-togethers or talk about your loved one with others.  The happy family has disappeared and you grieve for it.
4. You feel guilty and ashamed
"How did this happen to my family? Is it my fault? What could I have done to prevent this?" These are the questions you ask yourself all the time.  And you keep a lot of secrets because you don't want the rest of the world to know what's happening in your home.  There is a huge amount of shame, guilt, self-blame and a loss of self-esteem.
5. You are starting to isolate
You have become so wrapped up in the fear, guilt and exhaustion that you have begun to disengage in other parts of your life. It feels impossible to give your all to work, social activities and other relationships, because there just isn't anything left to give.  You are focused on the addict, and everything else has just started to fall to the wayside.
If you can relate to most of the scenarios, it might be time to get some help for yourself.  Addiction doesn't have to run your life anymore.  Look for a local Al-Anon group to meet some others who are in the same situation as you.  You could also participate in one of our family programs; we provide both education on addiction as well as therapy and coping skills to deal with the overwhelming emotions. You could even just give us a call – our family counsellors are happy to talk with you, and help you decide the best course of action for your situation.  Whatever you do, it's important to acknowledge the affect addiction has had, so that you can start to take care of yourself.