Moving Forward: When Your Addicted Family Member Doesn't Want To Change
Written By: Lana Robson CCAC,  Addiction & Family Counsellor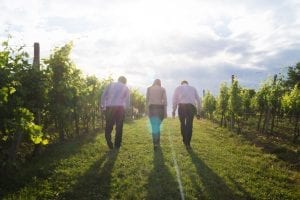 I always refer to the question, "Who or What do you have control over?"  The answer is you.  At the end of the day you can only control yourself.  It can be very difficult for loved ones and family members to watch their addicted loved one destroy their lives and ultimately themselves.  Love and fear motivate family members to try to improve the situation, take control and assume responsibilities.  As many of you may have discovered the hard way – this doesn't work.
Loved ones are drawn into the chaos that comes with addiction.  They feel powerless.  Although there is a feeling of powerlessness, it's quite the opposite – family members have more power than they realize.
CRAFT for Family Members
The Community Reinforcement Approach (CRA) was developed in the 70's.  It was based on the premise that spouses could play a critical role in getting their loved ones into treatment.  Community Reinforcement and Family Training (CRAFT) is an extension of CRA.  CRAFT, created and developed by Robert J. Meyers, Ph.D., is a system for loved ones (referred to as CSOs – concerned significant others) to change the way they interact with their addicted loved one (referred to as IPs – identified patient).
In many cases, CSOs know everything about addiction, but don't know how to interact with the IP.  When this interaction changes, the IP usually takes notice.  CRAFT helps CSOs learn about enabling behaviours, new ways to communicate and solve problems, and to identify that timing is crucial when approaching the IP.  CRAFT therapy avoids confrontation by using positive reinforcements and a loving, supportive approach.
There are three goals for CRAFT:
The first is to reduce the IP's harmful substance use.  This is accomplished through positive reinforcements and rewarding positive behaviour.
The second goal is to engage the IP in treatment.  This means allowing the natural consequences to occur.  These are usually negative consequences.  When one prevents the consequences, there are no negative consequences.  And it's the negative consequences that usually motivate change.
The third goal is to improve CSO functioning.  This involves all areas of the CSO's life, that is, emotional, physical and social.  Just as the IP isolates, often times so does the CSO.  It is done out of embarrassment, fear, shame, guilt and depression, to name a few.  CRAFT helps CSOs create or re-create a social circle, ask for help, re-kindle old relationships, for instance, all with the goal of empowering themselves.
CRAFT teaches CSOs to change the script with the IP.  CSOs model behaviour to the IP and in essence it's changing the language to positive statements.  An example of a problematic statement is "I hate it when you get drunk and make a fool of yourself when we're out with friends."  The new script might be "It's nice socializing with you when you're sober because your great sense of humour comes through."  It is reminding the IP of their positive attributes / behaviours and using reinforcing statements.
CRAFT steers clear of confrontation.  It changes the automatic responses of the CSO to ones that help support clean and sober IP behaviour.  CRAFT helps CSOs concentrate on the appropriate behaviours of the IP and identify suitable consequences that can be enforced.  Robert Meyers says this not a "one-size" fits all therapy.
CRAFT therapy is an active process for CSOs.  It involves role-playing scenarios, skills-training exercises and homework assignments.  All of this prepares the CSO to properly anticipate and handle as many possible scenarios that may be encountered with the IP.  One of the objectives of CRAFT is the positive reinforcement of non-drinking/using behaviour, with the goal of increasing these behaviours.
The American Psychology Association (APA) conducted a study of the success outcomes for engaging substance abusers into treatment.  The result was 13% for Al-Anon; 23% for Johnson Institute (interventions); 64% for CRAFT.
There is the three things rule:
1) Things in your life can stay the same;
2) Things in your life can get worse;
3) Things in your life can get better.
Ultimately, the choice is yours.  If what you've been doing has not been working, why not try something different, such as the CRAFT approach?
If you'd like to speak to one of our counsellors at Bellwood Health Services or you want more information about our family services, please call us at 1-800-387-6198.
Source:  CRAFT Workshop, Robert J. Meyers Ph.D.
A Healing Path for All: The Importance of a Family Aftercare Program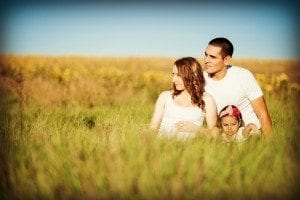 Addiction is a family disease. It doesn't affect just one person in the family; it affects everyone in the family. You've probably heard this statement many times or perhaps you've never thought of addiction in this way. Well, it's very true and although the other family members are not addicted they still experience pain, loss, and turmoil.
Addiction has a way of creating tension and conflict that leads to problems for family members about how to cope with the person's addiction and the effects on the family unit.[1] An American study was conducted on over 25,000 family members of someone with substance use disorder (SUD), matched to family members of someone with diabetes, asthma or a control group of family members where there was no SUD  nor chronic physical illness. The results were that in the year prior to diagnosis of the main patient, family members of those with SUD were more likely to themselves be diagnosed with mental illnesses including depression or trauma than those in the diabetes or asthma groups.[2]
Most people have trauma as a result of living with someone that has an addiction. Dealing with violence, emergencies, police and ambulance situations, verbal or physical abuse, mental abuse, worrying about someone else's life or death all the time without the power to change it, being lied to or being blamed are all experiences that can create distress and leave people emotionally overwhelmed.
What starts off as trying to help your family member who's struggling with drugs or alcohol (because it feels like it's the right thing to do) often ends up becoming a life's mission. Susan Barnes, Addiction Counsellor and Supervisor of Volunteers at Bellwood Health Services agrees, "Family members may not realize it because they are so focused on the addict."  Loved ones dedicate every last breath and strength towards managing the unmanageable. They feel the need to fix everything. Resentments grow, isolation becomes the norm and boundaries become a thing of the past.
Support is Necessary for Family Members Too
Trying to change the behaviour of a person who's been struggling with addiction takes time, support and professional treatment. So why wouldn't it be the same for a family member? Family members take on roles and responsibilities as a way to cope with the chaos that comes with addiction. At Bellwood Health Services, family members are encouraged to attend the Family Program. The Family Program is designed to help family members understand what addiction means and how change is possible; there is a light at the end of the tunnel.
The Family Program is the first step towards recovery for family members. Think of the Family Program as the renovation of a building that holds new skills, education and goals. The Family Aftercare Program is maintenance for that newly renovated building.
Susan Barnes believes it's important for family members to continue to receive support once their loved one has completed an addiction treatment program, "Family members need to heal from the trauma and the after effects of living with the addiction. It's a long term process and it requires all parties to heal first before they are ready to heal the relationship."
Research by the University of Birmingham states that "Good quality social support, in the form of emotional support, good information, and material help, is an invaluable resource for affected family members, supporting their coping efforts and contributing positively to their health."[3] Bellwood's aftercare program is just that according to Susan Barnes, "Family Aftercare has always been an integral part of the Bellwood Treatment Program. Addiction is the disease of the addict which can only be healed by the addict. However, the family can play a significant role by supporting the recovery behaviours and not enabling the addictive patterns. This requires education, a lot of practice and support for the family members before they are able to provide the healing environment."
Providing a Healing Environment
Susan Barnes states that the healing environment has many layers. During family aftercare, loved ones learn facts about addict behaviours and addictions. Family members begin to comprehend how their own participation in the dynamic develops. Essentially, loved ones will learn about what is helpful and not so helpful in recovery.
There is something very powerful and healing that can come from a group of people that share the same experience. The following are some of the reasons why Susan Barnes believes group aftercare for family members works:
Being with people who understand you.
Being able to talk about things they normally hide.
Non-judgemental environment.
Hearing about experiences of others so they can learn from them.
Finding hope and support.
Finding self-esteem and confidence again.
Developing your own voice.
Learning to take care of their emotional needs.
Bellwood Family Aftercare Program
It doesn't matter if you have a loved one in any of Bellwood's substance abuse treatment programs or not, anyone is welcome to attend the Family Aftercare Program. Bellwood's Family Aftercare Program can run up to two years facilitated by an addiction counsellor. Years 3, 4 and 5 are self-facilitated groups as they have much more insight and experience with addiction recovery. Group fees decrease with each year.
Whether it's through a Bellwood family aftercare program or Al-Anon, participating in a continuing support program is important to move forward in your own recovery and to support your loved one.
If you'd like to learn more about this program or are interested in registering for this program, please call us at 1-800-387-6198 or email us.
[1] Copello, A., Templeton, L., Orford, J., Velleman, R., Patel, A., Moore, L.. . Godfrey, C. (2009). The relative efficacy of two levels of a primary care intervention for family members affected by the addiction problem of a close relative: A randomized trial. Addiction, 104(1), 49-58. doi:10.1111/j.1360-0443.2008.02417.x
[2] Copello, A., Templeton, L., & Powell, J. (2010). The impact of addiction on the family: Estimates of prevalence and costs. Drugs: Education, Prevention and Policy, 17(s1), 63-74. doi:10.3109/09687637.2010.514798
[3] Copello, A., Templeton, L., Orford, J., Velleman, R., Patel, A., Moore, L.. . Godfrey, C. (2009). The relative efficacy of two levels of a primary care intervention for family members affected by the addiction problem of a close relative: A randomized trial. Addiction, 104(1), 49-58. doi:10.1111/j.1360-0443.2008.02417.x
What to Do When Your Loved One Isn't Ready For Addiction Treatment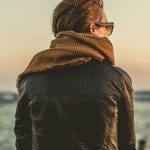 What can you do when you have a family member who won't stop using? Do you feel as if you've tried several approaches but nothing seems to change? You are not alone. Many Canadian families struggle with substance abuse more often than you think. Approximately 1.3 million Canadians still need help with substance abuse. [1]
Unfortunately, addiction is a disease that affects not only the person with the addiction but all those around them. Family members often take on roles and responsibilities that were never theirs to begin with, but feel they have no choice but to act in those roles. Whether you are a mother, father, spouse or sibling, there is a way that you can provide support for your family member, and it starts with your own healing process.
Lana Robson is an Addiction Counsellor who leads the Family Program at Bellwood Health Services and she believes family members can be catalysts for someone struggling with substance abuse. "I always ask family members, 'What do you have control over if you don't have control over your family member? It's yourself.' That's what can potentially start families on the path towards recovery. When a family member begins to change their behaviour, it can prompt a change in the addict's behaviour, too."
Common Reactions of Family Members Living With an Addict
Family members can spend much energy and time managing the addict because that's what they feel they must do in order to help the addict. Loved ones also adapt specific behaviours known as codependency and enabling. Codependency refers to behaviour of a person who's always putting the addict's needs ahead of their own. Lana describes enabling as, "any behaviour that takes responsibility away from someone's lack of responsibility." Some family members may also begin to isolate themselves because it's easier than giving an explanation of what's really going on in their family's life.
Setting Healthy Boundaries
Lana Robson has many family members contact her and tell her they don't know what to do anymore and they need help. She often tells them to start with baby steps. "As family members begin to set boundaries and begin to work on themselves, they begin to feel confident and empowered again in the relationship. Boundaries are about communicating self-worth. It teaches people how to treat us."
Family members need to let a loved one with the addiction experience natural consequences. Lana believes this can only be done when boundaries are communicated along with a plan of action that supports your boundary. "If you're going to set a boundary, you have to be willing to follow through with the consequence (your plan of action).  Otherwise, it no longer makes it a boundary, but instead, simply a threat. Strong, healthy boundaries come from having a good sense of your own self-worth. Many times by setting boundaries, we may actually help our loved one move from a state of denial that they have a problem to contemplating about getting treatment."
Family Resources, Support and Treatment
Several resources and support are available to families who are living with someone who has a substance abuse problem or other behavioural addiction problems that is affecting their families. Al-Anon, Nar-Anon and Gam-Anon are some of the 12-Step Programs available for family members. Each program provides weekly meetings in various locations that are listed on their websites.
Bellwood also provides a four day Family Program every three weeks that offers psycho-education, therapy and resources to family members to help them learn self-care, stress management, relaxation and communication skills. According to Lana, "When people learn that addiction is a disease and learn new coping mechanisms, they're able to better understand and change their life around."
Bellwood wants family members to recognize that, "You didn't cause it. You can't cure it. And you can't control it. It's not your fault." The Family Program aims at creating a safe, confidential and supportive environment for families and friends to express how the addiction has impacted them mentally, emotionally, socially and physically. It also gives family members a chance to look at some of their own behaviours that they've adapted as a result of trying to deal with the chaos that comes with addiction.
Next Steps
"With boundaries, it comes down to this, that you don't support the illness, you support recovery."- Christopher Kennedy Lawford
Talking to someone can make all the difference. If you're concerned that someone you love has an addiction and you're not sure what to do, please give us a call at 1-800-387-6198 to speak to one of our addiction counsellors. Bellwood Health Services offers, one-on-one counselling, intervention training, a Family Program as well as a Family Continuing Care Program.
[1] Pirie, T., & National Treatment Indicators Working Group (2015). National Treatment Indicators Report:2012-2013 Data. Ottawa, Ontario: Canadian Centre on Substance Abuse. (April 2015). Retrieved from https://www.ccsa.ca/Resource%20Library/CCSA-National-Treatment-Indicators-Report-2015-en.pdf