Moving Forward: When Your Addicted Family Member Doesn't Want To Change
Written By: Lana Robson CCAC,  Addiction & Family Counsellor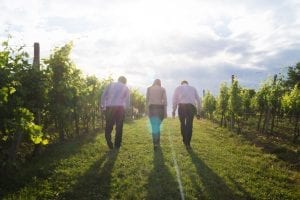 I always refer to the question, "Who or What do you have control over?"  The answer is you.  At the end of the day you can only control yourself.  It can be very difficult for loved ones and family members to watch their addicted loved one destroy their lives and ultimately themselves.  Love and fear motivate family members to try to improve the situation, take control and assume responsibilities.  As many of you may have discovered the hard way – this doesn't work.
Loved ones are drawn into the chaos that comes with addiction.  They feel powerless.  Although there is a feeling of powerlessness, it's quite the opposite – family members have more power than they realize.
CRAFT for Family Members
The Community Reinforcement Approach (CRA) was developed in the 70's.  It was based on the premise that spouses could play a critical role in getting their loved ones into treatment.  Community Reinforcement and Family Training (CRAFT) is an extension of CRA.  CRAFT, created and developed by Robert J. Meyers, Ph.D., is a system for loved ones (referred to as CSOs – concerned significant others) to change the way they interact with their addicted loved one (referred to as IPs – identified patient).
In many cases, CSOs know everything about addiction, but don't know how to interact with the IP.  When this interaction changes, the IP usually takes notice.  CRAFT helps CSOs learn about enabling behaviours, new ways to communicate and solve problems, and to identify that timing is crucial when approaching the IP.  CRAFT therapy avoids confrontation by using positive reinforcements and a loving, supportive approach.
There are three goals for CRAFT:
The first is to reduce the IP's harmful substance use.  This is accomplished through positive reinforcements and rewarding positive behaviour.
The second goal is to engage the IP in treatment.  This means allowing the natural consequences to occur.  These are usually negative consequences.  When one prevents the consequences, there are no negative consequences.  And it's the negative consequences that usually motivate change.
The third goal is to improve CSO functioning.  This involves all areas of the CSO's life, that is, emotional, physical and social.  Just as the IP isolates, often times so does the CSO.  It is done out of embarrassment, fear, shame, guilt and depression, to name a few.  CRAFT helps CSOs create or re-create a social circle, ask for help, re-kindle old relationships, for instance, all with the goal of empowering themselves.
CRAFT teaches CSOs to change the script with the IP.  CSOs model behaviour to the IP and in essence it's changing the language to positive statements.  An example of a problematic statement is "I hate it when you get drunk and make a fool of yourself when we're out with friends."  The new script might be "It's nice socializing with you when you're sober because your great sense of humour comes through."  It is reminding the IP of their positive attributes / behaviours and using reinforcing statements.
CRAFT steers clear of confrontation.  It changes the automatic responses of the CSO to ones that help support clean and sober IP behaviour.  CRAFT helps CSOs concentrate on the appropriate behaviours of the IP and identify suitable consequences that can be enforced.  Robert Meyers says this not a "one-size" fits all therapy.
CRAFT therapy is an active process for CSOs.  It involves role-playing scenarios, skills-training exercises and homework assignments.  All of this prepares the CSO to properly anticipate and handle as many possible scenarios that may be encountered with the IP.  One of the objectives of CRAFT is the positive reinforcement of non-drinking/using behaviour, with the goal of increasing these behaviours.
The American Psychology Association (APA) conducted a study of the success outcomes for engaging substance abusers into treatment.  The result was 13% for Al-Anon; 23% for Johnson Institute (interventions); 64% for CRAFT.
There is the three things rule:
1) Things in your life can stay the same;
2) Things in your life can get worse;
3) Things in your life can get better.
Ultimately, the choice is yours.  If what you've been doing has not been working, why not try something different, such as the CRAFT approach?
If you'd like to speak to one of our counsellors at Bellwood Health Services or you want more information about our family services, please call us at 1-800-387-6198.
Source:  CRAFT Workshop, Robert J. Meyers Ph.D.
A Healing Path for All: The Importance of a Family Aftercare Program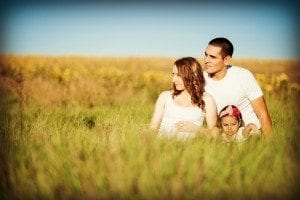 Addiction is a family disease. It doesn't affect just one person in the family; it affects everyone in the family. You've probably heard this statement many times or perhaps you've never thought of addiction in this way. Well, it's very true and although the other family members are not addicted they still experience pain, loss, and turmoil.
Addiction has a way of creating tension and conflict that leads to problems for family members about how to cope with the person's addiction and the effects on the family unit.[1] An American study was conducted on over 25,000 family members of someone with substance use disorder (SUD), matched to family members of someone with diabetes, asthma or a control group of family members where there was no SUD  nor chronic physical illness. The results were that in the year prior to diagnosis of the main patient, family members of those with SUD were more likely to themselves be diagnosed with mental illnesses including depression or trauma than those in the diabetes or asthma groups.[2]
Most people have trauma as a result of living with someone that has an addiction. Dealing with violence, emergencies, police and ambulance situations, verbal or physical abuse, mental abuse, worrying about someone else's life or death all the time without the power to change it, being lied to or being blamed are all experiences that can create distress and leave people emotionally overwhelmed.
What starts off as trying to help your family member who's struggling with drugs or alcohol (because it feels like it's the right thing to do) often ends up becoming a life's mission. Susan Barnes, Addiction Counsellor and Supervisor of Volunteers at Bellwood Health Services agrees, "Family members may not realize it because they are so focused on the addict."  Loved ones dedicate every last breath and strength towards managing the unmanageable. They feel the need to fix everything. Resentments grow, isolation becomes the norm and boundaries become a thing of the past.
Support is Necessary for Family Members Too
Trying to change the behaviour of a person who's been struggling with addiction takes time, support and professional treatment. So why wouldn't it be the same for a family member? Family members take on roles and responsibilities as a way to cope with the chaos that comes with addiction. At Bellwood Health Services, family members are encouraged to attend the Family Program. The Family Program is designed to help family members understand what addiction means and how change is possible; there is a light at the end of the tunnel.
The Family Program is the first step towards recovery for family members. Think of the Family Program as the renovation of a building that holds new skills, education and goals. The Family Aftercare Program is maintenance for that newly renovated building.
Susan Barnes believes it's important for family members to continue to receive support once their loved one has completed an addiction treatment program, "Family members need to heal from the trauma and the after effects of living with the addiction. It's a long term process and it requires all parties to heal first before they are ready to heal the relationship."
Research by the University of Birmingham states that "Good quality social support, in the form of emotional support, good information, and material help, is an invaluable resource for affected family members, supporting their coping efforts and contributing positively to their health."[3] Bellwood's aftercare program is just that according to Susan Barnes, "Family Aftercare has always been an integral part of the Bellwood Treatment Program. Addiction is the disease of the addict which can only be healed by the addict. However, the family can play a significant role by supporting the recovery behaviours and not enabling the addictive patterns. This requires education, a lot of practice and support for the family members before they are able to provide the healing environment."
Providing a Healing Environment
Susan Barnes states that the healing environment has many layers. During family aftercare, loved ones learn facts about addict behaviours and addictions. Family members begin to comprehend how their own participation in the dynamic develops. Essentially, loved ones will learn about what is helpful and not so helpful in recovery.
There is something very powerful and healing that can come from a group of people that share the same experience. The following are some of the reasons why Susan Barnes believes group aftercare for family members works:
Being with people who understand you.
Being able to talk about things they normally hide.
Non-judgemental environment.
Hearing about experiences of others so they can learn from them.
Finding hope and support.
Finding self-esteem and confidence again.
Developing your own voice.
Learning to take care of their emotional needs.
Bellwood Family Aftercare Program
It doesn't matter if you have a loved one in any of Bellwood's substance abuse treatment programs or not, anyone is welcome to attend the Family Aftercare Program. Bellwood's Family Aftercare Program can run up to two years facilitated by an addiction counsellor. Years 3, 4 and 5 are self-facilitated groups as they have much more insight and experience with addiction recovery. Group fees decrease with each year.
Whether it's through a Bellwood family aftercare program or Al-Anon, participating in a continuing support program is important to move forward in your own recovery and to support your loved one.
If you'd like to learn more about this program or are interested in registering for this program, please call us at 1-800-387-6198 or email us.
[1] Copello, A., Templeton, L., Orford, J., Velleman, R., Patel, A., Moore, L.. . Godfrey, C. (2009). The relative efficacy of two levels of a primary care intervention for family members affected by the addiction problem of a close relative: A randomized trial. Addiction, 104(1), 49-58. doi:10.1111/j.1360-0443.2008.02417.x
[2] Copello, A., Templeton, L., & Powell, J. (2010). The impact of addiction on the family: Estimates of prevalence and costs. Drugs: Education, Prevention and Policy, 17(s1), 63-74. doi:10.3109/09687637.2010.514798
[3] Copello, A., Templeton, L., Orford, J., Velleman, R., Patel, A., Moore, L.. . Godfrey, C. (2009). The relative efficacy of two levels of a primary care intervention for family members affected by the addiction problem of a close relative: A randomized trial. Addiction, 104(1), 49-58. doi:10.1111/j.1360-0443.2008.02417.x
What to Do When Your Partner Drinks Too Much
When your spouse has a problem with drinking or using drugs, it can seem as if your whole word is falling apart. It isn't the relationship you wanted or planned. And what used to bring your joy and happiness is now filled with loneliness and despair. So what do you do? How do you start addressing the issue? Follow these 5 tips as your first steps:
1. Accept the reality of the situation
This one can be the hardest. You don't want to believe that your partner has a problem. And you definitely don't want to believe that it's becoming a huge part of your relationship, but it is. It's understandable; the consequences of alcohol or drug addiction are frightening. Once you accept they have a problem, you'll have to accept that it could ruin your relationship or their life. But the longer you deny this, the worse things will get. You can't begin to move forward until you have fully accepted that this is happening to you and your family.
2. Get educated
You and your partner can't deal with this problem until you both understand it. Substance use disorders are complex and affect the both partners' physical, social, mental and emotional well being. If your spouse had been diagnosed with diabetes or cancer, this would be an obvious part of the process, but addiction is a shame based disease. Don't be ashamed to seek out educational resources. With 47,000 Canadian deaths linked to substance abuse annually, this disease affects a lot people and there are a lot of resources out there to help you understand it.
3. Get some support
Just like your spouse can't get sober alone, you cannot recover alone either. You need some good coping skills and people you can call on when things get heavy. Head to a counsellor, therapist or a support group for family and friends of addicts.  The people there will understand what you're going through and will be able to help you through this journey.
4. Let yourself grieve
Going through addiction in the family is akin to suffering a big loss. The relationship you once had and the future you imagined is probably gone. This doesn't mean that your relationship is necessarily over. It's just means that your partner will be deeply changed, whether they get sober or stay in active addiction.  Make sure you let yourself grieve this loss – you have a right to be sad and sorry that it's gone, and you won't be able to embrace the new until you've given yourself the time to move on.
5. Put yourself first
If your partner is deep in their addiction, it's likely that they've become the center of your world. Your mission to get them sober and well may have morphed into your purpose in life. It's become a bit of an unhealthy dynamic and it's likely the rest of your relationships and endeavors have suffered because of it. It's time to start putting yourself first. As hard as it may seem, ensuring your own physical, mental and emotional well being has to be your most important priority. There are some difficult times ahead, and you need all the strength you can get. And you'll be surprised how much better you feel when your life revolves around you again.
There's no easy solution when you love an addict, and no one-size-fits-all solution. But if you practice acceptance, allow yourself to grieve, get the education and support you need, you'll be ready to move in the direction that's right for you and your family. For more information, learn about our family education and support programs here.
5 Signs Addiction Is Taking Over Your Family
When someone in your family suffers from addiction, it's not just the addict who hurts.  Family, friends, spouses and even co-workers are deeply impacted by this disease.  It can feel like it has taken over your life, even though you aren't the one using drugs or drinking. And it often happens before you even realize it.
1. You feel exhausted
You spend most of your time and energy on your loved one. You worry about them all the time and you constantly brainstorm how to help them.  You spend so much time managing their addiction that it's become the dominant force in your life; you run interference with their job, you give rides and money, and you pick up the pieces when everything falls apart.  Other relationships suffer because you are too tired to even connect with friends and loved ones. It's called caretaking, and it prevents you from taking care of yourself.
2. Your biggest fear is losing them
You may have known other addicts who passed away because of their disease, and you've probably noticed your loved one getting worse over time. It seems like no matter what you do, they keep using and you're so afraid of what could happen.  The fear that they will lose their life overwhelms you.
3. It feels like you`re grieving
Many people who have gone through our family programs say that addiction in the family is like "death without a body." But we tend not to acknowledge this grief because they are still alive. But you probably haven't been able to celebrate special occasions, have family get-togethers or talk about your loved one with others.  The happy family has disappeared and you grieve for it.
4. You feel guilty and ashamed
"How did this happen to my family? Is it my fault? What could I have done to prevent this?" These are the questions you ask yourself all the time.  And you keep a lot of secrets because you don't want the rest of the world to know what's happening in your home.  There is a huge amount of shame, guilt, self-blame and a loss of self-esteem.
5. You are starting to isolate
You have become so wrapped up in the fear, guilt and exhaustion that you have begun to disengage in other parts of your life. It feels impossible to give your all to work, social activities and other relationships, because there just isn't anything left to give.  You are focused on the addict, and everything else has just started to fall to the wayside.
If you can relate to most of the scenarios, it might be time to get some help for yourself.  Addiction doesn't have to run your life anymore.  Look for a local Al-Anon group to meet some others who are in the same situation as you.  You could also participate in one of our family programs; we provide both education on addiction as well as therapy and coping skills to deal with the overwhelming emotions. You could even just give us a call – our family counsellors are happy to talk with you, and help you decide the best course of action for your situation.  Whatever you do, it's important to acknowledge the affect addiction has had, so that you can start to take care of yourself.
Why Not Make Addiction Recovery Your Family's New Year's Resolution?
Living with someone who has an addiction is not fun. Broken promises, lies, disappointments and fear tend to be the norm. Putting on a good face, covering up the problem and not talking about it are also the norm.
Trying to have "normal" family celebrations is a challenge.
A friend of mine, a physician in addiction medicine, told me this story about a patient of his. It is about a man, a father, a husband who had a serious drinking problem. Vacations, birthdays and holidays had been ruined over and over again because he always got drunk. His family was sick and tired of it. He refused to stop drinking, refused to get help and carried on in spite of their pleas.
Since the father never really participated in celebrations the family decided to exclude him and carried on without him.
One Christmas day, a neighbour noticed that the blinds in one of the bedroom windows were flickering open and then would close, then open and close and it repeated over and over. The neighbour got concerned and walked across the street and knocked on the door. The family was having a great time and was just about to sit down to a lovely Christmas dinner. The neighbour reported his concern and asked if he could check the bedroom. The family had no objections.
When the neighbour opened the door he was astonished. There on the floor was his friend, the father of the household, gagged, trussed up and lying on the floor near the window. Between his tied up hands was the cord for the blinds.
The neighbour went back out to the dining room and asked the family what was going on. They very casually reported that on special occasions they would wait until dad was drunk, then tie him up and put him in the bedroom to sleep it off. This ensured that dear old dad was quiet and safe and also guarantee that the family could enjoy the festivities in peace; without any trouble. It worked well every time they said. The neighbour was dumbfounded.
When he returned home, he called the police who came and rescued dad.
If your Christmas was another nightmare this year, why not try something new in 2014. If you are a family member call Bellwood and find out about the education and counseling services we have for adults and kids living with someone with an alcohol or drug problem or any other kind of dependency problem.
If you identify with the dad in this story, call Bellwood. Ask about our treatment and rehab programs. You have nothing to lose by making a call and coming in for a chat.
Help us help you. Call 416-495-0926 or 1-800-387-6198
Join us for a live chat.
Don't wait, call now. We are here to help you.
Living with an active addict
Living with an active addict can be full of pain, disappointment, anger, regrets and sadness. The alcohol, drugs, gambling or sex have control over the addict. For the active addict and their family, chaos reigns. Family and friends get anxious, fearful and stressed out just anticipating the next crisis or episode.
Addiction is like an octopus that sends out its tentacles, grabs the people around the addict, and pulls them down toward despair. It is called a family disease. However, family members do not have to wait until the addict decides to get help before they do something. Spouses, partners, children and friends can get help for themselves. Call a treatment centre in your area. Ask if they have a family program. Ask for names of counselors or doctors who help families. Call the counsellor and make an appointment. Do it now! There is great relief when you have someone to talk to who understands what you are coping with. You can learn how to reduce the stress in your own body rather than worrying about the addict. Children can learn that it is not their fault. Since children of addicts are at a higher risk for developing an addiction themselves, teaching them early is the best prevention. Children learn from their parents. You can teach them that in times of trouble, it is okay to reach out for help. Or, you can let them continue to observe how you and the addict cope with life's problems. Family members can take action that breaks the cycle of addiction and reduces the stress and the chaos. If you do not change the way you are handling your life, and the stress continues and continues, you can expect to develop your own physical and mental health problems.
Al-Anon is a free, self-help program for family and friends of alcoholics. It is the sister program to Alcoholics Anonymous and there are meetings everywhere. Nar-Anon is for families of drug addicts and the sister organization of Narcotics Anonymous. Gam-Anon is the sister program for Gamblers Anonymous. Check the yellow pages. The Internet also has many resources and there are actually meetings on-line.
On occasions, the addict may be remorseful about their actions. However, they may also appear to be angry and be pushing their loved ones further away. Addicts have an uncanny ability to leave others thinking that all the problems are their fault. In spite of all the outward bravado, the addict experiences anxiety, fear and stress as well. They know they are trapped and cannot find a way out. In their remorse, there may be a desire to stop. For families, they have heard this promise before.
It is important to remember that in their addiction, the addict is not making rational decisions. The baffling part of an addiction is that the addict minimizes all the consequences that are falling out around them. They constantly deny them. They are so good at it that they actually convince themselves that what they are saying is the truth. It is like having a short circuit in the brain. Therefore, why would we expect the addict to make a rational decision about getting help? They need help to make the decision.
The time for action could be today, for you, your families and friends to take action, to learn about, and to implement an "intervention".
The vast majority of addicts do not come into treatment because they have seen the light. They come because there is a crisis in their life. An intervention may be just the crisis that is needed. A trained counsellor can help coach you on the intervention process. Take time to learn and. If you need help, find help and make the call. You are not alone. Strive for balance and taking care of yourself.
Be well everyone!
Tips for problem gamblers during the holiday season
In my previous post, I talked about general tips on coping during the holidays. But if you are recovering from a gambling problem, there are additional challenges. This is the shopping season and the time of big sales. There are a lot of deals and it is tempting to over-spend. A big debt can be a trigger for relapse. It's dangerous because it can easily lead to thinking of ways to make quick money.
Stay focused on your budget. Keep your receipts and be accountable. Controlling finances and making restitution payments are a major part of recovery from a gambling problem. If you need help staying on track, get your partner or a family member involved.
When spending time with family and friends, be careful about having a few drinks. Remember, drinking lowers inhibitions. What do you do when you get together? Do you play cards? Make sure you have a safety plan around entertainment.
Control your car so that you are not dependent on someone else for transportation. Have enough money for a taxi. Be prepared to leave some functions in order to protect yourself.
Hopefully, families and friends will be sensitive to your recovery and not give you lottery tickets. However, if you receive one, plan what you will do with it.
If you successfully navigated through all the activities, look back at how you did it? What went well, what would you do differently next time? Be cautious about being complacent. Some people survive the holidays only to relapse in January.
Be well everyone!
M. Linda Bell
Chief Executive Officer – Bellwood Health Services
What's on Your List for the Holidays?
Tips on coping during the holidays:
As the holiday season approaches, getting together with friends and family may be something we look forward to. We often think of the holidays as a time for children – a magical time.
But the holidays can conjure up bad memories. Even when personal experiences have changed, the anxiety associated with the past can flood into the present and taint it. Being prepared, knowing your limitations, and planning can keep things manageable.
For the addict in recovery, the holidays can be difficult and a time when there is a risk for relapse. If you are not with your family, this is a time of year when you may miss them more. You may feel lonely even when you are with others. Going back to the basics in recovery is a good way to cope.
Attend extra 12-step or support meetings. Stay involved with recovery activities. Host an event for friends who are also in recovery. Stay in touch with your sponsor and your counsellor if you have one. If you do not have one, get one. Take a few minutes every day for reflection. Use one of those little books that have a daily inspiration. Write a few lines in a diary and work on developing "an attitude of gratitude".
One of the options for someone recovering from an alcohol problem is to speak to your doctor about using the protective drug, Antabuse. It is not addicting; it only reacts when you drink alcohol. It will make you physically sick. Why would anyone take this stuff, you might ask? When your mind is preoccupied with the idea of drinking all day and night, it is difficult to focus on anything else. Instead of having to make hundreds of decisions during the day not to drink, you make one decision – I am taking Antabuse today. Most people are not interested in testing the reaction. It is like having an insurance policy. It protects you against the impulsive first drink that can lead to disaster. It buys you time to consider your options. It buys you time to let the problem, the stress, or the anxiety to pass. It's a good tool early in recovery and for times when you are feeling stressed or vulnerable.
If alcohol is not a problem for you, you still need to be cautious. For many drug addicts, the risk of relapse to their main drug is through beer or alcohol.
There are also new medications available that help reduce cravings. Ask your doctor if there is something suitable for you. However, medications do not change your lifestyle, so be vigilante in your recovery.
Parties and events will continue into January and pop up during the year. Plan for the event. Will there be alcohol or drugs? Is the venue a safe place; a place where you will not be triggered? Who will you go with? Try not to go alone. You can plan to arrive late and to leave early. Have a secret signal that lets the other person know that you are feeling uncomfortable and would like to leave.
Eating breakfast, lunch and dinner plus a mid-morning, mid-afternoon and evening snack helps your blood sugar level not to drop. Mood swings and cravings are reduced when you eat regularly and include protein, carbohydrates and a little fat in your diet.
A good brisk walk is a simple way to get some exercise and also help you to cope better with stress. Watch your coffee intake. Coffee is a stimulant. It can make some people agitated and interfere with sleep. Speaking of sleep, make sure you get enough. When you are over-tired, you do not cope as well with stress. Remember 'HALT' – don't get Hungry, Angry, Lonely or Tired!
Be well everyone!
M. Linda Bell
Chief Executive Officer  – Bellwood Health Services
Someone in Our Family is Trapped in an Addiction
I have never met a person, who purposely set out to become addicted, create chaos in their lives and hurt the people closest to them. People get hooked on lots of things, alcohol, prescription drugs, street drugs, gambling, porn sites, video games, even sex and love. As the world evolves, so do new addictive behavours. People are curious, they want to experience things, they want to change the way they feel and get some relief from the stressors in their lives. No one expects to fall into a trap even if forewarned. Once trapped, it is difficult to escape and there are many reasons why.
One of the biggest reasons is that once hooked, the person's brain changes, their central nervous system changes, their behaviour changes, and if they try to stop their body will physically and psychologically revolt. So it is not simply a matter of 'just stopping'. When the addict hears "if you loved me and the family enough, you would stop', they can't.
Family members may be living with an addict for years, particularly with alcohol, prescription drugs and street drugs like marijuana and hash. If the problem is cocaine or crack it is likely a few years. However, families may be the last to know if the addiction is gambling, or video lottery terminals (VLT's). They might find out when they get a call from the bank reporting that the account is empty, credit cards are maxed out and the family home is mortgaged to the hilt or gone.
Living with an addicted person or being a friend of one is very stressful. It's very hard to have a relationship with someone who lies to you, minimizes the problem, or blames you when you bring up their addiction. When your partner or friend gets drunk at a party and is an embarrassment, you may not be invited back. If you are, it is easier to make an excuse not to go. Either way, the result is you start losing friends and become more and more isolated.
Spouses and kids can have trouble focusing at work or school because they are preoccupied. Will dad be coming home tonight, what state will he be in, will there be another fight. While at work, will there be a phone call from your child that says "Daddy, mommy is asleep on the kitchen floor, what do I do. I haven't had anything to eat"?
Inside the home, promises are broken over and over again. Family members are disappointed and hurt over and over again. Grocery money has already been spent on the addiction. Friends are not invited over because no one knows what to expect.
Each family member may react differently to the stress of living with an addict. A partner may cover-up the problem, make excuses and even call into work to say the addict has the flu when the addict is actually still at the casino, lying on the floor hung over or sitting at the computer play video games. Protecting the job is important.
One child may be the scholar or the athlete; trying to bring something into the family to be proud of. Another may criticize the addict and get into confrontations that can be scary for everyone. One may become the clown or jokester, trying to deflect the problem and lighten things up. Another may start acting out and getting into trouble at school, skipping classes, failing, hanging out with the wrong crowd.
Every family member is affected when there is an addiction in the family. They will react to the addict and to one another. Families become trapped too. Life can go on for years covering-up, trying to cope, living in fear and eventually another family member becomes sick or breaks down.
There is help for families. You do not have to live this way. It is possible to break the pattern.
If even one family member begins to change and acts differently, all the other family members will start to respond in a new way. Things can start to get better. When family members and friends come together and share their concerns about the addicted person, they can become a powerful force in getting the addict help. It is called Intervention. It is scary to do, but it is effective.
M. Linda Bell
Chief Executive Officer  – Bellwood Health Services