The Importance Of Aftercare In Recovery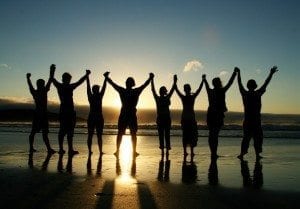 For those suffering from addiction, the consequences can be devastating. People lose their jobs, damage their relationships with friends and family, and face financial hardship. It becomes cyclical; substance abuse creates these personal difficulties and in turn, they can cause stress and trigger the individual to use more frequently. In other words, abusing substances becomes the individuals primary means of coping with life's difficulties. When this happens, the environment becomes so toxic that admission into a residential addiction treatment center may be necessary to give the individual a chance at recovery.   
Residential treatment offers a safe environment to begin to repair the damage caused by addiction.  At this stage, people are very vulnerable and treatment provides a safe place away from triggering situations in which they might relapse. They can focus on healing and recovery. Clients are taught more constructive coping strategies, relapse prevention and grounding techniques. They can then begin to practice and refine these skills without the outside pressure of their environmental stressors. 
While residential treatment is a necessary first step, recovery really consists of using coping, grounding and communication tools in "real life" situations.  Without prior experience practicing these newly acquired tools, the recovering addict is susceptible to return to past behaviours and may relapse.  Therefore, early recovery is a time of transition and one where aftercare support becomes vital to long term behaviour change.   Continuing care is an active way the individual can build on the foundation of recovery that he/she has established in residential treatment. 
There are many support systems available to individuals in early recovery. Aftercare supports can consist of self-help groups such as Alcoholics Anonymous, individual counselling, or outpatient groups run by addiction treatment organizations.  Furthermore, these meetings take place throughout the day and into the evening, making them easier to attend.  Also, with the latest technology trends there a variety of aftercare meetings available online.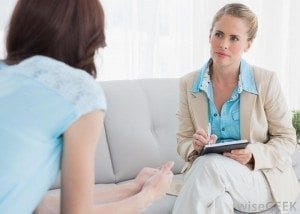 Attending aftercare benefits the participants by giving them the ability to share their experiences using active coping skills in real life situations.  Individuals may receive feedback on how they can improve these skills going forward or receive reinforcement that they are progressing well.  Another benefit is the opportunity for the individual to belong to a community that they can relate to – one that is supportive, but will also hold each other accountable when needed.  For example, aftercare can help individuals come to a realization that they may be on a risky path of returning to their previous behaviours.  These groups also provide members with the opportunity to pass knowledge onto others who are beginning their journey of recovery.  Imparting knowledge and experiences onto newcomers can help reinforce an individual's commitment to abstinence and a life of wellness.
Research has also demonstrated the importance of aftercare.  Studies have found that regular aftercare participation is one of the best predictors of success following treatment.  For example, a long-term follow-up study spanning 40-years, found that those who were able to maintain longer periods of abstinence were attending 20 times as many meetings as those who were not able to maintain abstinence.   Bellwood's own outcome research has demonstrated that 83% of those who engaged in two or more regular aftercare supports were high recovery (continuously abstinent or achieved at least 95% reduction in substance use) at six-months follow-up from residential treatment.
There are many different forms of aftercare, but it is important to remember that attending any form of aftercare is an improvement over leaving the treatment center overconfident. Recovery requires continuous work on the skills learned in treatment and is a lifelong process. As the Chinese philosopher Laozi once said 'a journey of a thousand miles begins with a single step' and each week of successful engagement in support, is a successful step on the road of recovery and lifelong wellness.
Seeking Treatment for PTSD: The Recovery Process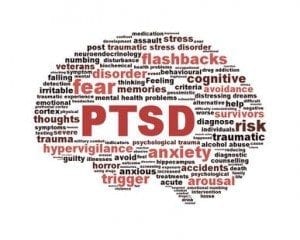 Post-traumatic stress disorder (PTSD) is by definition a set of symptoms resulting from a traumatic experience of "death, threatened death, actual or threatened serious injury or actual or threatened sexual violence. " More broadly, PTSD can also be defined as having experienced an overwhelming situation where your normal coping strategies are not adequate. Symptoms of PTSD can vary, but most people with the disorder experience sleep disturbances, hyper-arousal, flashbacks and mood disturbances.
 At Bellwood, we see clients who have experienced such traumas and are struggling with the symptoms of PTSD. Our program for hazardous employment groups includes members of the Canadian Forces, the RCMP, the police, EMS and fire services and would potentially be open to other work related traumas. We added the term of operational stress injury (OSI) to our program description since it is something first responders would often experience.
 As a therapist in the Addiction & PTSD/ OSI program at Bellwood, I've found that the traumatic experiences at work change how a person functions and relates at home. Clients often experience alienation. For example, they report "not knowing where to put their keys in their own homes" and don't know how to relate to normal life or perform day-to-day tasks, including shopping or driving in traffic. Everything feels too mundane to be of interest compared to active duty.  In their deployments, they experienced high arousal and adrenaline-inducing activities.
 As a result of their alienation, people with PTSD might resort to drugs or alcohol to find relief from the emotional pain, loneliness and the feeling of "going crazy."  They might find themselves covering up anger and pretending that things are alright.  Using also becomes a way of dealing with the irritability, intrusive memories, and nightmares. Sometimes, the only time an individual with PTSD feels "normal" is when intoxicated or when involved with work. When at work or deployed, job tasks are pre–determined and the soldier or officer focuses only on work tasks – something at which they believe they excel.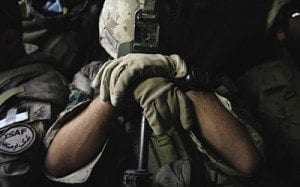 Clients that I see often express the feeling that no one outside of work could possibly understand what they are going through and that no one is as "messed up" as they are.  Many express the wish to either have been killed (because then, "at least my kids would think of me as a hero") or physically injured because then they would receive support from the whole community upon their return home. With something physical, the nature of the injury is apparent and no one would think they are making it up. The problem with PTSD is that it is invisible and remains that way until the person realizes that they are not alone and accepts that their experiences have changed their feelings.
One of our goals in treatment is to reduce or eliminate the emotional disturbances related to the traumatic work experiences by learning grounding techniques and self- regulation tools. Our treatment approach is the establishment of safety and stabilization. Through this process, trust is built. This work is enhanced by successfully identifying and continuously managing environmental and emotional triggers. By employing the emotional regulation and grounding techniques, clients can ultimately master their triggers, lessening their impact on their mental health. Other key features of our program include: stress management techniques, anger management, sleep hygiene, resilience identification and recovery planning.
As a result, major PTSD /OSI symptoms are reduced and clients can begin to realize that when triggered the traumatic experience is not happening anymore and that they are able to deal with their feelings in more constructive ways.  However PTSD/ OSI symptoms need long-term care and management. Treatment does not "cure" the individual but with ongoing support, the client can more successfully deal with life's problems without the use of drugs and alcohol and can learn to put their traumatic experiences into a better perspective. At times people may learn to refer to their symptoms as post traumatic growth or post traumatic success and can appreciate their experiences as important.
https://www.bellwood.ca/post-traumatic-stress/