Seeking Treatment for PTSD: The Recovery Process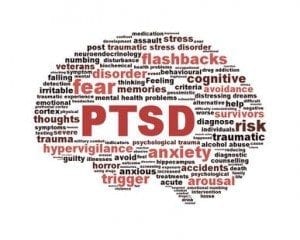 Post-traumatic stress disorder (PTSD) is by definition a set of symptoms resulting from a traumatic experience of "death, threatened death, actual or threatened serious injury or actual or threatened sexual violence. " More broadly, PTSD can also be defined as having experienced an overwhelming situation where your normal coping strategies are not adequate. Symptoms of PTSD can vary, but most people with the disorder experience sleep disturbances, hyper-arousal, flashbacks and mood disturbances.
 At Bellwood, we see clients who have experienced such traumas and are struggling with the symptoms of PTSD. Our program for hazardous employment groups includes members of the Canadian Forces, the RCMP, the police, EMS and fire services and would potentially be open to other work related traumas. We added the term of operational stress injury (OSI) to our program description since it is something first responders would often experience.
 As a therapist in the Addiction & PTSD/ OSI program at Bellwood, I've found that the traumatic experiences at work change how a person functions and relates at home. Clients often experience alienation. For example, they report "not knowing where to put their keys in their own homes" and don't know how to relate to normal life or perform day-to-day tasks, including shopping or driving in traffic. Everything feels too mundane to be of interest compared to active duty.  In their deployments, they experienced high arousal and adrenaline-inducing activities.
 As a result of their alienation, people with PTSD might resort to drugs or alcohol to find relief from the emotional pain, loneliness and the feeling of "going crazy."  They might find themselves covering up anger and pretending that things are alright.  Using also becomes a way of dealing with the irritability, intrusive memories, and nightmares. Sometimes, the only time an individual with PTSD feels "normal" is when intoxicated or when involved with work. When at work or deployed, job tasks are pre–determined and the soldier or officer focuses only on work tasks – something at which they believe they excel.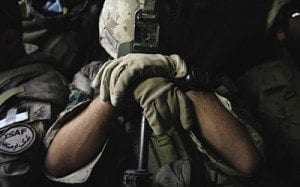 Clients that I see often express the feeling that no one outside of work could possibly understand what they are going through and that no one is as "messed up" as they are.  Many express the wish to either have been killed (because then, "at least my kids would think of me as a hero") or physically injured because then they would receive support from the whole community upon their return home. With something physical, the nature of the injury is apparent and no one would think they are making it up. The problem with PTSD is that it is invisible and remains that way until the person realizes that they are not alone and accepts that their experiences have changed their feelings.
One of our goals in treatment is to reduce or eliminate the emotional disturbances related to the traumatic work experiences by learning grounding techniques and self- regulation tools. Our treatment approach is the establishment of safety and stabilization. Through this process, trust is built. This work is enhanced by successfully identifying and continuously managing environmental and emotional triggers. By employing the emotional regulation and grounding techniques, clients can ultimately master their triggers, lessening their impact on their mental health. Other key features of our program include: stress management techniques, anger management, sleep hygiene, resilience identification and recovery planning.
As a result, major PTSD /OSI symptoms are reduced and clients can begin to realize that when triggered the traumatic experience is not happening anymore and that they are able to deal with their feelings in more constructive ways.  However PTSD/ OSI symptoms need long-term care and management. Treatment does not "cure" the individual but with ongoing support, the client can more successfully deal with life's problems without the use of drugs and alcohol and can learn to put their traumatic experiences into a better perspective. At times people may learn to refer to their symptoms as post traumatic growth or post traumatic success and can appreciate their experiences as important.
https://www.bellwood.ca/post-traumatic-stress/
Play It Forward for Mental Health Awareness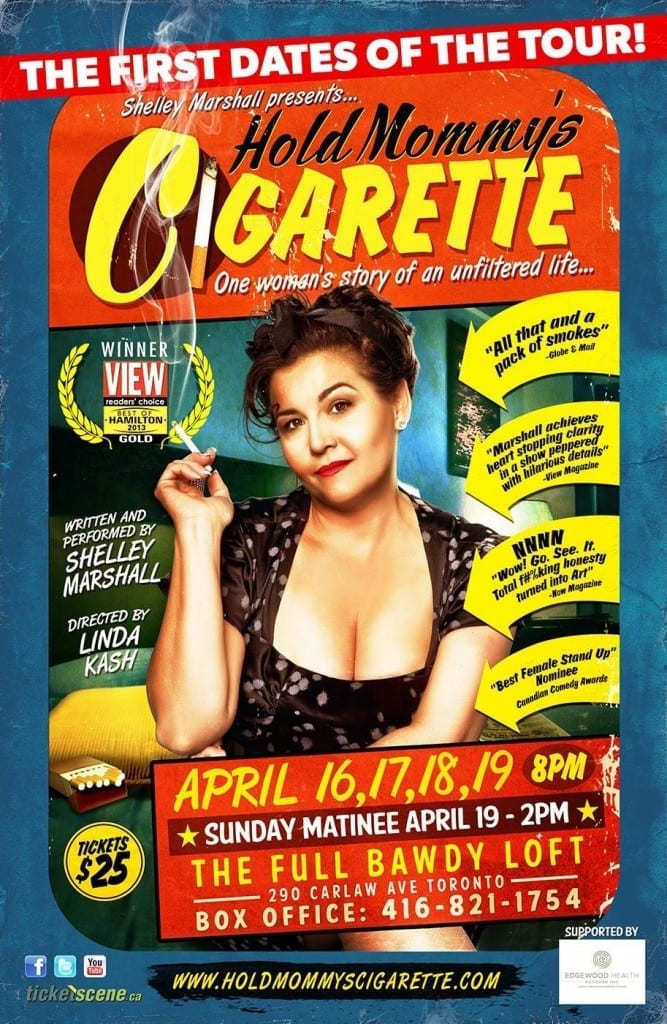 Henri Matisse said that creativity takes courage.  That's exactly how you would describe Shelley Marshall – courageous and creative.  Hilarious is another word you might use.  She's a comedienne, a mother and a mental health warrior.  And she's partnered with the Edgewood Health Network to bring her award winning autobiographical play Hold Mommy's Cigarette across Canada.
This one woman show is the story of Shelley's life and the impact a history of mental illness has on a family and a young girl.  It's a story that touches audiences deeply and makes them laugh just as hard. As Shelley says, "I take them on an adventure, both emotionally and visually. There is no denying that my story is tragic, but it's my story and time and writing without shame has been my comedic relief. Hold Mommy's Cigarette is not an exploitation of what has happened in my life, but rather, an acceptance of where it may lead. It is a dark comedy, a vulnerable piece about life, mental illness and survival."
The play chronicles her early life, leading up to her lowest point – a suicide attempt.  Yet fate and her husband intervened, and Shelley survived.  She now uses Hold Mommy's Cigarette as a vehicle to talk about depression and to showcase how she was able to turn her deep sadness into tremendous success.  It's an inspiring experience that opens up a much needed conversation around suicide and mental illness.
As a part of the Edgewood Health Network, we're very proud to be helping Shelley spread her message of hope. Especially since addiction is a disease that often leaves it's sufferers feeling completely hopeless.
The Edgewood Health Network wants to "play it forward" by giving away  free tickets to Hold Mommy's Cigarette. We think everyone should have a chance to see this show! Tickets will be available for April 16, 17, 18 and 19 in Toronto.  Go to https://www.ticketscene.ca/series/285to register and use the promo code EHN.
As Shelley often says, "best life ever!"
Mental Illness – Let's Reduce the Stigma! Let's Talk.
1 in 5 people are dealing with a mental illness. As you may know, today is "Bell Let's Talk" day, and this is an initiative carried out by Bell Canada, in order to work towards reducing the stigma of mental illness. These anti-stigma campaigns are trying to target the deeply ingrained biases that many of us have when it comes to talking about addiction, and mental illness. The root of stigma comes from our upbringing, our family of origin, a lack of understanding, and perhaps a lack of personal experience. The stigma around mental illness is a significant issue in our society today, as many people still feel shame and embarrassment for visiting a therapist, taking medication, or requiring accommodations.
The stigma concerning mental illness has a deep effect on the individuals who are struggling with these issues. The effects of stigma can be compared to carrying an extra weight, as these individuals may react to the stigma by choosing not to speak about their illness. Coping with the stigma associated with mental health adds an extra burden to these individuals, and maintaining stigma in our society can lead to individuals not choosing to get help for fear that they will be ostracized , or viewed differently.
The workplace is one environment in which it is especially difficult for individuals to speak about mental illness. As a treatment centre that focuses on treating individuals and families with addiction and mental health issues, we encourage all employers to be progressive and informed about their workforce. To assist with fostering an environment that is free of stigma here are some guidelines:
–  Be supportive, non-judgmental, and accommodating of all employees, regardless of their health issues, or the position that they hold within the company
–  Provide diversity education, and educate all staff about the basics of mental illness, and how to practice work-life balance
–  Foster an environment that is safe, supportive and encourages employees to feel comfortable coming forward to ask for any accommodations they may require
–  Provide a range of effective Employee Assistance Programs as an added support for employees
With each person on the planet that starts breaking down the barriers related to mental illness, the closer we will find ourselves to a world where people do not feel shame for seeking the help that they need.