One Day at a Time: Solid Advice, In and Out of Recovery Circles
By Jeff Vircoe. This article was originally published July 7, 2017. Updated February 10, 2021.
If you judge the advice "live life one day at a time" by how often it is said, it has high value. Spiritual and religious leaders, philosophers and psychologists, and all kinds of self-help advocates frequently offer up the suggestion of living life in manageable increments.
When it comes to recovery, the One Day at a Time philosophy is a staple of wise counsel. Certainly, the co-founder of the 12 Step movement, Bill Wilson, understood the therapeutic value of such a simple but inspiring idea.
"On a day-at-a-time basis, I am confident I can stay away from a drink for one day. So I set out with confidence. At the end of the day, I have the reward of achievement. Achievement feels good and that makes me want more!" Wilson is quoted saying in the A.A. conference-approved book, As Bill Sees It.
One Day at a Time, Now More Than Ever
As we enter the start of a second year in an unprecedented global pandemic, we continue to struggle with questions most of us never thought we'd have to answer. It's the new normal to ask, when will schools resume safely and businesses recover? When will most of us return to in-person work? Will I remember not to stand up during a Zoom call and reveal my sweat pants?
How much longer can I continue to cope with the physical risks and mental strains that are burdening me and my family?
Why am I always tired? Am I worrying too much?
How much longer until I can finally go back to an in-person A.A. meeting?
In modern times, most people seem to associate recovery and One Day at a Time as being synonymous. Asked about his prolific writing history, Canadian rock icon Neil Young once said, "I just wrote one song at a time. Kinda like an alcoholic. One day at a time."
However, now more than ever, the idea of "one day at a time" is applicable to all of us, all the time. COVID-19 may not be resolved today or tomorrow, but it will be one day. Until then, we can all treat ourselves with compassion by staying in the moment and focusing making the most of the day we have ahead of us.
Taking Sobriety One Day at a Time
One Day at a Time is found in A.A.'s basic text book, the Big Book, of course. On page 85, Wilson reminds us that, as individuals with addictions, we are not cured of our illness just because we have abstained for some time.
"What we really have is a daily reprieve," he wrote, "contingent on the maintenance of our spiritual condition."
When you ask people in the business of addiction treatment who are also in recovery themselves, you quickly find that One Day at a Time is advice they sincerely give and live by.
"For me, it's about that freedom to start over. There's a real freedom from the shame and guilt that would immediately hit me. It's about gratitude of having that gift of a daily reprieve," says Rebecca P.*, a woman with over 25 years in recovery in family programs.
"It means being present in the moment and focusing on now. Letting go of the past and, especially for me, God, I want to control the outcomes, I want to worry about the future and I want to live in my self-centered fear. This is an alternative to that."
"It's about gratitude of having that gift of a daily reprieve".
Sergio O., a man with over 29 years clean in Narcotics Anonymous, sees One Day at a Time as essentially being the same as N.A.'s frequently used mantra "Just for Today."
"Just for Today to an addict means there is a responsibility to stay clean just for today. The addict mind always worries about what? I'm going to have to stay clean the rest of my life. So, he never stays in the moment. Just for Today helps the individual to stay clean just for today," says Sergio, who has been helping addicts find recovery for over a quarter century.
"As you go on deeper into recovery, then the second stage of recovery, as I call it, happens," he says. "Life gets real. We try to solve the problems of the future. So, that's when we start learning to take responsibility just for today. When it comes to people, places and things we learn to be responsible, just for today. To stay in the moment."
Living one day at a time does not mean swearing off drinking or drugging with other substances or behaviors forever, even though we know that's what we need to do. In the A.A. Pamphlet This is A.A.: An Introduction to the AA Recovery Program produced by the fellowship in 1984, the authors put it this way.
"We take no pledges, we don't say that we will 'never' drink again. Instead, we try to follow what we in A.A. call the '24-hour plan.' We concentrate on keeping sober just the current twenty-four hours. We simply try to get through one day at a time without a drink. If we feel the urge for a drink, we neither yield nor resist. We merely put off taking that particular drink until tomorrow."
It goes on to say:
"Today is the only day we have to worry about. And we know from experience that even the 'worst' drunks can go twenty-four hours without a drink. They may need to postpone that next drink to the next hour, even the next minute — but they learn that it can be put off for a period of time."
One Day At A Time for Everyone: You're Not Alone
One Day at a Time has more than its share of recovery angles, but it also has practical meaning for many not in recovery.
Mikao Usui, the founder of Reiki, wrote five affirmations that became the principles of Reiki.
Just for today:
1) I will not be angry
2) I will not worry
3) I will be grateful
4) I will do my work honestly
5) I will be kind to every living thing
Powerful suggestions to live by, one day at a time, Usui advised. A host of others echo similar sentiments.
"Life is like an ice cream cone. You have to lick it one day at a time," Charles M. Schulz, the creator of Charlie Brown, Snoopy, Lucy and the rest of the Peanuts cartoon gang once said.
U.S. President Abraham Lincoln once referred to the slogan this way: "The best thing about the future is that it comes one day at a time."
Even Pope John XXIII, the top man in the Vatican from 1958-1963, believed in the same principles contained in the slogan. He released a Top 10 list of tips for living a better life day by day, known as The Daily Decalogue of Pope John XXIII:
1. Only for today, I will seek to live the livelong day positively without wishing to solve the problems of my life all at once.
2. Only for today, I will take the greatest care of my appearance: I will dress modestly; I will not raise my voice; I will be courteous in my behavior; I will not criticize anyone; I will not claim to improve or to discipline anyone except myself.
3. Only for today, I will be happy in the certainty that I was created to be happy, not only in the other world but also in this one.
4. Only for today, I will adapt to circumstances, without requiring all circumstances to be adapted to my own wishes.
5. Only for today, I will devote 10 minutes of my time to some good reading, remembering that just as food is necessary to the life of the body, so good reading is necessary to the life of the soul.
6. Only for today, I will do one good deed and not tell anyone about it.
7. Only for today, I will do at least one thing I do not like doing; and if my feelings are hurt, I will make sure that no one notices.
8. Only for today, I will make a plan for myself: I may not follow it to the letter, but I will make it. And I will be on guard against two evils: hastiness and indecision.
9. Only for today, I will firmly believe, despite appearances, that the good Providence of God cares for me as no one else who exists in this world.
10. Only for today, I will have no fears. In particular, I will not be afraid to enjoy what is beautiful and to believe in goodness. Indeed, for 12 hours I can certainly do what might cause me consternation were I to believe I had to do it all my life.
The Importance of Staying In the Moment
In practical terms, those with the disease and those without it seem to understand that the slogan One Day at a Time is all about calming one's self down long enough to do the next right thing. It's about staying in the moment so that you don't give yourself time to be overwhelmed by the future.
Michael B.*, an Edgewood counsellor with 30 years in Al-Anon and another 28 in A.A., has been counselling people with addiction for 26 years. "One Day at a Time really just breaks it down. I can get overwhelmed when I think about the future. Crazy making. I want to control it. Run it. Panic about it. My anxiety goes up through the roof. But when I just stay in one day at a time, I can manage that."
He also recommends taking it deeper, if necessary.
"Sometimes I break it down even more to just this hour. Or the next five minutes. So, it helps break things down to manageable segments, a manageable load."
"Life gets real. We try to solve the problems of the future. So, that's when we start learning to take responsibility just for today. To stay in the moment." – Sergio O.
One day at a Time is a philosophy and counsel that can be applied by people with any kind of addiction, their family members, as well as people without an addiction. The overwhelmed, anxious moments all humans face can be eased with getting grounded, and this slogan provides that relief.
"Is it common for addicts to feel overwhelmed? Oh yeah. Incredibly. It crosses all forms of how addiction acts out. Addicts and alcoholics, myself included, we are so used to having to manage and control and figure out and second guess.
'So, being able to just breathe and figure out what's the next right thing, instead of two weeks from now, what's the healthy thing that I can do right now? It makes all the difference in the world."
EHN Canada Can Help You
If you would like to learn more about the addiction and mental health treatment programs provided by EHN Canada, enroll yourself in one of our programs, or refer someone else, please call us at one of the numbers below. Our phone lines are open 24/7—so you can call us anytime.
1-800-387-6198 for Bellwood Health Services in Toronto, ON

1-587-350-6818 for EHN Sandstone, in Calgary, AB

1-800-683-0111 for Edgewood Treatment Centre in Nanaimo, BC

1-888-488-2611 for Clinique Nouveau Depart in Montreal, QC

1-866-860-8302 for virtual outpatient support, available wherever you are
---
*Name has been changed
How Our Occupational Therapists Help Trauma Patients
Most of us take for granted our ability to complete the most basic steps associated with self care and social engagement. We never really consider that brushing one's teeth, taking a shower, or having even the briefest social interaction with a stranger may be an emotionally strenuous task for some individuals. Naturally, when a person suffering from post traumatic stress disorder (PTSD) tries to explain the difficulty they experience executing daily tasks, it is not uncommon for them to be met with objections or to have their issues dismissed and be told to simply "get over it." This advice is in no way helpful to the firefighter who is triggered by the sound of their own children crying, after witnessing children dying in a fire while on the job. And this certainly does nothing to assist the war veteran who relives moments on the battlefield everytime they hear the sound of aircraft overhead. From the decades of research on PTSD, one thing is abundantly clear—avoidance is not a viable option. Enter occupational therapy.
What Is Occupational Therapy?
Occupational therapy is a form of treatment for individual suffering from addiction or mental health disorders that interfere with their ability to perform daily tasks associated with living a normal, healthy. Occupational therapy focuses on three main areas:
Self Care: includes personal hygiene, grooming, and healthy eating

Productivity: includes maintaining employment or attending school

Leisure: includes playing sports, team activities, and personal hobbies
Occupational therapists will often try to restore a patient's self-confidence by breaking down big tasks into smaller, more manageable subtasks for the patient. This approach prevents the patient from feeling overwhelmed and gives them a sense of achievement by proving a series of small wins that bring them incrementally closer to achieving a big goal.
Symptoms of Post-Traumatic Stress Disorder
The biggest commonality among first responders, veterans, and survivors of abuse with post-traumatic stress disorder (PTSD) is that it impairs their abilities to move forward after the traumatic event. PTSD symptoms create severe psychological limitations that promote self-destructive behaviors. Through repetition, these behaviors become habits that an individual will feel unable to control, much less stop. PTSD symptoms are usually grouped into four categories:
Intrusive memories

Avoidance of triggering situations and emotions

Negative changes in thinking and mood

Changes in physical and emotional reactions
In his book, The Evil Hours: A Biography of Post-Traumatic Stress Disorder, David J. Morris describes the aftermath of trauma as follows:
Trauma destroys the fabric of time. In normal time you move from one moment to the next, sunrise to sunset, birth to death. After trauma, you may move in circles, find yourself being sucked backwards into an eddy or bouncing like a rubber ball from now to then to back again. … In the traumatic universe the basic laws of matter are suspended: ceiling fans can be helicopters, car exhaust can be mustard gas. 

Understanding Your Emotions Helps Manage Symptoms
Our emotions are an important part of our individual growth and development. They can help us with everything from situational awareness to establishing healthy relationships. Distinguishing between an appropriate emotional response and a dysfunctional one can be a challenge for individuals with post-traumatic stress disorder (PTSD). Our occupational therapists teach patients principles and skills to help them better understand their emotions:
Your emotions can provide you with useful information or important signals.

Emotional signals can often be useful, but they should not be treated as facts.

Your emotions are important, but keep them out of the driver's seat when it comes to making certain types of decisions.

Staying connected to your emotions is essential for developing useful coping techniques. However, you must also maintain the capacity for rational analysis of your reactions to situations and be able to evaluate whether or not your reaction is appropriate.

In some situations, the appropriate action for you to take may be the opposite of what your emotions are telling you to do—this is called "opposite to emotion action."
The process of working with occupational therapists is both collaborative and goal oriented, making it easy for patients to track their progress.
The Wise Mind: Balancing Emotion and Reason
When we are in our emotional mind, our actions are predominately based on our emotions and how we are feeling. Our response to stress or triggering situations is extremely reactive as we abandon logic, fact, and reason when our emotional mind has taken over. An example of your emotional mind taking over is when you overreact to a situation because it triggers a negative memory of a similar situation; your fear that something similar to your memory may happen again drives your overreaction, even if it is actually extremely unlikely.
We would all like to believe that we operate from our reasonable mind, however this is not always the case. The reasonable mind is the part of us that is based solely on logic and rational information. It gathers and interprets empirical information from our observations and forms beliefs and opinions based on that information. If drives actions that are are cool, controlled, and strategic. The reasonable mind is very useful in crisis situations. Many military personnel and first responders can tell you, being able to access the reasonable mind when you need it can be the difference between life and death. The reasonable mind is excellent for planning and evaluating big life decisions, however, it is possible to overdo it and fail to recognize and consider the significance of our emotional signals. Overuse can create habits such as minimizing our feelings, and compartmentalizing events that could be pivotal to our development by diminishing our emotional connections to them. Such habits could lead to depression, burn out, or feeling numb.
The wise mind is the integration of the reasonable mind and the emotional mind. It is a functional blend of strategic thinking guided by healthy emotional awareness. It is the capacity to consider past experiences, current perceptions, and theoretical knowledge, to arrive at a constructive understanding of one's present situation. Our occupational therapists teach our patients techniques to make the wise mind more easily accessible and available to help them manage their trauma symptoms.
Problem Solving: Barriers and Strategies
Problem solving can be difficult for the average person on any given day. It requires us to use all aspects of our mental capacity to analyze a particular set of circumstances and available choices, and then produce a solution. An ideal solution would not only satisfy our immediate need, but would also be consistent with our long-term goals. This process can be extremely difficult for individuals suffering from mental health or substance use disorders as they may not trust their own judgement and or accuracy in assessing a situation.
Barriers to Effective Problem Solving
The first step that our occupational therapists take with patients is to help them identify common barriers to solving problems quickly and effectively, including the following:
Looking for a perfect solution

Feeling hopeless or helpless; believing that a satisfactory solution does not exist

Feeling depressed, distressed, or anxious to the point that one cannot focus on problem solving

Excessive fatigue to the point that impairs cognitive ability

Underdeveloped problem-solving skill set
Strategies for Effective Problem Solving
Occupational therapist also teach patients a range of effective problem-solving strategies that can be used in different situations, including the following:
Algorithms: An algorithm is a iterative, step-by-step procedure that produces a better solution with each iteration. While it has a high change of producing a good solution, it can be very time consuming.
Heuristics: A heuristic is a mental rule of thumb, such as an educated guess, stereotype, or generalization. Many people tend to employ this particular strategy when faced with a series of complex problems to reduce the possibilities to a more manageable number.
Trial and error: This approach can be effective when the number of potential solutions is small and the cost of failure is low. The idea is to try solutions, learn from the results, and keep trying until a satisfactory solution is discovered.
Insight: With this strategy, the solution to a problem may appear "all of a sudden." Many researchers believe that insight occurs when a person recognizes features of a current problem that are similar to a problem that the person has successfully solved in the past.
Subjective Unit of Distress Scale and Coping Strategies
It can be very difficult for those suffering from substance use and mental health disorders to clearly recognized and understand how they are feeling at any given time. Occupational therapists provide patients with tangible metrics to help them the recognize, isolate, and react appropriately to negative stimuli. The Subjective Unit of Distress Scale (SUDS) works as an emotional gauge, and is a crucial part of therapy. The SUDS protects patients from their more destructive emotions by teaching them practical ways to distract themselves from what they are feeling. The objective is to turn this distraction, which may be unusual to the patient in the beginning, into their habitual response to extreme stressors.  
Occupational Therapists Help Patients Get Back to Their Lives Faster and Better
Recovery from post-traumatic stress disorder is a difficult process that requires hard work and commitment from the patient. Occupational therapists help facilitate this process and allow patients to return to their normal lives more quickly, with effective coping skills, useful habits, practical knowledge, and effective problem-solving strategies.
Call Us for More Information
If you would like to learn more about the treatment programs provided by EHN Canada, enrol yourself in one of our programs, or refer someone else, please call us at one of the numbers below. Our phone lines are open 24/7—so you can call us anytime.
Integrated Treatment of Substance Use Disorders and Concurrent Post-Traumatic Stress Disorder (PTSD) Is The Most Effective Approach
Post-traumatic stress disorder (PTSD) can develop after an individual has been exposed to a traumatic event such as death, serious injury, or a threat of harm to themselves or to others. When exposed to such events, it is normal to feel intense fear, helplessness, and horror, but in most cases, these feelings are eventually resolved—but, unfortunately, not always. Some people experience long-lasting and intrusive symptoms such as disturbing flashbacks, heightened states of arousal, mood disturbances, and avoidance of memories about the event. These are the symptoms associated with PTSD.
Post-traumatic stress disorder (PTSD) is more common than you might think. An estimated 1-in-10 Canadians will experience PTSD at some point in their lives. Certain populations are at higher risk of developing PTSD because they are more likely to experience traumatic events. Members of the military are often seriously injured, witness the death or injury of others, and have their lives seriously threatened. Many veterans returning from Iraq and Afghanistan report being targets of enemy gunfire, knowing someone who was injured or killed, or even having to handle dead bodies. Such experiences can have a lasting effect on an individual's mental and emotional well-being.
There appears to be a bi-directional causal relationship between developing post-traumatic stress disorder (PTSD) and developing a substance use disorder. People with PTSD experience persistent and disturbing psychological symptoms, which make them more likely to use alcohol or drugs as coping mechanisms. Conversely, people with substance use disorders are both more likely to experience traumatic events and less likely to be able to process them effectively.
Compared to either disorder alone, concurrent post-traumatic stress disorder (PTSD) and substance use disorders are associated with worse mental and physical functioning, and higher levels of psychological distress. When these two disorders are concurrent, the negative effects can be quite severe: they can impair a person's ability to work, to maintain healthy relationships, and to maintain a positive outlook on life. As a result, people with concurrent PTSD and substance use disorders will often experience rapidly deteriorating physical and mental health, and should therefore get treatment as soon as possible.
There are several treatment options available for individuals with concurrent post-traumatic stress disorder (PTSD) and substance use disorders, including both medical therapy and psychotherapy. Historically, treatment focused on resolving the substance use disorder first, before proceeding to address the PTSD. However, the historical approach risks exacerbating a patient's PTSD symptoms: when a patient with PTSD narrowly focuses on trying to resolve their substance use disorders, they are likely to be confronted with challenges and discomfort for which they are not yet adequately prepared. Today, however, most clinicians recognize that patients' substance use is closely related to their PTSD symptoms. Hence, at EHN Canada, we believe that the most effective treatment approach is through integrated treatment programs that address both disorders together.
EHN Canada's integrated treatment model acknowledges the fundamental interdependence between post-traumatic stress disorder (PTSD) and substance use disorders. Therefore, we address the two disorders at the same time, usually within the the same treatment program. Substance use disorders are conceptualized as tools—albeit highly dysfunctional ones—that people use to try to manage their PTSD symptoms. We educate patients and provide them with a new, healthier, and more effective set of tools, early on in their treatment programs. This reduces the likelihood that a patient's PTSD will compromise their recovery from their substance use disorders. Our conviction that the integrated treatment model produces superior outcomes is also supported by patients' attitudes: research has found that patients with concurrent PTSD and substance use disorders report an overwhelming preference for the integrated approach.
Post-traumatic stress disorder (PTSD) and substance use disorders have a complex interrelationship. EHN Canada treatment programs teach patients how to recognize and manage their symptoms and triggers. We also help patients create solid recovery plans that serve to guide their long-term behaviour changes. EHN Canada's individualized treatment programs also push each patient to discover their own unique strengths and skills. We encourage and support our patients to further develop these abilities to support their successful recoveries and recovery maintenance. Patients complete EHN Canada treatment programs having developed functional and adaptive coping strategies, as well as assertiveness and effective communication skills. They walk out our doors ready to face the world, full of optimism, and eager to get back to their relationships, families, friends, and careers.
Call Us For More Information About Our Programs
If you would like to learn more about the treatment programs provided by EHN Canada, enrol yourself in one of our programs, or refer someone else, please call us at one of the numbers below. Our phone lines are open 24/7—so you can call us anytime.
LIFE ON THE FRONT LINES: DR. GARY RICHARDSON IS ONE OF THE COUNTRY'S MOST ADDICTION SAVVY PHYSICIANS
­­­­­By Jeff Vircoe
Gary Richardson was a young physician in a new country when the warning came. It arrived loud and clear.
An elderly patient in his private practice heard he was leaving to go to work at an addiction treatment centre, and she wanted to offer some advice about his soon-to-be clientele.
"Just remember they're all liars on wheels."
And with that one pronouncement, the young doctor was introduced to the most common perception about the tens of millions in North America who suffer from substance use disorders. The judgement, the stigma, that says users are, at their core, dishonest and basically unworthy of the love and compassion with which members of society with other illnesses are treated. Essentially, throwaways.
Thankfully, Richardson kept an open mind to that advice. Today, 15 years later, having treated over 14,000 addicts, his mind remains open, his reservoir of compassion as full as ever. Addicts crying for help continue to arrive. He and his team continue to provide it.
Gary Richardson is the Director of Medical Services at Edgewood Addiction Treatment Centre in Nanaimo, B.C. on Vancouver Island. Established in 1994, Edgewood mental healh and addiction treatment centre treats alcoholics and other addicts, many of whom struggle with multiple mental and physical health complications, with its multi-disciplinary team of physicians, psychiatrists, nurses, Masters-level clinicians and others. It's a daunting challenge, one the staff take seriously. In fact, staffing at this 85-bed inpatient facility is nearly 150-strong. Nobody slips through the cracks here.
Dr. Richardson's decade and a half as a full-time physician at one of the country's busiest and longest-serving addiction treatment centres has enabled him to form uniquely qualified opinions based on science, spirit, experience and plenty of evidence.
Richardson was born and raised in Port Elizabeth, a city of 1.3 million on the most southern portion of the African continent. Though 51, his youthful face hides his age well. He's fit. He smiles easily and often. Always polite, he makes a point to use first names when addressing those around him.
During his fifth year studying medicine, he married Karen, a friend with whom he had grown up his whole life. The couple's parents were friends, so Gary likes to say they knew each other from their stroller days.
After completing his internship in 1990, he spent much of the next year and a half working in hospitals in South Africa. The couple purchased a home before deciding to travel and work abroad for a year. Karen, a school teacher, had once been a high school exchange student with the Rotary Club and had spent a year in Canada. She was a big fan of the country. Before settling down to raise children, they felt the time was right to travel. In 1992, they arrived in Lampman, 50 km northeast of Estevan in southern Saskatchewan, where Dr. Richardson commenced work as a family doctor.
It was a bold endeavor in a new country with a new climate. Though he had seen smatterings of snow at higher elevations in his home country, it wasn't Canadian Prairies snow. The new physician learned the hard way about the severity of Canadian winters.
One blustery, snowy, mid-winter night, while heading for dinner at another physician's house, his car broke down on a side road. Wearing just a light jacket in a -50 windchill storm, he endeavored to free the vehicle from the snow. "I got the front bumper rocking, my wife's trying to go back and forth," he says with a smile. After some time, they managed to get the car free and made their way to their dinner engagement. Their dinner host was alarmed.
"As he opened the door, he just looked at my ears and he went, 'Oh dear, you're in trouble.' He could see that the top part of them had frozen," recalls Richardson. "I slept the next few weeks with a headband on. I was concerned that my ears were going to end up being deformed. I had sensitive ears for years to heat and cold. That was a good learning experience."
While the Richardsons were adapting to their new climate and country, their homeland was also in a process of change. Apartheid, a system of racial segregation to which South Africa had adhered since 1948, was heading for an explosive ending. As Nelson Mandela was freed from prison in 1990, he began to work with President F.W. de Klerk's government on a new constitution. The two would share the Nobel Peace Prize in 1993, enfranchising the non-white majority and ending the apartheid system two years after the Richardsons arrived in Canada. But, by then, the couple had already begun to see Canada as home.
"It took leaving the country to be able to look at things more objectively," says Richardson. "To realize that there was a lot of stuff there that we thought was normal, but it wasn't."
After working in Saskatoon and developing a host of what have become lifelong friends, "we just sort of decided to extend our stay," he says. "After a couple of years, we realized that this is where we wanted to live. We were very grateful to be here. We wanted to start a family here."
Three children and 15 years later, they remain. A motorhome trip to Vancouver Island with their newborn son and visiting parents in 1995 left a huge impression on the Richardsons.
"When we saw the Island, my wife and I looked at each other and said, 'Wow! If there's ever an opportunity to live out here…' It was incredible!"
Opportunity knocked when they had a chance to purchase a general family practice. They made their way to Nanaimo in 1998, leaving behind deep connections in Lampman, Regina and Saskatoon.
"Karen and I always say that our time in Saskatchewan Canadianized us. On so many fronts, we are very grateful for our time there."
The Richardson family in Canada grew. And, over the course of the next 12 years, all the couple's blood-family members, including parents and in-laws, would leave South Africa and join them on Vancouver Island.
In Nanaimo, Dr. Richardson joined a frantic pace of handling medical issues for an exceptionally busy clinic. It was go-go-go, and the young doctor, now with two young children and another on the way, was soon overwhelmed. For nearly four years he kept the pace, paying the bills, going flat out. Like most doctors, his heart was in the right place, wanting to help people. But there was only so much of him to go around.
"I reached a point where I was probably pretty close to burn out. I was trying to be the best husband I could be, the best dad I could be, the best physician I could be. I was spread pretty thin. I had a good few-thousand [patients]," he recalls.
"Retrospectively, I didn't know how to say no. People would come to me with significant medical histories. I remember having someone coming to me with severe eating disorder, and here was a specialist coming to me and asking if I'd take them on as a family doc … I didn't know how to say no. I just wanted to help people, but didn't have really good boundaries."
Richardson is a man of deep faith, and he believes things happen for good reasons. One Sunday, a visitor to the church the Richardsons attended told him about a job coming up at a local addiction treatment centre. That facility was Edgewood. The founder and owner was Jane Ferguson, a woman who just happened to be one of his patients.
"It was one of those conversations where time stopped for a moment," Richardson recalls.
"Jane was actually one of my patients. I'd looked after her for almost two years before my coming to Edgewood. I knew all about Jane. She was Edgewood. So, I had heard all about this incredible place and the work that she did. I think she respected my current position as a family doctor at that time. She could tell that I loved it."
The interview process was successful and Richardson was offered the position. He began work in 2002.
With a background in private practice and emergency rooms, Edgewood presented an unfamiliar environment for the new doctor. With 85 residential inpatients and another 40 onsite in extended care at any given time, the pace of work was manageable – especially when compared to the more than 3,000 patients he had been looking after in his private practice.
But, working at a busy treatment centre presented a daunting and steep learning curve. After all, addiction was a new realm in which Richardson, like most doctors, had had little training. There was so much to learn. Withdrawal management can be a life-threatening proposition. Certain substances bring higher medical risks. There are many cognition issues. Plenty of patients have experienced serious trauma.
And then there's the shame of it all. Sometimes an addict fresh out of the fire is less than honest – or downright defiant – about the extent of the issues he or she faces. The 'liars on wheels' warning proved appropriate in that sense. But it is also understandable.
"The battle is intense when patients arrive here," Richardson says with a shrug. "Because the last place the disease wants the patient is in these walls, in this building."
Being a major part of a medical team of counselors, psychiatrists, nurses and physicians fired up Richardson in a way he hadn't felt before.
"To be working in a place that so passionately works at putting the disease in its place, that's the part that I love. Confronting the disease very aggressively and from every angle is what we do as a team. And we see beautiful people come out."
In 2003, Jane Ferguson would die in a horrible private plane crash near Penticton, B.C.. Shaken but united, Richardson and the rest of the staff came together in their grief. Several joined in an ownership agreement with Ferguson's family, allowing the centre to continue the work Jane had started.
Today, Edgewood mental health and addiction treatment centre has over 4,000 alumni, a family of previous patients in regular contact with the facility that launched their recoveries, on its mailing list. As well, it has created the Edgewood Health Network, Canada's largest provider of addiction treatment and mental health services, with treatment centres and clinics from Nanaimo to Montreal.
After 15-plus years at Edgewood, Richardson continues to see his arrival and tenure at the centre as being something that was meant to be.
"Typically, in my medical career, I got itchy feet after four or five years of working in the same area. That never happened here. To me that was a sign."
Richardson would go on to be certified twice in addiction medicine, once through the American Society of Addiction Medicine (2004) and again a decade later through the American Board of Addiction Medicine. But the formal letters behind his name do not adequately explain the truth of working with patients in their battle to be free from mental health addiction. Richardson has seen all facets of the mental, physical and spiritual warfare that is addiction treatment. His compassion level has not wavered since he arrived.
"I just love seeing the people get healthy. I love seeing the transformation in people's lives. To be a small part of that is such a privilege. Going into the medical field, you want to see people change and get healthy and be part of that. We get to see that every day of our lives here."
Going back to the warning he received about addicts being 'liars on wheels', he understands as well as anyone the fight necessary to find recovery.
"For people active in addiction, they generally are liars on wheels, because nothing else matters to them but to use. But the flip side of that is I see people that had been liars on wheels and they do a complete 180-degree turn. They find themselves in an environment where it's safe to actually get honest. Get brutally honest," he says.
He is aware of the stigma addicts face, and he treats them as he treats staff, with respect, integrity, and straightforwardness. He discusses all aspects of the disease with the patients, and does not hesitate to talk prognosis with someone who feels they want to leave early, before what is recommended. When it comes to advice, he is more than likely to bring up the word honesty as one of the most valuable tools for getting well.
"You know that saying, 'You're as sick as your secrets?' Well, your secrets stand between you and health or you and recovery. When I find a patient clearly getting honest with me, I take a moment to actually say, 'I appreciate your honesty."
He continues, "My way of putting it into context is I speak of fertile ground. Anything that the person is keeping secret or keeping bottled up that speaks to emotions and feelings becomes fertile ground for the illness. I speak of needing to purge themselves of all that fertile ground so that, by the time they leave Edgewood, there isn't any fertile ground left for the illness. Then, carrying it forward into their recovery on a daily basis, to actually practice that, so they are being true to themselves, being honest. So they are not laying down any new fertile ground for the illness."
He understands the liars-on-wheels warning. He knows how it works. And he knows Edgewood is a special place.
"Why am I passionate about that? It is a privilege to work in a place where feedback is allowed and is so important, so critical. It makes for an incredible work environment," he said. "As much as the work is tough that we do, because there is such a team, on a daily basis I can see how different things happen and how different members of the team play different roles in terms of the patients getting healthy. Seeing the clinical [team] interacting with the medical [team], people walking through medical stuff, sometimes really tough stuff. Having this amazing team that is doing all this good clinical work with the patients."
"Even bigger than that is the love and support that everyone gets as patients and as staff. I hear it all the time, when people walk into this place, that there's something about it, right? For that to be one's workplace, well, I feel really blessed."
Yoga Therapy – A Path to Healing and Connection
Written By: Courtney Strong, LMHC, CDP- Director, Clinical Manager
Yoga is a practice of many elements focused on the physical, mental and spiritual. In EHN Seattle's Yoga Therapy group, clients cultivate both a sense of integration between physical, mental and emotional experience.  In addition, clients learn how to differentiate between one's self and an experience.
The Connection Between Yoga & Recovery
Yoga offers several benefits towards recovery. Practicing yoga allows you to be present and attentive to an experience while simultaneously providing you the ability to observe, not react to or feel controlled by the experience. Often with addiction people become adversaries to themselves. Individuals can physically and emotionally become disconnected. Yoga can give you the opportunity to create a connection using mindfulness, breathe awareness and body awareness.
Mindfulness
Mindfulness is a foundation to yoga and essential to the yoga groups at EHN Seattle. By using mindfulness, a person can observe experiences, thoughts, emotions and sensations in real time, as they happen without judgment or reaction to them.
Author and spiritual teacher Pema Chodron describes this experience as, "You are the sky, everything else is just the weather." Individuals often forget that they're not their thoughts. Thoughts are just a part of them.  People tend to get caught up in a thought or a feeling and lose perspective beyond it. When it comes to addiction, cravings are an example of that. It's a sensation and a series of thoughts. Part of the work in recovery is to observe cravings as they arise with the perspective that they are an experience that will pass. When individuals get caught up in the experience itself they react impulsively. People will use behaviors that are automatic instead of responding with a sense of perspective and understanding for what's really need.
In EHN's yoga therapy groups, the practice of mindfulness is developed through breath and body awareness. We observe the quality of how we breathe and realize how we feel in our own skin, taking note of where there is physical tension or pain. Our bodies carry memories of experiences from our history and impact our choices about how we treat ourselves.
David Emerson and Elizabeth Hopper, PhD, authors of Overcoming Trauma through Yoga: Reclaiming Your Body, wrote about the effects of movement and breathing practiced in yoga and how they facilitate the healing of physical trauma that has been stored in our bodies as physical tension, restriction or pain. According to this book, individuals become physically and mentally hard, increasingly restricted and judgmental over time, because instead of compassionately paying attention to their experiences they run from themselves through addictions.
Practices of breath and body awareness create the possibility for softening, releasing and healing because they cultivate space in our experience to observe and pay attention to experiences without collapsing into judgment or reaction. Out of that space of attention and observation we come to a sense of connection, of care for ourselves, and find ways to address what we really need in order to heal.
The Unexpected Benefits of Yoga
Often what initially draws individuals to explore yoga is the physical side of it, increasing strength and flexibility. Yoga has a profound physical impact. It can increase flexibility after a single class, decrease chronic pain and improve strength within a few months. Yoga philosophy conceptualizes the self as composed of layers (physical, psychological, breath, spiritual) and therefore has a profound impact on all aspects of our experience.
Harvard Medical School has been studying the impact of yoga on physiological and mental functioning since the 1970s. They have produced studies on Yoga's ability to improve cardiovascular health and significantly decrease symptoms of anxiety and depression resulting from a consistent yoga practice.
Yoga groups at the Edgewood Health Network involve two parts. First, a gentle yoga practice that includes stretching, mild strength-building, breathing practices, mindfulness and meditation. The second part is to provide a time to process. Following the yoga practice group members are invited to reflect on their experience and discuss insights into their recovery process.
Paramanhansa Yogananda, one of several teachers to introduce yoga to North America in the early 1900s, describes the purpose of yoga to condition the body to be able to sit and be still. Yoga therapy groups at EHN Seattle features a combination of movement and stillness, self-reflection and group processing with four goals in mind:
Cultivate a sense of integration between body and mind;
Build a sense of compassion and acknowledgement of our experience that will allow one to reflect on judgments and reactions;
Develop a healthy sense of differentiation between our deeper selves, our thoughts and emotions;
Encourage a positive relationship with our physical selves while giving gracious attention to areas of tension and physical restriction.
If this sounds like something you'd like to try, give us a call at 206-402-4115. Our Yoga Therapy Groups currently run on Tuesdays throughout the day and evening.
A part of Edgewood Seattle since the summer of 2012, Courtney Strong specializes in the treatment of trauma and addiction, as well as other related mental health disorders. Courtney is passionate about the opportunity Edgewood offers individuals in the Seattle area, regularly revamping services to provide the highest sophistication in treatment of substance use disorders.
Tips to Return to Work Post-Addiction Treatment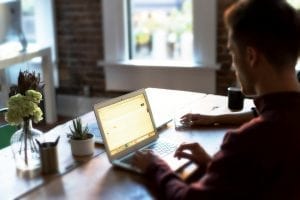 How do you balance your job and new responsibilities towards recovery? For people who have just completed an inpatient substance abuse treatment program and plan on returning to work, you may have several questions.
Do I tell my boss that I was in rehab?
What do I tell coworkers who want to know where I've been these last couple of months?
How will I handle work responsibilities and my recovery?
All very valid questions and with time you will become more experienced and better able to handle.
When it comes to early recovery, we know it's crucial that you plan ahead your daily itinerary because having extra time can lead to boredom and boredom is a slippery slope for relapse. Planning ahead will allow you to handle unexpected questions and avoid certain situations that are risky for your recovery.
We spoke to David Paul, Addiction Counsellor at Bellwood Health Services, whom works closely with many individuals and employers who have sent their employees to Bellwood for addiction treatment. David Paul has many years of experience working with individuals to help them plan and transition back to their communities and into their jobs post- treatment.
To Disclose or Not To Disclose
If your employer hasn't been a part of your recovery from the beginning and you're returning to work, you may be wondering whether or not to tell them. David Paul states, "You are not obligated to tell them.  By law, a person is entitled to take medical leave without disclosure of the issues or problems. But, you may want to inform your HR Manager, in case you need some more help with your recovery, for example appointments, 12-Step meetings, or therapist meetings. This disclosure to your HR Manager should all be confidential! Honesty is really the best policy."
Relationships with Co-workers
So far, you've had experience ending relationships with people in your personal life that were helping fuel your addiction. It was tough but very much needed. You will need to make choices regarding who to hang out with at work and how to maintain professionalism in your workplace too.
David Paul explains, "Everyone needs balance in his or her life. One should focus on their job duties and make wise choices with the people they hang out with at work. If there are others that have addiction issues at the workplace one should steer clear of these people and really only communicate for work related issues, duties, supervision etc."
This doesn't mean that you can't build healthy relationships with others at work. You may find other employees in your workplace that are in recovery too. David Paul shares, "If there is someone else in the workplace that is in recovery you may want to touch base with them, as they would understand what you are going through and trying to accomplish."
Preparing Your Return-to-Work
One of the very first things you should do is arrange to speak to the company's employee assistance professional (EAP) if available, counsellor or therapist and the addiction rehab centre where you went for treatment to help you prepare your return to the workplace. In An Employer's Guide to Workplace Substance Abuse published by the National Business Group on Health, it states that employers have an important role in combating stigma in the workplace and helping employees understand that they can seek treatment without jeopardizing their careers. It also reminds employers that although they may not know which members on their team is in recovery, they must understand that there's a balance between wanting to help and respecting an employee's request for privacy.
David Paul says, "You should work on a return-to-work plan which may include graduated return-to-work. Meaning 3 days a week to 4 days to eventually full hours. You may have to switch your shifts. For example, perhaps not do night shifts, maybe not evening shifts and the company may have their own ideas of your return to work. Usually they are accommodating as they want to get you back to work in a safe way and conducive to your recovery."
Communication with your human resources or occupational health and safety department will help you stay safe while transitioning back to the workplace. David Paul suggests, "You could have a conference call or face to face meeting with your HR or company nurse to discuss your return to work and any issues or requirements you need in order for you to return safely. Easy does it."
Explaining Your Absence
Your co-workers might be surprised to see you back at the office because they aren't sure where you've been. They might point blank ask you why you were away. There are smart ways on how to handle these situations. David Paul provides some advice and tips on how to manage. "Hold your head up high, try to go back with confidence, and tell only one story if people ask where have you been. Keep it consistent.  I was off for health reasons and I am better now. End of story."
David Paul continues, "There will probably be rumours. Remember, they are only rumours and let them go- just ignore them. You are probably not the only person in the company that has had or has an addiction problem. Don't buy into it or encourage further talks around your absenteeism."
5 Tips on How to Handle Workplace Functions
According to David Paul, in early recovery it's wise not to attend any functions where alcohol will be served. As your recovery gets stronger, you may be able to attend some functions. You are the best judge of your health. You must do what feels right in order to stay sober.
If your employer or company nurse knows where you've been, go and talk to them and explain how it can trigger you to go to events where alcohol is served. Politely request to be excused from this event.
You may be able to take a "buddy" with you to the event. Go for the dinner and leave before the dance partying begins.
You may want to be in touch with your sponsor or counselor a few times throughout the event.
Leave early, take breaks, go outside and stay grounded.
If you have to stay in a hotel for work purposes, ask that the Mini Bar be locked or emptied before you get there.
It Gets Easier
It may seem difficult at the beginning with all the adjustments you're making in order to work through your recovery. Still, these are the types of decisions that must be made to keep you safe and on the right path. Some reminders that David Paul shares with us:
Do not make any major decisions for the first year of your recovery. For example, quitting your job, selling your house and relocating unless you really have to for legitimate reasons.
Remember, you are entitled to your anonymity but you must own and care for your own recovery.
When you've been sober for a few months, you'll start to gain clarity about your past and the best way to navigate your new life without the use of mood altering substances.
Put your old behaviours behind you and show by example the new you.
If you need help with transitioning back to work or you're an employer that needs assistance with an employee, give us a call at 1-800-387-6198. To learn more about our treatment and support services for employees and employers, click here.
Challenging Those Addiction Symptoms That Can Linger After You Stop Drinking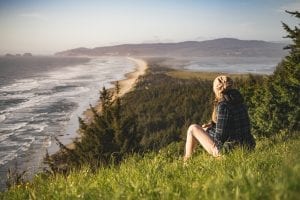 "This is WHO I AM! Why are you trying to change me? I stopped drinking!" Sound familiar? Statements like these are examples of what people might say who've stopped drinking but continue to behave as if they were still drinking or using. You see, becoming sober is just one part of addiction recovery. This behaviour is commonly referred to as untreated sobriety.
It's important to recognize this behaviour because it usually presents itself as anger and resentment. These emotions are triggering for your recovery. The anger and resentment are usually a result of not being able to accept that you can no longer use substances to feel better. In essence, what you may be experiencing is grief over the loss of your drug of choice.
We spoke to Kim Holmgren, Addiction Counsellor at Bellwood Health Services to discuss what "dry drunk syndrome" looks like. Kim Holmgren teaches a session on untreated sobriety every few weeks at Bellwood to clients and has been with Bellwood's clinical team for over three years. Kim Holmgren states, "Although a person may not have used or acted out in years they may still have never had a sober day. So not using or acting out is definitely a part of addiction recovery, but in itself, it is not recovery." Moving from a stage of loss to acceptance can make all the difference of how you feel. If you're having a difficult time accepting the loss of drugs or alcohol, this can keep you stuck in a nasty state of bitterness.
Kim Holmgren shared with us a list of symptoms or some things you might say when you have untreated sobriety:
Low self-esteem
Can't live in the moment.
"I don't like myself."
"What do they think of me?"
"Am I good enough?"
"Nobody understands me."
"You don't get it."
Tomorrow I'll smarten up.
I don't fit in.
Maybe I can control it?
One isn't going to hurt…or is it?
But it is different now.
I feel so much better
I don't feel any better.
I still feel crappy.
"I'll stay off the hard stuff!"
Why does everything always happen to me?
I never get a break.
If they don't trust me, why am I doing this?
It's not going to help if I call someone.
I'm different.
I don't care.
It's MY LIFE!
Kim Holmgren states that all these symptoms or sayings are often said by individuals by people who aren't in recovery too, but the difference is that this type of thinking and behaviour is dangerous for a person who is in recovery. "Those who quit using or acting out and are still angry about it usually wind up living miserable lives and usually make everyone around them feel miserable too. Family members or members from a support group are often the first to notice this behaviour. Some people might argue that their loved one or friend is trying to change who they are despite the obvious. Why pay attention to this? Resentment and anger are one of the worst enemies for a person in recovery! Remember, these individuals are not addicted to the substances. The substances are just a solution. If this behaviour isn't handled properly, it can come back after long periods of sobriety and is usually the first sign of a relapse waiting to happen."
Recovery Vs. Abstinence/ Not Acting Out
What does recovery look like versus untreated sobriety? Kim Holmgren explains, "Recovery involves working on all of the problems and issues that led you to use in the first place. It requires major lifestyle changes and developing a support group system. You need to work on yourself and fix what was broken. Plain abstinence does not do any of the things previously mentioned."
Kim Holmgren does mention in a previous blog post that its not always the person's fault they weren't able to accept and move forward in their recovery. "Sometimes people have underlying mental health illnesses that haven't been addressed yet. Other times, it can be environmental stressors and triggers that are overwhelming for someone who is in early recovery."
Next Steps
According to Kim Holmgren, one of first things you can do to stop this behaviour and move towards acceptance is to get a sponsor, "Get a sponsor and to talk to them. Ask yourself, where are the anger and the resentment coming from? Acceptance is the first step." Kim Holmgren also suggested to look at Dr. Steven Melemis, PhD, MD' five rules of recovery published in his book, I Want To Change My Life: How to Overcome Anxiety, Depression and Addiction:
Change your life. You recover by creating a new life where it is easier to NOT use.
Be completely honest. Addiction requires lying. From this day forward, you have to be completely honest, especially with yourself and your recovery circle. As you get more comfortable, the circle can widen. Honesty is always preferable, except where it may harm others.
Ask for help. That includes doctors, therapists, addiction counsellors and people in recovery. Anywhere that will help your recovery.
Practice self-care. Mind-body relaxation is not an optional part of recovery, it is essential. The practice of self-care during mind-body relaxation translates into self-care in the rest of life.
Don't bend the rules. Don't look for loopholes in your recovery (quick fix). No change is no change.
If you need to speak to someone about the challenges you are facing in your recovery, please call us at 1-800-387-6198. It's important that you start to be honest with yourself and ask for help.
Should My Addiction Treatment Program Be Gender-Specific?
'Should my addiction treatment program be gender-specific?'  It's one of the questions you might ask if you're looking at addiction treatment programs or support options for substance use disorder. As addiction treatment providers, we always want to offer the best treatment programs for our clients' recovery. It's important that we look at what works and what we can do better.
Research published in the Journal of Substance Abuse Treatment states that "greater effectiveness has been demonstrated by treatment programs that address problems and issues common among substance-abusing women, such as childcare issues, services for pregnant or postpartum women, or histories of trauma and/ or domestic violence."[1] While research in the Journal of Psychoactive Drugs concludes that appropriate methodologies need to be developed to properly analyze the effectiveness of gender-responsive treatment.[2] So, the question remains: Will it make a difference if my addiction treatment program or substance abuse support program is gender-specific?
What Does Gender-Specific Treatment Look Like?
Gender-specific treatment programs are created to treat only males or females in a specific program. Some reasons why centres state that they use this style is to remove distractions from the opposite sex, it allows patients to feel more comfortable discussing certain issues and experiences. Essentially, the treatment program allows males or females to focus on certain factors or experiences that they share during their treatment program.
Socioeconomic factors related to their male and female genders have an effect on treatment completion rates and duration.[3] It seems women are more vulnerable to stigma than men when seeking treatment because of socioeconomic factors such as being a parent of young children. Women's addictions are often associated with violence and sexual abuse and/ or risky sexual behaviour. On the other hand men's addictions are usually associated with legal problems.
What the Edgewood Health Network Offers
Bill Caldwell, Extended Care Supervisor & Chemical Dependency Counsellor at the Edgewood Treatment Centre shares why and how Edgewood provides a co-ed or mixed-gender program for clients. "The decision to make Edgewood a coed program was made very early in the planning stages and is one of the things that makes us a little bit different than many of the other treatment providers. We do this for a variety of reasons, not least of which is the decision that addiction does not discriminate between genders, so neither do we. It also affords some options for therapy and growth that otherwise might not be available. As an example many of our patients have never learned how to have healthy platonic relationships with the opposite sex, and now have a chance to do that in a supportive setting."
Bill Caldwell shares that there are challenges that come with a mixed gender addiction treatment program. "Coed treatment comes with its own set of challenges. Inappropriate relationships are the obvious shortfall: when we first opened our extended care program. We found quickly that some distance between the male and female residences was a very good idea, especially at night. It also creates some interesting dichotomies: while we do want to encourage our patients to learn more about healthy interactions, we also know that there is a different connection that happens when seeking support and assistance from same-sex peers."
Finding a Healthy Balance
So the question now is what's the best choice for treatment? Bill Caldwell believes a balanced approach works best. "We have found that combining the best of both worlds seems to be the winning approach, and we accomplish this by running a variety of gender specific groups alongside our coed programming and groups. These include groups focusing on sexual addiction, trauma, and general men's/women's group therapy, but it can also mean that we adapt existing groups to tailor to the needs of the patients. Sometimes we have men or women tell their patient story just to peers of the same gender, especially if their story includes details that would best be supported by same-sex groups."
According to Bill Caldwell, Edgewood's balanced approach creates the best possibilities for our clients to recover from drug and alcohol addictions and sexual compulsive behaviour, "There has been a lot of research done about the similarities and differences between men and women in treatment and recovery and the corresponding importance of respecting those similarities and differences. We believe that we have struck a balance that works very well for our patient's growth and healing, and we will continue to develop new ways of individualizing our treatment process to create the best possible outcomes."
At the Edgewood Health Network, we support customized treatment and evidence-based research. It's important to us that you have all the information to make an educated decision about what program to choose. Whether you prefer a mixed program or gender-specific, the Edgewood Health Network has a range of options for you to choose from across Canada. To learn more about our programs visit our website or call us 1-800-683-0111.
Sources:
Brady, K. T., & Randall, C. L. (1999). Gender differences in substance use disorders. Psychiatr Clin North Am, 22(2), 241-252.
Fattore, L., Melis, M., Fadda, P., & Fratta, W. (2014). Sex differences in addictive disorders. Front Neuroendocrinol, 35(3), 272-284. doi: 10.1016/j.yfrne.2014.04.003
[1] Prendergast, M. L., Messina, N. P., Hall, E. A., & Warda, U. S. (2011). The relative effectiveness of women-only and mixed-gender treatment for substance-abusing women. Journal of Substance Abuse Treatment, 40(4), 336-348. doi:10.1016/j.jsat.2010.12.001
[2] Grella, C. E. (2008). From generic to gender-responsive treatment: Changes in social policies, treatment services, and outcomes of women in substance abuse treatment. Journal of Psychoactive Drugs, 40(sup5), 327-343. doi:10.1080/02791072.2008.10400661
[3] Grella, C. E. (2008). From generic to gender-responsive treatment: Changes in social policies, treatment services, and outcomes of women in substance abuse treatment. Journal of Psychoactive Drugs, 40(sup5), 327-343. doi:10.1080/02791072.2008.10400661
Is There a Relationship Between ADHD and Substance Use Disorder?
Written by: Dr. Charles Whelton, MD, FRCP(C ), ABAM
During their initial psychiatric evaluation at Edgewood, patients often describe a lifelong history of poor attention, hyperactivity and distractibility.  Many patients wonder if they have attention-deficit/hyperactivity disorder (ADHD), and ask if this could be tested for, and treated if it is present, while they are at Edgewood.
The relationship between ADHD and substance use disorder (SUD) is one that has significant clinical importance.
ADHD is an illness characterized by a persistent pattern of inattention and/or hyperactivity-impulsivity, beginning in childhood, and causing functional impairment in social, academic or occupational settings.  Difficulty in sustaining attention is often the cardinal feature, but patients may also display disorganization, distractibility, forgetfulness, or failure to complete tasks.  Hyperactivity may be manifested by fidgetiness, restlessness, difficulty in remaining seated, excessive talking, or simply always being 'on the go', as if 'driven by a motor'.  Impulsivity may present as impatience, interrupting others excessively, or engaging in activities without consideration of possible consequences.  Persons with ADHD may get bored easily, and consequently may frequently look for new experiences.  Paradoxically, individuals with ADHD may focus well or even hyperfocus, when the task is something that they are interested in.  Longitudinal data suggest that childhood ADHD persists in 50% of cases into adulthood.
Higher than expected rates of ADHD are found in populations with SUD.  Although ADHD affects 6-9% of children, and up to 5% of adults worldwide, fully 25% of adults with SUD have ADHD, with an earlier onset and more severe SUD associated with the presence of ADHD.  Conversely, approximately 20-40% of individuals with ADHD have a lifetime history of an SUD.  Prospective studies of ADHD children have provided evidence that ADHD itself is a risk factor for SUD. Children with ADHD who also have co-occurring conduct disorder or bipolar disorder seem to have the poorest outcome with respect to developing SUD.
There is some controversy about the effects of early ADHD treatment on the development of SUD.  An aggregate of the literature suggests that early stimulant treatment of ADHD reduces or delays the onset of SUD; however, the protective effect is lost in adulthood.  This may be due in part to adolescents stopping their ADHD treatment in later adolescence and young adulthood, and therefore losing the protective effect of this treatment.
The precise reason why individuals with ADHD develop SUD remains unclear. It has been proposed that some people with ADHD 'self-medicate' with substances, to treat their ADHD.  When substance abusing adolescents with and without ADHD were compared, adolescents with ADHD reported using substances more frequently to attenuate their mood and to help them sleep.  No overall differences in types of substance used emerged between these groups however.
Symptoms need to be assessed carefully before making a diagnosis of ADHD, particularly in persons with SUD.  Some ADHD symptoms are similar to symptoms that can be associated with SUD.  Attention problems can occur in some substance withdrawal syndromes, for instance.  Furthermore, some individuals may want to be diagnosed with ADHD in order to obtain a prescription for stimulants, and may feign ADHD symptoms. A thorough assessment is required.
The Canadian ADHD Resource Alliance (CADDRA) has designed a useful evaluation package, included in the Canadian ADHD Practice Guidelines.  This includes an evaluation of current symptoms and related functional impairment, as well as retrospective evaluations of childhood symptoms, by both the patient and by an independent observer such as a parent.  Collateral information can be very useful if available, such as past educational records and psychological assessments.  There are many conditions that can mimic aspects of ADHD including anxiety and mood disorders, conduct disorder and oppositional defiant disorder, personality disorders including borderline and antisocial personality disorder, and substance abuse itself.  When in doubt, neuropsychological testing can be helpful.
The treatment needs of individuals with SUD and ADHD need to be considered simultaneously, however, in general, the SUD should be addressed and stabilized first.  Addiction stabilization may require inpatient treatment.  Intervention for ADHD could then be considered in tandem with an addiction treatment program.
Not all patients with ADHD require medication.  Many adults with ADHD have learned ways of coping with their ADHD symptoms, and would prefer to not use medication.  Cognitive and behavioral therapies for both ADHD and SUD have been shown to be effective.  Adults with ADHD may benefit from psychoeducation, coaching or skills training.  However for others, medication can serve an important role in reducing the symptoms of ADHD and in improving functioning.
ADHD adults with SUD, noradrenergic agents (e.g. Atomoxetine) and antidepressants (e.g. Bupropion) should be considered first, to reduce the risks associated with using stimulants in this population.  If this approach is ineffective, extended-release or longer acting stimulants (Concerta or Vyvanse) with lower abuse liability and diversion potential are preferable to the short acting stimulants (Ritalin or Dexedrine), which can be more easily abused.
Regardless of the pharmacotherapy being used, patients with ADHD and SUD should be monitored carefully.  Treatment compliance should be evaluated regularly, and random drug screens performed as indicated.  If stimulants are used, care should be taken to monitor for abuse of the stimulant.  Treatment should be coordinated between all care providers, including family doctors, therapists and addiction counsellors.
When ADHD co-occurs with SUD, treatment for ADHD can help patients to focus and to complete tasks, and to be less restless and impulsive. This may in turn help with the treatment of the SUD.  Not all problems with attention are due to ADHD however, and careful assessment is required.  Furthermore, if ADHD is present in an individual with SUD, careful consideration of management options is essential.
(The following paper was the source of much of the information used in the preparation of this manuscript:   Wilens, TE and Morrison, NR.  The intersection of attention-deficit/hyperactivity disorder and substance abuse. Curr Opin Psychiatry, 2011 Jul: 24(4): 280-285.)
How the New Recovery Advocacy Movement is Helping Change the Way We Talk About Addiction
Written by Annie McCullough
The Canadian Society of Addiction Medicine defines addiction as a primary, chronic and progressive disease, with a tendency to relapse, leading to disability or premature death without treatment and engagement in recovery activities.
Today neuroscientists know the parts of the brain involved in addiction and that the behaviors of addicts are, in fact, symptoms of a brain disorder. Alcohol and other drugs can literally hijack the survival mechanisms of the human brain. The debate among the uninformed is often about whether addiction is a disease or a choice. The short answer is that addiction is a disease "of" choice. It is a disorder of the parts of the brain that we need to make healthy choices that honor the sanctity of life.
An individual afflicted with SUD (substance use disorder, a.k.a. addiction) often experiences dramatic personality changes, gradually becoming almost unrecognizable to loved ones. However, the individual is often unaware of the toxic effects until it progresses dramatically. In end-stage addiction symptoms include pathological denial, risky behaviour, and impaired decision making. They may develop substance-induced mental health disorders such as anxiety and depression). Many become emotionally unstable and they suffer deeply. The men and women who tragically succumb to this brain disorder give something very important to all of us: they teach us that this is not a moral issue, and that the power of choice was not in their control.
We need to help our loved ones find recovery by demonstrating that millions of Canadians from all walks of life are in active recovery – right now, at this very moment. We in the New Recovery Advocacy Movement (NRAM) are working to eliminate barriers to recovery for every Canadian, every family and to help today's children and future generations, who are often the biggest winners in the process of recovery.
The New Recovery Advocacy Movement
The NRAM is a social movement led by people in addiction recovery and their allies, aimed at altering public and professional attitudes toward addiction recovery, promoting recovery-focused policies and programs, and supporting efforts to break the intergenerational cycles of addiction and related problems.
The NRAM rose in the late 1990s when grassroots recovery community organizations (RCOs) were formed in recognition of the need for a national recovery advocacy movement.   The subsequent cultural and political mobilization of people in recovery and people personally affected by addiction was enhanced by  the growth and diversification of recovery mutual aid groups, a new generation of recovery advocacy literature , a landmark documentary film (The Anonymous People), and a national recovery rally in Washington D.C. (Unite to Face Addiction).
The core and evolving messages of the NRAM include the following:
1. Addiction recovery is a living reality for individuals, families, and communities.
2. There are many pathways to recovery, and ALL are cause for celebration.
3. Recovery flourishes in supportive communities.
4. Recovery is a voluntary process.
5. Recovering and recovered people are part of the solution: recovery gives back what addiction has taken from individuals, families, and communities.
6. Recovery is contagious and can be spread in local communities by increasing the density of recovery carriers and expanding recovery landscapes (physical, psychological, social, and cultural spaces) supportive of addiction recovery.
Changing Public Perception Through Language
One of the main ways we have begun changing public perception is through language.  The lack of understanding of what "recovery" is has required us to be very clear in defining it.
We needed to find a way to describe and talk about recovery so that people who are NOT part of the recovery community understood what we meant when we used the word "recovery." One of the important findings from the research was that the general public believes that the word recovery means that someone is "trying" to stop using alcohol or other drugs.
We have now found a way talk about recovery in a clear and credible way that will help make it possible for more people to get the help they need to recover.
1. We make our stories personal, so that we have credibility
2. We keep it simple and in the present tense, so that it's real and understandable
3. We help people understand that recovery means that you or the person that you care about is no longer using alcohol or other drugs. We do this by moving away from saying "in recovery" to saying "in long-term recovery" and by using concrete examples from our lives to talk about stability and mentioning the length of time that the person is in recovery.
4. We talk about recovery…not addiction
5. We help people understand that there's more to recovery than not using alcohol or other drugs, but that part of recovery is creating a better life.
The NRAM has the potential to dramatically alter public and professional perceptions of addiction recovery and forge fundamental changes in the design of addiction treatment and the nature and magnitude of recovery support services available to Canadian citizens.
We are unifying around key priorities – to gain needed resources -to end the discrimination and stigmatization against people who suffer from substance use disorder in our communities and workplaces.  We will continue to advocate for a focus on prevention, intervention, treatment and recovery in order to make long-term recovery possible for even more individuals and families.
On Bell Let's Talk Day, let's remember to talk about this devastating disease as it continues to affect millions of Canadians every day. On January 27th, you can end the silence by talking, texting, or tweeting about addiction and mental health. Help us raise awareness that RECOVERY is possible.
Let's Talk About Addiction AND Mental Illness Together
The word addiction still paints a stereotype of what a person with substance abuse problems looks like. Several people still believe it's a moral failing. Many biases stem from the way we were brought up, cultural taboos, negative experiences or a lack of understanding. Stigma is one of the biggest challenges people face when they talk about addiction and mental health.
During the Bell Let's Talk day on January 27th, 2016, as part of the Edgewood Health Network, we will work with Healthy Minds Canada to shed a light on addiction and mental illnesses that many of our clients often have in conjunction with addiction. Canadians are certainly making a progress in terms of talking about mental illnesses, such as depression, anxiety, schizophrenia, and bi-polar disorder. What many don't know is that people with mental illness are twice as likely to have substance abuse problems. Some research reveals that 20% of Canadians with mental illness have substance abuse problems. The rate jumps to almost 50% for people with schizophrenia and substance use disorders.
Fear, stigma and lack of support are still factors that are affecting Canadians who need help with addiction and mental illness.  How can you help?
Talk about it. We talk about several diseases and illnesses, but we aren't as open to talk about addiction and mental illnesses. The more conversations you have about addiction and recovery, the more likely everyone will begin to realize how we are all affected by it. Addiction is a treatable disease where long-term recovery is possible. Conversations about recovery can help end the stigma and encourage people to reach out for help.
Be Mindful of Your Words. According to the Canadian Medical Association, 2 out of 3 people with mental illness suffer in silence for fear of being judged or rejected. Often, we are ashamed or scared to disclose the fact that we know someone or it's ourselves that need help. Sometimes, it's the words you use that can make someone with an addiction and mental illness feel hurt, ashamed and avoid talking about what's really going on with them. Words, such as "junkie or nut job" are examples of words that cultivate stereotypes and stigma.
Educate yourself. 1 in 5 people will experience a mental illness or addiction at some point in their lives. Being able to recognize the signs of an addiction and mental illness can be a matter of saving a life. Knowing where to get help or who to reach out for support can make a huge difference too. With addiction, people can spend years in denial or thinking about getting help before they make a move. Being prepared with resources and options for treatment can give a person hope knowing you really care and support their recovery.
Be compassionate. Whether it's at home with your kids, in your workplace or at school, try to foster a place that makes people feel safe and supported so that they can talk, ask for help and request accommodations when they need it. There are several organizations you can contact to get information and guidelines on how to properly implement policies and provide support for your kids, employees or students that need help with an addiction and have mental illnesses.
As we move into 2016, let's make better choices with our words, our workplace policies, and in our schools about how we view, treat and support people who have an addiction, are in recovery or have mental illnesses. People with addiction and mental illnesses don't choose to have these diseases and illnesses, but you can choose to be kind and understanding.
[Infographic about Addiction and Mental Illness in Canada]
Sources:
https://www.camh.ca/en/hospital/about_camh/newsroom/for_reporters/Pages/addictionmentalhealthstatistics.aspx
https://letstalk.bell.ca/en/end-the-stigma/
https://www.edgewoodhealthnetwork.com/national-addictions-awareness-week-addiction-matters/
Spirituality – What's the Big Deal?
The destructive nature of addiction
By Lee Hausmann, MA, ICCAC
Originally published in the Summer 2015 issue of Moods Magazine,  https://www.moodsmag.com/moods/index.php 
As an addiction therapist and a person who has been directly impacted by addiction, I have been involved in the treatment of people struggling from this mental health disorder for over 20 years. Addiction comes in many forms: alcoholism, drug dependence, sex addiction, gambling, eating disorders, Internet-based addictions, shopping, relationships, and the list goes on. Whether it's a chemical dependency or a behavioural addiction, the impact on an individual is devastating. It can affect all areas of life, and if not arrested, can lead to death. The havoc addiction creates, and the slow, insidious destruction that occurs, causes an individual to lose, among other things, their sense of self, their identity and their values. The purpose and meaning of life is clouded over by a lens of despair, self-loathing, fear and emptiness. I have heard many addicts in early recovery speak about the emptiness or void that is felt in their hearts: a feeling of disconnect, soullessness, or spiritual bankruptcy.
Spirituality vs Religion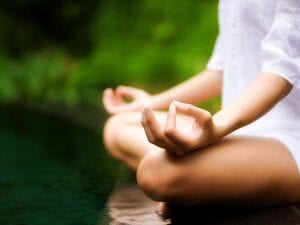 Often when clients first enter treatment, hearing the word "spirituality" can create a visceral reaction. This word is often misinterpreted and misunderstood. It can challenge an individual's belief system and conjure up prejudices as they associate the word spirituality with religion and God. Part of my work as a therapist is to try to distinguish between the word "spirituality" and "religion," in an attempt to open clients' minds and expand their understanding of this topic. It is important to differentiate between the two. Religion is a specific fundamental set of beliefs and practices generally agreed upon by a number of persons or sects. It is a man-made doctrine. A 12-step phrase states, "Religion is for people that are afraid to go to hell. Spirituality is for people that have already been there." Unlike religion, spirituality has a wide scope with loose and broad definitions, and is open to interpretation. It is a very personal experience. It can be viewed as a dimension of who we are, the unseen yet vital, animated essence of a person or animal; the intelligent non-physical part of human beings. Whichever way spirituality is defined, there is proof that it is an imperative piece of the healing process if the addicted person is to become well and whole. A person can be both religious and spiritual, however, for purposes of addiction, it is only necessary for people to develop a sense of their own spirituality.
What's the Big Deal?
Addiction is a complicated, debilitating and destructive mental health disorder that can be fatal, and therefore dictates the need for an equally complex and powerful solution. In other words, the dimension of the solution needs to be equivalent to the dimension of the problem. "There has been an explosion of scholarly and clinical interest in exploring the role that spirituality may play in substance abuse assessment, treatment and recovery (C. Shorkey, M. Uebel, & L.C. Windsor, 2008, 287)." It was reported in Time magazine that from 2000 to 2002, there were more than 1,000 scholarly articles on the relationship between spirituality and mental health, whereas in 1980 to 1982 there were less than 100 articles published on this topic. This growing field of research has substantiated the fact that increased spiritual practices are associated with longer-term addiction recovery. "When individuals experience a "spiritual awakening" as a result of their AA involvement, they are four times more likely to be abstinent than those who reported no spiritual awakening (C. Shorkey, M. Uebel, & L.C. Windsor, 2008, 287)." In my 25 years in the recovery community, the people who have chosen to establish some type of a spiritual practice, such as a daily routine of reflection or meditation, stay clean and sober and begin to positively change their lives. Addiction presents an individual with a choice: life or death? The path of addiction leads to death, but the path of recovery leads to life. And this life of recovery with a spiritual context can begin to include a sense of self, self-worth, self-esteem, self-respect, empowerment, integrity and freedom. And THAT'S a big deal.
Spirituality as a Practical Matter
Often, spirituality is not a very practical matter, especially in early recovery. There are many deep questions, such as: Why am I here? What is my purpose? Is there more to me than just flesh and bones? These may seem inconsequential when an individual is dealing with more pressing matters, such as earning a living, paying bills, attending to children and trying to stay clean and sober. It can be easy to set spirituality aside, putting it off as something to be done at a later time. This can be a dangerous place for an addict, especially when we bring to mind the fact that addiction is chronic, progressive, and fatal if not arrested. Can spirituality become a practical matter and part of everyday life? Yes, it can. For thousands of years, man has acknowledged that he has an invisible aspect to himself, call it soul, divinity or higher state of consciousness. For addicts, an exploration of the spiritual aspect of her/his nature cannot be ignored, if the individual is to get well. What then, is a spiritual practice, how can it be incorporated into everyday life, and what are the benefits of such an experience?
A Spiritual Practice
When I was a little girl playing in the backyard of my family home in Weston, Ontario, I recall my friends and me digging holes for fun in my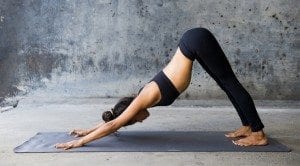 mother's flower garden. As we dug deeper, I began to feel anxiety rise in the pit of my stomach. In my imagination I visualized digging right through the earth to the other end of the world, which was an unknown and frightening place for me. In today's day and age, this is an absurd idea. We live in a much smaller world today. Countries and cultures are interconnected through trade, exchange of thoughts, culture, sophisticated levels of communication, and globalization. The East meets the West, bringing with it ancient traditional practices of meditation, mindfulness, yoga, and a diverse array of spiritual and mystical practices, writings and philosophies. Therefore, today there is a wealth of information that we can access to help us along this path. How does this actually happen? The following are practices that can create a context in a person's life to help them begin to grow both spiritually and emotionally:
Regular practice of meditation
Quiet time, reflection and journaling
Regular readings of inspirational literature
Regular practice of prayer or spiritual affirmations
Joining a 12-step program and becoming active in that community
Regular yoga practice
Regular participation in a church or your preferred spiritually-based organization
Spirituality as a process encourages an individual to live in the present moment, learning from their experiences. Everyday life then becomes a school, a place to expand one's awareness, change perceptions, recognize the positive and negative workings of the ego, and to begin to find one's place in this world and one's connection to oneself.
In early recovery when the fog lifts and clarity begins to unfold, this stark reality can be frightening and frustrating. Resentments that were once drunk away are now coming to the surface. Hurt and pain of the past are no longer repressed. This is where the "work" of recovery through treatment, therapy and 12 step groups, begins the process of clearing the wreckage of the past. With perseverance, commitment and daily spiritual practice, positive emotions such as love, hope, joy, forgiveness, compassion and gratitude can replace the darkness of early recovery. Experiencing positive emotions helps to expand our awareness, change our perceptions, and broaden our lives. The journey of recovery or spiritual and emotional growth is one from dependence on outside sources (drugs and alcohol) to developing inner resources and strengths. There is a saying in the rooms of Alcoholics Anonymous, "It's an inside job." A spiritual practice is at the root of these changes, leading an individual to live a life of transparency and integrity, where the insides match the outsides, masks are no longer needed, the facade is gone, replaced by authenticity and genuineness. A transcendence of self into a larger reality is where service to others becomes a common occurrence and a necessary part of an individual life.
If there was one message I would like to communicate to all those individuals in early recovery, it would be to take spirituality seriously as an essential element of recovery. And to keep up the practice until the miracle happens. An excerpt from the Big Book of Alcoholics Anonymous captures this
in The Promises:
"If we are painstaking about this phase of our development, we will be amazed before we are half way through, we are going to know a new freedom and a new happiness, we will not regret the past, nor wish to shut the door on it, we will comprehend the word serenity and we will know peace; no matter how far down the scale we have gone, we will see how our experience can benefit others; that feeling of uselessness and self-pity will disappear, we will lose interest in selfish things and gain interest in our fellows, self-seeking will slip away, our whole attitude and outlook upon life will change, fear of people and economic insecurity will leave us. We will intuitively know how to handle situations which used to baffle us…."
And THIS is a big deal.