Untreated Sobriety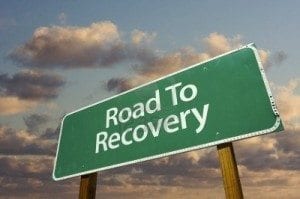 Managing to stop using alcohol or drugs can be a major milestone in the life of someone struggling with an addiction. However, remaining abstinent from substances is only a part of recovery. After quitting, a person can be in a state called "Untreated Sobriety," or as it is often called, "Being A Dry Drunk." This means that while the person is no longer using substances, they still manifest many of the thoughts and behaviors as if they were still in the midst of their addiction. Unable to use drugs or alcohol to cope with their emotions, people with untreated sobriety often feel a sense of anger or resentment due to the fact that they had to give up the one thing that seemingly made them feel better.
Addiction often serves a purpose whether as a coping mechanism, or as a means of escape or avoiding boredom. If the underlying emotional needs are not being addressed, simply removing the substance is not enough. Recovery is not about going back to the way things were before the addiction reared its head. The person has to uncover the reasons for picking up a drink in the first place. Chemical dependency is often a symptom of a larger issue, similar to an iceberg where most of the problems are underneath the surface.
It is also important to consider the psychological ramifications of letting go of a certain way of life or routine.  What happens when we give up or lose something that has been a huge part of our lives for a long time? Something that we believe made us happier? We begin to grieve. Grieving the loss of alcohol or drugs can be as powerful as losing a loved one. If the person does not begin to actively work through this grief to get to the acceptance stage, relapse is a lot more likely. Very often people get stuck in the anger stage asking: "Why me?" or "Why can't I have just one?" This type of thinking is what can precipitate relapse. This is why it is important to ask for help and guidance, learn about the disease of addiction and begin to explore personal reasons for using substances.
Recovery is about progress and many make it through the process to the final stage. They can finally accept the loss and with the help of others, grow through the experience and move on. Others never make it through and remain stuck, feeling angry, bitter and resentful. They may not have used drugs or alcohol for a while, but are hanging on for dear life, "white knuckling it", and screaming in anger, "I HAVE QUIT!" all the while feeling miserable. How long can this go on before drugs and alcohol looks like a good option again?
It is important to note that it is not necessarily the person's fault if they were not able to progress in their recovery. Some people may have underlying mental health issues that have not been addressed. Other times, environmental stressors and triggers may be too overwhelming especially for someone who is early on their path to recovery.  That being said, it is important to be mindful of how recovery is being approached. Recovery is about making changes that go beyond staying sober. It is about feeling good about life and the ability to meet life challenges rather than feeling deprived. Getting to the acceptance stage by quitting AND being in recovery, is what makes life beautiful again.
By: Kim Holmgren, Recovery Counsellor &
Iryna Gavrysh, Research Assistant