Dependence Vs. Addiction- What's the difference?
Joshua Montgomery, Director of Operations- Bellwood Health Services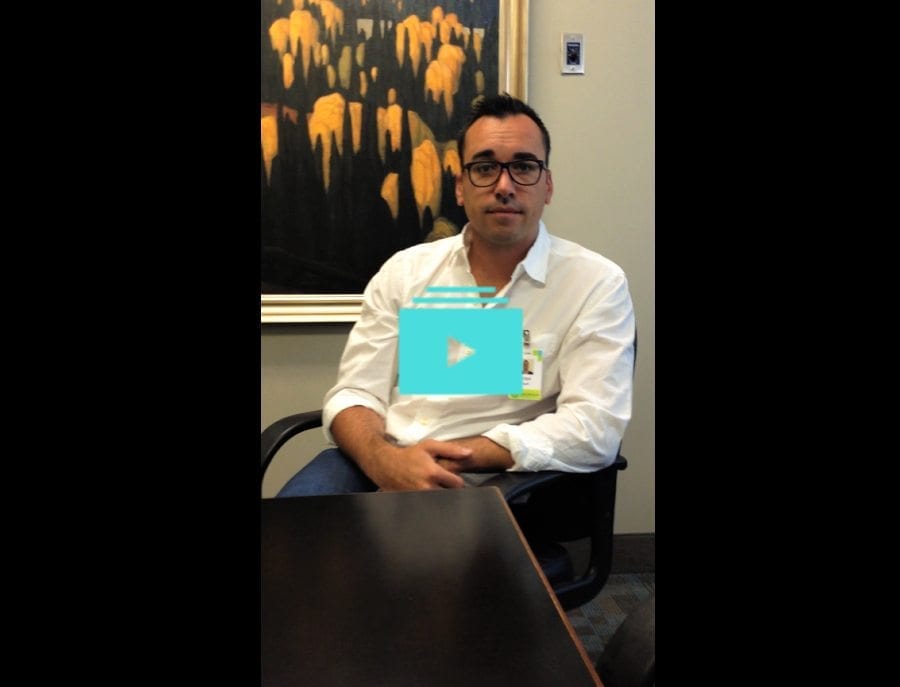 Transcript from video:
When we talk about addiction and when we talk about opiate use, a lot of things come up. There are a lot of questions around: What's dependence? What's tolerance? What's pseudoaddiction? What's actually addiction? And they are all very great questions.
Addiction is a neurobiological disease that has genetic, psychosocial and environmental factors. It's characterized by poor impulse control, compulsive drug use, continued use of the drug despite any consequences to their finances, their mental or social well-being and there's a craving for the drug.
People question about addiction versus physical dependence and so we see physical dependence in individuals who are chronic pain sufferers. We also physical dependence on things like anti-depressants and so forth.
The physical dependence is the body's adaptation to a particular medication and what happens is the body becomes so use to it that without it, it kind of has a negative reaction, so the body needs that medication. Therefore, it creates dependence and a tolerance as well. Some individuals question well, I'm taking an opiate, I may be physically dependent, will that progress into an addiction? And that's not always the case. A lot of individuals, who take opiates as prescribed, may be dependent. And chances that they are- will never acquire an addiction. Where we see individuals that shift from dependence to addiction are individuals that often have some concurrent mental health disorder, maybe there are some stressors going on in their life, maybe it's provided some sort of secondary relief.
The best thing that you can do is reach out, reach out to a family member, a friend, your physician. If you don't feel comfortable with that, reach out to a professional.Certainly, looking to resources in the community.
At the Edgewood Health Network, we're a national organization, so we do have outpatient offices throughout Canada. We have residential facilities. We're a good start. What's nice about when you call a facility like ours, a facility that's comparable, is the fact that they should have a continuum of care as we do. And that allows the client to recognize, 'Do I have an addiction? Am I abusing? Is this a pseudoaddiction? We can really help to determine where you kind of fit on that spectrum of abstinence to addiction.
So, again just to wrap up: You gotta reach out, you gotta seek help, and there's a lot of help out there.

Joshua Montgomery RN, joined Bellwood as the Clinical Manager of Intake and Assessment in 2014. Joshua graduated from Conestoga College's Nursing Program and received his Registered Nursing certification in 2004. He began his nursing career at Grand River Hospital working in the area of pediatrics. While working in this area, he accepted a position with the hospital's acute mental health and addictions services. Throughout his career, Joshua has gained experience working in a variety of roles, the majority of which has been acquired in acute mental health and addictions at Grand River Hospital. Roles included front-line nurse, prime nurse, patient flow coordinator, and patient relations coordinator.
While working in the area of mental health, Joshua developed many departmental processes designed to enhance the hospital's care delivery systems, one of which was adopted by the entire organization. Following his time with acute mental health, he coordinated the opening and operations of Mount Hope Day Hospital, a facility focusing on mental health, in 2010.
One of Joshua's greatest passions, second to helping others, is optimizing people's abilities to help others.