"Orthorexia": When Healthy Eating Becomes a Problem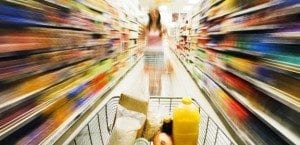 Orthorexia is a relatively new term used to describe a type of problematic eating and food preoccupation.  As orthorexia is somewhat unknown, there is some confusion about what it actually means, and whether or not it is an emerging eating disorder, distinct from anorexia nervosa and bulimia nervosa.
The term orthorexia first appeared in a 2001 book by Steven Bratman entitled Health Food Junkies: Orthorexia Nervosa – Overcoming the Obsession with Healthful Eating. The author, who is a physician specializing in holistic medicine, coined the term and defined it as an "unhealthy obsession with healthy food."  The root "ortho" comes from the Greek meaning "correct" or "right" and "rexia" implies that it is an eating disorder similar to anorexia but with an emphasis on correct or "pure" eating. The term orthorexia is not listed in the dictionary, nor is it an official diagnosis, and as a result there are no associated criteria for diagnosis. However it may useful to think about the idea of having an "unhealthy obsession with healthy food." Can one take an interest in healthy eating too far? If so, how far is too far? Can the interest in healthy eating lead to negative physical and mental consequences? In my everyday life experiences and in my experience as a therapist working with clients who have eating disorders, I have seen examples that I would define as "taking an interest in healthy eating too far." I have seen the obsession with healthy eating affect people's lives, health and happiness. I have seen this become a contributing cause of death.
I believe an interest in healthy eating can be seen as part of an attitude and behaviour continuum that ranges from those who know about, and try to make wise choices in their food selection most of the time, to those who cannot eat food that is deemed "imperfect," even if it means starving themselves.
I personally know of an example whereby an individual let their obsession with healthy eating ultimately lead to their premature death. Not long ago, I received a call from a friend whose elderly father was in the hospital with a medical illness.  My friend was very concerned because while in the hospital, his father refused food and water. For years, this man had controlled his diet by choosing foods that he thought were healthy. He tried to buy everything organic, would not eat certain food for reasons that to me seemed obscure, was vegetarian, mostly vegan and drank only bottled water. He felt good about making these choices and generally talked about them with an air of pride. However, when in the hospital, he was not eating or drinking. He stated he considered the water to be unsafe because it came from the tap, and the hospital food, which was not organic, would make him sicker. Had it not been for these attitudes and fears, which led to his refusal to eat while in the hospital, his medical issue probably could have been treated successfully.
Although this story may seem extreme, it is not uncommon. For example, someone can start out with good intentions to improve their health, but this can spiral out of control. The ways in which it can spiral out of control include limiting or avoiding social eating when the food provided is not considered healthy enough, becoming preoccupied with food and health in general. This in turn can affect mental health and happiness, and even the ability to focus on other important aspects of life such as recreation, school and career. What started out as a seemingly "normal" interest in a healthy diet ironically becomes unhealthy.
Part of the problem is that all the messages we currently get from media, Internet, books etc. about healthy eating and healthy foods can be very confusing. Almost any food you choose can be seen as either healthy or unhealthy depending on the source of the information. If you were to follow all the advice, there would be literally nothing left to eat! And don't forget, many sources of information such as the Internet and TV can be sensational, and not based on scientific evidence. One extreme reaction to this type of information is to try to restrict all foods that are considered "bad", as evidenced in those exhibiting "orthorexic-type" behaviours. The other is to disregard all nutritional information, because it is impossible to meet these standards. These individuals end up eating a predominance of fast food and foods with little nutritional value.
What is ideal, however, is the idea that one can develop a balanced, middle ground approach to diet and nutrition. Granted, this is not sexy or exciting. However, it can be maintained in the long term, and would not negatively impact one's emotional and physical well-being. In a balanced approach, one thinks of healthy eating "guidelines" rather than rules or absolutes. Food is neither good nor bad, and all food can be eaten in moderation.  An example of a healthy eating guideline is "whole grains are better than processed grains – I aim to have whole grains about half the time." Or that "desserts or other "fun foods" taste great and add to pleasure in life. I can allow myself to have a portion of these foods daily." This balanced approach is one which promotes recovery from eating disorders, and which I espouse in my own life.
If you are finding yourself preoccupied with healthy eating, or other eating concerns, it can be very helpful to seek counselling.  The diagnosis or label ("orthorexia", bulimia, etc.) is not the important thing. What is important is whether food is interfering with your life; making you feel overwhelmed, taking too much time and energy, affecting relationships, self-esteem or your mood. If this is the case, a therapist, especially one familiar with eating disorders, can be of great help.