One Day at a Time: Solid Advice, In and Out of Recovery Circles
By Jeff Vircoe. This article was originally published July 7, 2017. Updated February 10, 2021.
If you judge the advice "live life one day at a time" by how often it is said, it has high value. Spiritual and religious leaders, philosophers and psychologists, and all kinds of self-help advocates frequently offer up the suggestion of living life in manageable increments.
When it comes to recovery, the One Day at a Time philosophy is a staple of wise counsel. Certainly, the co-founder of the 12 Step movement, Bill Wilson, understood the therapeutic value of such a simple but inspiring idea.
"On a day-at-a-time basis, I am confident I can stay away from a drink for one day. So I set out with confidence. At the end of the day, I have the reward of achievement. Achievement feels good and that makes me want more!" Wilson is quoted saying in the A.A. conference-approved book, As Bill Sees It.
One Day at a Time, Now More Than Ever
As we enter the start of a second year in an unprecedented global pandemic, we continue to struggle with questions most of us never thought we'd have to answer. It's the new normal to ask, when will schools resume safely and businesses recover? When will most of us return to in-person work? Will I remember not to stand up during a Zoom call and reveal my sweat pants?
How much longer can I continue to cope with the physical risks and mental strains that are burdening me and my family?
Why am I always tired? Am I worrying too much?
How much longer until I can finally go back to an in-person A.A. meeting?
In modern times, most people seem to associate recovery and One Day at a Time as being synonymous. Asked about his prolific writing history, Canadian rock icon Neil Young once said, "I just wrote one song at a time. Kinda like an alcoholic. One day at a time."
However, now more than ever, the idea of "one day at a time" is applicable to all of us, all the time. COVID-19 may not be resolved today or tomorrow, but it will be one day. Until then, we can all treat ourselves with compassion by staying in the moment and focusing making the most of the day we have ahead of us.
Taking Sobriety One Day at a Time
One Day at a Time is found in A.A.'s basic text book, the Big Book, of course. On page 85, Wilson reminds us that, as individuals with addictions, we are not cured of our illness just because we have abstained for some time.
"What we really have is a daily reprieve," he wrote, "contingent on the maintenance of our spiritual condition."
When you ask people in the business of addiction treatment who are also in recovery themselves, you quickly find that One Day at a Time is advice they sincerely give and live by.
"For me, it's about that freedom to start over. There's a real freedom from the shame and guilt that would immediately hit me. It's about gratitude of having that gift of a daily reprieve," says Rebecca P.*, a woman with over 25 years in recovery in family programs.
"It means being present in the moment and focusing on now. Letting go of the past and, especially for me, God, I want to control the outcomes, I want to worry about the future and I want to live in my self-centered fear. This is an alternative to that."
"It's about gratitude of having that gift of a daily reprieve".
Sergio O., a man with over 29 years clean in Narcotics Anonymous, sees One Day at a Time as essentially being the same as N.A.'s frequently used mantra "Just for Today."
"Just for Today to an addict means there is a responsibility to stay clean just for today. The addict mind always worries about what? I'm going to have to stay clean the rest of my life. So, he never stays in the moment. Just for Today helps the individual to stay clean just for today," says Sergio, who has been helping addicts find recovery for over a quarter century.
"As you go on deeper into recovery, then the second stage of recovery, as I call it, happens," he says. "Life gets real. We try to solve the problems of the future. So, that's when we start learning to take responsibility just for today. When it comes to people, places and things we learn to be responsible, just for today. To stay in the moment."
Living one day at a time does not mean swearing off drinking or drugging with other substances or behaviors forever, even though we know that's what we need to do. In the A.A. Pamphlet This is A.A.: An Introduction to the AA Recovery Program produced by the fellowship in 1984, the authors put it this way.
"We take no pledges, we don't say that we will 'never' drink again. Instead, we try to follow what we in A.A. call the '24-hour plan.' We concentrate on keeping sober just the current twenty-four hours. We simply try to get through one day at a time without a drink. If we feel the urge for a drink, we neither yield nor resist. We merely put off taking that particular drink until tomorrow."
It goes on to say:
"Today is the only day we have to worry about. And we know from experience that even the 'worst' drunks can go twenty-four hours without a drink. They may need to postpone that next drink to the next hour, even the next minute — but they learn that it can be put off for a period of time."
One Day At A Time for Everyone: You're Not Alone
One Day at a Time has more than its share of recovery angles, but it also has practical meaning for many not in recovery.
Mikao Usui, the founder of Reiki, wrote five affirmations that became the principles of Reiki.
Just for today:
1) I will not be angry
2) I will not worry
3) I will be grateful
4) I will do my work honestly
5) I will be kind to every living thing
Powerful suggestions to live by, one day at a time, Usui advised. A host of others echo similar sentiments.
"Life is like an ice cream cone. You have to lick it one day at a time," Charles M. Schulz, the creator of Charlie Brown, Snoopy, Lucy and the rest of the Peanuts cartoon gang once said.
U.S. President Abraham Lincoln once referred to the slogan this way: "The best thing about the future is that it comes one day at a time."
Even Pope John XXIII, the top man in the Vatican from 1958-1963, believed in the same principles contained in the slogan. He released a Top 10 list of tips for living a better life day by day, known as The Daily Decalogue of Pope John XXIII:
1. Only for today, I will seek to live the livelong day positively without wishing to solve the problems of my life all at once.
2. Only for today, I will take the greatest care of my appearance: I will dress modestly; I will not raise my voice; I will be courteous in my behavior; I will not criticize anyone; I will not claim to improve or to discipline anyone except myself.
3. Only for today, I will be happy in the certainty that I was created to be happy, not only in the other world but also in this one.
4. Only for today, I will adapt to circumstances, without requiring all circumstances to be adapted to my own wishes.
5. Only for today, I will devote 10 minutes of my time to some good reading, remembering that just as food is necessary to the life of the body, so good reading is necessary to the life of the soul.
6. Only for today, I will do one good deed and not tell anyone about it.
7. Only for today, I will do at least one thing I do not like doing; and if my feelings are hurt, I will make sure that no one notices.
8. Only for today, I will make a plan for myself: I may not follow it to the letter, but I will make it. And I will be on guard against two evils: hastiness and indecision.
9. Only for today, I will firmly believe, despite appearances, that the good Providence of God cares for me as no one else who exists in this world.
10. Only for today, I will have no fears. In particular, I will not be afraid to enjoy what is beautiful and to believe in goodness. Indeed, for 12 hours I can certainly do what might cause me consternation were I to believe I had to do it all my life.
The Importance of Staying In the Moment
In practical terms, those with the disease and those without it seem to understand that the slogan One Day at a Time is all about calming one's self down long enough to do the next right thing. It's about staying in the moment so that you don't give yourself time to be overwhelmed by the future.
Michael B.*, an Edgewood counsellor with 30 years in Al-Anon and another 28 in A.A., has been counselling people with addiction for 26 years. "One Day at a Time really just breaks it down. I can get overwhelmed when I think about the future. Crazy making. I want to control it. Run it. Panic about it. My anxiety goes up through the roof. But when I just stay in one day at a time, I can manage that."
He also recommends taking it deeper, if necessary.
"Sometimes I break it down even more to just this hour. Or the next five minutes. So, it helps break things down to manageable segments, a manageable load."
"Life gets real. We try to solve the problems of the future. So, that's when we start learning to take responsibility just for today. To stay in the moment." – Sergio O.
One day at a Time is a philosophy and counsel that can be applied by people with any kind of addiction, their family members, as well as people without an addiction. The overwhelmed, anxious moments all humans face can be eased with getting grounded, and this slogan provides that relief.
"Is it common for addicts to feel overwhelmed? Oh yeah. Incredibly. It crosses all forms of how addiction acts out. Addicts and alcoholics, myself included, we are so used to having to manage and control and figure out and second guess.
'So, being able to just breathe and figure out what's the next right thing, instead of two weeks from now, what's the healthy thing that I can do right now? It makes all the difference in the world."
EHN Canada Can Help You
If you would like to learn more about the addiction and mental health treatment programs provided by EHN Canada, enroll yourself in one of our programs, or refer someone else, please call us at one of the numbers below. Our phone lines are open 24/7—so you can call us anytime.
1-800-387-6198 for Bellwood Health Services in Toronto, ON

1-587-350-6818 for EHN Sandstone, in Calgary, AB

1-800-683-0111 for Edgewood Treatment Centre in Nanaimo, BC

1-888-488-2611 for Clinique Nouveau Depart in Montreal, QC

1-866-860-8302 for virtual outpatient support, available wherever you are
---
*Name has been changed
The Importance of Hope in Addiction Recovery
By George Ratnanather. Updated January 6, 2021.
Recovering from an addiction is a complex process. The road is never smooth. In fact, you will probably encounter obstacles, hardships and heartaches. But it's a journey that everyone hoping to recover from addiction must make. It is the only way to move from a life of destruction to life of health, wellness and joy.
While there are many paths to recovery, there is one element that is constant–and that's hope. But why is hope so important in recovery?
The Importance of Hope in Recovery
Hope is more than mere wishful thinking; it is the bedrock upon which you build your recovery. Without hope, or a desire to recover, there would be no motivation to get better. With no motivation, there would be very little meaningful action. Finally, with proper action comes improvement through a series of steps leading to a plan for recovery, and working the plan for years to come. I cannot stress harder the significance of hope in recovery.

What is 'hope'?
Each of us defines hope differently. But in essence, hope is the expectation that things in the future will be better; knowing that the sun will shine again.
Relating to addiction recovery, hope becomes a foundation and the energy that drives us to find a way to get better and heal. It keeps us strong when we encounter challenges. And hope gives us a sense of joy and peace, knowing that a better tomorrow exists.
Finding Hope
When preoccupied in an addictive substance or behaviour, it not always easy to see a life beyond the addiction; beyond the chaos, pain and suffering. But hope can be found. There is no right or wrong way to find hope. Sometimes it comes easy, and sometimes we need to work to find hope.
Below are a few ways that have helped our clients find hope even during times of deep despair.
Listen to Stories of Hope
Hearing stories of hope, success and triumphs of others can help us find hope. These stories not only inspire us, but also shed light on strategies of finding and sustaining hope even during the darkest times. We try to share as many stories of hope on our blog, but there are so many sources to discover online: on blogs, social media (like Instagram, Facebook, Pinterest), podcasts, etc. Finding someone you know or who speaks about their experience often can be really helpful to follow or bookmark for more regular inspiration!
Think of the Future
Look into the future and identify who and what is important to you. It could be a loved one, such as a child, spouse or parent. It can also be an event or something you always wanted to do. Looking into the future helps cultivate a purpose and direction in life (i.e. hope).
Positive Affirmations
Though a simple process, positive affirmations do work. The repetition of positive affirmations leads to belief, and belief is at the heart of hope. Affirmations such as 'I am strong, I can overcome my challenges, I am a new person, I feel new hope and I can recover' rebuild a sense of self-worth and your belief that you are capable of achieving your goals. Not only do affirmations build belief, but also a confidence and a drive for change and action.
Leaning on a Higher Power
Many find hope by reaching for a higher power. This could be through spirituality, religion or philosophy. Reaching to a higher power is actually Step 2 in the 12-Step Process: "Came to believe that a power greater than ourselves could restore us to sanity". Simplified, this reads as, 'There is help for my problem and I believe I can address it'.
Accept Your Current Situation
For some, it may be hard to accept that they are currently in a bad place. But the courage of acceptance is the first step in desiring a better future (i.e hope). Acceptance helps us realize that our current situation is not where we want to be, and helps us develop a vision of where we want to be. Without acceptance, we cannot take control of our destiny to reach a better tomorrow.
Have Realistic and Meaningful Plan
It is action that makes hopes come true. By the mere fact of developing a plan for a better future, you will build hope. The more your plan has firm action steps and dates, the more successfully you will come to realize that your vision is truly attainable. If you're working on a self-guided plan, try finding tools online like SMART goal setting or some tips to develop a successful recovery plan.
The journey and recovery from addiction is never an easy one. No one can last long and keep fighting for recovery without hope. Hope is a central ingredient in our recovery. Finding hope and meaning, together with a solid plan, helps us move forward on our journey of recovery.
"Everything that is done in the world is done by hope" – Martin Luther
EHN Canada Can Help You
If you would like to learn more about the addiction and mental health treatment programs provided by EHN Canada, enroll yourself in one of our programs, or refer someone else, please call us at one of the numbers below. Our phone lines are open 24/7—so you can call us anytime.
1-800-387-6198 for Bellwood Health Services in Toronto, ON

1-587-350-6818 for EHN Sandstone, in Calgary, AB

1-800-683-0111 for Edgewood Treatment Centre in Nanaimo, BC

1-888-488-2611 for Clinique Nouveau Depart in Montreal, QC

References:
https://www.livestrong.org/we-can-help/preparing-yourself/hope/
https://shakeoffthegrind.com/personal-success/10-tips-to-find-meaning-and-hope-during-times-of-despair

SEVENTEEN YEARS LATER, FORMER PATIENTS CONTINUE TO PROVIDE WARMTH TO THE NEXT GENERATION AT EDGEWOOD TREATMENT CENTER
By Jeff Vircoe
The letter arrived this week, just like it does each year.
Enclosed in a box, surrounded by love in the form of a collection of warm toques, it is addressed to the 80 or so inpatients who will be spending Christmas 2017 inside the walls of Edgewood addiction treatment centres.
In the letter, co-penned by Greg J. and Cynthia W., two alumni who, 17 years ago, spent their own winters on Boxwood Road in Nanaimo, they share the importance of passing on what was so freely given to them — the spirit of giving.
"We started this tradition of sending these our first Christmas back in our respective worlds outside of Edgewood addiction treatment centre in 2001," the letter reads. "May these small gifts bring comfort to those who receive them at Edgewood and may they know each one is given from alumni who are still willing and very grateful for their sobriety."
Cynthia lives in New Westminster, B.C.. She and Greg are good friends, with hearts in the right place. Each year since the winter of 2000-2001, they have sent a care package to the inpatients as a way of saying we are here for you when you get out, and thanking the mental health and treatment addiction centre that started the fulfilling journey they are on.
"It's a way of sending respect, and also hope, to the new people coming through the doors of House of Miracles," says Cynthia, a retired CUPE director. "Our lives were changed for the better for being at Edgewood addiction treatment center, and being part of that community. It's a way of us saying to the person that receives it, 'Have hope. We did. We're doing it. You can do it too.'"
For his part, Greg, a retired heavy duty mechanic, collects the hats and ships them off to Edgewood treatment centre as a way of saying thanks for what he received over Christmas, 2000. He remembers the gift of toques, gloves, scarves and other little presents which meant so much to the man who was once so broken and lost.
Their friendship began in treatment. Cynthia recalls being "so very indignant" attending the detox treatment program at Edgewood addiction treatment center in January of 2001. Greg, who had been in treatment for a month already, was a calming influence as she paced restlessly in her first days at Edgewood.
"I couldn't sleep, and he'd meander in to [Bridges dining room]. We would read the Big Book and try and figure out what this means and what that means," she says with a laugh. "He was so encouraging. He had been there several weeks. He reassured me that my head would clear. He told me to remember detox treatment was not a race, not a course. He was so sincere."
The two friends would end up doing their aftercare sessions in Vancouver when they completed treatment, and their friendship just got richer. Though Cynthia was widowed and Greg recently divorced, it was one of those special platonic relationships that just blossomed.
"When I got sober, my whole word opened up and romance was just not in the cards," says Cynthia. "Friendship was. Giving back was. We had learned so much at Edgewood, and we both had such a strong commitment to staying sober. We both felt that we had been given a second chance at life. It was that commitment to sobriety that drew us together."
So, at Christmas time, they naturally think back to the launch of their friendship, their new lives as sober, recovered people.
'For years, we would gather the toques together, go over to the Army and Navy and pick them out. But, the last few years, he has been picking them up. I write the letter," she says with a smile.
They also began returning to Edgewood for January's Cake Night each year, taking the ferry over together, reminiscing.
"We get there and we stand outside and just watch," says Cynthia. "It's so funny, it has changed so much. But we always look at the walkers and laugh, 'There [are] the inmates.' And we look at the list of people who have passed. We look for the one or two staff we still know. Then we go in, get a coffee and do Cake Night."
The continuity of recovery, Edgewood style, remains strong for these two alumni. Greg, a Burnaby resident, still attends five or so meetings a week. He's a regular at the Burnaby Fellowship Centre, a meeting place where plenty of newcomers are trying to fit in.
"He's always there, holding out his hand," says his friend. "He just likes to talk to people, to encourage them, to listen to them. He's a very humble man."
As for Cynthia, she is looking forward to her annual trek for her medallion on Cake Night next month. Traditions matter to the two. Greg shows up to his home group with treats to mark his time each December, "unannounced, of course", and the two continue their tradition of sending their tangible message of hope in the form of toques to the newcomers at the House of Miracles.
Meanwhile Cynthia continues to talk the talk and walk the walk.
"I recommend they get into A.A. and get into the middle of it. Me, I make my bed most days and I still say, 'Thanks, Edgewood.' We have a deep, deep gratitude to that place for the life we have today."
EDGEWOOD ADDICTION TREATMENT ALUMNUS CARRIES A MESSAGE OF HOPE
By Jeff Vircoe
There is a saying in Addiction treatment that, sometimes, the voice of addiction is louder in the building than the voice of recovery.
In the cities of Nanaimo, B.C. and St. John, N.B., the voice of recovery is loud and clear twice a week. And it has a distinctly Edgewood sound to it.
Kevin M. is a presenter and content creator for People First Radio, a weekly community FM radio and online-podcasted program heard on Vancouver Island and off the Bay of Fundy.  In a decade on the airwaves, among his interviews he has spoken with a former Canadian Prime Minister, an impaired crack addict, a man who would go on to murder his own son, and a dad whose daughter was dying of anorexia. He is a big part of a profoundly impactful radio program and an organization whose mission is to promote recovery, social inclusion, safe housing and public education around issues dealing with mental health and addiction.
His connection to community coast-to-coast started while he was in extended care at Edgewood.
It may be cliché, but at 58, Kevin has come full circle. He arrived at Edgewood in October of 2007, a white collar, non-profit management and policy geek with educational credentials and a resume to die for. Yet, all that education — bachelor's degrees in this, master's in that — and all those plum postings in civil service and charitable health societies, meant nothing inside his shaking body, sketchy eyes and hurting soul.  By the time he got to Edgewood, he was just another broken down addict with no sense of who he was as a human, asking for help.
Through five months in inpatient treatment and extended care, for another year in after care, and in all the time since, he has done his work on himself. Through service work in the 12 Step community, through a yoga lifestyle that focuses on deep reflection and mindful living, and through his activism on the airwaves, he continues to work on himself while helping others, blossoming into an advocate for mental health issues at a level on which few get to participate.
And to think that, a decade ago, he arrived at the mental health and addiction treatment centres in Nanaimo a giant mess. "I was done. Writhing in the back seat," he says. "I thought I was in Kelowna, that's how mixed up I was."
Addiction Treatment was a gift from his parents, a couple who had never made alcohol consumption part of their lives. Deeply religious, from a small town in Alberta, booze just wasn't part of their upbringings. Along with his two younger sisters, they were as baffled about Kevin's choices as anyone.
Still, Kevin's descent into the dark world of alcohol and drugs was slow but steady. Like most prairie boys, he grew up in a hockey-mad town.
"It was where the Sutters played hockey," he says, clearly having been asked and stock answered the next questions in the past. "Yes I played hockey at the same time the Sutters did. I was no good. The Sutter in my group was really good. There were Sutters in every group, all the way."
Life in that part of the country was hockey-crazy.
The brawn and bravado of frozen pucks and outdoor rinks may not have been for Kevin, but he had something they did not. A sharp mind and willingness to pursue academics. By 16, he had left home for Augustana College, a small school with dorms in Camrose, Alberta. He would spend four years at Augustana. It was there he first encountered bush parties, but not often and nothing over the top. It changed when he turned 18, when someone "made a point of taking me out on my birthday and getting me absolutely plastered. I, of course, allowed it."
"I learned quickly that I was the kind of person that drank more than anyone else," he recalls.
Funny how some things in an alcoholic's life stand out when so many other things are fuzzy.
"It was a lounge. The Crystal Spring Lounge. I drank all these lounge drinks hepped up with multiple layers of [liquors]. Just horrible. They're all made just to make you sick to your stomach an hour later. I got sick. Then I passed out at the Boston Pizza in the men's washroom."
That would be a good time for a young man with a sharp mind and religious upbringing to not drink again. Of course, that's not how it goes.
At school, he developed a pattern of Thursday bar nights. The progression took off.
"Over a period of time, the Thursday Bar Night turned into also a Friday night. Then there were also sometimes parties on the weekend, and then sometimes Tuesdays seemed good. Then maybe Wednesday after the exam was over …"
There were drugs around, but Kevin hadn't felt any draw to them. Yet.
The non-drinker for religious purposes became a thing of the past. A new man was coming out. That concept took a huge twist when he was 19 and he got honest with his peers and family about his sexual orientation.
"I came out to my parents, the guys in the dorm, my closest friends," he said. "That was a tremendous challenge because, remember, I did that at a church-based college. In rural Alberta. In 1979."
Bam. Bam. Bam.
Yes, it was 1979, the height of the emerging gay rights movement. Two years before, activist Harvey Milk had been assassinated in San Francisco. Though Canada and other nations had, a decade earlier, decriminalized homosexuality on the legal books, in practice it was a whole different story. Gays and lesbians were still regularly fired from the work place, beaten in or released from the military, shunned by religions of all types. In short, a stigma as harsh as, or worse than, what addicts were dealing with.
Nonetheless, his parents took it in stride, he says.
"My father seemed not so bothered, but my mother was very troubled because of religion," he says.  "Over time, it kind of dissipated. They kind of accepted, but not really. But they certainly interacted with me."
Those who were more accepting included the club scene goers of Edmonton, where Kevin found himself in his early 20s. Working for the provincial government by day, a self-proclaimed weekend "club boy" by night. Things weren't yet out of control, but trouble was on the horizon.
"Drinking was the thing. It was just about always beer – unless I wanted to impress someone, wine in a restaurant or something. Or I'd come to a party with scotch but hate it and think, 'Why did I do this?' It looked good."
A dark turning point happened in Edmonton. He was taken advantage of one night, horribly, mercilessly. His food was drugged, and Kevin was brutally, sexually assaulted. The naïve country boy would suffer permanent scars mentally, spiritually, and physically.
"In the morning, I woke up in the basement. Naked on the concrete. With bruising. Very sore. Not knowing anything. In those days, it was not something … I'd never even heard of such a thing. I just thought, 'Oh my God, I must have been really plastered last night.'"
With the times, with the stigma, Kevin felt he could not report it to police.
"What would I do? Go into the University Hospital and say, 'Excuse me, I think I've been raped by a bunch of men.' 'Oh really? What were you doing? Where were you?' 'Oh, I was in a gay club.' 'Oh, really? And you're complaining about being raped?'"
His consumption of alcohol and drugs took off. For the next 25 years, he tried to bury his memories in bottles, vials and bars.
"The [details of the assault] got buried down and all the drug use started. That's when I started using marijuana, hashish, mushrooms, acid, on a regular basis. Every weekend. And drinking. It kind of exploded like that."
He developed a full-on anxiety disorder. Well-meaning doctors filled prescriptions, of anti- this, calming that. As his career took off in higher profile positions, media-savvy Kevin may have had them – an himself – fooled about what was going on behind the scenes.
"I had a doctor, he was an excellent doctor but he prescribed me valium and anti-anxiety things, just pretty much anything I wanted. I guess because I was traveling for work, I was on the news every once in a while … I seemed to have it all together. Plus, I was working on a second master's degree."
In a 10-year relationship with a highly successful professional with two children, who were over two weekends a month, the couple had plenty of time and money to travel and party all over Canada. Kevin continued to live the high life.
"Just the whole denial thing. I told myself that I could stop if I wanted to. I drink because I want to. I drink because I like it. I drink because it helps me relax."
And everything is held together with scotch tape. Just waiting for the wind to blow hard enough.
In his 40s, in a booming, oil-rich Calgary, another lover came into the picture: a powder.
"I'm introduced to it through younger people I'm working alongside, whose drug of choice isn't pot. It's cocaine. We could drink more and longer if we snorted cocaine."
Drinking and drugging, anxiety levels through the roof, his relationship ends. His career is in tatters. He suffers from agoraphobia so bad he can't leave the house.
"I wasn't working. I was living alone in my house. I was doing nothing but drinking and using cocaine. Financially, I was more or less okay and had access to money. And then I ran out. I had to sell the house."
With degrees in History and English, a master's in social work, and once well-known in many circles in non-governmental organization circles, having served long and short stints in the upper ranks of AIDS and cancer non-profit societies – the crash finally came.
A friend managed the sale of the house for Kevin, who was basically incapable of handling it. The bulk of the money gained from the house was turned over to Kevin's parents. The friend was trying to save his friend.
"I went along with it because I was completely out of it. I trusted him and nobody else. He had helped me sell the house. Find buyers. Keep everything quiet in the neighborhood."
This friend had a motive.
"He had seen a number of men, particularly in the gay community, who had achieved something in their lives. It doesn't matter how or on what level — men who had then lost everything because of drugs and alcohol. They use until the last dollar is gone."
Kevin was right on the verge.
"I spent the money they gave me on hotels. I was homeless in hotels. Then couch surfing. One day, I was wandering down Eighth Avenue with a street person who was stealing jackets out of stores so we could get money for dope."
It turns out the friend who helped sell the house had a friend whose family member had gone through Edgewood.
Kevin's parents were contacted. They made a plea to their son. They offered the financial means to make it happen. And Kevin agreed to come to Nanaimo for treatment.
Asked about the importance of Edgewood in fall and winter of 2007-2008, Kevin gets quiet. He remembers well the process of breaking through to his feelings.
"When I came into treatment, I was at a junior-high emotional mentality. That's how I experienced my first few weeks at Edgewood. I was scared of the older kids. I felt intimidated. Scared. I thought, 'What I am is … I don't know what I am."
And it all came pouring out.
"I sat in the morning group with Sergio one day. I did a reveal and finally let out what had happened, and almost acted out the emotions. It was very emotional."
His current doctor describes it as Post Traumatic Stress Disorder.
Edgewood's addiction treatment program dramatically altered his life. Saved his life.
"In a way, it was like being scoured out. You go inside. You do an inventory, but you kind of get a little bit of a cleaning. Cleaned up on the inside. You get things looked at. Decluttering what is inside. Not necessarily what you can see – because what you can see is just someone whose life is in shambles. Okay. But why is it? Let's go inside and find out."
And inside he went, with counselors, with peers. He spent the holidays of 2007 in treatment.
"That Christmas, I wept sitting in my chair. The guys around me asked, 'Are you okay?' I said, 'Yes, I'm fine.' Because of the memories of my Christmases as a child, my emotions were opened again. As I talked to my friend on the phone, he said, 'You sound like a human being again.'"
Kevin was offered and accepted extended care, another three months where he could gain traction in his new recovery. Go to plenty of 12 Step meetings, continue group therapy, do some volunteer work. He accepted. While seeking volunteer work, he found a gig helping a non-profit which needed board members. He was soon doing small contract fundraising and event proposals for the organization.
With nothing drawing him back to Calgary, Kevin decided to move to Nanaimo when he completed extended care in the spring of 2008. He got a sponsor, a man who told his story one night at Edgewood, and a man with whom he still meets regularly, 10 years later. He attended meetings, several meetings a week. He joined a home group, got heavily involved in service work. He did a year of weekly aftercare group sessions at Edgewood. He got deeper into his yoga connection and philosophy. And he pursued his volunteer gig which morphed into his present career.
That volunteer commitment lead to the formation of a radio program called People First Radio, funded by the Vancouver Island Mental Health Society. Kevin's background fit perfectly. Non-profits. Health matters. Policy and procedures. Social work background and education. Heck, he even had a decent radio voice.
He was both shocked at the turn of events and a big believer in how things come to pass when people do the next right thing. In their personal life. In their community.
"Everything has opened up a bit like a flower in a way. In the sense that the stem was A.A. and my recovery work within A.A.. Then it became my involvement in community again."
While he has reduced his attendance at meetings, he continues to touch base with his sponsor. He comes occasionally to Cake Night at his alma mater. He speaks when asked. He is deeply committed to personal growth and his spirituality through yoga, making regular visits to an ashram in the Kootenay Mountains of British Columbia. And, every week, his voice sounds across the radio waves, educating, comforting and encouraging listeners to a wide variety of paths of hope for those facing mental health issues.
He scans the media, pulls out stories and commentaries on matters in the mental health field, selects topics and guests with his team, and interviews them. He has developed several streams on social media and radio podcasts.
"Education and awareness is the goal. The core for us is mental illness, mental health, addiction and recovery, homelessness and social housing. That's the kernel. And around the kernel comes a whole bunch of things: Harm Reduction, 12 Steps, poverty, education, lack of education, and anything that affects those core pieces."
Ever since Edgewood addiction treatment centres, he has found himself in the right place at the right time for the first time in his life. It fits with a promise of the 12 Steps, that addicts will know a new freedom and a new happiness, and no matter how far down the scale they have gone they will see how their experience can benefit others.
"I feel that's a big part of it. Having walked a road and rubbing up against people that you know can't just be reduced to platitudes or stereotypes. There's a lot more going on there."
Breathing under water: living with health, wholeness, serenity and addiction
B Y  L E E  H A U S M A N N  M A , I C C A C
"Breathing Under Water"
I built my house by the sea.
Not on the sands, mind you;
not on the shifting sand.
And I built it of rock.
A strong house
By a strong sea.
And we got well acquainted, the sea and I.
Good neighbours.
Not that we spoke much.
We met in silences.
Respectful, keeping our distance,
but looking our thoughts across the fence of
sand.
Always, the fence of sand our barrier,
always, the sand between.
And then one day,
— and I still don't know how it happened —
The sea came.
Without warning.
Without welcome, even
Not sudden and swift, but a shifting across
the sand like wine,
less like the flow of water than the flow of blood.
Slow, but coming.
Slow, but flowing like an open wound.
And I thought of flight and I thought of
drowning and I thought of death.
And while I thought the sea crept higher, till
it reached my door.
And I knew then, there was neither flight, nor
death, nor drowning.
When the sea comes calling you stop being
neighbours
Well acquainted, friendly-at-a-distance,
neighbours
And you give your house for a coral castle,
And you learn to breathe underwater.
~ Unpublished poem by Sr. Carol Bieleck,
RSCJ
UNDERSTANDING
It's approximately 7:30 on a cold, clear February morning. I am standing at the floor-to-ceiling windows admiring the skyline of downtown Vancouver from our hotel room at Executive Suites. Our tentative plan is to take a side trip to Edgewood in Nanaimo and visit former clients. When travelling, I always bring my own instant coffee. I have gone from being an epicure of fine wines and hard drugs to a connoisseur of coffee. Our suite comes well equipped with an electric kettle for my morning indulgence. This suite also features a luxurious whirlpool tub which juts out into the walking space of our room. I pour the hot water into my favorite mug from home. As I am stirring, I walk towards the windows to admire the view and suddenly I am on the floor, coffee mug smashed on the marble edge of the tub, blood gushing from my hand. Nausea wellsup in my stomach as I realize what happened. I tripped over the whirlpool tub. I look at my left hand and two fingers are cut open. It doesn't look good.
My partner calls for a taxi to take us to St. Paul's Hospital. It's a challenge for me to get into the cab with a smashed up hand and white bath towel soaked in blood. The driver gives me a frown of disapproval, warning me not to get blood on his seats. As we drive up to the emergency doors of the hospital, my hand is throbbing and the nausea increases. The staff at St. Paul's is efficient and compassionate. After an agonising insertion of four needles to freeze my hand, I see the emergency doctor who quickly and competently sews up my fingers. No tendons were severed, but he suspects a nerve was sliced. This needs to be looked after when I return home.
Seven days later, I am prepped at SunnyBrooke Hospital for emergency hand surgery. I change into gowns, the standard one in front, one in the back. I am asked to lie on a hospital bed, answer a series of questions while an IV is inserted into my wrist. I ask, "What is this for?" The nurse says, "Just something to relax you." I hadn't expected this. The hand surgeon had said I didn't need anything. Then without warning, the dopamine hits my brain and I'm getting ecstatic in the anticipation of mood altering drugs. I can't believe it! I have been clean and sober for over twenty years, but when this information hits my brain I am feeling considerable anticipation and excitement. The anesthetist is standing over me in the operating room. I hear the shuffle of instruments, and then the drug hits! Ah, I'm feeling it, that first intense rush in my lower throat, then the captivation of my brain with intoxication, warmth and relaxation, like a mother's hug. But I'm an addict, and it's never enough. And I can't believe what I do next. I have the audacity to say to her, "Did you know that if one dose is good, two will be better?" Through the haze, I hear her say, "Uuumm? Ok."
"It all comes flooding back. How well
I know these rules. I teach this. I live
this. Active addiction, it's just one
step away, one drink away, one
drug away."
More. Never enough. No "Off" button. Never safely use again. Can't stop at one. Obsession of the mind. Allergy of the body. Powerless. It all comes flooding back. How well I know these rules. I teach this. I live this.  Active addiction, it's just one step away, one drink away, one drug away.
The surgery is over and the benzodiazepines wear off. I'm prescribed Tylenol 3s. My daughter picks me up and drops me at home. I take the Tylenol as prescribed the first time, but the second time I think, "Two are good but four are better." My addict is back, but not for long. I reach out to my partner, a good member of Al anon. He comes to take them away. A sigh of relief. The next day, I am at work and everything is back to normal, except my bandaged hand. Am I going to drink or use drugs again? No, I won't. How can I say that with such conviction and so conclusively? It's because I have learned to breathe under water.
Breathing under water is my ability to face a life crisis or have a brush with mood altering substances and not return to my addiction. When faced with difficult challenges and feeling like I am gasping for air, I have learned to accept the things I can't control and let things be. I can drop into a place within myself that allows me to keep breathing without becoming consumed by external circumstances. "The New Testament called it Salvation, Buddhism calls it Enlightenment and the 12 Steps call it Recovery." (Richard Rohr, "Breathing Under Water")
I am a woman, a mother, a partner,a therapist, an active AA member, and I am an addict. My addiction is my treasured gift.
When I hit bottom, a timely Grace saved my life and led me to the rooms of 12 Step recovery. This crisis has been an opportunity for great spiritual growth. Using the tools laid before me through the 12 Steps, I was able transform my thinking, my belief system and my interactions with this world. I opened up to a new way of seeing, a new level of clarity, and a higher level of consciousness. I had no success until I acknowledged that all my human strength and willpower weren't enough to fight this disease. I was going to drown. But instead, I surrendered. I was then taught to breathe under water through the "Work" of recovery. My journey began with rigorous honesty and humility. I had to admit I was at the end of my human capacity to stop my addiction and learn to surrender. In this surrender, I found a strength far greater than my own.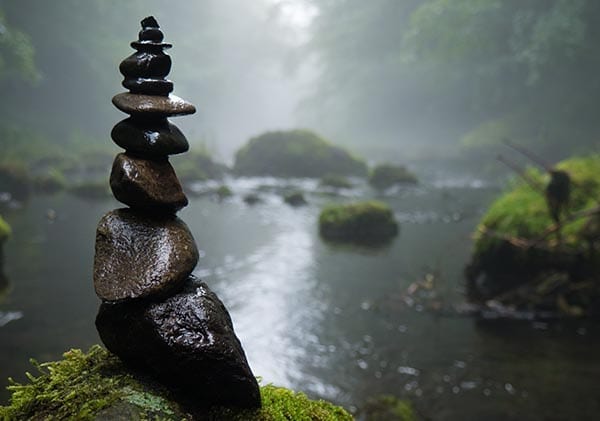 Hope replaced the hopelessness. The idea of faith was presented to me, but one that was expansive and inclusive. I then made a decision to turn my will and life over to the care of this power. Once I had built a foundation of faith, I was able to summon the courage to do a fearless, moral inventory. I needed to examine my life and my actions and take responsibility for harm I had done to myself and others. "The unexamined life is not worth living," stated Socrates. Working through the Steps helped me to identify unhealthy patterns of behaviour. In my case, pride, ego, self-righteous anger, gossip, people-pleasing, and judging and controlling were all qualities that needed to be addressed. It required humility to realize my limitations while acknowledging my strengths. The paradox of humility is that I am both great and small. Continued daily mindfulness and reflection helps address issues in the moment, stopping them from growing into resentments or tensions. Self searching has become a habit and helps me to achieve and maintain emotional sobriety. I am able to sustain this through a meditation practice and service to others.
"In my case, pride, ego, self-righteous
anger, gossip, people-pleasing, and
judging and controlling were all
qualities that needed to be addressed.
It required humility to realize my
limitations while acknowledging my
strengths. The paradox of humility is
that I am both great and small."
Breathing under water isn't always easy. Some days I wonder, "Am I going to drown?" No, I am not. I have built a foundation for living that I step into with ease. When the waves of life threaten to disrupt my serenity, my work in recovery has taught me to drop into my centre and draw from the internal resources of faith, strength and love. I am then able to breathe under water. Inspiration for this article is taken from Richard Rohr's book, Breathing Under Water, Spirituality and the Twelve Steps.
Lee Hausmann MA, ICCAC joined Bellwood Health Services in 2011 as a therapist focusing on individual and group therapy and has been involved in the field of addictions for over 20 years.
Lee holds a Master of Arts Degree in Addiction Counselling from the Hazelden Graduate School of Addiction Studies in
Minnesota. During her post-graduate specialization, she also completed her clinical training which included new patient
assessments, chemical dependency diagnosis, treatment planning, and aftercare recommendations. Lee is also a member of the Canadian Addiction Counsellors Certification Federation and holds an ICCAC certification.
In addition to her work at Bellwood, Lee maintains a private practice helping both men and women address their chemical dependency. She founded Women of Substance — an organization that supports women in recovery and their spiritual growth.
Recovery allows journalist to end nightmares and live dreams
By Jeremy Hainsworth
One sentiment I heard early on at Edgewood sticks in my head.
"Religious people fear hell; spiritual people have been there."
It resonated with me. I have come to realize that hell exists between my ears – if I don't live a spiritual life.
I bounced between extremes. On one hand, I was anxious about the future. On the other, I repeatedly tried to change the past, to fix mistakes, to change relationships gone wrong.
I was doing it all in my head and it was torture. So, to fix it, I increasingly numbed myself out.
Added to that was the sense – I remember it as far back as grade three – that I was somehow an outsider, that I did not belong. I was alone.
As for feelings and emotions, I didn't seem to have any. It was as if I'd not received the full package of emotions as everyone else. I was cold, close relationships scarce.
The using began innocently enough – a few beers and joints with friends at 17. By 18, I was at university doing what students do. The drinking increased, smoking pot an almost-daily thing. Despite the fact I was more included in activities, if I was not the centre of attention I felt unwanted, unneeded.
Intimate relationships eluded me despite a growing circle of good friends, one of whom became my closest friend and using buddy for 35 years.
At 20, I began working on a thesis, ironically about American Beat poet Allen Ginsberg. He was one of the Sixties proto-hippies, one of the psychedelic gurus. I told myself I could not be intellectually honest  writing the paper if I didn't try LSD. I loved it.
And, truth be told, I also enjoyed the elitism of the ivory tower, the "I'm better than" status I believed it bestowed on me.
The guy with whom I had fallen in love and I bought LSD on the steps of BC Supreme Court. That night, under Gustav Dore's print of the famous tilting-at-windmills Don Quixote, my beau told me I was the devil.
The relationship was an exercise in futility, two people beset by demons. Yet, I returned to it again and again for 17 years with the same results. Agonizing frustration followed by angry exchanges.
I would spend the next 23 years tilting at the windmills of my mind, fogged in a cloud of alcohol, pot, LSD, MDA, MDMA, cocaine, crack cocaine and, finally, heroin.
As a teen in the late Seventies, my musical interests turned as I was introduced to the rebellion of punk. The speed of the music, its anger captured me. I was an avid concert-goer once I hit Vancouver. With that came alcohol and drugs, more and more alcohol and drugs.
I could not see it, but life was becoming unmanageable.
Most of my friends were graduating and pondering law school or well-paying jobs. I had a thesis that was late.
I took a job as a dishwasher and found an apartment in Vancouver's West End. The restaurant staff was a ready-made party and I joined right in. The kitchen manager, a musician, introduced me to Vancouver's underground scene. I fit right in with these misfits, spending my nights in smoke-filled bars filled with mohawked punks, music pounding, drink and drugs flowing freely. But, I was arrogant.
Some of the folks from that restaurant remain close friends today. Some are in recovery. They still joke about my aloofness, my intellectualizing.
My close friend had quit university and gone to work in a trendy clothing store. The social scenes of our workplaces dovetailed perfectly.
I remained obsessed with my beau, although the fights continued. I did not have the sense to walk away. I was repeatedly emotionally abused, and I allowed it. I thought it was normal. I clung to a fantasy for dear life and drank and drugged away my pain.
Under threat from my professor, I finished my thesis and graduated from UBC with honors.
I took off to Europe for four months, thinking I could escape the failed relationship and substance abuse. When I returned, I moved into a house with my beau, my best friend and others. It didn't last.
I moved downtown with people from the restaurant. The party continued.
I applied to write the law school admissions test. I drank all the way through the prep course. I couldn't stop. My score was not good.
In 1989, I entered journalism school, immediately gravitating to the hard drinkers. We rejected the old student party spot and fell in with the hard-drinking regulars at Vancouver's press club. I thought this was normal.
Upon graduation, I took a job at a newspaper in Prince Rupert. I was shown my desk. As I cleaned it out, I found a bottle of vodka.
"This is perfect," I thought.
I was there two and a half years before I was promoted to run the daily paper in Dawson Creek. As I left Prince Rupert, one friend opined the bar owners would be distraught because their profits would fall with my departure.
In Dawson Creek, I showed up for work with hangovers at least twice a week. The publishers and I would head for the Legion Monday, Wednesday and Friday. Ironically, we called these drinking sessions meetings.
I was again promoted, this time to Vancouver, to become senior editor of the newspaper chain. I was presented with a framed front page of the newspaper. On the back, one staff member, who now has many years of sobriety, had written, "Strength, Courage, Wisdom." It took me another nine years to understand what had been passed to me with that inscription.
After 18 months in Vancouver, I was sent east to help keep the Calgary Herald running during a strike. For the scabs, the company ran open bar tabs.
I volunteered to be a court reporter, opening the gates that would put psychological scars on top of psychological scars. Day after day, I listened to tales of man's inhumanity against man. My belief was that I could somehow put the stories in a closed box in my brain and forget about them. I was wrong.
The situation began to go south, and as I worked with some of the worst and best co-workers I have ever endured, my using turned to crack cocaine. I first used it in a drunken blackout. I do not remember doing the crack. All I knew the next day was that I wanted more. And more. I spiraled downhill. I was fired.
Moving back to Vancouver, working part-time for Canada's national news service and part-time freelancing, my drug use went from once a week to daily. By the end, everything else was secondary to using.
I used in the bathrooms of my office building. On the floors above were federal drug prosecutors. I carried drugs and paraphernalia through FBI checkpoints. I thought the rules did not apply to me. I was special. I continued down my path of covering brutal crimes.
I was now working for an international news service. I covered the gruesomeness of the Robert Pickton serial killer case. I sat through testimony of the bombed Air India 747 — the plane falling apart, jet engines slicing into the passenger compartment, people still alive plunging miles to slam into the hard Atlantic Ocean.
Again, I thought I could put those details in that box in my head and forget them. I could not.
My head was filled with horror. I drank and used heavily to forget it. But it was all still there in the morning as I headed back to court for more.
As one Edgewood counselor said to me, "Addicts love chaos. You love chaos more than most addicts. Journalism is chaos. You chose the most chaotic form of it and then the most grim. Did you choose that or did your addict choose it?"
Mind blown. I was dumbfounded.
"What have I done?" I asked myself.
In July 2006, I met another addict and fell in love. He was wonderful, an artist with a love of abstracts, a passion for Van Gogh. That October, he vanished. Abandoned again, I thought.
Not so. He was in treatment and on restrictions.
At his first opportunity, he invited me for dinner. It was a trick. I went to my first Narcotics Anonymous meeting that night.
I read How It Works. I said the Serenity Prayer with my arm around his shoulder. And, for the first time, I said to other people, "Hi, I'm Jeremy. I'm an addict."
My partner went in and out of the program and rehabs. Each time out, it was "just one more."
On May 12, 2007, his "just one more" was the last one. He overdosed and died. It was the worst day of my life. A beautiful soul snuffed out. My heart shattered. A family devastated.
I went berserk. My using went through the roof. I drained my bank accounts. The people I used with became scarier. All I cared about was getting loaded.
Finally, my family said "enough."
I was removed from Vancouver as I waited to get into Edgewood.
My mum asked me, "If you haven't used drugs in two weeks, why do you need to go to treatment?"
In a moment of clarity, I responded, "The drugs aren't the problem. I'm the problem."
My journey into the unknown began.
I was terrified. I rebelled against Edgewood, tried to fix the program, bitched about unfair rules. Then came acceptance. I realized I could not do this on my own. I learned that surrender was needed.
I began to listen. I began to see and hear how the experience of others could benefit me, how my experience could benefit others.
I learned why "we" is the first word in Step One. What we can't do alone, we can do together. I learned how to ask for help. I learned to express my feelings instead of going straight to anger when I wasn't getting my way. And I learned a program of recovery I can practice every day. I still do not do it perfectly.
Life is not without its challenges. I have to live with people every day and it's not easy. They don't do what I want them to do. My best friend from UBC residence continued to use, refusing to get into recovery, despite his two closest friends being years clean and sober. He told me A.A. had stolen his friends. He died alone on April 2, 2016, surrounded by drugs.
It was left to me to tell our friends and arrange a memorial dinner. His family held no funeral. I did not use. I reached out for help.
Another close friend died of cancer in November 2016. I did not use. I reached out for help.
I sat on her bed in the hours before she died and held her hand. I made an amend. I thanked her for being a huge part of my life. I kissed her and told her I loved her.
So, what has all this given me?
I have regained the trust of my family and friends. Friends ask me to look after their most precious things – their children. That is trust. For the most part, I have peace and serenity in my head. There are no voices calling my name.
And, I live my dreams. I have crossed Asia on the Trans Siberian Railway from Beijing to St. Petersburg via Mongolia. I have been skydiving in New Zealand. I have fished for piranha in the Amazon. In Moscow, I made a point of going to see my first original Van Goghs on the anniversary of my partner's death. A photo was taken of me with one of the paintings. I sent it to his mother.
So there it is – my experience. What does it tell me?
It tells me that I lived to use and used to live. It tells me that one is too many and a thousand never enough. It tells me that recovery one day at a time is the truth. That gives me strength.
I accept that something in my head wants to kill me. To keep that at bay, I need to practice a program of recovery. That means telling the truth, if only to my sponsor so he can call bullshit when I need it most. It means doing the steps on a regular basis and going to meetings. I see others doing it and see it working in their lives. That gives me hope.
Yes, the monster still sits in my head waiting. If I ask for help and do the work, that monster is going to wait a long, long time. And, I'm OK with that.
Staying Sober On Halloween – How to deal with triggers.
Staying Sober On Halloween – How to deal with triggers.
As Halloween approaches, it would be a good thing to keep recovery in mind. For some it will not be a first holiday sober, but for those who are still new to this, it can be hard to go through one without drinking or using substances.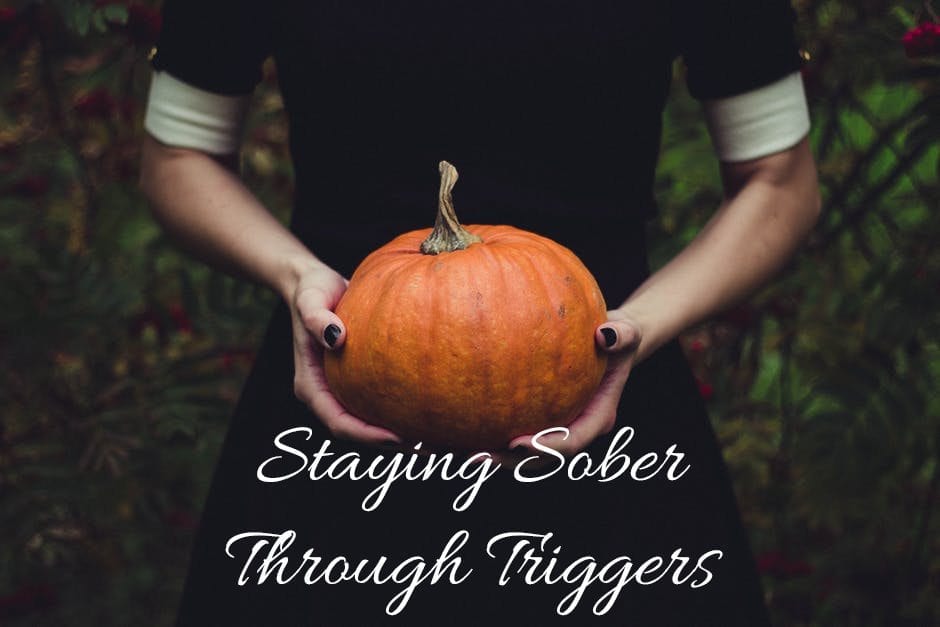 What are triggers?
Triggers are defined as anything that could make an addict use, make bad decisions and make the process of recovery more difficult. Often it is the people you hang with, the situations you'll put yourself through and of course the setting. Halloween is a fun holiday where people tend to get intoxicated, being around such triggers might not be a good choice for a person in early recovery.
Drug use memories and relapse research have shown that a number of things can help a person to seek the use of drugs and alcohol long after they've stopped using. Known factors like stress and triggers (setting, music that reminds the user a time where he/she was intoxicated, friends who use) are all very capable of doing this, even after months of sobriety and quite possibly after years.
Simple solutions to a complicated problem
Here's a few simple ways to help maintain the integrity of your recovery and staying sober on Halloween:
Set a reasonable time to get home, often late nights come with substance abuse.
Don't depend on anyone else to go home. When you're good to go, no one is stopping you.
Set goals for the next day that would require you to be in good shape. Knowing that you'll have to be well rested and keeping it in mind should help you.
Go to a party with people that are sober as well. Attending an event with friends who will drink all night will only make things worst for you.
Then again, all of these options are strictly in the case that you'll want to head out. There's plenty of other things you can do that won't involve being around said triggers. You can stay home and give out candy to those cute kids running around. It also goes without saying that you could attend a support group meeting. There's obviously a lot of people in the same situation who would love to avoid triggers and be in supportful company.
The important thing is to keep your head on the prize. Recovery is the most important step to a better self, relapsing will only delay it and make the process even more difficult. Stay strong and remember that being sober is the best feeling.
If you, a friend or a family member has issues that needs to be resolved or talked about, do not hesitate to contact us via our various channels available. We are just a quick phone call, email, instant message away.

https://twitter.com/EdgewoodHealth
1-800-683-0111
FIVE YEARS ABSTINENT, EHN ALUMNUS HAS A BLOSSOMING TELEVISION CAREER
By Jeff Vircoe
On screen, the face of a man speaking with great passion appears. The camera lens gradually comes into focus, sharpening the view on someone who had experienced great pain as a child, now expressing how he had chosen to work his way through the emotional scars in the hopes of becoming a better person.
The interviewer related. Much more than the audience would know.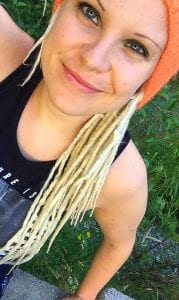 As a videographer for Shaw Television in Nanaimo, B.C., journalist Fiona S. was covering a story about people who know firsthand what it means to overcome adversity.
The story featured a local theatre production about men learning to live lives of integrity and respect. With funds raised from the play destined for a program which helps men overcome lives of abuse, given and received, Fiona was merely doing her job, carrying a compelling message to the audience about a newsworthy event in their community. She showed up to cover the story, only to discover two of the actors had a distinct connection with her. Like herself, they had completed treatment at Edgewood Treatment Centre. In that, they are like family. They are alumni.
"People in recovery are everywhere, here in Nanaimo," she says with a wide smile. "We did a studio taping last week and one of the musical guests was in recovery, too. I didn't realize it, but we had so many mutual friends on Facebook. He told me he had heard me speaking at a meeting. They are just everywhere. There are so many people in recovery all over the place here."
Carrying the message of hope and recovery has plenty of layers to it. The 12th Step of the program Alcoholics Anonymous reads, "Having had a spiritual awakening as the result of these steps, we tried to carry this message to alcoholics and to practice these principles in all our affairs."
The actors on the stage know the code well. They have been sober long enough to understand that, sometimes, an audience member will hear their stories and may be inspired to make similar changes.
And the journalist who promotes the story knows it, too.
As a woman with just over five years abstinent under her belt, Fiona is a 12 Stepper. One whose spirit is wide awake. And one who is quick to see how her experience as a recovered alcoholic can benefit others.
"I like to leave any situation that I enter a little bit better than it was when I got there. That's kind of my philosophy. But I'm still really learning a lot about who I am. I'm able to do that through recovery," she says, adding humbly, "I don't have anything really figured out yet."
At 30 years old, Fiona does have enough figured out to acknowledge how she has come such a long way from where she once was. Though she sometimes seems to downplay the ferociousness of her addiction, the truth is she knows how important recovery has been, leading her to a life worth living.
It wasn't always that way.
Born and raised in Toronto, Fiona wasn't exactly a low-bottom drunk. The only child of parents who worked in the health field, nothing about her upbringing signals a future of alcohol and drugs. Like many adolescents, she discovered alcohol at 15, but it didn't launch a tsunami of carnage.
"I hear a lot of people say that, [for] all alcoholics or all addicts, it's that first time you drink you black out and it's like that right from the first time. But, for me, it wasn't like that right from the first time. For me, it took quite a few years. I was just drinking occasionally on the weekends and things like that. I definitely looked like a normal drinker and wasn't blacking out. And then it just slowly, slowly progressed."
If she got a pass for the first five years of her consumption, the illness kicked it up a notch by the time she left her teens behind. While studying French at Western University in London, Ontario, the consequences of her drinking and her choices in and out of school were making things unmanageable. She was invited to depart the university.
"Around that time, I got kicked out of university. My marks weren't very good. I wasn't really focusing on school. I had a lot of other personal issues. I was in a really bad relationship and that really took over for me. My drinking was escalating. I moved back to Toronto with my parents for a little while. And that's when it became pretty obvious that I was drinking a lot more than I would consider to be normal."
When alcohol hasn't become an obvious problem yet, it can still seem to be a close friend you're not willing to abandon just because of a few off-the-chart incidents.
"I've always struggled with social anxiety. I still do, even though it has gotten a lot better in recovery. But it's still there. So, alcohol took away that social anxiety for me. I thought that it made me a lot more interesting. Made me a lot more interested in other people."
The symptoms of addiction are many. While many seem to think Main and Hastings are the prototypical ground zero of addiction, the truth is most addicts don't live on Vancouver's East Side. Or Toronto's Jarvis stroll. Most addicts have jobs. Families. Homes. They suffer the consequences of their horrid merry-go-round amongst us. Silently.
After a year away from the rigors of university life, Fiona decided to reapply herself, this time chasing a dream she'd had since she was very young, to be a videographer. She enrolled at Toronto Film School.
"I finally went into school for something I really, really wanted to do. University wasn't the right path for me, for my own goals. I really wanted to be a videographer, and university isn't necessarily the quickest way to get there. So, I got into this great, hands-on program. It was really, really cool."
The change was cloaked in honorable intentions, of course. However, as any addict will tell you, addiction has its priorities. Feed the black dog. Vodka, forays into cocaine. But, the booze was first and foremost.
The consequences of her drinking mounted.
"Sometimes, I had to miss school because of my drinking, if I was recovering from a really bad night. One time, I had fallen and I don't remember any of it, but I had woken up and my ankle was completely swollen and I couldn't walk. My dad had to take me to the hospital, and I missed school because of that. I was in a complete black out. There were a few things like that. Bringing alcohol to school. Stuff like that."
Fiona wasn't ready to admit she had a problem. She strategized, rationalized, justified herself away from the inevitable bottom as long as she could.
"I would spend time with different friend groups when they were drinking. Pass it all along like that."
By 2010, at age 23, she finally was no longer able to deny the effects.
She and a close friend decided to go on a backpacking expedition through Europe.
"That was one point when I noticed things getting a lot worse. We went away for four months. I drank every single day that we were gone. There wasn't a day when I didn't drink."
The volume of her addiction turned louder.
"I remember my friend had a few days where she didn't want to drink, and I just thought it was totally bizarre. I was going into blackouts and also into rages. Raging, getting really verbally abusive towards my friend. Which was very bizarre. It's not like I felt like I had any built-up anger towards her. Yet, when I would go into these blackouts, I would yell at her and tell her that she was selfish, that I hated her, all kinds of things that weren't even coming from a place [in myself] that I understood."
"I would wake up in the morning and not remember what had happened, and she would be quite upset with me on many of these mornings. I would be totally dumbfounded and [ask], 'Well, what's wrong?' She'd say, 'What, you don't remember? You screamed at me last night in the middle of the street. You told me you hated me.'"
Returning from Europe brought no respite. Her illness had progressed.
"As soon as I came back, I had to go visit a whole bunch of people who wanted to see me and hear about how the trip was. I had so much social anxiety about seeing all these people that I remember drinking a 26er of vodka even before we went. There was going to be drinking at all these events anyway, so it's not like I wasn't going to have any access to alcohol all night."
Her partner at the time was not impressed.
"She just looked horrified with me. Soon after, she ended up breaking up with me, told me to leave our home. I don't know if it was entirely because of the drinking, but I'm sure that was a main, front-and-centre reason."
Fiona moved in with her grandmother, and was not the granddaughter she wished she could be.
"I've been able to overcome a lot of regrets through being in recovery. But one thing I feel such guilt about is [that] I wasn't really there for her. I don't think I was nice to her all the time, and she really could have used a roommate looking out for her the way she looked out for me when I was a baby …"
They say it gets darkest before the dawn, and Fiona says this was the darkest time.
"I just couldn't get much of anything done. Drinking was just everything. I knew there was someone living inside of me who had talents, who had so much more potential, but I just couldn't find her. It was just really, really frustrating. I couldn't do anything without drinking anymore."
A 21-day outpatient treatment program at another centre was unsuccessful. While the other patients stayed on site, Fiona went home. And drank. And then went back the next day, and the days after, feeling guilty. Hopeless.
"Every night I would go home and say, 'Okay I'm not going to drink tonight because I'm doing this program. Maybe I can drink when the program is done, because maybe I will have reset myself back to a normal drinker. But at least for these three weeks I should be able to not drink, at least out of respect for the other people.' And I couldn't do it. I couldn't do it. It was so hard."
As behind-the-scenes close friends were planning an intervention to try to alert Fiona to the seriousness of her predicament, the bottom arrived.
"I was blacking out every day and had started drinking alone, mostly because I was so embarrassed by what I would do or say around other people," she recalls. "I would drink first thing in the morning to stop shaking and throwing up, and often resort to drinking mouthwash if I had no alcohol. If I stopped drinking, I would shake until I drank again. I had convinced myself that I was medicating my anxiety disorder, and didn't realize until later that the alcohol withdrawal was causing most of my distress."
She finally reached out and got honest with her mother, who started the ball rolling in a direction that would make a difference.
"My mom got me a referral service in Toronto. They gave me a whole bunch of different places that [were] possibilities. I thought, 'Okay, Nanaimo.' I'd never heard of that. It's far away. I don't know where the liquor stores are there, for sure. There was a centre in Toronto, but I just felt like, in Toronto, I know where all the liquor stores are and I have memories [of] drinking everywhere."
So, in November, 2011, Fiona arrived at Edgewood Treatment Centre.
"Jim Edwards was my inpatient counselor. I love Jim so much. He has such a special way about him," she says, fondly, before laughing. "I didn't like him when I first met him, but I don't think I would have really liked anyone then."
In extended care, she was under the tutelage of Terry Ketteringham.
"I just respect and love both of them so much. They made such a big impact on me."
Though it was five years ago, Fiona still recalls with clarity the role Edgewood played in getting her priorities straight.
"Edgewood was really, really important. There are so many things I had to do there that I really didn't understand at the time. Now, I look back and I'm grateful for those things. The community there was just huge. Meeting other people that had been in the same situation, and realizing that I'm not a horrible person. That there is actually something wrong in my makeup that I have to find out how to live with. That was huge."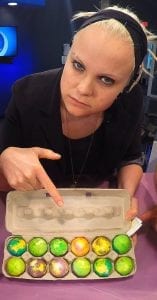 Like most people who arrive in inpatient treatment, getting used to the structure and sheer number of people, places and rules was challenging.
"Even the first day, I remember being thrown in and having to figure out what to do and assimilate with everyone. Just to actually have to go and ask people for help. That was a big thing. I was like, 'Why aren't they explaining everything to me, the schedule? Why doesn't someone sit me down and give me an orientation?' But that was actually really good, because that's how I got to meet people and ask for help. Asking for help was really, really hard – but you have to do it all the time in Edgewood."
"It's just about getting used to doing something that is uncomfortable. Doing things in a new way. Doing things in a way that weren't my ideas. That's what you had to do. Just let yourself be uncomfortable for a little while."
Like many who come through Edgewood, going straight home after treatment was not a good idea. Fiona knew she wasn't strong enough. She was right. Even after two months as inpatient and three more in extended care, she would relapse several times over the four-month period after completing. Today, she blames euphoric recall, and focusing on a person rather than recovery, as her Achilles heel.
But, she remained close to her friends in recovery, and she kept coming back to meetings in spite of her slips. Her support group would make the difference.
"There was something in me that was still interested in getting sober. So, I just kept on going to meetings because I was so used to doing that. Eventually I just started watching my friends who had gone through Edgewood, [saw] their lives getting better. They were getting to know themselves from within. Living their lives with integrity. Getting jobs. And I was looking at myself … I mean, it got pretty bad. I woke up in the psych ward with all my limbs strapped down. One time, I crashed my car into the fence of the sober house [where] I was living. Got kicked out. Another time, I got my car impounded and got my license suspended."
Finally, the bottom arrived again, but this time with a dull roar.
"The last time I drank, nothing particularly significant happened. I just felt that I was exhausted. I felt like I was done. Although drinking was so familiar for me, it just didn't fit in with my life anymore. It just didn't fit in with the kind of person I wanted to be. I really felt that it didn't fit in."
She went to her home group and got honest. Changed her sobriety date. Life rebooted.
"A friend came over from the program, an Edgewood alumnus, too, and dumped out all my alcohol. I went to sleep and woke up. I went to a meeting and said I was coming back. I was welcomed with open arms. I got a phone list. Everyone wrote funny little notes on the phone list, and I just felt so much love in that meeting. Though I had really been fighting, I just felt like this is what I really need. To be here."
Fiona recognized that she is one of those in recovery for whom the obsession to drink has not necessarily been exorcised. It is a daily battle for some.
"I have this monkey on my back that tells me that, maybe down the road, it could happen. That I could drink safely. I would do anything to make it go away," she says with a shrug.
But she redoubled her efforts in the 12 Steps and got heavily into service work, inside the fellowship to which she is most attached and with community volunteer efforts.
Most importantly, spiritually speaking, she has found something that works.
"I found people who had had the same struggles that I had, and had come out the other end. So, I found a new sponsor. My sponsor before that was wonderful, too, but she hadn't had that particular struggle that was getting to me. I once heard someone with fifteen years of sobriety say at a meeting, 'When I got sober, I was young and just felt like my whole life was over.' That was how I was feeling, and she had relapsed a few times in early sobriety, too. So, I got to know her, and she really helped me through that first year. Then, I got a different sponsor to help me with my spirituality because I felt like that hadn't really evolved much and I wanted it to. She is like the most spiritual person that I know. She has the type of spirituality that I want. So, I asked her to be my sponsor and did a set of steps with her. I feel like my spirituality has really taken off since, and that has been a huge thing."
Career-wise, Fiona has the job she has always wanted. After several years of volunteering, shooting videos for websites and musicians for free or for little reimbursement, she applied for and got the job at Shaw. It's an incredible gig, she says.
"I get to work with the community a lot. I get to tell different stories of what's going on in the community. I get to do so many things there. I get to direct studio productions. I get to shoot. I get to edit. I get to tell stories. I get to interview people."
"It's kind of funny. Sometimes I have these moments where I have to pinch myself. Am I really getting paid for this? I love my job."
In her personal life, she is engaged to her partner, Kara, and coming up on four years as a couple.
"It's my partner's first healthy relationship, too, so we both have these moments where we are just blown away by how we communicate with each other. We can have a little tiff and we just deal with it before it becomes an issue. We are so open with each other. She's on a real spiritual path as well, and that has been huge in our relationship. We both want to keep improving. She goes to meditation and she loves self-help stuff. She's had trouble speaking her truth in the past, so she's really working on that. She does lots of things to try and be her most authentic self and grow into that person."
"For both of us, we've been able to really find ourselves individually in these last few years, and then come together as a couple. It's been so awesome. She's so kind. The kindest person I've ever met. It makes me want to be a kinder person. She never holds anything against me. I've never been in a relationship where the person doesn't hold things against me. You know, you get into a fight and it's not only this fight, it's all the other fights come back up. She never brings things up like that. We both bring out the best in each other."
Five years into her recovery now, Fiona has a lot of good in her life. Her priorities are right. Recovery. Family. Work.
"Back in 2011, my mother flew with me from Toronto to Nanaimo to make sure that I arrived at Edgewood safely. When the plane landed, I remember her saying, 'You never know, you might end up moving here.' I thought she was totally nuts. Now, not only have I moved here and bought a house, my parents made the decision in the spring of 2016 to make the move from Toronto to Nanaimo as well! It's great having them nearby and I'm grateful for the opportunity to rebuild our relationship."
The girl who was once helpless in Toronto has become a responsible, helpful member of the community in a mid-sized city on the West Coast.
Besides working at Shaw, she's helping a National Geographic photographer get her photos up online. She's continuing to help small businesses with videos and photos for social media. This month, she interviewed Edgewood alumni carrying the message of integrity. Last month, she told the inspirational story of a 93-year-old skydiver. She's a budding rapper, a fixture in the LGBT recovery community. She still does a couple of meetings a week, and has friends in many walks of life all over the Island.
"Nanaimo is such a great place to get sober. It is such an easy place to create those new habits. There's so much nature. Walking and hiking and farmers markets, so many places to explore around here. To relearn how to have fun. There are lots of opportunities to do that. I walk around Westwood Lake all the time," she says.
"I always thought, 'Whatever am I going to do without drinking? How will I ever find anything I can even do anymore?' My only problem today is I don't have enough time to do everything that I want to do. There is so much to do that I honestly wish I could clone myself, some days. There is so much to do and not enough time."
Seventh Annual Recovery Run brings hundreds together to raise hope, help others
Thousands are already part of the Edgewood Treatment Centre family. But one seven-year-old member is doing plenty to make sure that family keeps growing.
The seventh annual Run For Recovery, a twilight tradition along the comfortable mulch shores of Nanaimo, British Columbia's Westwood Lake, is set for another instalment next month.
On Friday, June 23, alumni, staff, their family members and members of the Nanaimo and Central Vancouver Island community at large will come together to raise funds to combat addiction and raise awareness that recovery is possible and available.
And if you are connected to the Edgewood Health Network, or if recovery advocacy is your thing, then if you're on Vancouver Island in June, come on down!
This year's Run For Recovery features all the perks that have helped raise over $100,000 in the first six years of the event. First, there's the food – what would a warm evening out on the lake be without scrumptious food? Throughout the event, Edgewood's own Bridges Dining Kitchen crew will be under the big tent on-site, flipping burgers and hot dogs. A high-end Silent Auction features all sorts of items and events: BC Lions football game getaways, fishing charters, Harbour Air flights, items, gift baskets and certificates from local businesses, and more. While fun bidding battles get going over the big packages, there are plenty of little skirmishes on the dining, golfing, arts and other categories of gift items too – all for a great cause, and all in great fun.
While music sets the mood, the family atmosphere always includes a competitive side of the event. Though many people choose a leisurely walk with their children and/or pets, some have a lot of fun trying to beat their run time from years gone past. Others just try to beat their buddies. Either way, there will be prizes awarded for fastest times in Men, Women, Youth, Family and Team categories. And for the zanier, outside of the box crowd, prizes will be awarded for Costumes.
A Bouncy Castle donated by an alumnus keeps the little ones giggling, while face-painted youngsters grin and wander about. All in all, it's a full-on Edgewood family fun event.
The sobering message behind the event, however, is not forgotten in the fun, given the brutality of the current opioid crisis across the province and in the Central Vancouver Island. Last year, 912 died in illicit drug-related overdoses, 153 of them on Vancouver Island. In the first two months of 2017, another 219 more are gone, 39 from the Island. This March alone there were 120 suspected drug overdose deaths in B.C. – up 51.9 percent from the previous March, according to the BC Coroners Service, most between the ages of 19 and 50. The Times-Colonist Newspaper reported last month that although more than 7,000 Naloxone kits have been distributed on the Island, in the past 13 months there have been over 1,676 overdose-related emergency room visits.
In years past, the funds raised from Edgewood's Fun Run have been targeted to the Edgewood Foundation, educating people about addiction, and clearing the way for free treatment at Edgewood for several fortunate applicants. But this year, given the critical situation with opioids, Edgewood has teamed up with the mid-Island chapter of the Canadian Mental Health Association and their efforts to combat the crisis.
With its vision of mentally healthy people in a healthy society, the CMHA will celebrate its 100th anniversary in 2018, as a nation-wide leader and champion for mental health.  The CMHA's mid-Island branch provides mental health promotion and mental illness recovery-focused programs and services for people of all ages and their families. Services include housing and homeless outreach, employment support, a social centre in Nanaimo and a frozen meals program in Courtenay.
"Given the seriousness of the opioid crisis, it just seemed like the right fit to team up with, and donate the funds raised at the run, to CMHA," said Colleen Ward, director of the Edgewood Health Network's western operations.
With this family fun event set, a great cause to get behind, and a location like no other in the central Island, the benefits of taking part in the Edgewood Fun Run can't be beat.
The whole event costs a grand total of $30 per person, with a check-in time of 6 p.m. for the 7 p.m. race start. Please consider helping out by registering early, and if you have a smashing gift idea for the Silent Auction, please donate it by calling Bonnie at Edgewood at 1-800-683-0111 or 250-751-0111. Call the same numbers to register or go to www.events.runningroom.com for more information.
Digesting the religiosity of some of the language of recovery
By Jeff Vircoe
"There are only two things you need to know about the spiritual side of the program. There is a God and you're not it."
To anyone who has been sober in A.A. a long time, as in 20 or more years, they will likely have heard this admonishment in smoke-filled rooms.
It's a slogan that brings smiles to the faces of many old-school members. It is also about as polarizing a statement as you can find in the program. It is the line in the sand for those who struggle with "the God thing"; it's saying on the surface that, in this outfit, we believe in a supreme deity. And, since it is supreme, it does not need your assistance. You need it. That scares the bejesus out of some who have God issues.
But really, should it?
First off, there is no record in any literature of A.A. or any other 12 Step program where "There is a God and you're not it" is conference-approved. It just isn't. So, when someone makes such a statement, they are not speaking for A.A., N.A. or any A at all. They are merely voicing an opinion. No different than if someone were to say, "There is no God, nor am I it," or "There is a God, and I'm pretty sure Morgan Freeman is it." It's an opinion. Though some folks in recovery believe there are too many opinions, the truth is people are allowed, and even encouraged, to express theirs – especially in a meeting setting.
"There is a God, and you're not it" may be just an opinion, but it is one with sentimental and historically contextual background.
It is important to remember that Bill Wilson and Dr. Bob Smith did not sober up in A.A., they found abstinence in an organization called The Oxford Group, an evangelical Christian fellowship founded by an American Lutheran minister named Dr. Frank Buchman. Originally called A First Century Christian Fellowship, at its peak in the late 1930s The Oxford Group had roughly 50,000 followers in the United States.
Buchman, who believed that the root of all humanity's problems was fear and selfishness, was not shy about the solution to these problems.
"The world is anxiously waiting to see what Jesus Christ can do in, by, for, and through one man wholly given to him – God led," he told prospects. "You can be that man."
Amongst other things, Buchman and his followers believed that sin was the block between God and a person, and selfishness and self-centeredness were primary problems to be dealt with. The theory was if you surrendered your ego to God, sin would leave.
Through a process of conversion, which included confession, conviction, confidence, and continuance, members aimed towards practicing absolute honesty, unselfishness, love and purity – considered to be the moral principles espoused by Jesus Christ.
There is no doubt that the Oxford Group, which accepted Bill Wilson into its midst in New York City and Dr. Bob Smith in Akron, Ohio, believed there was a God and His name was Jesus.
A.A. co-founder, Bill Wilson, always gave credit to The Oxford Group for being the foundation from which A.A. would stem.
"The early A.A. got its ideas of self-examination, acknowledgement of character defects, restitution for harm done, and working with others straight from the Oxford Group," Wilson wrote in the book Alcoholics Anonymous Comes of Age, first published in 1957.
Dr. Bob's expressed attitude about Bible study, prayers, and use of devotional Christian literature, as well as his unrelenting advice for new A.A. members to join a church, are legendary. In his mind, there was no doubt about God. To have someone say, "There is a God and you're not it" wouldn't have rankled him, or many in Akron Oxford Group circles, one bit. Things were different in New York, where Bill was struggling with the religiosity of the program.
Up until the moment of his so-called "hot flash" (what he called his vital spiritual experience) in the detox ward at Towns Hospital in December 1934, "I still gagged badly on the notion of a Power greater than myself," Wilson wrote in on page 63 of Alcoholics Anonymous Comes of Age. But after his experience in which he says "the room lit up with a great white light. I was caught up into an ecstasy which there are no words to describe," things changed. He believed he had experienced God and knew he would never drink again. He set out from there to apply the Oxford Group principles as best he could.
Of course, long serving members of the Oxford Group, like Henrietta Seiberling, who introduced Bill to Bob, weren't necessarily sold on Bill's brand of recovery. She agreed Wilson was a catalyst for the movement, especially being the promoter that he was, but she believed more along the lines of faith first and foremost.
Henrietta's son, John F. Seiberling (1918-2008), was an eight-term Akron member of the U.S. Congress who released, in 1973, transcripts of a talk he and his mother had shortly after Wilson's death in January 1971 about the early days of A.A. and the Oxford Group. It contained an interaction she once had with the two co-founders, in which she said to them, "We are not out to please the alcoholics. They have been pleasing themselves all these years. We are out to please God. And if you don't talk about what God does, and your faith, and your guidance, then you might as well be the Rotary Club or something like that. Because God is your only source of power," she wrote.
Again, in her mind, there certainly was a God and the alcoholics were not it.
"Not-God – A History of Alcoholics Anonymous", published in 1979, is the title of what may be the most comprehensive, non-AA conference approved book ever written about the fellowship, by the late historian Ernest Kurtz. The Harvard educated Ph.D had this to say about the importance of the concept.
"The fundamental and first message of Alcoholics Anonymous to its members is that they are not infinite, not absolute, not God," he wrote. "Every alcoholic had first been, according to this insight, claiming God-like powers, especially that of control. But the alcoholic at least, the message insists, is not in control, even of himself; and the first step towards recovery from alcoholism must be admission and acceptance of this fact that is so blatantly  obvious to others but so tenaciously denied by the obsessive-compulsive drinker."
The forefathers of the fellowship certainly understood who was in charge. Remember the early members of A.A. were surrounded by strong, religious Christians. The alcoholics who arrived at the Oxford Group meetings looking for help were getting a strong dose of the Judeo-Christian God talk, like it or not.
"The last A.A. dinner that I went to, over 3,000 people were there," Henrietta Seiberling wrote. "And it was the first meeting that I went to which I was disappointed in. There were two witnesses there, a man and a woman, and you would have thought they were giving you a description of a psychiatrist's work on them. Their progress was always on the level of psychology. And I spoke to Bill (Wilson) afterwards and I said that there was no spirituality there or talk of what God had done in their lives. They were giving views, not news of what God had done. And Bill said, 'I know, but (the speakers) think there were so many people that need this and they don't want to send them away. So there again has come up this same old bugaboo – without the realization that they have lost their source of power."
Seiberling said, "It is my great hope that they will never be afraid to acknowledge God and what he has done for them."
If you do not believe in God, this slogan may make you cringe. Perhaps that is why it is one of the slogans rarely heard in the rooms anymore. The idea of a God, and certainly a Christian, heaven-and-hell, keeping-score kind of God, is passé.
But it wasn't passé at all for the first wave of sober alcoholics who came to develop the fellowship.
Clarence Snyder, who, when he died in 1984, had the longest A.A. sobriety in the world at the time, sobered up under the guidance of Dr. Bob in Akron in 1938. Snyder would go on to found the first group, not under the auspices of the Oxford Group, but instead using a portion of the title of the newly published Big Book of Alcoholics Anonymous as the group's name in Cleveland in May 1939. He was completely sold on the principles of the Big Book as expressed in the first 164 pages, according to longtime A.A. historian, Dick B.
"At the very outset of his recovery efforts, Clarence accepted: (1) A.A.'s original insistence on a belief in Almighty God, the Creator, (2) the necessity for coming to Him through His Son Jesus Christ, and (3) the Bible as the main source of all for religious truth. He also understood and espoused Akron's emphasis on the Book of James (the healing book, as he called it), the Sermon on the Mount (which, as stated by Dr. Bob and Bill W., contained the underlying philosophy of A.A.), and 1 Corinthians 13, – which epitomized A.A.'s emphasis on love). Nonetheless, Clarence was quick to recognize and absorb the life-changing ideas of the Oxford Group and its four absolute standards – honesty, purity, unselfishness, and love."
However, not everyone was into the God thing, even in the early days.
When writing the Big Book, Bill Wilson asked the first 100 or so members of A.A. in Akron, New York and Cleveland to review the manuscript, which would become the final nail in the coffin of the relationship between the Oxford Group and its "alcoholic squadron." One member in particular was prominent in convincing the author to make changes to tone down the old-time religious talk. Jim Burwell (1898-1974), whose story appears in the Big Book as "The Vicious Cycle", is credited as being the one who convinced Wilson and Smith and the others who were sober in the winter of 1938 to change some of the wording in the Big Book, especially as it pertained to God. Burwell's self-proclaimed "militant agnosticism" facilitated the use of the phrases "Higher Power" and "God as we understand him" in the Big Book instead of anything specifically pertaining to one religion or another.
Clarence Snyder, whose own story appears in the Big Book as The Home Brewmeister, told his biographer this about Burwell:
"Jimmy remained steadfast throughout his life and 'preached' his particular [non-God] brand of A.A. wherever he went."
The God question is not one that will leave A.A. anytime soon. Some members have no problem with the obvious Christian bias of the literature. Others are frustrated with it, especially given the A.A. Preamble, which supposedly assures members that, "A.A. is not allied with any sect, denomination, politics, organization or institution", including Christianity.
History shows us that those divisions between the God-centered crowd and the Easy Does It bunch are anything but new. One old-timer used to say this at a Calgary A.A. meeting: "Some people call it luck. And God doesn't mind."
One thing is for sure. "There is a God, and you're not it" is one slogan that doesn't work for everyone. Thankfully, it doesn't have to.
Live & Let Live: A battle-tested slogan in the fight for recovery
By Jeff Vircoe
As Canadians pause this week to remember the battle of Vimy Ridge and its impact on a wide-eyed, impressionable nation 100 years ago, it may surprise some in recovery, from their own battles with the bottle, to learn that one of the most sage bits of advice offered to them has a close connection to the war "over there."
One of the most enduring slogans of Alcoholics Anonymous is Live and Let Live. Found in the organization's basic text book, the title from which the name of the fellowship originated, Live and Let Live is one of the big three slogans, sandwiched between First Things First and Easy Does It in the chapter The Family Afterward in all four editions of the Big Book.
Its meaning is not vigorously debated. Most would agree that Live and Let Live fits along the lines of "mind your own business", "let sleeping dogs lie", or my personal favourite, "What people think of me is none of my business."
"We try not to indulge in cynicism over the state of the nations, nor do we carry the world's troubles on our shoulders," wrote A.A. co-founder and Big Book author, Bill Wilson, in the chapter in which Live and Let Live appears.
Practical. Sage. Innocuous advice, perhaps.
In early April 2017, as we solemnly watch rickety black and white images of young men racing up steep trench walls and out into Vimy's no man's land pockmarked with millions of shell craters, the juxtaposition of the peaceful concepts behind Live and Let Live and any military connection may seem polar opposites, yet the battlefields are precisely where the term originated.
In a series of unofficial, but widespread, ceasefires on the Western Front around Christmas 1914, French, German and British soldiers laid down their weapons, crossed the trenches and created a sense of fellowship with one another. There were reports of joint burial ceremonies and exchanges of food and souvenirs. Harmless soccer games broke out. These spontaneous mini-truces broke up the horror and monotony of steady shelling and sniping, attacks and counter attacks. The truces meant, literally, that the soldiers would stay alive – Live, and would allow the other side to stay alive, as well – Let Live.
The New York Times and Britain's Daily Mirror and Daily Sketch newspapers published reports of the examples of good faith exhibited by those warriors, but as senior commanders on both sides learned of the fraternization on the front lines, orders were given to knock it off.  Some units defied the no fraternization order over the next year, especially around seasonal holidays like Easter and Thanksgiving, but by 1916, with gas attacks and casualties continuing to climb into the hundreds of thousands, the war bogged down, resentments hardened and Live and Let Live was put on hold as far as the battlefields went.
In his book, Trench Warfare 1914-1918: The Live and Let Live System, British author Tony Ashworth went through diaries, letters and veterans' testimonies and came to the conclusion that the term and concept of Live and Let Live was widely known by that generation.
These days, when you think about sayings like, "Pick your battles" or "I'm not willing to die on this hill", you can see the potential military correlation. Not necessarily so with "Live and Let Live."
It may be important to remember that, in 1939, the Big Book was introduced to a world only 20 years removed from the supposed War to End All Wars, or The Great War,  as World War One was known by that generation. Much of the lexicon of the day still held a military connection. In fact, many in the 12 Step movement were veterans of WW1.
Bill Wilson was part of the Vermont National Guard, having had his first drink after being commissioned as an artillery officer.
"I found the elixir of life," he wrote in Pass It On. "Even that first evening I got thoroughly drunk, and within the next time or two I passed out completely. But as everyone drank hard, not too much was made of that."
Neuro-Psychiatrist Dr. William Silkworth, the physician in charge of Towns Hospital in New York City where Wilson detoxed, served in the U.S. Army from 1917-1919. Rowland Hazard, who brought Ebby Thatcher to the Oxford Group before Ebby introduced Wilson to that organization from which A.A. evolved, had been a Captain in the U.S. Army Chemical Warfare Corps. And Jim B., an agnostic A.A. pioneer who is credited with establishing the Third Tradition, the only requirement for membership is a desire to stop drinking, and the terms, "God As We Understand Him" and "Power Greater Than Ourselves" rather than religious terminology, was a first class private in the U.S. Army in the First World War. His story, The Vicious Cycle, was published in the 2nd, 3rd, and 4th editions of the Big Book.
With all these veterans having input into the Big Book as Wilson cobbled it together through most of 1938, it is no small wonder that Live and Let Live, a military term urging alcoholics to put their own psychological weapons of mass destruction down, came to pass.
Photo: An artist's impression from The Illustrated London News of  January 9, 1915: "British and German Soldiers Arm-in-Arm Exchanging Headgear: A Christmas Truce between Opposing Trenches"
Live & Let Live: It makes good therapeutic, scientific sense
By Jeff Vircoe
When, as children, we are told not to put our hand on the hot stove, it's kind of a no-brainer. Yeah, I think I can figure that out, mom.
And when we come to the rooms of recovery, beat up, lost, and feeling like old little kids in an adult world, the term Live and Live can have a similar connotation.
Intuitively it makes sense… but how the heck does one do that?
Live and Let Live is one of the big three slogans of Alcoholics Anonymous, in that it is one of the trio of helpful suggestions written at the bottom of page 135 in the 12 Step movement's basic text, the Big Book, alongside First Things First and Easy Does It. Sage advice for anyone, not just for people with addiction—Live and Let Live has plenty of therapeutic value. In the treatment world, where people suffering from addiction are clamoring for a way out of their pain, the slogan speaks to modalities employed by counselors.
"For me, therapeutically, Live and Let Live is being in the moment. Being right now," says Ryan Tompkins, 50, an addictions counselor at Edgewood Treatment Centre in Nanaimo, B.C. "If I'm working with patients who are living in the past, or they're living in the future, that's all they're focused on. They can't live in the now. So they can't process what they need to do now, to just live and let live and move on."
For the past three and a half years, the retired naval chief petty officer has been helping Edgewood patients learn to deal with their clear and present danger—addiction.
"Addicts get so caught up in the past or the future.  Addiction lives in the past or the future. If we help the patients live in the now, in this moment, addiction can't live here, with their people, with their peers, with what's happening to them in that moment, whether they're breathing – or not breathing half the time," he says with a smile.
Tompkins says a lot of the work he does with patients is utilizing various grounding techniques.
"Breathing in the moment. Living. Right in this moment. Focus on, 'How am I living in this moment? What's happening in me? What's happening to me right now?' These [are] reflective questions that I get patients to ask themselves.  How do we help you be in the room with us right now and not be caught in the past? So, the breathing, the grounding, we do a lot of schematic stuff, 'What's happening in your body right now?', so they can begin to recognize this is what I'm feeling like in this moment right now, process it, and then they get to move on to the next minute. Versus living in their past and holding onto a resentment, or moving towards the future and how they're going to figure everything out. So, that mindfulness piece of being in this moment right now. The here and now."
Psychologists and scientists seem to agree with the philosophy of Live and Let Live. The practices of Mindfulness – defined as the psychology of bringing a person's attention to external and internal experiences happening in the present moment, embody the concepts proposed in the slogan. It's not just a good idea. The scientists have proven it works.
Pointing to a series of neuroimaging studies exploring the neural mechanisms underlying mindfulness meditation practices, scientists are finding that "experienced meditators exhibit a different gray matter morphometry in multiple brain regions when compared with non-meditating individuals," according to six different studies done between 2005-2010.
In other words, "We can train our brains to automatically reconnect to what matters, break free from the limiting stories in our minds, incline our minds toward the good in life and even learn how to relate to our difficult feelings differently to realize an emotional freedom from the confines of our habitual thoughts and reactions," says Dr. Elisha Goldstein, a Los Angeles-based psychologist, in a Huffington Post blog in 2013.
Though the contemporary version of Live and Let Live may have originated on the battlefields of World War One, when opposing armies were recorded standing down and interacting in a non-violent way at Christmas and other important holidays, the truth is, since ancient times, getting grounded, choosing acceptance and seeking coherence with the world – right now – has always made sense.  Early Eastern religions like Hinduism and Buddhism used meditation as far back as 4,000 years ago. The practice remains a critical component of their beliefs. In today's fast paced world, the versatility of mindfulness practices means virtually anyone can find a form of the practice to fit their schedule, and the benefits are undeniable, whether you have an addiction or not.
"That therapeutic bond that happens in the here and now? Addiction can't live there. Addiction can live in the past or the future," says Tomkins.
Indeed, with many individuals with addictions refer to themselves as control freaks. Acceptance, a radical departure for most people struggling with addiction, is a big part of finding the peace to calm down a busy brain.
Marsha M. Linehan, an American psychologist credited with creating dialectical behavior therapy, once put it this way:
"Radical acceptance rests on letting go of the illusion of control and a willingness to notice and accept things as they are right now, without judging."
She's also quoted saying acceptance is the only way out of hell, a place with which too many people with addiction can identify.
Live and Let Live as a concept doesn't appear in A.A. literature in the Big Book only. One of the books patients study at Edgewood is called Living Sober, an 88 page book detailing some of the methods A.A. members have used to not drink. This handy resource dedicates an entire chapter to the slogan, two and a half pages of wise advice to ponder.
"To begin to put the concept of Live and Let Live into practice, we must face this fact: There are people in A.A., and everywhere else, who sometimes say things we disagree with, or do things we don't like. Learning how to live with differences is essential to our comfort. It is exactly in those cases that we have found it extremely helpful to say to ourselves, "Oh, well, 'Live and Let Live.'"
"In fact, in A.A. much emphasis is placed on learning how to tolerate other people's behavior. However offensive or distasteful it may seem to us, it is certainly not worth drinking about. Our own recovery is too important. Alcoholism can and does kill, we recall."
In other words, how important is this resentment we are building up rather than accepting them for who they are.
Nicole Makin is a clinical counselor at the Edgewood Health Network's clinic in Victoria, B.C. With over a decade of helping people who suffer from addictions and other mental health issues find peace, she says Live and Let Live is an important bit of advice to get our heads around.
"It's complicated. I think of addiction as isolation and the opposite of that is connection. So when we are living in an interconnected way, we have to have a balance of allowing others to make their choices, and also having boundaries around what we are willing to experience," she says.
"For me, Live and Let Live would come into play if I was struggling with someone else's behavior. It's a reminder that I have a responsibility to set healthy boundaries for myself and allow others to have their own choices," she says.
In closing, whether you have an addiction or not, Live and Let Live is a bite-sized jingle packing a powerful psychological and scientifically-backed punch. As one anonymous writer put it in the book Stress Less: The Essential Guide to Reducing Stress With Meditation and Mindfulness, it's just something we need to think about.
"When we are stressed, it effectively makes us less intelligent. This is due to the reduction in prefrontal activity, which in turn is designed to make us more focused and alert. Essentially, the prefrontal cortex is the part of the brain responsible for forward planning, creative thinking and other 'high-order' brain activity.
"When you are being chased by a lion, though, it is really not the time to be thinking about the meaning of life!  So, shutting down this part of the brain and placing your focus on feedback from your senses makes much more sense."