Early Recovery: Three Things That Can Help Sustain Sobriety

Life during your first year of sobriety can sometimes be overwhelming.  Unfortunately, there is no guidebook or one specific path for everyone to follow during this time. Recovery is unique to each person.  However, every person seeking recovery needs to start by taking an inventory of their lives and beginning to make healthy changes and decisions.  This is a common thread woven into every successful recovery and a necessary step in achieving and maintaining sobriety.
We would like to share three tips to help you begin and sustain your recovery.
Support and Communication
In early recovery, it is very important to surround yourself with a strong support system, and maintain a schedule of daily contact with one or more people.  It can be easy to let this critical connection slip from your routine as you begin to feel better and perhaps a bit too comfortable in your new life of recovery.  Never forget that connection and support are foundations of a solid recovery.
Develop a Personal Plan
"Sometimes a choice that is right for you may be uncomfortable or even unacceptable for others."
Choose your friends wisely, and avoid people and places that may trigger addictive behaviours.  Be aware of the possible risks associated with events such as weddings, work functions, family dinners, or going out with "old" friends.  Always have an exit plan and do not hesitate to use it if you are feeling uncomfortable in a particular situation.  Ask for help from your support network to come up with a plan that will help you stay safe.  And remember that everyone is different.  A situation that another person can handle may be triggering for you.  Set your own path of recovery.
Manage Expectations
Sometimes, people new in recovery tend to see things through rose-colour glasses. Being caught up in feelings of hope and seeing the possibilities of your life free from addiction, you might believe all is well with friends and family.  You might imagine that loved ones will simply forgive and forget your past behaviours. Unfortunately, sometimes that is easier said than done.  Family and friends may have faced years of difficulties related to your behaviours, and need to heal as well.  By acknowledging that relationships may not immediately return to normal, you can avoid unnecessary resentment and pressure.   It is important to recognize that recovery is a process, for both yourself and your loved ones.
Helping You Stay Clean
If you've been through treatment, you know how vital it is to stay connected. Do not isolate yourself. Feel free to give us a call on our toll free number, 1-800-387-6198, or email us. You can also drop by any of our inpatient and outpatient offices to speak to someone who understands what you are going through.
References:
Headquarters, I. (1992). Courage to change: One day at a time in Al-Anon II. ([Large print ed.). New York: Al-Anon Family Group Headquarters.
A Day in the Life of Bellwood – Part Two
 Après Lunch to Lights Out
Hopefully, you have had an opportunity to read part one of our blog, A Day in the Life of Bellwood.  Rise and Shine to the Noon Day Break will have led you through a typical morning at Bellwood Health Services, concluding at the lunch hour.  As previously mentioned, lunch, and all other meals and snacks are as important as every other component of Bellwood's holistic treatment model.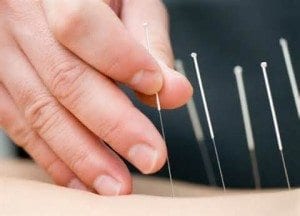 After lunch, activities shift from the intense cognitive focus of the morning's lectures and groups to sessions that are more practical, individual, and physically-focused.  Between 1:00-2:00, your time will be less structured.  Depending on your program and timeline, you might have an acupuncture session or individual appointments with your therapist or recovery counsellor at this time.  Or, you might just have a free hour to rest, enjoy a walk around the grounds, or work on some of your session assignments.
Once your lunch and rest period are over, your afternoon's activities between 2:00-4:15 will be shaped by the program in which you are participating.  This is the time when your sessions will focus on the issues and recovery tools specific to the substance or behaviour with which you are struggling.  Whether your primary treatment area relates to substance abuse, problem gambling, sex addiction, eating disorders, or addiction with PTSD, you will be involved in specialized groups and sessions with other clients dealing with these similar issues.  Some examples of these sessions include therapy groups, educational lectures and films, expressive artwork, money management and budgeting sessions, and collage session.  There are many different things happening during this time period, but your weekly schedule will always clearly show you where you need to be at all times.
Individual appointments with your therapist, recovery counsellor, or physician may be scheduled during this or other times throughout the day.  The appointments are arranged based on individual needs; the number of sessions you receive during your treatment program will vary based on your progress.
An important program that takes place during the afternoon is our three-week Relapse Prevention Treatment Program.  If the program you are participating in is longer than 4 ½ weeks, you will automatically receive this important small group component.  You will learn to recognize triggers, risk factors, and early warning signs of slipping back into your former habits and behaviours.  Bellwood counsellors will help you identify specific aspects of your lifestyle, circumstances, and outlook that may need to be changed, removed or added in order for you to build a strong foundation for your recovery.  Even if you did not initially choose a program length that included the relapse prevention component, you always have an option to request a three week extension so you can take advantage of this program.
All of our programming is designed with a clinical focus. We want each part of your day to be a healing and learning experience within a larger part of a therapeutic community.