From Child Abuse to Freedom from Addiction: a Story of Healing and Recovery
This is the story of Tina, her journey through abuse, sex addiction and how she was able to find herself through healing and recovery.
Each time Tina's bedroom door opened, she cringed, hoping this time would be different. In the year that her cousin, five years her senior, lived with her family, she'd grown to expect a late night visit, when he would creep into her bedroom, close the door, and expose her to things she wasn't even yet allowed to watch on the TV screen.
The activity consumed her: at 10 years old, Tina learned the meaning of someone's sexual advances. In later years, when she would read articles and attend meetings and counselling sessions, she recoiled over her memories, because it seemed so unlike what had been shared with her – she remembered seeking the touches, anticipating the kisses, encouraging the orgasms. She felt repulsive at the end of every "session," as she learned to call them, and yet did nothing to stop the activity – or the assault, as adults would end up calling it in her future.
Once her cousin moved out, the abuse stopped. No one in her household ever knew, and she would never share. Her father, a military man, was away more often than he was home, and her mother spent so much time at the office trying to make ends meet that she spent much of her time alone with the family dog. She so missed her parents' presence, and much to her confusion, missed her cousin and their nightly rendezvous.
In the years that followed, Tina grew to be an awkward teenager, with long thin arms and stick straight hair that clung to her round, cherubic face. No boy ever looked her way, and this lack of attention frustrated her to no end. It catapulted her into a lifelong project: she was determined to become beautiful, so no one would ever look away from her again.
The sudden power that accompanied her newfound image – blouses that hugged her slender frame and emphasized her small waist and long legs, flowing bombshell hair that smelled of jasmine and vanilla – was intoxicating. There was hardly a man who could resist her warm, enchanting laugh and her captivating methods of flirtation. Tina felt as though she'd won; the attention and devotion she sought as a child was suddenly in her grasp.
She met – and dated – boy after boy, man after man. Some of them she allowed into her bed – although never truly into her heart – while others she kept at bay, physically and emotionally.
It wasn't then that Tina's addiction to love and sex began. No, it began 10 years before, when she was barely menstruating and should never have known the details of a man's body up close. After Andrew, though, was when her descent into darkness began.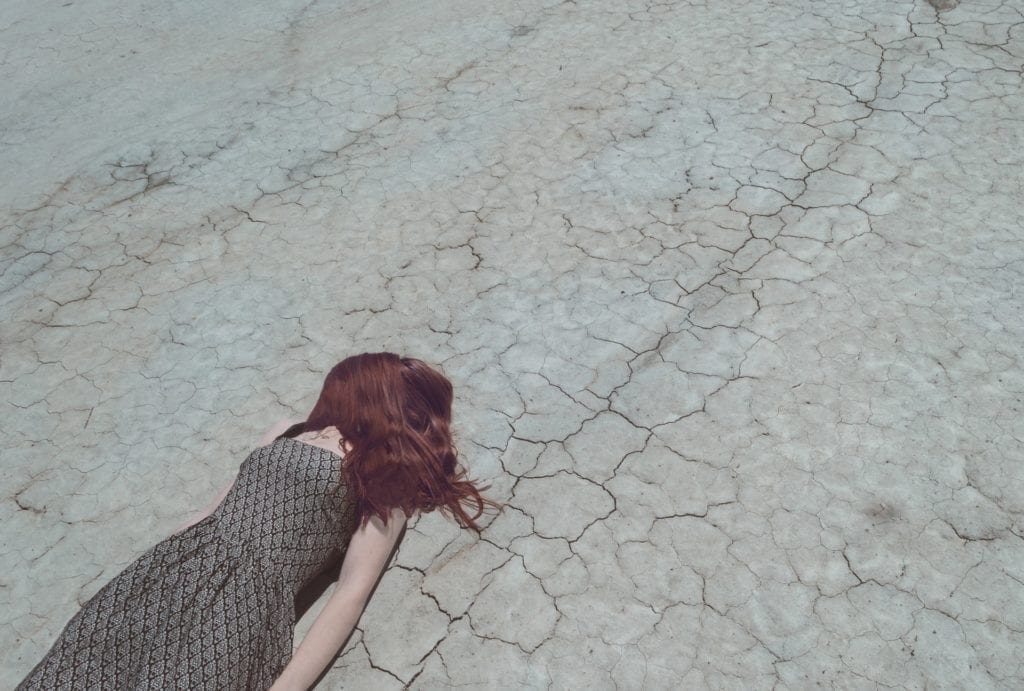 Tina married the first man who asked for her hand. He was blue collar, respectful, and impressionable. Without knowledge of Tina's violent past, he only knew of and loved the person Tina presented herself to be: smart, virginal, sweet and loyal. Unbeknownst to her husband, however, Tina carried with her a most humiliating secret.
She met men everywhere: online, in bars, at work. As a sales representative at a global tech firm, Tina had access to hundreds of eligible and ineligible men, married and single. She would bat her eyes and dangle promises, and one by one, each man succumbed to Tina's seductive gaze. She found no relief from each affair, only growing more and more needy, becoming less and less in control of her body, her life and her reputation.
By the time Tina turned 30, she had lost count of the number of men she had slept with. She'd learned to put her life in silos: during the day she would adopt multiple personalities, taking on the role of married wife one moment, adoring mom another, single seductress when needed. She learned quickly how to juggle each life, until the one day it was not only no longer feasible, but bearable.
Tina scoured the internet for solutions, unable to admit to her family and friends of her problem, and ashamed of the stigma surrounding her illness. She attended 12 step programs, read books, attended church. Nothing seemed to fill the hole in Tina's heart; nothing was getting her closer to healing.
Broken, with several episodes of relapse, Tina serendipitously discovered an outpatient program for sexual addiction. Through this guided program, she found the first steps of healing, beginning with the hardest part – admission. She'd denied over and over again that she had a problem at all, which is what prevented her from seeking and finding recovery. But led by the program, she found her voice – and knew wholeheartedly that her core issues of trauma were to blame for her triggers and compulsions.
Within several weeks, Tina could finally breathe. There was no magic pill, no spell, no empty phrases recited again and again that guaranteed her recovery – but there was hope, and there was control. In the joy of recovery, there was life again.
When Sex Is No Longer Fun
By Jeremy Hainsworth
Sex.
It's a word that can light up part of some peoples' brains the same way mentioning cocaine or heroin might.
Indeed, a compulsive sexual behavior can be just as alluring for the addict trying to numb feelings as any other form off using – be that alcohol, chemical, shopping, gambling or any other form.
"Knowing you are a sex addict doesn't mean you are bad or perverted or hopeless. It means you may have a disease, an obsession from which many have healed," Dr. Patrick Carnes, a pioneer in the field, once said.
While the form of using may be different from other addictive behaviors, the symptoms are essentially the same.
"It's a compulsive behavior expressed in sexual activity although activity can be considered obsession, fantasy of course, other things people might do that may not be a behavior you can see outwardly," said Nelson Sacristan, an Edgewood Healthcare Network (EHN) counselor and clinical manager of EHN Vancouver.
"At its root would be trauma, an inability to have intimacy, expressing emotions, sexual behavior," Sacristan said. "The root of it is similar to chemical addiction."
More recently, he said, people coming into treatment may have grown up with the Internet and haven't socially matured or learned how to court or date and acquire a partner.
And now, readily available online pornography may fill that void.
"They're not truly addicted to sex or compulsively with sex outside of pornography," Sacristan says.
Porn could also be traumatizing to young people, according to the vice president of U.S.-based International Institute for Trauma and Addiction Professionals (IITAP). Tami VerHelst says that trauma could add to the roots of a person's addictive behaviors.
Sacristan added that a person with compulsive sexual behavior might also use chemicals to enhance the stimulation of porn or to disinhibit them for other behavior.
"It allows them to go forward and do something sexually they might not otherwise do," he said.
"They maybe might say it was because I was drinking or using cocaine that I picked up an escort."
For others, the alcohol or chemical usage might enhance stimulation, including that from porn.
And, some might use substances or food afterwards to deal with the guilt or shame of what they have done.
"One of the emphases in IITAP was addiction interaction disorder," he said.
Sacristan said there are four ways that addiction neuropaths in the brain are activated through sexually compulsive behavior.
First, there is activation through stimulation or numbing.
Then, there are those who might fantasy, obsession or intrigue with a person.
It's not so much about sex, Sacristan explained. He said such people don't have a good check on reality and need to be shown how to test that.
"It's more around having the thoughts or wishing for the relationship," he said.
Then, there's deprivation, people who are "sexual anorexic.' They don't seek relationships or may be turned off by sex. Such people might have other deprivations and treatment can look at what other needs aren't being met.
As such, say Sacristan and other experts, sex addiction should be treated in such a way for the person as a whole to move into recovery, which means ensuring whoever is providing treatment is educated and qualified in the field, and  has standing as a Certified Sex Addiction Therapist, or CSAT.
Across the EHN realm, the goal is to have CSAT-certified staff at all facilities, so the network can provide treatment where a need is identified.
Sacristan said IITAP provides that certification.
He said the counseling is 12-step friendly but not necessarily part of a program.
"It's looking at the root of the behavior," he said. "You kind of think of where the addict is coming from, what is the effect they are looking for.
"Some folks use obsessive compulsive sexual behavior basically like to numb out from life, having a lot of depression or anxiety."
Terms such as "sex addiction" and "sex addict" do trouble Sacristan, however. He prefers the term "compulsive sexual behavior." He believes the other terms are loaded and could lead to stigmatization.
"I'd rather talk about the behavior than just say, 'Okay, you're a sex addict.'"
But that's a personal choice.
Though not a clinician herself, for her part, VerHelst says many people are just as happy to have a name associated with the condition, to know they're not alone, that they can receive help.
"The people with this issue don't have a problem with the label," she said, noting some 40,000 per month visit the Sex Addicts Anonymous website.
Whatever the terminology, the concept first began to crystalize in the early Eighties with the publication of Dr. Patrick Carnes' book Out of the Shadows.
Sacristan said Carnes, an alcoholic and sex addict started a fellowship in Minnesota and "put the idea of sex addiction on the map."
"He created a task-centered approach for recovery that is based on the 12 steps," VerHelst said.
Through his work, Carnes identified four phases and 10 symptoms of sex addiction.
Much like other forms of addictive behavior, the phases are: preoccupation, ritualization, compulsive sexual behavior and despair.
The symptoms, Carnes found, are:
a pattern of out of control behavior;
severe consequences due to sexual behavior;
inability to stop despite adverse consequences;
persistent pursuit of self-destructive or high-risk behavior;
ongoing desire or effort to limit sexual behavior;
sexual obsession and fantasy as a primary coping strategy;
increasing amounts of sexual experience (because the current level of activity is no longer sufficient);
severe mood changes around sexual activity;
inordinate amounts of time spent in obtaining sex, being sexual, or recovering from sexual experience, and;
neglect of important social, occupational, or recreational activities due to sexual behavior
Out of the Shadows cemented Carnes' reputation as a thought leader in the field and others in the addiction field began to follow his lead.
That, however, led to the acknowledgment that there was a need for a training standard and that certification to treat those with compulsive sexual behavior was necessary.
That led to the creation of the Certified Sex Addiction Therapist, or CSAT program.
Through the creation of the IITAP, a certification program built around academic study, experiential training, supervision and assessment competence was born.
VerHelst said the goal of sex addiction therapy is to help people move past damaging behaviors and onto happy, productive lives. But, first she said, it's important to discover if indeed a person is in need of help fro the condition.
And that's where the six-point PATHOS questionnaire screening tool for sexual addiction comes in. The questions it asks are:
Do you often find yourself preoccupied with sexual thoughts?
Do you hide some of your sexual behavior from others?
Have you ever-sought help for sexual behavior you did not like?
Has anyone been hurt emotionally because of your sexual behavior?
Do you feel controlled by your sexual desire?
When you have sex, do you feel depressed afterwards?
VerHelst suggested if you answer 'yes' to one or more of the questions, seeking help might be a wise idea.
Another tool, she said, is the Sexual Addiction Screening Test designed to assess sexually compulsive behavior that indicates the presence of sex addiction.
And, VerHelst said, the www.sexhelp.com website is also an invaluable tool for those making their first foray into concerns for themselves or others.
So, once a person has some concerns or a sexually obsessive behavior is identified through other treatment or counseling, specific work on the issue can begin, Sacristan said.
VerHelst said CSAT treatment involves a 30-task "recipe for recovery."
It's work a counselor does with a client that can help uncover deeper wounds that have resulted in the negative behaviors.
Tools CSAT therapists have to assist clients include a sexual dependency inventory, post-traumatic stress inventory, a money and work program and assessments for partners.
VerHelst said there are currently 1,700 such therapists worldwide.
"If we had five times that, we would still be underserving," she said.
But, VerHelst stressed, the concept to sexual addiction is not without its detractors.
Indeed, debate over its existence had led it to be included in the third edition American Psychiatric Association's Diagnostic and Statistical Manual (DSM-III) only to see it removed in the DSM-V.
She said the women's liberation movement in the Seventies opposed the idea and that the pornography industry adamantly opposes the concept of sexual addiction.
"They have a multi-billion dollar reason for it not to be 'a thing,'" she said.
"There was a lot of politicking," she said.
Despite that, educating of counselors continues to move forward to address the need for treatment, VerHelst said.
Moreover, Sacristan stressed, treatment does not ask people to stop having sex.
"Abstinence is not the goal," he said. "We want to get people to the point where they can function."
Certified Sexual Addiction Therapists across the Edgewood Health Network
Getting more Canadian counselors trained to meet the demand for people with sexually compulsive or addictive behavior is the goal behind sessions being held at the Edgewood Health Network's Nanaimo treatment centre April 5-9 and Aug. 23-27.
The Certified Sex Addiction Therapy (CSAT) training allows counselors to identify and help those with compulsive sexual behaviours that are impeding their ability to live happy, normal lives.
While Edgewood is hosting the training on the first two of the four CSAT modules,the education itself is being provided by U.S.-based International Institute for Trauma and Addiction (IITAP).
Edgewood clinical director Elizabeth Loudon said the sessions attract between 30 and 50 people from across North America.
Loudon has just completed part of her CSAT training through IITAP.
She said it was clear there was a need for more Canadian therapists to have access to the training.
"I'm really stoked to be part of a learning movement," Loudon said. "I'm really proud to have Edgewood behind it."
IITAP vice president Tami VerHelst is excited about Edgewood being more involved with training greater numbers of CSAT–trained therapists in Canada.
"The need is there," she said. "We're really hoping we can engage a lot of Canadians."
Right now, she said, many Canadians who might need sex addiction therapy have to travel many hours to find help.
Greater training in Canada, and through education such as that in Nanaimo, will help more Canadians deal with compulsive sexual behavior, VerHelst said.
"She (Tami) knows how dedicated we are here," Loudon said.
Loudon said some participants could stay in rooms at Edgewood and enjoy the campus experience while others would be accommodated offsite.
Click here to learn more about this IITAP (CSAT) module series in April hosted at the Edgewood Treatment Centre in Nanaimo, BC .
Treating Partners of Sex Addicts is a Must! Here's Why.
Written By: Nelson Sacristan, MA, CSAT, Clinical Manager-EHN Vancouver
Just as the rise of patients identifying their own compulsive sexual behaviors is increasing, partners of people with compulsive sexual behaviors are also seeking treatment in greater numbers.  What type of treatment should partners receive? Why do partners need treatment if they aren't the ones with the compulsive sexual behaviour? Experience and research tells me that partners are emotionally and psychologically affected by this disorder and they too, need therapy and support to heal from the damage that comes with compulsive sexual behaviour.
Partners, most of them women, struggle with the betrayal and accompanied unraveling of what might have appeared to be a satisfying relationship. Statistics on infidelity are difficult to compile but conservative estimates range between 30% to 60% of marriages in the U.S. feature infidelity.[1] These estimates do not include infidelity where partners are not married, nor do they account for same sex marriages, which only recently have become legal in the U.S. Still, let's be clear. Partners of people with compulsive sexual behaviors include men and women of any sexual orientation and level of commitment. Depending on how 'infidelity' is defined, the figure would be greater if the myriad expressions of compulsive sexual behaviors, like problematic pornography use by a partner, are included.
 What is it like for a female partner of a 'sex addict'?
Many women describe an experience as having their world flipped upside down. What was once a familiar person to you is now revealed to have a completely different life from the one you thought you shared. Even when there have been some indications of infidelity, confirmation carries with it an overwhelming shock to the relationship and all that surround it, including children, families, finances, sexuality and community. Questions that typically arise are:
– How did this happen to me?
– How did I not know?
– Is there more I don't know?
– What do I tell the kids? My family? My friends?
– Many partners vacillate between shock, anger, denial and grief.
First Steps Towards Recovery
A useful first step is to seek the support of a non-judgmental and trusted confidante. Someone who need only listen and help the partner through the first hours and days to regain calm and a sense of self.
The next step would be to consider the immediate implications of the discovery:
1. Does the partner move out temporarily?
2. Who in the community can help contextualize the infidelity and provide guidance for the way forward?
3. Whom can I count on?
Many partners will seek out the comfort of family and friends, others find help through a marriage or relationship counselor. It used to be common that partners would start marriage counseling, with an examination of the marital dynamics which 'led' to the infidelity. If the offending partner is acting out compulsively, it's likely that an emphasis on what triggers the behavior, apart from the relationship, is a better place to start.
Addiction treatment, with its understanding of compulsively driven behavior, is the current standard for treatment of sex addiction.
What Help Is Available For The Partner?
Counseling help for the partner has gone through a dramatic shift in recent years. Some therapists treat partners of sex addicts as if they were partners of alcoholics or chemically addicted people. This included framing the problems and solutions, through a 'co-dependency model. This model implies enabling, rescuing and efforts to control the addict by the co-dependent. While those behaviors are often present, the co-dependent model leaves out a critically important piece of the puzzle. That is, the trauma of the betrayal.
Research indicates that betrayed partners experience post-traumatic stress disorder (PTSD) symptoms. These symptoms include heightened anxiety, intrusive thoughts about the addict and/or the behaviors, sleeplessness and avoidance of relevant stimuli.
Trauma therapy, along with the support of others in similar circumstances in self-help settings, helps the partner to work through the betrayal and regain empowerment. Trauma therapy also helps a partner to work through much of the lasting damage to self. These include sexual shame, broken trust, body image issues, rage and aversion to sex.
At the Edgewood Health Network Clinic in Vancouver, we provide sex addiction therapy to men and women struggling with compulsive sexual behaviours. In addition, we provide support and therapy to partners who have been affected by this disorder. Our team consists of Certified Sex Addiction Therapists (CSAT), which who are qualified to help a partnership understand the behaviors and provide a roadmap for successful treatment.
If you'd like to learn more about our services offered at our Vancouver clinic, please call 604-734-1100 or call our toll free 1-800-683-0111 to learn more about the range of treatment programs we offer under the Edgewood Health Network across Canada.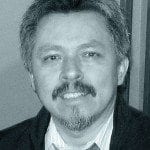 Nelson Sacristan, MA, CSAT, Clinical Manager of EHN Vancouver holds a Master's Degree in Counselling Psychology as well as certification in substance abuse counseling. He has been working in the addictions field for 20 years. Nelson sees his role as helping our clients and their families to understand the nature of addictions, and to facilitate discovery of their inner strengths and integrity. As a Certified Sex Addiction Therapist, he is also available to help men and women struggling with compulsive sexual behaviours
Facts and Statistics About Infidelity. Retrieved on July 2016 at https://www.truthaboutdeception.com/cheating-and-infidelity/stats-about-infidelity.html
Porn Addiction: A Growing Problem
By: Nelson Sacristan, MA, CSAT, Clinical Manager- EHN Vancouver
"Pornography" by definition is a combination of Greek words meaning 'to fornicate' (and also 'to practice idolatry") and 'graph', to write, and to depict. It has evolved since the beginning of its existence along with how it's depicted and when it's used. It probably wouldn't surprise you to know that ever since human beings discovered they had the ability to draw on surfaces, some of the very first images were of sexual acts. A rock etching, whether for celebratory, instructional, spiritual or for other reasons, was once the standard for erotic imagery.
Over time, human beings developed technologies like dyes, paints, printing and photography that would facilitate the depiction of the most basic and yet, mystified of human behaviours. The introduction of the Internet to a worldwide audience in the late 1990's was  accompanied by an exponential growth of access to images about sex, most of them explicit and not all necessarily for an 'erotic' purpose.
At the Edgewood Health Network and perhaps at other treatment centres, more clients- often men, have been seeking help for what has become a compulsive use of pornography. These men and their partners have difficulty with establishing or maintaining satisfying intimate relationships. What is it about online pornography which makes it so difficult to stop using despite all the negative consequences one might endure??
The following are a list of reasons why the use of pornography can become a compulsive behavioural problem:
1. Access: Almost any device can connect to the Internet. There is easier access to pornography. In the past it took a bit of effort to track down the wide variety of pornographic images online. Today access to porn is literally a click away.
2. Availability: Unless there are software or hardware restrictions limiting Internet connections available at a given device, anyone can post, distribute and market pornography. No longer restrained by laws or societal norms, images a person deems sexual can be found, often with no more effort than a click. Online pornography provides access to see things which someone might have been curious about yet provides no context to understand what the curiosity means. What might have been left strictly to the imagination, in the past, is now easily available. Many sources of pornography are free, making point of entry no issue whatsoever.
3. Anonymity: There is a perception that cruising on the Internet is a solitary activity except for group chat or video sharing. Although a computer's IP address is visible to an Internet service provider and law enforcement entities, the illusion of privacy is a tempting draw for people who would not otherwise declare their sexual interests openly. Paradoxically, compulsive use of online pornography often leads to isolation.
"Given the widespread availability of sexually explicit materials online, Internet sex addiction is the most common form of problem online behavior among users."1
Cybersex is the compulsive use of the Internet for acting out sexually. The activities which fall under this category are:
– Accessing online pornography and audio, video, and text stories.
– Real time engagement with a fantasy partner (chat, webcam, audio).
– Multimedia software, "dildonics" and 'virtual reality' interactive platforms.
Who are the people that develop this as a problem?
The largest consumer segment of Internet pornography are between  12 – 17 years old and are usually males. Research reported by the International Institute for Addiction and Trauma Professionals in 2012 delineated adolescent and pre-adolescent males and females by age. The findings are remarkable. By age the age of 10, 10% of the boys and 6% of girls had already been exposed to online pornography; by the age of 12, 19% of boys and 10% of girls respectively.
Adult males who use cybersex tend to get into trouble more dramatically and therefore are the stereotype for the porn abuser. These dramatic consequences can include ruined relationships, divorce, broken families, legal difficulties, lost productivity, concurrent substance abuse issues and social isolation.
A Growing Problem
Despite the male stereotype that exists for the porn abuser, research is indicating a rise in female porn users. According to the Family Safe Media website's pornography statistics, 1 in 3 visitors to porn sites are women. From those women approximately 17% of met the criteria for porn addiction 2. A 2014 study indicates that Canada is second only to the U.S. amongst first world nations in per capita page views.
Assessment of Porn Addiction
Much of the criteria for diagnosing cybersex addiction would be familiar to those treating or suffering from substance abuse addiction. These include pre-occupation, compulsive use, negative and life threatening consequences, powerlessness to stop or reduce use.
A great place to start assessing whether you or a loved one meets diagnostic criteria is available at: www.sexhelp.com/am-i-a-sex-addict/
Certified Sex Addiction Therapists (CSAT) are available at many of our outpatient clinics and treatment centres The Edgewood Health Network Outpatient Clinics in Toronto and Vancouver, as well as the Edgewood Treatment Centre in Nanaimo and Bellwood Health Services in Toronto can all provide treatment for sexual addiction. Please contact us for a consultation or to talk to a counsellor 1-888-202-3531.
Nelson Sacristan, MA, CSAT, Clinical Manager of EHN Vancouver holds a Master's Degree in Counselling Psychology as well as certification in substance abuse counseling. He has been working in the addictions field for 20 years. Nelson sees his role as helping our clients and their families to understand the nature of addictions, and to facilitate discovery of their inner strengths and integrity. As a Certified Sex Addiction Therapist, he is also available to help men and women struggling with compulsive sexual behaviours
At, EHN Vancouver, a new 10-Day Recovery Start Program for Men starts on Wednesday April 13th. To learn more call 604-734-1110 or email: [email protected]
1 Young, K. S.  (2008). Internet sex addiction: Risk factors, stages of development, and treatment. American Behavioral Scientist, 52, 21-37.
2 https://www.familysafemedia.com/pornography_statistics.html
Treating Multiple Addictions: Why We Treat Sexual Addiction and Substance Abuse Concurrently
Sexual addiction can be accompanied by other addictions and/or substance abuse. While on the surface, different addictions seem to be associated with their own unique set of behaviours, they are often fueled by the same underlying feelings of guilt, shame, avoidance and trauma. Addictions interact within the individual making it difficult to tease them apart.
When examining patterns of problematic substance use in individuals seeking help for a sexual addiction, it becomes clear that the two are inextricably linked. It is estimated that between 40-60% of individuals with a sexual addiction also meet the criteria for alcohol or drug addiction (Vesga-Lopez et al., 2007). Many individuals with sexual addiction admit to using substances in order to deal with, or escape from, the pain that is caused by their sexual behaviour. People may also use substances to get over their inhibitions in order to engage in sexual behaviours that might be uncharacteristic for them if they were not drunk or high.
It is important to investigate how multiple addictions can feed into one another. Sometimes people use one of their addictions to mask or dismiss the other, perhaps more shameful addiction. For example, an individual may deny having a problem with sexual addiction and insist that their problematic sexual behaviour is only caused by intoxication. However, it may be the case that drugs or alcohol are merely masking the pain and shame associated with the sexual addiction and help the person withdraw from the emotional consequences of his or her actions. By the same token, both addictions may work on intensifying one another in such a way that the person only engages in their sexual addiction under the influence of alcohol or drugs. These rituals then serve to protect the addiction and ensure that patterns of use are stable and predictable (Schneider et al., 2005).
A major concern with treatment of substance use disorder alone is that untreated sexual addiction often precipitates a relapse of substance use. Dealing with one addiction while ignoring the other may end up intensifying the problem that has not been addressed. A good example used by Schneider and colleagues (2005), is when a person in early recovery from a substance addiction turns to sexual performance enhancers in order to continue the ritualized sexual behaviour that was previously enhanced by the substance use. This sexual behaviour can continue to be problematic for the individual. The individual may continue to feel a sense of shame and pain. Therefore recovery is about addressing the entire addictive process, not just those associated with a particular substance or behaviour. The addictive process, whether it be related to sexual behaviour or substances is often characterized by a pattern of secrecy, cognitive distortions and rituals. Therefore recovery from addiction regardless of type, would involve embracing and attempting to live a life of honesty, authenticity and emotional growth.
Fortunately, many underlying similarities between multiple addictions mean that the underlying framework for concurrent treatment is quite effective. A recent study conducted at Bellwood Health Services confirms that individuals with a comorbid sexual addiction and substance use disorder attending the same treatment centre as those with only sexual addiction, have comparable treatment outcomes at six-months follow-up. Both groups demonstrated substantial improvement not only on measures of substance use and sexual impulse control but also on self-reported measures of well-being and quality of life (Hartman et al., 2012).
Past psychological trauma, sexual abuse, abandonment and neglect are important issues that need to be addressed in treatment. The recovering addict must learn to recognize the signs of being actively involved in the addictive process and work hard at replacing maladaptive coping strategies with positive and affirming ones. The individual needs to be given the tools to be able to function effectively in their environment and successfully meet life's challenges without turning to substance use or problematic sexual behaviour.
By Iryna Gavrysh and Simone Arbour
A Self-Assessment for Sex Addiction
Are you worried about your sexual behaviour? Worried if it's a sex addiction? Test yourself here: https://www.bellwood.ca/sexual-addiction-treatment.php
References
Hartman, L. I., Ho, V., Arbour, S., Hambley, J. M., & Lawson, P. (2012). Sexual addiction and substance addiction: Comparing sexual addiction treatment outcomes among clients with and without comorbid substance use disorders. Sexual Addiction & Compulsivity: The Journal of Treatment & Prevention, 19, 284-309.
Schneider, J., Sealy, J., Montgomery, J. & Irons, R. (2005). Ritualization and
reinforcement: Keys to understanding mixed addictions involving sex and drugs.
Sexual Addiction & Compulsivity: The Journal of Treatment & Prevention, 12, 121–148.
Vesga-Lopez, O., Schmidt, A., & Blanco, C. (2007). Update on sexual addictions
Directions in Psychiatry, 27(2), 143–158.
Top Ten Online Addiction Recovery Resources
Addiction is a disease that affects so many aspects of our being.  Its very nature is complex, which makes it really challenging for many who are not addicted- to understand why people develop it in the first place. The truth is that addiction hijacks the brain and makes it difficult to understand, regardless of the consequences being faced, when professional help is needed.
Once you realize that you need help, it's not always clear as to where to start or who to talk to.
If you have started contemplating about addiction recovery, sobriety, "getting clean"- whatever you want to call it, here is our list of the top ten online addiction recovery resources you can refer to:
1. Alcoholics Anonymous: This is a fellowship of recovering alcoholics who get together and share their experiences to gain strength from each other to stay sober. Groups can be found all across the world.
2. Drug and Alcohol Helpline: This website contains Ontario resources for healthcare professionals and the general public for substance abuse.
3. The National Eating Disorder Information Centre (NEDIC): If you or someone you know needs help with an eating disorder, this non-profit organization can help. This website contains information, education and support for Canadian healthcare professionals and the general public.
4. International Institute for Trauma & Addiction Professionals (IITAP): This website is for both healthcare professionals and the general public seeking help for sex addiction and associated disorders. They promote the highest level of professional standards among practitioners that treat sex addiction.
5. Sex Addicts Anonymous: Is a world-wide fellowship of men and women who share their experience, strength and hope with each other so they may overcome their sex addiction and help others recover.
6. Responsible Gambling Council (RGC): This organization helps individuals and communities address gambling in a healthy and responsible way through information, awareness/ prevention, professional development and research.
7. Centre for Addiction and Mental Health (CAMH): is a government funded Canadian research facility and hospital that provides education and support for addiction and other mental health issues.
8. Addictions Ontario: Is a non-profit charitable association that works with and for its members to provide the best possible addiction resources for individuals in Ontario.
9. Hazelden: A treatment and research facility located in the US that provides excellent education and support tools to help you start and maintain sobriety.
10. Bellwood Health Services: We are an international leader in addiction treatment with 30 years of experience. Bellwood has programs that are accredited with exemplary standing and have high success rates. Bellwood offers education, counselling, outpatient and inpatient programs.
Still need help with your addiction? Give Bellwood's counsellors a call and learn how we can help you get on your road to recovery: 1-800-387-6198.
Living with an active addict
Living with an active addict can be full of pain, disappointment, anger, regrets and sadness. The alcohol, drugs, gambling or sex have control over the addict. For the active addict and their family, chaos reigns. Family and friends get anxious, fearful and stressed out just anticipating the next crisis or episode.
Addiction is like an octopus that sends out its tentacles, grabs the people around the addict, and pulls them down toward despair. It is called a family disease. However, family members do not have to wait until the addict decides to get help before they do something. Spouses, partners, children and friends can get help for themselves. Call a treatment centre in your area. Ask if they have a family program. Ask for names of counselors or doctors who help families. Call the counsellor and make an appointment. Do it now! There is great relief when you have someone to talk to who understands what you are coping with. You can learn how to reduce the stress in your own body rather than worrying about the addict. Children can learn that it is not their fault. Since children of addicts are at a higher risk for developing an addiction themselves, teaching them early is the best prevention. Children learn from their parents. You can teach them that in times of trouble, it is okay to reach out for help. Or, you can let them continue to observe how you and the addict cope with life's problems. Family members can take action that breaks the cycle of addiction and reduces the stress and the chaos. If you do not change the way you are handling your life, and the stress continues and continues, you can expect to develop your own physical and mental health problems.
Al-Anon is a free, self-help program for family and friends of alcoholics. It is the sister program to Alcoholics Anonymous and there are meetings everywhere. Nar-Anon is for families of drug addicts and the sister organization of Narcotics Anonymous. Gam-Anon is the sister program for Gamblers Anonymous. Check the yellow pages. The Internet also has many resources and there are actually meetings on-line.
On occasions, the addict may be remorseful about their actions. However, they may also appear to be angry and be pushing their loved ones further away. Addicts have an uncanny ability to leave others thinking that all the problems are their fault. In spite of all the outward bravado, the addict experiences anxiety, fear and stress as well. They know they are trapped and cannot find a way out. In their remorse, there may be a desire to stop. For families, they have heard this promise before.
It is important to remember that in their addiction, the addict is not making rational decisions. The baffling part of an addiction is that the addict minimizes all the consequences that are falling out around them. They constantly deny them. They are so good at it that they actually convince themselves that what they are saying is the truth. It is like having a short circuit in the brain. Therefore, why would we expect the addict to make a rational decision about getting help? They need help to make the decision.
The time for action could be today, for you, your families and friends to take action, to learn about, and to implement an "intervention".
The vast majority of addicts do not come into treatment because they have seen the light. They come because there is a crisis in their life. An intervention may be just the crisis that is needed. A trained counsellor can help coach you on the intervention process. Take time to learn and. If you need help, find help and make the call. You are not alone. Strive for balance and taking care of yourself.
Be well everyone!