Digesting the religiosity of some of the language of recovery
By Jeff Vircoe
"There are only two things you need to know about the spiritual side of the program. There is a God and you're not it."
To anyone who has been sober in A.A. a long time, as in 20 or more years, they will likely have heard this admonishment in smoke-filled rooms.
It's a slogan that brings smiles to the faces of many old-school members. It is also about as polarizing a statement as you can find in the program. It is the line in the sand for those who struggle with "the God thing"; it's saying on the surface that, in this outfit, we believe in a supreme deity. And, since it is supreme, it does not need your assistance. You need it. That scares the bejesus out of some who have God issues.
But really, should it?
First off, there is no record in any literature of A.A. or any other 12 Step program where "There is a God and you're not it" is conference-approved. It just isn't. So, when someone makes such a statement, they are not speaking for A.A., N.A. or any A at all. They are merely voicing an opinion. No different than if someone were to say, "There is no God, nor am I it," or "There is a God, and I'm pretty sure Morgan Freeman is it." It's an opinion. Though some folks in recovery believe there are too many opinions, the truth is people are allowed, and even encouraged, to express theirs – especially in a meeting setting.
"There is a God, and you're not it" may be just an opinion, but it is one with sentimental and historically contextual background.
It is important to remember that Bill Wilson and Dr. Bob Smith did not sober up in A.A., they found abstinence in an organization called The Oxford Group, an evangelical Christian fellowship founded by an American Lutheran minister named Dr. Frank Buchman. Originally called A First Century Christian Fellowship, at its peak in the late 1930s The Oxford Group had roughly 50,000 followers in the United States.
Buchman, who believed that the root of all humanity's problems was fear and selfishness, was not shy about the solution to these problems.
"The world is anxiously waiting to see what Jesus Christ can do in, by, for, and through one man wholly given to him – God led," he told prospects. "You can be that man."
Amongst other things, Buchman and his followers believed that sin was the block between God and a person, and selfishness and self-centeredness were primary problems to be dealt with. The theory was if you surrendered your ego to God, sin would leave.
Through a process of conversion, which included confession, conviction, confidence, and continuance, members aimed towards practicing absolute honesty, unselfishness, love and purity – considered to be the moral principles espoused by Jesus Christ.
There is no doubt that the Oxford Group, which accepted Bill Wilson into its midst in New York City and Dr. Bob Smith in Akron, Ohio, believed there was a God and His name was Jesus.
A.A. co-founder, Bill Wilson, always gave credit to The Oxford Group for being the foundation from which A.A. would stem.
"The early A.A. got its ideas of self-examination, acknowledgement of character defects, restitution for harm done, and working with others straight from the Oxford Group," Wilson wrote in the book Alcoholics Anonymous Comes of Age, first published in 1957.
Dr. Bob's expressed attitude about Bible study, prayers, and use of devotional Christian literature, as well as his unrelenting advice for new A.A. members to join a church, are legendary. In his mind, there was no doubt about God. To have someone say, "There is a God and you're not it" wouldn't have rankled him, or many in Akron Oxford Group circles, one bit. Things were different in New York, where Bill was struggling with the religiosity of the program.
Up until the moment of his so-called "hot flash" (what he called his vital spiritual experience) in the detox ward at Towns Hospital in December 1934, "I still gagged badly on the notion of a Power greater than myself," Wilson wrote in on page 63 of Alcoholics Anonymous Comes of Age. But after his experience in which he says "the room lit up with a great white light. I was caught up into an ecstasy which there are no words to describe," things changed. He believed he had experienced God and knew he would never drink again. He set out from there to apply the Oxford Group principles as best he could.
Of course, long serving members of the Oxford Group, like Henrietta Seiberling, who introduced Bill to Bob, weren't necessarily sold on Bill's brand of recovery. She agreed Wilson was a catalyst for the movement, especially being the promoter that he was, but she believed more along the lines of faith first and foremost.
Henrietta's son, John F. Seiberling (1918-2008), was an eight-term Akron member of the U.S. Congress who released, in 1973, transcripts of a talk he and his mother had shortly after Wilson's death in January 1971 about the early days of A.A. and the Oxford Group. It contained an interaction she once had with the two co-founders, in which she said to them, "We are not out to please the alcoholics. They have been pleasing themselves all these years. We are out to please God. And if you don't talk about what God does, and your faith, and your guidance, then you might as well be the Rotary Club or something like that. Because God is your only source of power," she wrote.
Again, in her mind, there certainly was a God and the alcoholics were not it.
"Not-God – A History of Alcoholics Anonymous", published in 1979, is the title of what may be the most comprehensive, non-AA conference approved book ever written about the fellowship, by the late historian Ernest Kurtz. The Harvard educated Ph.D had this to say about the importance of the concept.
"The fundamental and first message of Alcoholics Anonymous to its members is that they are not infinite, not absolute, not God," he wrote. "Every alcoholic had first been, according to this insight, claiming God-like powers, especially that of control. But the alcoholic at least, the message insists, is not in control, even of himself; and the first step towards recovery from alcoholism must be admission and acceptance of this fact that is so blatantly  obvious to others but so tenaciously denied by the obsessive-compulsive drinker."
The forefathers of the fellowship certainly understood who was in charge. Remember the early members of A.A. were surrounded by strong, religious Christians. The alcoholics who arrived at the Oxford Group meetings looking for help were getting a strong dose of the Judeo-Christian God talk, like it or not.
"The last A.A. dinner that I went to, over 3,000 people were there," Henrietta Seiberling wrote. "And it was the first meeting that I went to which I was disappointed in. There were two witnesses there, a man and a woman, and you would have thought they were giving you a description of a psychiatrist's work on them. Their progress was always on the level of psychology. And I spoke to Bill (Wilson) afterwards and I said that there was no spirituality there or talk of what God had done in their lives. They were giving views, not news of what God had done. And Bill said, 'I know, but (the speakers) think there were so many people that need this and they don't want to send them away. So there again has come up this same old bugaboo – without the realization that they have lost their source of power."
Seiberling said, "It is my great hope that they will never be afraid to acknowledge God and what he has done for them."
If you do not believe in God, this slogan may make you cringe. Perhaps that is why it is one of the slogans rarely heard in the rooms anymore. The idea of a God, and certainly a Christian, heaven-and-hell, keeping-score kind of God, is passé.
But it wasn't passé at all for the first wave of sober alcoholics who came to develop the fellowship.
Clarence Snyder, who, when he died in 1984, had the longest A.A. sobriety in the world at the time, sobered up under the guidance of Dr. Bob in Akron in 1938. Snyder would go on to found the first group, not under the auspices of the Oxford Group, but instead using a portion of the title of the newly published Big Book of Alcoholics Anonymous as the group's name in Cleveland in May 1939. He was completely sold on the principles of the Big Book as expressed in the first 164 pages, according to longtime A.A. historian, Dick B.
"At the very outset of his recovery efforts, Clarence accepted: (1) A.A.'s original insistence on a belief in Almighty God, the Creator, (2) the necessity for coming to Him through His Son Jesus Christ, and (3) the Bible as the main source of all for religious truth. He also understood and espoused Akron's emphasis on the Book of James (the healing book, as he called it), the Sermon on the Mount (which, as stated by Dr. Bob and Bill W., contained the underlying philosophy of A.A.), and 1 Corinthians 13, – which epitomized A.A.'s emphasis on love). Nonetheless, Clarence was quick to recognize and absorb the life-changing ideas of the Oxford Group and its four absolute standards – honesty, purity, unselfishness, and love."
However, not everyone was into the God thing, even in the early days.
When writing the Big Book, Bill Wilson asked the first 100 or so members of A.A. in Akron, New York and Cleveland to review the manuscript, which would become the final nail in the coffin of the relationship between the Oxford Group and its "alcoholic squadron." One member in particular was prominent in convincing the author to make changes to tone down the old-time religious talk. Jim Burwell (1898-1974), whose story appears in the Big Book as "The Vicious Cycle", is credited as being the one who convinced Wilson and Smith and the others who were sober in the winter of 1938 to change some of the wording in the Big Book, especially as it pertained to God. Burwell's self-proclaimed "militant agnosticism" facilitated the use of the phrases "Higher Power" and "God as we understand him" in the Big Book instead of anything specifically pertaining to one religion or another.
Clarence Snyder, whose own story appears in the Big Book as The Home Brewmeister, told his biographer this about Burwell:
"Jimmy remained steadfast throughout his life and 'preached' his particular [non-God] brand of A.A. wherever he went."
The God question is not one that will leave A.A. anytime soon. Some members have no problem with the obvious Christian bias of the literature. Others are frustrated with it, especially given the A.A. Preamble, which supposedly assures members that, "A.A. is not allied with any sect, denomination, politics, organization or institution", including Christianity.
History shows us that those divisions between the God-centered crowd and the Easy Does It bunch are anything but new. One old-timer used to say this at a Calgary A.A. meeting: "Some people call it luck. And God doesn't mind."
One thing is for sure. "There is a God, and you're not it" is one slogan that doesn't work for everyone. Thankfully, it doesn't have to.
Can spirituality and therapy get along?
By Jeff Vircoe
If you came into recovery at peace with the God word, the old-school A.A. slogan "There is a God and you're not it" won't particularly bother you.
You're not alone. Studies show that most people do have some kind of God with whom they are comfortable. Gallup Polls conducted in the U.S. in 2005 showed that 90 percent of respondents held a belief in a personal God. Arguably, that may be different in Canada, but the point is that the conclusion that "there is a God and the guy or gal in the mirror ain't it" just doesn't freak the majority of people out.
Psychotherapists and religious types have long been at odds with one another about this topic. The great Sigmund Freud once characterized spiritual experiences as pathological, an illusion, and "an infantile need for a powerful father figure." The renowned American psychologist Albert Ellis once deemed all religion as "childish dependency."
In a modern, evidence-based society, especially in the health industry in which addiction therapy finds itself, old-school slogans containing the God word can be problematic to qualify if you are a clinician.
While the nature of the "G word" is debatable, it has always been part of deal for millions who practice the 12 Step way of life. Anyone who takes a chair in 12 Step rooms will hear regular talk of Higher Powers at meetings, and witness the omnipresent scroll of the Steps on the wall that ooze and encourage spiritual discussion way more than they do abstinence.
So, God or no God, faith or no faith, agnostic or atheist, just how does one qualify the slogan "There is a God and you're not it" as good therapy?
Those who have their sleeves rolled up and are doing the work say it can and is being done.
Like many things in recovery, it all depends on how you choose to look at it.
"Well, first off, what is God? Who or what am I taking directions from in my life?" says Edgewood Treatment Centre counselor and former chaplain, Anthony Cafik.
As a man who has been on the receiving end of literally hundreds of Fifth Steps, he says that the word God in that slogan is not necessarily what people assume is meant.
"In addiction, if my choice has been taken away to say no to alcohol and drugs after I pick up the first drink, it is officially where I am taking my direction from. It is my authority. Someone in their active addiction, in their delusion, may think that, just because they didn't say no to it, that they can freely say yes, they don't see that they are a slave. That is their God."
As Cafik sees it, they already have a God and they just don't know it.
"It's not religious, no. It is whatever is the authority and direction you are taking from in your life."
In the rooms of recovery, most members are quick to point out that religion and spirituality are very different animals.
"Religion is for those afraid of going to hell. Spirituality is for those who have already been there," the saying goes.
Many people who are not big fans of the "G word" are often put off by the amount of religious overtones in the literature or even the shares of group members. That may be unfortunate, given that, in the A.A. Preamble, members are assured that the organization is not affiliated with any sect or denomination. Nonetheless, it is important to remember the roots of the program come from an evangelical Christian movement and, as such, many old-timers were raised on the language passed on to them from their sponsors. Language that includes the word God.
So, is there a God? That's far too complex a subject to cover in this story. But if you are one of those who believe there is, there is evidence to show that you can benefit from that way of looking at things.
In a opinion column for the National Institute for the Clinical Application of Behavioral Medicine, Dr. Ruth Buczynski commented on the a pair of studies done by psychologist David Rosmarin and his team at the Harvard-affiliated McLean Hospital in 2011.
The idea of the studies was to see how spirituality and belief impact worry and doubt – things most addicts suffer through in great detail once the fog lifts and when the truth of their new sober life is looking at them square in the face. The results of the study, which included 332 subjects, showed how participants who chose to believe in a caring God reported lower levels of worry and were more open to uncertainty.
"Some therapists are hesitant to include spirituality in their practice. But if it can calm worries and lower stress, wouldn't we want to integrate it into practice?" Buczynski writes.
In another study, this one in 2015 by London, UK-based psychologists Yveline Arnaud, Ava Kanyeredzi and Jacqueline Lawrence, the clinicians found that, in the analysis of 10 recorded one-hour interviews, it could be argued that "the Higher Power is not only central to sobriety but also to the well-being of A.A. members, whatever their original or current declared spiritual or religious beliefs may be."
The study quoted from the late American psychiatrist and best-selling author Scott Peck, who once said, "the importance attributed to the HP is seen by some as the main reasons why A.A. has been much more effective than psychiatry in treating alcoholics, because A.A. addresses the spiritual needs of these people – something that traditional psychotherapy, with its secular humanist values, does not address."
In a 2012 posting on Scotland's Castle Craig Hospital website, the facility noted that Peck's main criticism of western psychiatry is that "it disregards spirituality."
"In 1992, he was invited to address the American Psychiatric Association and he told them that people were turning away from the profession because they were unable to discuss spiritual issues with their psychiatrist. He urged them to incorporate spirituality into their thinking and stop the loss of patients to "the competition" – lay, fundamentalist and new age healers."
After six years working as a chaplain at Surrey Pretrial Services Centre, a high security remand centre for men, Edgewood chaplain Shaun Jessop says the God issue is front and centre for those arriving at the House of Miracles, as Edgewood is fondly referred to by many of its alumni.
"It's huge. I find, with a lot of patients that come in, the God thing, they don't want anything to do with it. It's religion and all that kind of thing," says Jessop, an ordained minister with a Bachelor's Degree in Sacred Literature.
Hearing slogans like the ones recovering old-timers hurl about like Frisbees regarding the higher power concept can be a powerful, and even necessary, wake up call.
"So, it's the beginning [of] redefining what is God and what's religion. It's kind of drawing the line in the sand and saying, 'Okay, religion is one thing, God is another thing.' They tie the two together all the time," he says.
"It is beginning that journey of connecting with something outside of themselves. A lot of them come in and they already are their own Higher Powers. So, it's a case of, 'How is that working for you?"
And once they are getting curious about God, then comes the next piece: You're not it. That often brings with it a sense of relief when the implication is understood, Jessop says.
"You're not it? It's very freeing. People don't usually think they're God – but they act like it. Self-centeredness. Grandiosity. False pride. Where the whole world revolves around them. A victim mentality. Where they think that everything outside of Edgewood relates to them, or is because of them."
When you are your own God, your own Higher Power, you're isolated, he says. There's so much pressure. The weight is on your shoulders.
"The 'you're not God' part? Connecting with the 'We' is a huge starting point. Because that spirituality thing, well, it's often too vague and weird. So, it becomes about starting to connect in group [therapy]. Beginning to connect with somebody outside of yourself. They begin doing that and then they're like, 'Oh, this helps! This is great!' and it gives them life and freedom. Then that builds that confidence to step out a bit more out of their comfort zones. To risk a bit more with prayer, with meditation. So, it's baby steps."
Anthony Cafik agrees.
"Many come from homes of addiction, and that means abuse. [The] authority figure becomes abusive and, therefore, they can't trust it. So, guess what? They become their own God. 'I'm going to make the choices in my life so I don't have to get hurt like that again.' They choose something to comfort them because that's a lonely place. So, alcohol and drugs. Then they become a slave to that, unknowingly. So, unless they fire themselves as their authority and their God, they are going to continue to be slaves to addiction," says Cafik.
"If they fire themselves as God, they need to find something that is greater than their addiction and greater than themselves, that will help them and they can trust."
The door is open for addicts to choose their own concept of a power greater than themselves. It certainly does not have to be religious. Many choose this power of "We" that facilities like Edgewood support. An addict and his or her peers can do it. "If that person can stay sober, why can't I?" One addict talking to another. Group of Drunks. Good Orderly Direction. Acronyms abound.
Of course, not everyone buys into the slogans which imply a supernatural being at play.
Asked for his opinion on the "There is a God and you're not it" slogan, Roger C., website master of Toronto's A.A. Agnostica site had this to say: "There are idiot slogans that I don't process or interpret, and that is one of them."
In this fellowship, whose expressed written Third Tradition assures members that "the only requirement for membership is a desire to stop drinking", the message is clear: Take what you like and leave the rest.
Spirituality – What's the Big Deal?
The destructive nature of addiction
By Lee Hausmann, MA, ICCAC
Originally published in the Summer 2015 issue of Moods Magazine,  https://www.moodsmag.com/moods/index.php 
As an addiction therapist and a person who has been directly impacted by addiction, I have been involved in the treatment of people struggling from this mental health disorder for over 20 years. Addiction comes in many forms: alcoholism, drug dependence, sex addiction, gambling, eating disorders, Internet-based addictions, shopping, relationships, and the list goes on. Whether it's a chemical dependency or a behavioural addiction, the impact on an individual is devastating. It can affect all areas of life, and if not arrested, can lead to death. The havoc addiction creates, and the slow, insidious destruction that occurs, causes an individual to lose, among other things, their sense of self, their identity and their values. The purpose and meaning of life is clouded over by a lens of despair, self-loathing, fear and emptiness. I have heard many addicts in early recovery speak about the emptiness or void that is felt in their hearts: a feeling of disconnect, soullessness, or spiritual bankruptcy.
Spirituality vs Religion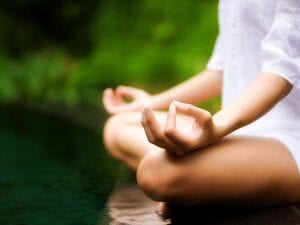 Often when clients first enter treatment, hearing the word "spirituality" can create a visceral reaction. This word is often misinterpreted and misunderstood. It can challenge an individual's belief system and conjure up prejudices as they associate the word spirituality with religion and God. Part of my work as a therapist is to try to distinguish between the word "spirituality" and "religion," in an attempt to open clients' minds and expand their understanding of this topic. It is important to differentiate between the two. Religion is a specific fundamental set of beliefs and practices generally agreed upon by a number of persons or sects. It is a man-made doctrine. A 12-step phrase states, "Religion is for people that are afraid to go to hell. Spirituality is for people that have already been there." Unlike religion, spirituality has a wide scope with loose and broad definitions, and is open to interpretation. It is a very personal experience. It can be viewed as a dimension of who we are, the unseen yet vital, animated essence of a person or animal; the intelligent non-physical part of human beings. Whichever way spirituality is defined, there is proof that it is an imperative piece of the healing process if the addicted person is to become well and whole. A person can be both religious and spiritual, however, for purposes of addiction, it is only necessary for people to develop a sense of their own spirituality.
What's the Big Deal?
Addiction is a complicated, debilitating and destructive mental health disorder that can be fatal, and therefore dictates the need for an equally complex and powerful solution. In other words, the dimension of the solution needs to be equivalent to the dimension of the problem. "There has been an explosion of scholarly and clinical interest in exploring the role that spirituality may play in substance abuse assessment, treatment and recovery (C. Shorkey, M. Uebel, & L.C. Windsor, 2008, 287)." It was reported in Time magazine that from 2000 to 2002, there were more than 1,000 scholarly articles on the relationship between spirituality and mental health, whereas in 1980 to 1982 there were less than 100 articles published on this topic. This growing field of research has substantiated the fact that increased spiritual practices are associated with longer-term addiction recovery. "When individuals experience a "spiritual awakening" as a result of their AA involvement, they are four times more likely to be abstinent than those who reported no spiritual awakening (C. Shorkey, M. Uebel, & L.C. Windsor, 2008, 287)." In my 25 years in the recovery community, the people who have chosen to establish some type of a spiritual practice, such as a daily routine of reflection or meditation, stay clean and sober and begin to positively change their lives. Addiction presents an individual with a choice: life or death? The path of addiction leads to death, but the path of recovery leads to life. And this life of recovery with a spiritual context can begin to include a sense of self, self-worth, self-esteem, self-respect, empowerment, integrity and freedom. And THAT'S a big deal.
Spirituality as a Practical Matter
Often, spirituality is not a very practical matter, especially in early recovery. There are many deep questions, such as: Why am I here? What is my purpose? Is there more to me than just flesh and bones? These may seem inconsequential when an individual is dealing with more pressing matters, such as earning a living, paying bills, attending to children and trying to stay clean and sober. It can be easy to set spirituality aside, putting it off as something to be done at a later time. This can be a dangerous place for an addict, especially when we bring to mind the fact that addiction is chronic, progressive, and fatal if not arrested. Can spirituality become a practical matter and part of everyday life? Yes, it can. For thousands of years, man has acknowledged that he has an invisible aspect to himself, call it soul, divinity or higher state of consciousness. For addicts, an exploration of the spiritual aspect of her/his nature cannot be ignored, if the individual is to get well. What then, is a spiritual practice, how can it be incorporated into everyday life, and what are the benefits of such an experience?
A Spiritual Practice
When I was a little girl playing in the backyard of my family home in Weston, Ontario, I recall my friends and me digging holes for fun in my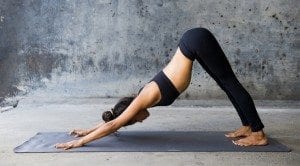 mother's flower garden. As we dug deeper, I began to feel anxiety rise in the pit of my stomach. In my imagination I visualized digging right through the earth to the other end of the world, which was an unknown and frightening place for me. In today's day and age, this is an absurd idea. We live in a much smaller world today. Countries and cultures are interconnected through trade, exchange of thoughts, culture, sophisticated levels of communication, and globalization. The East meets the West, bringing with it ancient traditional practices of meditation, mindfulness, yoga, and a diverse array of spiritual and mystical practices, writings and philosophies. Therefore, today there is a wealth of information that we can access to help us along this path. How does this actually happen? The following are practices that can create a context in a person's life to help them begin to grow both spiritually and emotionally:
Regular practice of meditation
Quiet time, reflection and journaling
Regular readings of inspirational literature
Regular practice of prayer or spiritual affirmations
Joining a 12-step program and becoming active in that community
Regular yoga practice
Regular participation in a church or your preferred spiritually-based organization
Spirituality as a process encourages an individual to live in the present moment, learning from their experiences. Everyday life then becomes a school, a place to expand one's awareness, change perceptions, recognize the positive and negative workings of the ego, and to begin to find one's place in this world and one's connection to oneself.
In early recovery when the fog lifts and clarity begins to unfold, this stark reality can be frightening and frustrating. Resentments that were once drunk away are now coming to the surface. Hurt and pain of the past are no longer repressed. This is where the "work" of recovery through treatment, therapy and 12 step groups, begins the process of clearing the wreckage of the past. With perseverance, commitment and daily spiritual practice, positive emotions such as love, hope, joy, forgiveness, compassion and gratitude can replace the darkness of early recovery. Experiencing positive emotions helps to expand our awareness, change our perceptions, and broaden our lives. The journey of recovery or spiritual and emotional growth is one from dependence on outside sources (drugs and alcohol) to developing inner resources and strengths. There is a saying in the rooms of Alcoholics Anonymous, "It's an inside job." A spiritual practice is at the root of these changes, leading an individual to live a life of transparency and integrity, where the insides match the outsides, masks are no longer needed, the facade is gone, replaced by authenticity and genuineness. A transcendence of self into a larger reality is where service to others becomes a common occurrence and a necessary part of an individual life.
If there was one message I would like to communicate to all those individuals in early recovery, it would be to take spirituality seriously as an essential element of recovery. And to keep up the practice until the miracle happens. An excerpt from the Big Book of Alcoholics Anonymous captures this
in The Promises:
"If we are painstaking about this phase of our development, we will be amazed before we are half way through, we are going to know a new freedom and a new happiness, we will not regret the past, nor wish to shut the door on it, we will comprehend the word serenity and we will know peace; no matter how far down the scale we have gone, we will see how our experience can benefit others; that feeling of uselessness and self-pity will disappear, we will lose interest in selfish things and gain interest in our fellows, self-seeking will slip away, our whole attitude and outlook upon life will change, fear of people and economic insecurity will leave us. We will intuitively know how to handle situations which used to baffle us…."
And THIS is a big deal.