LIFE ON THE FRONT LINES: DR. GARY RICHARDSON IS ONE OF THE COUNTRY'S MOST ADDICTION SAVVY PHYSICIANS
­­­­­By Jeff Vircoe
Gary Richardson was a young physician in a new country when the warning came. It arrived loud and clear.
An elderly patient in his private practice heard he was leaving to go to work at an addiction treatment centre, and she wanted to offer some advice about his soon-to-be clientele.
"Just remember they're all liars on wheels."
And with that one pronouncement, the young doctor was introduced to the most common perception about the tens of millions in North America who suffer from substance use disorders. The judgement, the stigma, that says users are, at their core, dishonest and basically unworthy of the love and compassion with which members of society with other illnesses are treated. Essentially, throwaways.
Thankfully, Richardson kept an open mind to that advice. Today, 15 years later, having treated over 14,000 addicts, his mind remains open, his reservoir of compassion as full as ever. Addicts crying for help continue to arrive. He and his team continue to provide it.
Gary Richardson is the Director of Medical Services at Edgewood Addiction Treatment Centre in Nanaimo, B.C. on Vancouver Island. Established in 1994, Edgewood mental healh and addiction treatment centre treats alcoholics and other addicts, many of whom struggle with multiple mental and physical health complications, with its multi-disciplinary team of physicians, psychiatrists, nurses, Masters-level clinicians and others. It's a daunting challenge, one the staff take seriously. In fact, staffing at this 85-bed inpatient facility is nearly 150-strong. Nobody slips through the cracks here.
Dr. Richardson's decade and a half as a full-time physician at one of the country's busiest and longest-serving addiction treatment centres has enabled him to form uniquely qualified opinions based on science, spirit, experience and plenty of evidence.
Richardson was born and raised in Port Elizabeth, a city of 1.3 million on the most southern portion of the African continent. Though 51, his youthful face hides his age well. He's fit. He smiles easily and often. Always polite, he makes a point to use first names when addressing those around him.
During his fifth year studying medicine, he married Karen, a friend with whom he had grown up his whole life. The couple's parents were friends, so Gary likes to say they knew each other from their stroller days.
After completing his internship in 1990, he spent much of the next year and a half working in hospitals in South Africa. The couple purchased a home before deciding to travel and work abroad for a year. Karen, a school teacher, had once been a high school exchange student with the Rotary Club and had spent a year in Canada. She was a big fan of the country. Before settling down to raise children, they felt the time was right to travel. In 1992, they arrived in Lampman, 50 km northeast of Estevan in southern Saskatchewan, where Dr. Richardson commenced work as a family doctor.
It was a bold endeavor in a new country with a new climate. Though he had seen smatterings of snow at higher elevations in his home country, it wasn't Canadian Prairies snow. The new physician learned the hard way about the severity of Canadian winters.
One blustery, snowy, mid-winter night, while heading for dinner at another physician's house, his car broke down on a side road. Wearing just a light jacket in a -50 windchill storm, he endeavored to free the vehicle from the snow. "I got the front bumper rocking, my wife's trying to go back and forth," he says with a smile. After some time, they managed to get the car free and made their way to their dinner engagement. Their dinner host was alarmed.
"As he opened the door, he just looked at my ears and he went, 'Oh dear, you're in trouble.' He could see that the top part of them had frozen," recalls Richardson. "I slept the next few weeks with a headband on. I was concerned that my ears were going to end up being deformed. I had sensitive ears for years to heat and cold. That was a good learning experience."
While the Richardsons were adapting to their new climate and country, their homeland was also in a process of change. Apartheid, a system of racial segregation to which South Africa had adhered since 1948, was heading for an explosive ending. As Nelson Mandela was freed from prison in 1990, he began to work with President F.W. de Klerk's government on a new constitution. The two would share the Nobel Peace Prize in 1993, enfranchising the non-white majority and ending the apartheid system two years after the Richardsons arrived in Canada. But, by then, the couple had already begun to see Canada as home.
"It took leaving the country to be able to look at things more objectively," says Richardson. "To realize that there was a lot of stuff there that we thought was normal, but it wasn't."
After working in Saskatoon and developing a host of what have become lifelong friends, "we just sort of decided to extend our stay," he says. "After a couple of years, we realized that this is where we wanted to live. We were very grateful to be here. We wanted to start a family here."
Three children and 15 years later, they remain. A motorhome trip to Vancouver Island with their newborn son and visiting parents in 1995 left a huge impression on the Richardsons.
"When we saw the Island, my wife and I looked at each other and said, 'Wow! If there's ever an opportunity to live out here…' It was incredible!"
Opportunity knocked when they had a chance to purchase a general family practice. They made their way to Nanaimo in 1998, leaving behind deep connections in Lampman, Regina and Saskatoon.
"Karen and I always say that our time in Saskatchewan Canadianized us. On so many fronts, we are very grateful for our time there."
The Richardson family in Canada grew. And, over the course of the next 12 years, all the couple's blood-family members, including parents and in-laws, would leave South Africa and join them on Vancouver Island.
In Nanaimo, Dr. Richardson joined a frantic pace of handling medical issues for an exceptionally busy clinic. It was go-go-go, and the young doctor, now with two young children and another on the way, was soon overwhelmed. For nearly four years he kept the pace, paying the bills, going flat out. Like most doctors, his heart was in the right place, wanting to help people. But there was only so much of him to go around.
"I reached a point where I was probably pretty close to burn out. I was trying to be the best husband I could be, the best dad I could be, the best physician I could be. I was spread pretty thin. I had a good few-thousand [patients]," he recalls.
"Retrospectively, I didn't know how to say no. People would come to me with significant medical histories. I remember having someone coming to me with severe eating disorder, and here was a specialist coming to me and asking if I'd take them on as a family doc … I didn't know how to say no. I just wanted to help people, but didn't have really good boundaries."
Richardson is a man of deep faith, and he believes things happen for good reasons. One Sunday, a visitor to the church the Richardsons attended told him about a job coming up at a local addiction treatment centre. That facility was Edgewood. The founder and owner was Jane Ferguson, a woman who just happened to be one of his patients.
"It was one of those conversations where time stopped for a moment," Richardson recalls.
"Jane was actually one of my patients. I'd looked after her for almost two years before my coming to Edgewood. I knew all about Jane. She was Edgewood. So, I had heard all about this incredible place and the work that she did. I think she respected my current position as a family doctor at that time. She could tell that I loved it."
The interview process was successful and Richardson was offered the position. He began work in 2002.
With a background in private practice and emergency rooms, Edgewood presented an unfamiliar environment for the new doctor. With 85 residential inpatients and another 40 onsite in extended care at any given time, the pace of work was manageable – especially when compared to the more than 3,000 patients he had been looking after in his private practice.
But, working at a busy treatment centre presented a daunting and steep learning curve. After all, addiction was a new realm in which Richardson, like most doctors, had had little training. There was so much to learn. Withdrawal management can be a life-threatening proposition. Certain substances bring higher medical risks. There are many cognition issues. Plenty of patients have experienced serious trauma.
And then there's the shame of it all. Sometimes an addict fresh out of the fire is less than honest – or downright defiant – about the extent of the issues he or she faces. The 'liars on wheels' warning proved appropriate in that sense. But it is also understandable.
"The battle is intense when patients arrive here," Richardson says with a shrug. "Because the last place the disease wants the patient is in these walls, in this building."
Being a major part of a medical team of counselors, psychiatrists, nurses and physicians fired up Richardson in a way he hadn't felt before.
"To be working in a place that so passionately works at putting the disease in its place, that's the part that I love. Confronting the disease very aggressively and from every angle is what we do as a team. And we see beautiful people come out."
In 2003, Jane Ferguson would die in a horrible private plane crash near Penticton, B.C.. Shaken but united, Richardson and the rest of the staff came together in their grief. Several joined in an ownership agreement with Ferguson's family, allowing the centre to continue the work Jane had started.
Today, Edgewood mental health and addiction treatment centre has over 4,000 alumni, a family of previous patients in regular contact with the facility that launched their recoveries, on its mailing list. As well, it has created the Edgewood Health Network, Canada's largest provider of addiction treatment and mental health services, with treatment centres and clinics from Nanaimo to Montreal.
After 15-plus years at Edgewood, Richardson continues to see his arrival and tenure at the centre as being something that was meant to be.
"Typically, in my medical career, I got itchy feet after four or five years of working in the same area. That never happened here. To me that was a sign."
Richardson would go on to be certified twice in addiction medicine, once through the American Society of Addiction Medicine (2004) and again a decade later through the American Board of Addiction Medicine. But the formal letters behind his name do not adequately explain the truth of working with patients in their battle to be free from mental health addiction. Richardson has seen all facets of the mental, physical and spiritual warfare that is addiction treatment. His compassion level has not wavered since he arrived.
"I just love seeing the people get healthy. I love seeing the transformation in people's lives. To be a small part of that is such a privilege. Going into the medical field, you want to see people change and get healthy and be part of that. We get to see that every day of our lives here."
Going back to the warning he received about addicts being 'liars on wheels', he understands as well as anyone the fight necessary to find recovery.
"For people active in addiction, they generally are liars on wheels, because nothing else matters to them but to use. But the flip side of that is I see people that had been liars on wheels and they do a complete 180-degree turn. They find themselves in an environment where it's safe to actually get honest. Get brutally honest," he says.
He is aware of the stigma addicts face, and he treats them as he treats staff, with respect, integrity, and straightforwardness. He discusses all aspects of the disease with the patients, and does not hesitate to talk prognosis with someone who feels they want to leave early, before what is recommended. When it comes to advice, he is more than likely to bring up the word honesty as one of the most valuable tools for getting well.
"You know that saying, 'You're as sick as your secrets?' Well, your secrets stand between you and health or you and recovery. When I find a patient clearly getting honest with me, I take a moment to actually say, 'I appreciate your honesty."
He continues, "My way of putting it into context is I speak of fertile ground. Anything that the person is keeping secret or keeping bottled up that speaks to emotions and feelings becomes fertile ground for the illness. I speak of needing to purge themselves of all that fertile ground so that, by the time they leave Edgewood, there isn't any fertile ground left for the illness. Then, carrying it forward into their recovery on a daily basis, to actually practice that, so they are being true to themselves, being honest. So they are not laying down any new fertile ground for the illness."
He understands the liars-on-wheels warning. He knows how it works. And he knows Edgewood is a special place.
"Why am I passionate about that? It is a privilege to work in a place where feedback is allowed and is so important, so critical. It makes for an incredible work environment," he said. "As much as the work is tough that we do, because there is such a team, on a daily basis I can see how different things happen and how different members of the team play different roles in terms of the patients getting healthy. Seeing the clinical [team] interacting with the medical [team], people walking through medical stuff, sometimes really tough stuff. Having this amazing team that is doing all this good clinical work with the patients."
"Even bigger than that is the love and support that everyone gets as patients and as staff. I hear it all the time, when people walk into this place, that there's something about it, right? For that to be one's workplace, well, I feel really blessed."
SEVENTEEN YEARS LATER, FORMER PATIENTS CONTINUE TO PROVIDE WARMTH TO THE NEXT GENERATION AT EDGEWOOD TREATMENT CENTER
By Jeff Vircoe
The letter arrived this week, just like it does each year.
Enclosed in a box, surrounded by love in the form of a collection of warm toques, it is addressed to the 80 or so inpatients who will be spending Christmas 2017 inside the walls of Edgewood addiction treatment centres.
In the letter, co-penned by Greg J. and Cynthia W., two alumni who, 17 years ago, spent their own winters on Boxwood Road in Nanaimo, they share the importance of passing on what was so freely given to them — the spirit of giving.
"We started this tradition of sending these our first Christmas back in our respective worlds outside of Edgewood addiction treatment centre in 2001," the letter reads. "May these small gifts bring comfort to those who receive them at Edgewood and may they know each one is given from alumni who are still willing and very grateful for their sobriety."
Cynthia lives in New Westminster, B.C.. She and Greg are good friends, with hearts in the right place. Each year since the winter of 2000-2001, they have sent a care package to the inpatients as a way of saying we are here for you when you get out, and thanking the mental health and treatment addiction centre that started the fulfilling journey they are on.
"It's a way of sending respect, and also hope, to the new people coming through the doors of House of Miracles," says Cynthia, a retired CUPE director. "Our lives were changed for the better for being at Edgewood addiction treatment center, and being part of that community. It's a way of us saying to the person that receives it, 'Have hope. We did. We're doing it. You can do it too.'"
For his part, Greg, a retired heavy duty mechanic, collects the hats and ships them off to Edgewood treatment centre as a way of saying thanks for what he received over Christmas, 2000. He remembers the gift of toques, gloves, scarves and other little presents which meant so much to the man who was once so broken and lost.
Their friendship began in treatment. Cynthia recalls being "so very indignant" attending the detox treatment program at Edgewood addiction treatment center in January of 2001. Greg, who had been in treatment for a month already, was a calming influence as she paced restlessly in her first days at Edgewood.
"I couldn't sleep, and he'd meander in to [Bridges dining room]. We would read the Big Book and try and figure out what this means and what that means," she says with a laugh. "He was so encouraging. He had been there several weeks. He reassured me that my head would clear. He told me to remember detox treatment was not a race, not a course. He was so sincere."
The two friends would end up doing their aftercare sessions in Vancouver when they completed treatment, and their friendship just got richer. Though Cynthia was widowed and Greg recently divorced, it was one of those special platonic relationships that just blossomed.
"When I got sober, my whole word opened up and romance was just not in the cards," says Cynthia. "Friendship was. Giving back was. We had learned so much at Edgewood, and we both had such a strong commitment to staying sober. We both felt that we had been given a second chance at life. It was that commitment to sobriety that drew us together."
So, at Christmas time, they naturally think back to the launch of their friendship, their new lives as sober, recovered people.
'For years, we would gather the toques together, go over to the Army and Navy and pick them out. But, the last few years, he has been picking them up. I write the letter," she says with a smile.
They also began returning to Edgewood for January's Cake Night each year, taking the ferry over together, reminiscing.
"We get there and we stand outside and just watch," says Cynthia. "It's so funny, it has changed so much. But we always look at the walkers and laugh, 'There [are] the inmates.' And we look at the list of people who have passed. We look for the one or two staff we still know. Then we go in, get a coffee and do Cake Night."
The continuity of recovery, Edgewood style, remains strong for these two alumni. Greg, a Burnaby resident, still attends five or so meetings a week. He's a regular at the Burnaby Fellowship Centre, a meeting place where plenty of newcomers are trying to fit in.
"He's always there, holding out his hand," says his friend. "He just likes to talk to people, to encourage them, to listen to them. He's a very humble man."
As for Cynthia, she is looking forward to her annual trek for her medallion on Cake Night next month. Traditions matter to the two. Greg shows up to his home group with treats to mark his time each December, "unannounced, of course", and the two continue their tradition of sending their tangible message of hope in the form of toques to the newcomers at the House of Miracles.
Meanwhile Cynthia continues to talk the talk and walk the walk.
"I recommend they get into A.A. and get into the middle of it. Me, I make my bed most days and I still say, 'Thanks, Edgewood.' We have a deep, deep gratitude to that place for the life we have today."
EDGEWOOD ADDICTION TREATMENT ALUMNUS CARRIES A MESSAGE OF HOPE
By Jeff Vircoe
There is a saying in Addiction treatment that, sometimes, the voice of addiction is louder in the building than the voice of recovery.
In the cities of Nanaimo, B.C. and St. John, N.B., the voice of recovery is loud and clear twice a week. And it has a distinctly Edgewood sound to it.
Kevin M. is a presenter and content creator for People First Radio, a weekly community FM radio and online-podcasted program heard on Vancouver Island and off the Bay of Fundy.  In a decade on the airwaves, among his interviews he has spoken with a former Canadian Prime Minister, an impaired crack addict, a man who would go on to murder his own son, and a dad whose daughter was dying of anorexia. He is a big part of a profoundly impactful radio program and an organization whose mission is to promote recovery, social inclusion, safe housing and public education around issues dealing with mental health and addiction.
His connection to community coast-to-coast started while he was in extended care at Edgewood.
It may be cliché, but at 58, Kevin has come full circle. He arrived at Edgewood in October of 2007, a white collar, non-profit management and policy geek with educational credentials and a resume to die for. Yet, all that education — bachelor's degrees in this, master's in that — and all those plum postings in civil service and charitable health societies, meant nothing inside his shaking body, sketchy eyes and hurting soul.  By the time he got to Edgewood, he was just another broken down addict with no sense of who he was as a human, asking for help.
Through five months in inpatient treatment and extended care, for another year in after care, and in all the time since, he has done his work on himself. Through service work in the 12 Step community, through a yoga lifestyle that focuses on deep reflection and mindful living, and through his activism on the airwaves, he continues to work on himself while helping others, blossoming into an advocate for mental health issues at a level on which few get to participate.
And to think that, a decade ago, he arrived at the mental health and addiction treatment centres in Nanaimo a giant mess. "I was done. Writhing in the back seat," he says. "I thought I was in Kelowna, that's how mixed up I was."
Addiction Treatment was a gift from his parents, a couple who had never made alcohol consumption part of their lives. Deeply religious, from a small town in Alberta, booze just wasn't part of their upbringings. Along with his two younger sisters, they were as baffled about Kevin's choices as anyone.
Still, Kevin's descent into the dark world of alcohol and drugs was slow but steady. Like most prairie boys, he grew up in a hockey-mad town.
"It was where the Sutters played hockey," he says, clearly having been asked and stock answered the next questions in the past. "Yes I played hockey at the same time the Sutters did. I was no good. The Sutter in my group was really good. There were Sutters in every group, all the way."
Life in that part of the country was hockey-crazy.
The brawn and bravado of frozen pucks and outdoor rinks may not have been for Kevin, but he had something they did not. A sharp mind and willingness to pursue academics. By 16, he had left home for Augustana College, a small school with dorms in Camrose, Alberta. He would spend four years at Augustana. It was there he first encountered bush parties, but not often and nothing over the top. It changed when he turned 18, when someone "made a point of taking me out on my birthday and getting me absolutely plastered. I, of course, allowed it."
"I learned quickly that I was the kind of person that drank more than anyone else," he recalls.
Funny how some things in an alcoholic's life stand out when so many other things are fuzzy.
"It was a lounge. The Crystal Spring Lounge. I drank all these lounge drinks hepped up with multiple layers of [liquors]. Just horrible. They're all made just to make you sick to your stomach an hour later. I got sick. Then I passed out at the Boston Pizza in the men's washroom."
That would be a good time for a young man with a sharp mind and religious upbringing to not drink again. Of course, that's not how it goes.
At school, he developed a pattern of Thursday bar nights. The progression took off.
"Over a period of time, the Thursday Bar Night turned into also a Friday night. Then there were also sometimes parties on the weekend, and then sometimes Tuesdays seemed good. Then maybe Wednesday after the exam was over …"
There were drugs around, but Kevin hadn't felt any draw to them. Yet.
The non-drinker for religious purposes became a thing of the past. A new man was coming out. That concept took a huge twist when he was 19 and he got honest with his peers and family about his sexual orientation.
"I came out to my parents, the guys in the dorm, my closest friends," he said. "That was a tremendous challenge because, remember, I did that at a church-based college. In rural Alberta. In 1979."
Bam. Bam. Bam.
Yes, it was 1979, the height of the emerging gay rights movement. Two years before, activist Harvey Milk had been assassinated in San Francisco. Though Canada and other nations had, a decade earlier, decriminalized homosexuality on the legal books, in practice it was a whole different story. Gays and lesbians were still regularly fired from the work place, beaten in or released from the military, shunned by religions of all types. In short, a stigma as harsh as, or worse than, what addicts were dealing with.
Nonetheless, his parents took it in stride, he says.
"My father seemed not so bothered, but my mother was very troubled because of religion," he says.  "Over time, it kind of dissipated. They kind of accepted, but not really. But they certainly interacted with me."
Those who were more accepting included the club scene goers of Edmonton, where Kevin found himself in his early 20s. Working for the provincial government by day, a self-proclaimed weekend "club boy" by night. Things weren't yet out of control, but trouble was on the horizon.
"Drinking was the thing. It was just about always beer – unless I wanted to impress someone, wine in a restaurant or something. Or I'd come to a party with scotch but hate it and think, 'Why did I do this?' It looked good."
A dark turning point happened in Edmonton. He was taken advantage of one night, horribly, mercilessly. His food was drugged, and Kevin was brutally, sexually assaulted. The naïve country boy would suffer permanent scars mentally, spiritually, and physically.
"In the morning, I woke up in the basement. Naked on the concrete. With bruising. Very sore. Not knowing anything. In those days, it was not something … I'd never even heard of such a thing. I just thought, 'Oh my God, I must have been really plastered last night.'"
With the times, with the stigma, Kevin felt he could not report it to police.
"What would I do? Go into the University Hospital and say, 'Excuse me, I think I've been raped by a bunch of men.' 'Oh really? What were you doing? Where were you?' 'Oh, I was in a gay club.' 'Oh, really? And you're complaining about being raped?'"
His consumption of alcohol and drugs took off. For the next 25 years, he tried to bury his memories in bottles, vials and bars.
"The [details of the assault] got buried down and all the drug use started. That's when I started using marijuana, hashish, mushrooms, acid, on a regular basis. Every weekend. And drinking. It kind of exploded like that."
He developed a full-on anxiety disorder. Well-meaning doctors filled prescriptions, of anti- this, calming that. As his career took off in higher profile positions, media-savvy Kevin may have had them – an himself – fooled about what was going on behind the scenes.
"I had a doctor, he was an excellent doctor but he prescribed me valium and anti-anxiety things, just pretty much anything I wanted. I guess because I was traveling for work, I was on the news every once in a while … I seemed to have it all together. Plus, I was working on a second master's degree."
In a 10-year relationship with a highly successful professional with two children, who were over two weekends a month, the couple had plenty of time and money to travel and party all over Canada. Kevin continued to live the high life.
"Just the whole denial thing. I told myself that I could stop if I wanted to. I drink because I want to. I drink because I like it. I drink because it helps me relax."
And everything is held together with scotch tape. Just waiting for the wind to blow hard enough.
In his 40s, in a booming, oil-rich Calgary, another lover came into the picture: a powder.
"I'm introduced to it through younger people I'm working alongside, whose drug of choice isn't pot. It's cocaine. We could drink more and longer if we snorted cocaine."
Drinking and drugging, anxiety levels through the roof, his relationship ends. His career is in tatters. He suffers from agoraphobia so bad he can't leave the house.
"I wasn't working. I was living alone in my house. I was doing nothing but drinking and using cocaine. Financially, I was more or less okay and had access to money. And then I ran out. I had to sell the house."
With degrees in History and English, a master's in social work, and once well-known in many circles in non-governmental organization circles, having served long and short stints in the upper ranks of AIDS and cancer non-profit societies – the crash finally came.
A friend managed the sale of the house for Kevin, who was basically incapable of handling it. The bulk of the money gained from the house was turned over to Kevin's parents. The friend was trying to save his friend.
"I went along with it because I was completely out of it. I trusted him and nobody else. He had helped me sell the house. Find buyers. Keep everything quiet in the neighborhood."
This friend had a motive.
"He had seen a number of men, particularly in the gay community, who had achieved something in their lives. It doesn't matter how or on what level — men who had then lost everything because of drugs and alcohol. They use until the last dollar is gone."
Kevin was right on the verge.
"I spent the money they gave me on hotels. I was homeless in hotels. Then couch surfing. One day, I was wandering down Eighth Avenue with a street person who was stealing jackets out of stores so we could get money for dope."
It turns out the friend who helped sell the house had a friend whose family member had gone through Edgewood.
Kevin's parents were contacted. They made a plea to their son. They offered the financial means to make it happen. And Kevin agreed to come to Nanaimo for treatment.
Asked about the importance of Edgewood in fall and winter of 2007-2008, Kevin gets quiet. He remembers well the process of breaking through to his feelings.
"When I came into treatment, I was at a junior-high emotional mentality. That's how I experienced my first few weeks at Edgewood. I was scared of the older kids. I felt intimidated. Scared. I thought, 'What I am is … I don't know what I am."
And it all came pouring out.
"I sat in the morning group with Sergio one day. I did a reveal and finally let out what had happened, and almost acted out the emotions. It was very emotional."
His current doctor describes it as Post Traumatic Stress Disorder.
Edgewood's addiction treatment program dramatically altered his life. Saved his life.
"In a way, it was like being scoured out. You go inside. You do an inventory, but you kind of get a little bit of a cleaning. Cleaned up on the inside. You get things looked at. Decluttering what is inside. Not necessarily what you can see – because what you can see is just someone whose life is in shambles. Okay. But why is it? Let's go inside and find out."
And inside he went, with counselors, with peers. He spent the holidays of 2007 in treatment.
"That Christmas, I wept sitting in my chair. The guys around me asked, 'Are you okay?' I said, 'Yes, I'm fine.' Because of the memories of my Christmases as a child, my emotions were opened again. As I talked to my friend on the phone, he said, 'You sound like a human being again.'"
Kevin was offered and accepted extended care, another three months where he could gain traction in his new recovery. Go to plenty of 12 Step meetings, continue group therapy, do some volunteer work. He accepted. While seeking volunteer work, he found a gig helping a non-profit which needed board members. He was soon doing small contract fundraising and event proposals for the organization.
With nothing drawing him back to Calgary, Kevin decided to move to Nanaimo when he completed extended care in the spring of 2008. He got a sponsor, a man who told his story one night at Edgewood, and a man with whom he still meets regularly, 10 years later. He attended meetings, several meetings a week. He joined a home group, got heavily involved in service work. He did a year of weekly aftercare group sessions at Edgewood. He got deeper into his yoga connection and philosophy. And he pursued his volunteer gig which morphed into his present career.
That volunteer commitment lead to the formation of a radio program called People First Radio, funded by the Vancouver Island Mental Health Society. Kevin's background fit perfectly. Non-profits. Health matters. Policy and procedures. Social work background and education. Heck, he even had a decent radio voice.
He was both shocked at the turn of events and a big believer in how things come to pass when people do the next right thing. In their personal life. In their community.
"Everything has opened up a bit like a flower in a way. In the sense that the stem was A.A. and my recovery work within A.A.. Then it became my involvement in community again."
While he has reduced his attendance at meetings, he continues to touch base with his sponsor. He comes occasionally to Cake Night at his alma mater. He speaks when asked. He is deeply committed to personal growth and his spirituality through yoga, making regular visits to an ashram in the Kootenay Mountains of British Columbia. And, every week, his voice sounds across the radio waves, educating, comforting and encouraging listeners to a wide variety of paths of hope for those facing mental health issues.
He scans the media, pulls out stories and commentaries on matters in the mental health field, selects topics and guests with his team, and interviews them. He has developed several streams on social media and radio podcasts.
"Education and awareness is the goal. The core for us is mental illness, mental health, addiction and recovery, homelessness and social housing. That's the kernel. And around the kernel comes a whole bunch of things: Harm Reduction, 12 Steps, poverty, education, lack of education, and anything that affects those core pieces."
Ever since Edgewood addiction treatment centres, he has found himself in the right place at the right time for the first time in his life. It fits with a promise of the 12 Steps, that addicts will know a new freedom and a new happiness, and no matter how far down the scale they have gone they will see how their experience can benefit others.
"I feel that's a big part of it. Having walked a road and rubbing up against people that you know can't just be reduced to platitudes or stereotypes. There's a lot more going on there."
Five things you need to know about the Edgewood Health Network
We get it. We're new on the block, and you might be a little confused as to what the Edgewood Health Network really is. Simply put, we provide addiction treatment for adults in both an inpatient and outpatient setting. Here are five things you need to know about us:
1. Our first priority is always patient care
a. When we make decisions, we ask ourselves, "is this what's best for our patients?" Your health and well-being are always our number one priority. This is because our programs extend far beyond inpatient treatment. Our Continuing Care programs are here to support you for as long as you need us. It's a relationship for life.
2. We have locations across Canada
a. We are the only national network of adult inpatient and outpatient treatment services across the country. Our network is made up of Edgewood Treatment Center in British Columbia, Bellwood Health Services in Ontario, and EHN outpatient clinics in Seattle, Victoria, Vancouver, Calgary and Toronto. We plan to be in Québec as soon as possible. This means that patients get the same quality of care across the country.
3. Our EASI tool allows us to create personalized treatment programs
a. With so many programs and services available, how do you know what's right for you? We've developed an open source assessment tool that combines ASAM placement criteria with the DSM-5 diagnostic and statistical manual. In just a few hours, we can get an accurate picture of the severity of the addiction, and create a personalized treatment plan to meet your needs. You may not need residential treatment, but are a great fit for outpatient programs. This is what the EASI tool will tell us.
4. We believe in addressing all aspects of the patient's health
a. We believe that the best long-term recovery is a treatment that addresses all aspects of the patient's health: physical, mental, emotional and spiritual body, as well as the family, and community system. To achieve this we incorporate physical fitness, meditation workshops, trauma processing, group therapy, individual counseling, medical care and life skills coaching into our programs. Addiction breaks down those systems; we help you build them back up.
5. Our Continuing Care
a. Addiction treatment introduces you to sobriety; Continuing Care helps you build a life in recovery. We offer a variety of programs to help you stay well and transition into a healthy and happy life with your friends and family. And we'll help you choose the program that's right for you, whether it's extended care, sober living, individual counseling, relapse prevention, or mindfulness meditation.
Get started down your path to recovery with the Edgewood Health Network.
Intensive Outpatient Programs: A Flexible Option for Addiction Treatment Could be the Solution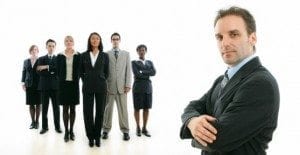 Substance use disorders are pervasive and can affect everyone. Research has demonstrated that about one in ten Canadians reports having a substance use issue, and these individuals include professionals, those who are employed or self-employed and those who have other daily responsibilities and commitments such as homemakers and caregivers. At times, substance use disorders are problematic to the point that the individual needs to seek help from addiction counsellors and mental health professionals. Traditionally, when substance use is problematic, residential programming has been the conventional option for addiction treatment. However, taking an extended amount of time off could be a barrier in getting the help that is needed, especially for those who are employed or have daily commitments. It is for this reason that treatment providers also offer Intensive Outpatient Programs (IOPs). For those in need of addiction treatment, IOPs allow people to work and honour their daily commitments while also attending regular, outpatient treatment sessions in order to address their problems and to learn the tools that can help them maintain sobriety.
Outpatient programming is not for everyone but when appropriate, it can be a meaningful and effective treatment option to address a serious health issue such as a substance use disorder. As with any other treatment programs, recommending an IOP must be part of the individual's treatment plan. This means taking into consideration any physical, emotional or behavioral problems relevant to the person's care. The treatment plan must consider the needs of the client and begins with a comprehensive assessment of the individual. Once the assessment is complete, a professional can decide on the best level of care that will meet the client's needs.
There are multiple factors that must be considered when determining whether or not someone is a good match for an IOP. For example, one of the primary considerations is the level of medical need such as a history of withdrawal symptoms, as well as existence of medical conditions that require monitoring. Professionals will also consider whether or not the individual has other emotional/cognitive/behavioral problems that may require closer attention by a mental health professional. In order to meaningfully participate and keep up with the program, the person must also have a sufficient level of motivation to be able to maintain sobriety while attending scheduled meetings. This often means that the client must have a stable and supportive home environment that will be able to foster a successful recovery.

IOPs typically take a group approach, providing clients with opportunities to learn from and support one another while developing communication skills and socialization experiences that do not involve the use of drugs or alcohol. Such programs that cultivate a supportive environment, also establish a safe and trusting relationship between group members, as well as the counsellor. Those that are further along their path of recovery can provide guidance and support for newer members, helping them refine the new skills and tools they are learning.
Clients typically participate in a variety of groups that make up an IOP program. Such groups can include psychoeducational sessions or lectures, where individuals can begin to understand the nature of addiction and how it has been impacting their mind, body and social life. These sessions are often also accompanied by relapse prevention and skills training, as well as a selection of videos that may help clients with their understanding of the material. Other groups may consist of teaching some very concrete skills such as assertiveness training, refusal techniques and stress management strategies.
As with any other treatment program, intensity and client retention are vitally important for outpatient programs. Research shows that successful outcomes are closely related with the length of program and how often clients are able to attend. It is also important that once the client completes the intensive component, they attend regular aftercare meetings and create a close network of supports that will help them maintain a successful recovery going forward. Such meetings can also serve as a safety net in case the person begins to struggle and may require more intensive support in order to prevent a full on relapse.
Successful outcomes also depend on client's individual characteristics. For example, research has found associations between severity of substance use and treatment success. There is also something to be said about how long someone has been struggling with an addiction, the severity if their cravings and how many previous attempts at treatment may have had. Finally, symptoms of co-occurring mental health problems such as depression or anxiety can also impact an individual's recovery. Overall, it is best to leave the decision of selecting an appropriate treatment modality to a professional who is able to consider a variety of factors that may be contributing to the maintenance of the addiction. However, when appropriate, participation in an IOP can be a realistic, meaningful and effective means of addressing alcohol and substance use disorders.
Most Important Questions to Ask a Treatment Provider
Have you begun to realize that you need professional help with your substance abuse, gambling, eating disorder or sex addiction? You've started to Google and read about various treatment facilities but still are not sure which one to choose.
Bellwood has developed a list of questions to help you choose a suitable addiction treatment centre that will meet your needs. Choosing your treatment provider is one of the most important decisions you will make in recovery.
Addiction treatment is an investment in your overall health. Make sure you understand all the facts!
What are the treatment centre's success rates?

Do they measure outcomes?

Are the success rates valid?

What process was used to determine and validate their results?

Who was involved?

Is the facility accredited?

Did the facility go through an independent health review to evaluate the quality of their services?

Is there 24/7 medical care?

Do they offer limited off-site support or full-time on-site support by a medical team?

What are the qualifications and credentials of the treatment staff?

How many years of experience does the treatment centre have?

Will you receive comprehensive care from a multi-disciplinary team?

Who will provide the treatment for you? Addiction doctor, therapist, counsellor, nutritionist etc.

Will there be a nutritionist to address your nutritional needs?

What type of help is available for families and loved ones?

Are there continuing care or aftercare programs available?

Do they provide programs to help you continue to maintain sobriety once you graduate from your treatment program?

What is the reimbursement policy?
To read a more comprehensive version of this list, please visit the following link: Questions to Ask a Treatment Provider
Top Ten Online Addiction Recovery Resources
Addiction is a disease that affects so many aspects of our being.  Its very nature is complex, which makes it really challenging for many who are not addicted- to understand why people develop it in the first place. The truth is that addiction hijacks the brain and makes it difficult to understand, regardless of the consequences being faced, when professional help is needed.
Once you realize that you need help, it's not always clear as to where to start or who to talk to.
If you have started contemplating about addiction recovery, sobriety, "getting clean"- whatever you want to call it, here is our list of the top ten online addiction recovery resources you can refer to:
1. Alcoholics Anonymous: This is a fellowship of recovering alcoholics who get together and share their experiences to gain strength from each other to stay sober. Groups can be found all across the world.
2. Drug and Alcohol Helpline: This website contains Ontario resources for healthcare professionals and the general public for substance abuse.
3. The National Eating Disorder Information Centre (NEDIC): If you or someone you know needs help with an eating disorder, this non-profit organization can help. This website contains information, education and support for Canadian healthcare professionals and the general public.
4. International Institute for Trauma & Addiction Professionals (IITAP): This website is for both healthcare professionals and the general public seeking help for sex addiction and associated disorders. They promote the highest level of professional standards among practitioners that treat sex addiction.
5. Sex Addicts Anonymous: Is a world-wide fellowship of men and women who share their experience, strength and hope with each other so they may overcome their sex addiction and help others recover.
6. Responsible Gambling Council (RGC): This organization helps individuals and communities address gambling in a healthy and responsible way through information, awareness/ prevention, professional development and research.
7. Centre for Addiction and Mental Health (CAMH): is a government funded Canadian research facility and hospital that provides education and support for addiction and other mental health issues.
8. Addictions Ontario: Is a non-profit charitable association that works with and for its members to provide the best possible addiction resources for individuals in Ontario.
9. Hazelden: A treatment and research facility located in the US that provides excellent education and support tools to help you start and maintain sobriety.
10. Bellwood Health Services: We are an international leader in addiction treatment with 30 years of experience. Bellwood has programs that are accredited with exemplary standing and have high success rates. Bellwood offers education, counselling, outpatient and inpatient programs.
Still need help with your addiction? Give Bellwood's counsellors a call and learn how we can help you get on your road to recovery: 1-800-387-6198.