Staying Sober On Halloween – How to deal with triggers.
Staying Sober On Halloween – How to deal with triggers.
As Halloween approaches, it would be a good thing to keep recovery in mind. For some it will not be a first holiday sober, but for those who are still new to this, it can be hard to go through one without drinking or using substances.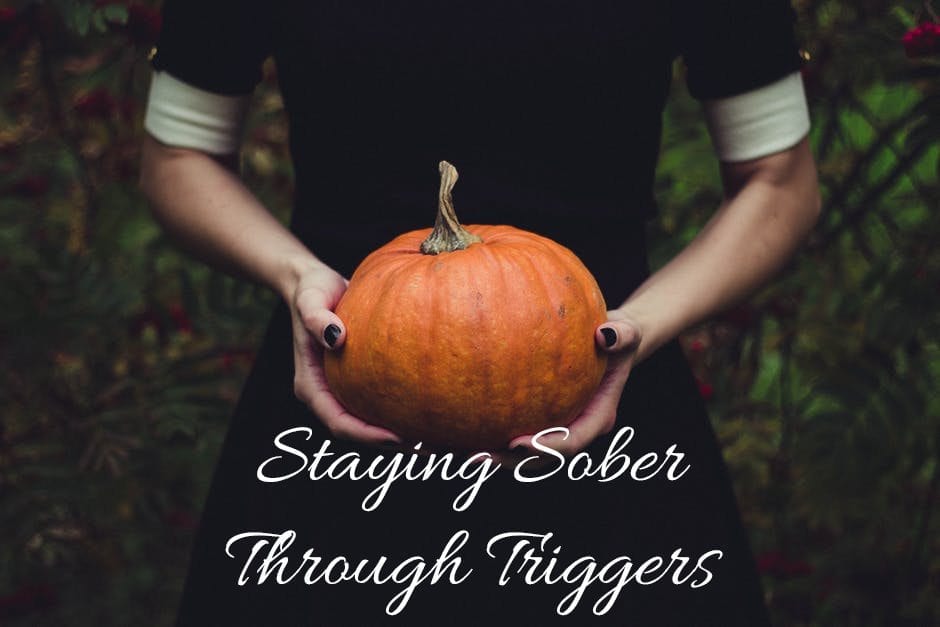 What are triggers?
Triggers are defined as anything that could make an addict use, make bad decisions and make the process of recovery more difficult. Often it is the people you hang with, the situations you'll put yourself through and of course the setting. Halloween is a fun holiday where people tend to get intoxicated, being around such triggers might not be a good choice for a person in early recovery.
Drug use memories and relapse research have shown that a number of things can help a person to seek the use of drugs and alcohol long after they've stopped using. Known factors like stress and triggers (setting, music that reminds the user a time where he/she was intoxicated, friends who use) are all very capable of doing this, even after months of sobriety and quite possibly after years.
Simple solutions to a complicated problem
Here's a few simple ways to help maintain the integrity of your recovery and staying sober on Halloween:
Set a reasonable time to get home, often late nights come with substance abuse.
Don't depend on anyone else to go home. When you're good to go, no one is stopping you.
Set goals for the next day that would require you to be in good shape. Knowing that you'll have to be well rested and keeping it in mind should help you.
Go to a party with people that are sober as well. Attending an event with friends who will drink all night will only make things worst for you.
Then again, all of these options are strictly in the case that you'll want to head out. There's plenty of other things you can do that won't involve being around said triggers. You can stay home and give out candy to those cute kids running around. It also goes without saying that you could attend a support group meeting. There's obviously a lot of people in the same situation who would love to avoid triggers and be in supportful company.
The important thing is to keep your head on the prize. Recovery is the most important step to a better self, relapsing will only delay it and make the process even more difficult. Stay strong and remember that being sober is the best feeling.
If you, a friend or a family member has issues that needs to be resolved or talked about, do not hesitate to contact us via our various channels available. We are just a quick phone call, email, instant message away.

https://twitter.com/EdgewoodHealth
1-800-683-0111
5 Reasons Why You Need Continuing Care After You've Completed a Drug Rehab Program
Congratulations on completing your addiction treatment program! You have an opportunity to start fresh at a new life. Your therapist recommends you enroll in a continuing care program, but you thought you were finished with therapy. Perhaps, you're wondering what is continuing care and why is it important after treatment? You are not alone.
Many of our clients experience the same sense of gratitude and peace after they've completed a residential addiction treatment program, which is a great start, but it's a different world out there now. You may have started to change your behaviour, but the rest of the world has remained the same since you've been gone. For some people, it can be daunting and overwhelming to realize that perhaps you've hurt people and caused some strain in your work relationships as a result of your addiction. It's important that you continue to work on your newly acquired life skills and use the coping tools you learned in treatment to help you work through these challenges. Having the proper support network can also be a positive influence and reminder of why you are in recovery and how to use those new life skills to stay sober.
As part of the Continuing Care Plan at Edgewood Health Network, group therapy, online aftercare, sober living houses and outpatient services are the many ways people can experience continuing care. The strength of continuing care comes strongly from participating in group therapy. This can help you work through and develop a plan on how to handle real, high-risk situations so that you stay on your recovery path. We sat down with one of our addiction counsellor's from EHN's Bellwood Health Services, Susan Barnes, who is a part of the Continuing Care Program, to get a better understanding on what it looks like and the benefits it can offer to people who have completed a residential treatment program.
According to Susan, "continuing care is crucial in maintaining sobriety.  In treatment, people gain awareness, perspective, knowledge, raise their self-esteem, sense of self-worth and efficacy.  However, once back in their familiar surroundings with the same stressors as before – lacking the constant support of the treatment team and co-clients as well as the structure to their daily life that inpatient treatment provides, the gains could easily slip and people often find themselves back in the same old way of thinking."
With the help of Susan Barnes, we developed a list of five reasons why you need continuing care after completing an addiction residential treatment program:
1. Support: A continuing care program can provide you with a safe and supportive environment to discuss the challenges and benefits of being in recovery in a non-judgmental setting because the people listening to you are in recovery themselves.
2. Hope: Continuing care is an encouraging maintenance strategy that can give you the hope and motivation to keep going and stay positive when times get tough. Listening to other people's stories can be a positive experience for you and a reminder of why you chose recovery in the first place.
3. Accountability: For many people, continuing care can be seen as a step down program from their previous structured schedule they followed while in treatment. It's a transition from treatment to everyday living that will help you stay successful in your recovery. It provides you with a support network that keeps you accountable and honest with yourself. At the Edgewood Health Network, the Continuing Care Program has an addiction counselor and other people who are in recovery meet weekly for group therapy and random drug testing. The dynamics of the group setting is what keeps people inspired, honest and self-aware of how you feel and how you're coping with life's daily challenges. These are people that will also call you on your bluff and tell you like it is when they think you are being dishonest. Your sober friends can provide insight and help you understand the behavioural patterns that are red-flags for slip- ups.
4. Increase in Self-Efficacy: Participating in a regular continuing care program will give you the confidence and a stronger sense of commitment to remain sober and practice a healthier lifestyle. When you witness other people in recovery cope successfully in difficult situations, it gives you the courage and self-assurance to believe that you too can stay strong. Every week when you go back to meet with your group, you're acknowledging how much you've accomplished, how much stronger you are becoming in your recovery and how much more determination you have to quickly recover from any setbacks you encounter.
5. Tools & Strategies for High-Risk Situations: Understanding your behavioural patterns to help you make better choices was something you learned while in treatment, but will be practiced more so in continuing care. Continuing care teaches you how to identify and handle situations to prevent you from relapsing. Divorce, health problems, and work-related issues can all be triggers for stress, mood swings, and fatigue.  Having a healthy and thorough plan on how to manage those triggers will help you to be mindful of your emotions and feel prepared for the future.
Sources:
https://psychology.about.com/od/theoriesofpersonality/a/self_efficacy.htm
How Your Fantasy Football League Could Jeopardize Recovery
Fantasy sports sites have been around for a while but the industry has grown dramatically within the last four years. According to the Fantasy Sports Trade Association, in 2011 it had 35.9 million players and now it has over 56 million players in the US and Canada. Accessibility and lack of government regulation are the main reasons why fantasy sports sites have boomed over the last few years and consequently made it so easy for people to get hooked. Most people who participate in fantasy sports play for fun without any money involved with no harm done.  Yet, for people in recovery, these sites can be a new platform for betting online which can dangerously turn into relapse.
Who are at Risk?
Fantasy sports sites can be major triggers for relapse for people in recovery from a gambling addiction. One recovering gambling addict described the discovery of fantasy sports sites as "an alcoholic finding out about a whole new street of bars that he never knew about." He lost $20,000 in fantasy sports sites and as his life continued to fall apart he began to consider suicide.
Exact figures for how many Canadians are gambling online or have a gambling addiction across the country are difficult to find because it's an industry that's unregulated. In addition, people are ashamed and scared to admit they have a gambling addiction. What we do know is that young men, particularly college students and people in recovery are the groups at most risk of developing an online fantasy sports site addiction. According to Matt King, FanDuel's CFO at the time stated that the fantasy sports site market had peaked in 2009 and in order to change things up, they decided to target millennials, people between the ages of 18 to 35. FanDuel's strategy was to go mobile; making it faster, easier to sign up, and play 24/7.
How serious is this problem?
The FSTA (Fantasy Sports Trade Association) website reveals that 19% of the Canadian population compared to 14% of the population in the US are fantasy sports site players. A study of people seeking help with their gambling problem revealed that the group with online gambling experiences had the most severe problematic and pathological gambling behaviours.
A major characteristic that really draws people to use these sites is the instantaneous element.  A psychiatric professor from McGill University who operates an international centre to treat gambling addicts described why these sites are attractive to people, "Why wait until the end of the season to see who was going to win? Let's do it every day."
The potential to lose huge amounts of money and relapse are just a click away. People no longer need to visit a casino to gamble. "According to the Problem Gambling Institute of Ontario, 13-20% of Gamblers Anonymous members have attempted suicide and up to 60% of problem gamblers in inpatient treatment programs have tried or have an idea of how they would commit suicide." When alcohol or drugs are used in conjunction with gambling, the suicide rate increases. Canadians need to be more educated on what a gambling addiction looks like and what to do when you identify it.
What are the signs of a fantasy sports site addiction?
According to our therapist, Alex St. John, who works in the gambling addiction treatment program at Bellwood, the signs for fantasy sports site addiction are the same as any other gambling addiction.  "It can be difficult for a family member to know if their loved one has a gambling addiction.  Until a crisis happens, a person's family really hasn't a clue of what's been going on."
Gamblers Anonymous has a 20-Questionnaire to help people identify if they have a gambling problem. If you answer 'yes' to 7 or more questions then you may have a gambling addiction:
1.     Did you ever lose time from work or school due to gambling?
2.     Has gambling ever made your home life unhappy?
3.     Did gambling affect your reputation?
4.     Have you ever felt remorse after gambling?
5.     Did you ever gamble to get money with which to pay debts or otherwise solve financial difficulties?
6.     Did gambling cause a decrease in your ambition or efficiency?
7.     After losing did you feel you must return as soon as possible and win back your losses?
8.     After a win did you have a strong urge to return and win more?
9.     Did you often gamble until your last dollar was gone?
10.   Did you ever borrow to finance your gambling?
11.   Have you ever sold anything to finance gambling?
12.   Were you reluctant to use "gambling money" for normal expenditures?
13.   Did gambling make you careless of the welfare of yourself or your family?
14.   Did you ever gamble longer than you had planned?
15.   Have you ever gambled to escape worry, trouble, boredom or loneliness?
16.   Have you ever committed, or considered committing, an illegal act to finance gambling?
17.   Did gambling cause you to have difficulty in sleeping?
18.   Do arguments, disappointments or frustrations create within you an urge to gamble?
19.   Did you ever have an urge to celebrate any good fortune by a few hours of gambling?
20.   Have you ever considered self-destruction or suicide as a result of your gambling?
Alex revealed, "If you are in recovery and think you might be relapsing, here are a few questions you should ask yourself":
Are you having slips in personal hygiene?
Do you find yourself purchasing lottery tickets?
Are you isolating yourself from friends, family and your recovery support group?
Are you making small wagers and convincing yourself that you aren't a full blown casino gambler?
What can be done?
If you are concerned about a loved one or yourself, please give us a call. We'll provide you with support and guidance on how to start putting your life back together again.
Sources:
TSN: Daily fantasy sports gaming illegal in Canada, trade group says
New York Times Fantasy Sports Site
Toronto Star: Fantasy Sports industry braces for change as legal challenges mount
https://gamblersanonymousontario.org/20questions.html
https://www.upworthy.com/3-reasons-more-and-more-states-are-outlawing-daily-fantasy-sports-sites-like-fanduel
https://www.problemgambling.ca/EN/ResourcesForProfessionals/Pages/SuicideandGamblingPart%201.aspx
https://www.problemgambling.ca/EN/ResourcesForProfessionals/Pages/ProblemGamblingandSuicide.aspx
https://fsta.org/research/industry-demographics/
https://www.netaddiction.com/articles/gambling.pdf
8 Powerful Ways to Improve the Way You Handle Triggers
Knowing how to identify and manage your triggers in addiction recovery are key in maintaining abstinence. Various situations, people or places can cause you to want to use or drink again.  And it's not surprising – it's how you've coped with difficulties for years.
There are two different types of triggers: "external" or "internal" and each can arise from our environment, lifestyle or relationships you have with others.  We created a chart to help you visualize what these are and identified several powerful ways to help you improve the way you handle triggers.  Every time you handle a trigger in a healthy way, is another time you prevent relapse.

Prevention and Action- What You Can Do:
1. Develop a list of people, places and things that may trigger you. Next, create a plan for each describing how you'll handle it. Maybe you'll call a friend or your sponsor. Maybe you'll meditate. Whatever it is, you'll know what your next step is when that trigger hits.
2. Prepare yourself. Make a schedule. Create a plan for what your week or month will look like so that you don't have time to put yourself in situations that can lead you in the wrong direction.
3. Call your sponsor or talk to your counsellor or therapist regularly about your triggers.
4. Breathe. Reflect. Jeff, one of the counsellors and a writer at Phoenix, believes it's important to stop and breathe. "I ask myself what the heck? What am I thinking right now? Then I play the tape through. What will happen after my money or drugs run out? I'll hate myself, lose my job or have to live a lie until I get caught. Either way I will be a mess. Relationships would be screwed. All those things would make my life hell. And I can't live in hell ever again. Then I ask myself what would a healthy person in recovery do right now?"
5. Go for a walk or remove yourself from the situation to help you stop thinking about those cravings.
6. HALT! Make sure you are getting enough rest and eating regularly to ensure your blood sugar level doesn't drop, because that can trigger those cravings.
7. Get rid of the things that are causing the trigger and try meditating or practicing mindfulness. Mindfulness can help you understand how to live in the present moment while safely experiencing your emotions.
8. Try seeing an acupuncturist. Derek Shin, a psychotherapist and registered acupuncturist, who works closely with Bellwood Health Services clients explained why acupuncture helps a lot of people who experience cravings: "There are specific points that acupuncture uses to help ground you. These points are all about balancing the mind, body and spirit.  If you focus on specific points of the body, they can help with anxiety, stress and fatigue. We use acupuncture in conjunction with breathing to help patients with these cravings."
9. Triggers are going to happen to you. What matters is how you deal with them. The important thing to remember is that recovery is possible. You don't have to do this alone. Reach out to us if you need to talk to someone over the phone or visit one of our clinics.
Sources:
How to Fight Those Triggers. The Fix
5 Tips for Managing Triggers During Addiction Recovery (World of Psychology)
5 Things you need to know about EMDR, Trauma and Addiction
By Nicole Makin, MACP, RCC
Having found my place in the rooms of Al-anon in my 20's, I was blessed to find an incredible therapist who was 20 years sober in AA and highly trained in the treatment of trauma. With her support, I processed events from childhood that still overwhelmed me and contributed greatly to my codependent behaviors as an adult. With a sense of safety and trust established we moved on to EMDR therapy, a powerful form of trauma processing, and I rapidly moved from chronic anger, depression and insecurity to a sense of personal freedom and purpose in life that is still with me today. I learned how to inhabit and listen to my body's messages through prayer, meditation, yoga, diet, exercise and daily affirmations. I reset my nervous system from stressed to calm and confident and was able to develop skills in areas I was deficient in due to traumatic childhood experiences. I went from feeling as though isolation was my only relationship skill to developing a sense of community and trusting myself with a variety of relationships. Now that we offer EMDR therapy in both our Vancouver and Victoria clinics, here are 5 things you need to know about EMDR, trauma and addiction:
1) Growth and development are stunted in addiction.
In treatment we say that a person's mental and emotional age typically reflects the age when substance use begins. This is also true if you were raised in a home where substances were being abused and poor role modeling was mixed with the stress of living amidst addiction. In either case, the result is that we have a lot of people in recovery with adult bodies who have the emotional intelligence of 12-15 year olds. And like any 15 year old, they are often lacking in interpersonal communication, boundary setting, self-care, managing stress and problem solving. If we want to be healthy and reach our full potential in life, it is our job to become our own loving parent and help ourselves grow up!
2) Addiction and trauma often go hand in hand.
Addiction and trauma are often correlated. Amongst individuals with addiction disorders, many have experienced trauma while many trauma survivors struggle with addiction. What folks with addiction and trauma issues have in common is that we often arrive into adulthood lacking in the personal growth and development skills we talked about in number one. In fact, some people view addiction as a misguided attempt to gain a sense of control over the enormous stress that people experience when they lack the emotional maturity and healthy supports or coping skills to meet normal life challenges in resourceful ways.
3) Trauma effects the functioning of the brain and the nervous system.
Mental health researchers and neuroscientists are widely in agreement that emotional trauma impacts the brain and the nervous system, particularly when it takes place during critical child developmental years. Children and adults who experience trauma often become more sensitive to external stimuli and it is believed that this is due to several factors happening in the brain and nervous systems.  This means that people who have experienced trauma are not as resilient as those who haven't; they often feel unsafe when others don't, and their brain can "shut down" during times of high stress.  This means that their brains are more vulnerable to the risks of addiction, and less able to deal with triggers when in recovery.
4) You can learn to be more resilient to life challenges.
The notion of resiliency is commonly discussed in the psychology field and it is believed that regardless of the nature or severity of trauma an individual experiences, certain individuals have the ability to overcome challenges and emerge stronger and wiser. Can we learn to be more resilient? According to the American Psychological Association website (2015), "resiliency is not a trait people either have or don't have" but rather it is a skill set made up of "behaviors, thoughts and actions that can be learned and developed in anyone."  Bottom line: trauma doesn't have to stand in your way forever because you can learn the skills you need.
5) EMDR can help!
EMDR is a form of psychotherapy designed to help treat the symptoms of trauma.  It allows a client to to address a traumatic experience that has overwhelmed the natural resilience and coping mechanisms of the brain. The painful memory is reprocessed through an eight-phased technique until it is no longer psychologically disturbing. By working with a skilled clinician, individuals can learn to understand their body's stress response and how to achieve a sense of calm in the nervous system so that the brain can do the processing needed in order to integrate past experiences and move on with healthy living in the present. EMDR has been shown to be particularly effective in overcoming trauma by assisting individuals to develop the tools to change their state from stressed to calm and to fully process traumatic events so that they are no longer disturbed or triggered by them in the present moment.
If you`re interested in speaking to a clinician about EMDR, please contact 1-250-590-3168 in Victoria or 1-604-734-1100 in Vancouver.
5 Tips for Staying Sober During the Calgary Stampede
It's the final weekend of the Calgary Stampede and while this annual rodeo means lots of fun for most of the city, it can be a hard time for those in recovery.  With plenty of beer gardens, parties and late night hours, the Stampede has been described as 'Cancun on spring break with western wear'.  This party atmosphere has been increasingly examined by the media; CBC reached out to our Calgary clinic for comment on how it effects those with addiction.
So how can you enjoy the final weekend of Stampede without compromising your recovery? Here are some expanded tips from our clinicians:
1. Stay Connected
Stay in touch with others in recovery. Talk to them about the upcoming events and your feelings around them. These are people who understand you, what you're going through and can help support your through it.
2. Take Care of Yourself
Since this could be a very triggering time, it's essential that you practice self-care. Get plenty of rest, some exercise, meditate, eat three healthy meals a day. Be mindful of feelings of anger, loneliness or longing and take action to address them.
3. Create New Ways to Celebrate
The same old places and events can trigger negative urges, so plan some new ways to enjoy the Stampede. This may mean staying out of the party tents or off the midway, and going to more of the animal demonstrations.
4. Have an Escape Plan
There is nothing wrong with having a planned exit time from any gathering. Having your own transportation is key; no need to wait around for your ride in a situation you don't feel comfortable in. You can plan exactly how long you're staying at an event, and have a sober friend check in with you at your planned exit time.  Or, have a list of sober friends you can call if you're at an event and you feel triggered.
5. Respect Your Fear
There's nothing wrong with having a little healthy fear around a party focused event like the Calgary Stampede, especially if you're new in recovery. Respect that fear, and stay away if you need to. There's also nothing wrong with taking a year off – your sobriety is more important than your worries of missing out.  You can always enjoy the Stampede next year, when you're a little more stable in your recovery.
Remember that we're hear for you.  Should you have trouble with substance abuse during the Stampede you can always call our Calgary office at  587-350-6818.
Seeking Treatment for PTSD: The Recovery Process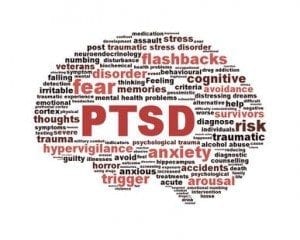 Post-traumatic stress disorder (PTSD) is by definition a set of symptoms resulting from a traumatic experience of "death, threatened death, actual or threatened serious injury or actual or threatened sexual violence. " More broadly, PTSD can also be defined as having experienced an overwhelming situation where your normal coping strategies are not adequate. Symptoms of PTSD can vary, but most people with the disorder experience sleep disturbances, hyper-arousal, flashbacks and mood disturbances.
 At Bellwood, we see clients who have experienced such traumas and are struggling with the symptoms of PTSD. Our program for hazardous employment groups includes members of the Canadian Forces, the RCMP, the police, EMS and fire services and would potentially be open to other work related traumas. We added the term of operational stress injury (OSI) to our program description since it is something first responders would often experience.
 As a therapist in the Addiction & PTSD/ OSI program at Bellwood, I've found that the traumatic experiences at work change how a person functions and relates at home. Clients often experience alienation. For example, they report "not knowing where to put their keys in their own homes" and don't know how to relate to normal life or perform day-to-day tasks, including shopping or driving in traffic. Everything feels too mundane to be of interest compared to active duty.  In their deployments, they experienced high arousal and adrenaline-inducing activities.
 As a result of their alienation, people with PTSD might resort to drugs or alcohol to find relief from the emotional pain, loneliness and the feeling of "going crazy."  They might find themselves covering up anger and pretending that things are alright.  Using also becomes a way of dealing with the irritability, intrusive memories, and nightmares. Sometimes, the only time an individual with PTSD feels "normal" is when intoxicated or when involved with work. When at work or deployed, job tasks are pre–determined and the soldier or officer focuses only on work tasks – something at which they believe they excel.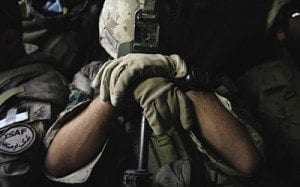 Clients that I see often express the feeling that no one outside of work could possibly understand what they are going through and that no one is as "messed up" as they are.  Many express the wish to either have been killed (because then, "at least my kids would think of me as a hero") or physically injured because then they would receive support from the whole community upon their return home. With something physical, the nature of the injury is apparent and no one would think they are making it up. The problem with PTSD is that it is invisible and remains that way until the person realizes that they are not alone and accepts that their experiences have changed their feelings.
One of our goals in treatment is to reduce or eliminate the emotional disturbances related to the traumatic work experiences by learning grounding techniques and self- regulation tools. Our treatment approach is the establishment of safety and stabilization. Through this process, trust is built. This work is enhanced by successfully identifying and continuously managing environmental and emotional triggers. By employing the emotional regulation and grounding techniques, clients can ultimately master their triggers, lessening their impact on their mental health. Other key features of our program include: stress management techniques, anger management, sleep hygiene, resilience identification and recovery planning.
As a result, major PTSD /OSI symptoms are reduced and clients can begin to realize that when triggered the traumatic experience is not happening anymore and that they are able to deal with their feelings in more constructive ways.  However PTSD/ OSI symptoms need long-term care and management. Treatment does not "cure" the individual but with ongoing support, the client can more successfully deal with life's problems without the use of drugs and alcohol and can learn to put their traumatic experiences into a better perspective. At times people may learn to refer to their symptoms as post traumatic growth or post traumatic success and can appreciate their experiences as important.
https://www.bellwood.ca/post-traumatic-stress/