We're pleased to announce that these webinars are eligible for continuing education units (CEU's) recognized by the Canadian Addiction Counsellors Certification Federation (CACCF)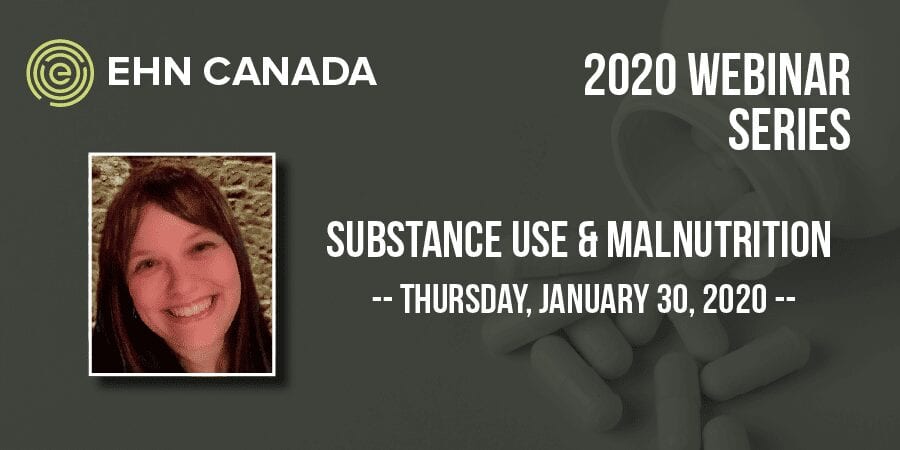 Substance Use and Malnutrition
With Gail Kardish (Jan 30)


Understand Nutrients and their functions with individuals with addictions
Healthy eating guidelines for those individuals with addiction
Feeding the brain in recovery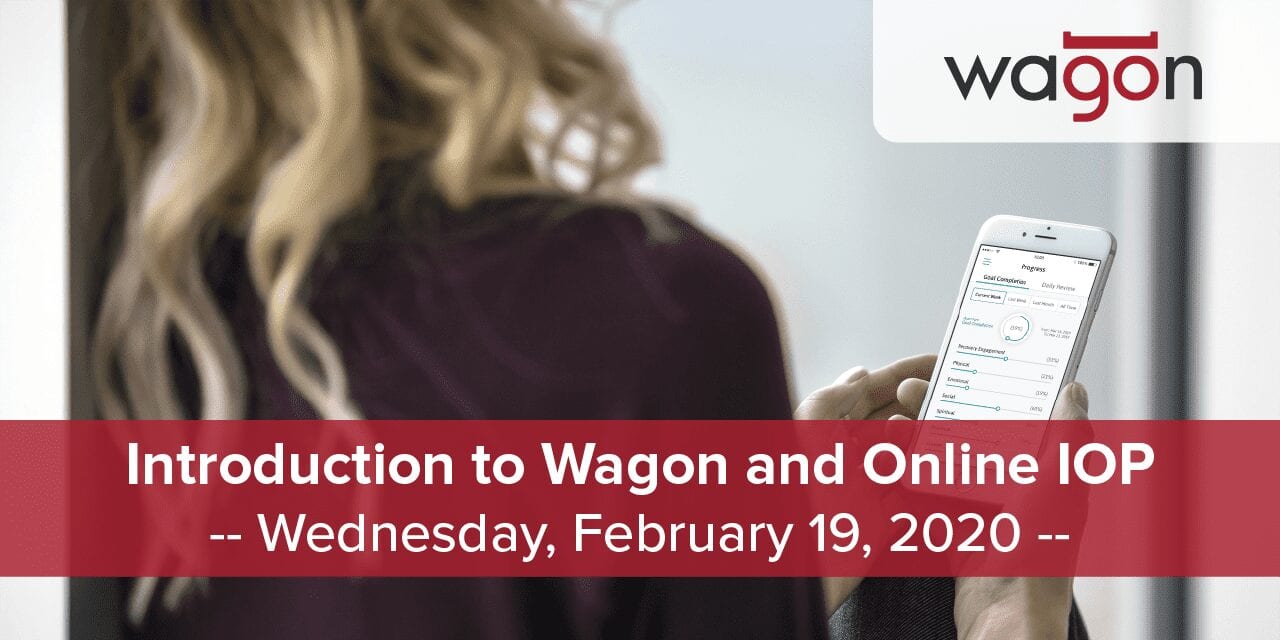 Introduction to WAGON and Online IOP
With Juliana Kulic, Michael Hathaway and Rochelle Hildebrand (Feb 19)

WAGON is an online outpatient clinic and ongoing aftercare platform created for addiction and substance use disorders. Using a combination of video counselling and recovery planning in our WAGON app, our programs are designed for those who can't access addiction treatment in-person for aftercare following inpatient treatment or our outpatient services. Whether you live in a remote community, have a busy schedule or work shifts, WAGON can provide you with high-quality treatment for substance use disorders at home and on-the-go.
This Webinar does not provide any CEU's
Self Compassion in Treatment
With Sandeep Marwa (Mar 19)


Identify the components for self compassion
Examine the research behind self compassion
Understand the use of self compassion as a therapeutic tooL
This Webinar provides 0.5 Ceu's​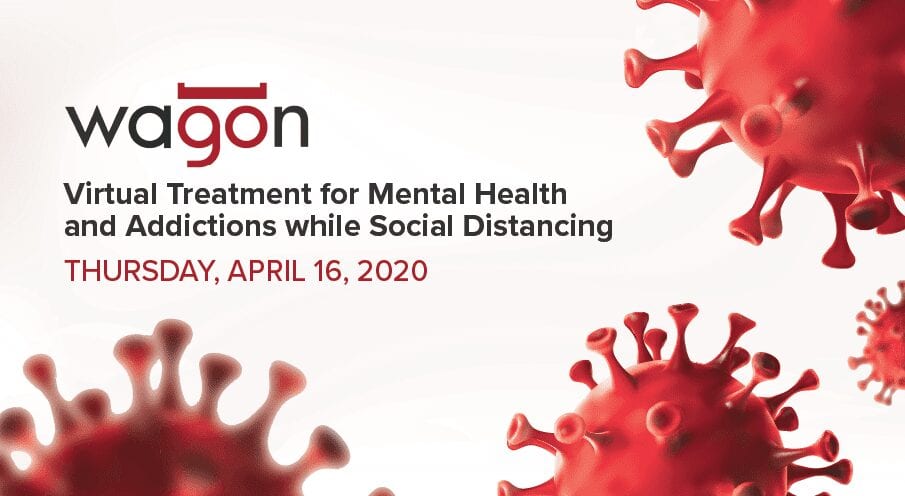 WAGON – Virtual Treatment for Mental Health and Addictions while Social Distancing
With Jessica Stapleton, Michael Hathaway and Rochelle Hildebrand (Apr 16)

By using WAGON, our patients, alumni, and community members can continue to have excellent mental health and addiction care, even if they need to quarantine themselves. While the ideal situation is for anyone who needs addiction or mental health treatment to be able to come to our facilities, we want to reach out and help as best we can in these unprecedented times – especially for those living in remote communities, who cannot access the care they need.
This Webinar does not provide any CEU's
What is Sex Addiction: Debunking the myths
With Evan Newton (May 21)


Identify different types of sex addiction
Understand the relationship of sex addiction and early life attachment trauma
Introduction to Patrick Cares Recovery Task model used in Sex addiction programming
This Webinar provides 0.5 Ceu's​
Use of Energy Conservation Techniques To Improve Scheduling and Planning
With Scott Wooder (Jun 18)


Increase awareness of how fatigue impacts daily functioning and the link to keeping individuals within the "depression cycle"
Introduce strategies to break this cycle in a more sustainable way
Learn more about strategies to improve daily/weekly planning and maintaining consistency with them
This Webinar provides 0.5 Ceu's​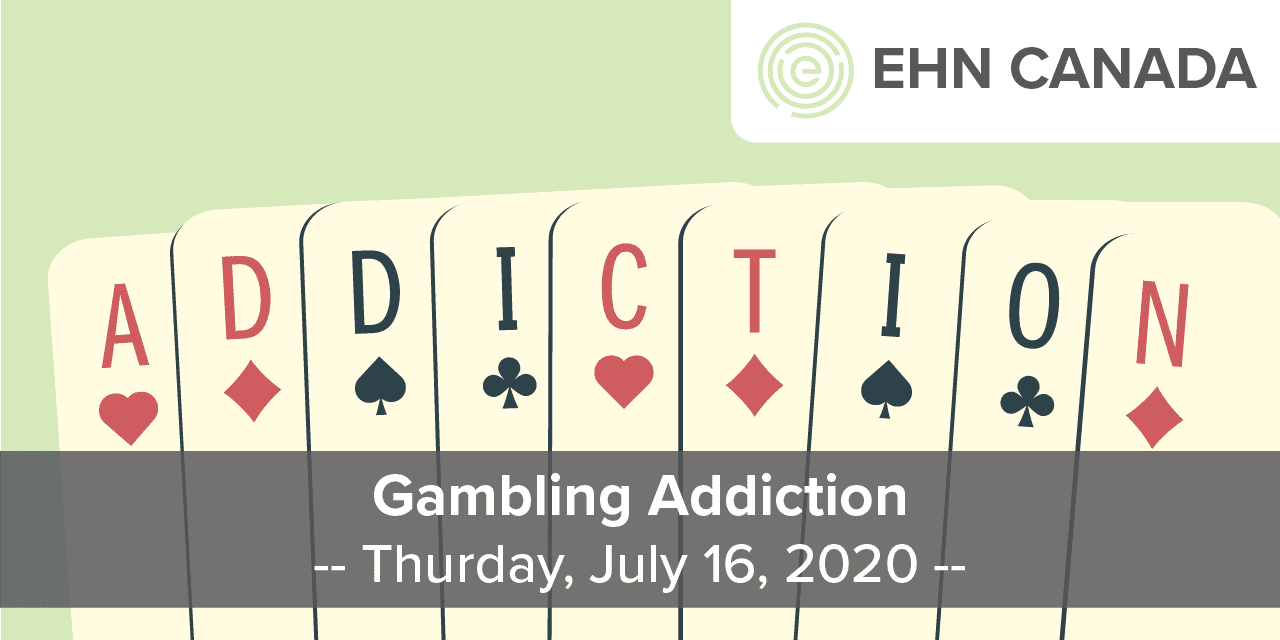 Gambling Addiction
With Laura Politi (Jul 16)


Defining a gambling addiction (Process addiction)
Tools that can be utilized with problem gamblers
Understanding gambling triggers, relapse prevention and healthy management of money
The emotional meaning of money
This Webinar provides 0.5 Ceu's​
Return to Work During A Pandemic: What You Need to Know
With Yvette Brown (Jul 30)


Supporting employees returning to work during COVID-19
Supporting employees who are continuing to work from home
Psychological effects of both situations
What the company can do (and can offer) for these employees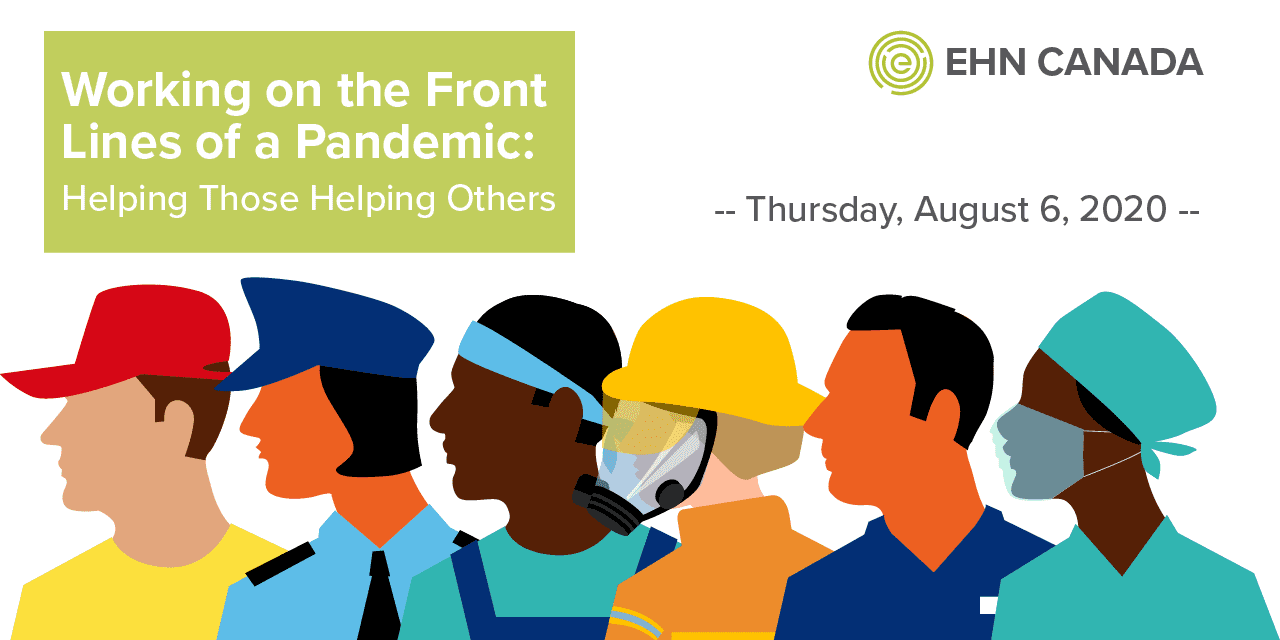 Working on the Front Lines of a Pandemic: Helping Those Helping Others
With Dr. Vivien Lee (guest) and Colette Currin (Aug 6th)


Identify challenges and stressors for first responders and their families during the COVID-19 pandemic
Overview of adaptive coping and emotion regulation strategies
The need for first responder-specific treatment
This Webinar provides 0.5 Ceu's​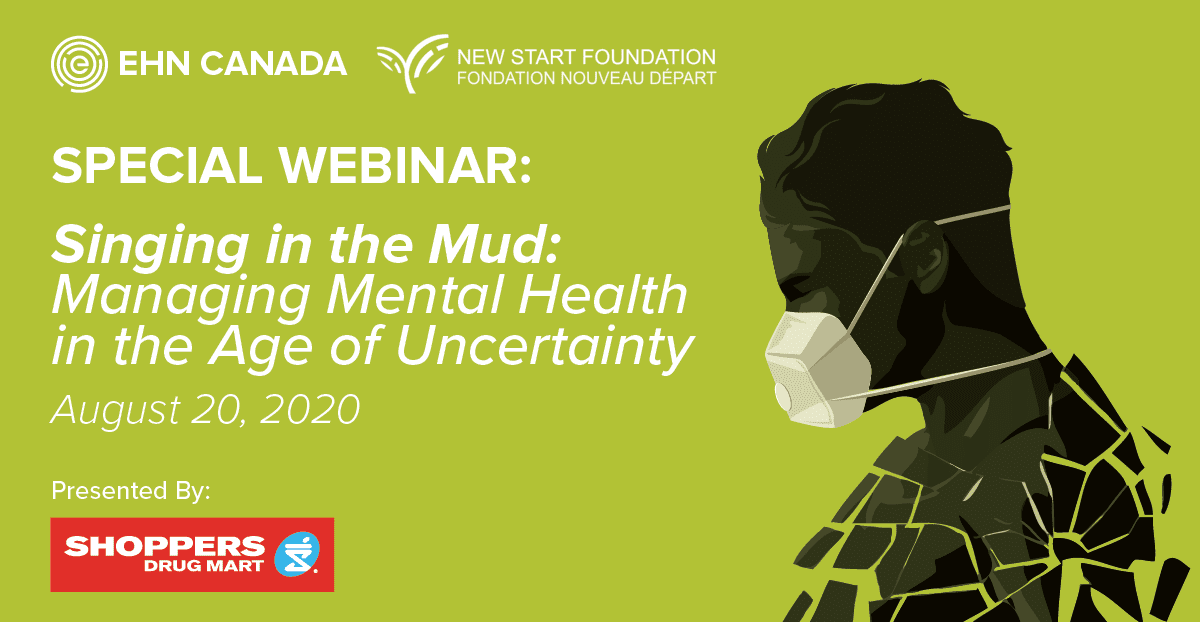 Singing in the Mud - Managing Mental Health in the Age of Uncertainty (sponsored by Shoppers Drug Mart)
With Dr. Anita Federici (guest) & Agustina Jorquera (Aug 20th)


Symptoms of emotional distress and burnout
Evidence-based strategies for reducing emotional vulnerability and bolstering resilience
Mindfulness skills for work with clients to reduce anxiety and manage uncertainty
What happens when patients deteriorate in the community despite using coping strategies or applying them inconsistently
Link between mental Health and substance use disorders
This Webinar provides 1.0 Ceu's​
Current and Novel Approaches to Opioid Use Disorders (sponsored by Shoppers Drug Mart)
With Dr. Jennifer Wyman, (Sep 10th)


A medical module for physicians and non-physicians
Current updates on Opioid-Use Disorder, new treatments and approaches
Policy on opioid use treatment
This Webinar provides 1.0 Ceu's​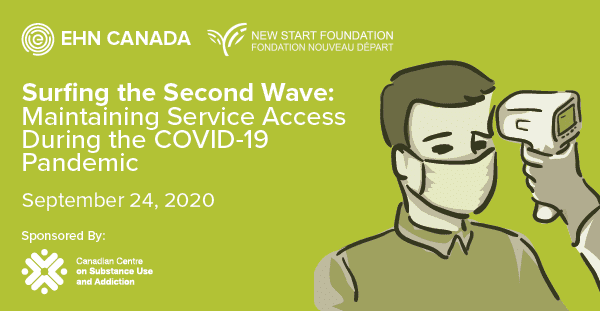 Surfing the Second Wave: Maintaining Service Access During the COVID-19 Pandemic
Presented by the CCSA (Canadian Centre on Substance Use and Addiction) (Sept 24)


Learning about what did and did not work well to ensure continuity in the provision of substance use services and supports during the first wave of the COVID-19 pandemic
Deriving valuable information on what preparations are in progress or can still be made for a potential second wave of the COVID-19 pandemic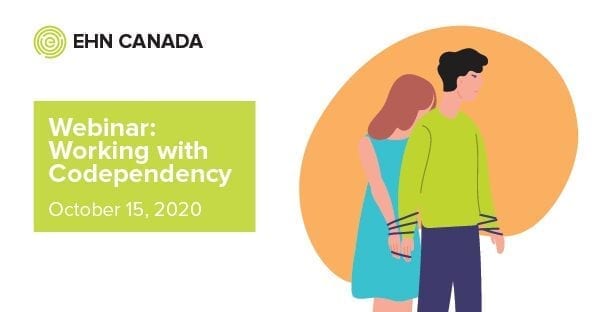 Working with Codependency
With Natalie Cournoyea (Oct 15)


Defining codependency
How to set and maintain health boundaries
Importance of self care / recognizing your own needs
This Webinar provides 0.5 Ceu's​
Medications used in Addiction Treatment
With Dr.Ilan Nachim (Oct 29)


Learn about medications used for long term management of substance use
Understand how medications can be effective in managing cravings
This Webinar provides 0.5 Ceu's​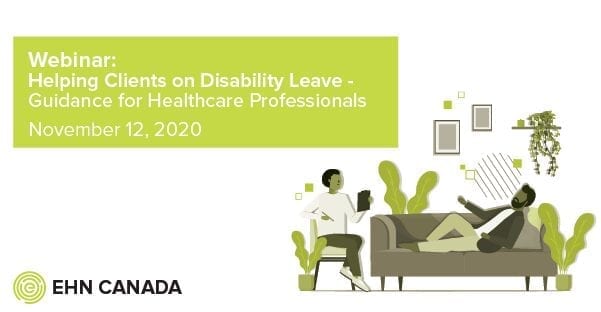 Helping Clients on Disability Leave: Guidance for Healthcare Professionals
With Leanne Goldstein (guest) (Nov 12)

Understand what healthcare professionals can contribute to the application process for disability leave, particularly in the context of substance abuse and mental health claims
Know the applicable tests for disability and how these are applied
Learn about the tools used by insurers to adjudicate claims
Gain insight into the importance of treatment and rehabilitation provisions in applicable insurance policies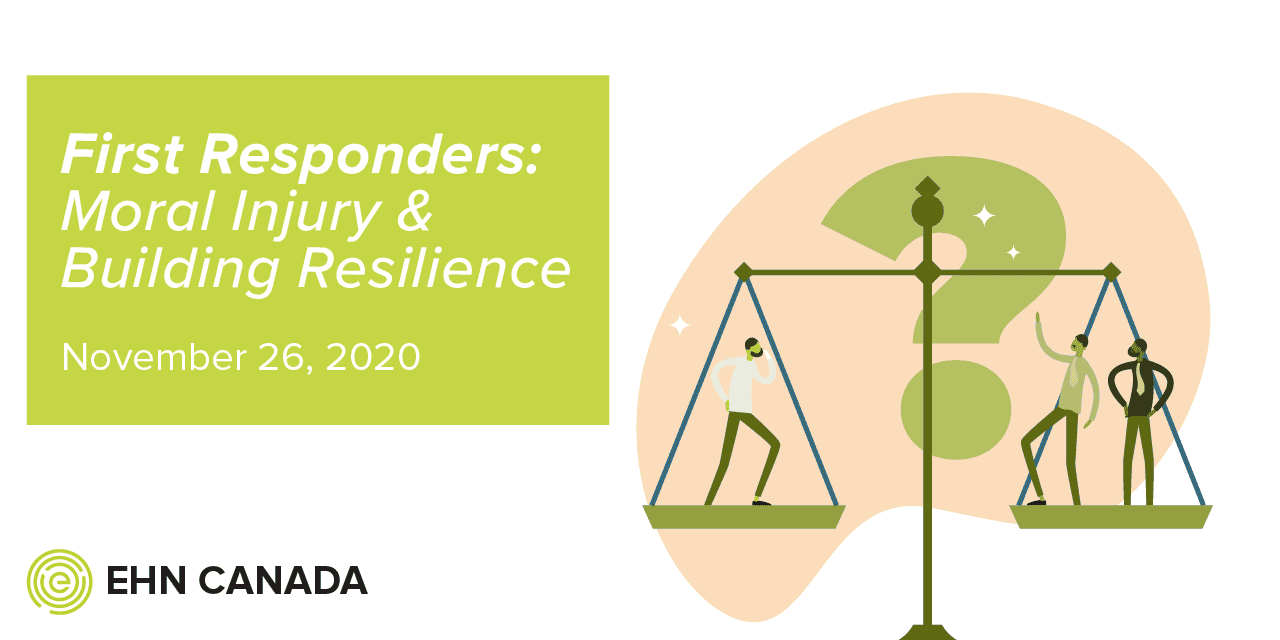 First Responders: Moral Injury & Building Resilience
With Dr. Katy Kamkar (guest) (Nov 26)
Define moral injury, and how these impact mental health and function
Explain the difference between moral injury and PTSD
Key strategies for building resilience pathways
This Webinar provides 1.0 Ceu's​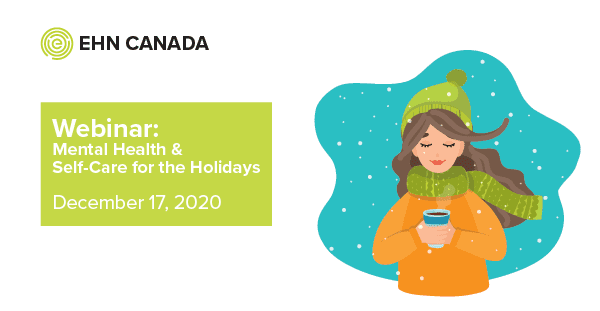 Mental Health & Self-Care for the Holidays
With Janina Barnett, Debbie Broessler, and Colette Currin (Dec 17)

Challenges facing families over the holidays, particularly in light of pandemic-related safety precautions and restrictions
Tips for practicing self-care while supporting loved ones struggling with mental health and addiction
How and where to seek help
This Webinar provides 1.0 Ceu's​