This is Recovery Ranch Treatment Centre.
A serene addiction treatment facility in the B.C. Rocky Mountains.
We offer several confidential, no-commitment ways to learn more about our treatment centre in Fort Steele, B.C.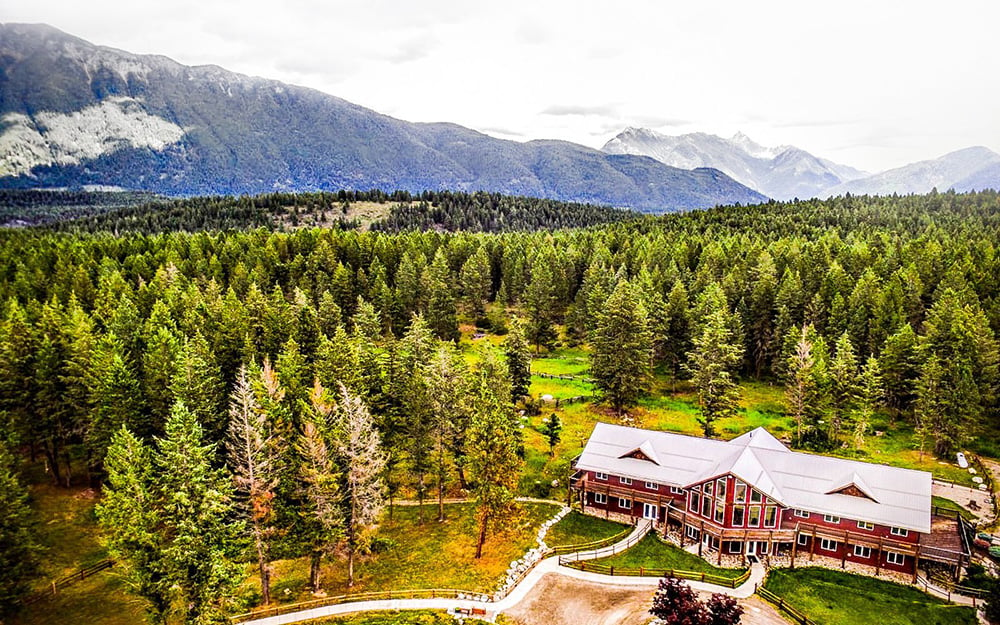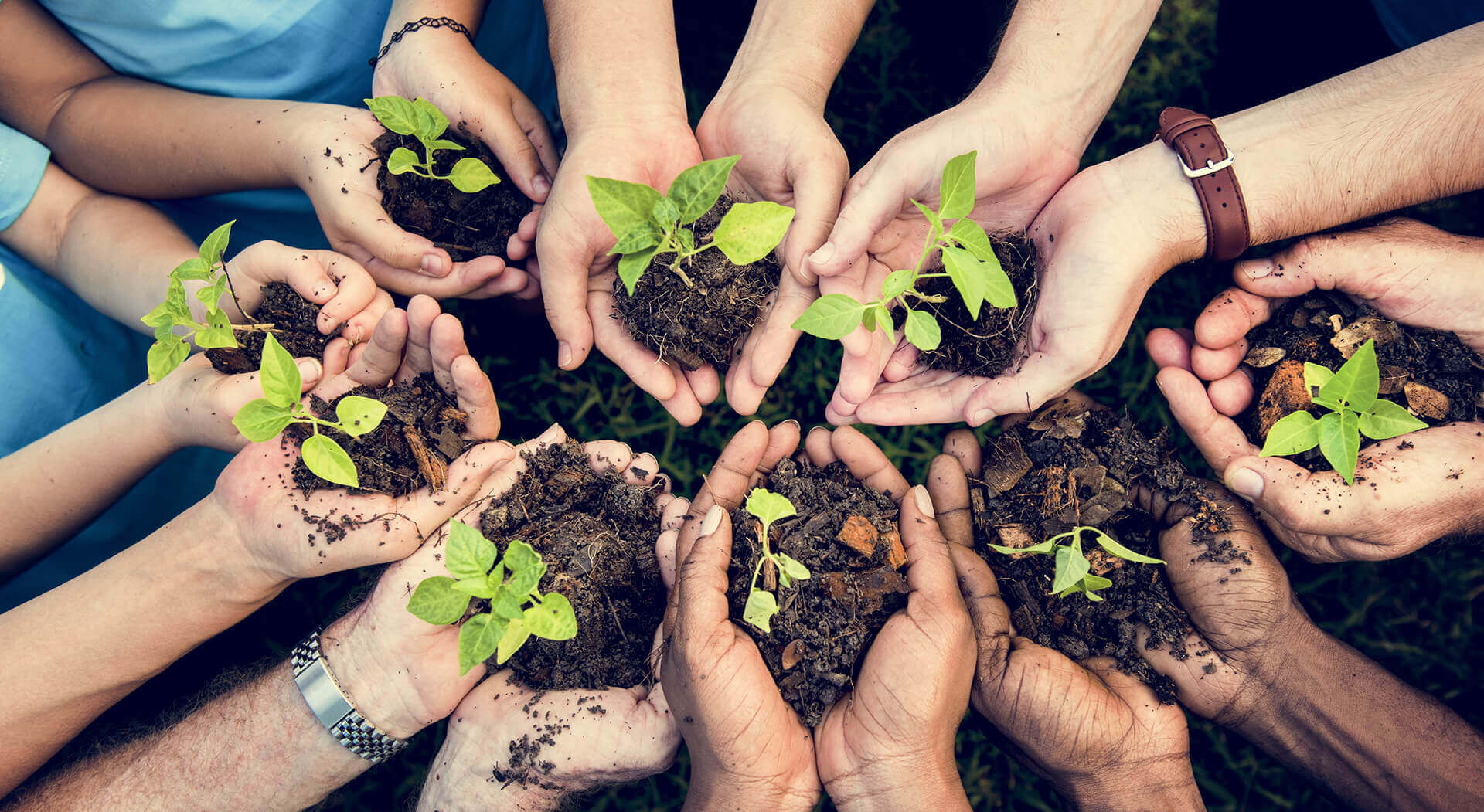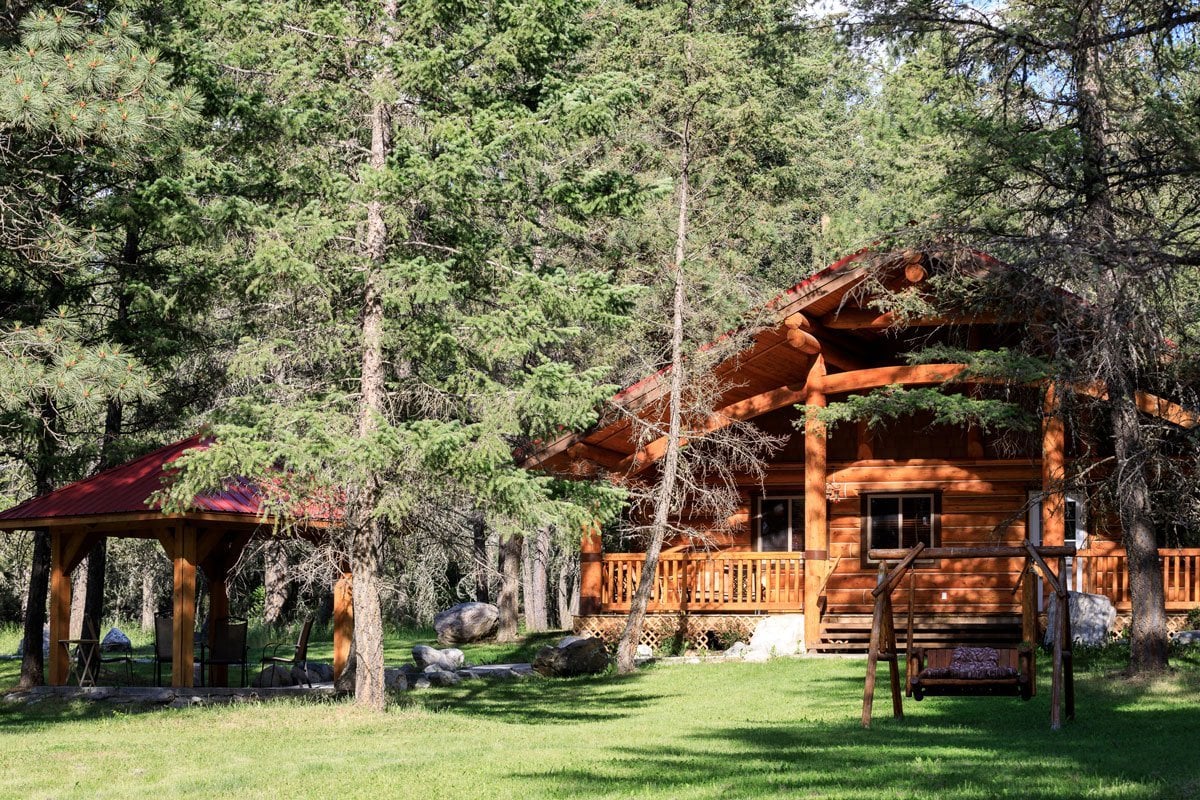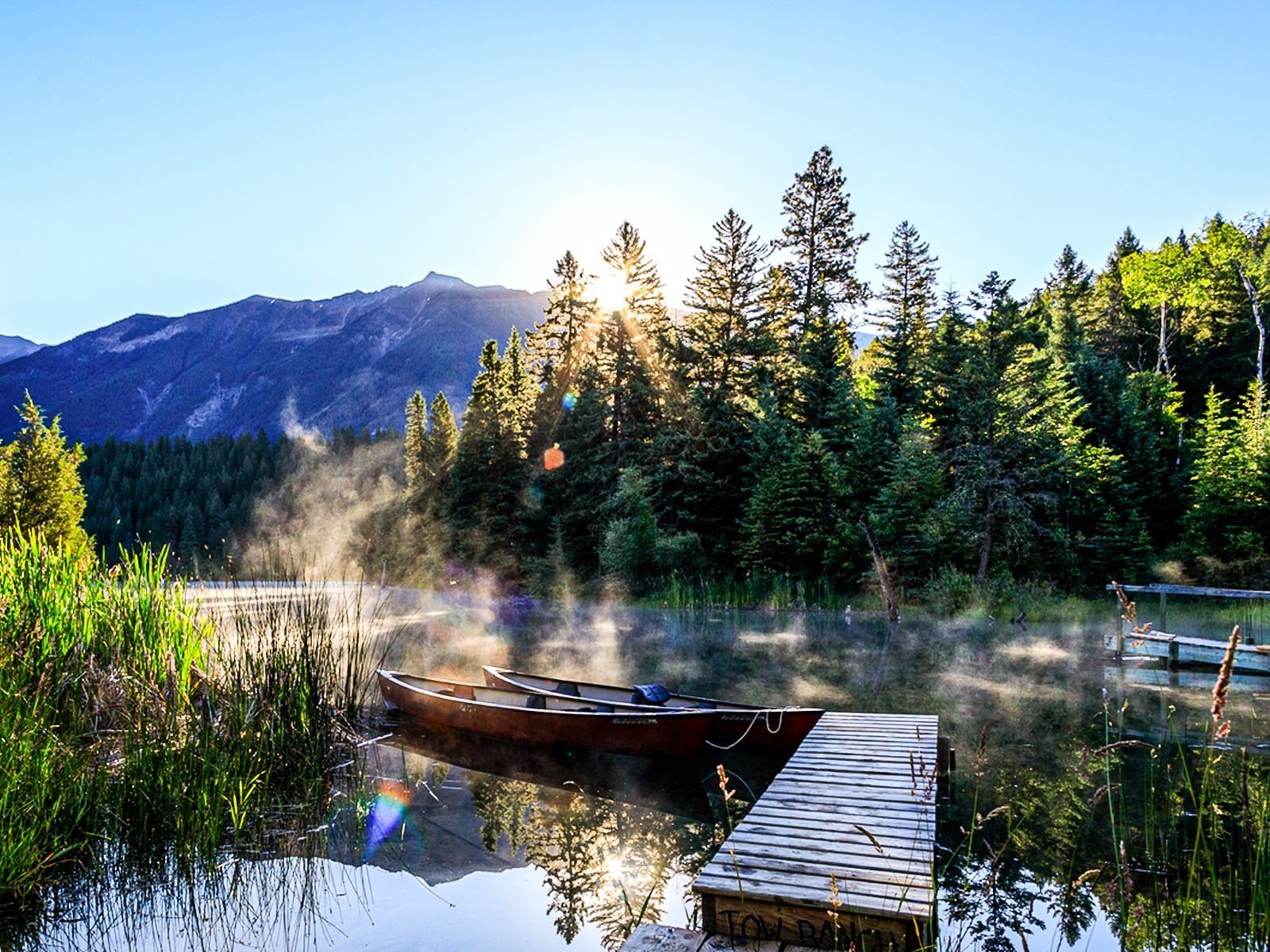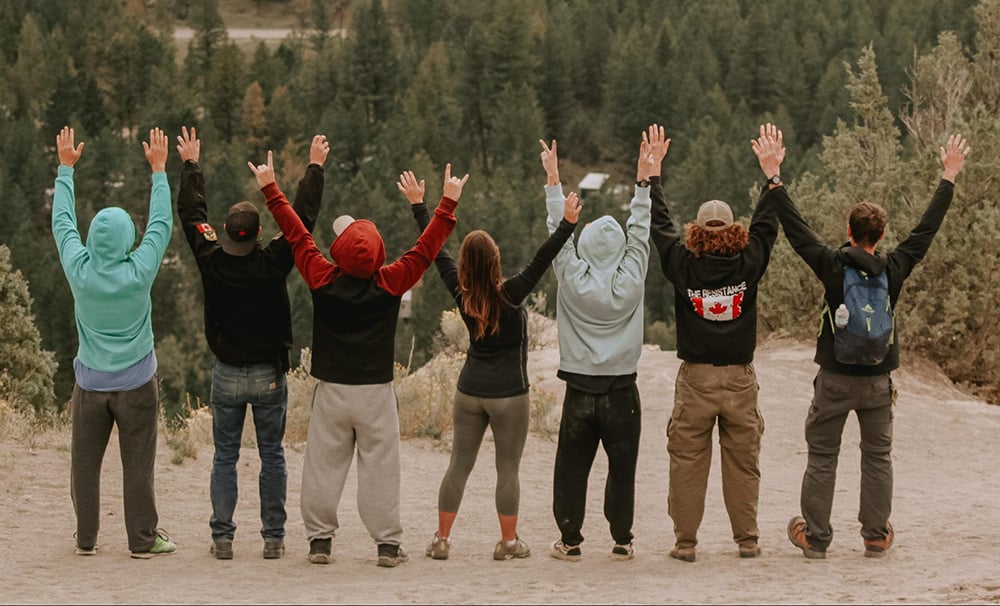 Recovery Ranch Reviews
Travis M
★★★★★
Amazing place change my life food is delicious
Andrew B
★★★★★
Great place great peoplel helped me alot
Arthur howe
★★★★★
Hey everyone this place is something else I highly recommend going there if you want help all the staff are professional and genuine they take pride in their work . I'm so happy I went I finally have my life back and the skills to maintain a healthy life so if you're reading this hurry up and book you spot you won't regret it
John MacKenna
★★★★★
My experience at Recovery Ranch has given me a new lease on life. I went in with an open attitude and was dedicated to getting better and the staff saw this early on and treated me with respect and understanding throughout. The clinical team in particular were well organized in delivering individual treatments for clients and it felt as if everyone was rooting for me to get better. The location is amazing and really helped this "agnostic/athiest" work on spiritual growth. I thought going in I would benefit most from individual counselling sessions, and while these were very beneficial, the group therapy was very effective. The relationships I developed with other clients also played a big role in my healing. The program has flexibility to suit each individuals needs, even if you struggle with the "12 steps", introducing the many recovery paths. Hikes, yoga, equine therapy and "Clearing Circle" were some of the activities I really enjoyed. I left a much more confident, hopeful and stable human than the version that entered.
Cody Vanghel
★★★★★
The ranch is magical the staff are amazing the food is great this place gave me my life back and I will be forever Greatful!!!
Canada Proud
★★★★★
Kaitlyn Page
★★★★★
Tim Rioux
★★★★★
I attended the Ranch on June 27 2009, with 7 days off my DOC. As soon as I entered the lodge I knew I was in the right place, everyone was so welcoming. At first I thought I only had a drug problem however I realized that I had a "life on life's term" problem. I was there for 30 days and required an extension' as it took me longer than others than I needed more time, the owner at that time let me continue with treatment which I required. I am happy to say that this year on June 20 2023 I will be celebrating 14 years substance free. I have a life today I could not envision when I stepped onto the property.Thank you for my continued recovery without the people and place I am not sure where I would be today.I continue to visit on occasion and am forever greatful.Tim R
Blair Ongman
★★★★★
The Ranch was an experience ill never forget. This place had a magic about it, the staff and clients were all fantastic and Ill be grateful for my time at the Ranch forever. Food Great, Shelter Great, program top shelf.
Ryan Na
★★★★★
TOP OF THE WORLD IS The best treatment centre in the world. I ain't joking. Things look like they may have changed a bit. but the staff are incredible. Go here.
kelli litwin
★★★★★
Amazing place for recovery. Great staff. Great food, great experience!! I truly miss this place!
Wyatt Thompson
★★★★★
The best decision I ever made for myself was going to the ranch. The people I met and the staff that helped me through my journey were remarkable in every way. Food was out of this world great. The accommodations were very clean and comfortable , and the property breath taking. I will always cherish my time there.
Kaila Huser
★★★★★
I went to Top of the World Ranch for 60 days in 2021. I was in desperate need of help. The staff at the ranch were helpful and supportive with every step of the recovery journey. From the intake process over the phone to being in the treatment center itself and receiving care, I felt that I was taken care of professionally. The atmosphere at the Ranch is beautiful not just because of the location but because of the compassion, support, growth and healing that happens there on a daily basis. The helped me heal, not just with my drug dependency issues but they gave me the tools to start to heal mentally, emotionally, physically, spiritually and socially as well.
Tim Kinahan
★★★★★
This place literally saved my life, my marriage, and my career! Amazing place in the setting of beautiful mountains and rivers.Staff are a mix of those in recovery themselves as well as those with academic backgrounds.Good sized shared and single cabins. Gym equipment, vast hiking trail system.The chefs and program facilitators are amazing. I've never eaten so good!The PFs are supportive friendly and informed!The weekly programming is easy to follow and ranges from group sessions to one on one to art therapy,yoga, horse therapy.
Peggy Rubens-Ellis
★★★★★
Cheryl Mcmeekin
★★★★★
Levi Davies
★★★★★
Top of the world ranch was the most amazing experience I could have ever had. The staff, the food and the programs, the top of the world ranch helped me through my journey greatly and offer so much support inside the treatment center and outside of the treatment center
Greg Scribner
★★★★★
I was at the ranch in late summer of 2018, i couldnt imagine a better place . Amazing staff from the councillors to program coordinators and chefs. Such a positive experience. I have never been in a better place in my life. Would reccomend to anyone .
Shane Cribb
★★★★★
Top of the world was an amazing experience. The staff was better then I had expected food was incredible. What I learned their has helped me stay clean.
Golden Warrior
★★★★★
Ron Kruger
★★★★★
It's been over two years since I stayed at the Ranch. If you are looking for a well rounded approach to addiction recovery this is the place. It will change your body mind and soul. The staff is amazing, the grounds are amazing and the food is amazing. But the most amazing part of this place is that if you allow yourself to be open you might just find yourself. They give you the tools but you still have to do the work. I still go back to the Ranch for the alumni sweats and the Saturday night meeting. If your ready give them a call.
Sammy Davis
★★★★★
Top of the world ranch is an amazing place to go. My experience was wonderful. The staff were super helpful with all my needs. The counsellors were incredible. It was such a safe place and beautiful enviroment. I honestly didnt want to leave i loved it so much. I recommend that if you are in need of help, to check this amazing place out. They saved my life and i couldnt be anymore thankful.
Martin Guidotti
★★★★★
Karen B
★★★★★
Absolutely beautiful place!
Carl Hurlburt
★★★★★
Awesome place!
Recovery Ranch's Treatment Programs & Services
The beautiful setting and comforting atmosphere of Recovery Ranch is the perfect place to achieve recovery and begin to live a healthier and happier life. Backed by science and meticulously developed from years of research and experience, we're constantly innovating our treatment programs to ensure we're offering our patients the best care possible.
Programs available at Recovery Ranch
How Treatment at Recovery Ranch Works
Frequently Asked Questions
What type of addictions are treated at Recovery Ranch? What if I have multiple addictive behaviours or concurrent mental health issues?

The dedicated clinical professionals at Recovery Ranch have designed a program that is both effective and specially tailored to address a diverse range of addiction challenges. Although we focus primarily on substance addictions (i.e., alcohol and drugs), our program can also concurrently address behavioural addictions such as gambling, sex, and love addiction, as well as other dependencies. Our program also recognizes that there are often concurrent mental health disorders that accompany addictions, such as depression, trauma, anxiety, and ADHD.

How does Recovery Ranch determine the best treatment approach?

Upon admission, a full evaluation is conducted using a biopsychosocial interview. If necessary, additional follow-up screenings or assessment tools (e.g., the Addiction Severity Index, Substance Abuse Subtle Screening Inventory) are used to further guide our evaluation process.

What methods of treatment are used at Recovery Ranch?

The intensive and comprehensive nature of our services sets Recovery Ranch apart.

Treatment at Recovery Ranch is provided by fully trained professionals who work as a multidisciplinary team that follows a holistic approach. Because everyone experiences addiction in different ways, we function on a case managed basis, where a professional counsellor works with each client to ensure that their specific, unique and individual recovery needs are being met.

Our counsellors provide individual and group counselling, as well as group psychoeducational counselling. Clients participate in informative seminars and take classes on the nature of addiction. They also receive self-reflective assignments and self-care techniques to practice. We emphasize relapse prevention and recovery strategies, healthy lifestyle development, a balanced reintegration into recovery, and the importance of social support. We also encourage engagement in work and/or volunteer activities, physical activity and stress management, healthy eating, meditation and mindfulness practice, and an appreciation for the healing qualities of nature.

We offer a variety of evidence-based treatments and addiction counselling techniques, including:

Cognitive Behavioural Therapy (CBT) to assist in developing helpful thought patterns and healthy behaviours in recovery
Dialectical Behavioural Therapy (DBT) for developing the skills needed to manage emotions and relationships, practice mindfulness, and survive crises
An abstinence-based approach, combined with medication assistance therapy if needed
Individual psychotherapy
Group therapy
Psychoeducational group sessions
Mindfulness and physical exercise
Relapse prevention groups

Do you have a family program?

Yes, our Family Education Workshops take place virtually and are designed to provide a safe space for loved ones of those in treatment to learn effective strategies for understanding, managing, and coping with chronic illnesses. Sessions will be focused on general information that family members can implement, where appropriate and relevant.

What is the weather like?

Here in the East Kootenay Valley, we're fortunate enough to experience all four seasons of weather and a lot of sunshine throughout. In fact, our area is on the list of locations that boast the most hours of sunshine in Canada.

Situated in a relatively dry region at an elevation of 3000 feet above sea level, we typically don't experience the extreme cold associated with higher mountain living. The summers are a delightful blend of sunshine, warmth, and dry weather, making for a beautiful backdrop. Autumn brings mild and comfortable temperatures, while migratory birds begin their journey. Winters, while cool, remain calm and peaceful due to the dry climate and minimal wind. The fireplace in our great room becomes a cozy focal point during this season, offering the perfect spot to relax and read some inspiring literature. Spring is also a favourite with flowers blooming as we anticipate the return of the migratory birds.

Each season brings its own unique charm to The Ranch, which overlooks Kimberly Alpine Ski resort. Many have even marveled at the fact that you can enjoy both mountain biking along the scenic trails, as well as skiing on the slopes in the very same day. And because of our unwavering commitment to year-round outdoor activities, there's never an unpleasant time to experience the serenity of Recovery Ranch.

Note that while a referral is not necessary for admission to our program, for your own benefit we highly recommend that incoming clients obtain a referral letter from a medical practitioner indicating a diagnosis of addiction, and a recommendation of detoxification and/or residential treatment. Our past clients have found this useful when it comes time to file their tax returns. Upon discharge from our program, Top of the World Ranch will supply our clients with receipts, and a letter which confirms dates of attendance, the cost of treatment, and the name of both client and payor.

Do I need a referral to access this program?

Recovery Ranch does not require a referral. Instead, potential patients are required to complete a comprehensive admissions application form, as we place significant importance on ensuring a "good fit" between a patient, their treatment needs, and our program.

As part of this process, we often spend time following up the information that is captured on the Admission Information Record. An Intake Coordinator, Ranch Nurse, or Clinical Director may follow up to gather additional information, clarify client needs, and answer questions they may have about our program.

In addition, clients with complex medical conditions, or those currently undergoing treatment for substance abuse or mental health conditions, may be asked to provide additional information prior to an admission decision.

Please note that while a referral is not necessary for admission into our program, we highly recommend that incoming clients obtain a referral letter from a medical practitioner indicating a diagnosis of addiction, and a recommendation of detoxification and/or residential treatment. Our past clients have found this incredibly useful when it comes time to file their tax returns. Upon discharge from our program, Recovery Ranch will supply clients with receipts, as well as a letter confirming the dates of attendance, cost of treatment, and names of both client and payor.

How secure is the facility?

The facility is relatively secure in that it is protected from urban activity by distance and remoteness, however it is not a locked facility. Clients are not permitted to leave the facility during their treatment unless they are accompanied by Ranch personne l. Unauthorized visitors are not permitted on the property. This protective measure prioritizes the safety of every client and increase the likelihood that everyone can achieve their recovery goals successfully.

All Ranch personnel are committed to the rigorous confidentiality policy of the facility. Patients identities may be exposed to fellow patients who are bound by a written contract to respect everyone's privacy. We ensure the highest possible level of discretion and respect for client privacy.

Clients cannot leave unless accompanied at any time during their stay

Do patients need spending money?

All extra or adjunctive services that take place on The Ranch – including massage, reiki, store purchases etc. – will be charged against the $750 pre-payment, and any charges beyond that amount will be charged to the credit card we have on file.

For expenses such as off-Ranch store purchases or off-Ranch services, patients will need appropriate funds. If you require a cash advance from The Ranch using the credit card we have on file, you will be charged a 3% surcharge to cover our transaction fees. It is best to bring any spending money with you that you feel you may need during your stay.

We do provide secure storage where personal belongings that require safe keeping (wallet, purse, keys, etc.) will be locked away in your storage box here at The Ranch.

Do patients have a private room?

Recovery Ranch's accommodations are two bedroom  cabins and suites in the main lodge. Accommodations can be made on a case-by-case basis. Suite-mates may change over the course of your treatment, but we discourage soloing in a suite, as addiction often results in dysfunctional social isolation. The suite-mate system aims to provide appropriate access to others in recovery for support and stabilization.

Is drug testing done at Recovery Ranch?

Recovery Ranch has provisions in place for testing both blood and urine. During the admission process, patients will be required to consent to random testing for drug and alcohol use. The use of drugs and alcohol is strictly prohibited throughout the duration of the treatment program. Any use of drugs or alcohol during treatment will result in immediate dismissal.

Can patients take prescribed medication while in treatment?

All prescriptions must be pre-approved by a Recovery Ranch Nurse in consultation with a physician, which may also involve a primary care physician. Medications will be in a personal safe that is accessible only under supervision of the clinical staff. No prescription, over-the-counter medications, herbal remedies, or supplements are allowed to be in your direct possession while in treatment.

Do patients have free time to themselves?

Yes, during their time here, patients' primary focus will be on themselves and their treatment program, and that includes ensuring that they have the opportunity to nurture themselves through reflection, meditation, prayer, creative and outdoor activities, exercise, or simply relaxing.

To ensure the safety of all clients, we ask that patients cooperate with program staff at all times. The structure of our programs is purposefully intense and closely supervised to provide the structure and support to heal. Within this routine, there are plenty of opportunities for socializing or enjoying leisure activities.

Is it a mixed-gender/co-ed program? Are there gender-specific sessions?

Our program is inclusive, with mixed-genders and mostly co-ed activities. Some group counselling sessions are exclusive for male or female clients to ensure tailored support. All members of our dedicated personnel are highly attuned to any potential discomfort that may arise in a mixed-gender environment.

At Recovery Ranch, we purposefully cultivate a social environment that closely resembles everyday life. This intentional approach is designed to prepare alumni for the real world and the typical stresses they may encounter post-treatment. Recovery Ranch also emphasizes the importance of safe and respectful personal boundaries, along with healthy relationships both inside and outside of treatment.

Should patients who do not feel like they have an addiction or were pressured into treatment enroll at Recovery Ranch?

If a patient is not fully committed to treatment, feel it's unnecessary, is not prepared for the challenging journey of recovery, or isonly looking to satisfy others, our program may not be the best fit.

Our staff is not equipped in aversion therapy and we are not a confrontational or "in your face" kind of treatment centre. Our program is built upon mutual respect, trust in the recovery process, guidance, instruction, compassion, and evidence-based therapies and counseling. More aggressive methods do exist and if this is what you are looking for, other treatment centres may be better equipped to meet your needs.

What determines a loan approval?

Medicard looks at a) credit history, b) ability to pay, c) employment.

Can a patient apply with a co-signor?

Yes. Simply ask the co-signor to complete the relevant section of the application form and fax it to Medicard.

What if a patient applies for financing and decides to pay for treatment through other means?

No problem. Simply inform us of the preferred method of payment.

Can a patient repay the loan before the end of the term?

Yes, you can repay the loan at any time without penalty.