Behavioural Health Services for IAFF Members
EHN Canada is proud to be Canada's only behavioural health treatment organization officially partnered with the International Association of Fire Fighters (IAFF). The IAFF represents more than 330,000 professional fire fighters, paramedics, and dispatchers in Canada and the U.S.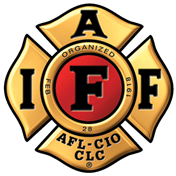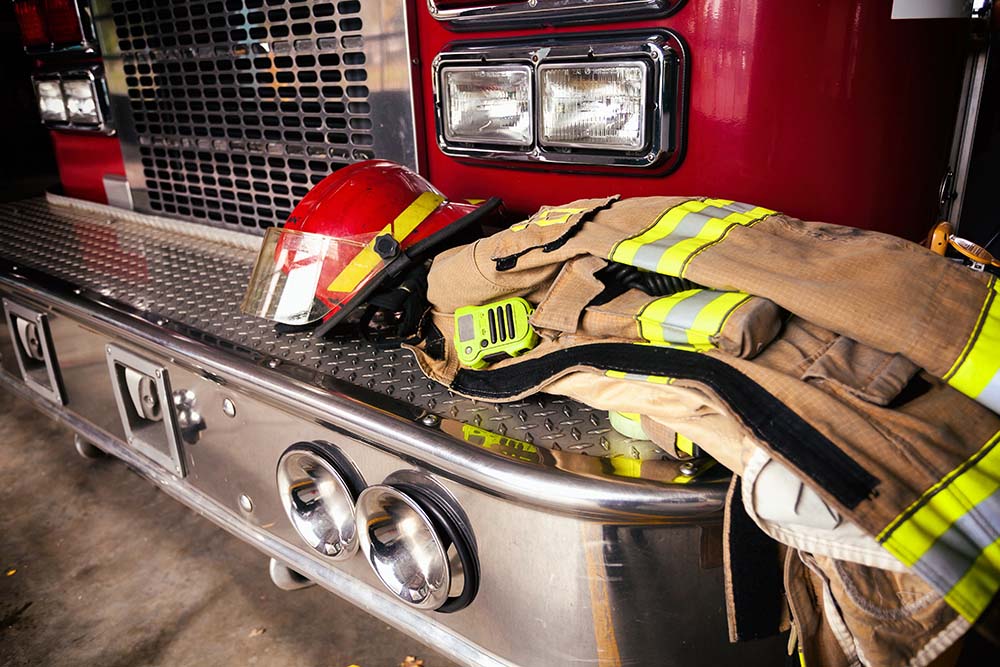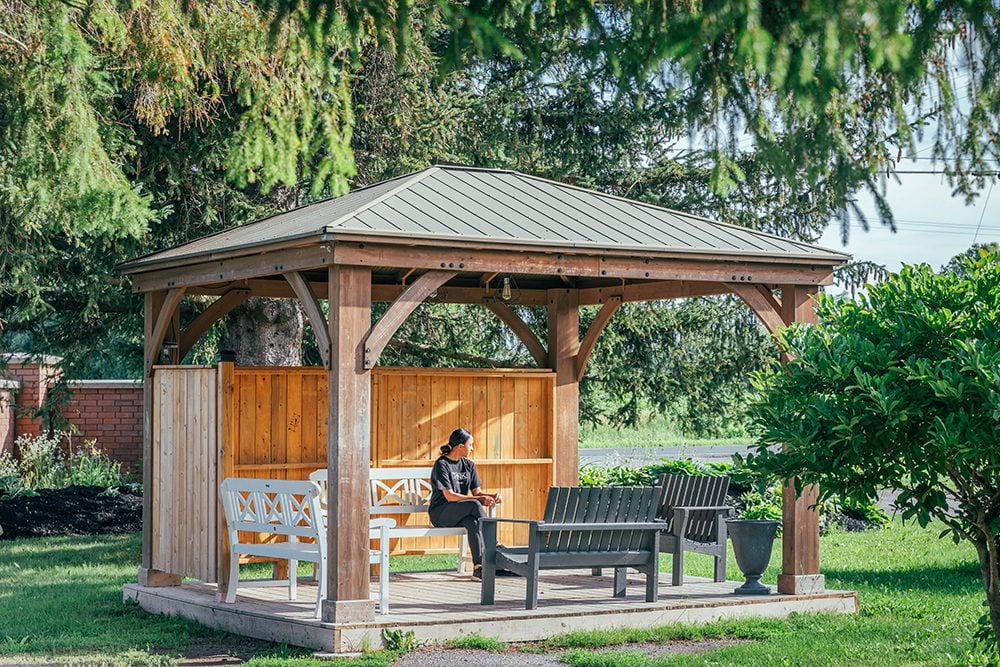 Treatment Programs for Canadian IAFF Members Available Nationwide
EHN Canada is proud to support Military, Veteran, and First Responders (MVFR) through programs that specifically address the behavioural health concerns of those who put their lives on the line for others. The following program options are available in a specialized treatment setting exclusive to Military, Veteran, and First Responder clients.
Trauma & Psychological Injury Program
You'll work with an interprofessional team of clinical experts – including doctors, nurses, psychotherapists, counsellors, social workers, and occupational therapists – who are experienced in trauma-informed treatment and dedicated to your success.
Available Locations:
Concurrent Trauma & Addiction Program
Those who experience PTSD can have a higher risk of developing unhealthy coping habits, sometimes turning to substance use to manage the psychological pain. When mental health disorders are linked and co-exist, the best path to recovery is to address the conditions together. Our concurrent treatment approach means we can help you manage not only trauma, but also associated addictions at the same time.
Available Locations:
Core Addiction & Mental Health Program
Addiction can affect anyone, and everyone deserves a strong treatment program that addresses not only the physical dependence, but the underlying mental health concerns that contribute to addiction in the first place. Our interprofessional team is committed to providing the highest standard of care and includes physicians, psychiatrists, nurses, psychotherapists, social workers, occupational therapists, dieticians, physical health staff, and support staff.
Available Locations: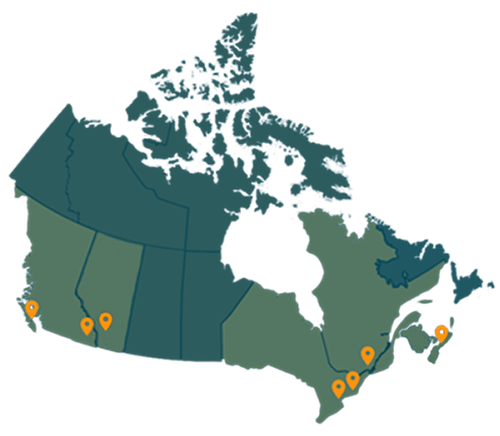 FAQS about Behavioural Health Treatment for IAFF Members
What makes the IAFF/EHN partnership unique?

This exclusive agreement was developed through the collaboration between EHN Canada, Canada's leading provider of private mental health and addiction treatment services, and the International Association of Fire Fighters (IAFF). Canadian IAFF members seeking trauma-focused treatment will have priority access to EHN's Military, Veteran, and First Responders (MVFR) programming, designed to meet the unique clinical and social needs of their profession. This program is designed to treat occupational trauma with and without occurring addiction. IAFF members also have access to all other programs for addiction and mental conditions offered at our facilities across Canada. There are even programs specifically designed to support family members. Treatment is available in both English and French languages, and through inpatient, outpatient and telehealth programming. With proven experience treating first responders, EHN Canada will also provide the IAFF's 26,000 Canadian members with dedicated inquiry lines and preferred access to all programs.

What is the Military, Veteran, and First Responders (MVFR) programming?

While we all may face challenges when we go to work, what the average person experiences each day cannot compare to what first responders and military service members experience. Life and death decisions are simply another day on the job, but the stoicism required to do it often leads to Post-Traumatic Stress Disorder (PSTD), Operational Stress Injury (OSI), moral injury, and substance abuse.

EHN Canada's Military, Veteran, and First Responders Programming offers people who work within these unique communities the chance to seek treatment amongst people who know where they're coming from.

The MVFR trauma-focused programming is currently available at four locations: Edgewood in Nanaimo, British Columbia; Clinique Nouveau Départ (CND) in Montreal, Quebec; Gateway in Peterborough, Ontario; and Atlantic Centre for Trauma in Lawrencetown, Nova Scotia. EHN online also offers a Workplace Trauma program. Treatment programming is based on the individual clinical needs of the member. The inpatient Concurrent Trauma and Addiction program is nine weeks and the inpatient trauma/PTSD program is seven weeks.

This programming includes:

Prolonged exposure therapy (PET), accelerated resolution therapy (ART), and cognitive processing therapy (CPT) for overcoming workplace trauma.
In vivo exposure for helping to manage responses to triggers.
Cognitive behavioural therapy (CBT) to assist in developing helpful thought patterns and healthy behaviours in recovery.
Dialectical behavioural therapy (DBT) for developing the skills needed to manage emotions and relationships, practice mindfulness, and survive crises.
Individual psychotherapy for an empathetic and safe space to discuss personal recovery concerns and develop treatment goals.
Group therapy to provide opportunities for peer support and professionally-guided emotional processing.
Psychoeducational sessions to help you understand yourself and the nature of addiction.
Relapse prevention groups for exploring substance use patterns, identify relapse warning signs, and develop a long-term recovery plan.
Recreation therapy for establishing a healthy leisure lifestyle that supports recovery.

Will anyone else know about your treatment?

Treatment is completely confidential. Treatment staff cannot discuss your treatment with anyone unless you provide explicit permission and cannot talk to your fire department or local — or even acknowledge whether someone's been referred or evaluated without such permission. Strict confidentiality rules also apply to the IAFF; the IAFF does not have access to any client records, names, or other identifying information for anyone inquiring or attending programs.

What type of treatment is available?

EHN offers multiple levels of evidence-based treatment to meet members' needs including medically supervised withdrawal management, intensive in-patient and residential care for addiction, mental health, eating disorder, behaviour addictions, and trauma. Virtual and in-person outpatient services include counselling, assessment, aftercare, and intensive outpatient treatment. EHN Canada also provides a multi-professional team of medical experts who have led other EMTs and fire fighters towards success. EHN Canada uses evidence-based methods, such as prolonged exposure therapy (PE) and dialectical behaviour therapy (DBT), to help conquer trauma, addiction, and accompanying concerns. Treatment is delivered in either English or French languages.

Who is eligible to receive treatment?

EHN is open to all active and retired IAFF members throughout Canada coping with behavioural health problems.

How is treatment paid for and are there special rates for IAFF members?

The cost of care may be covered by the individual's employer/ municipality, a worker's compensation claim, a combination of funding sources, or self-pay. Members may also choose to explore any funding assistance available through their IAFF local or benevolent fund. For members that choose to fund their own treatment, the IAFF has negotiated preferred discounted rates. When you call the admissions line, the EHN representative will explore your individual circumstances and options for funding treatment.

How are members referred to EHN?

Canadian IAFF members can call the dedicated IAFF line at 1-888-301-7876 to ask questions and discuss possible referrals. Staff will discuss treatment options, discuss insurance coverage and, if clinically indicated, outline next steps for admission. If residential treatment is not needed, EHN Canada's knowledgeable staff will suggest other treatment options within the EHN Canada network of treatment centers or other community-based resources.

What is the typical length of stay?

The length of stay is driven by the treatment program, the client's individual clinical needs, and treatment funding. MVFR Trauma programs are either 49 days for clients coping with trauma only, or 63 days for clients coping with trauma and concurring addiction. Other inpatient addiction programs see a more flexible length of stay depending on the client's needs. Typically, core addiction treatment programs are seven weeks, but may be more or less depending on the individual member's needs.

What can IAFF affiliates do to promote EHN Canada to their members?

Affiliate leaders are already taking proactive steps to ensure members receive treatment if needed. In addition, affiliates are encouraged to educate human resources, EAPs, department medical personnel, and community counselors about EHN Canada and its unique capacity to successfully treat IAFF members.

EHN Canada has committed to being a resource for any local wishing to provide information or training to their members or employer. Email [email protected] or call 1-888-301-7876 for information and materials to share with members and other stakeholders.

What is the IAFF's role in the EHN Canada Partnership?

The IAFF does not own or have any financial interest in EHN Canada. The IAFF General President and his appointed Advisory Committee provide guidance to EHN Canada and make certain that the program, treatment, and services are meeting the unique needs of IAFF members.

What happens when the member returns home after treatment?

Post-treatment planning is critical for long-term success. EHN staff can work with members, their IAFF local, their employer and their families to ensure a successful return to home and work, regardless of where they live. Staff help set-up a structured support network, develop accountability plans and provide links to available peer programs so that members can continue with their recovery at home. Clients will be set up to access EHN Aftercare support groups prior to leaving treatment. Federal confidentiality rules still apply during this transition process, so members must provide explicit permission for EHN Canada staff to talk to any family or department personnel.

Our Aftercare program includes:

Weekly group therapy to build on the skills developed during inpatient or intensive outpatient treatment
Connection with local resources and support groups
Ongoing family support
Participate in-person at a clinic location across Canada, or virtually through EHN Online
Continued access to the Wagon app for setting goals, tracking progress, and monitoring triggers

What happens if members seek treatment because it's mandated by their employer?

For mandatory referrals from an employer, members must sign a release on admission and identify any employer forms that require signature. EHN Canada staff will strive to ensure that treatment and discharge plans conform with employer requirements. If authorized, EHN Canada staff will advise the employer when a member has successfully completed treatment and refer the member back to employer or community resources for fit for duty evaluation if required.

What can an IAFF affiliate do to assist members once they return home?

Aftercare support is critically important for the long-term recovery of members. Thus, affiliates can help educate the employer about the need for a flexible work schedule that allows a member to return to work and participate in outpatient counseling, adjust to the transition, or attend aftercare sessions. Some understanding and short-term flexibility during this transition period can make all the difference. Locals also demonstrate their support and concern by respecting the member's privacy and avoiding talking to others about the member, even if their interest is well-intentioned. Addiction is a chronic illness and the recidivism rate for those in the general population can be high. The goal of the partnership between EHN and IAFF is to ensure members achieve optimal outcomes by accessing high-quality treatment and following the aftercare recommendations outlined by their clinical team and/or their employer.

Will additional EHN facilities or MVFR programs open?

The plan is to advance best-practice treatment through research and training to benefit IAFF members across Canada. As the IAFF/EHN Canada partnership grows, EHN will assess the need and explore opportunities for expansion of programming. In recent years, the EHN Canada network of facilities and the available clinical offerings has grown steadily. EHN Canada continues to look for opportunities to grow allowing more Canadians to access care for mental health and addiction issues.