Trauma and Addiction Treatment Created for Military, Veterans, and First Responders.
At Gateway Recovery Centre in Peterborough, Ontario (approximately 1.5 hours outside of Toronto), we're proud to offer our clients evidence-based treatment for trauma and addiction. And it is all designed with the unique needs of active service members, veterans, first responders, and healthcare providers in mind. Gateway is a safe space for sharing thoughts and experiences without judgment or stigma.
Looking for guidance on our treatment programs? We have several confidential, no obligation ways to get in touch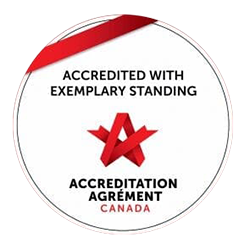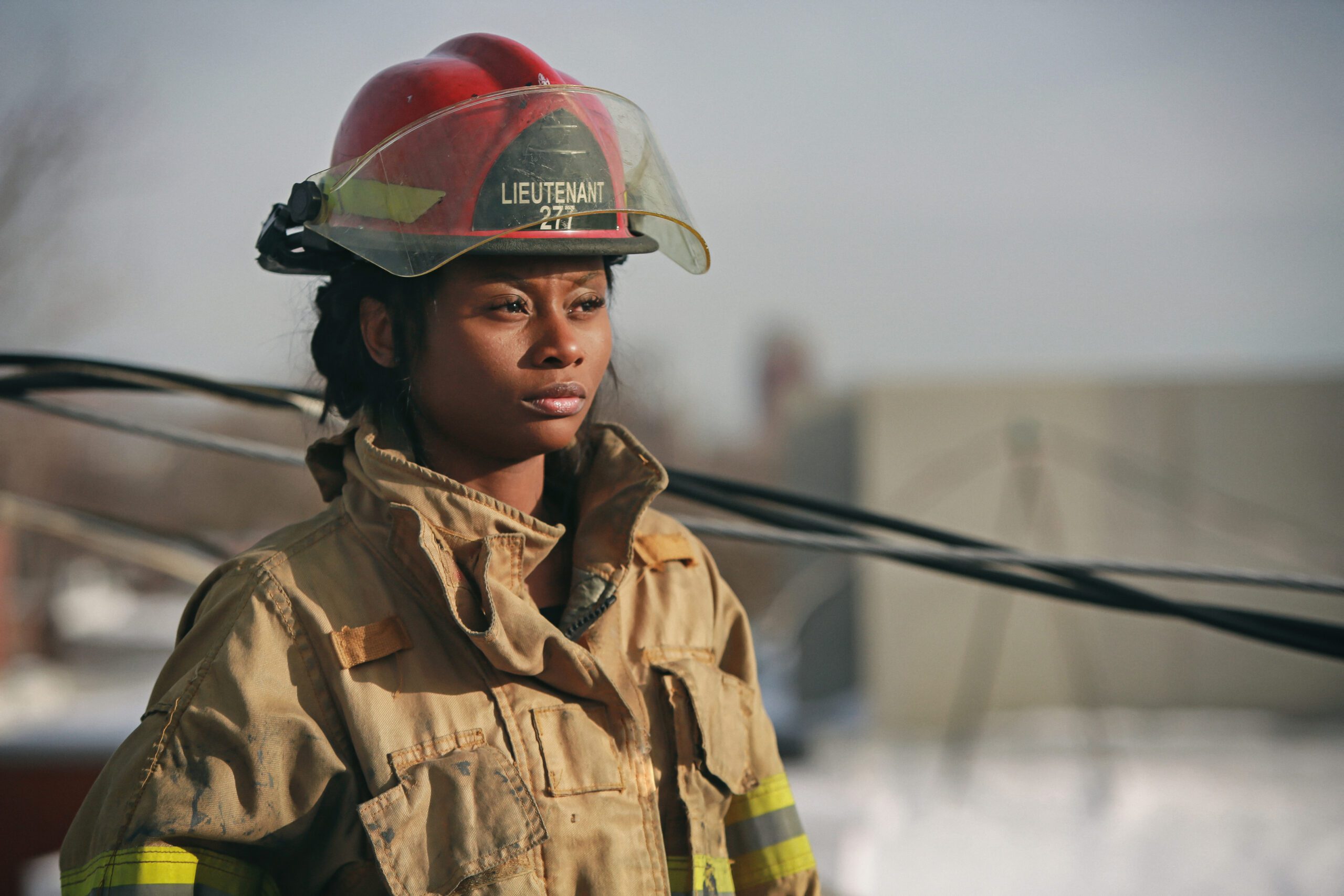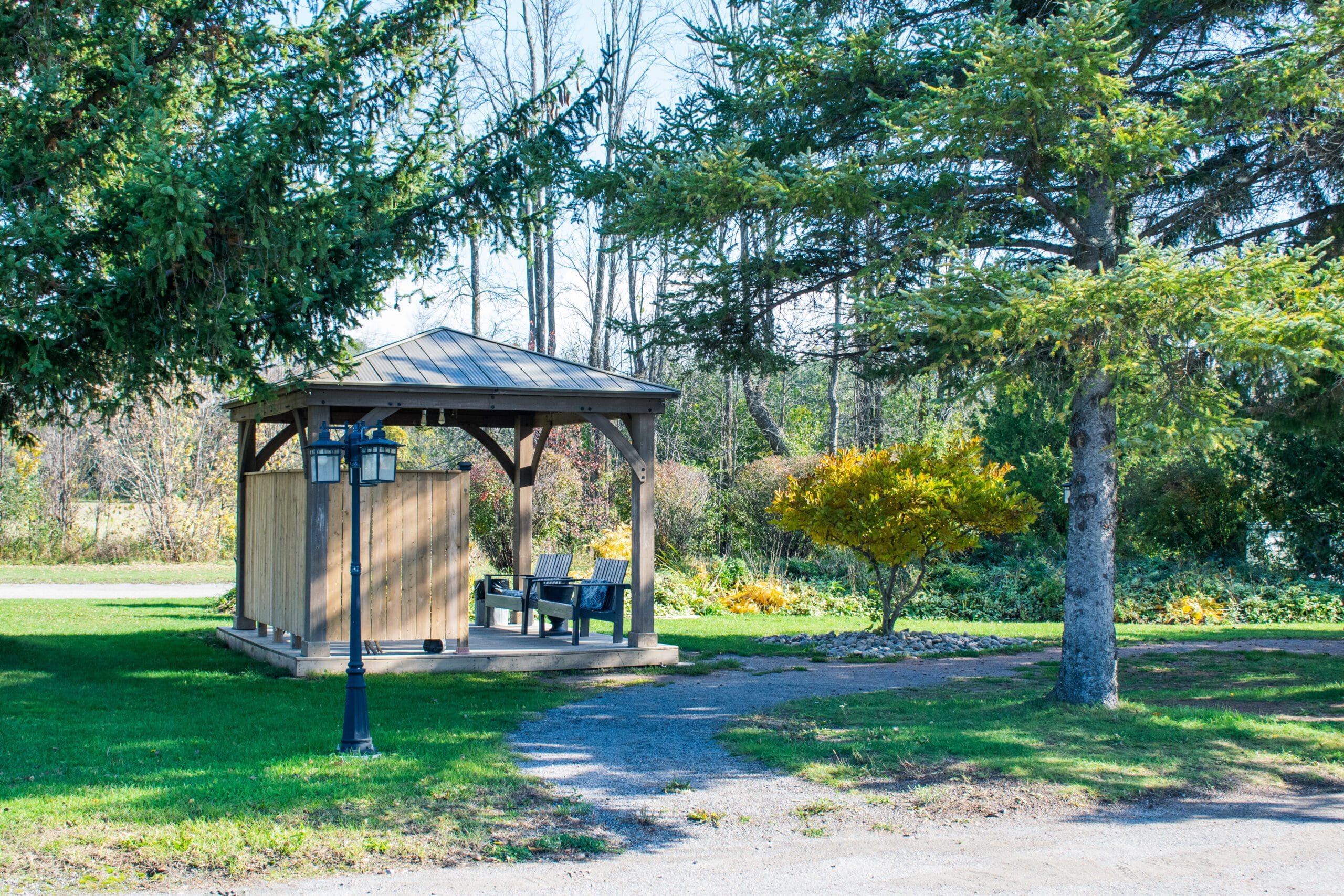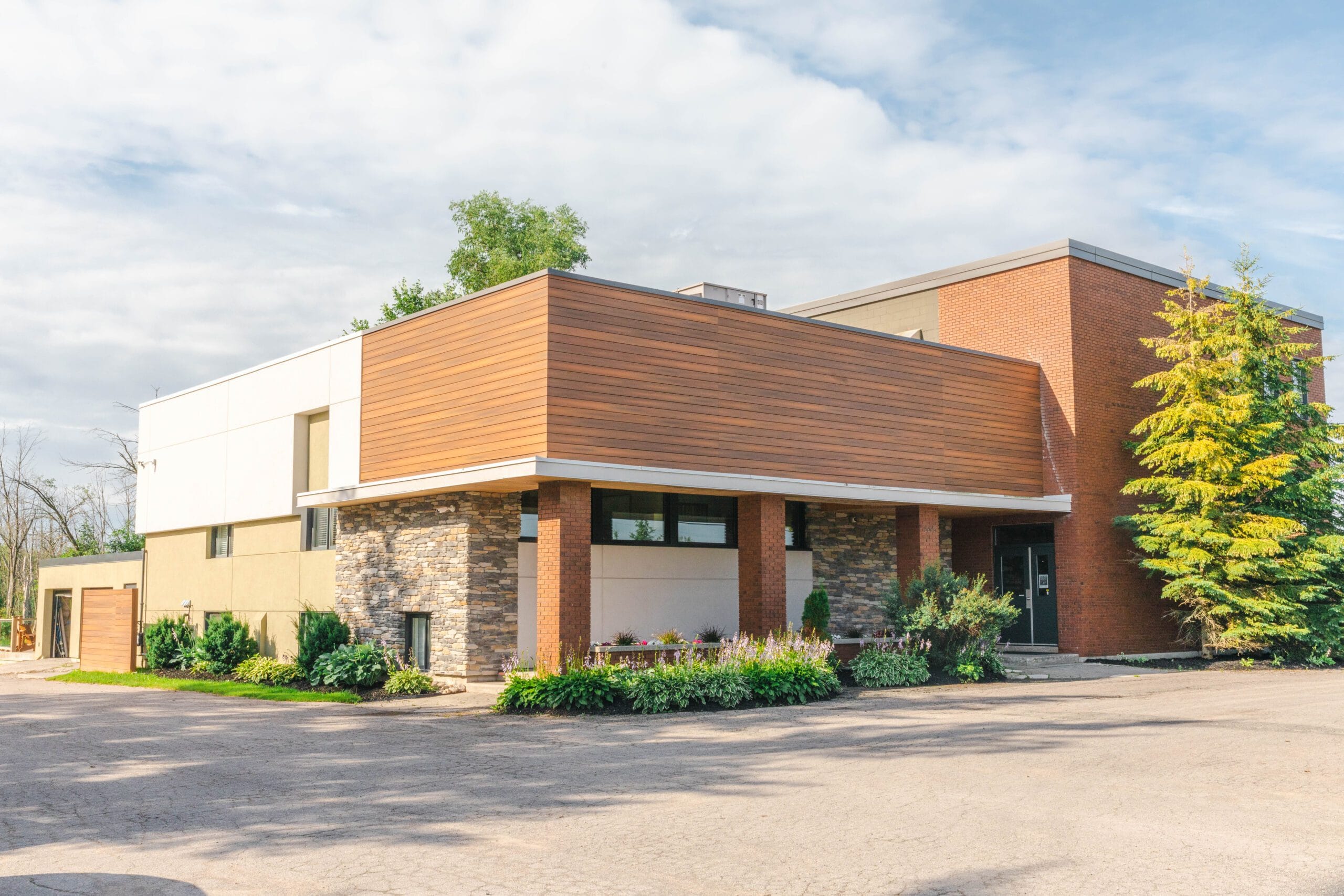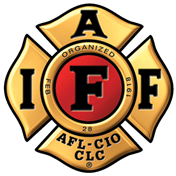 Gateway Recovery Centre Reviews
Simranjeev Singh Dhillon
★★★★★
Terri Keddy
★★★★★
Jason Noel
★★★★★
Moses Lv
★★★★★
If you have negative presuppositions about rehabilitation centres due to previous experiences, rest assured that Gateway is unlike any treatment centre you've ever been to! The staff are GENUINELY extraordinarily kind, caring, supportive, intelligent, and will help you through any difficulties that may arise! The meals are gourmet and accommodating for ANY special needs! It feels like love, respect, peace, and hospitality the world needs. You will have an experience that will leave an unforgettable, meaningful, positive, and peaceful imprint on your life. This is the place to be when you're ready for help and a catharsis for your soul, spirit, physical, and mental health.
Gord Miller
★★★★★
CHRC saved my life. When i walked into the facility I looked like death was banging on the back door. CHRC was warm and welcoming. I had just left another clinic in Elliot Lake and was treated like every Drug user is treated with disrespect and judged. I was hesitant to even go to another Facility. But walking into CHRC was the best thing I did. I was deathly sick for close to 3 weeks. If not for the MHA workers I prob would left and be back to were i was for the past 23 years. I owe my Life To Geoff, and Dean. and the workers. That was 5 years ago. Today I finally have the life I want. in those five years I did lapse but never as bad as I was. Now I love my life. I have found the love of my life. Currently I am enrolled in College to become a MHA worker. I would be dead years ago if it wasn't for them. Thank You Geoff and Dean.SincerelyGord Miller
Derek Wilson
★★★★★
Just completed the nine week residential cohort at Gateway in Peterborough ON.It was where I needed to be. Great staff to client ratio. Small groups with only 25 to 30 clients in facility at a time. Very personal, safe and secure.Great facility!.If you are apprehensive about taking a nine week course this is the best public facility and program available. Therapists are all experienced and trauma trained. Individual time with your own personal councillor during your treatment. This is the time you need to get better and concentrate on your needs. It's hard work and yes it's challenging. Recovery is hard work and to get there you have to do the work.From my perspective as a 30 year front line Corrections staff with PTSD and Sanctuary Trauma this is the place to heal and look forward to recovery.A positive environment for positive change.Derek Wilson
Jean Blain
★★★★★
When I first arrived, I was very close to dying due to my abuse of alcohol. The five fine folks from my cohort are a truly outstanding group of friends. The staff is amazing and very compassionate. I do not regret my time spent at Gateway. I left a far healthier and better person than when I first arrived. If you or someone you know require help, this is the place to go.To Sean and the rest of the staff, you saved my life. Thank you!!Jean (John) Blain
Christopher Tam
★★★★★
A Martinez
★★★★★
Money well spent! If you are looking for effective treatment, are willing to put forth the effort required to transform your life, this is the place to go! They will calibrate your body, mind and will offer a spiritual component that will round off a holistical approach to your treatment. In short, you will leave this place not the same person you were prior to your addiction but a brand new you.The power is yours. Experience a paradigm shift, experience a metamorphosis!
C.Rowe
★★★★★
This centre is by far the best. I have heard of others, and NOWHERE else offers the services they offer. The staff is beyond wonderful, they helped me overcome obstacles that I had for over 6 years and gave me confidence in myself. I have forgiven myself for many of the mistakes I've made (which is a lot), and learned how to have proper conversations with people. Besides the fact that I am not addicted to my Drug Of Choice (DOC) anymore, the counselling is world class. Any reviews you see on here that say otherwise are from past clients that were asked to leave for bringing prohibited substances on the grounds. The return rate is not as high as I would have thought. It seems like many people make an incredible recovery and begin a new journey in life. I know I have. The owners are sweet, lovely people and they will provide anything you need, within reason. There is a large hot tub/pool, volleyball, basketball, road hockey, frisbee, football, and every week there is an outing which is usually golf. They have a theatre room where Netflix is available, and in another room, a pool table, air hockey, fooseball & so much more! The gym is amazing and more than that, the diet is what helps the most. I heard so many people talk about how no other treatment centres have diets and supplements that help you forget about your addiction so quickly. Not only will you leave behind your DOC, but you will look and feel healthier within a week! It's the only recovery centre that focuses on diet and the food DOES taste amazing!Don't even bother reading Reg, or Sids reviews. I heard they were never even clients, and if they were, they were most likely sent home for doing their DOC at the centre.I highly recommend this place for anybody with an addiction, whether it's drugs, alcohol, television, gambling or cell phone. It will even help you reconnect with your family if that is an issue you are having. TAKE THE FIRST STEP & set up a screening to check out the place. You won't regret it!
Al Hein
★★★★★
I am absolutely sickened to hear how some people are reviewing CHRC and the staff. Sid Vic, was never a client, neither was Reg Brown. I was there for the last 2 months and none of these people came through those doors. Maybe a staff who got fired? Sure seems like it. So sad to see fake reviews being made about a life changing service. Firstly, this centre and the people who work there changed my life. Those that haven't changed their life, haven't changed their life for themselves. Blame blame blame. Did you not learn anything from this place? The only person you have to blame for your lack of positivity and well-being is yourself. YOU. Not staff or the centre. YOU. Just because staff are honest with you and try to help you change your old unhelpful ways, doesn't mean you can lash out and slander them. The negative reviews here are just that, slander, lies, and someone's outward blame on others for something they should be blaming themselves for. The owners are amazing. They care about money in so far as they want to keep this amazing place running for everyone to heal and get better. In it for the money.....you people claiming that have obviously not spent a moment with the owners or management, or a moment of effort in your recovery either. Money doesn't get you recovery. YOU DO. I am so frustrated from reading these terrible reviews because this place is designed to help YOU change your life. You don't get to blame them or staff if YOU didn't change YOUR OWN life. The staff...the clinical director is skilled, personable, professional, and empathetic. She rocks. Don't believe any slander you read here. Will, he is kind, courteous, and a gentleman. Stand up guy. Those two won't let you compromise the community at the centre, but they will do everything to help you in your day to day and recovery. I am thankful the two of them were there. The other staff members were just as incredible. They weren't on their phones or not working. Are you out of your mind? These people work their lives to help us. If they need a moment for the bathroom, or a moment to eat, or a moment to do anything.....they should. These people are giving their lives to try and give ours back. I am so grateful to every staff member, from the counselling team, the nutritionist, the chefs, the cleaning staff, and maintenance. They make you feel like you have that home you were missing all your life. Just because you lying people who want to blame others for all your problems, doesn't mean a single person reading them should believe it. Be critical. Think about what you are reading. Why do you think these guys are writing nasty reviews? Did they get themselves kicked out? Did they put their all into the program? Did they think that the world would serve them, instead of them serving themselves? This place is out of this world. This centre is doing right by their clients, their staff, and the world. They are on the right track and are going places no treatment centre has ever gone before. They are doing it right. Take it from me, or don't, but I would send my family and friends here over and over and over again. Go visit them. See for yourself. They even do free tours so you can make up your own mind. CHRC does not provide your aftercare. They help[you develop a plan that YOU are responsible to maintain. Blaming them for not providing a service THEY DON'T OFFER, is just ridiculous. Take responsibility for yourself. They do fantastic work and I would recommend this service to anyone with or without an addiction. Thank you for giving me my life back CHRC.
Liam Fowler III
★★★★★
Amazing place. I feel like i've got my life back. The staff here are some of the best people i've ever met in my life. Happy memories i will cherish for a lifetime.
Al F
★★★★★
Caring and A 1 facility. If you want help and want to find in my opinion a center that is there because they want to help and care about helping you understand and deal with your addiction/depression then make this your first and last choice as it works! You know you have a quality facility when the owner answers the phone most times and takes the time to talk to you. My first cold call lasted over 30 min and He was respectful very caring and I could tell he truly was concerned and wanted to help.Allan
Chris Faltin
★★★★★
Wish the government would open its eyes to facilities like this, why are the big benifit companies not researching this type of healing company instead of only approving hospital based centers that care more about the dollars instead of the patients who want help.And to the negative reviews for the patients who lasted three days its very clear they did not research this facility and or did not want to get better. Quiting after three days is not any facilities fault not just this facility but any of them. Also this facility is very clear about how important balance in your nutrition and chemistry is crucial sonof course over indulging in too many snacks is stupid as why would you work so hard on bringing your body to a healthy balance and nutrition level to just at end of day choose to eat so much junk food and mess it up.In response to the review about the constipation and headaches, sounds like you as my husband were ideal candidates for proper nutrition and that is very temporary until the body relearns how to get back to a normal and Proper natural balance.My husband had done weeks of research and visited many facilities and centers and decided to go with CHRC and was the best decision of his life.Just too bad the big benefit companies and government are so slow to recognize and cover this type of proven place. But hey then again CHRC does not prescribe man made big pharma drugs that are destroying millions of lives and altering the human bodies natural chemistry and that explains why to me and anyone with a brain ( all about the dollars)If you want to be treated like a family memeber remembering tough love and rules need to be followed but having respect and compassion and respect from employees with there goal for you to succeed then this is the place for you.If you want to try multiple rehab centres and are not wanting to succeed and be the positive great person you can be then this is not the place for you as you truly in my opinion must realize and want help as your a crucial part of being successful and healthy person again.Im not an employee and am just the wife of a great man Im proud of for asking for help and for becoming the amazing husband and dad and man that I knew and married years ago and am proud to be with forever.Love you hun! Thank you CHRC
William Doherty
★★★★★
Speaking from a staff perspective, I have thoroughly enjoyed the opportunity to grow with this organization. I initially started working night shifts and have had the opportunity to experience all other clinical positions from there. The level of care I was trained to provide clients with is far beyond what I have experienced elsewhere. I have been given the opportunity to grow, both personally and professionally, with this organization and I'm indebted to those who have fostered such potential. Nothing is more rewarding than seeing the positive change in our clients, witnessed on a daily basis. Thank you CHRC!
mark peel
★★★★☆
Family member attended and they have turned there life around
SB460
★★★★☆
Anthony Arnold
★★★★☆
Excellent facility with caring staff and counseling. I would recommend CHRC to anyone who is serious about recovery from addiction.
Take a Tour of Gateway's Facility
Gateway Recovery Centre's Treatment Programs & Services
Programs available at Gateway Recovery Centre
How it Works