Where Toronto Goes for Compassionate Recovery
Evidence-based treatment for addiction and mental health disorders in the heart of the city
Looking for guidance on our treatment programs? We have several confidential, no obligation ways to get in touch.
Location: Toronto Ontario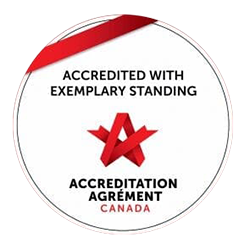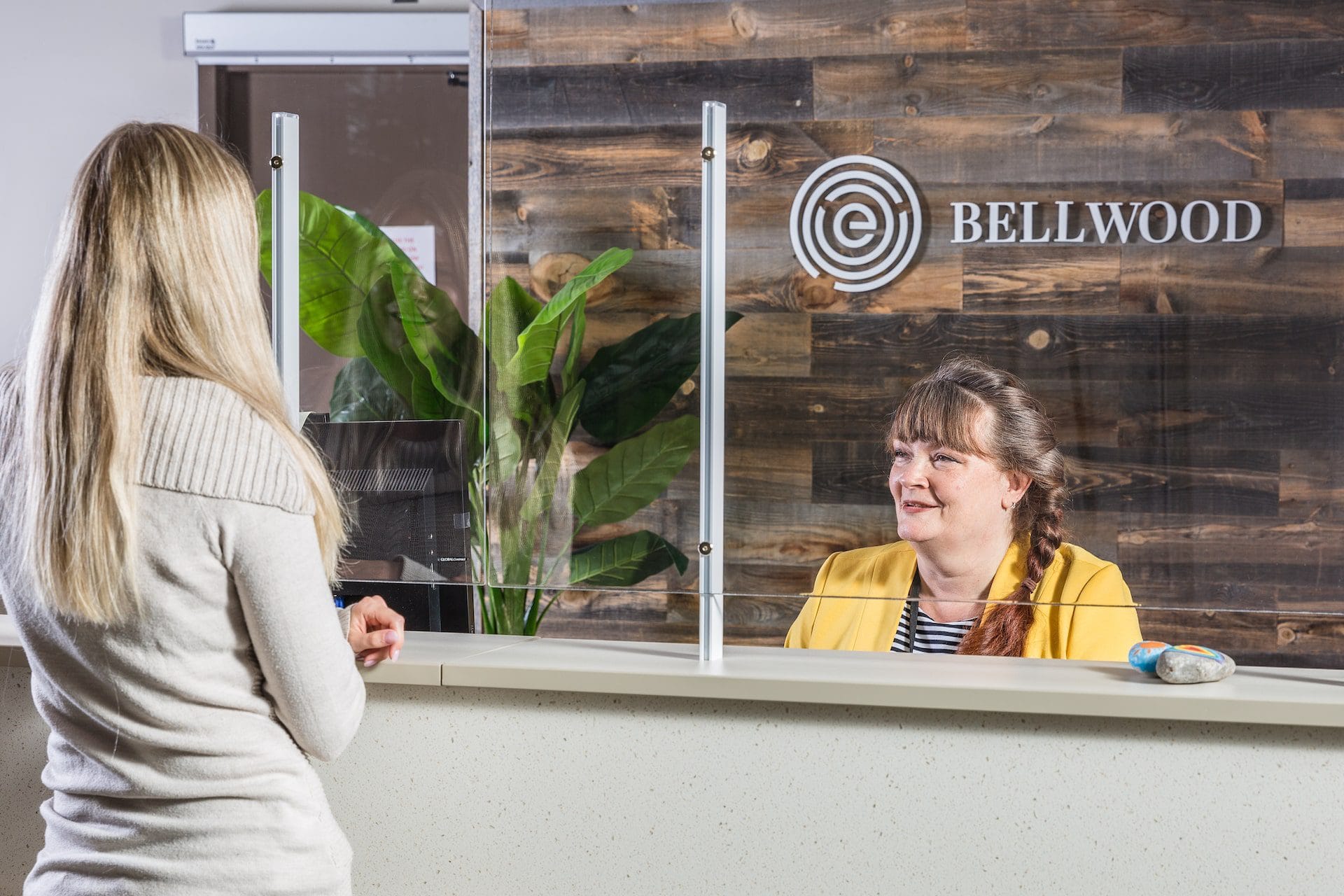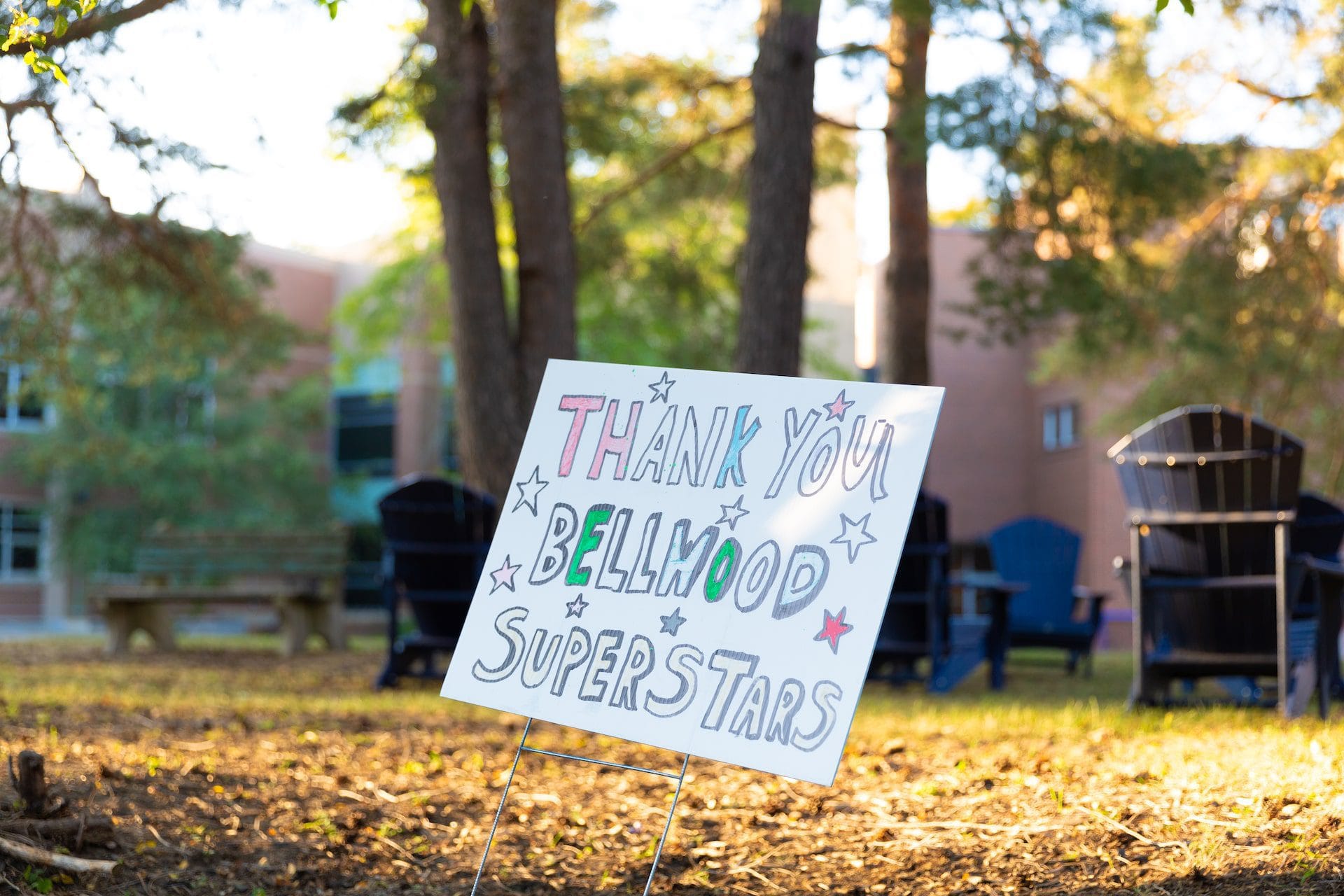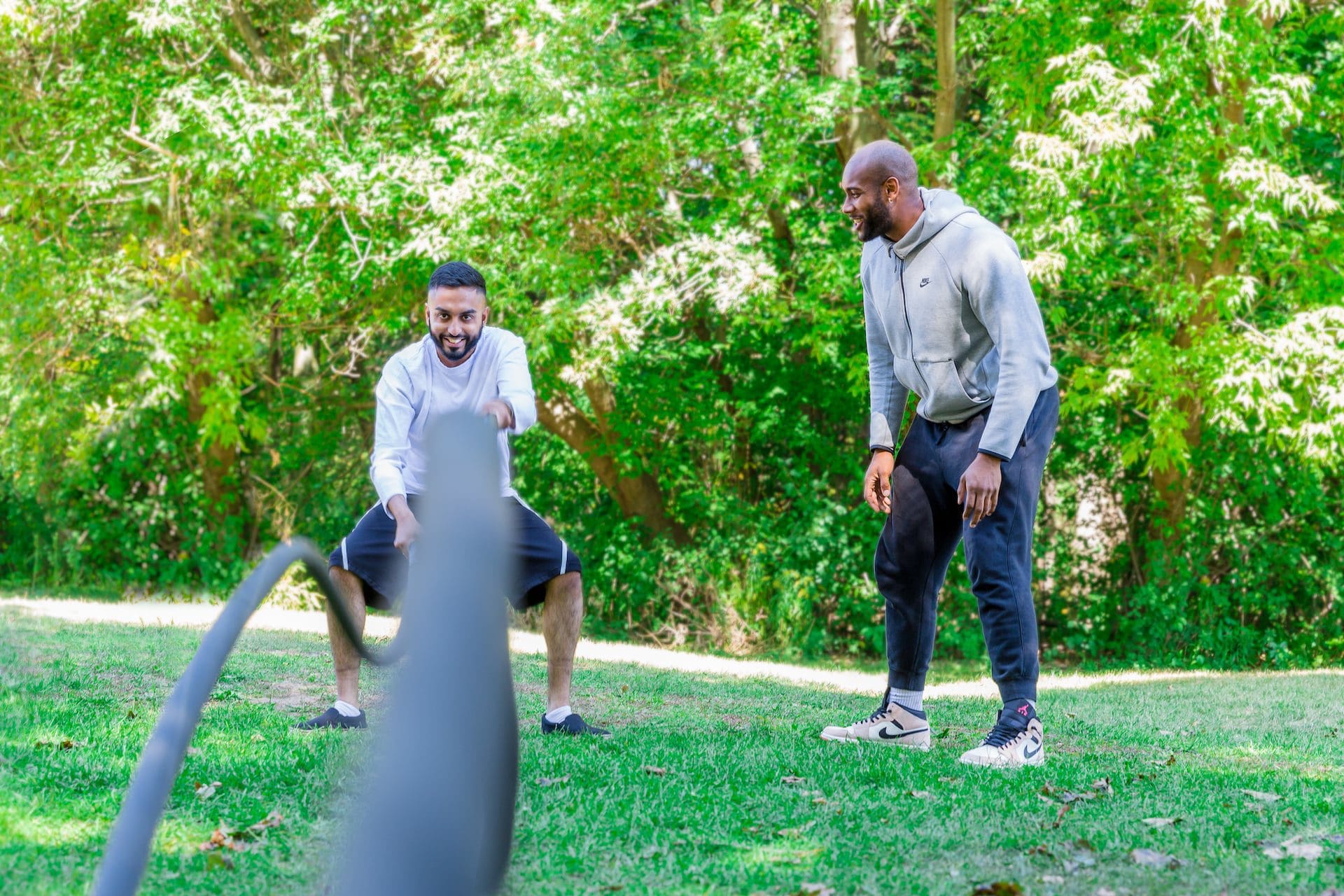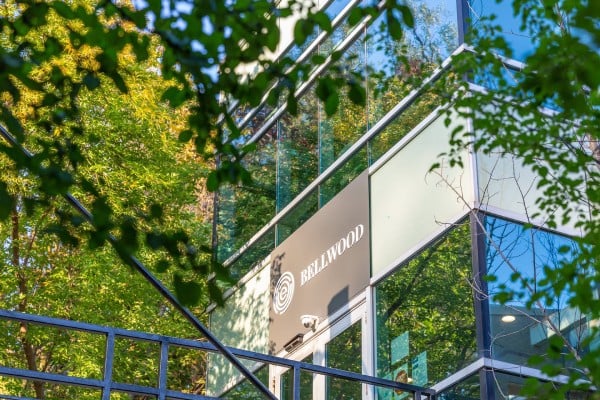 Bellwood Reviews
Dane Colligan
★★★★★
By far the best, most comfortable facility I've ever been to! I got so much out of the program that has stuck with me ever since. Such knowledgeable staff who really care. They have an amazing aftercare program which I highly suggest as well. I continue to attend Alumni events and meet so many great people whom I build amazing, long lasting relationships with. I highly recommend Bellwood to anyone in need!
David C
★★★★★
I attended B.W. in May 2017 and honestly can say it changed my life for the better. The tools the counsellors teach and equip struggling addicts better prepared me for the day-to-day temptations faced outside the rehab facility. The ultimate test is what happens after the 42 days at B.W. and yes the reality is there will be set backs but based on my experience those set backs are fewer and farther between one another with a shorter freefall due to the B.W. teachings. For this I'm grateful and would say $ well spent.I also found the community very supportive of one another and the network I built is long lasting guiding me along the way to an addiction-free life. Clients take their recovery seriously given the $ of admission. You don't pay that kind of money to screw around, 95% of the clients have the same goal in mind; to get better. Clients that don't take the program seriously are typically younger, not there on their own admission, are easy to spot and usually kicked out or leave early. My advice, stay clear of these people.There's also 3rd party meetings held at B.W. that can be very influential in recovery giving the client options after treatment to continue working on themselves by attending mtg's in person or remote. For example: I met my sponser at the Gamblers in Recovery Meeting. B.W. graciously opened their meeting rooms to G.R. mtg's Sunday morning and Wednesday nights allowing me to connect with people going through similar struggles. This mtg is also open to cross additions, not just Gamblers. We read from the Big Book and share our experiences/stories to serve ourselves and others listening. I invite anyone to attend Wednesday nights at 7pm @ B.W.Thanks, - Dave
Jaime Hannah
★★★★★
Without Bellwood I wouldn't be able to make this post. I went there to find a welcoming atmosphere, and felt that my journey towards a sober living was important to everyone there. They educated me on many things I needed for my sober life after living in the Bellwood Bubble. They prepared me for my aftercare and let me stay in touch with my family while I was there. I never felt isolated or trapped there, after years of living isolated and trapped in the addicts way of life. They helped me find myself again and gave me hope that I can live sober for the many years ahead. Thank you Bellwood!
Geoff Thomas
★★★★★
From check-in (Izzy), to check-out (Jocelyn), recovery at Bellwood is a supportive experience.You will make very close friends — quickly.Believe it or not, you will have fun.The session leaders invest in you — they really do.But the teachers push you, so be honest — with them and with yourself.
Sarah Ritchie
★★★★★
I was sceptical of Bellwood before coming in, reading the reviews like I'm writing now about how positive of an experience they had and how much it changed their life seemed so far out of reach. I came through the doors broken and hopeless. Having no faith in myself or the program (MAP) being able to "fix" me. However, what I did not realize was that I didn't need to be fixed, I needed to be helped and supported in ways I have never been before. The facilitators, SC's, PC's, nursing and all the staff are amazing, caring individuals that work to make the community what it is and make you feel like you matter and have value you didn't realize. The community itself is what makes the program so special, everyone is so welcoming and kind and I could not imagine not having all the new friends I have made through being at Bellwood. If you're skeptical like I was, please reach out and get information, it could be the call that starts you on a beautiful path to recovery and life long wellbeing.
Maddie Blenkinsop
★★★★★
This is an amazing treatment centre with high quality food, rooms, amenities, and such wonderful and helpful staff. This place helped me recovery from a 9 year long addiction by teaching me the skills and strategies to deal and cope with life. If I had to recommend a treatment centre this would be my first and only recommendation.I think I'm going to thrive in life now and thrive while being sober
Ryan Gale
★★★★☆
Bellwood is a place I'll forever be grateful for, found my happy again and sense of purpose in lifeIt's facility is pretty Gucci, top notch staff and accommodationsThe food was plentiful and a lot of variety with each meal. Staff members are kind sincere and always share there smiles to lift our spirits as well as feed us ;)The staff are all top notch, Tara your rockstar, passionate about providing a safe/open setting for clients. There sense of pride in what they do is prevalent land they really do want to see us all succeedThe nurses have gone above and beyond for providing care which is unmatched in any other healthcare facility I've visitedFacility provides many on site after hr groups of all varieties, a weight room, small gym for sports, fitness staff (trainers, yoga, facilitated walks), arts/crafts room and rooms to watch sports/movies or board gamesThe community is what makes this journey to recovery …. Words can't describe the team work, support, love and bonds u build throughout this process and how much it truly helpsLots of after care programs on your way out and you leave well equipped to tackle your recovery. Join the alumni, stay connected, and experience life through a sober lease and surrounded by people who went through same journeyAlanna you rock as wellOnly issue I had at Bellwood , depends on the time of year of course, the change over from heat to AC. My room was a sauna for a few days during early spring and couple days of high temperatures. Uncomfortable to say the least and only solution was a fan. Hope that will be rectified for future clients, so they do ensure such torture hahahThanks again for helpMaybe don't hug your pc on grad it could turn out awkward hahaha
KaylaKrucifix
★★★★☆
Beautiful area to get well, surrounded by nature and walking trails in an upscale neighborhood and area. The fitness classes and instructors for physical and mental wellness were kind and went out of there way to help you know that YOU matter and weren't just another dollar to make. The food was amaZing and so were the self help groups I attended. There were events that made you feel part of the community and the atmosphere and talent show nights made my stay FUN and therapeutic.I enjoyed going to church during Easter time, the access to art supplies and having the freedom to run my own smudging ceremonies in the faith and spiritual room.
Russell Everitt
★★★★★
I am a liaison from Cocaine Anonymous for Bellwoods. Which means I put 12 step meetings on there. I have had the opportunity to see clients when they first come in and then when they leave. And the growth and development that they receive when they're in Bellwood is nothing short of a miracle. The care, comfort, and non-judgmental as well as unconditional love and a knowledge that the clients receive from the counselors and the staff at Bellwoods helps them grow and become the people they were always meant to be. I have had the opportunity to have some of the clients connect with me after they leave the center inquiring as to how they can continue what they started at Bellwoods by going to 12-step meetings or extra outside counseling and therapy. It is my opinion that none of this could have accomplished without the Magnificent team at the Bellwood Treatment Center. 🙏🏻❤🐸
Shauna Siggins
★★★★★
Explore our Bellwood facility
Bellwood's Treatment Programs & Services
We're constantly updating our program offerings to provide our patients with the most up-to-date, medically accurate treatments.
Programs available at Bellwood
Learn More about Bellwood
How it Works
Frequently Asked Questions
How much does treatment cost?

At Bellwood, we have different types of treatment programs with different lengths, so there is no set price for treatment but will vary depending on each situation. Bellwood also exclusively offers OHIP-funded beds. Learn more about pricing by contacting our admissions team at 1-800-387-6198.

Am I allowed to bring my cell phone to treatment?

No cell phones are allowed while in treatment. All devices should be left in a safe space or with a loved one.

Is chewing tobacco allowed during treatment?

Chewing tobacco is not allowed during treatment at Bellwood.

Is Bellwood a co-ed facility?

Yes, Bellwood Health Services is a co-ed facility.

Do you need a referral from a doctor or therapist to come to Bellwood?

No, you do not need a referral from a doctor or therapist to come to Bellwood.

Do you offer group therapy?

All of Bellwood's treatment programs offer group therapy sessions. There is evidence supporting the importance and effectiveness of group therapy such as fostering belongingness and creating hope. Read why group therapy is effective here.

Are the rooms single or double?

Bellwood offers both single and double rooms. Please contact Bellwood admissions at 1-800-387-6198 who will provide you with more information about accommodation.

Do you treat concurrent disorders? (Mental health and addiction treatment)

Do you offer detox?

Yes, Bellwood offers medically-supervised detox.

What kinds of treatment do you offer?

Can I use my company's health insurance to pay for treatment?

This is dependent on insurance plan to insurance plan. Some company health insurance may pay for treatment, but to be certain contact your insurance provider and inquire if they cover non-publicly funded treatment. If yes, then they can cover treatment. Some health insurance may only cover part of treatment, meaning the ministry of health will cover the remaining portion which in some cases can delay when you receive treatment. Please call our admissions team at 1-800-387-6198 to learn more about your options.

Can I use insurance to pay for treatment?

Bellwood's treatment programs can vary in coverage depending on your insurance plan. Contact the Bellwood team so they can help understand your coverage. You can contact them at 1-800-387-6198.

How long are the stays?

There is no set date for how long a stay would be. This is all dependent on each individual's situation. Stays can vary from a 4-day detox to 64-day treatment or longer. Learn more about your situation and the appropriate treatment plan by contacting 1-800-387-6198.

Is there a waitlist to get inpatient treatment?

Occupancy rates for inpatient programs vary. Please contact Bellwood admissions at 1-800-387-6198 for information about program availability and to explore your options.

Does OHIP cover inpatient treatment?

Bellwood does offer some OHIP-funded beds available for Ontario residents. Contact Bellwood admissions at 1-800-387-6198 to learn more about your options.

Do you offer individual therapy?

Yes, all programming at Bellwood offers individual therapy.
Bellwood saved my life! I suffer from PTSD and alcohol addiction. I was there for a total of nine weeks and it was the best experience of my life. The counsellors and nurses are amazing and the programs are excellent! The people that I met are people I will remember for the rest of my life as we all have a familiar bond and it will stay that way. I forgot what it was like to live my life again but Bellwood brought that back to me. I also have to mention the amazing kitchen staff because the food is state of the art. You'll never go to another place to meet so many loving and caring people in your life! Thank you Bellwood for caring and teaching me that my life was worth living again!
Donna H
"My Bellwood experience was very positive. The expertise of the staff was exceptional. My Primary counselor, group counselors, support counselors and facilitators were very knowledgeable, and understanding. Emotional, mental and physical education was extensive with the goal to improve understanding and knowledge in all aspects of our lives. The medical staff was comprised of doctors and nurses specializing in addiction. I couldn't ask for any better. Their aftercare program consists of weekly group therapy and an alumni program for all those that complete their programs. I am just starting the aftercare and will look forward to the fellowship."
Dave L.
"Exceptional staff and counsellors. I couldn't have asked for better staff. So caring and friendly, from the doctors, the counsellors, the front line addiction workers, everyone! I always knew I could talk to anyone. Programs were great, outings were awesome, gym was great."
Kelsey G.
"We truly do not know what we would have done without all the amazing counsellors, admissions team, Doctors, RNs, and Chefs at Bellwood. You are people who have a passion to make a difference. You go above and beyond. You helped save our loved one's life!
We are so proud of our family member for the journey they have overcome and continue to overcome. Words cannot do justice to tell you how much we appreciate what you have done for our family. The staff at Bellwood will always hold a special place in our hearts.
Thank you Bellwood and such an amazing staff - our family member would not be where they are today without your team. Thank you again for making a difference."
Cheryl T.