Where Toronto Goes for Compassionate Recovery.
Evidence-based treatment for addiction and mental health disorders in the heart of the city.
Looking for guidance on our treatment programs? We have several confidential, no obligation ways to get in touch.
Location: Toronto Ontario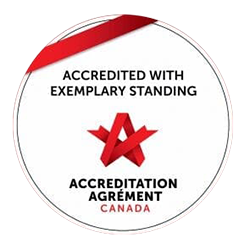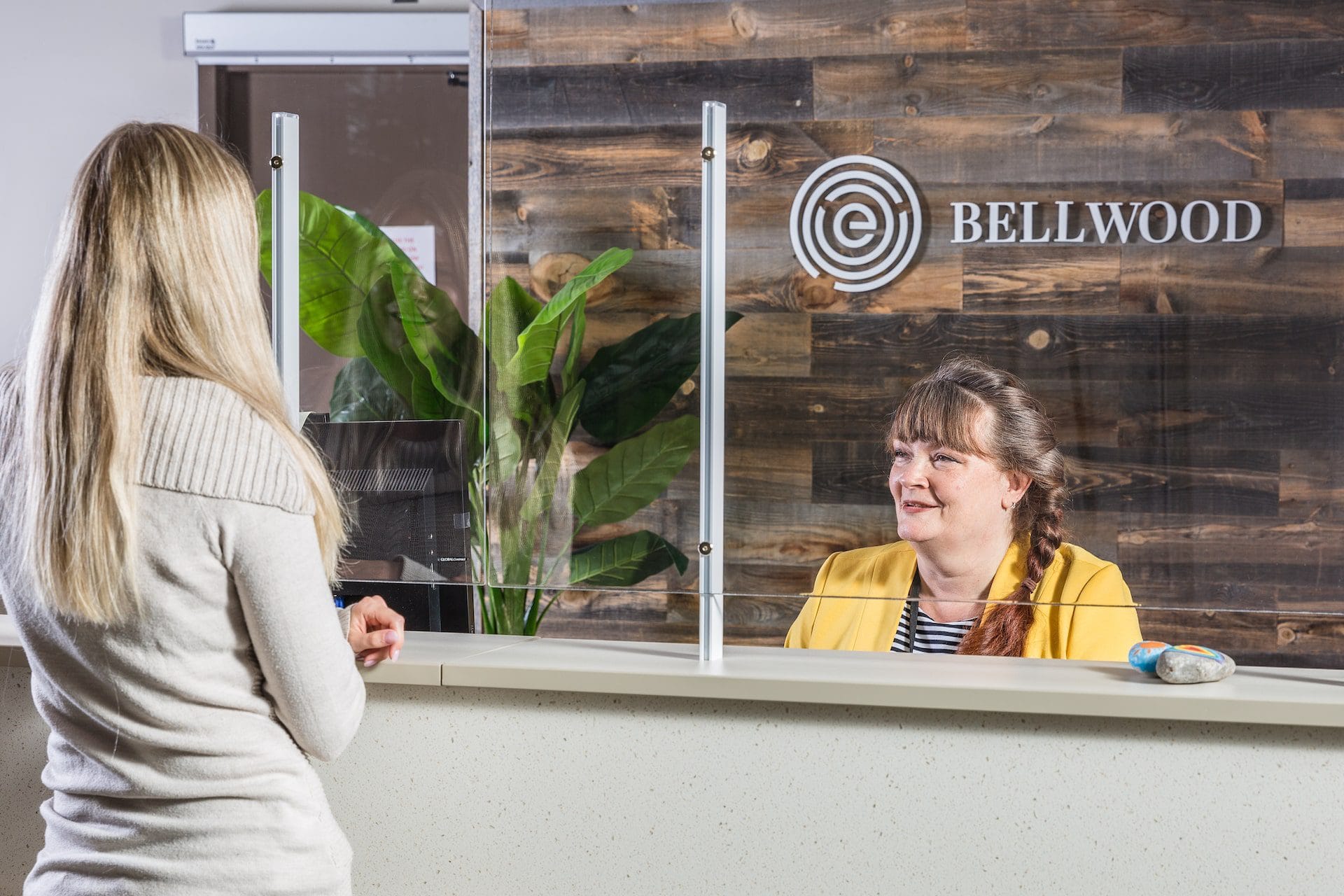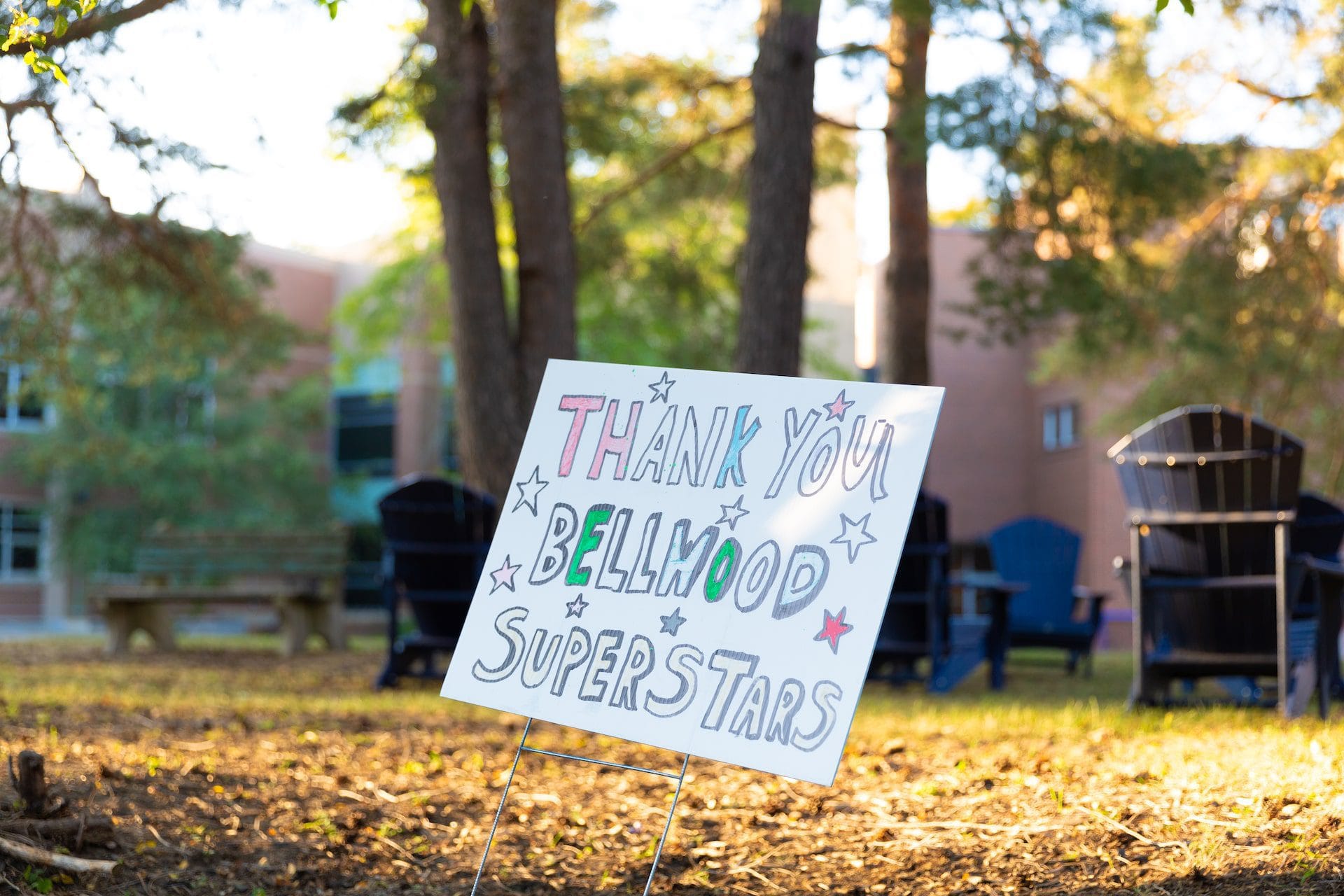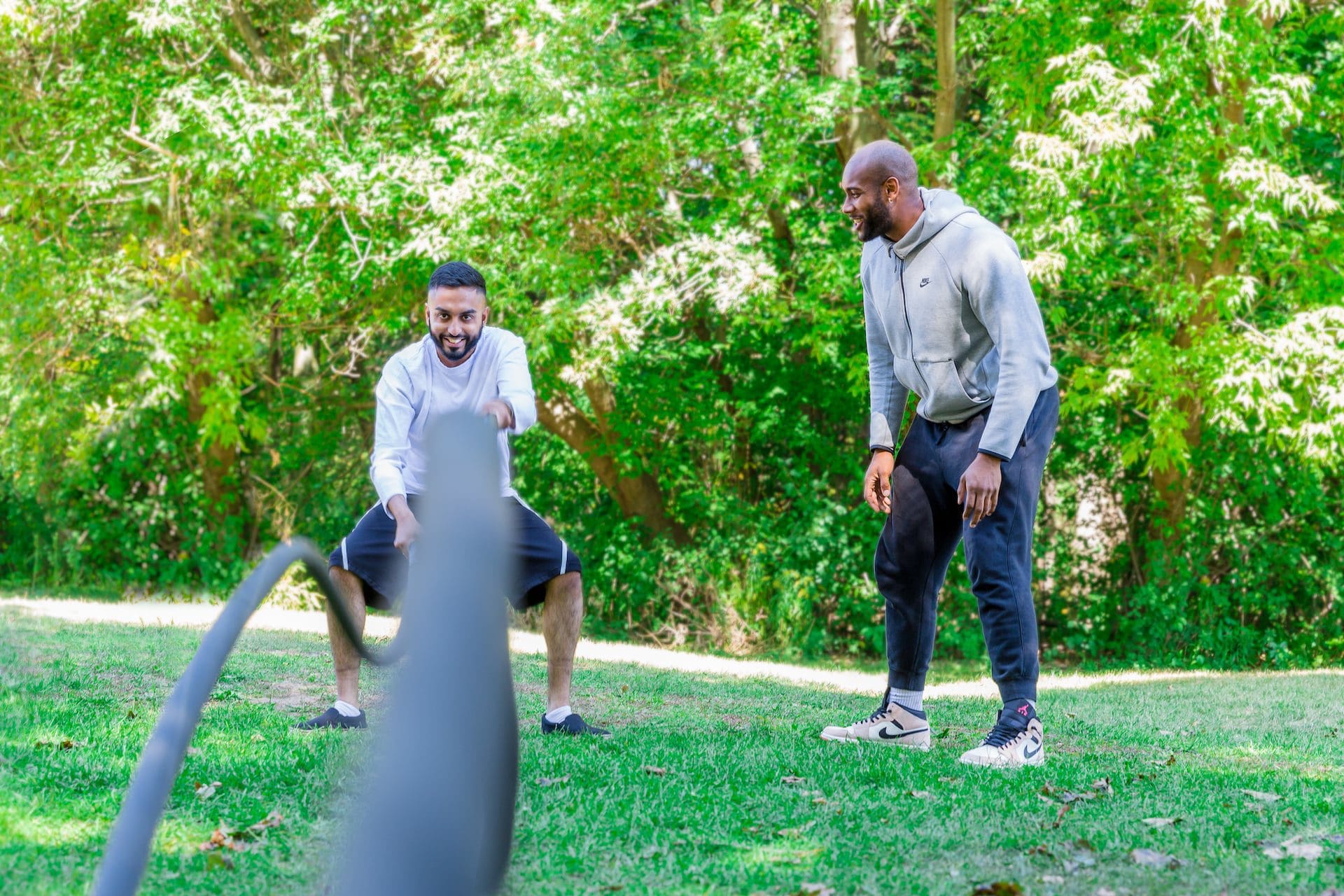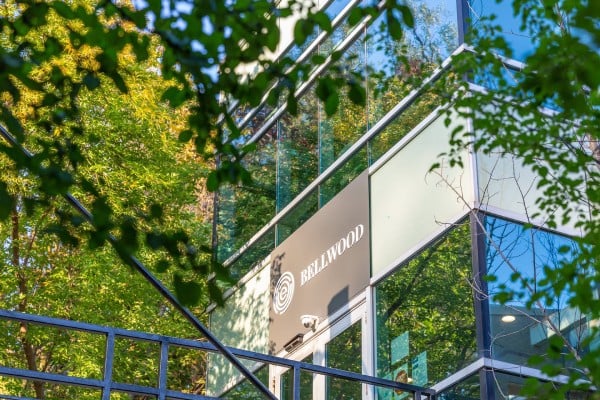 Bellwood Health Services Reviews
Tommy
★★★★☆
I am doing good. I learned a lot of skills at Bellwood for myself to be able to live a. Healthy and positive life style. I am going to meetings every night and I have a sponsor now. Life is good without alcohol and drugs. I take it one day at a time and I am starting to slowly be easy on myself. Life is hard being sober but with the skills I have learned I can be a good person. Thanks for everything Bellwoods. Very nice and supportive staff
Ashvin Chawla
★★★★★
I was at a very low point in my life and I could not pull myself out of my mental health issues on my own.Bellwood is expensive but I would recommend it to anyone seeking help. The medical staff are really thorough, I had the longest appointments I have ever had with physicians at the facility. The counselors are very professional, empathetic and most importantly they challenge you. The sessions I had with Josh, Lynn and Edward were quite fruitful. They also have very passionate and caring physical recreation staff. I really enjoyed the walks, yoga and gym time with Wendy.Also as an alumni, you are able to come back in the evening to twelve step groups and do volunteer roles.All in all a very holistic treatment experience!
brittany baluke
★★★★★
This place saved my life, quite seriously. I was experiencing my first mental breakdown that affected my son, my parents, and my siblings. Alcohol and drug addiction were prevalent in my family, just as much as the toxicity was. I continually asked for help. They ignored me. Finally I found Bellwood where I read they specifically could help with my "issues." At the time I had self diagnosed BPD and was aware that the only help for this is DBT treatment, but that Bellwood has (and so much more). I called them and we got started. I was not in a good place, let me tell you. For most of my life. Bellwood provided me with a nutritionist, nurse, MD, a psychotherapist, a therapist to help manage leaving the facility, and finally upon exiting the facility they connected be with a DBT therapist that I still see to this day. Myself and many of the individuals I stayed there with agree, Bellwood was the best thing we ever did and I know some people who even intend to return as patients again. I discussed with some friends while there and they had been to other health centres but all agreed they held nothing compared to Bellwood. I could go on forever. The structure of the day, I still try to stick to this routine and it's been a couple years. Gratitudes with a group in the morning started your day off right. They ensure you eat well, sleep well, and are comfortable at all times. If you aren't they want to help you get there. Trust me, I was not as easy client as I had many undiagnosed illnesses. Bellwood helped seriously diagnose me which allowed my entire life to change for the better. I remember crying with joy when he told me. I had always felt crazy. My family and the people I loved told me so. Now I knew I wasn't. If you go here, go seriously, and do the work. One thing I noticed was some people had the attitude, "I don't need to participate in chores/ duties." Don't be that person, because it honestly felt like a family when we were there so help one another out. It's part of recovery. Go to your classes, not because you want to but because you're there to heal. That doesn't happen on its own unfortunately. That's why there is Bellwood, a full facility full of experienced and extremely educated individuals that just want to help you get your ducks in a row. If I didn't have a son I would have moved in LOL. Okay, kidding but for real this place will forever be what saved my life and I can't express the gratitude I have for everyone that works there and takes part to run it day to day. Even the cooks were so nice!!! Like family. Oh and last thing, the actual owner of the entire Bellwood company used to join or even lead our daily walks. He was not prestigious (like the world I grew up in) and he genuinely wanted to know from us if there were any improvements he can look into making. And he listened. Not to mention those walks were unreal, I can still remember them. The bonding time with people you meet it's unreal. I have met some of the most incredible people in the world from Bellwood. People from all walks of life, lawyers, first responders, and every other profession you can think of. I'm writing this because I hope I can help one person, guide one person, to getting real help. They're there for you, not matter what. Thank you Bellwood for being my breath of fresh air.
Angela Colebourne
★★★★☆
Bellwood Recovery Center is a wonderful therapeudic community, that I would highly recommend for anyone willing to begin their journey to recovery. The staff were helpful, compassionate and humble and I felt a part of the Bellwood client community, from the beginning. Classes were very educational and engaging and there were many opportunities to participate in fun recreational activities also, including tennis, volleyball, basketball, art, yoga and meditation. The facility was very clean and the food served in the cafeteria was good. Thanks Bellwood for helping give me the tools to begin my journey in recovery and a life of sobriety!
jason brockbank
★★★★★
Siena
★★★★★
Written last week:As I write this review from Toronto airport heading home to Vancouver I reflect on my time at Bellwood and all the wonderful people I met as well as what I learned there. Bellwood truly saved my life when I didn't see another way out of my eating disorder. The help at Bellwood was exceptional and I will never forget the moments I shared with other clients, SCs (support counsellors) and team. I've never felt so comfortable in a community before and Bellwood taught me that I deserve recovery. I highly recommend Bellwood for anyone who has hit a roadblock in life and needs to get unstuck. It is amazing what can happen in 8 weeks and I am still shocked at how much I accomplished. Who knows what you will be able to do at Bellwood! You'll never know until you step through Bellwood's door!-Siena
Lauren O'Neil
★★★★★
Going into treatment was a tough decision, but it was the best decision I could ever have made for my health and life. I tried for years to get well using outpatient services at various hospitals, with many therapists, and nothing worked, Bellwood's structured program and supportive community did. I'm glad I chose this facility in particular because of its proximity to nature and beautiful grounds. The daily ravine walks were game-changing for me. I also really appreciated the medical support and seeing my own personal counsellor and doctor every week to fine-tune my medications / treatment.I got to know so many cool, like-minded people. Some will be my friends for life. It really felt like we became a family by the end -- I liked waking up and going downstairs to eat breakfast with a big group of friends every morning, while still having the freedom to do my own thing when I wasn't feeling social. There were a few problematic clients around at times, but the vast majority of people in my program were, dare I say, "normal" — a lot of young professionals like me looking to get better and get back to their families / careers / lives on the outside. Anyone troublesome was dealt with swiftly.The journey wasn't easy -- I missed my loved ones, and healing can be very emotionally challenging -- but it was a lot more fun than I was expecting it to be; interesting classes, excellent facilitators, games nights, talent shows, tons of volleyball, hiking, basketball, yoga, Qi Gong, a weight room (with a trainer who will do a full fitness assessment and create a personalized program just for you!)There were AA, NA and CA meetings available on-site weekly as well, and optional group activities on weekends -- outings to get manicures, tie-dye workshops, origami, 5K races, etc. The building has tons of natural light, a cool crafts room, a beautiful treehouse lounge, a nice cafe with great coffee and super friendly staff.You must surrender your phone at intake, but you do get a tablet in exchange with Netflix, Disney+, Prime Video, Spotify, Audible and a bunch of other things. You can sign up to use the computers any time after 4 p.m., you can order packages from Amazon to be delivered right to the building, and there are landline phones for patients to use pretty much whenever.Guests are allowed to visit every Sunday from 1-4 p.m. Dogs ARE allowed to come visit if they stay outside, so you'll see lots of friendly dogs around the property on Sunday afternoons (even a few cats!) when the weather is good.I wasn't always a huge fan of the food (I'm a bit of a health nut and they served a lot of greasy meals) but I will say that you can make it work, regardless of your diet -- there's a big DIY salad bar at lunch and dinner, hard boiled eggs are always available behind the counter if you ask for them. You have unlimited access to toast, peanut butter, cereal, apples, oranges and bananas at any time (before the cafeteria closes at 10:30 p.m.) and the vending machine is STACKED. It's easy to spend hundreds of dollars on protein bars and sparkling water over the course of a few weeks, be warned haha.Overall, I'd highly recommend Bellwood if you're serious about getting well. 50 days may seem like a long time at the beginning, but it flies by and is 100% worth it. It was nice to spend 7 weeks focusing on myself and my recovery, not having to cook or clean or drive or deal with alcohol or drugs interfering with my mental health.I was a bit scared to leave the Bellwood bubble, but I'm in a much better place now, mentally and physically, after being forced to stay clean for so long and after such intense relapse prevention therapy. The aftercare program is great and the alumni network is strong.It can get hard, but stick with it. You'll come out so much stronger on the other side.
Nadia Hakime
★★★★★
I was really scared coming to Bellwood because I was going into the unknown, but after 2 weeks of being uncomfortable, I slowly started to feel like I could relax. After 3 weeks, I wished that I have come here sooner, that I had learned the skills sooner, that I had wasted so much of my time not knowing these skills, and what a different person I could've been if I had. Bellwood allows you the time and space to work on these skills and look at yourself in an uninterrupted and compassionate way (which I previously thought was pretty dumb). I'm truly grateful for all the programs I was in. Sure, the beds are not 5 stars and the food is sometimes difficult, but I consider myself privileged to get the chance to be here and I am one step closer to recovery. The PCs are phenomenal (shoutout to Elza, Antoline, Yvette, my heros), the nurses are tirelessly working, and the SC staff are always there for you when you need.PS, Adrian and Matt deserve a raise!!
Jennifer Power
★★★★★
From the moment I arrived at Bellwood I felt peace, serenity and a sense of finally getting the help that I needed. I knew that I could not do it on my own. Through a well structured program that Bellwood offers I was able to learn the skills and tools that I was lacking in my life. I re-found my love for yoga, working out, tennis and mindfulness. From the amazing and passionate staff to the friendly clients I truly felt loved and supported. Bellwood has given me hope for a successful future and I am blessed to have been given this opportunity. Thank you Bellwood.
Joel Brennan
★★★★★
I was very happy with my experience at Bellwood. I was welcomed by staff and clients on my first day and it made a lasting impression. My room had everything I needed. The food was great lots of fruits, salad and healthy choices. The gym has all the equipment I needed, lots of time for yoga or Qi-gong and guided meditation. The introduction classes were very helpful and the psych education classes were great. After a few weeks classes in CBT, DBT and Relapse prevention helped me think about my problems acknowledging feelings and emotions that were buried and how to reinterpret these behaviour emotions and thoughts. Finally I was happy to participate in alumni meetings and felt supported by the Alumni community and team. One day at a time.
Explore our Bellwood facility
Bellwood Health Services's Treatment Programs & Services
We're constantly updating our program offerings to provide our patients with the most up-to-date, medically accurate treatments.
Programs available at Bellwood Health Services
Learn More about Bellwood Health Services
How it Works
Frequently Asked Questions
How much does treatment cost?

At Bellwood, we have different types of treatment programs with different lengths, so there is no set price for treatment but will vary depending on each situation. Bellwood also exclusively offers OHIP-funded beds. Learn more about pricing by contacting our admissions team at 1-800-387-6198.

Am I allowed to bring my cell phone to treatment?

No cell phones are allowed while in treatment. All devices should be left in a safe space or with a loved one.

Is chewing tobacco allowed during treatment?

Chewing tobacco is not allowed during treatment at Bellwood.

Is Bellwood a co-ed facility?

Yes, Bellwood Health Services is a co-ed facility.

Do you need a referral from a doctor or therapist to come to Bellwood?

No, you do not need a referral from a doctor or therapist to come to Bellwood.

Do you offer group therapy?

All of Bellwood's treatment programs offer group therapy sessions. There is evidence supporting the importance and effectiveness of group therapy such as fostering belongingness and creating hope. Read why group therapy is effective here.

Are the rooms single or double?

Bellwood offers both single and double rooms. Please contact Bellwood admissions at 1-800-387-6198 who will provide you with more information about accommodation.

Do you treat concurrent disorders? (Mental health and addiction treatment)

Do you offer detox?

Yes, Bellwood offers medically-supervised detox.

What kinds of treatment do you offer?

Can I use my company's health insurance to pay for treatment?

This is dependent on insurance plan to insurance plan. Some company health insurance may pay for treatment, but to be certain contact your insurance provider and inquire if they cover non-publicly funded treatment. If yes, then they can cover treatment. Some health insurance may only cover part of treatment, meaning the ministry of health will cover the remaining portion which in some cases can delay when you receive treatment. Please call our admissions team at 1-800-387-6198 to learn more about your options.

Can I use insurance to pay for treatment?

Bellwood's treatment programs can vary in coverage depending on your insurance plan. Contact the Bellwood team so they can help understand your coverage. You can contact them at 1-800-387-6198.

How long are the stays?

There is no set date for how long a stay would be. This is all dependent on each individual's situation. Stays can vary from a 4-day detox to 64-day treatment or longer. Learn more about your situation and the appropriate treatment plan by contacting 1-800-387-6198.

Is there a waitlist to get inpatient treatment?

Occupancy rates for inpatient programs vary. Please contact Bellwood admissions at 1-800-387-6198 for information about program availability and to explore your options.

Does OHIP cover inpatient treatment?

Bellwood does offer some OHIP-funded beds available for Ontario residents. Contact Bellwood admissions at 1-800-387-6198 to learn more about your options.

Do you offer individual therapy?

Yes, all programming at Bellwood offers individual therapy.
Bellwood saved my life! I suffer from PTSD and alcohol addiction. I was there for a total of nine weeks and it was the best experience of my life. The counsellors and nurses are amazing and the programs are excellent! The people that I met are people I will remember for the rest of my life as we all have a familiar bond and it will stay that way. I forgot what it was like to live my life again but Bellwood brought that back to me. I also have to mention the amazing kitchen staff because the food is state of the art. You'll never go to another place to meet so many loving and caring people in your life! Thank you Bellwood for caring and teaching me that my life was worth living again!
Donna H
"My Bellwood experience was very positive. The expertise of the staff was exceptional. My Primary counselor, group counselors, support counselors and facilitators were very knowledgeable, and understanding. Emotional, mental and physical education was extensive with the goal to improve understanding and knowledge in all aspects of our lives. The medical staff was comprised of doctors and nurses specializing in addiction. I couldn't ask for any better. Their aftercare program consists of weekly group therapy and an alumni program for all those that complete their programs. I am just starting the aftercare and will look forward to the fellowship."
Dave L.
"Exceptional staff and counsellors. I couldn't have asked for better staff. So caring and friendly, from the doctors, the counsellors, the front line addiction workers, everyone! I always knew I could talk to anyone. Programs were great, outings were awesome, gym was great."
Kelsey G.
"We truly do not know what we would have done without all the amazing counsellors, admissions team, Doctors, RNs, and Chefs at Bellwood. You are people who have a passion to make a difference. You go above and beyond. You helped save our loved one's life!
We are so proud of our family member for the journey they have overcome and continue to overcome. Words cannot do justice to tell you how much we appreciate what you have done for our family. The staff at Bellwood will always hold a special place in our hearts.
Thank you Bellwood and such an amazing staff - our family member would not be where they are today without your team. Thank you again for making a difference."
Cheryl T.