A Homey Rehab Centre in Calgary.
If you want to learn more about EHN Canada's treatment centre in Alberta, we offer several confidential, obligation-free ways to get in touch.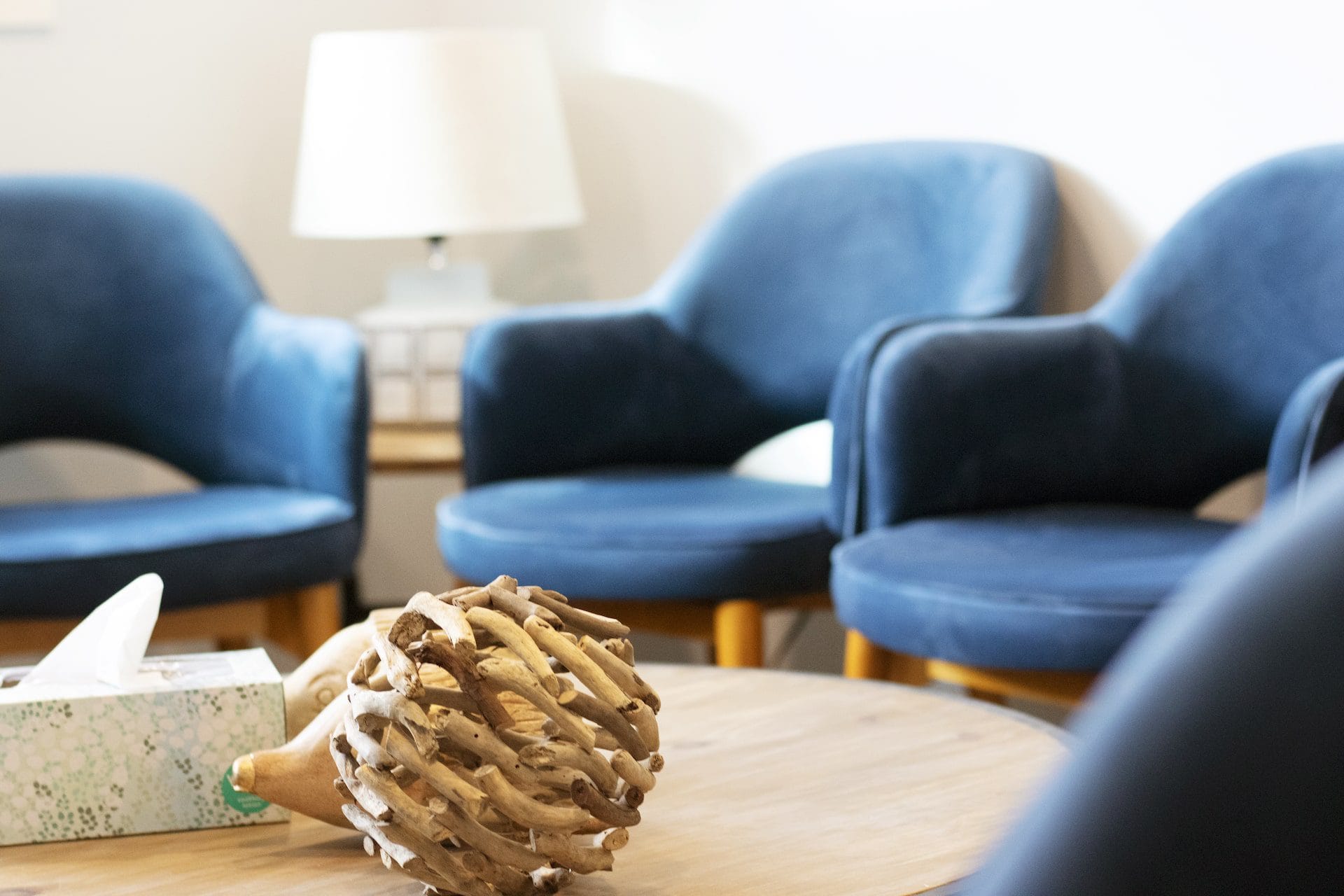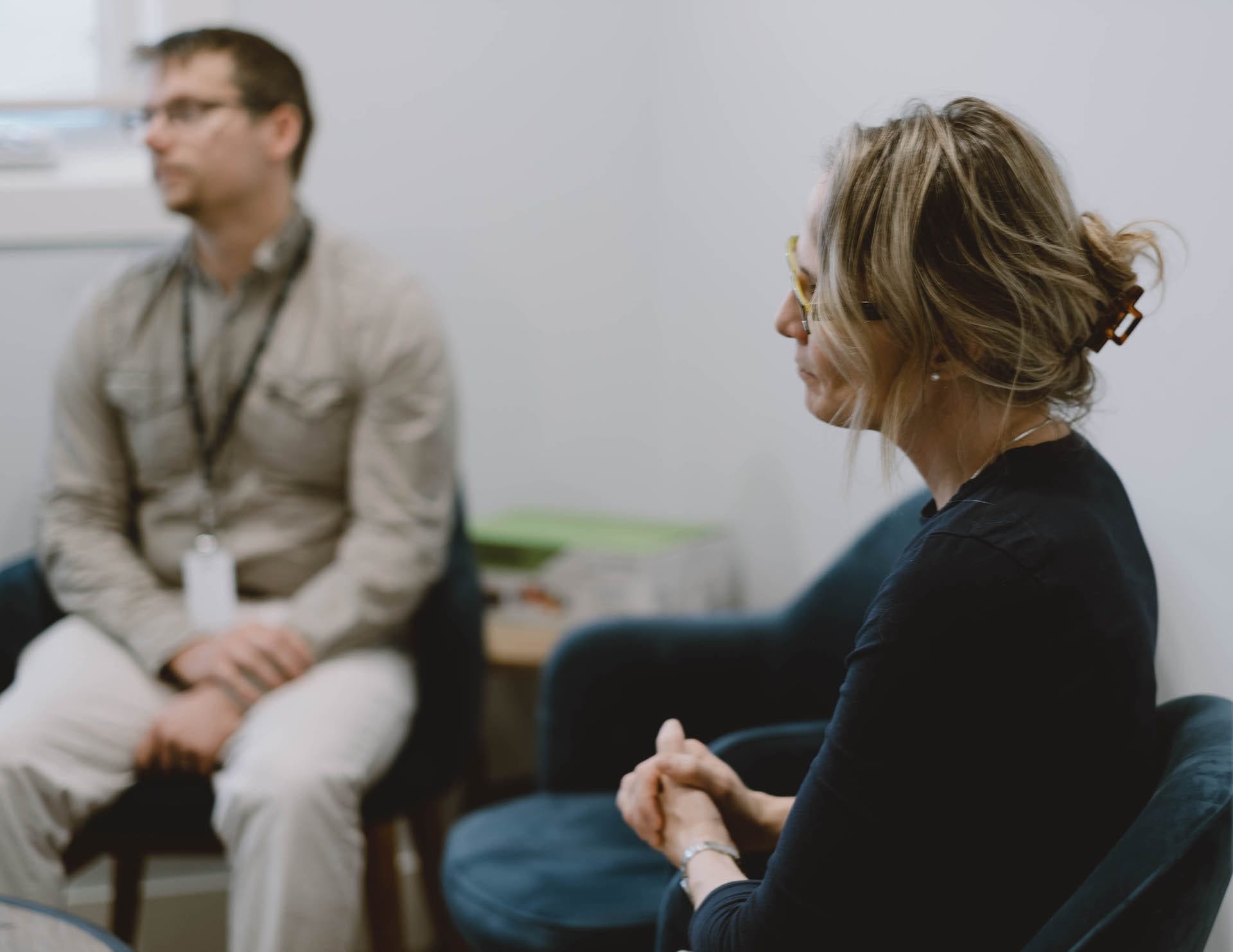 Sandstone Inpatient Treatment Centre Reviews
dani w
★★★★★
If you are desperate and need support for addiction and mental health, Sandstone is the answer. You will no longer feel helpless and alone. Sandstone saved my life. I arrived, frightened beyond belief and with absolutely no hope, no aspirations, and zero self-esteem. I was entirely beaten down and I couldn't look anyone in the eye. But I was greeted by the most amazing and generous staff that were there to talk whenever i needed, calm down my panic attacks, and just give me general support and encouragement. I don't do well in new places but my cohort wouldn't let me isolate myself and greeted me with open arms. I felt comfortable almost immediately and made lifelong friends. Like all the other reviews, the food is incredible beyond belief.I need to say thank you from the bottom of my heart. I now know that I have the strength and persistence to make a bright future for myself.Today, I am celebrating 45 days sober and I feel better than great.Thank you to the staff for their contagious joy and encouragement.Dani
Kyle London
★★★★★
It has been over 3 months since I finished a 6 week inpatient program at Sandstone. I have nothing but wonderful things to say about the centre and staff. I detoxed there, which was an incredibly adverse experience of course, but the staff and program made it as comfortable as it can possibly be. The nurses are always available and there to attend to every health concern, the support staff meet your every need, the kitchen staff are amazing and it was the best I've ever been fed. Seriously, the entire experience was a gift and a blessing. Still today I am running strong and comfortable in my sobriety because of the tools I have picked up from the program at Sandstone. If you are scared or hesitant, do not worry. I arrived bawling my eyes out frightened of being away from my loved ones, pets, home, etc... but you become at home very quickly. Many of us even said it felt like we were at Summer Camp! We became a family. I am still friends with and see members of my cohort regularly. If you are offered this experience, do not turn it down.
Kimberly Kingsbury
★★★★★
I had a wonderful/respectful experience with all of the staff at Sandstone. They genuinely cared about my well-being and recovery. I would recommend this for anyone with substance abuse disorder.
Maria Stopainig
★★★★★
My son was admitted this Fall holding on a string. Where our medical system failed him, Sandstone saved his life. He came in depressed and hopeless battling mental health illness and a number of addictions. After 28 days, he came out a new person. We are celebrating 40 days sobriety with him this weekend!
Joel M
★★★★★
I want to say going to Sandstone was a gift. They helped me get through alot of past trauma that no one was able to help me through before and reminded me of my self worth. Huge thanks to all of the Sandstone staff! From the councilors, support staff, nurses, doctors and the amazing chefs. Can't wait to come visit
Cynthia
★★★★★
I am eternally grateful for Sandstone and their staff. Admittedly, I was a 'tough nut to crack' but over time, I learned that I either had to choose life or choose death. I am happy that I chose the former. I was admitted into Sandstone on March 29th 2022 and discharged on July 12th 2022, I am appreciative of every second of my treatment. As a Veteran, who lived with untreated PTSD, depression, military sexual trauma and Alcohol Addiction for close to 30 years, this truly was a place of kindness, love, respect and healing. For the first time in my life, I felt heard, understood and cared for. There was no judgement-ever, and the team always met me where I was at. My counsellors were empathetic, but also gave the 'tough love' when needed. The support staff were patient and understanding and the medical team were knowledgeable, professional and very helpful in all areas of care. The food was delicious, nutritious, well presented and the culinary team were always available for a quick chat and a laugh. (I miss you, Jose).I have been clean and sober for 18 months now, Sandstone provided a safe environment for me to start my healing journey into the community, and gave me the foundation and empowerment to continue treatment at our veterans clinic here in the city. My life today is beyond anything I could have imagined. I've reconnected with my beautiful daughter , who tells me daily how proud she is if me, I have a wonderful relationship with my longtime common law husband and am building a strong and secure recovery friendship circle.None of this would have been possible without Sandstone.Last, but not least, I want to extend a sincere thank you to the facility manager, Angela, who works tirelessly and consistently to ensure a safe environment for all patients.From the bottom of my heart, thank you for giving me my life back.Cynthia (Cyndi) Greene
Marc Mallet
★★★★★
Scared and out of options I walked through the doors of Edgewood almost 4 years ago. Hard work, self reflection and working with my peers they showed me that life in recovery was possible and I have been sober since!
Amanda Jones
★★★★★
Sandstone changed my life!!! I was there for 49 days and those were the best days of my life. The food is the BEST every single meal. My councillor was the most knowledgeable honest helpful hardworking woman I have ever encountered. I don't even have the words to describe how perfect Sandstone is. Every single person that works there cares so much for every single client. The medical staff are the most helpful caring and understanding bunch of people that ever existed. I do not have one complaint about my entire time there. I recommend Sandstone from the bottom of my heart. It has changed me for the better and I am forever grateful to everyone there.
Matthew Knobelsdorf
★★★★★
There's so much to say about this place, specifically the people there, who make it what it is. What these individuals were able to help me accomplish in the short 6 weeks I was there was absolutely incredible. They went way above and beyond what my expectations were when walking into Sandstone. I will forever be grateful for my experience there, and grateful for the people there. They changed my life in so many ways that I was never able to do on my own, And for that, there isn't enough words to say what that means to me.
Brad
★★★★★
I have so much respect and gratitude for this place. When I entered, I was broken and truly hopeless, but the director, support staff, councillors, nursing staff and everyone there showed me what true and genuine, kindness, compassion, and concern are. They gave me my life back and the tools to carry on. If you, or anyone you know is suffering from mental health/addiction issues, please seek out the services at Sandstone, they can, and will help you. The love in this place is immense. I am so thankful for each and every person there and the help they gave me.Brad
H M
★★★★★
Dennis Blas
★★★★★
I went to EHN Sandstone at a point in my life where I felt hopeless and despair. Addicted to alcohol as my only crutch. My inpatient time at Sandstone was transforming. The level of education, care and support was at a level I could have not possibly expected... to the credit of all of the Sandstone staff. They renewed my belief in myself and that I could overcome. Without question, I highly recommend ENH Sandstone to anyone experiencing mental health issues and/or addiction challenges.
Robin Moreau
★★★★★
I'll start by saying that the staff and councillors at this facility are both professional and down to earth.They helped diagnose past and recent traumas that were hindering me in a proper recovery, that of which I had at one point and was truly interested in keeping ongoing in my life. The help and tools that I have received in the past 60 days will keep me present in my mind and aware of the recovery I truly deserve.I would recommend this facility to anyone struggling with any issues that they are willing to deal with in our troubling society. Thank you Sandstone, you've made my life and my mind manageable and pleasurable to be a part of once again.Edit: Once again, thank you for the last year in recovery, I couldn't have done it without your help and understanding, I'm looking forward to hearing from you to share my story!
KMK Technical Services Ltd
★★★★★
This facility, specifically the people in this facility, have impacted my life in a way I never thought possible! The care and attention to detail was top notch from the moment I entered the doors to the minute I walked out. From the support staff, the nurses and doctors, my therapists and councillors, and incredibly talented chefs; I have never been treated with more grace and dignity in my life. I can say with all honesty that my life going forward will never be the same! Thank you all from the bottom of my heart for taking my life into your care and helping me discover the person I was always meant to be! If you're looking for change you will find it at Edgewood Sandstone! These people love with intention and truly care!! Thank you Sandstone Team, you are all my forever friends! ~ Kar
Jeff Marois-McKenzie
★★★★★
John Caccamo
★★★★★
It will be difficult to express what an incredible and life changing experience I had at SS, but I'll do my best.When I arrived at SS, I was broken, and had been for a very long time. I had very little hope, if any, that treatment Center number 13 would help stop my suffering from addiction and trauma.I chose SS because it is a small centre. Approximately 1-14 clients. The website presented a very quiet intimate setting in a home like facility. It was just like that.From the moment I walked through the front door, ( scared, insecure and on the brink of a full blown anxiety attack) I was welcomed by the head of administration (A). It was like she could read my mind. She was so kind, compassionate and gentle, I still call her an Angel to this day. I looked around briefly and felt like I was in someone's home. Beautiful cozy country like furnishings with a huge see through fireplace. I instantly felt safe.I had been clean many times for good stretches of time, but invariably I would end up relapsing. Each time although brief, became more and more difficult to come back from and the depression and shame was killing me.SS takes each client, does a number of assessments to determine what your needs are in terms of addiction and mental illness. I spent most of my first two weeks under going very detailed extensive assessments from psychiatrists doctors , nurses and my primary counsellor. When this recon was completed, the team knew exactly what I needed, with a plan of how to meet those needs. I have never ever experienced a staff, and I mean from the client support workers to the chef and everyone in between so totally committed to helping me get well. My counsellor approached my care from an angle that no one ever had in the past. They work as one unit ( the staff) they are all involved in your care. They do not leave a stone unturned. I really could and would really love to share my whole experience with the readers, but it would be too long. Let me just say, I left SS 49 days later, a different person. A person filled with hope and confidence. Most of all, I figured out who I was… and I like him… a lot.Forever great full,Johnathan C
Sarah Pashniak
★★★★★
I highly recommend this facility to anyone struggling with mental health and or addictions. The staff is amazing and the homey atmosphere makes for a wonderful place for healing. The food is amazing as well!
W C
★★★★★
Very homely facility with great staff and food. Very appreciative of the care I received here.
Michael Schipper
★★★★★
I recently stayed at EHN Sandstone Calgary and despite not having anything to compare it to, I only have great things to say about this facility.The staff are incredible. Their professionalism, knowledge, and care for all the clients were very much felt. It was a very smooth transition for me adjusting to life in the house. I was certainly nervous and anxious at the beginning, but the staff and my peers helped me feel comfortable right from the beginning.Having support staff and nurses available 24 hours a day was very comforting.
Ty Thomas
★★★★★
Dane Thorogood
★★★★★
Sandstone is in a league of their own. With 100 percent of the focus on patients and their specific road map to recovery i would recommend this facility to anyone and everyone. Thank you to all of the Sandstone team.
Joy Hartman
★★★★★
i have been to rehabilitation centers before, and this experience was superior.The staff was fantastic and the counselling sessions are amazing. The food is extraordinary and its a comfortable warm setting. I look forward to continuing on with the intensive outpatient program. Thank you Sandstone!
Dale Reinke
★★★★★
Hi This is Trent. My stay at Sandstone was November 2019. The counselling staff were very knowledgeable and highly trained. Support staff were there 24 hours a day to help with anything. On -site doctors and nurses were highly respectful and professional. Best of all, the chefs were incredible cooks and friendly! I would recommend this treatment facility as it felt like one big family giving support to each other. Lives are saved daily at Sandstone. Trent Reinke
Molly Anne (makeupbymegan82)
★★★★★
I did the 28 day inpatient treatment at sandstone. It was amazing. The staff, councillors, and the support staff were all wonderful. I learned so much and felt confident that with the knowledge and tools I was given to continue on my road to recovery. I would recommend this program to anyone who is struggling with addiction.
Evan "Ejv" Van
★★★★★
Alfie D
★★★★★
Exceptional, you get what you put in. I was willing to put in for me and I got back something I couldn't have imagined. Thank you forever.
Dwayne O
★★★★☆
The EHN Sandstone program and staff provided me with the guidance, counseling and tools to move into the next chapter of my life, sober and healthy. I dealt with many past haunting issues, and loss, in conjunction with the cognitive behavior therapy to become sober. The staff were warm, professional, accommodation was comfortable and clean, and the kitchen staff and food were five star. I highly recommend this program.
Envision Your Healing Journey at Sandstone
Sandstone Inpatient Treatment Centre's Treatment Programs & Services
At Sandstone, we'll help you recover quickly and comfortably – with constant care from our medical team. This is just a preview of what's available at our rehab centre in Calgary.
Programs available at Sandstone Inpatient Treatment Centre
Amenities Offered with Our Inpatient Programs
Included with Inpatient Treatment:
On-site medical professionals, including nurses who are available 24/7

Evidence-based approaches to treatment like dialectical behavioural therapy (DBT) and cognitive behavioural therapy (CBT)

Access to staff psychiatrists

Individual counselling and small group therapy

Detox in Calgary

with supervised withdrawal management 

Integrated care that includes yoga, fitness, and meditation

Access to peer support groups during and after treatment

One year of aftercare and lifelong access to EHN's alumni network

Family programming that gives your loved ones the tools they need to support you and heal themselves
Learn More about Sandstone Inpatient Treatment Centre
Frequently Asked Questions
How much does treatment cost?

At Sandstone, we offer a variety of treatment programs and durations, so pricing varies depending on your needs. Learn more about pricing by contacting our admissions team at 1-866-938-5003.

What are my financing options?

We do our best to accommodate our patients' preferred payment methods. This includes accepting split payments, credit, debit, wire transfers, multiple credit cards, guarantors, workplace benefits and insurance, Medicard, bank loans and healthcare credit cards. Visit our financing options page to learn more.

How many beds are available at Sandstone?

There are currently 14 beds at Sandstone.

Are the rooms single or double?

We offer both private and semi-private (shared) rooms.

What treatment approaches does Sandstone use?

Sandstone offers a wide array of evidence-based treatments for those dealing with addiction and mental health disorders. Some of our treatment approaches include CBT, DBT, individual psychotherapy, group therapy, recreational therapy, and more. Learn more about Sandstone's treatment programming here.

How long are the stays?

Because we offer a variety of treatment programs and work to accommodate individual needs, the duration of stay varies. Learn more about the appropriate treatment plan and duration for you by contacting us at 1-866-938-5003.

What is the difference between the Return-to-Wellness program and the Core Addiction & Mental Health Program? How do I know which one is right for me?

The Return-to-Wellness program consists of a two-week inpatient detox phase, followed by a transition to our online Intensive Outpatient Program (IOP), which can be completed from the comfort of your own home. On the other hand, our Core Addiction & Mental Health Program involves a continuous inpatient stay throughout the entire duration of the program.

The Return-to-Wellness program is well-suited for individuals who are just seeking a brief reset and primarily need support during the detox process. Alternatively, the Core Addiction program is specifically designed for individuals who require more ongoing and constant support throughout their treatment journey.

To determine which program aligns best with your specific needs, we recommend consulting with our experienced intake professionals who can assess your situation, discuss your goals, and provide personalized recommendations based on their expertise.

What does family programming include?

Our family programs are available to loved ones (not just kin) of anyone enrolled in an EHN Canada program. It includes a Family Education Workshop, conducted online, that provides support and tools for families impacted by addiction, trauma, mental or physical illness. The workshop aims to enhance the knowledge and skills of family members in supporting their loved ones' recovery and their own healing journey. It covers topics such as addiction, mental health, CBT, DBT, relapse prevention, and offers interactive participation through chat-based questions.Visit our Family Treatment Support page to learn more.

Do I need a referral from a doctor or therapist to come to Sandstone?

No, you do not need a referral from a doctor or therapist to come to Sandstone.

How quickly can I be admitted into the facility? Is there a waitlist?

The admission process timeline can vary depending on multiple factors. However, we operate on a rolling intake system, meaning you do not have to wait for specific cohort start dates. Our goal is to facilitate prompt admissions and initiate the treatment process as soon as possible.

To determine the current admission timeline and inquire about availability, we recommend reaching out to our admissions team. They will provide you with the most up-to-date information and assist you in navigating the admission process smoothly.

Which addictions are treated at Sandstone? What if I have multiple addictive behaviours? What if I have concurrent mental illness issues?

At Sandstone, we provide comprehensive treatment for any form of substance-related addiction, including both legal and illicit substances. Our experienced team is equipped to support individuals dealing with multiple addictions and consider the unique challenges and complexities involved. We also acknowledge the significant relationship between addiction and mental health conditions. Our programs are specifically structured to address both addiction and mental illness issues concurrently.

Is Sandstone licensed under Alberta's Mental Health Services Protection Act?