Effective, compassionate addiction and mental health treatment – that's close to home.
We offer confidential, commitment-free ways to learn more about our private mental health and addiction treatment centre in Atlantic Canada.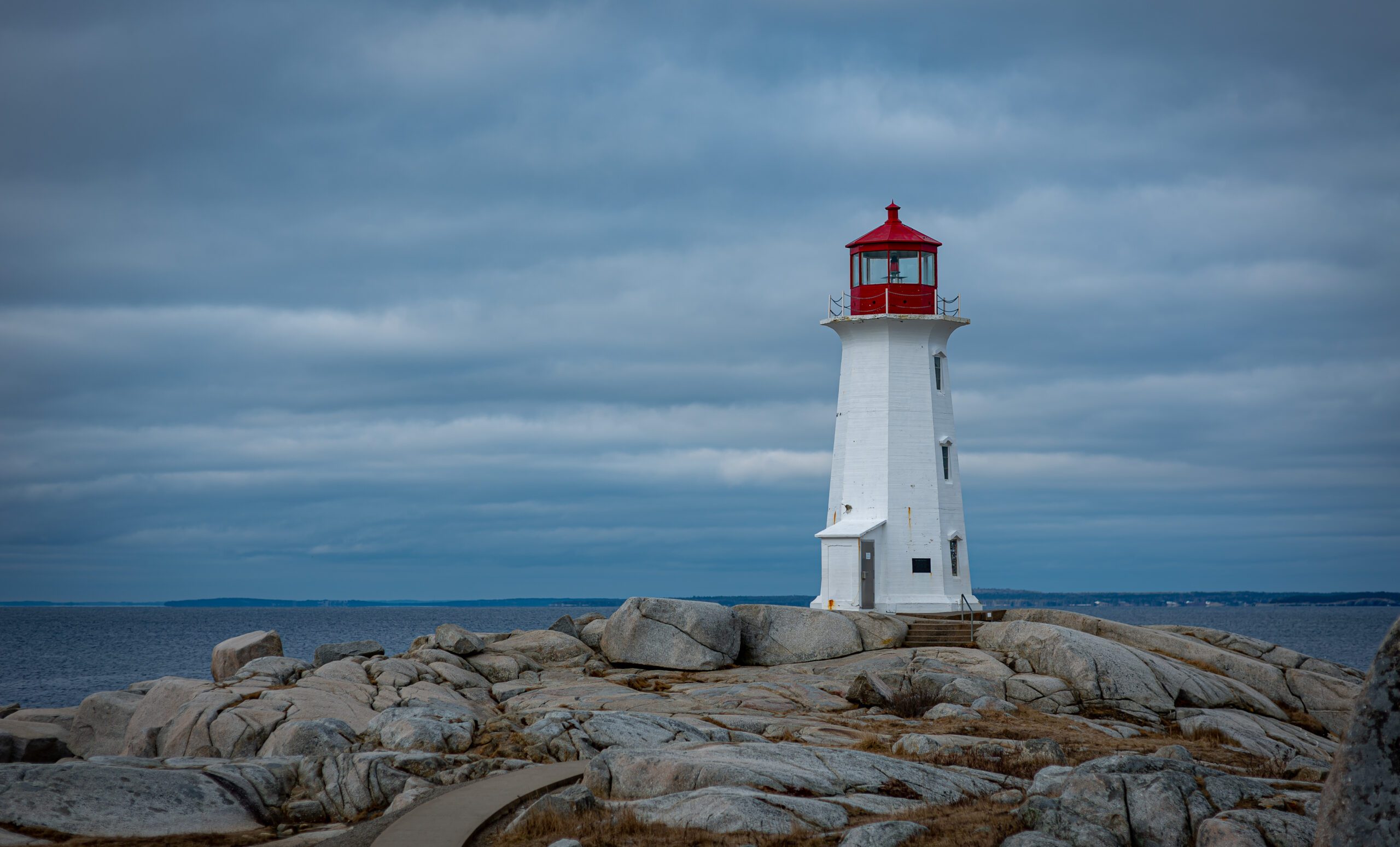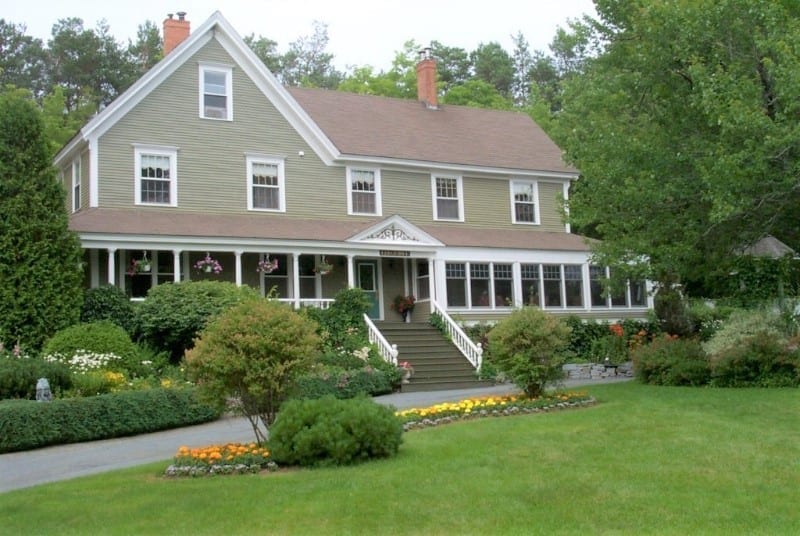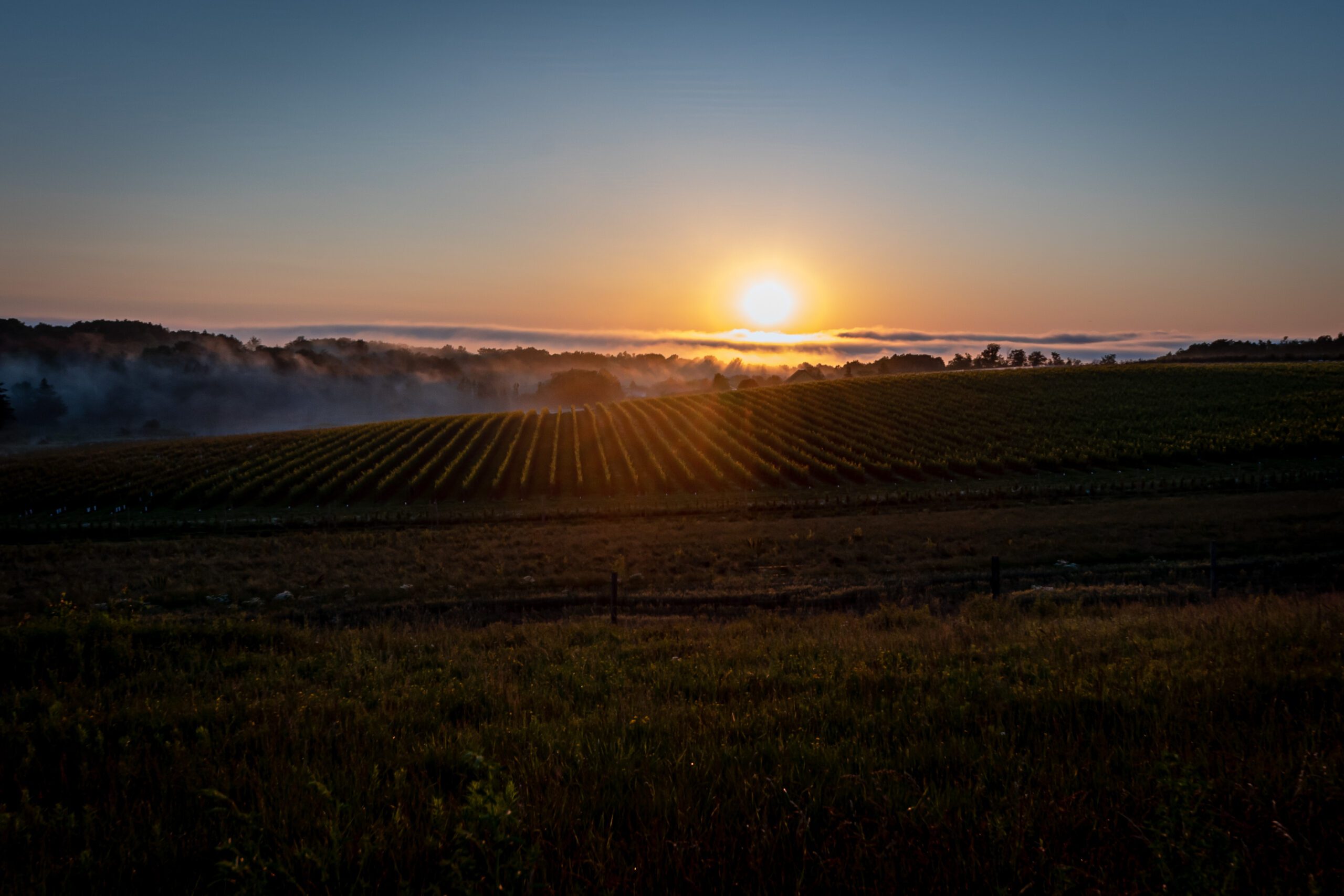 Ledgehill Treatment Centre Reviews
Connor Jamieson
★★★★★
Tyler Ford
★★★★★
Ledgehill was instrumental in saving my life. I was fortunate enough to spend 7 weeks at Ledgehill, followed by an additional 2 weeks a couple months later. The team of support counsellors, primary counsellors, nursing, cooking, cleaning, and maintenance staff truly astounded me with their incredible dedication and expertise. Initially, walking into the centre and surrendering control felt daunting. However, the incredible staff and supportive fellow patients guided me through the process, allowing me to realize that instead of relinquishing control, I was actually reclaiming control over my own life.Ledgehill's program is not solely about maintaining sobriety; it aims to facilitate a return to a healthy and joyful existence. My counselling experience with John has been nothing short of transformative. Right from our first meeting, he possessed an uncanny ability to decipher my narrative and shed light on the reasons that led me to where I was before my time at Ledgehill. Like any endeavor in life, there were occasional challenges revolving around clarity of policies, procedures, and communication between the staff members on the floor and upper management. However, such obstacles can be expected anywhere one goes. By focusing on self-improvement and dedicating myself to the process, I was able to save my own life and now eagerly anticipate a future filled with hope and prospects. As the old saying goes, you reap what you sow, and I am eternally grateful to EHN and the entire staff for affording me the invaluable opportunity to obtain the necessary assistance at Ledgehill.
Jmie Steeves
★★★★★
Ledgehill was a life-saving opportunity. I was very scared to come, because I was living in such secrecy and denial. After realizing that my substance use was affecting my family, daughters, working myself, I had to be honest and reach out for help.When I opened up to my psychologist, finally, and was honest, she immediately contacted my case manager and before I knew it I had a spot. That was scary but I knew that in order to be healthy for family, I had to take care of myself. So I arranged to get a drive a few weeks later. I turned myself over to their amazing care. They had everything prepared. The staff was so amazing and welcoming. Ledgehill ensured that I felt safe, cared for and informed at all times.We always had access to medical care (immediate and thorough), personal counsellors, support counsellors, amazing food, and the place is beautiful and peaceful.We had many classes and meetings which were all very specific to our individual needs as well as the group as a whole. We also had multiple healthy living opportunities designed to allow anyone, despite their barriers, the ability to participate.They were very organized and everything ran very well. You always knew what to expect and we knew we could depend on the supporting staff to take time out for us whenever we were struggling. They really understood me! Finally, I felt not alone and my recovery was their prime concern for sure.This place saved my life and my ability to navigate my world. I could say so much more! But, if you are struggling, isolated and in pain due to your using, please reach out to them. They really do move mountain to ensure you have a positive experience. They have an awesome transition team as well. They will ensure that you have help with setting up supports and continued aftercare! All you need to do, is walk through the doors and your life will begin to change.I would highly recommend Ledgehill (Edgehill) to any person out there that needs a hand up. We can do this, but we need to surrender and allow others to help. They got me where I needed to be, and now, I look to my higher power to guide me as I navigate the amazing life that can be ours!This road we are on, we walk together! One day at a time.Thank you Ledgehill and all the phenomenal staff!
Holly Benoit
★★★★★
Just finished 54 days at Ledgehill.. for the first time in what seemed life a life time I am looking forward to tomorrow. I promise it will work for you if you work the program. The staff are educated and professional. Your worth this place!
Jennifer Wilson
★★★★★
I struggled with addiction and came for treatment at Ledgehill . John my personal counsellor helped me with my internal challenges and strength to start a life of recovery. Doctors nurses and personal counsellors all work together to guide you through your treatment. Ledgehill provide home cooked meals and housekeeping so you can heal and engage in physical and spiritual routines everyday. The curriculum is taught in group setting with a low student to counsellor ratio to ensure interaction.Thank you ledgehill for a start to a life of recovery.
Jamie MacPhail
★★★★★
I entered the doors of Ledgehill with one thing on my mind: I needed help & I wanted to get better. The entire 7 week treatment program left me leaving content, much more aware of who I am as a person & ready to face the realities of life—sober. I am forever thankful for the entire staff & Counsellor John. Ledgehill changed my life and saved me from the destructive path of addiction that I was on.
Bradley S
★★★★★
Ledge hill counsellors were great, especially John. He was fantastic. The material was informative. Little bit disorganized and understaffed at times, but overall I am leaving ledgehill a better and healthier person.
Rob Ryan
★★★★★
Hi guys/gals. I spent seven weeks at the facility. It changed my life and me for the better. The program is great and it works. You can witness the change in each individual that attends there. This is very motivational environment and that helps you to buy into the program. Its not brain washing or anything like that, but teaches you to look inward. For me for the first time in my life.The councilors are great and really help you get to the bones of your issues and guide you towards self-improvement. If you do the work it really helps, not only to get sober but to give you the best opportunity, for you to maintain it once you leave.During my time at Ledge hill, there were some communication issues with staff and turnover as they were going through a expansion with the Atlantic Trauma center just down the road. This is to be expected though as they were experiencing growing pains in my opinion. Staff and management do though, listen to you and make every effort to accomodate you when and wherever possible. As long as you don't wish for something silly. For example I liked to do some boxing on the heavy bag and and asked for some hand wraps and new gloves. The next day they were purchased and at my disposal.The gym was not the best but, is now getting a full renovation and will be allot better in the next few weeks. You do though go to the Georgetown Canadian Forces base gym three times a week. That gym is amazing and state of the art. I would rather have more than an hour there but that's me. I found that for various reasons you can leave later than the set time and possibly lose time at the gym. The other two days a week you do morning yoga with a councilor who is excellent and probably has forgotten more about yoga than most teachers will ever learn.The beds are very comfortable and your are treated very well, no chores etc. All you have to do is wash your own clothes. Pretty spoiled really. No cleaning, no dishes etc.The grounds are very beautiful, well maintained and have really nice walking trails. The building is older and rustic but I preferred that to a intuitional feeling large building. You will be at a first name basis with the cooks, maintenance staff and drivers. It's that kind of place.The doctor and nurses really care about you and they make every effort to treat your issues while still knowing when to be tough and push you. This can be frustrating at first but, later in your treatment you realize that they are just working to develop you into your best self and hold you accountable if you are trying to to be a slacker in the program. (ie: trying to get out of yoga class, lol)My councilor Michael was amazing and most definitely helped direct me towards my underlying issues. He did this in a manner that let me discover them myself, with his guidance. I liked the fact he did not just tell you what was wrong (5 mins with him and he will know, lol) but he lets you discover them for yourself. This way I believe I will hold onto those lessons for life.The outings could have been better, but I really did enjoy our trip to the zoo. That being said, the outings are not what you come here for, it's the discovery of self and thereby laying a great foundation to maintain your sobriety down the road.The food was good during my entire stay. I would have liked a few options with meals, but the cooks will make every effort to accommodate particular diet requirements. Remember this is not a spa day, five star restaurant, but a treatment program. That being said some of the meals feel like a high end restaurant.If you are out there struggling and looking at these reviews. I recommend you do go to a in-treatment program.If you want a treatment program that will work, that the facility is homey and does not feel like a institution. This is the place. The bonds I have made here with the staff and other group members will last a lifetime. Each and every client well also reach out to you and help you with support and friendship.RJR.
Bethany Sloan
★★★★★
I highly highly recommend treatment at Ledgehill. Not only was I able to be treated for my addictions but was able to treat other areas such as my diabetes and mental health I was able to completely able to start my life over and will continue to be forever grateful for my new life and my recovery. The staff including support counsellors, counsellors, clinical staff and nurses, cooks and maintenance are very personable and knowledgeable! The grounds are very peaceful, beautiful and clean! You will not be disappointed 😁
Matthew Kyte
★★★★★
Great spot, great staff and great food.
Steven Ford
★★★★★
Having spent 7 weeks here, I can say that the education I have learned here has set me up for sobriety for a lifetime. I came here an addict and I leave here an addict, however, the confidence I have gained to remain sober has increased tenfold. You can't beat addiction alone, you need help. This place is the perfect help to beat any type of addiction.
Cole Keating
★★★★★
My experience has been a pleasurable one, the in house classes and meetings are the core reason I'm going to be successful they taught me so much about who I was as an addict. The foods good and the weekend activity's are fun. They offer NA AA SMART recovery meetings and i was open and shared throughout my journey here.
Anony-mouse
★★★★★
Cody Pitre
★★★★★
Ledgehill. Where to begin. It's not for everybody. But everybody and anybody who walls the same road as me. I assure you its for. The place just where it sits is gorgeous. The views of the rolling hills from the topside of the land are breath taking and enough to soothe any addicts minds. The program taught me so much about myself. It was amazing. The staff exceptional!!! This place saved my life. I spent Christmas 2018 and new years at this residence away from my four children. It was hard. But one of the best things I could have done for them. And I spent Christmas morning in McMasters park hiking in the woods to a waterfall with people I never imagined to grow with but will never forget them. Thank you Ledgehill and staff. From both myself and my family. Thank you's
Stephen Spiteri
★★★★★
Ledgehill saved my life. I've hidden and fought my addiction for over 7 years. Last year my addiction got so sever that if I continued down the path I was on I would not be alive today. The staff at Ledgehill not only helped me to see that my life as it was, was completely unmanageable. But toxic not only to myself but those I loved the most as well. Ledgehill taught me that I could not only beat my addiction, but that l could stay sober as well by using the tools and resources that they taught me. Today I am 166 days clean because of the dedication and expertise of the Ledgehill staff. Thank you Ledgehill I owe you everything.
jay derstenfeld
★★★★★
Treatment as promised. Caring and competent staff, doctors and therapists were willing to work with my existing therapists and doctors to arrive at the best treatment possible. I highly recommend it.
David in Nova Scotia
★★★★★
Having spent two months at Ledgehill this spring, and noticing some negative reviews I wanted to post my own.I have nothing but the utmost respect and thanks towards all the staff at Ledgehill. When I signed a thank you card to leave on my discharge day I had 43 names listed! 43 people who were highly committed and capable of being apart of my recovery.Having arrived as an alcoholic and addict I left with other illnesses diagnosed. At each turning point and difficult day I faced everybody was there for me.I can say that my needs were most certainly addressed and actions taken for my wellbeing.I can testify that some negative reviews were left by people who were not committed to their recovery and or the treatment protocol at Ledgehill, I witnessed them first hand. In my mind a recovery must be treated like a job to be successful.The staff have been in weekly contact with me and have continued to offer support and care in the two months since I have discharged. I doubt this will ever change.Day one at Ledgehill was the first day of the rest of my life and there will never be a last day at Ledgehill. In a way it will always be home and I am welcome back at any time I feel I should be there.How many Ledgehill staff members does it take to change a lightbulb? Only one, but the lightbulb has to want to be changed.David Simmons
Mark Gray
★★★★★
Ledgehill quite simply saved my life. After a 45-day program, it not only gave me sobriety, it gave me the foundation to start living a better life. I am 9 months sober today, and have never been this happy, this consistently, for this long in over 15 years. I would absolutely recommend Ledgehill to anyone looking for an intensive, educational and well-rounded treatment program.
paula pettipas
★★★★★
Just over 3 years ago I was at Ledgehill for the 60 day program. My experience there was life changing! The staff were absolutely amazing. I still remain in contact with some of the staff and friends I made during my stay. If you are willing to put the work in the staff are more then happy to help with whatever your struggles may be. I had the opportunity to be the guest speaker at Oakhill this past April and it was one of the most rewarding things I have ever done!! Highly recommend these facilities.
Adam Lewis
★★★★★
joe tinney
★★★★☆
I'm 10 months removed from the facility and I'm clean. Clean. You will only get out of the program what you're willing to put into it. It was not easy. The councillors were all well educated in addiction and recovery. Truths about the addicted mind are often misunderstood by the suffering addict, and experience has taught me that those who have difficulty with any rehabilitation program are not willing or able to accept hard truths about themselves. Ledgehill's treatment program is a deep dive into the human psyche aiming to treat not just the addiction but the underlying causes of addiction. True professional care from a dedicated team wholly invested in the best for their clients. I'm clean.Joe T
Barb Cook
★★★★☆
When I arrived at Ledgehill, to be honest, I didn't think I would be able to last the entire 50 days. I was depressed and my life was a mess and I was barely hanging on. Ledgehill was not initially what I had expected, however, I was overwhelmed by the kindness and encouragement of the Nurses, Counsellors, and staff who believed in me. I left a completely different person, with a new outlook on life, a sober life! Thank you. It was never easy, but definitely worth every single moment.
Sameena Khan
★★★★☆
My expérience here was an eye opener, To learn skills that help me with coping and living with PTSD. Staff were very friendly and experienced in their fields. Would recommend this facility for anyone.
Kaitlyn Boone
★★★★☆
Writing on behalf of a friend of mine."Asking for help and entering a treatment program is in itself one of the hardest decisions to make.My experience at Ledgehill was both vigorous and humbling. The staff there are very knowledgeable and understanding. It's a great place to learn and obtain the tools needed to start on the path to recovery.I am and will be forever grateful for this place.Thank you."
steve darling
★★★★☆
Local treatment designed for you
Accessing treatment for addiction or a mental health disorder shouldn't have to mean travelling far from home. It's why we chose to offer treatment in Nova Scotia, amidst Annapolis Valley's renowned beauty and tranquillity. At Ledgehill, our clinicians and counsellors are local, so we understand where you're coming from – your needs, your concerns, and your community. Upon graduation from treatment, we will help guide you back into regular life again, while supporting an integration into local and supportive recovery communities. And we pride ourselves on serving local cuisine throughout your stay.
Programs available at Ledgehill Treatment Centre
Amenities Offered with Our Inpatient Programs
Finding and accessing evidence-based treatment in Atlantic Canada isn't always easy. Ledgehill's multidisciplinary team – including doctors, psychiatrists, nurses, psychotherapists, counsellors, and coaches – are dedicated to providing the best care possible. Together, they will help you learn and implement skills to overcome addiction and mental health struggles.
Our private inpatient programs include:
On-site medical professionals, with 24/7 access to nurses for detox, withdrawal, and general medical support
Science-backed therapies such as Cognitive behavioural therapy (CBT) and dialectical behavioural therapy (DBT)
Holistic care that includes mindfulness and fitness
Access to peer support groups, like Alcoholics Anonymous and SMART Recovery, during and after treatment
Access to EHN Canada's family programs that help support loved ones in your recovery and their healing
Detox and withdrawal management
Therapeutic art and music that includes yoga, fitness, meditation, and art therapy
One year of aftercare and lifelong access to EHN's Thrive alumni network
Learn More about Ledgehill Treatment Centre
Your Journey to Recovery